Brandon Farms (www.brandonfarmsmarket.com) on Hwy 60 in Valrico, FL, has been a favorite destination of my family since we moved to Valrico in 1985.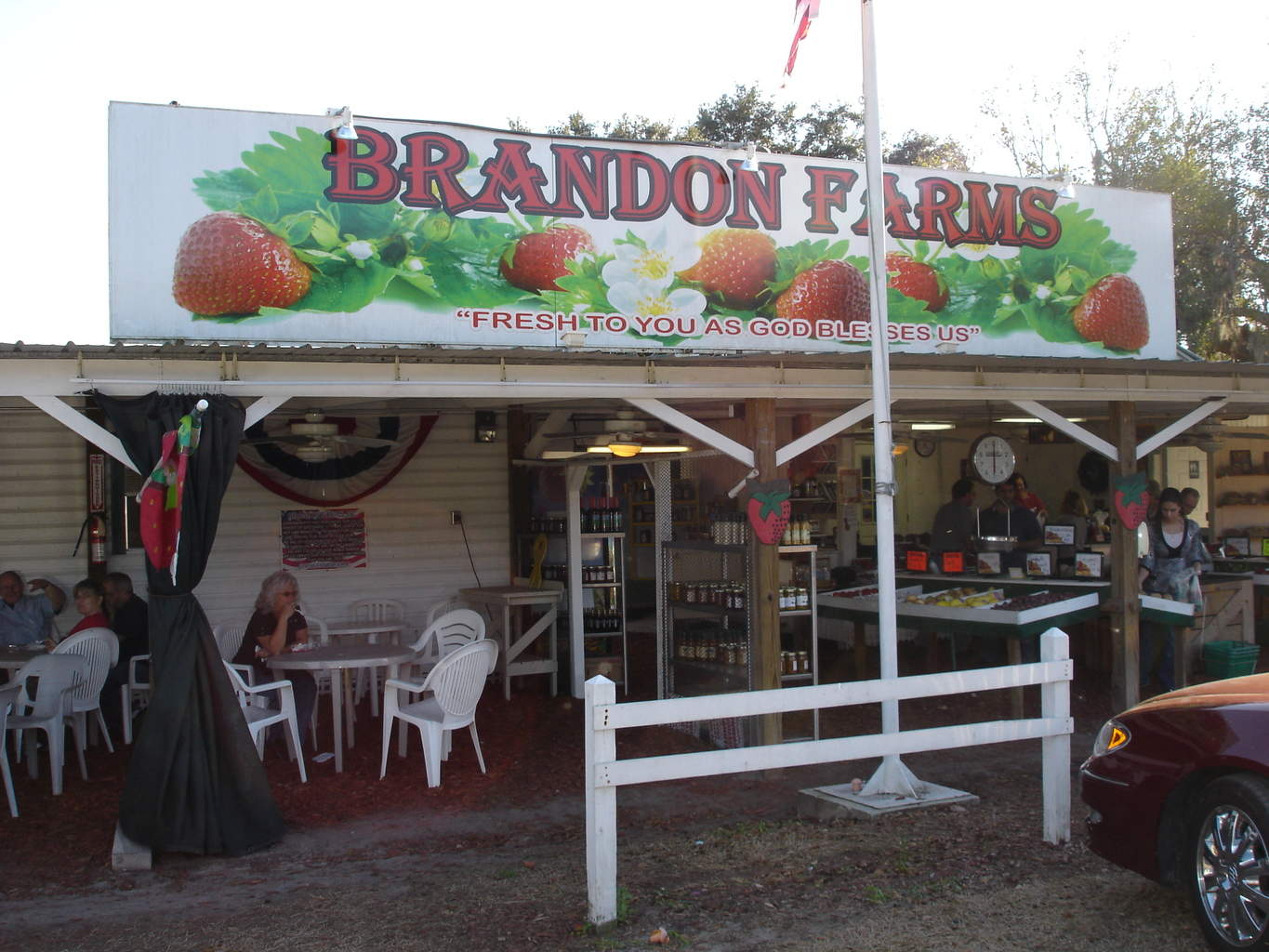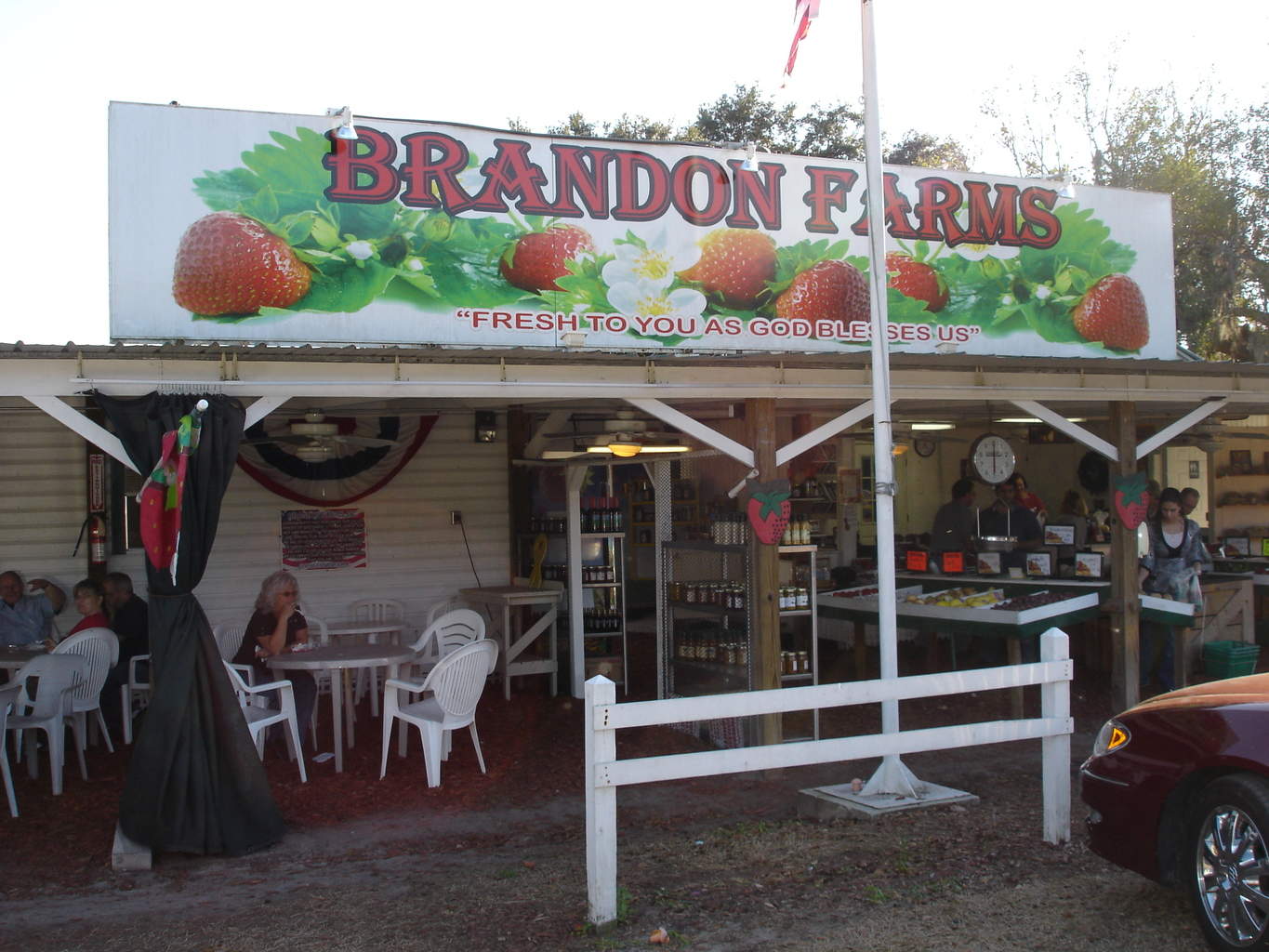 When our parents visited during strawberry season, we would treat them to strawberry shortcake at Brandon Farms. Our children always looked forward to our Brandon Farms ritual. Their produce market sells the strawberries that are fresh picked from the fields in back. Enjoying their strawberry shortcake while sitting outside and overlooking the strawberry field is a pure delight. Simple pleasures. That's what makes life special and meaningful.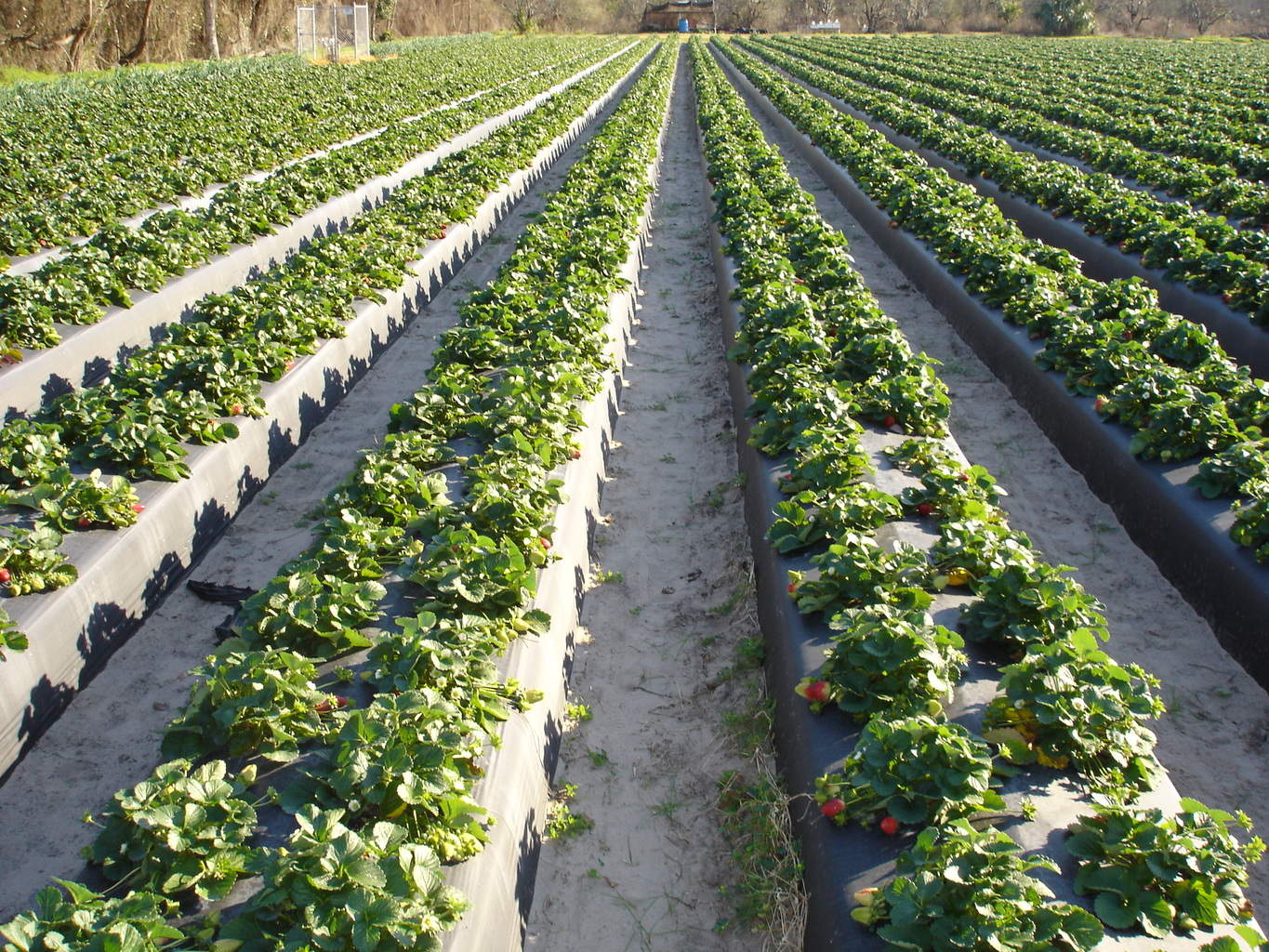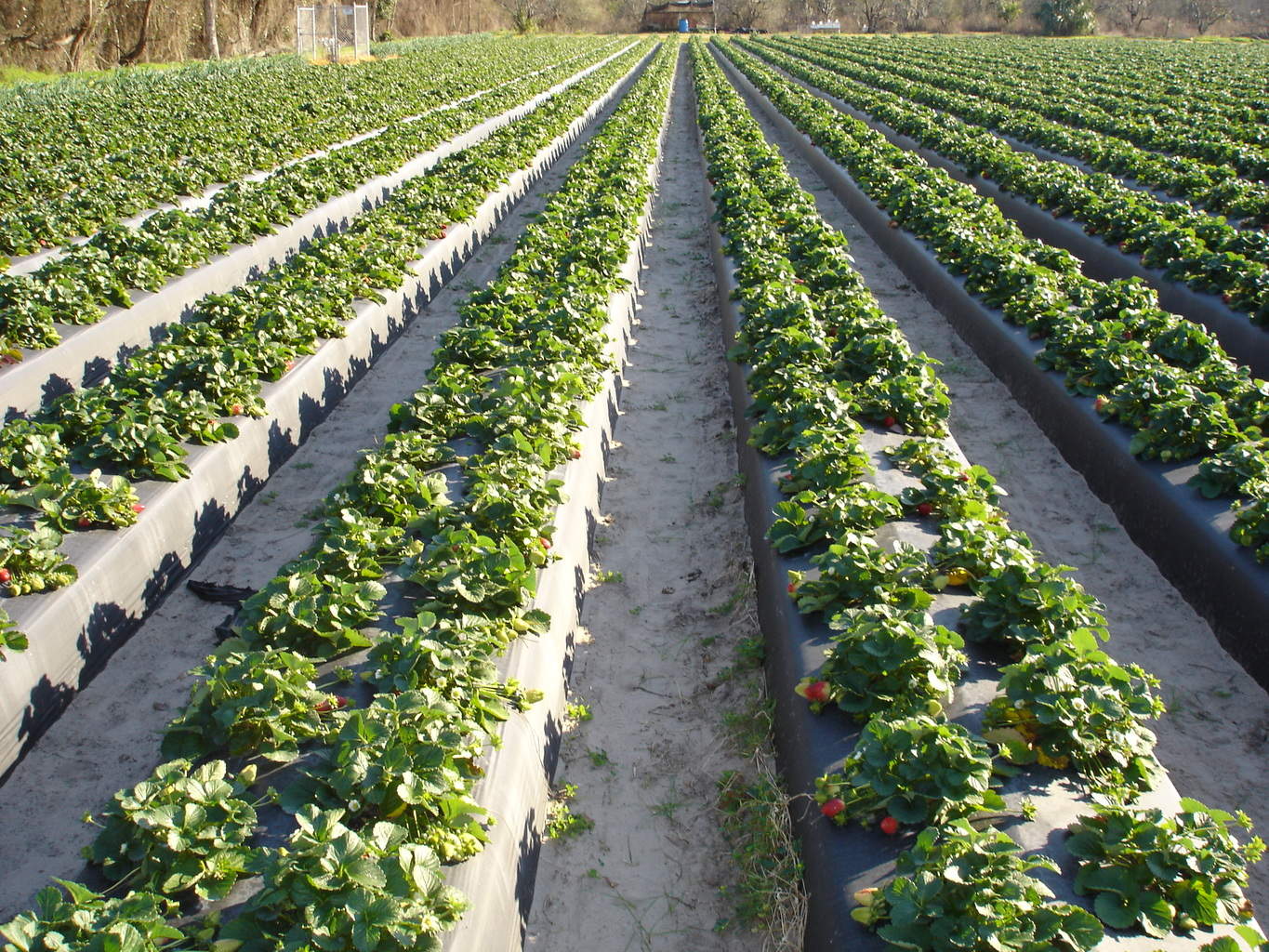 Mr. Eddie Jones had a dream. He wanted to grow strawberries, the best strawberries. He wanted to make those best strawberries available to the public. In 1978, Brandon Farms was born. The meager beginnings included two saw horses and a piece of plywood which he sat up on Hwy 60 in Valrico. Mr. Jones was committed to doing nice things for people. In addition to providing strawberries and the perfect venue to enjoy strawberry shortcake, he would sometimes plant sunflowers in the fields during off-season. Just because he thought it was a nice thing to do. That's the kind of goodness that warms my heart. That's what "Syrup and Biscuits" is all about. Finding goodness in people, memories and food.
I never got to meet Mr. Jones before he passed away August 11, 2009 just one day after his 62nd birthday. But, thanks to Mr. Jones and his commitment to doing good, he will forever be a part of one of our family traditions. Today, the tradition continues. Today, I had my first shortcake of the season at Brandon Farms. But, today the tradition has extra meaning. This is the first time I've shared the tradition with the fourth generation. Because of Mr. Eddie Jones and his dream, the strawberries never tasted sweeter than they did today.
Jackson and Ella anxiously awaiting the commencement of Strawberry Shortcake eating.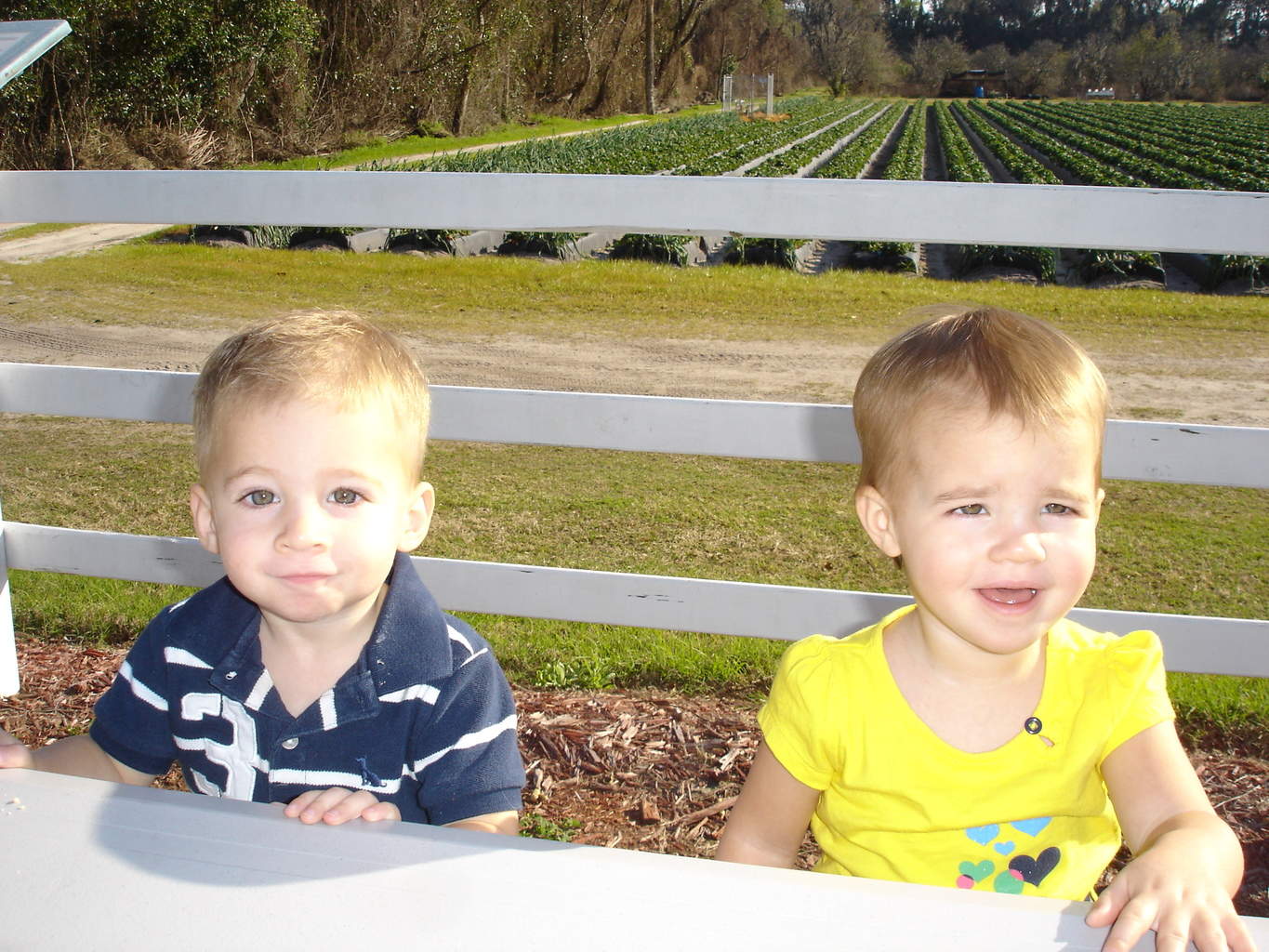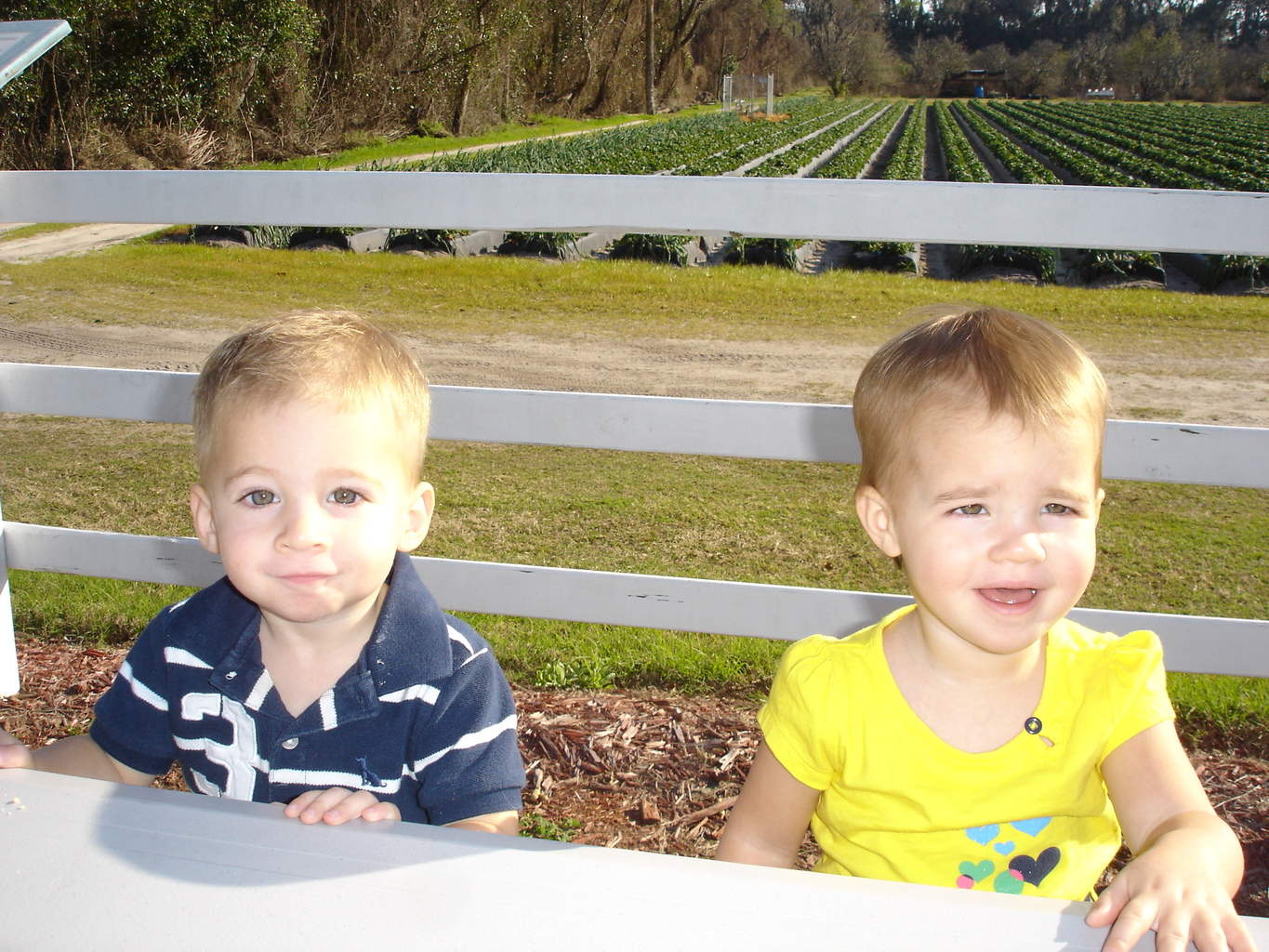 We need more!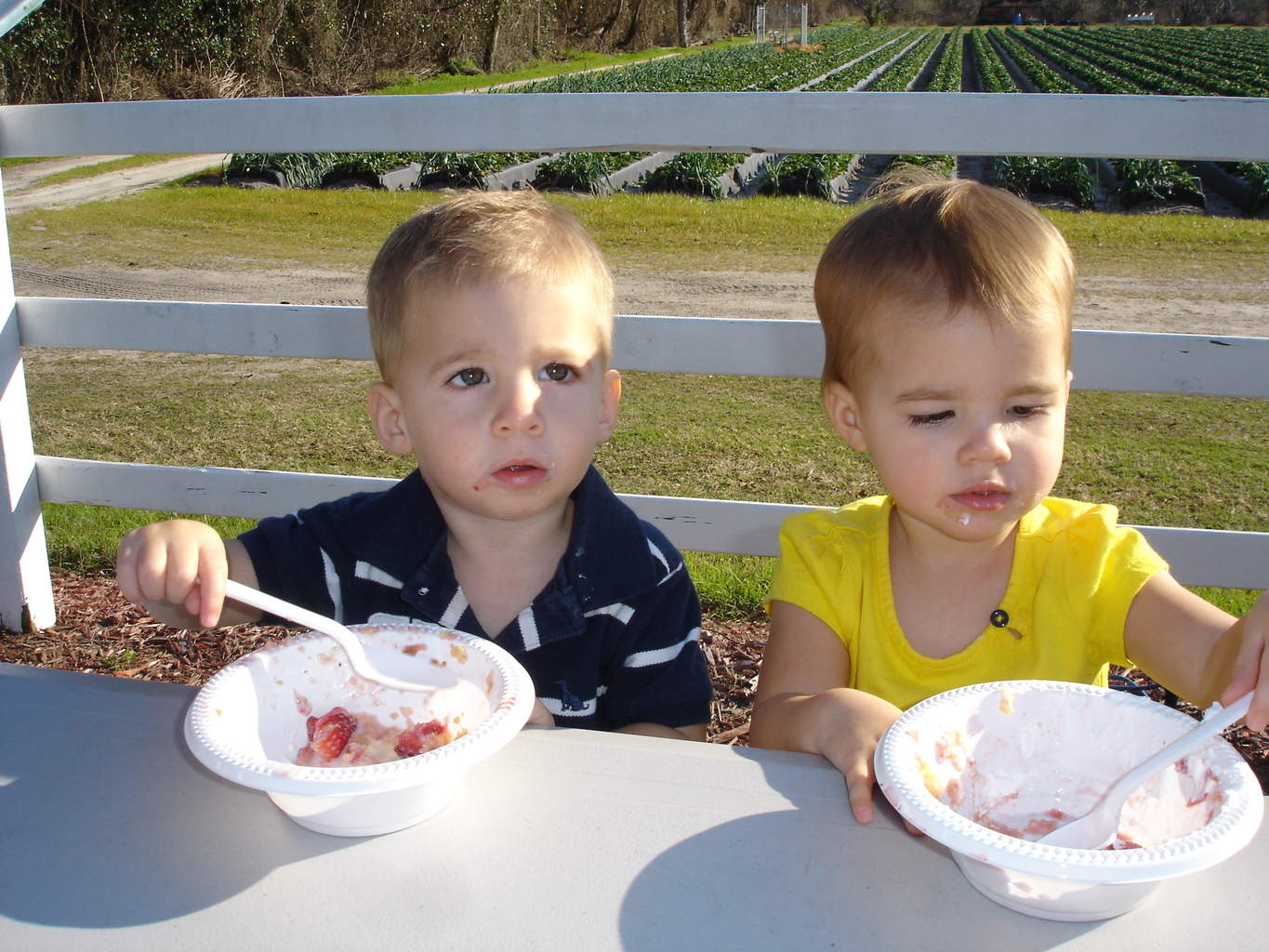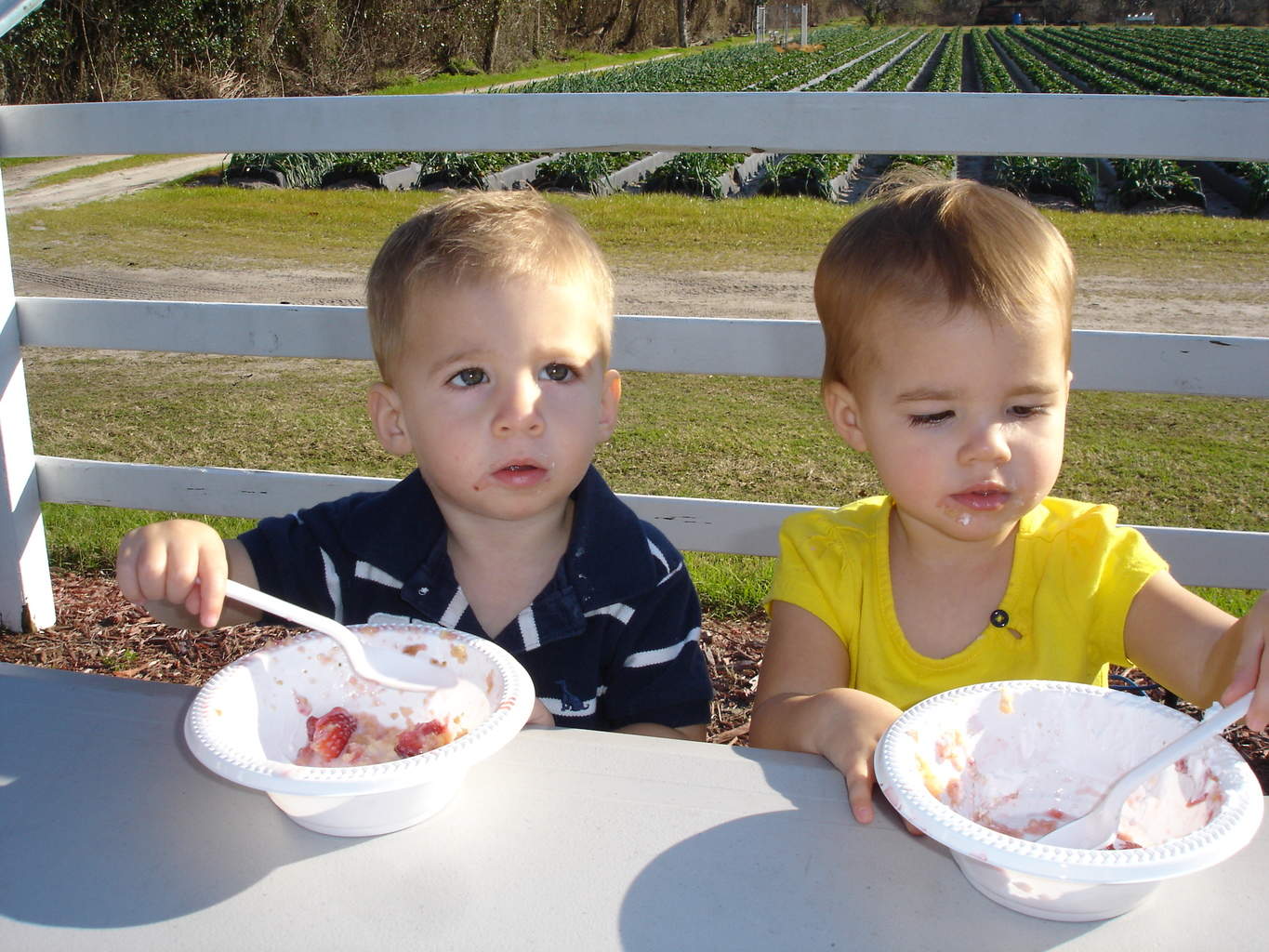 Thank you, Eddie Jones! (August 10, 1947 – August 11, 2009)
Y'all come see us.
************************************************************************
Strawberry Shortcake
There's a variety of options for the shortcake part of Strawberry Shortcake. Some people prefer pound cakes or sponge cake over traditional shortcakes. I love this recipe that I adapted from Bisquick.
Mix all ingredients for shortcake. Place on a baking sheet. I used a standard size ice cream scoop to have uniform sizes for the shortcakes. This recipe make 14 shortcakes for me.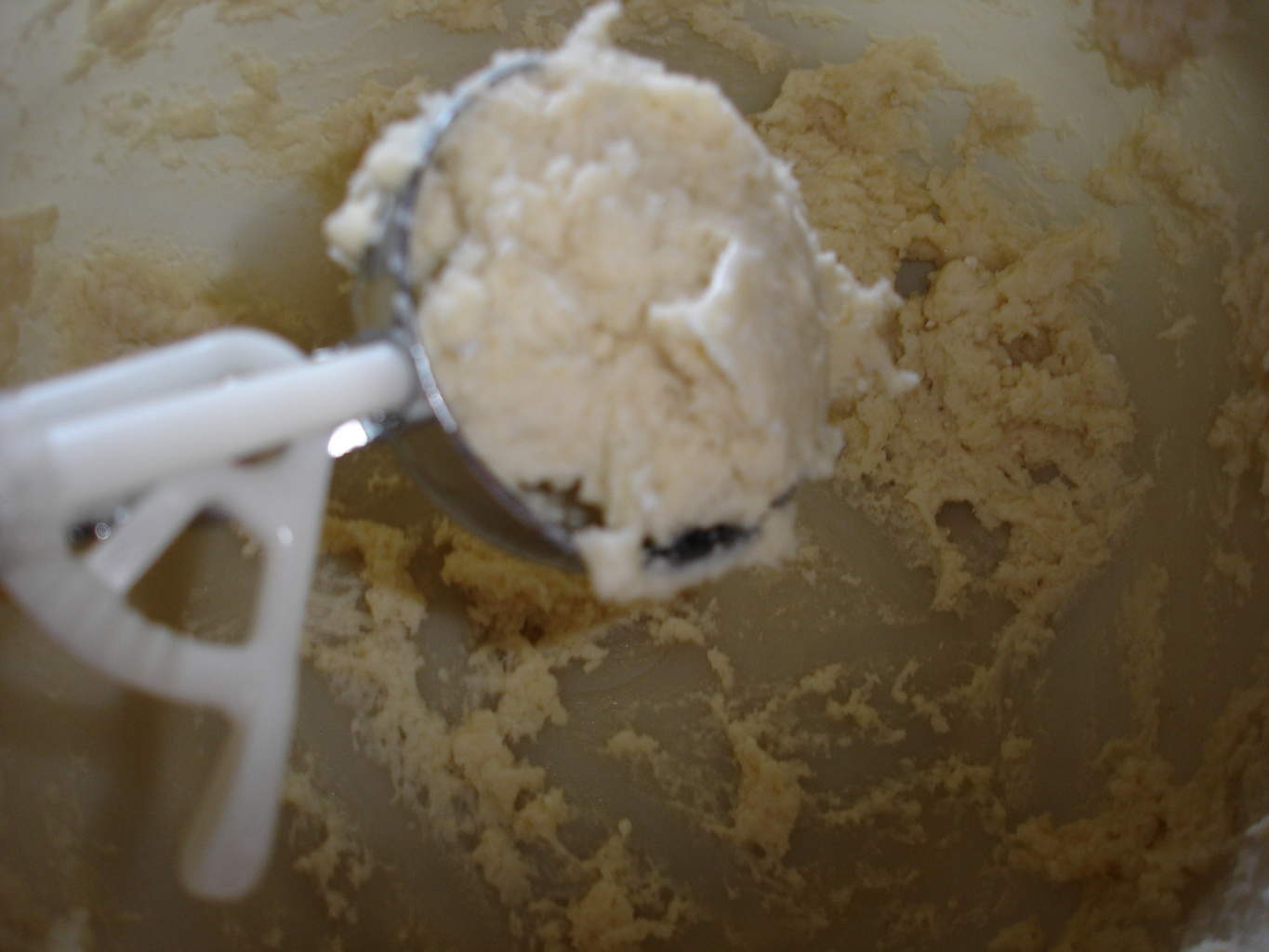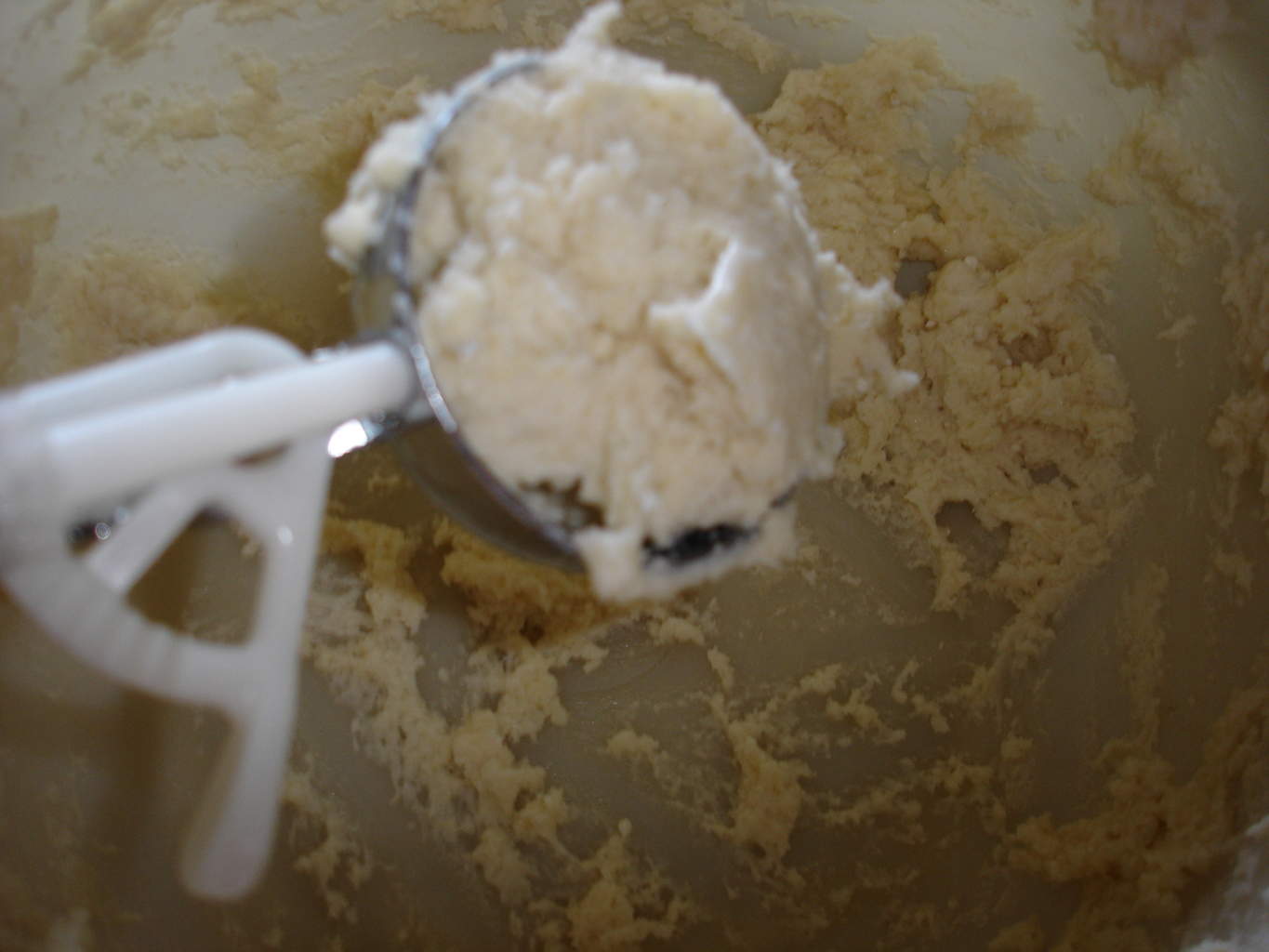 Bake at 424 degrees for 12 to 14 minutes or until golden brown. Remove from baking sheet and cool. You will probably only need about 6 shortcakes for the amount of strawberries and whipped cream in this recipe. These shortcakes freeze well.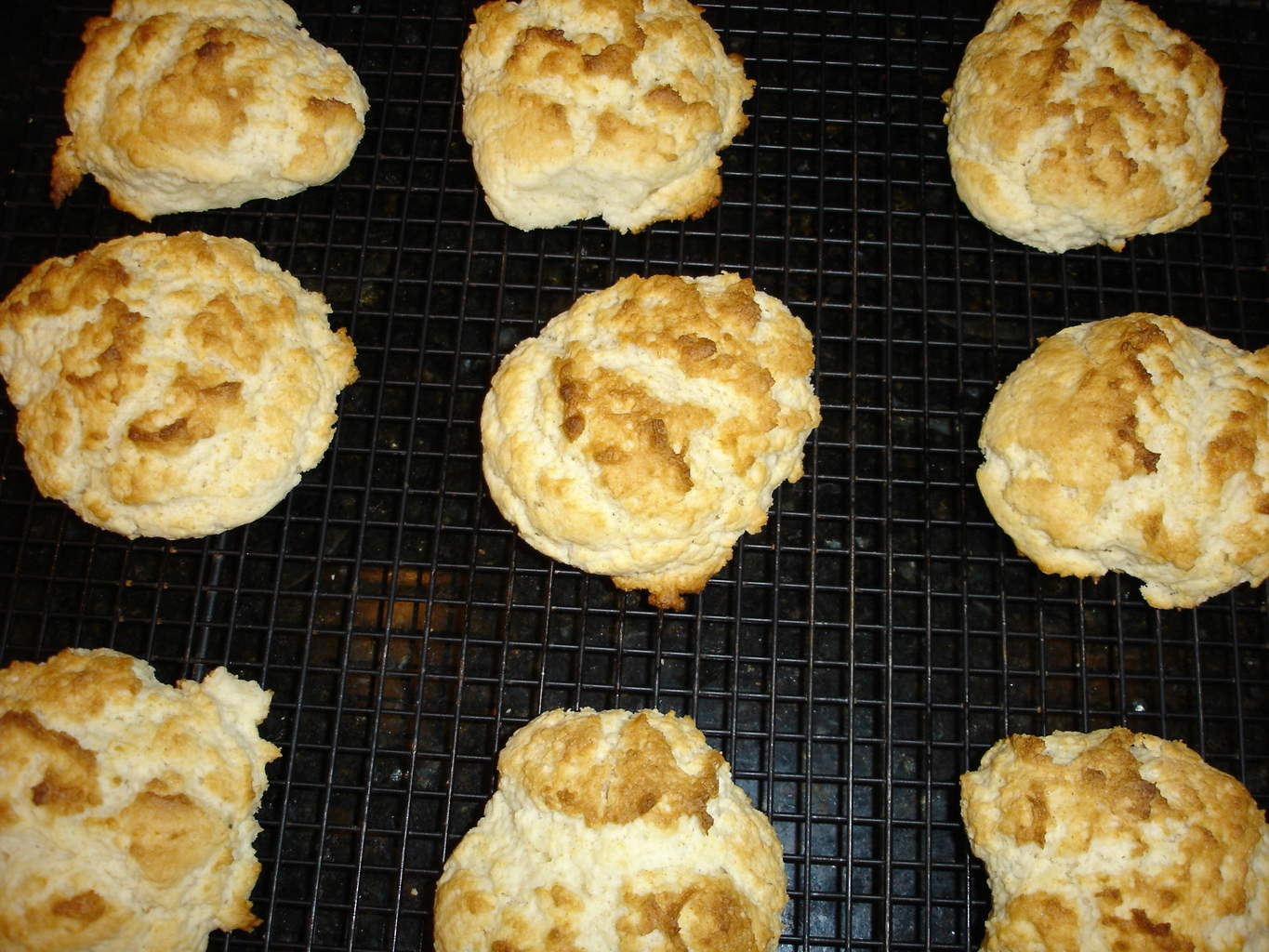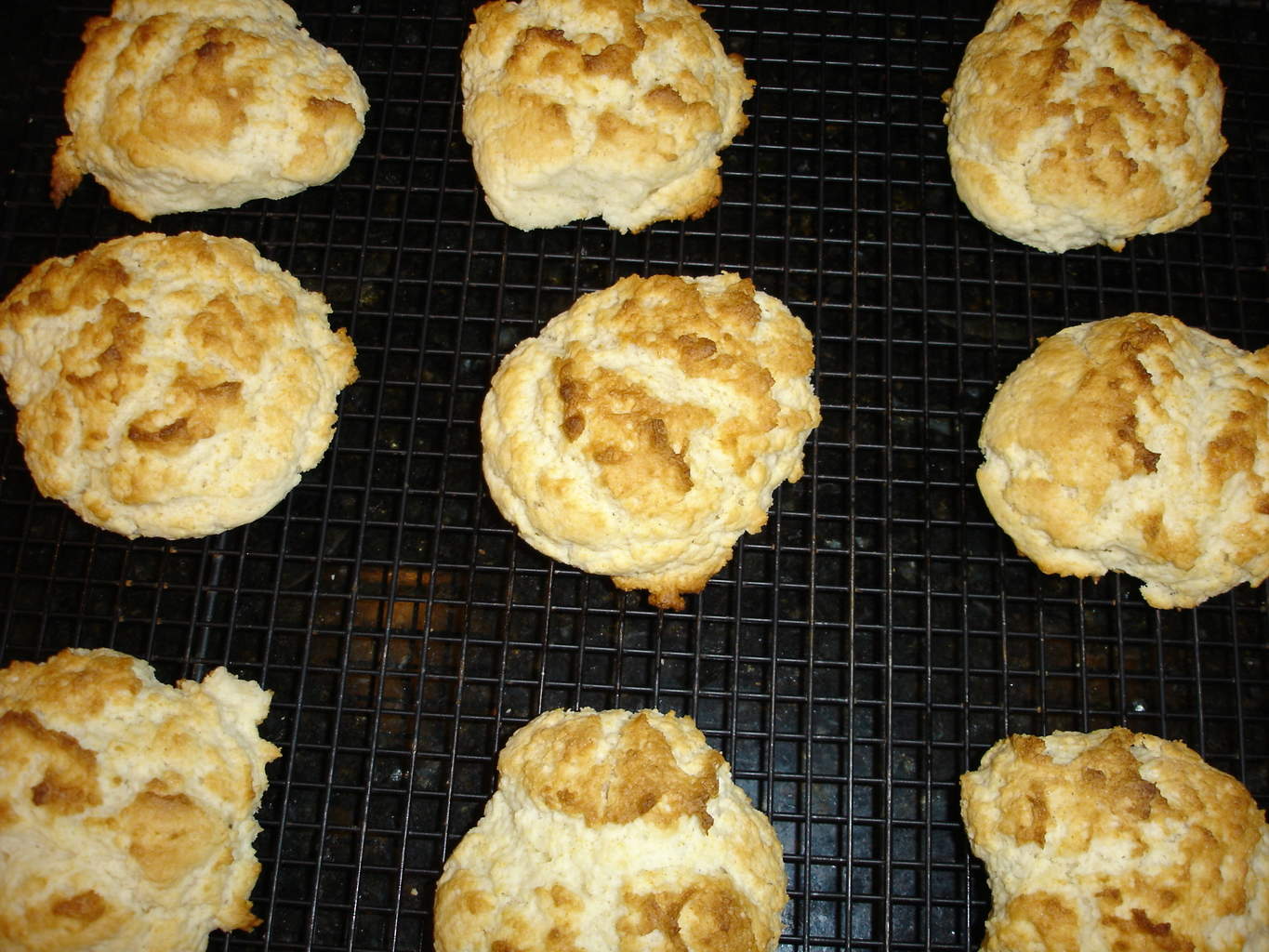 Start with Brandon Farms "Treasure" Strawberries. Aren't these just gorgeous?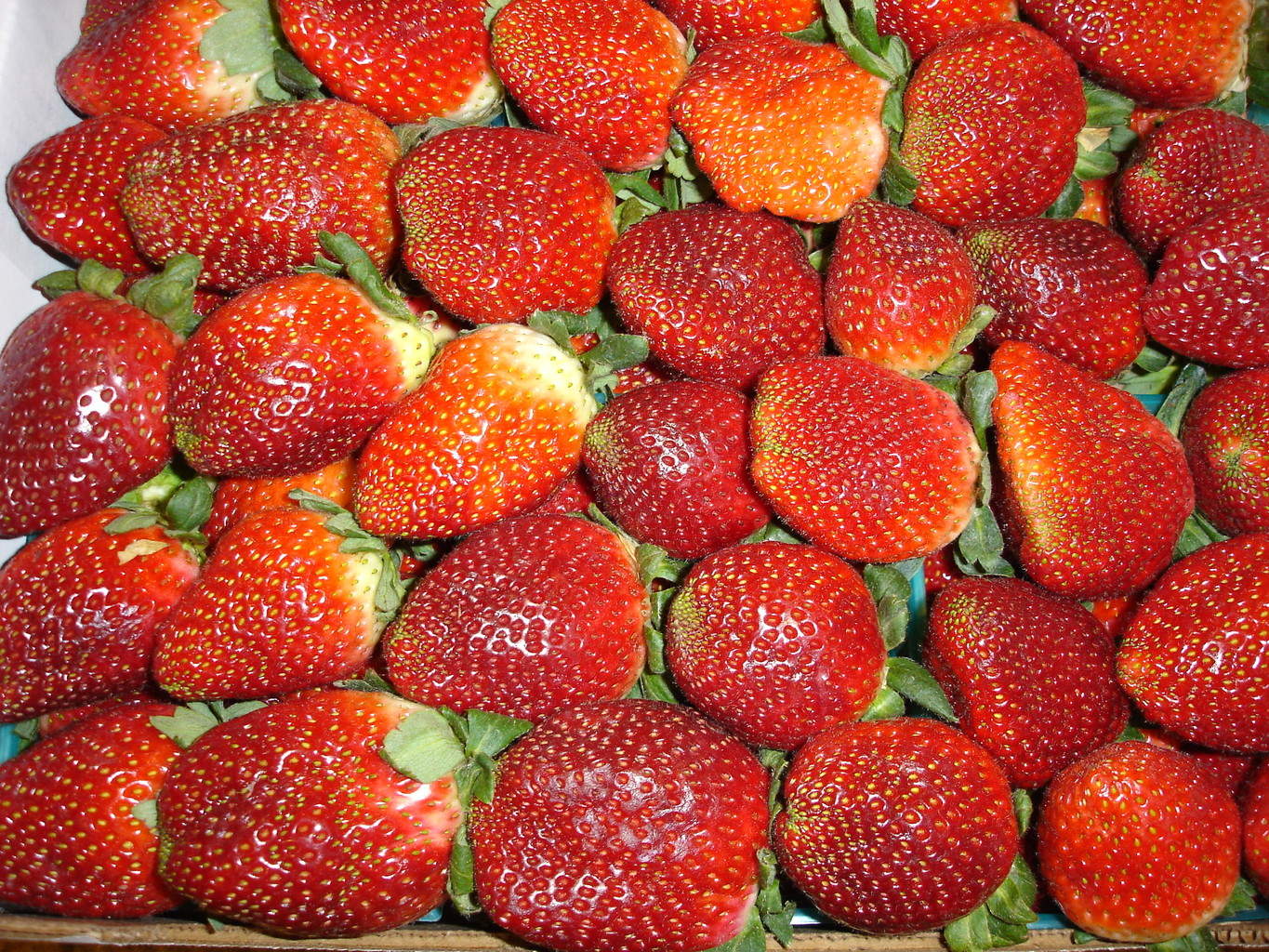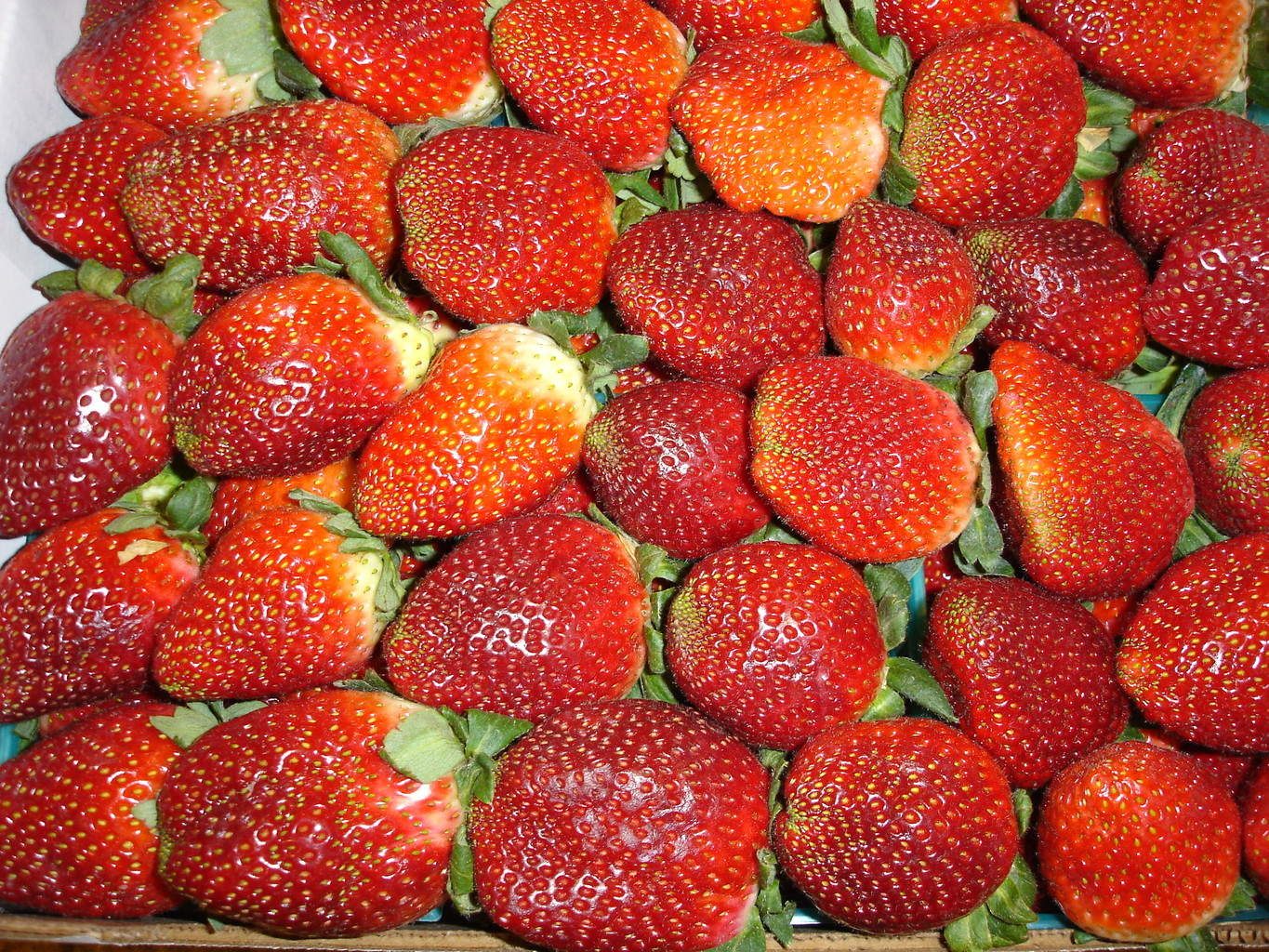 Wash, hull and slice. Add 1/2 cup sugar.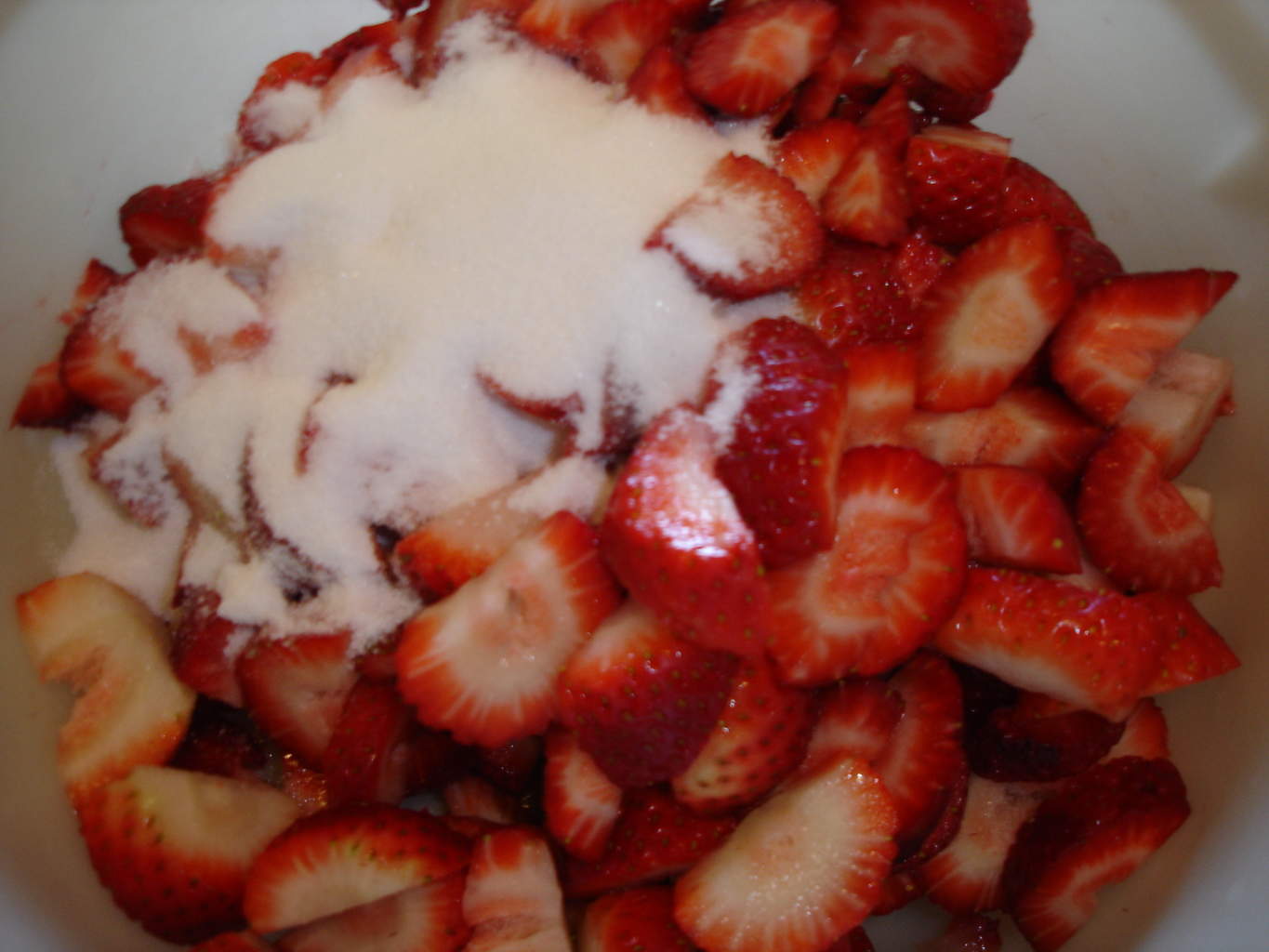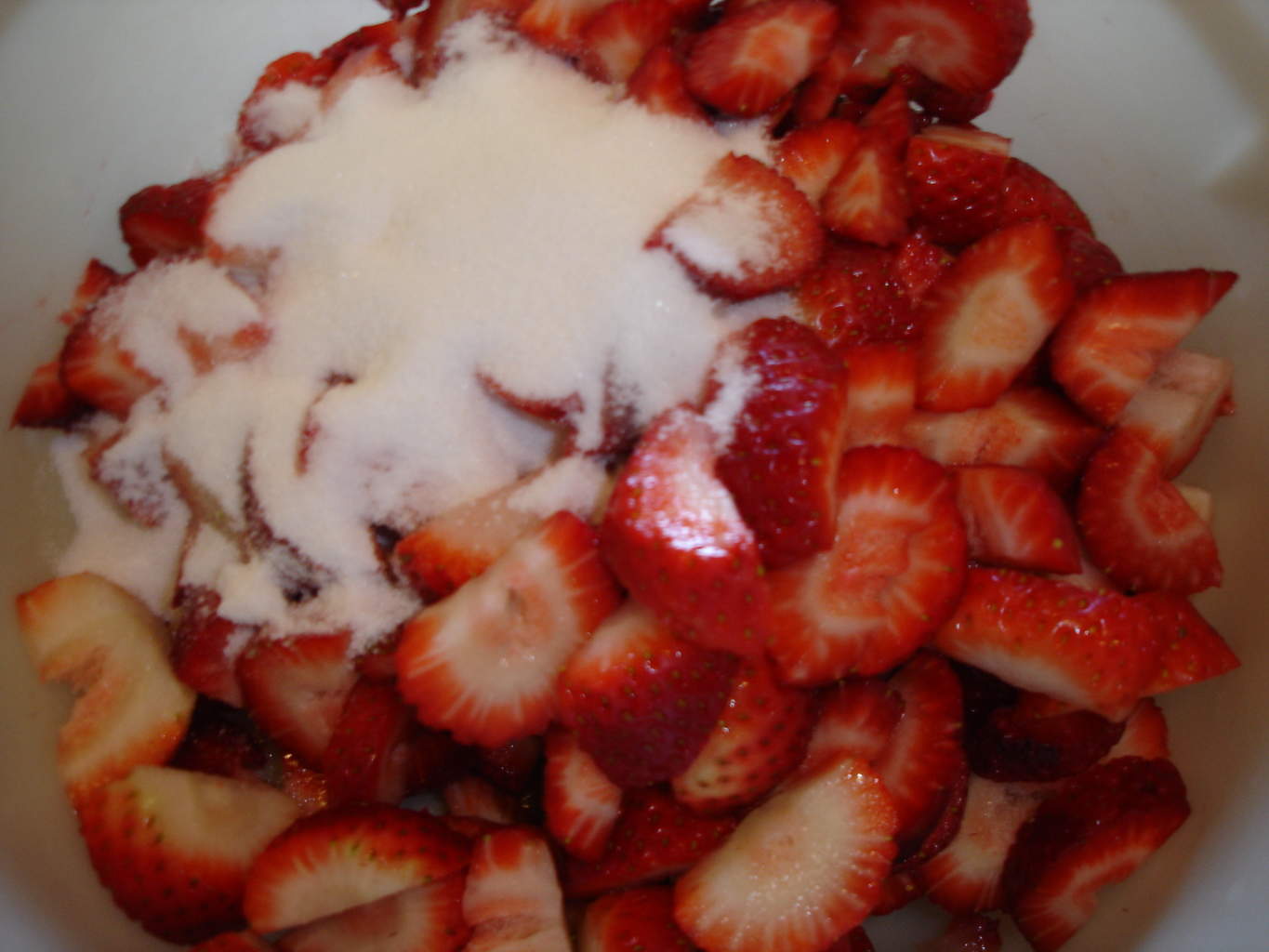 Mix in sugar.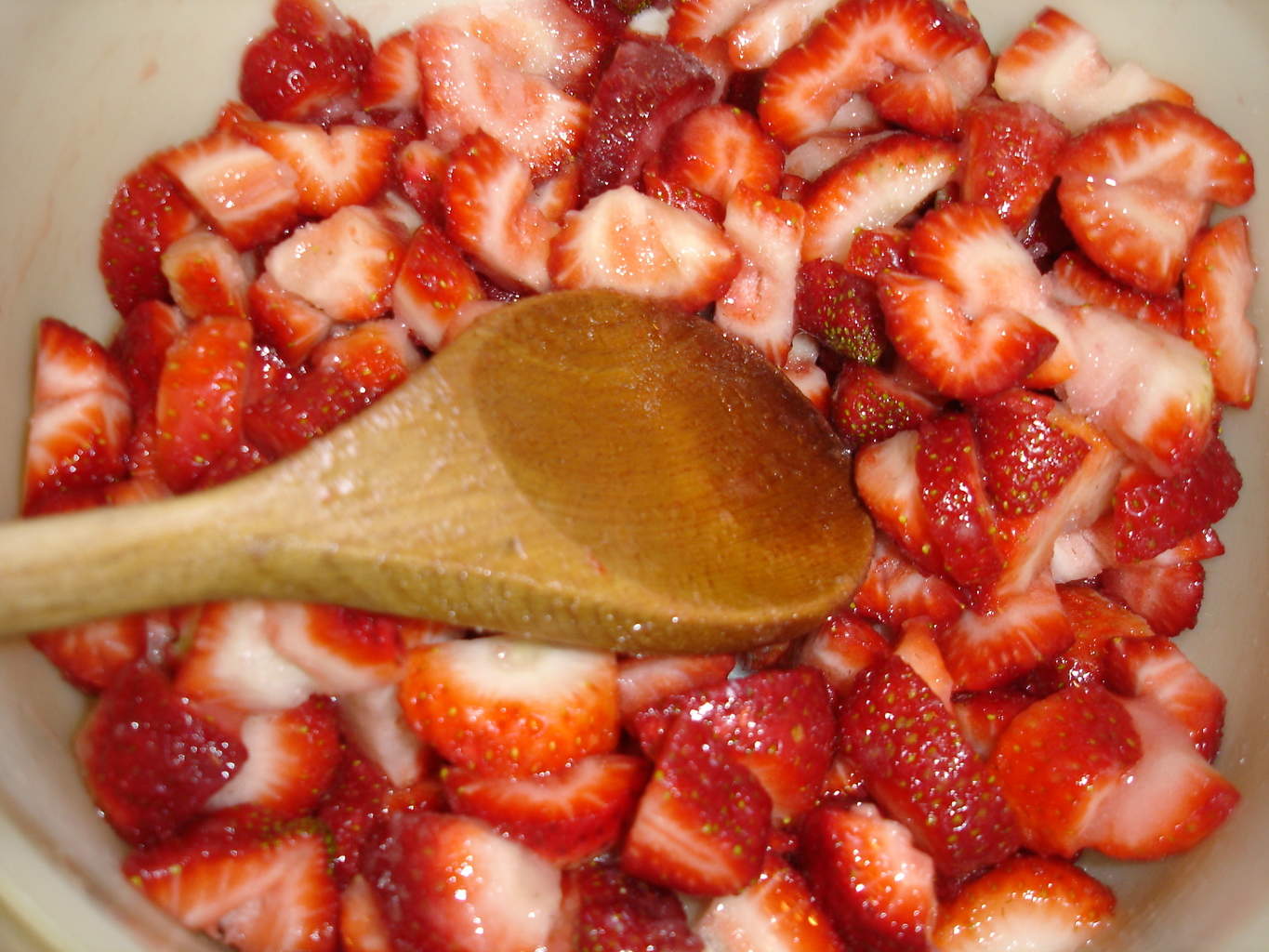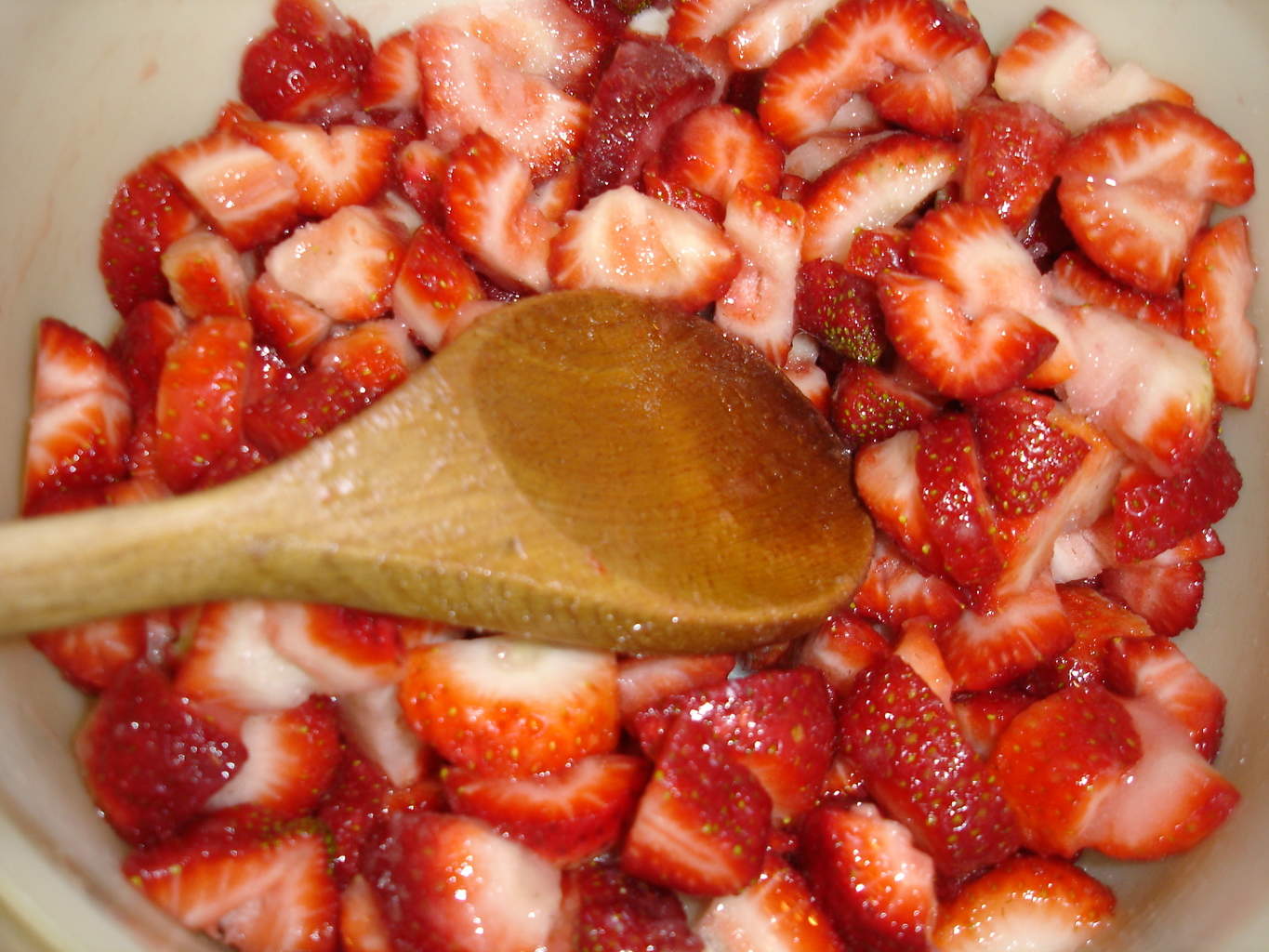 Mash up a few of the berries so they will make more of a sauce. I use a potato masher and smoosh them three or four times.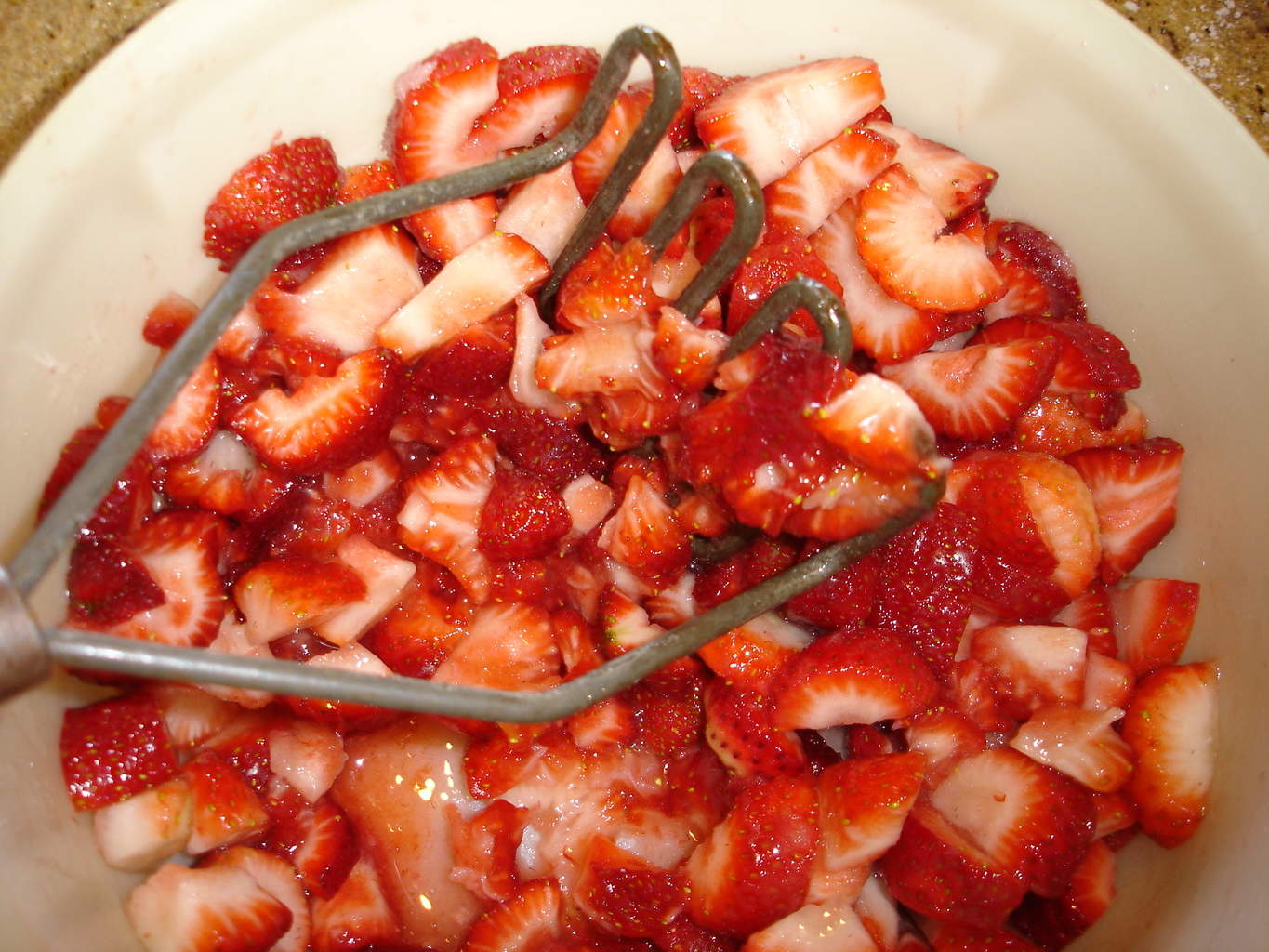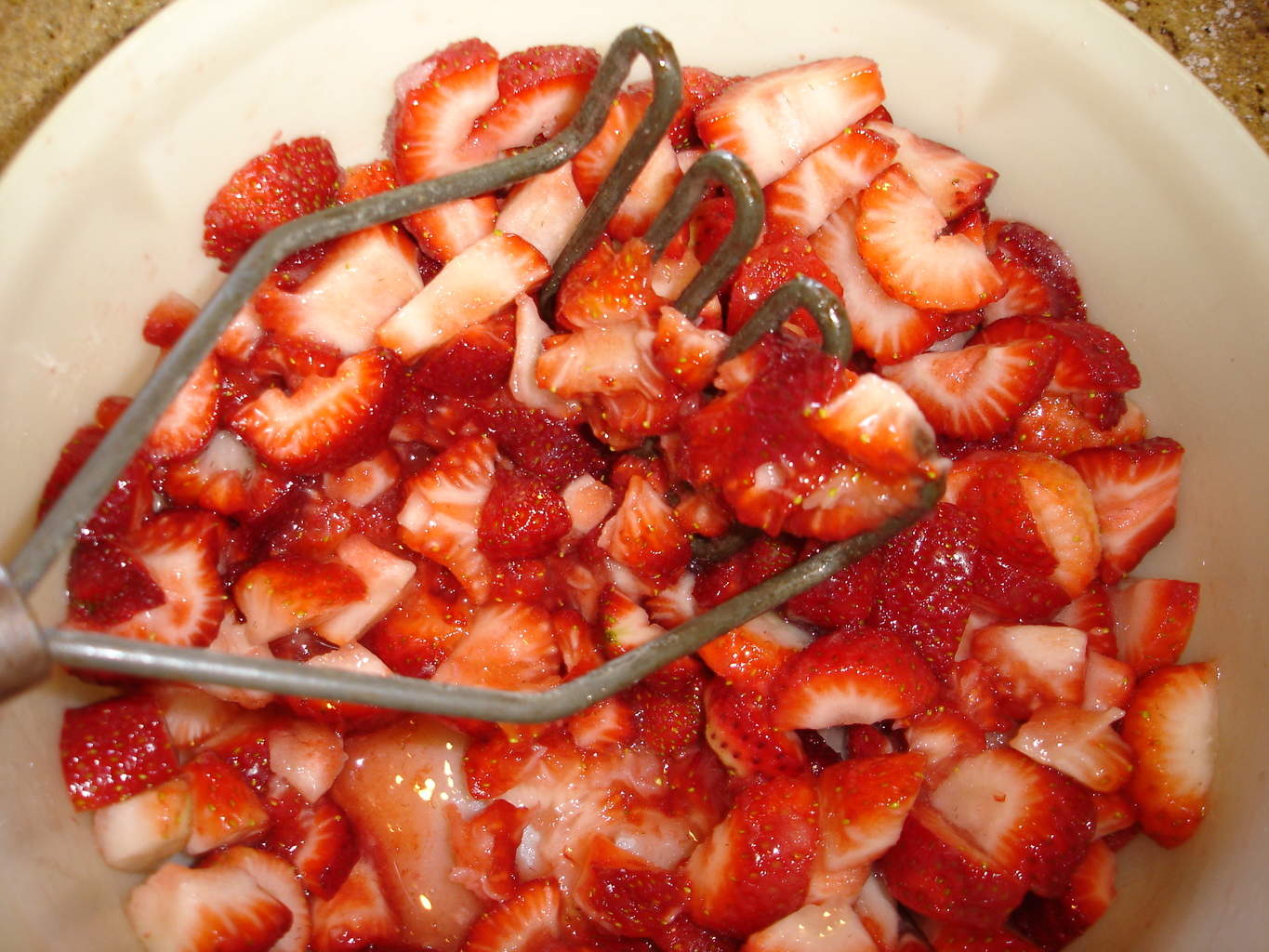 Pour whipping cream in a bowl and whip.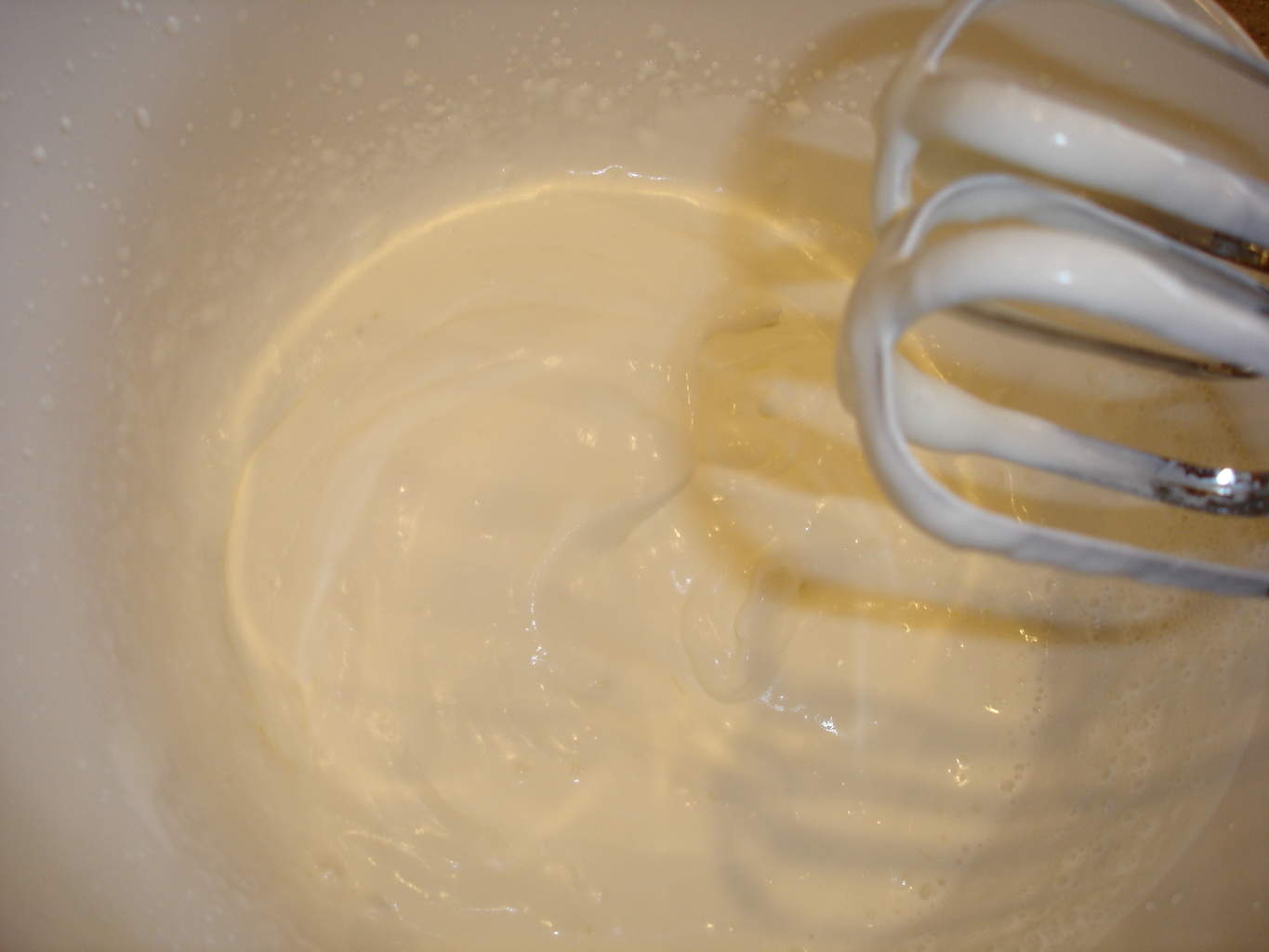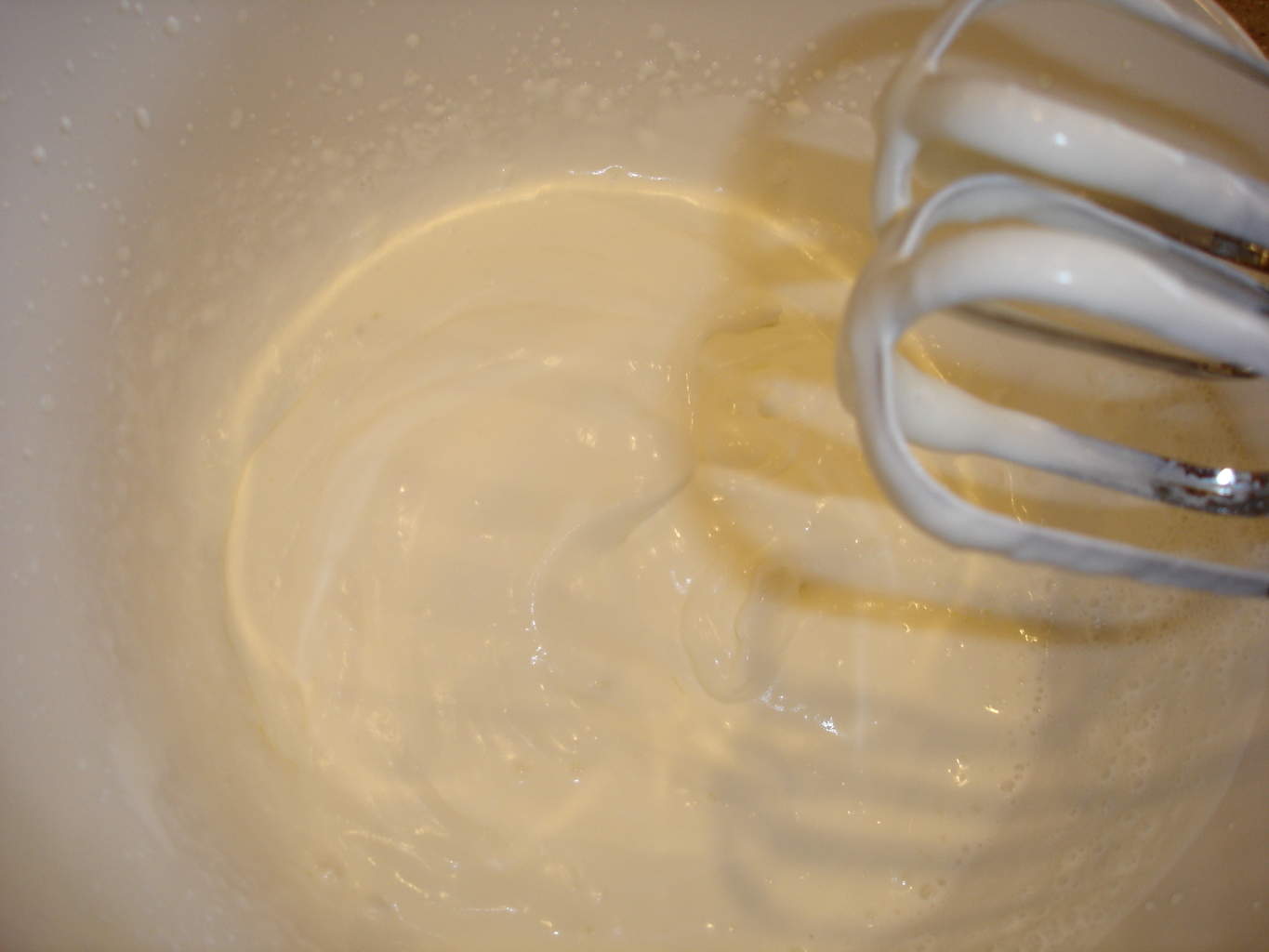 Add powdered sugar and vanilla extract. Don't over beat or you will wind up with sweetened, vanilla flavored butter.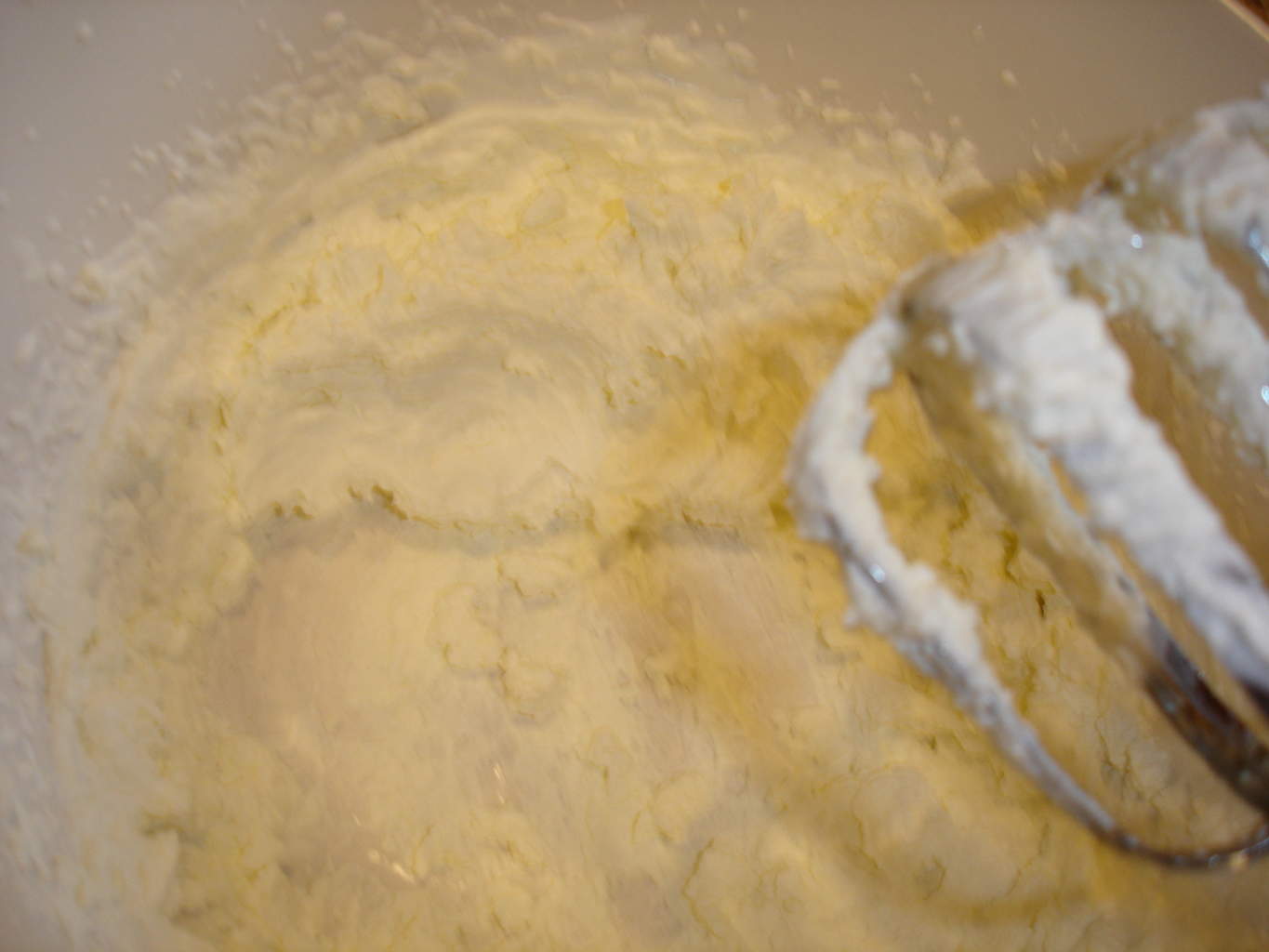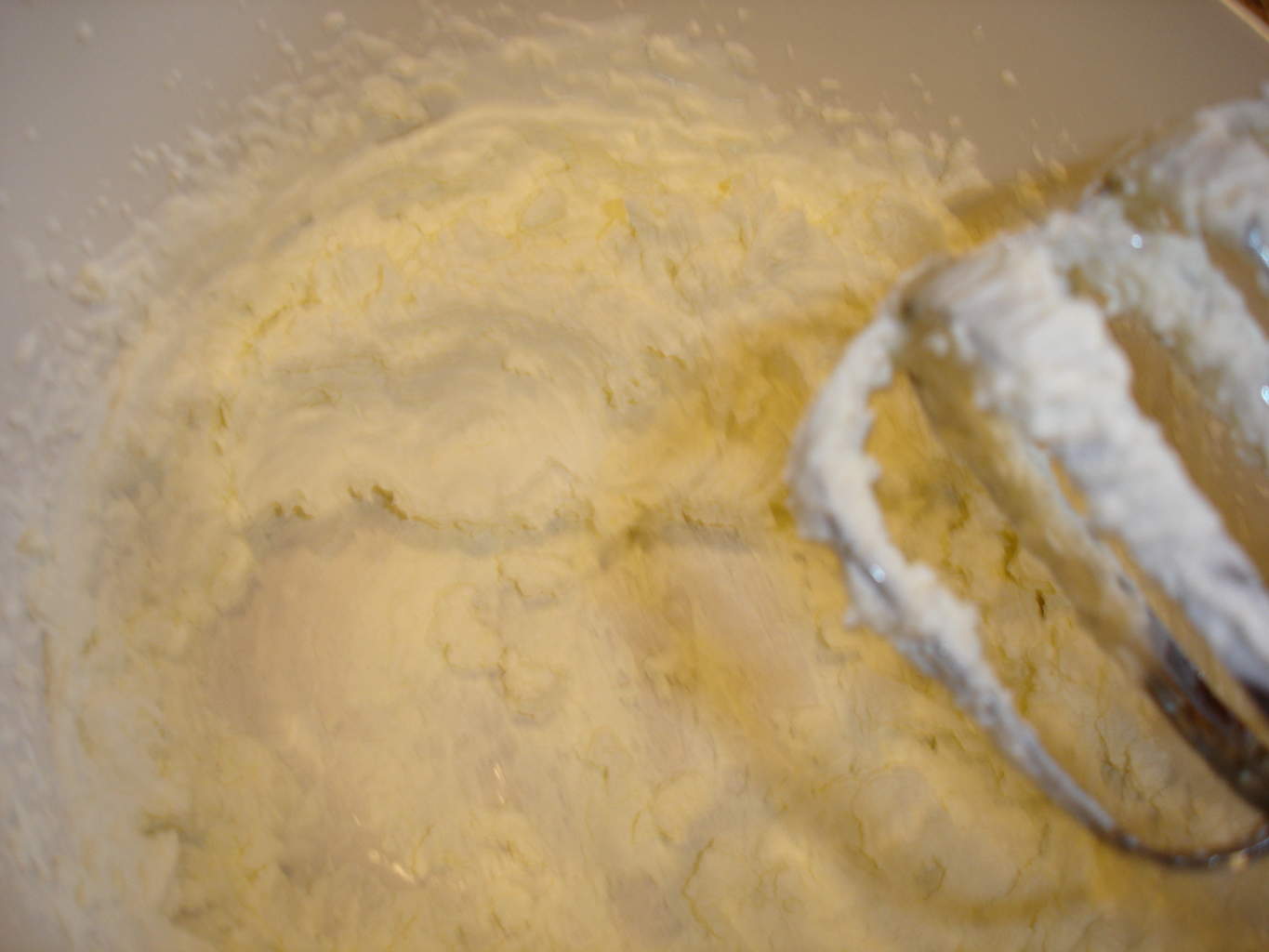 Split cooled shortcakes.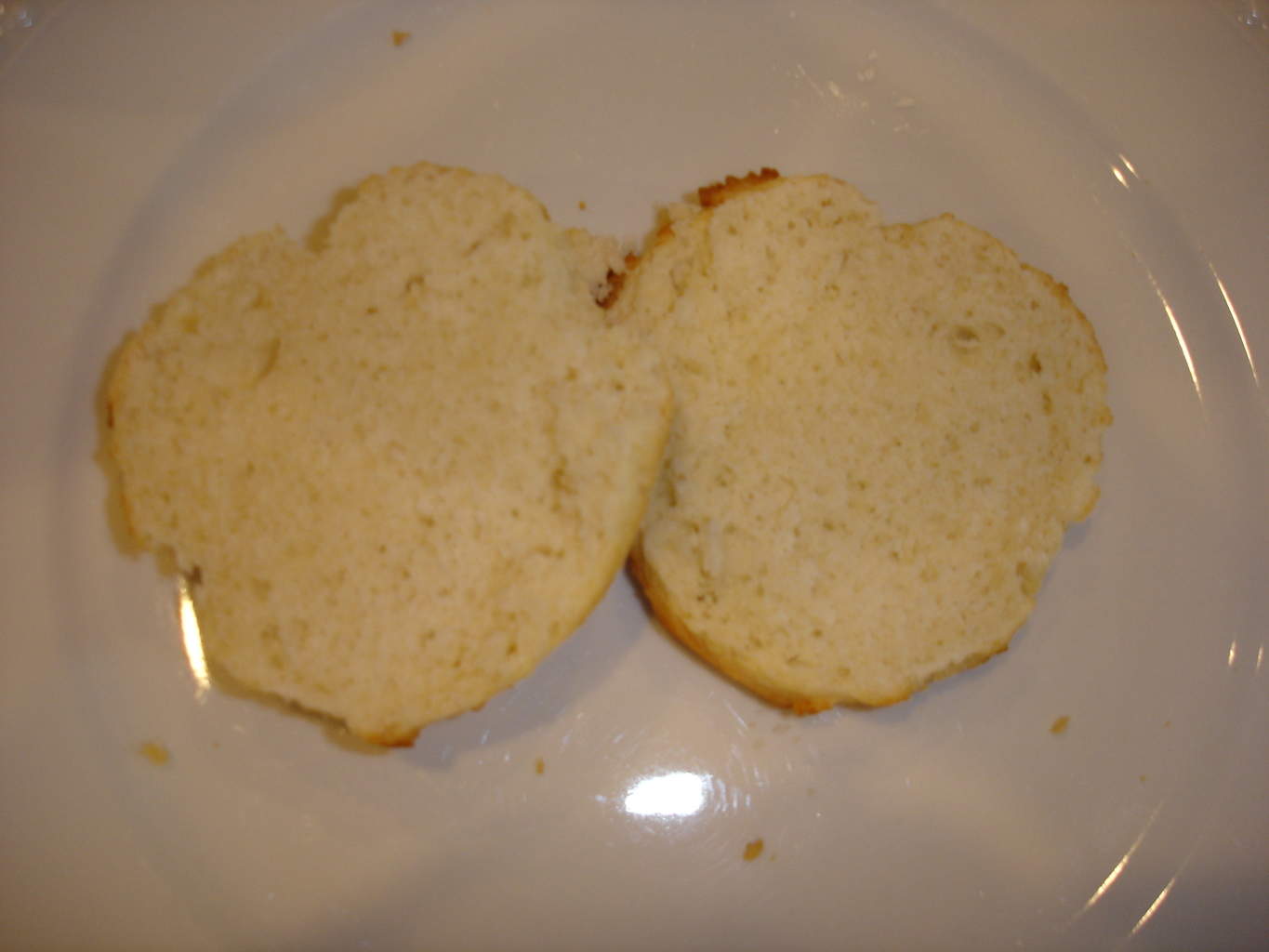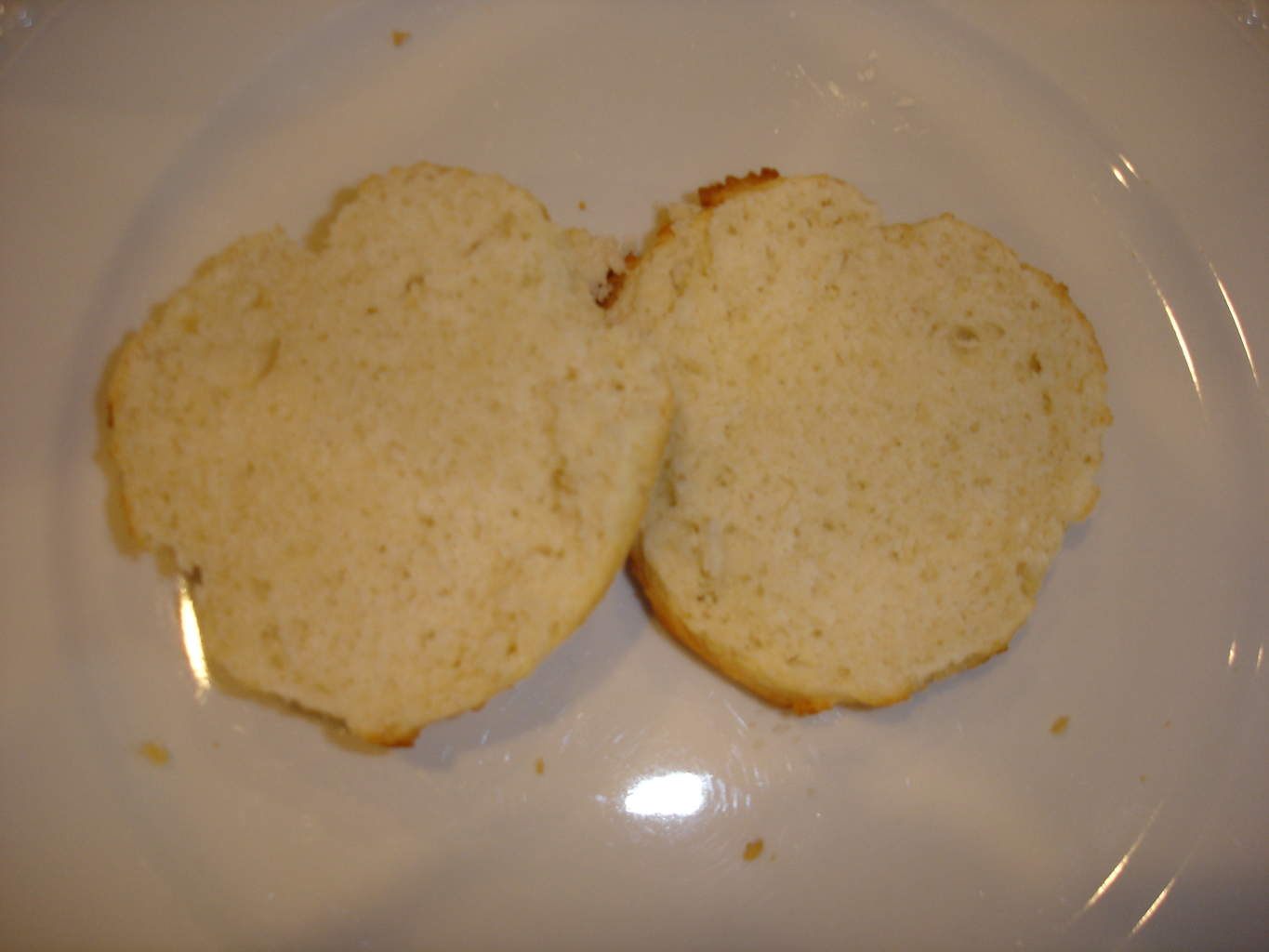 Top with strawberries and syrup.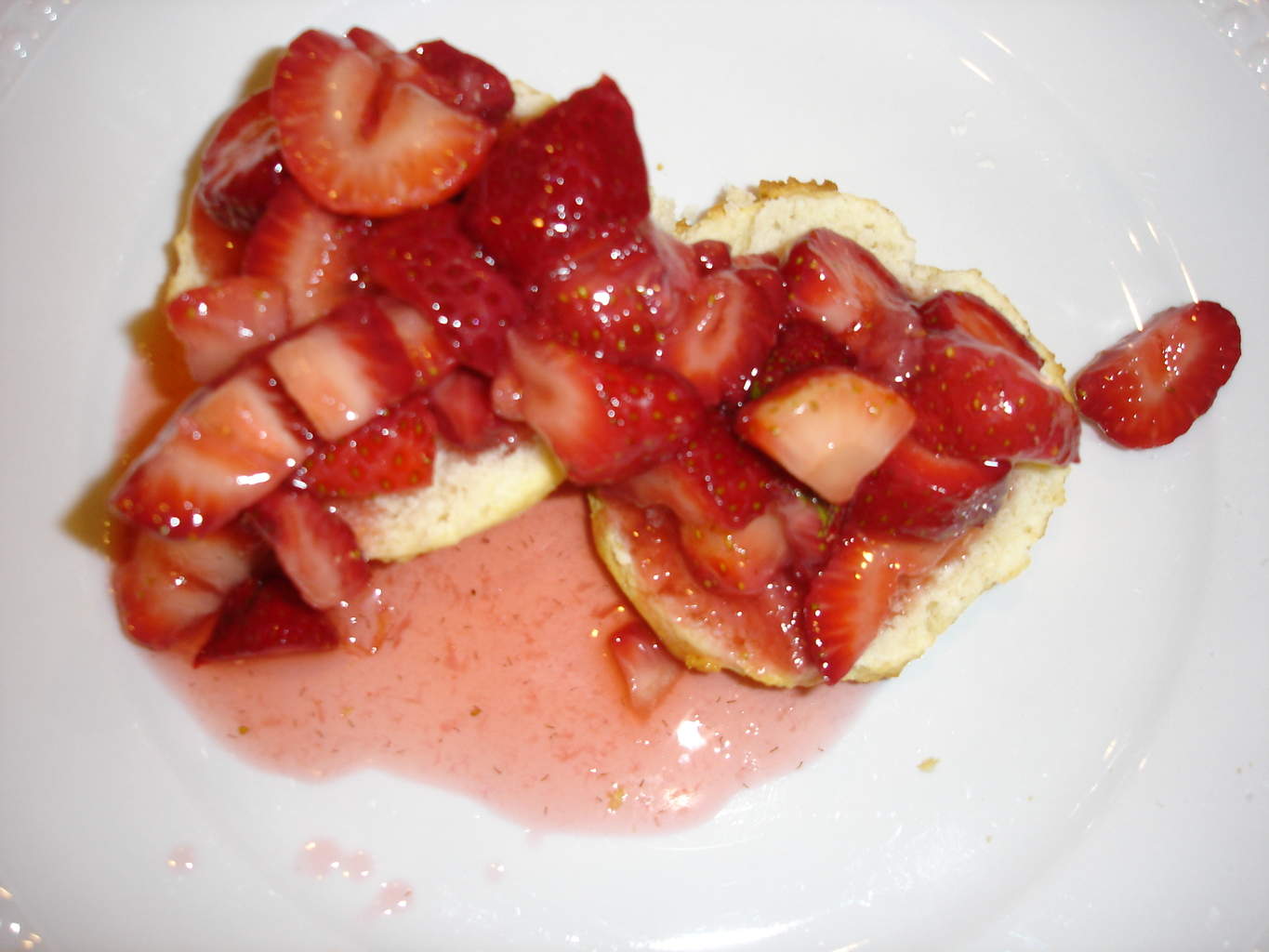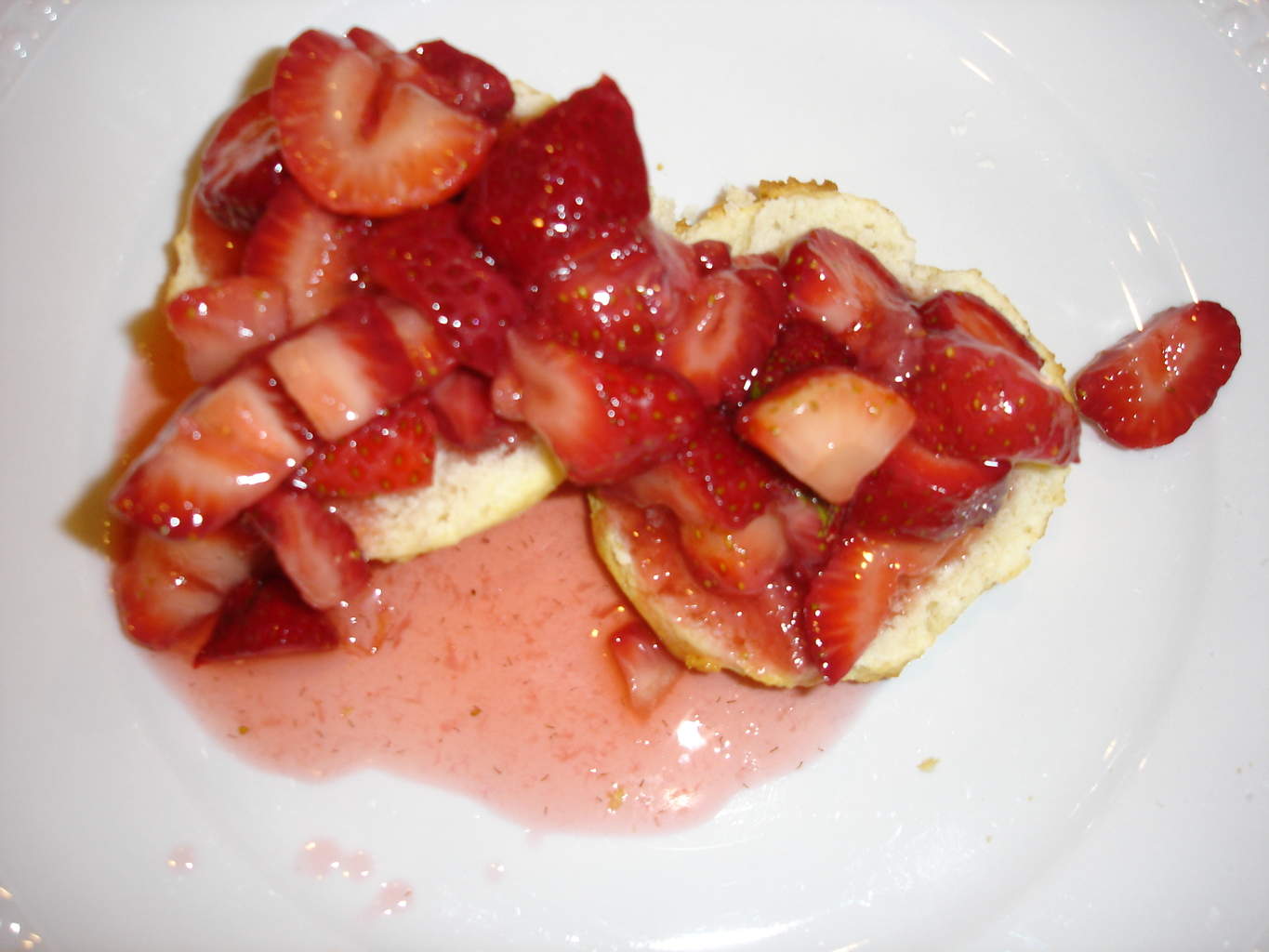 Add whipped cream, drizzle on some syrup. Enjoy!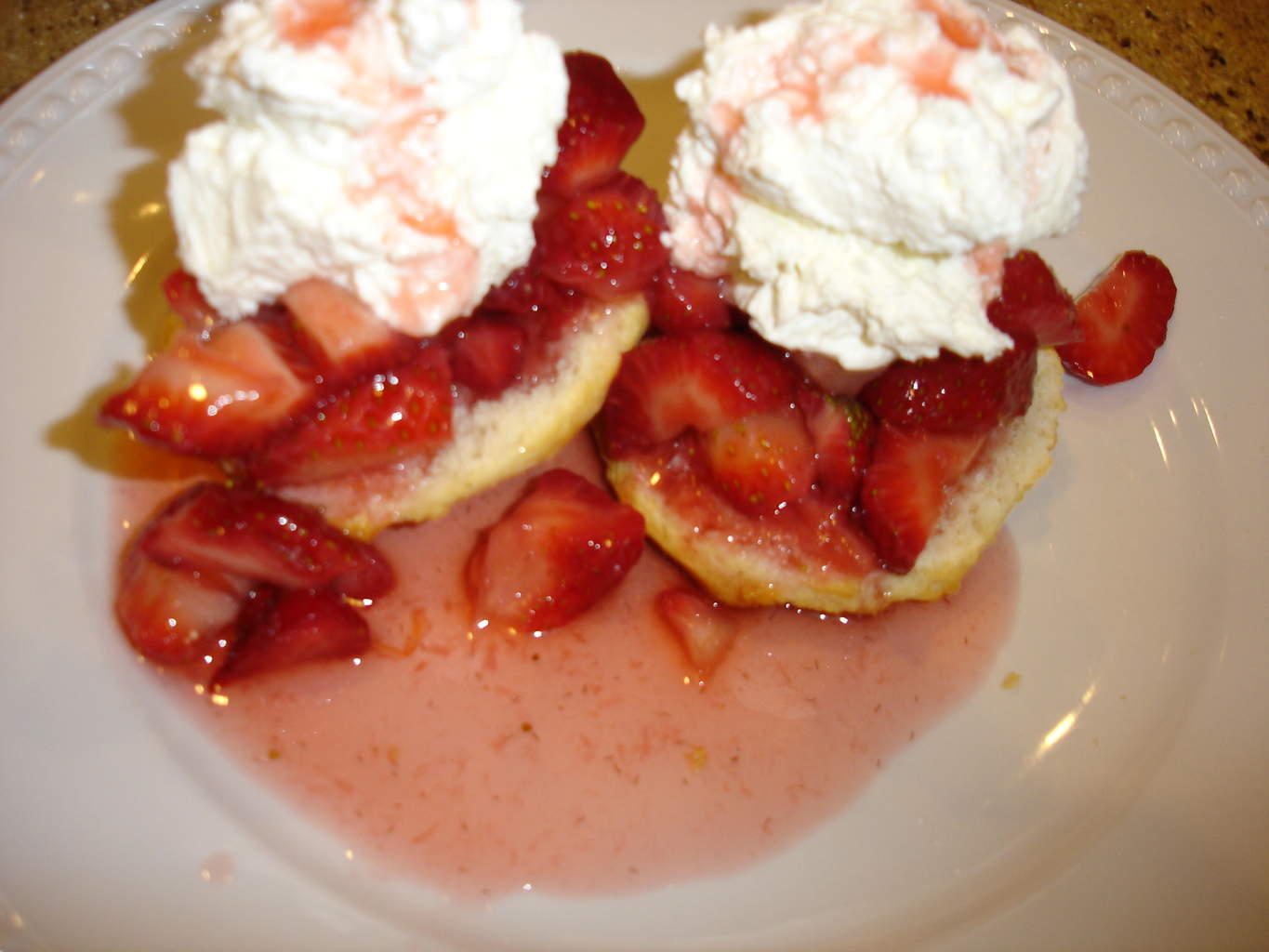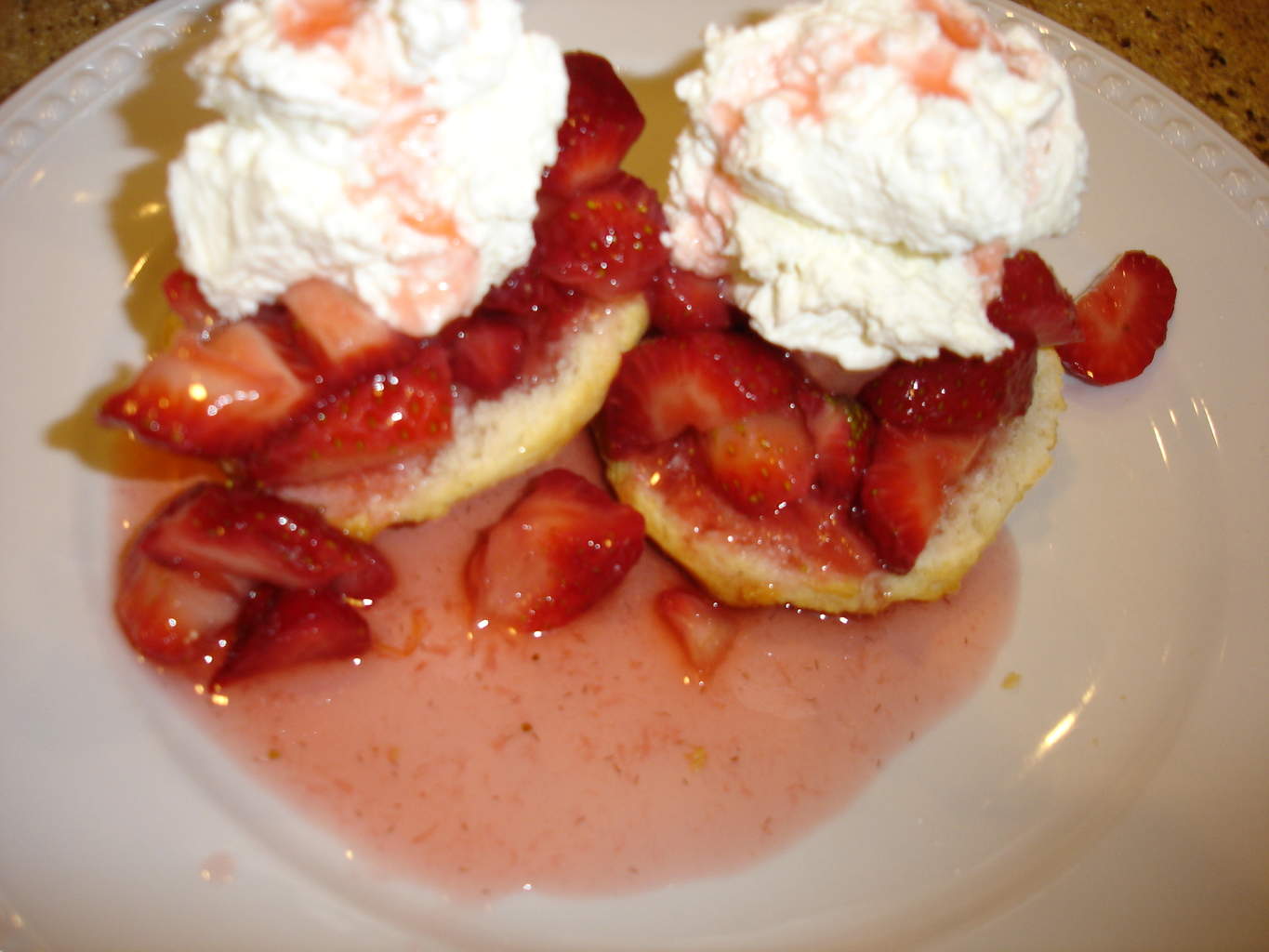 For shortcakes:
4 2/3 cup baking mix ( I use Bisquick)
1 1/3 cup buttermilk
4 tbsp. sugar
6 tbsp melted butter
Bake at 425 degrees for 12 to 14 minutes or until golden brown. Remove to cooling rack.
For strawberries:
1 quart washed, hulled and sliced strawberries.
1/2 cup sugar.
Mix together and mash up some of the berries. Let sit for at least 30 minutes
For whipped topping:
1/2 pint whipping cream
1 tbsp. powdered sugar
1/2 tsp vanilla extract
Whip cream. Add sugar and vanilla. Don't overbeat.
To assemble:
Split shortcakes. Add strawberries and syrup. Top with whipped cream. Drizzle on some syrup.