This really isn't a recipe. It's too simple to be called that. I'm calling it an idea 0r an "idey". Rub olive oil all over a whole 3 to 4 pound chicken. Season with your favorite seasonings ( I used 4-1-1 seasoning and Season-all seasoned salt) . Place the seasoned bird, breast side up, in a slow-cooker. The bird is going to give off a good amount of broth, probably 2 or 3 cups. If you don't want the bird stewing in the broth, you can place a rack in the bottom if your slow-cooker is big enough. I just let mine stew away in the broth. The skin isn't going to crisp up with this method. If you're a crispy chicken skin fan, beware. The chicken literally fell to pieces as I was trying to get it out of the slow-cooker. That's not a bad thing unless you wanted to take a picture of it whole. I did and I wasn't able to.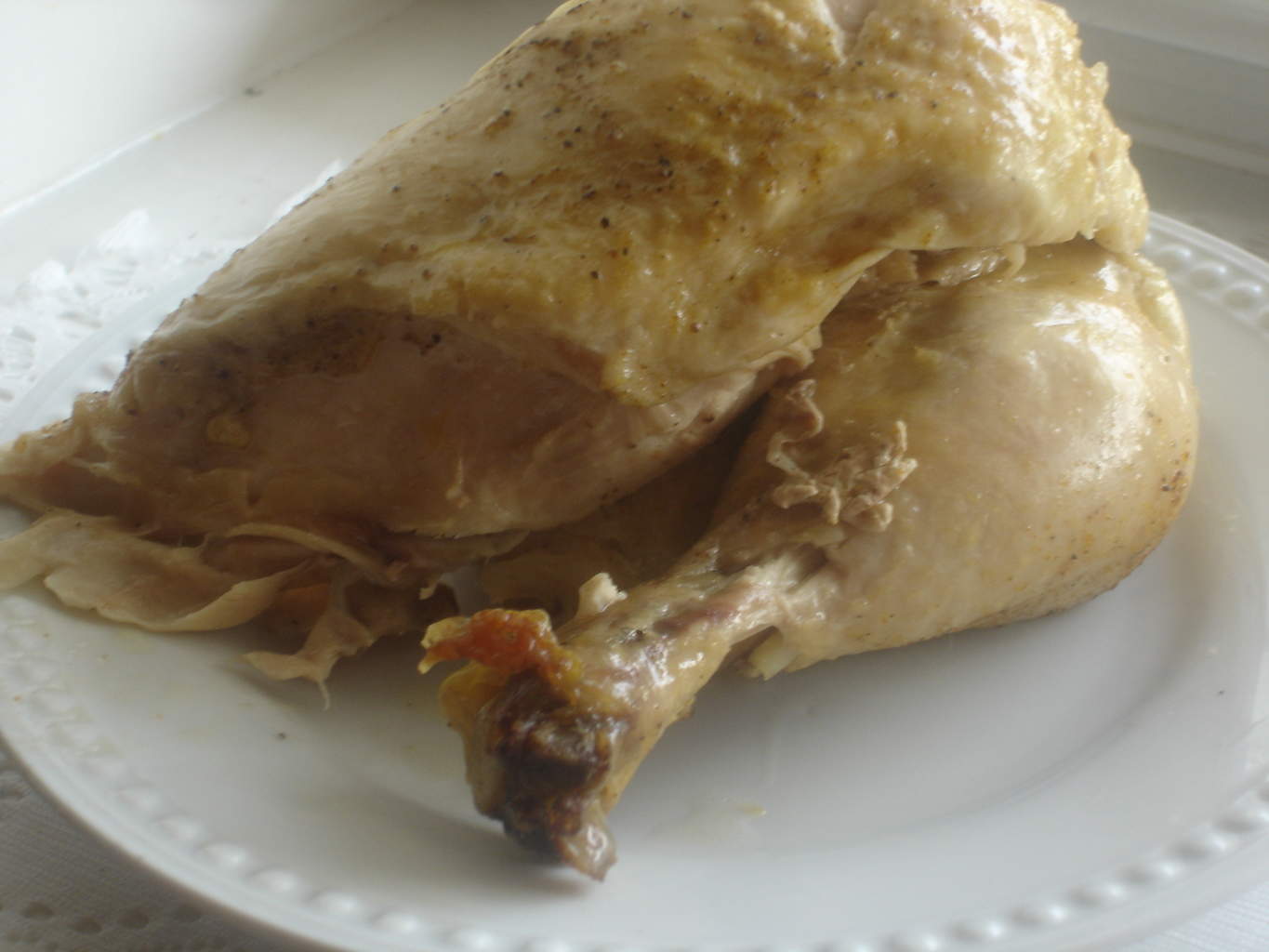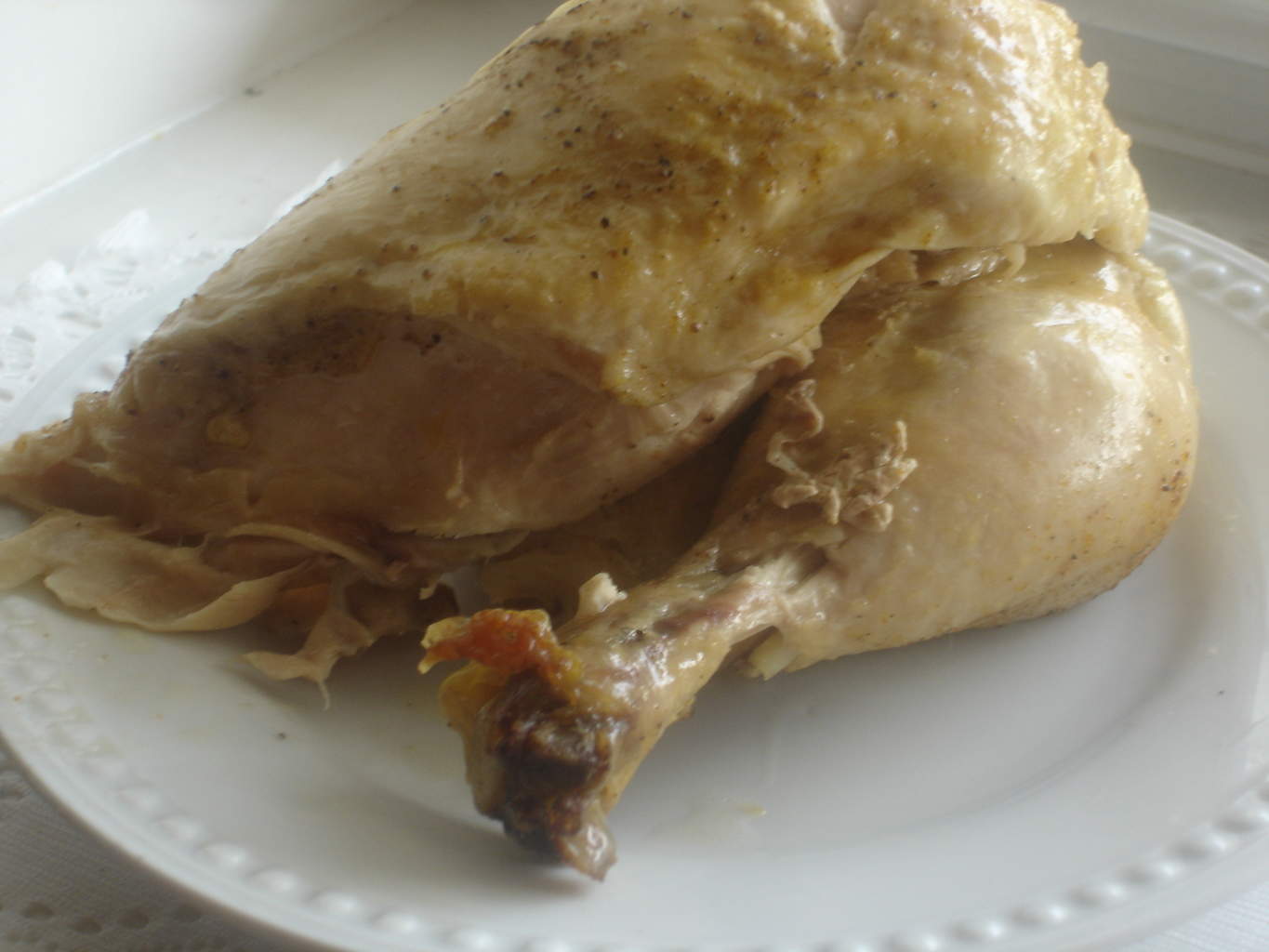 This chicken isn't beautiful. Don't judge. It's succulent. That's more important in chickens than beauty. Here's another shot.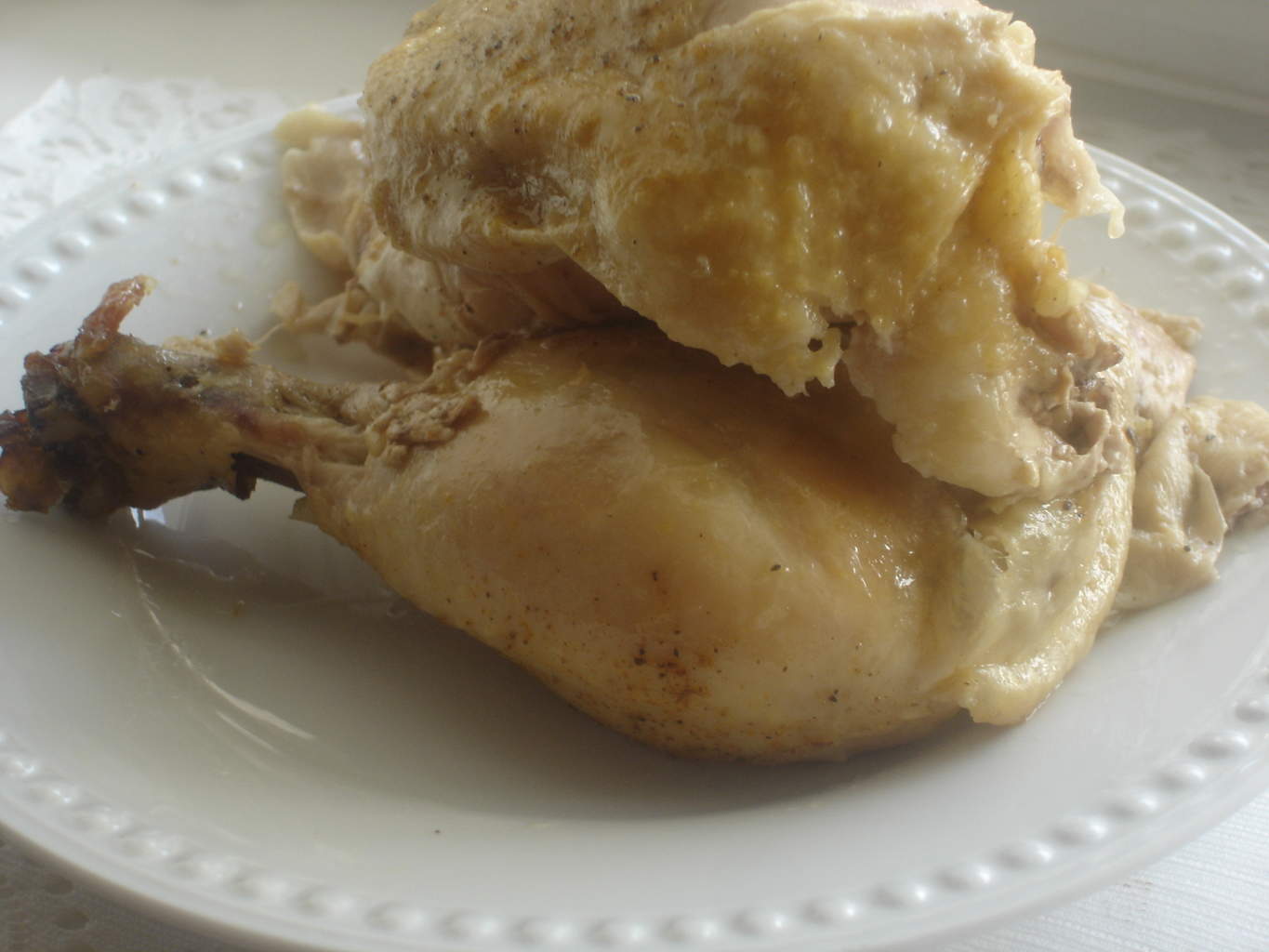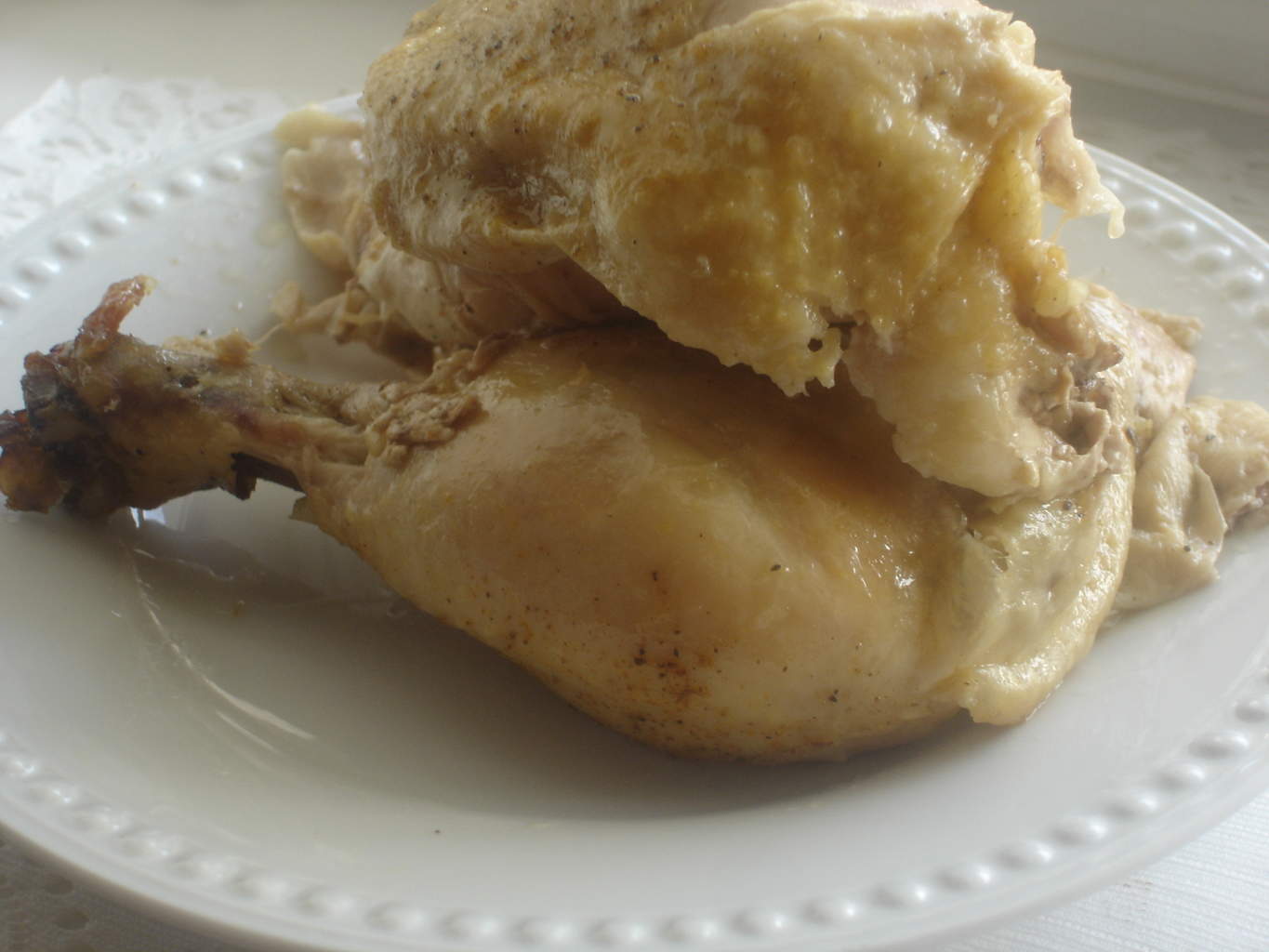 No beauty pageant winner here. But man…..was it ever tasty.
1 (3 to 4 pound) whole chicken
olive oil
seasonings of your choice
Wash chicken and pat dry. Rub olive oil over chicken. Season well on all sides. Don't forget the cavity! Place breast side up in slow-cooker. Cover and cook on high for 4 hours or low for 8 hours or at least until the internal temperature of the thigh is 165 degrees.
Here's the last picture and it's still not any prettier. But man…it sure was tasty!