Tomato Gravy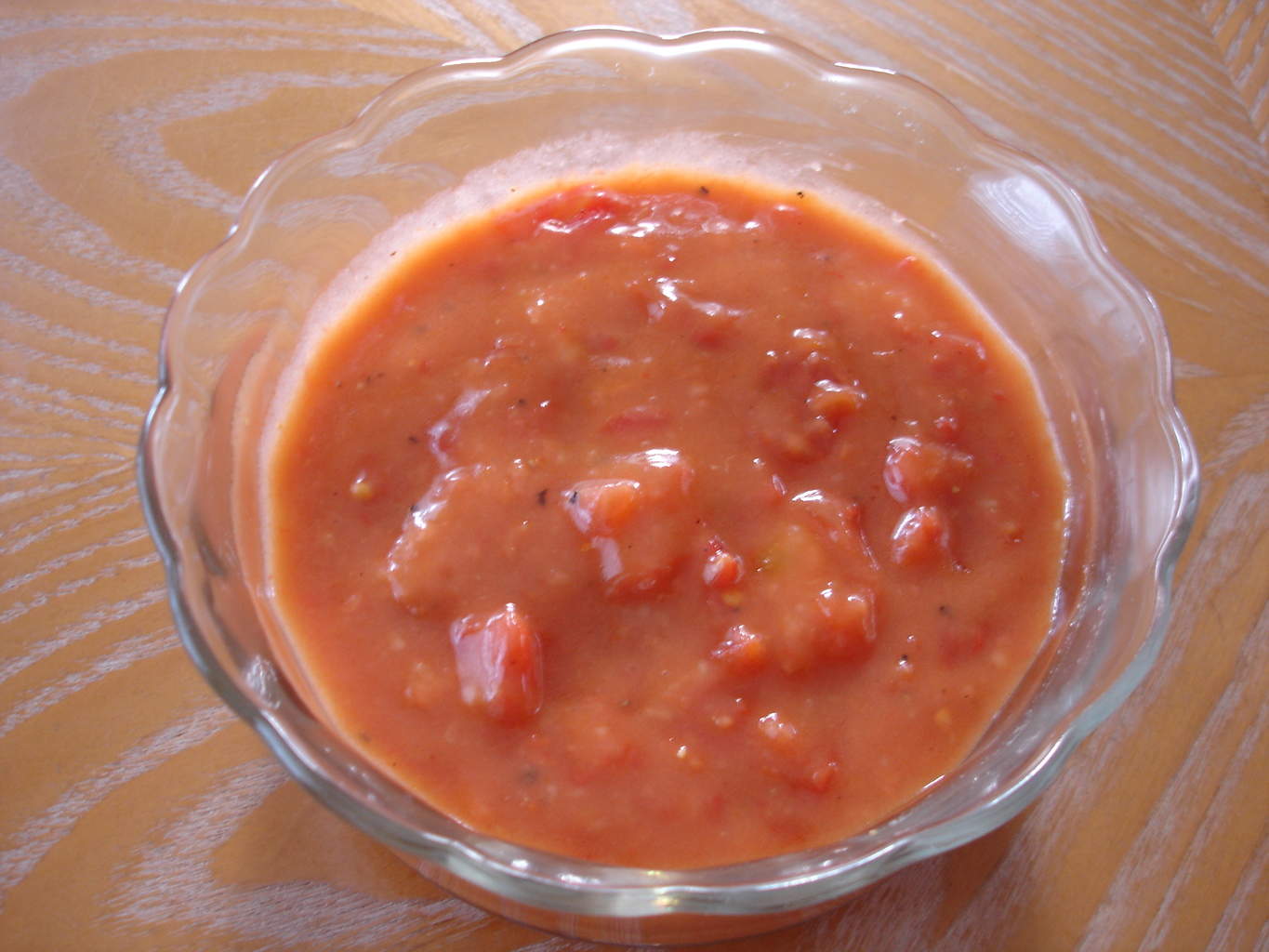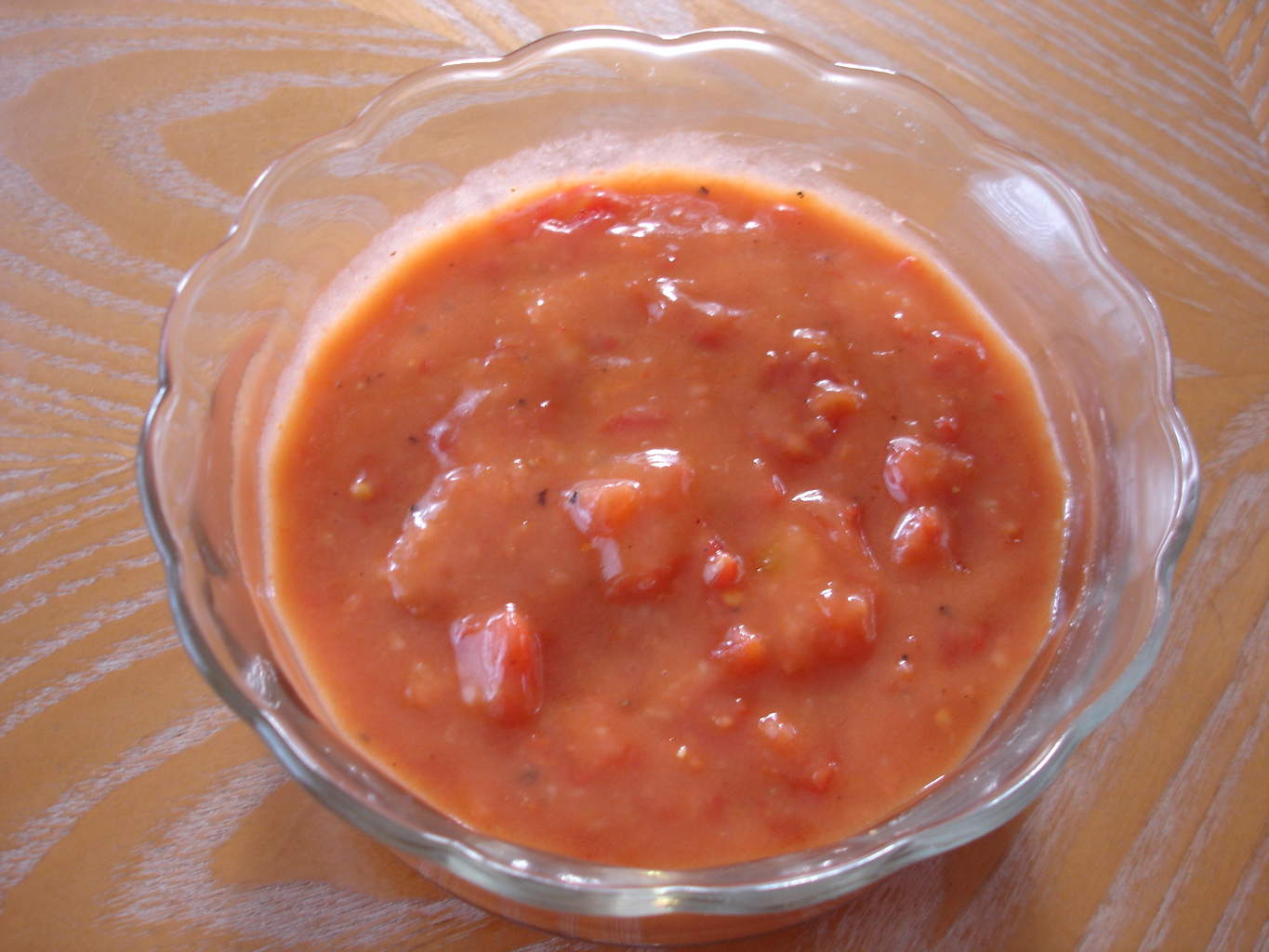 Don't be under the misconception that this is a heavy, fat-laden gravy. As my Granny would say, "They ain't a thing in here that'll hurt cha." Well, there is a tablespoon of bacon grease. So, if you eat the whole skilletfull, you will have consumed a tablespoon of unhealthy saturated fat. It is my contention that if you eat a whole skilletfull of Tomato Gravy at one sitting, your problems might extend well beyond the tablespoon of unhealthy fat that you just consumed.
1 tablespoon bacon drippings
1 tablespoon olive oil
2 tablespoons all-purpose flour
1 (14 ounce) can diced tomatoes with their juice or an equal amount of fresh tomatoes.
2 cups water, chicken stock or milk
salt and pepper to taste
honey (or sugar), optional
You start by making a roux. My family didn't call it a roux. They called it "browning your flour". Heat one tbsp. bacon drippings and one tablespoon olive oil. Or, go on and use two tablespoons bacon drippings if you'd like. Add two tablespoons flour and stir constantly until floured starts to turn golden brown.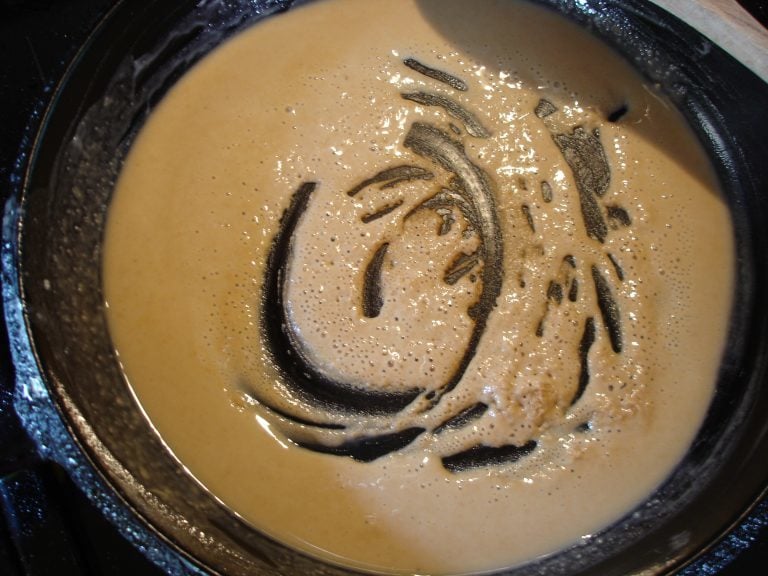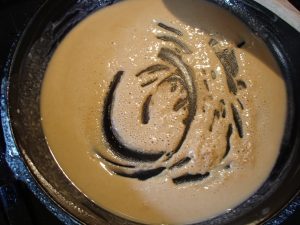 Add one pound diced fresh or canned tomatoes with their juice. Keep stirring until tomatoes and flour mixture are well incorporated.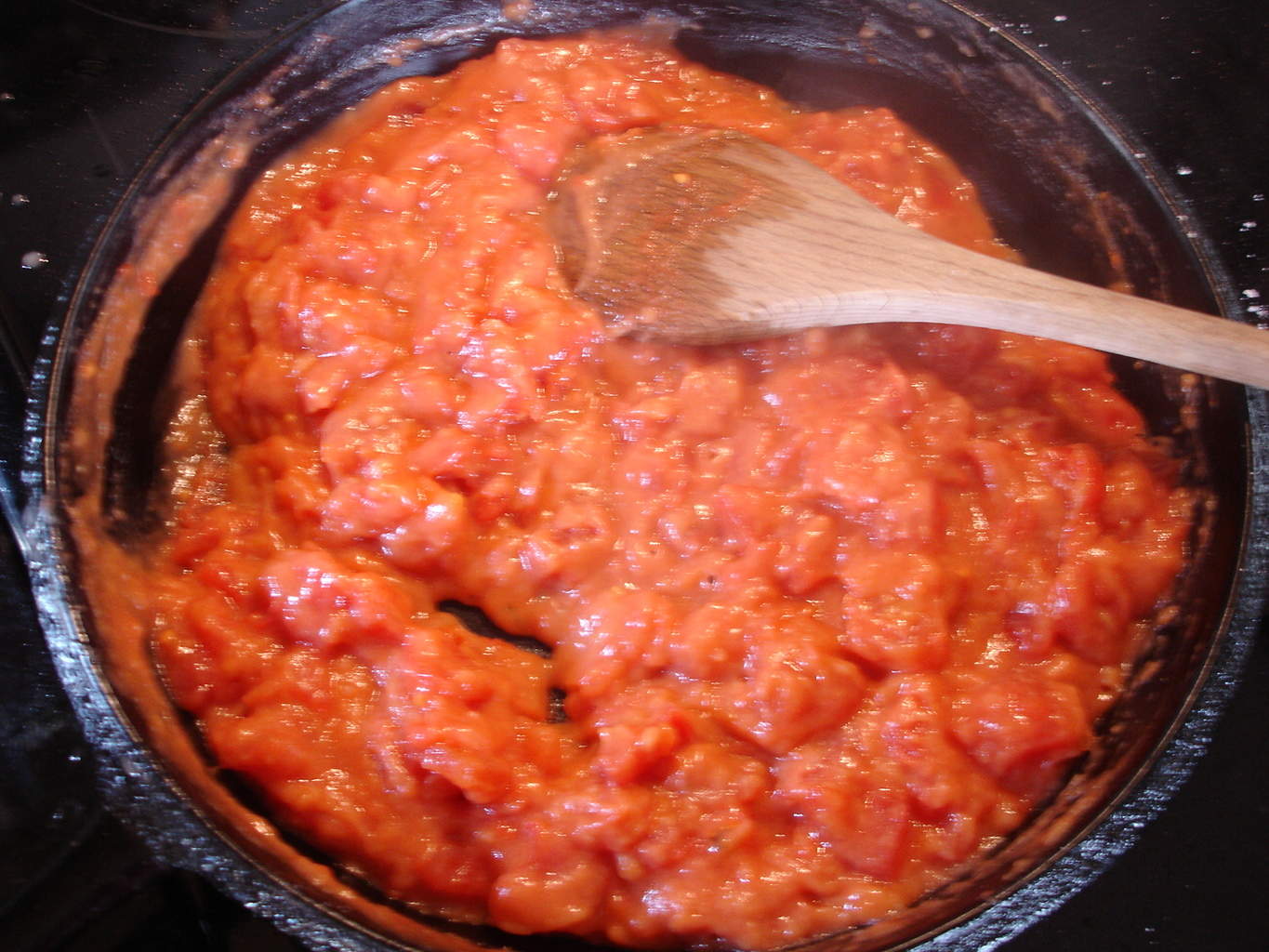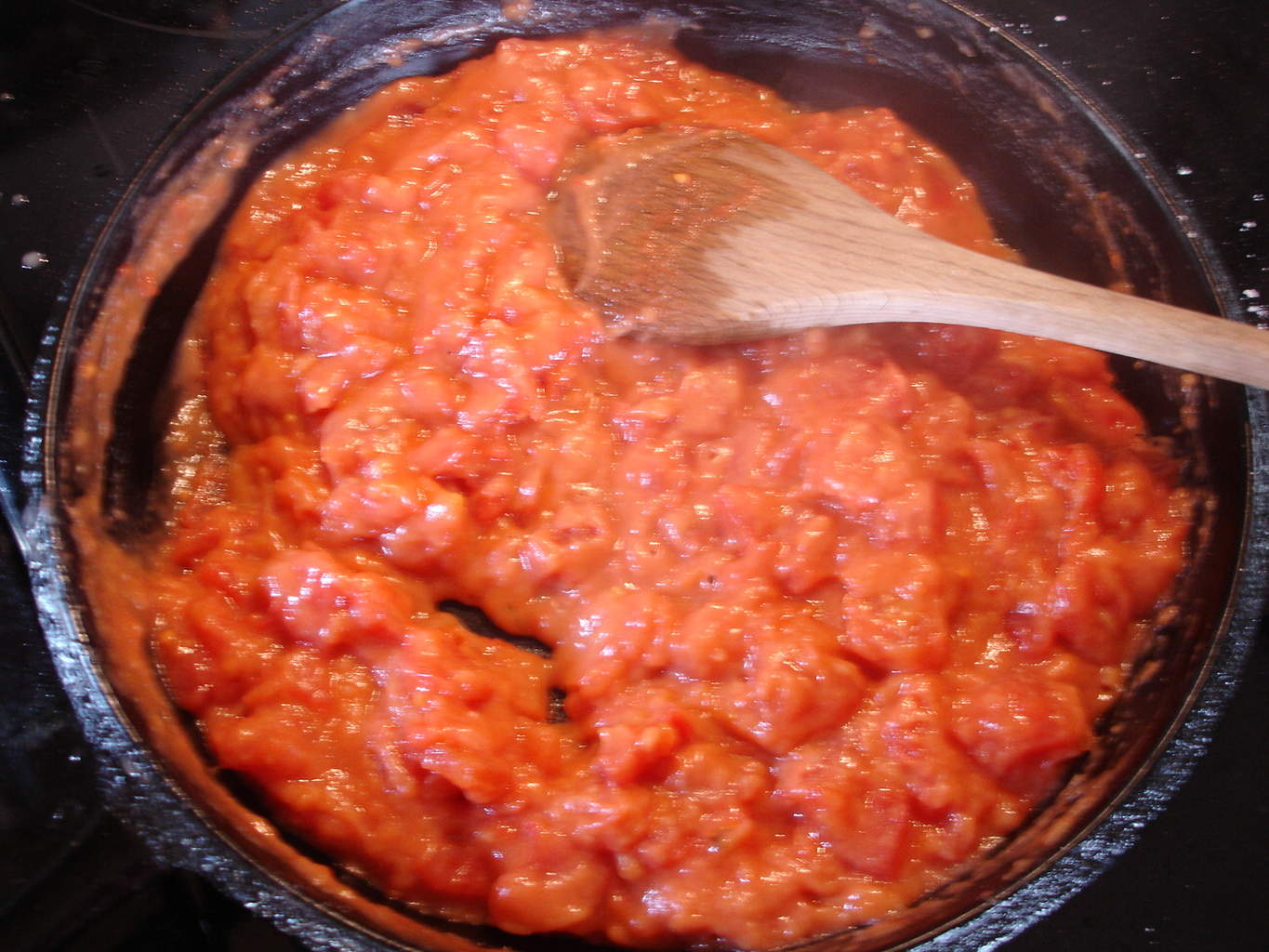 Add liquid. You can add water , stock or milk. Chicken stock is good to use for folks who have a milk intolerance. Milk makes the gravy richer. Add as much as you need to achieve the desired consistency. I added about 2 cups. Keep stirring until the gravy is smooth. Taste for seasoning and adjust. If the tomatoes are acidic, add a little honey to balance along with salt and fresh ground black pepper. Good over meats or hot biscuits.