Here's a quick breakfast dish that I learned in Girl Scouts.
Cut a hole out of the center of bread. I used a two inch round biscuit cutter. You can use any shape. During Christmas, use Christmas cookie cutters. Cover the bottom of a non-stick skillet with canola oil. Place the bread in the skillet, break an egg into the hole. Cook on both sides. I put the cut out pieces in the pan to brown for toast, also. Serve the toad-in-a-hole along with the toast and homemade muscadine grape jelly from the muscadines off your backyard vines. If you don't have homemade muscadine jelly, any jelly will do.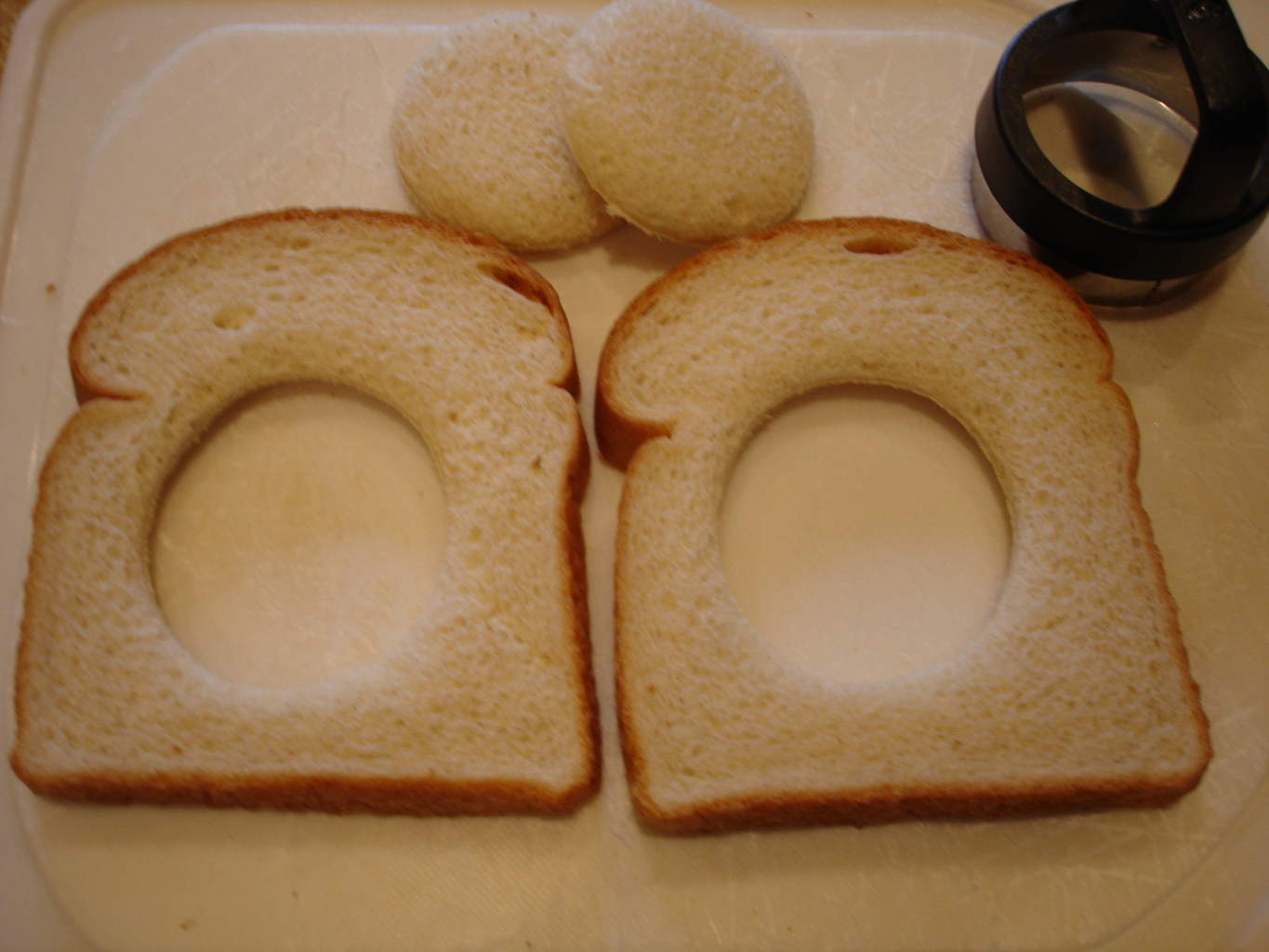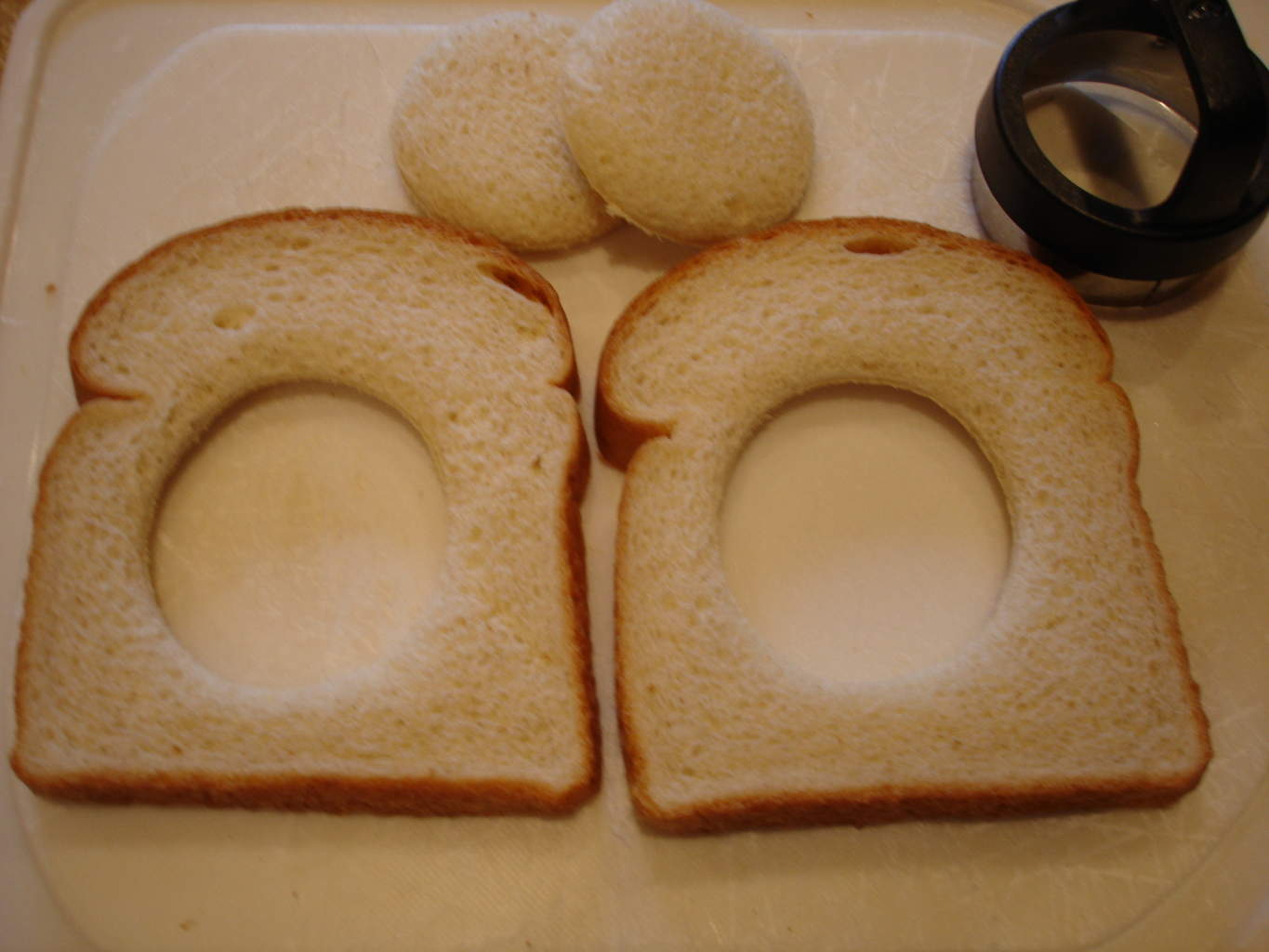 Toad-in-the-Hole with Muscadine Jelly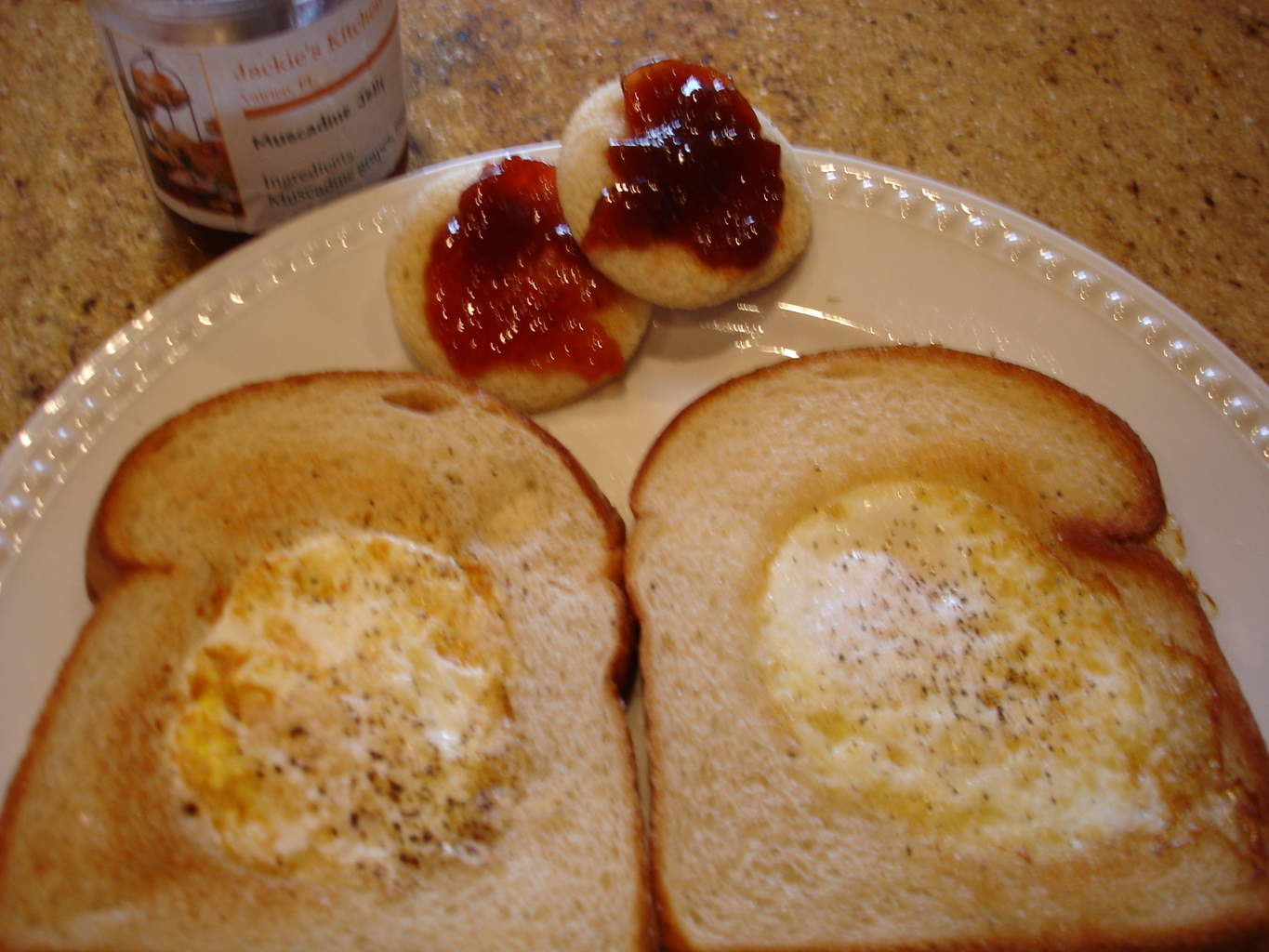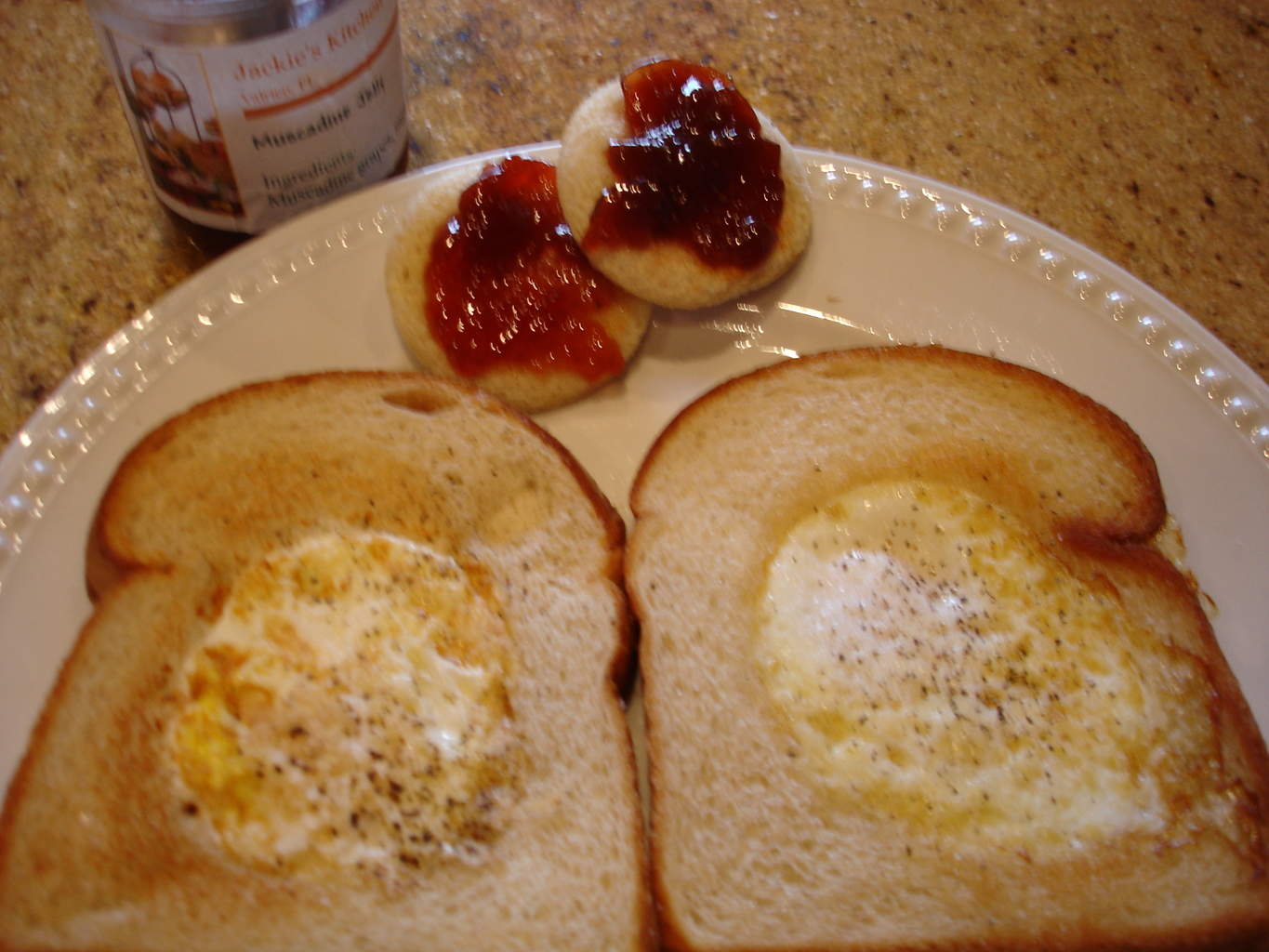 We've had so much fun sharing all the names that we know for this great little breakfast dish. Here's the list:
Toad-in-the-Hole
Eggs in a Nest
Hole 'n the Bread
Sunshine Toast
Chicken and Hens
Popeye
One Eyed Jacks
Georgia Sunrise
Egg in a Basket
Peek-a-Boos
Bird in a Nest
Spider Specials
Eggs with Hats (served with the cut-out bread on top of the eggs)
Camp Eggs
Eggs With a Hole in the Middle
Egg in a Hole
Buckeye Egg
Owl's Eye
Eggs on a Raft (Eggs and Giraffe)
Frog in a Hole
Egg 'n the Middle
Coal Miner Sandwiches
Nest Egg
Egg in a Frame
One-eyed Egyptian Sandwich
Cowboy Eggs
Eggy Bread
Effie in the Hole
Eggs and Toast
Eggs in a Frame
Sun Toast
One-eyed Sailor
Eggie Boats
Chicken in a Basket
Egg in a Hat
Hot House Eggs
Bregg
Gold Mine Sandwich
Eggs in a Blankie
Hens in a Blanket
Boy Scout Eggs
Hens in a Basket
Poached Toast
Toasted Eggs
Pig in a Poke
Wink 'ums
Eggs in a Bread Basket
Portholes
Rooty Kazooty Eggs
Pirate Toast (add ketchup to make blood shot eyes and use one of the cutouts for a patch)
Elephant Eyes
If you have any additional names, please leave a comment HERE and not on Facebook. I will add your name to the list.