We love our grits! A good bowl of grits is a Southerner's delight. Not only are they good for breakfast with your eggs, but they make a perfect base for a lot of main dishes. I serve them with fish and beef short ribs. If you've never tried Shrimp and Grits, you are really missing out on some goodness. Cheese Grits Casserole is as good as Macaroni and Cheese. All these dishes start with really good, perfectly made grits. Here's how to do it: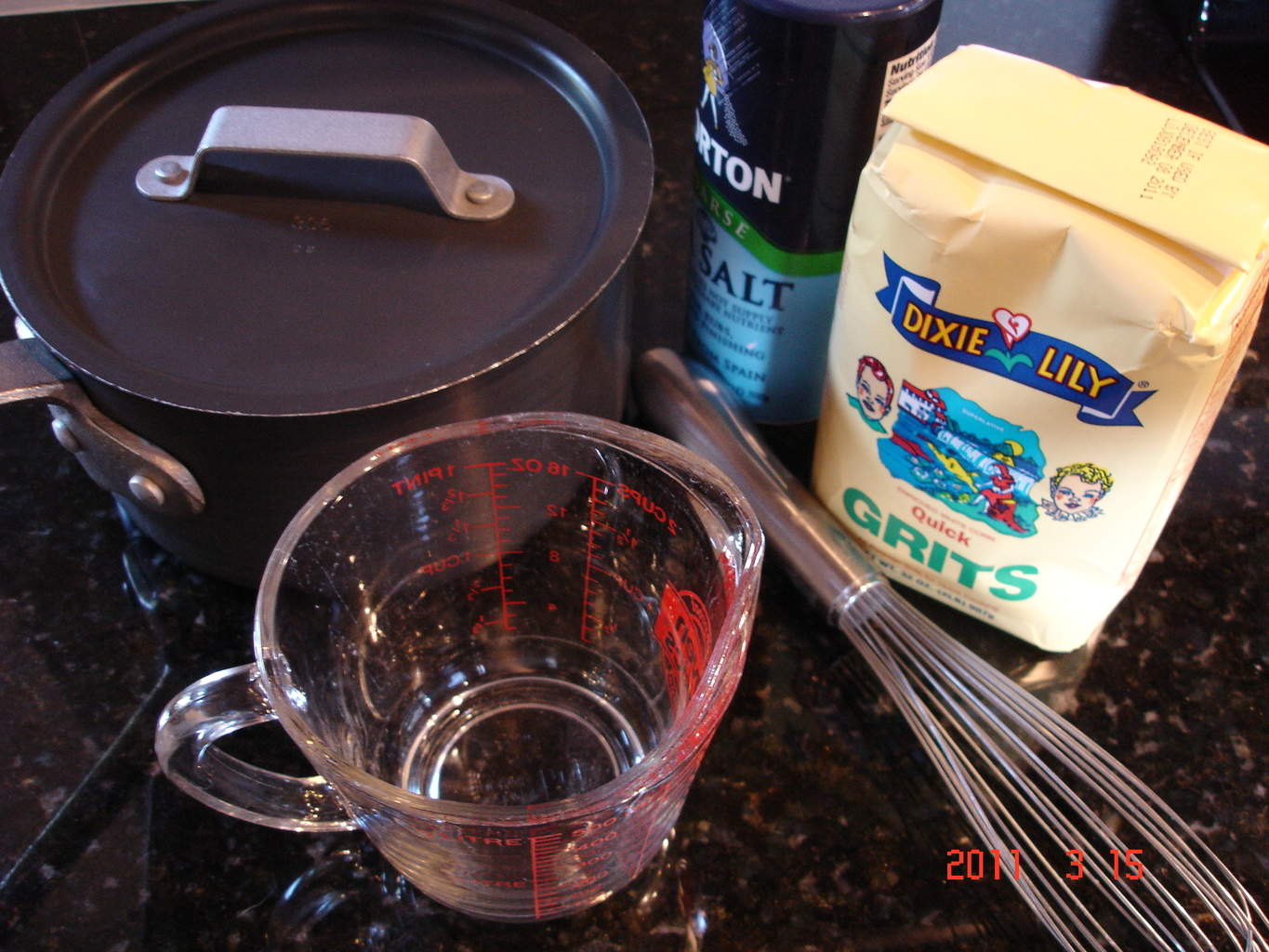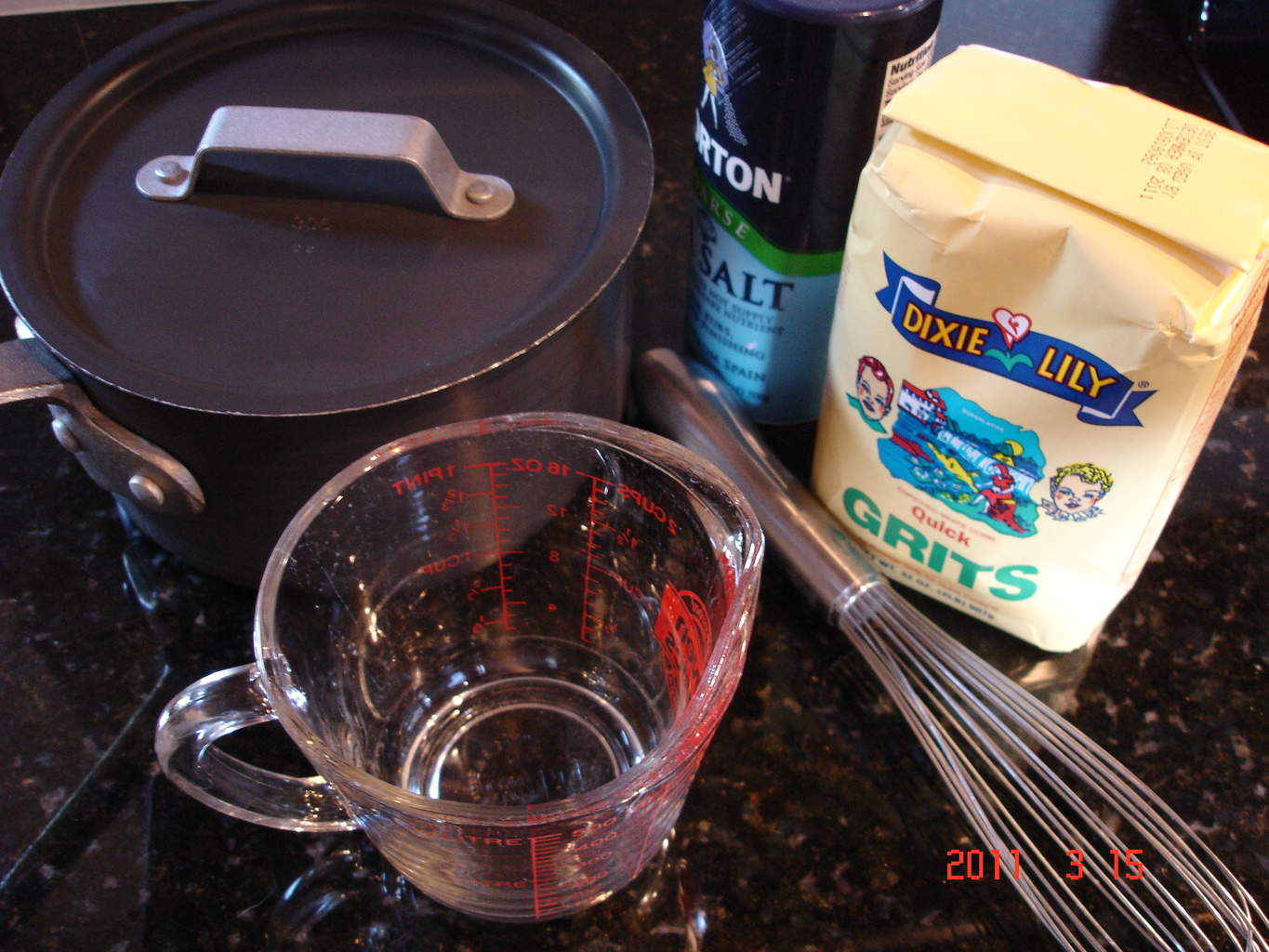 Cast of characters: grits (we prefer Dixie Lily brand), water, salt, WHISK (this is muy importante) and a pot…of course.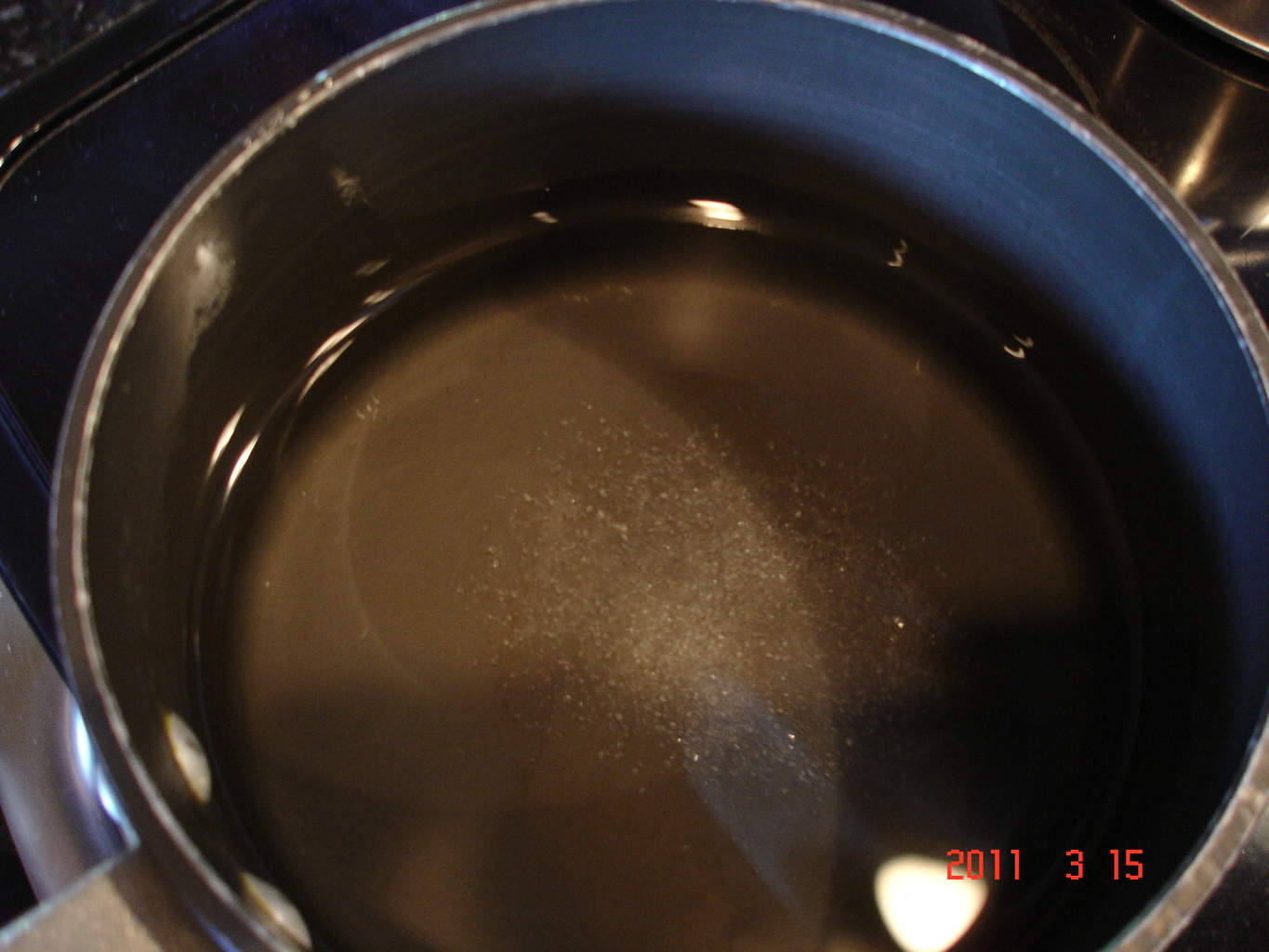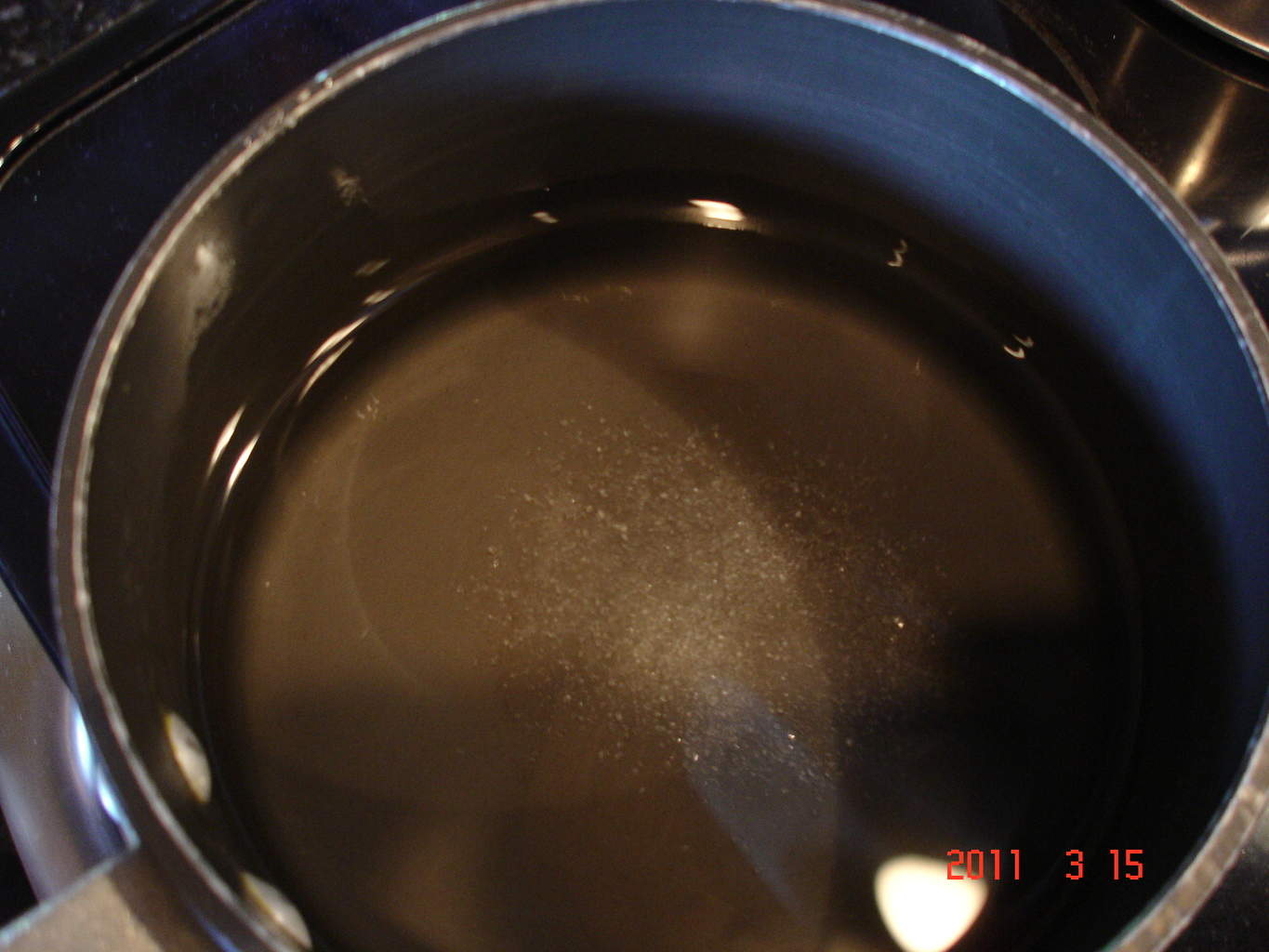 Add salt and water to pot, cover and bring to a boil.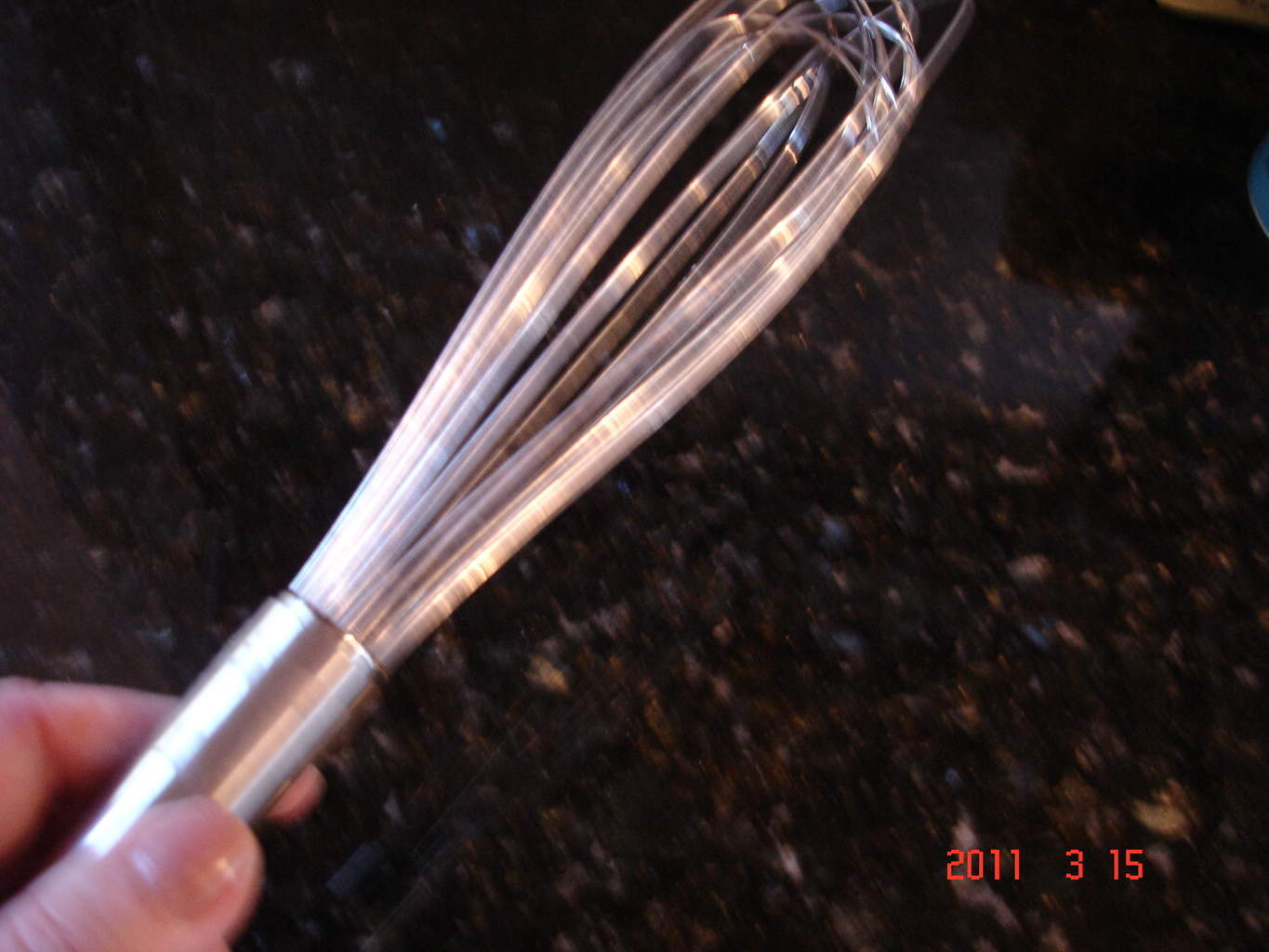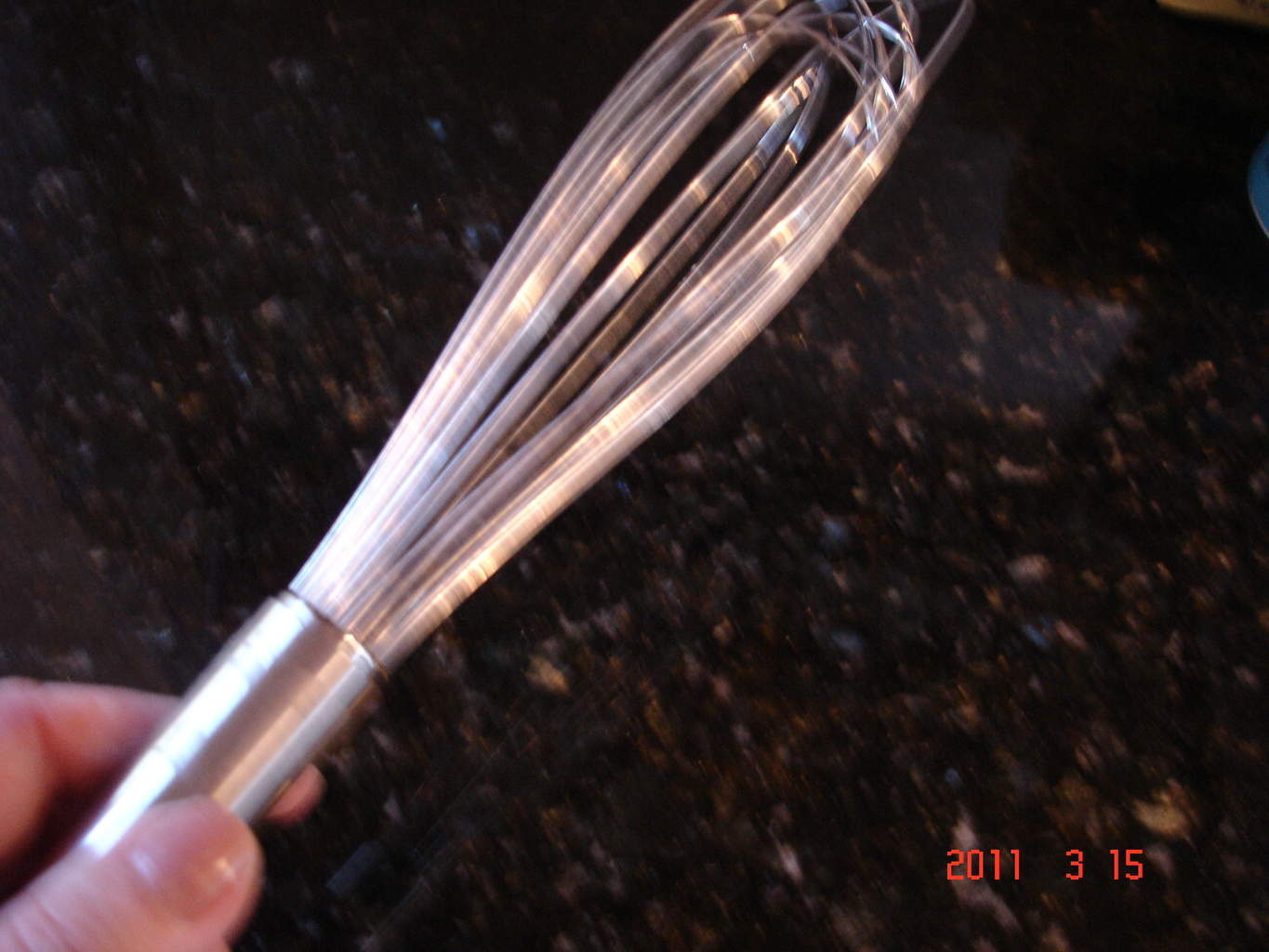 Here's the star of the show: Mr. Whisk. Don't try stirring. You will have lumps and that will make you hate your grits. It's not the grits fault. Just use a whisk and we will all be happy.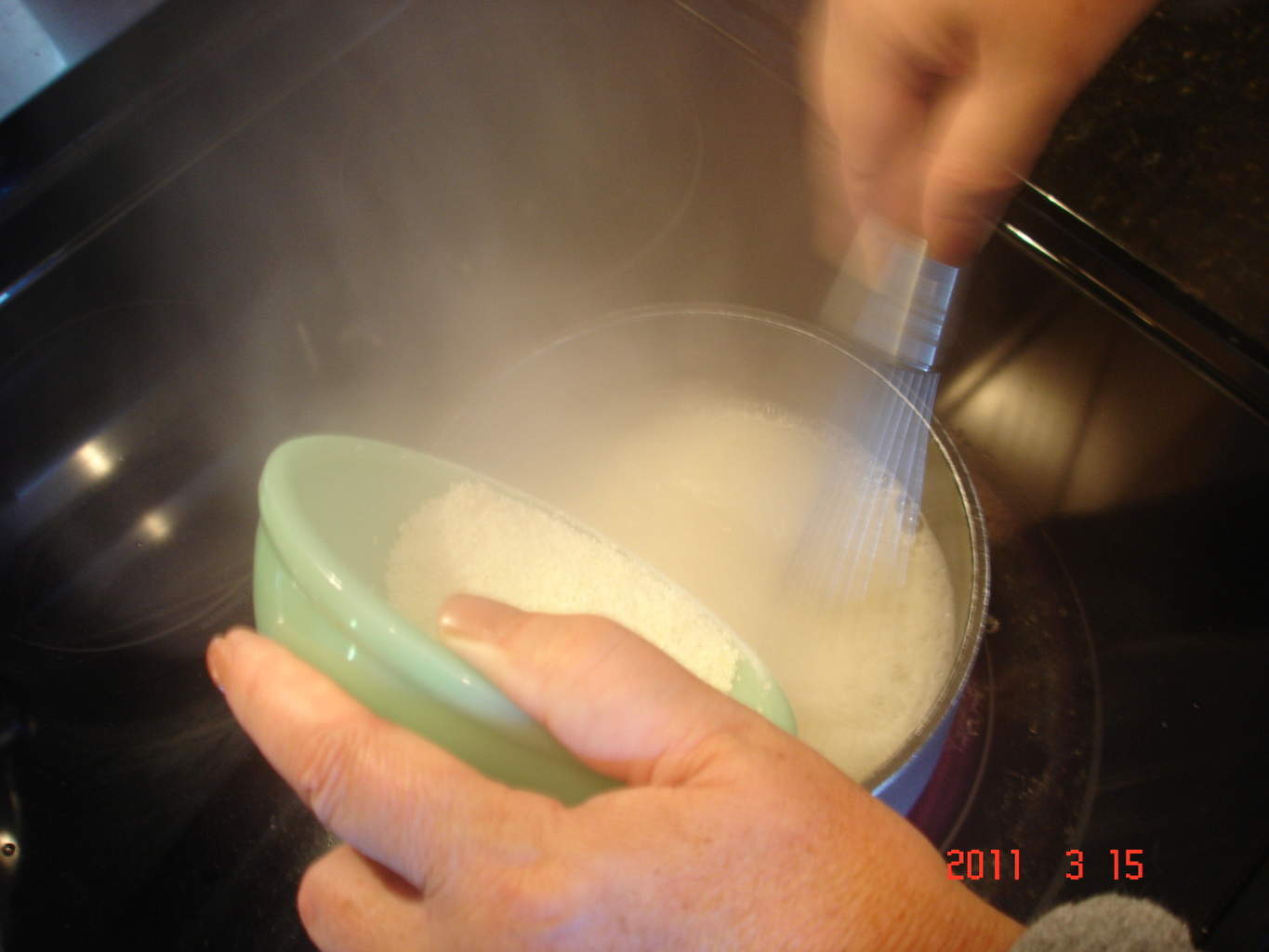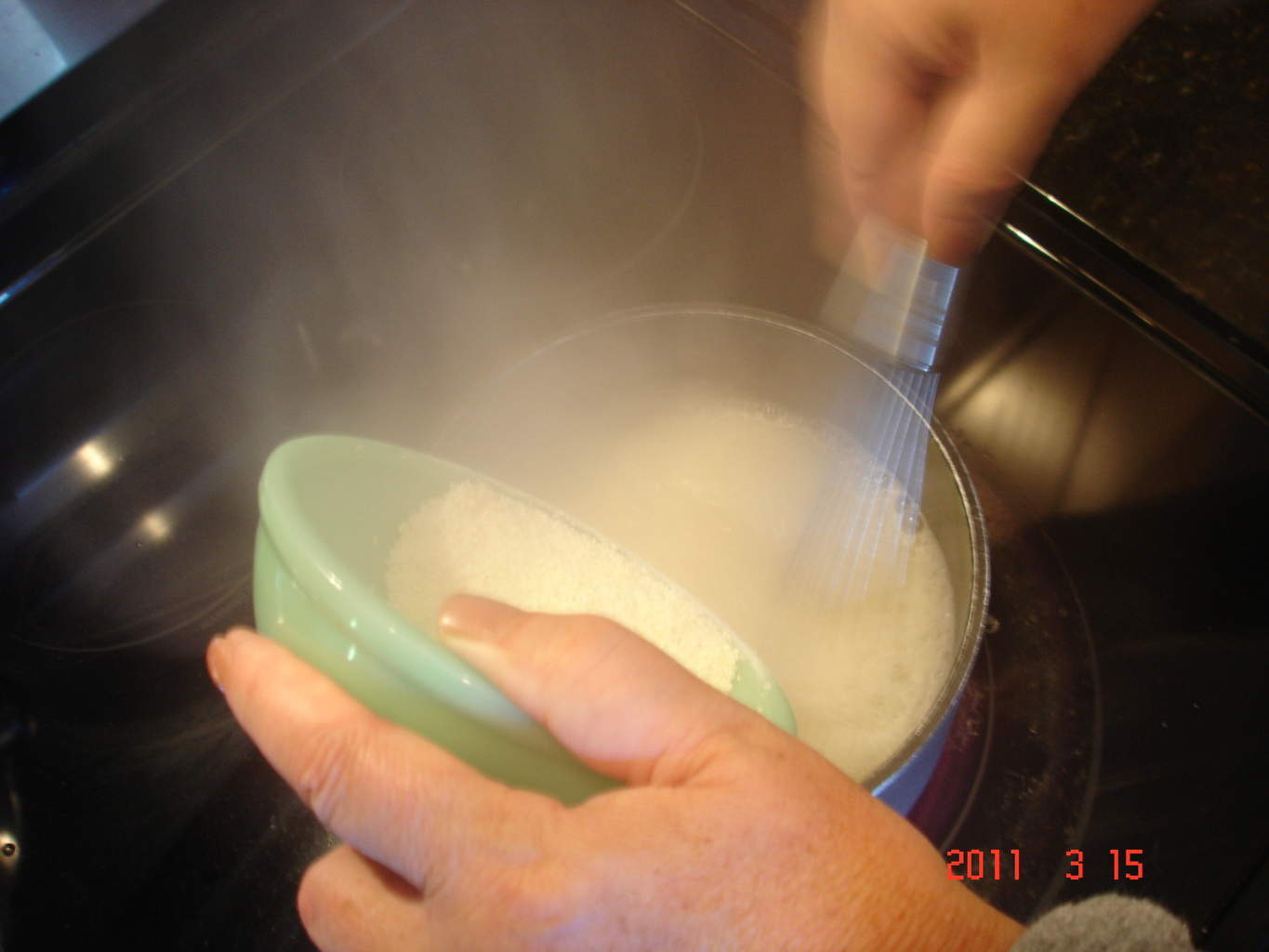 So sorry for the quality of this photo. This is a live action shot and the steam fogged up the camera lens.
The ratio of liquid to grits needs to be 4 to 1. I used four cups of water to one cup of grits. For a single serving, you would need 1 cup of water to 1/4 cups of grits. Slowly pour the grits into the rapidly boiling salted water. WHISK constantly.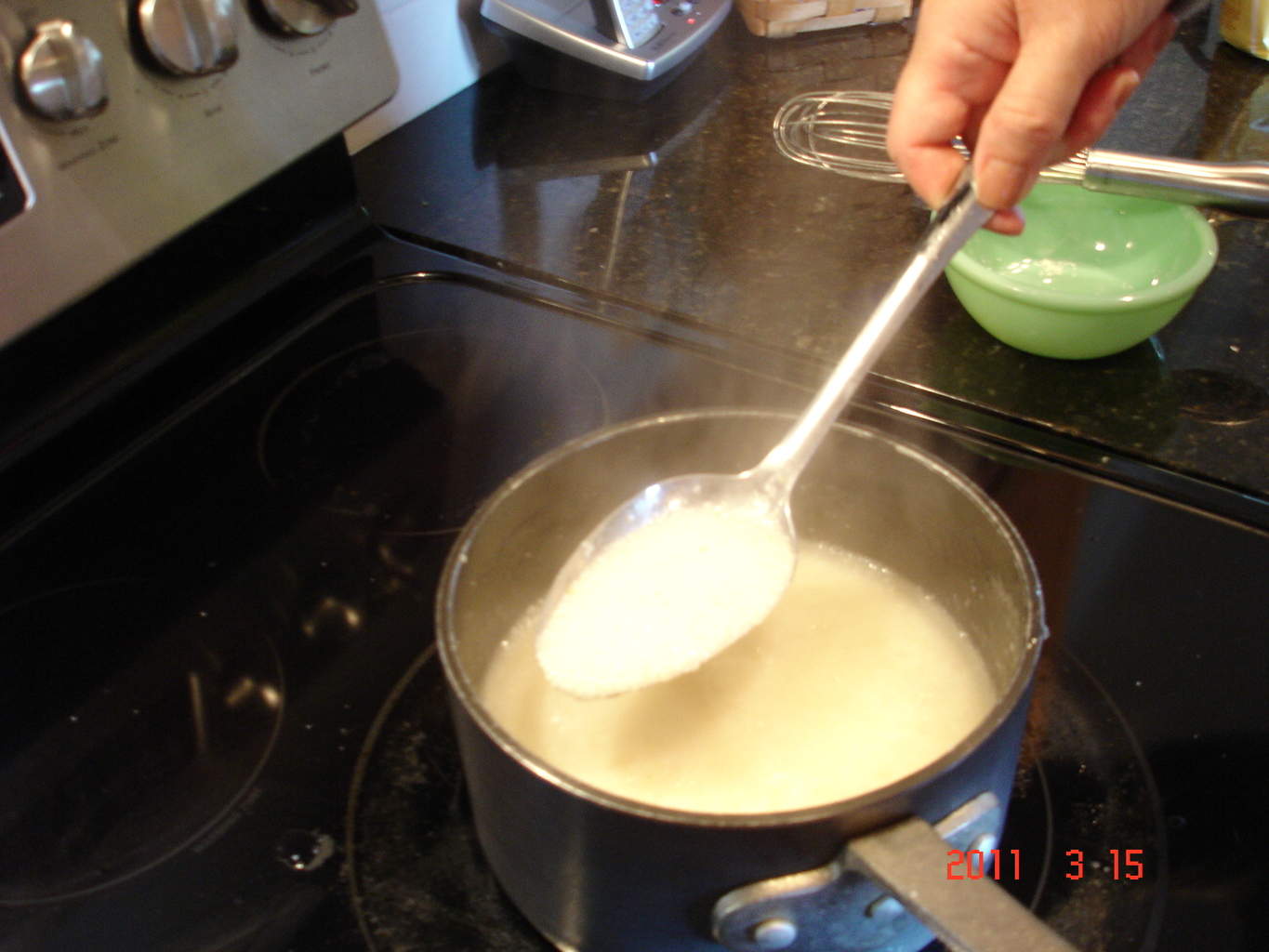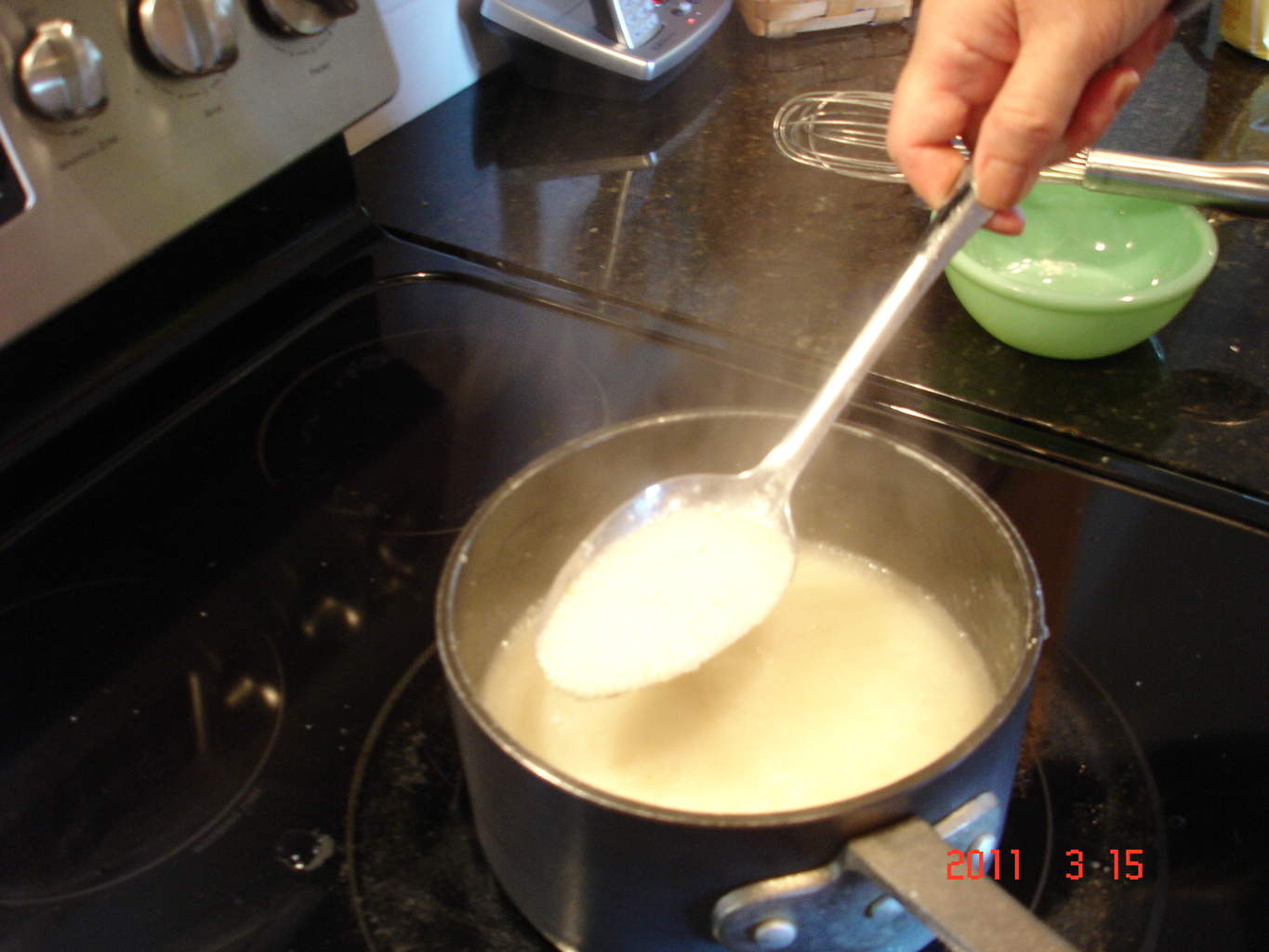 Keep whisking until they are just a little thinner than you want the final product to be. Then, cover and remove from heat. Let them sit for an additional four or five minutes. This allows them to finish the cooking process without running the risk of scorching them. I use quick cooking grits and the total cooking time is only 5 minutes. If you use regular grits, the cooking time is much longer.
Bowl of perfect, creamy, lumpless buttery grits.