Pulled pork and coleslaw go together like Forrest and Jenny, peas and carrots, burgers and fries. I have leftover Slow-cooker BBQ Pulled Pork , and sliders are all the rage now (which are nothing more than little sandwiches). Pulled Pork Sliders with coleslaw seems logical.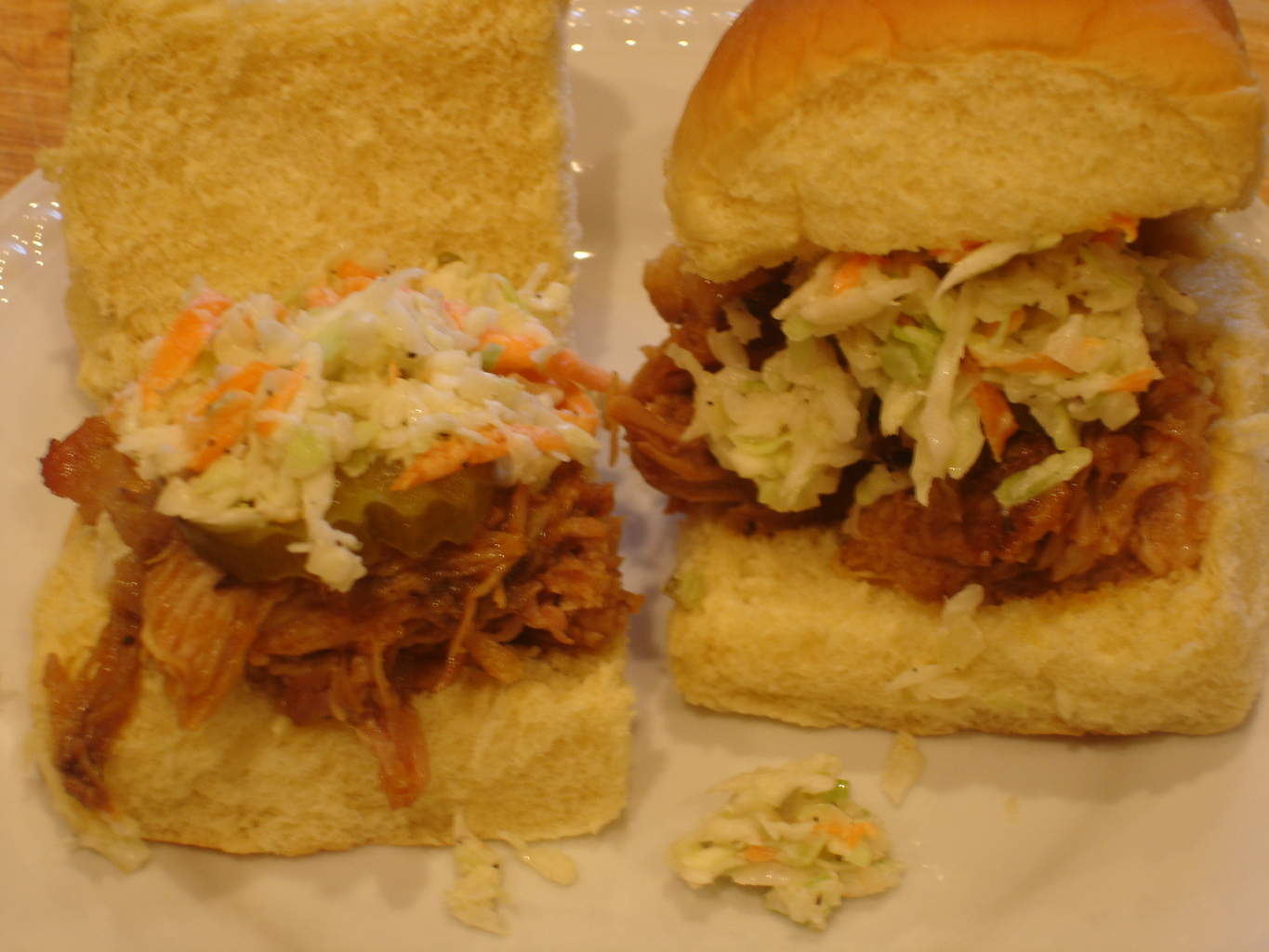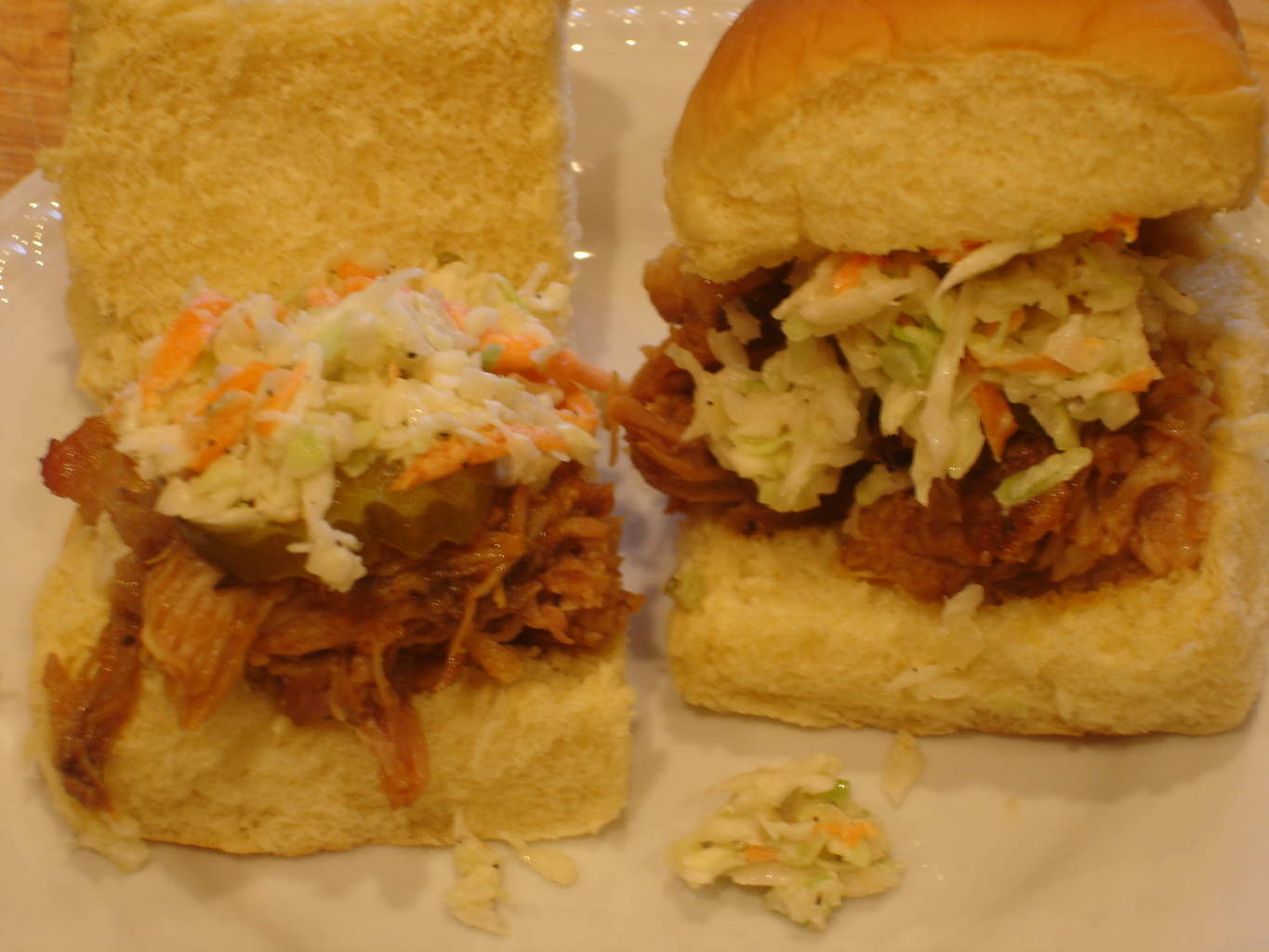 1 package small dinner rolls (I used Martin Potato Rolls)
Dill pickle slices
I prefer to mix the pulled pork and BBQ sauce together and heat. You can keep them separate if you wish.
Split the rolls. Add the BBQ saucy pork or the pork and BBQ sauce. You decide the structure of your sentence AND your slider. This shows BBQ saucy pork. If pork and BBQ sauce is more to your liking, add the pork and spoon some sauce on top.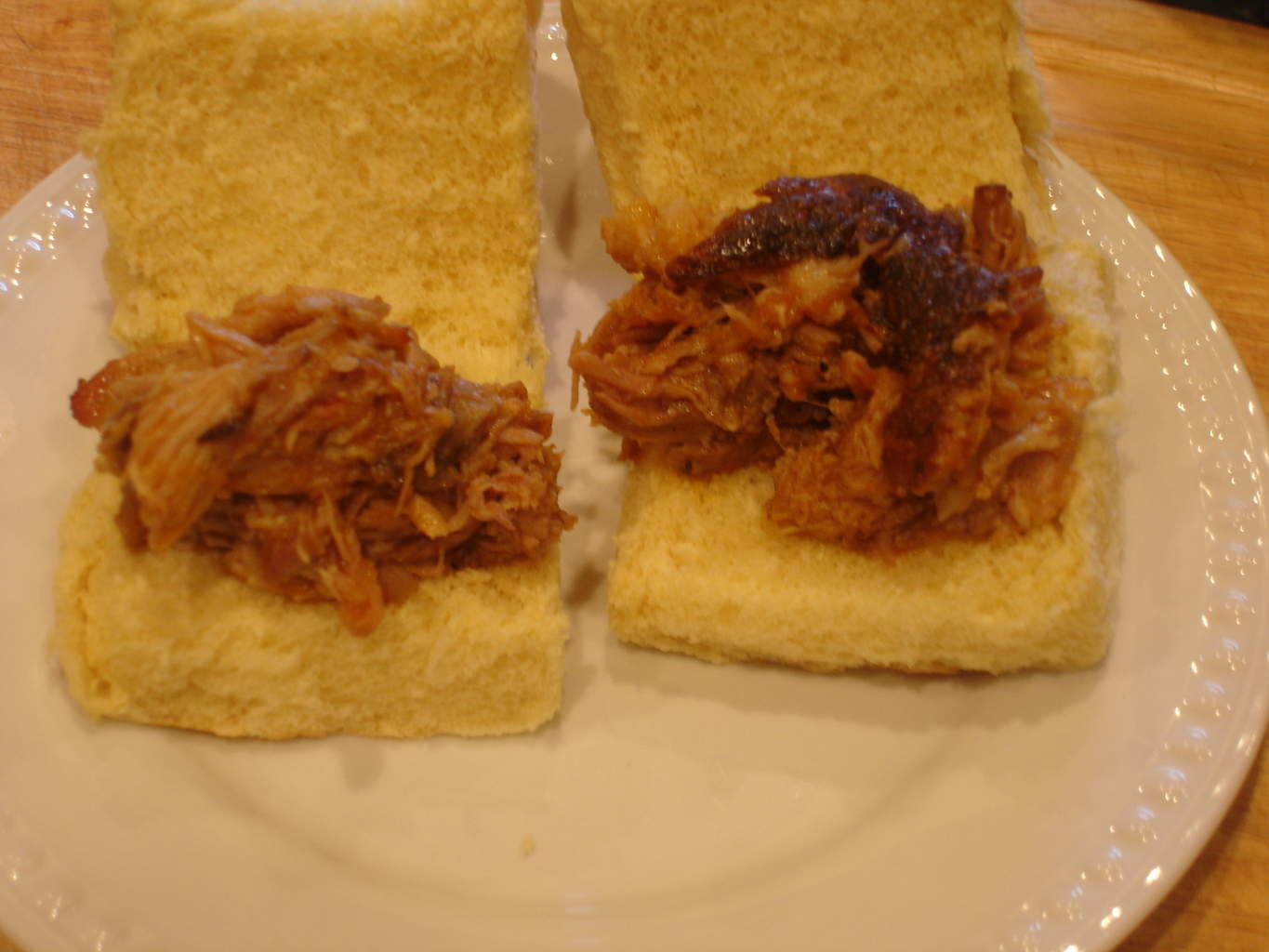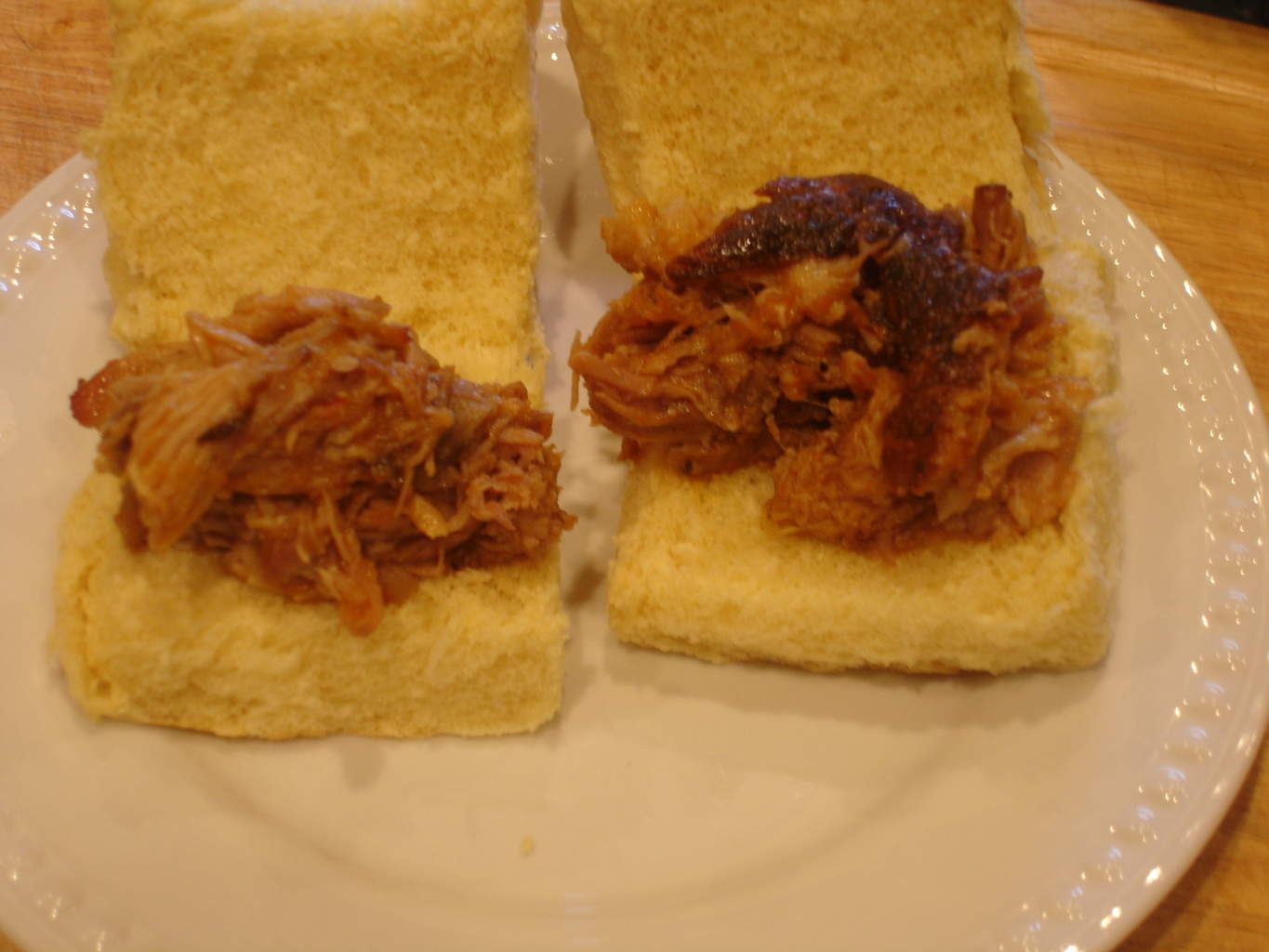 Dill pickle goes next.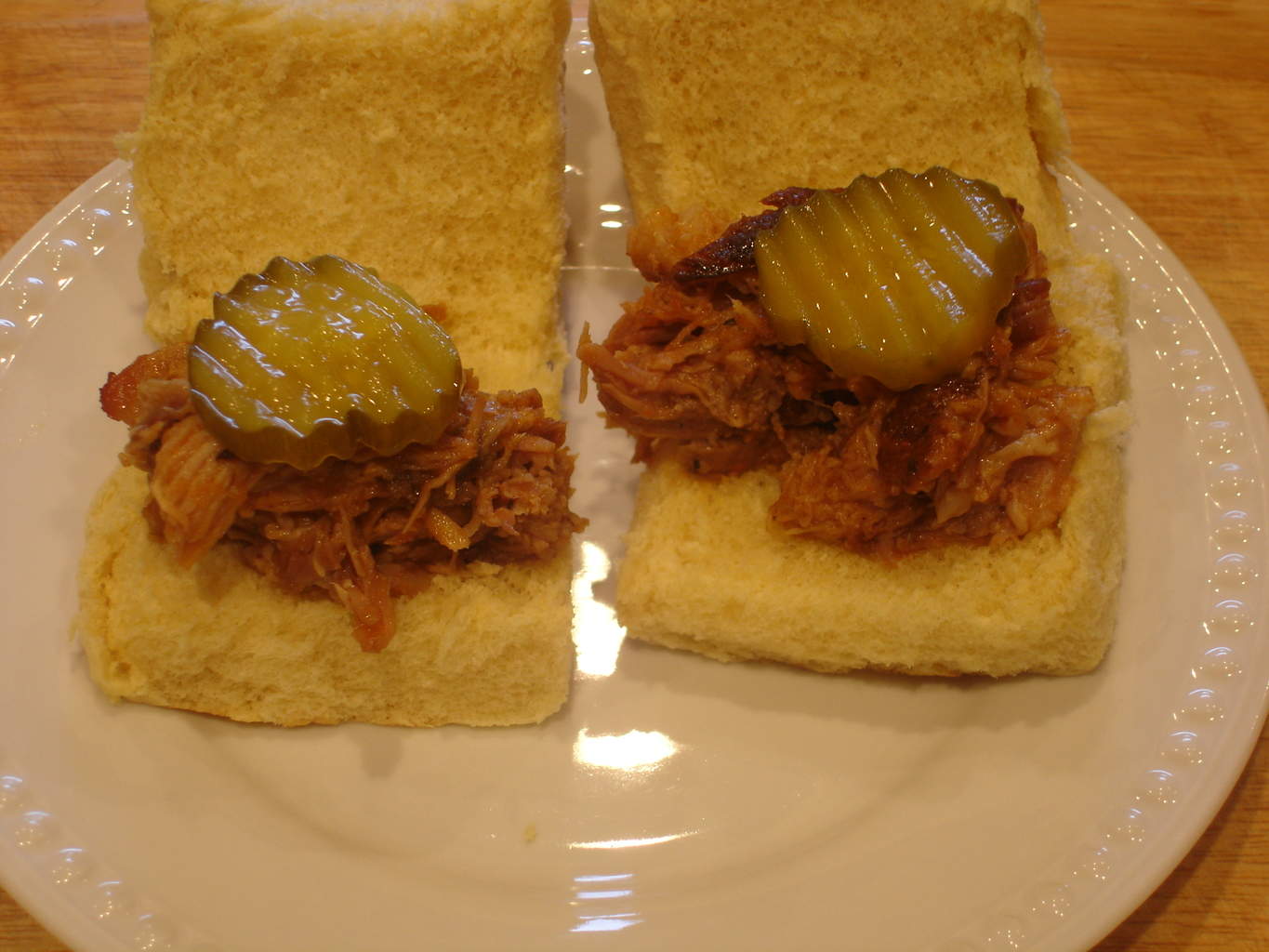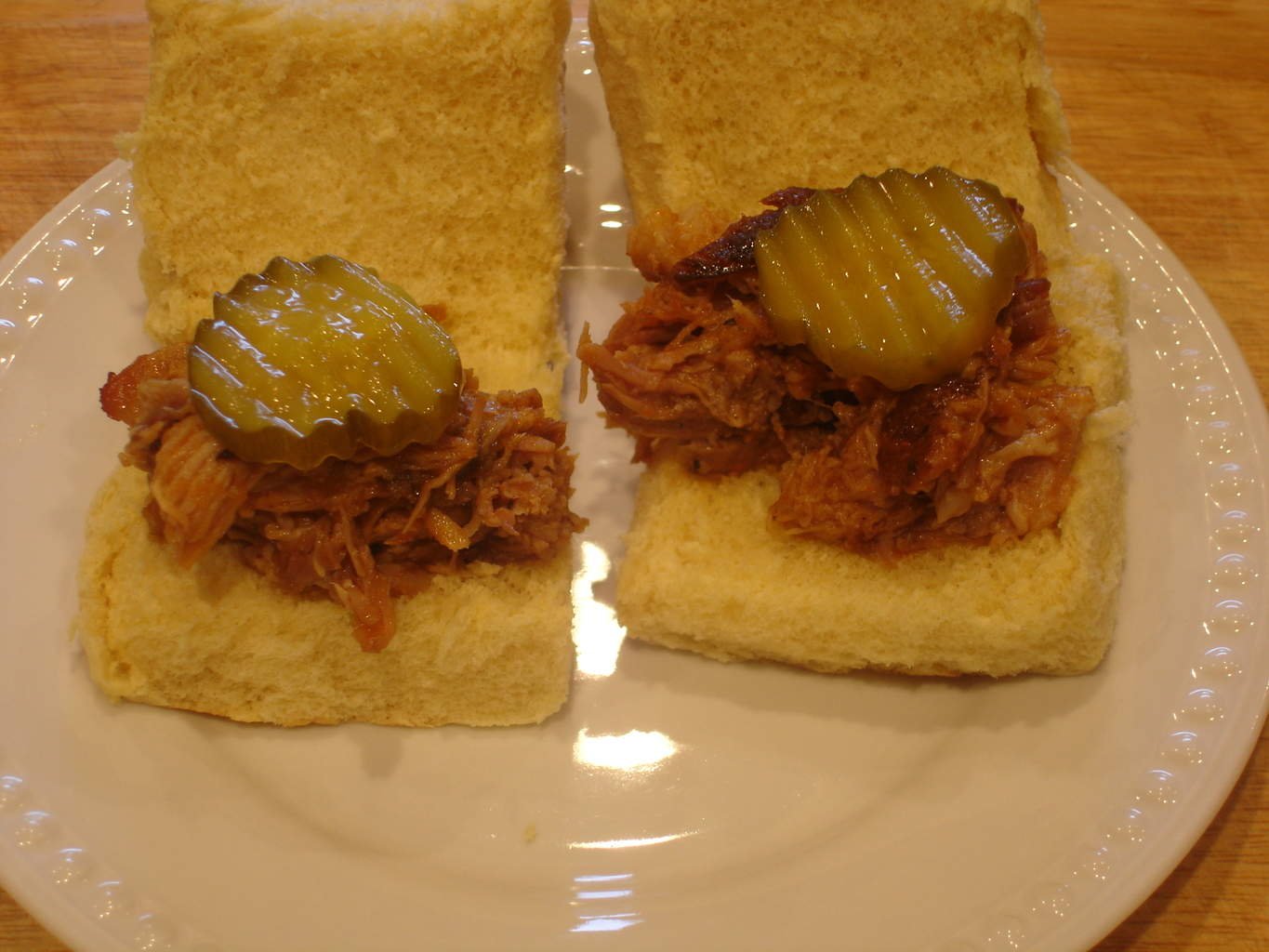 Top with coleslaw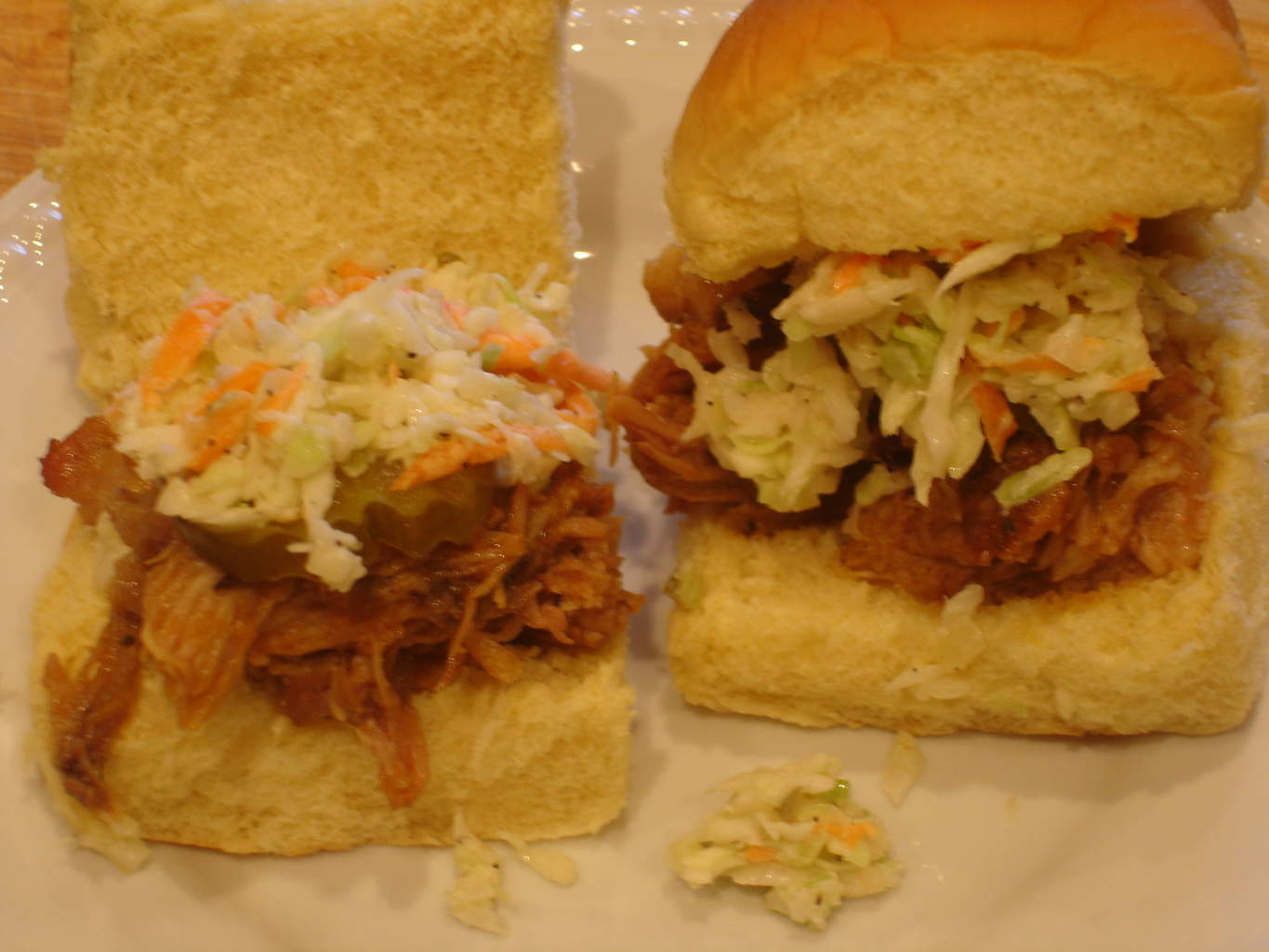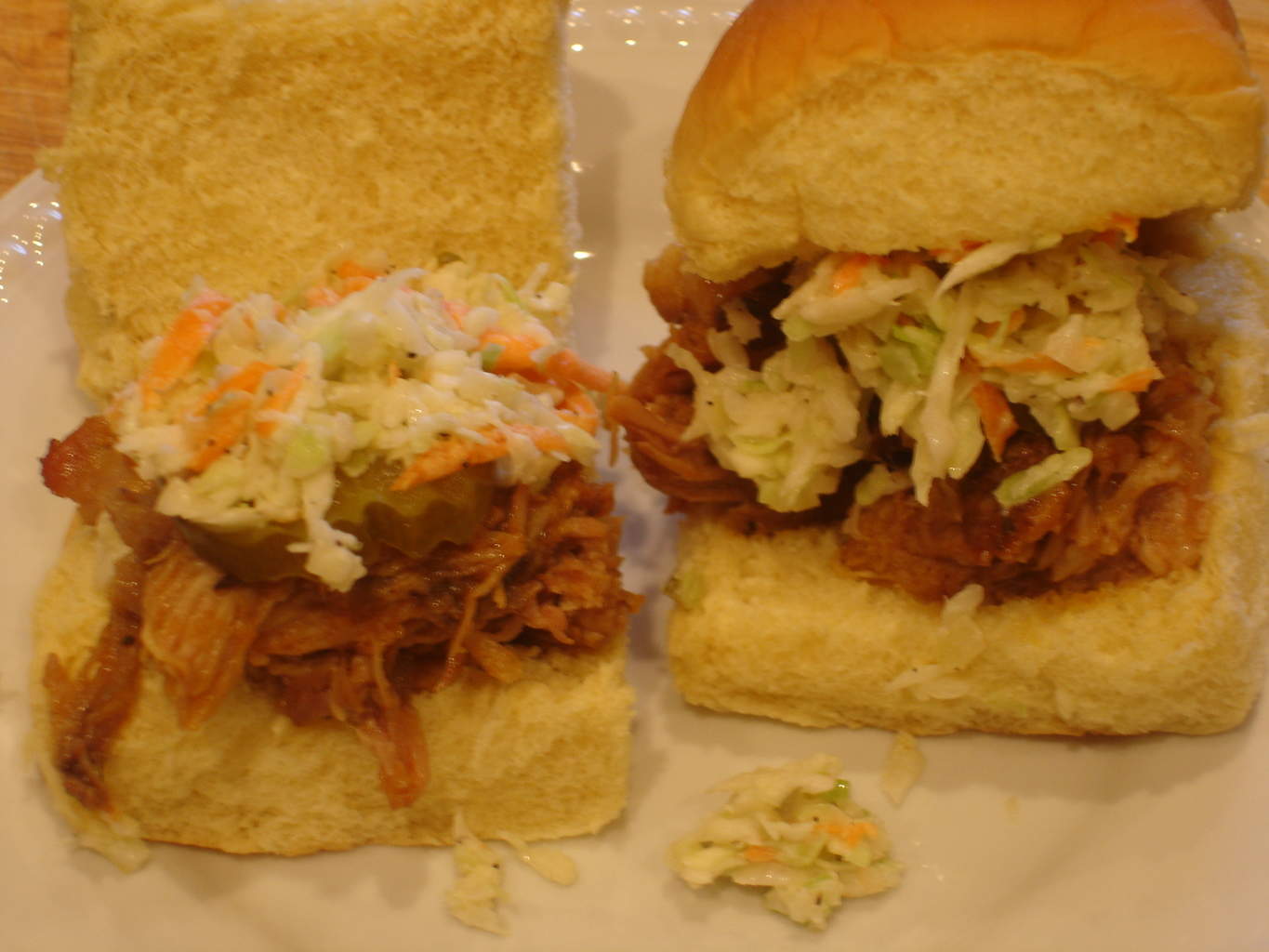 It's all over but the eatin'.