Coconut Cake with Sour Cream Filling
This is the most moist coconut cake you will ever put in your mouth. It needs to sit in the refrigerator for a couple of days before you cut it. I'm making it on Good Friday and it will be perfect for Easter Dinner. This cake has a filling only and no icing.
I used to make this cake for my father-in-law and he would hide it in the refrigerator so one but he could find it. He loved to take it in his lunch.
For cake:
You need three layers of a yellow cake. I don't have any problems using a boxed cake mix and I made a Betty Crocker Super Moist Butter Yellow for this recipe. Substitute buttermilk for the liquid to give the cake mix a homemade flavor. I wouldn't suggest Angel Food Cakes or any white cake. You need a more dense cake because this filling makes a good bit of syrup that will soak into the cake. White cakes or Angel Food would get too soggy. I prefer frozen coconut to bagged or can because it tastes fresher. If you can't find frozen coconut, or if prefer bagged or canned, you might want to adjust the sugar. The frozen coconut I use is unsweetened.
For filling:
3 (6 oz.) packages frozen grated coconut
2 cups granulated sugar
8 ounce container sour cream
See the syrup dripping down over the edges of the cake? That makes it super-duper moist.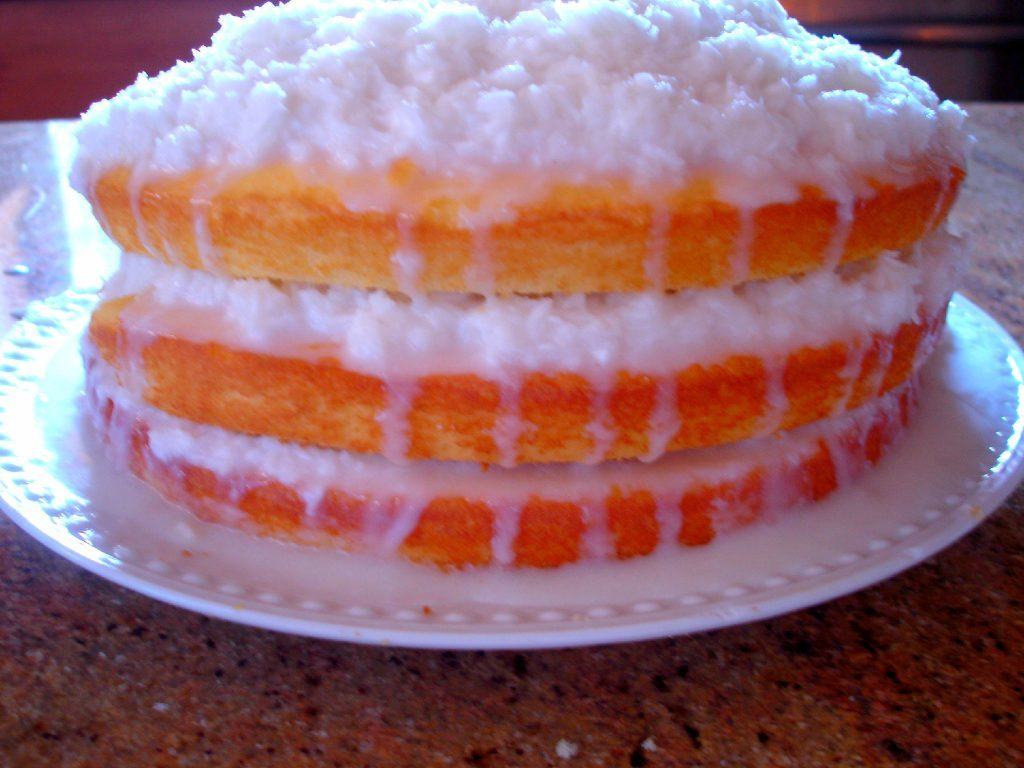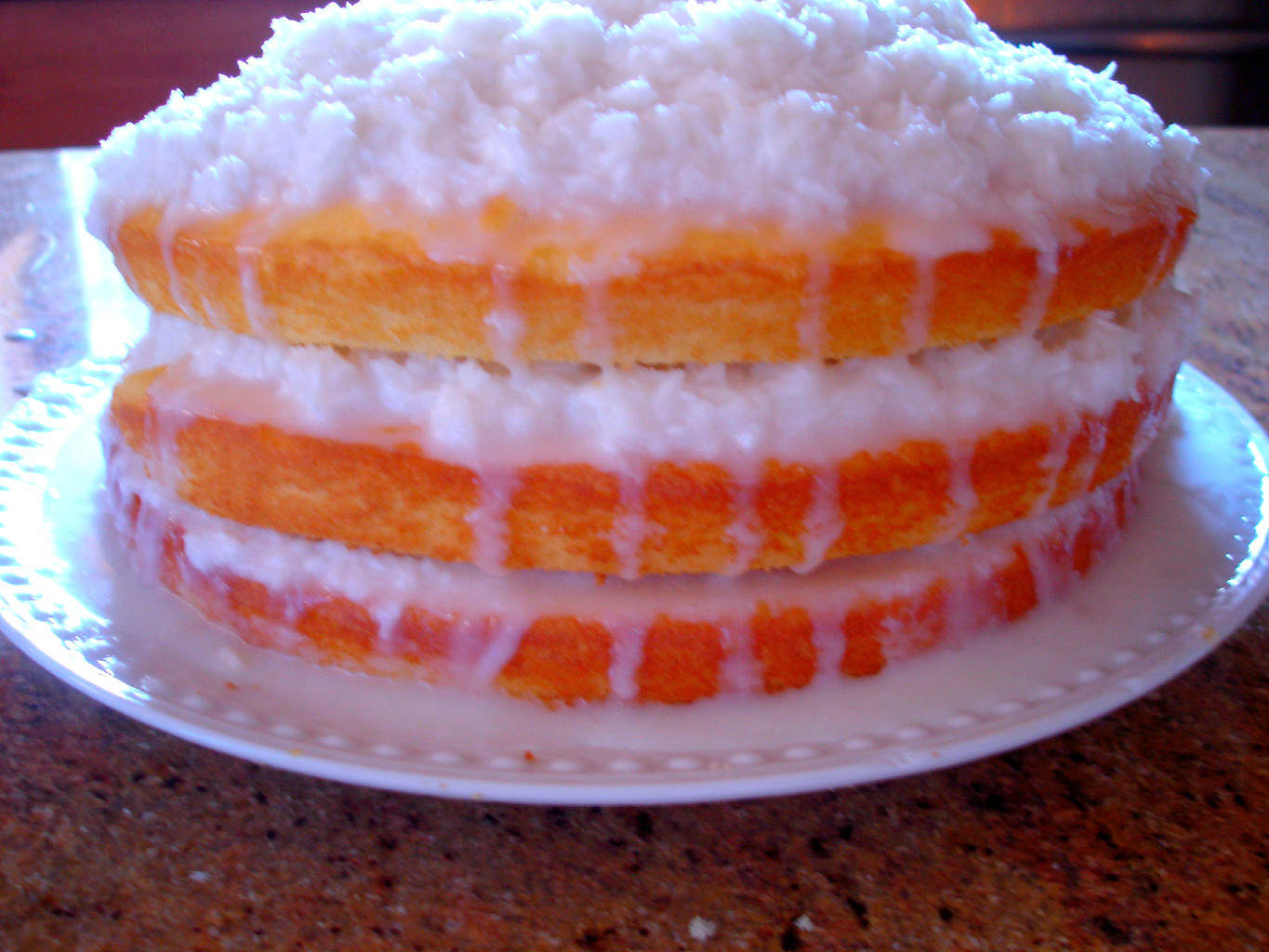 Mix up the filling before baking the cake to give the filling a chance to macerate and start making the syrup. Combine all ingredients and stir well. Break up all the chunks of coconut.
Cool the layers of cake completely.
Put one-third of the filling on each layer.
Some of the syrup will puddle in the cake dish. I spoon it back on the top of the cake. Wrap the cake in plastic wrap securely and store in the refrigerator until ready for use.