During Mother's Day Dinner, my daughter, Marcia, remarked how much she liked the English peas her Dad cooked that day even though she's never liked English peas. I reminded her that she was very fond of Creamed Potatoes and English Peas I cooked for Easter Dinner.
She said, "Maybe that's it! I'm eating peas along with roasted potatoes. Maybe it's the potato and pea combination!"
I think you're on to something, Big Sister. Potatoes and peas go together like Forrest and Jenny.
My family has a long history of serving Le Sueur English peas. They're very tender and sweet. Most holidays would find a bowl on the table. I continue to serve them today. School cafeterias almost ruined me on English peas. Despite the fact that most of their food was delicious and home-cooked quality, they missed on peas. They missed badly on peas. What they served us resembled the fruit of Chinaberry trees more than peas. They were large and always cold. Sometimes they were cooked to death and mushy, other times they were hard. Even as a child, I was a good vegetable eater but I couldn't stomach those peas.
Leftover mashed potatoes were turned into fritters at my grandmother's house. She'd add egg, onion, milk and flour and fry them until the outsides were crispy yet the inside remained creamy.
So, with inspiration from daughter and her new-found love of English peas and potatoes, I turned leftover mashed potatoes and English peas into fritters. Well, that happened in my mind, The actual work didn't place until a few days later.
The final result was as expected. Potatoes and peas are good together in any form. Fritters are no exception. Fritters are not frivolous.
Y'all come see us!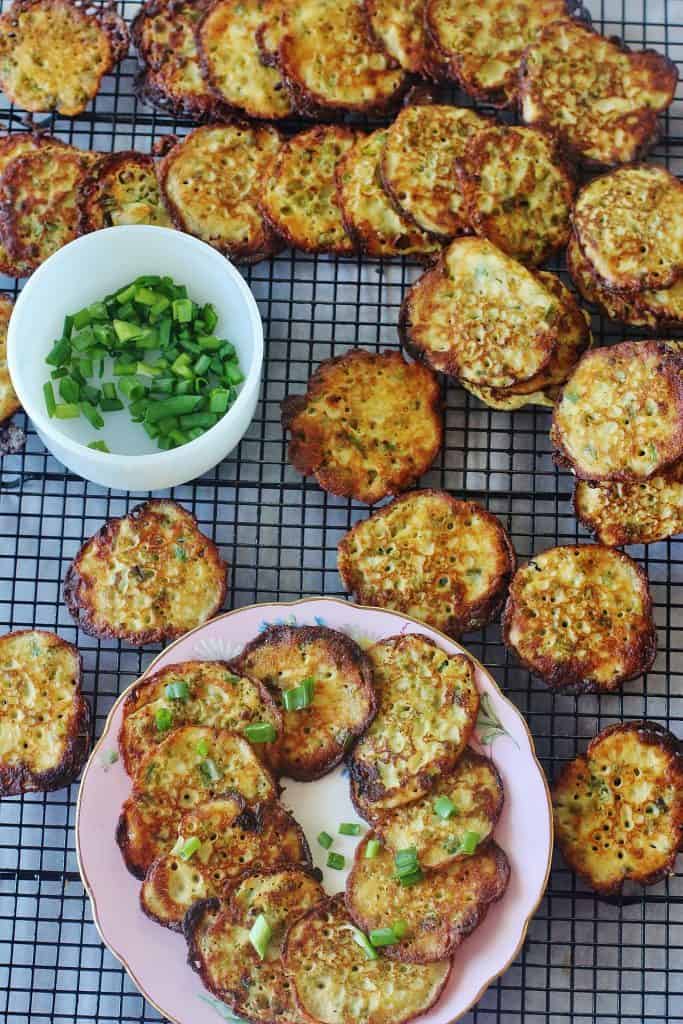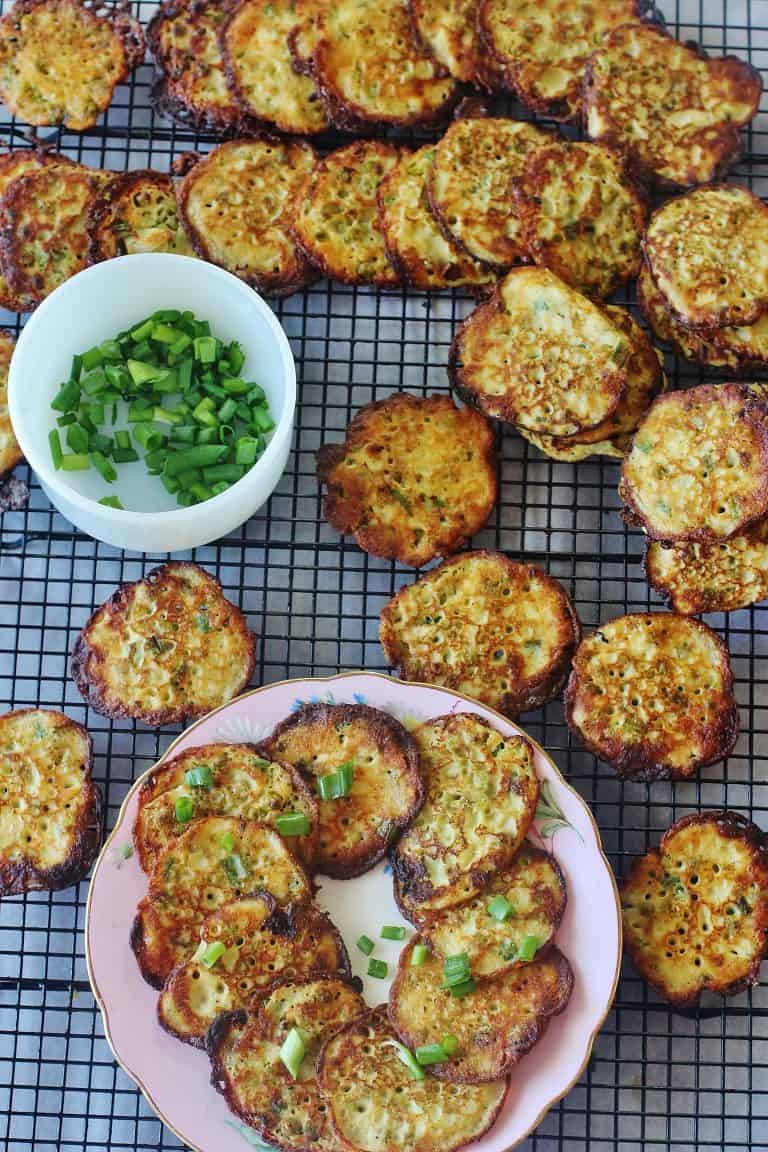 Potato and Pea Fritters
yield: approximately 35 (3 inch) fritters
I made the batter a little on the soupy side to have the fritters thin and crispy on the edges and soft in the center when cooked. For thicker fritters, add a little more flour. The full recipe makes a boatload. I developed it using a full can of English peas but you can easily half the recipe.
2 cups leftover mashed potatoes
1/2 cup half and half (or milk)
2 eggs, slightly beaten
1/2 cup all-purpose flour
1 scant tablespoon seasoned salt
15 ounces English peas, drained
2 to 3 green onions, whites and most of the green chopped
Add mashed potatoes, half and half and eggs to a large bowl. Stir or whisk until smooth.
Stir in flour and seasoned salt until all the lumps of flour are gone.
Add peas and stir.
Add 1/2 inch of cooking oil to a large cast iron skillet over medium heat. When the oil is heated, drop a scant tablespoon of batter into the hot oil. Don't crowd. I cooked four at the time in my 9 inch skillet. Fry on one side until the edges brown, about 2 minutes. Flip and repeat on the other side. Remove to a wire rack to drain. Sprinkle with kosher salt while still hot. Serve warm


Potato and Pea Fritters
Ingredients
Potato and Pea Fritters

yield: approximately 35

3 inch fritters

I made the batter a little on the soupy side to have the fritters thin and crispy on the edges and soft in the center when cooked. For thicker fritters

add a little more flour. The full recipe makes a boatload. I developed it using a full can of English peas but you can easily half the recipe.

2

cups

leftover mashed potatoes

1/2

cup

half and half

or milk

2

eggs

slightly beaten

1/2

cup

all-purpose flour

1

scant tablespoon seasoned salt

15

ounces

English peas

drained

2 to 3

green onions

whites and most of the green chopped
Instructions
Add mashed potatoes, half and half and eggs to a large bowl. Stir or whisk until smooth.

Stir in flour and seasoned salt until all the lumps of flour are gone.

Add peas and stir.

Add 1/2 inch of cooking oil to a large cast iron skillet over medium heat. When the oil is heated, drop a scant tablespoon of batter into the hot oil. Don't crowd. I cooked four at the time in my 9 inch skillet. Fry on one side until the edges brown, about 2 minutes. Flip and repeat on the other side. Remove to a wire rack to drain. Sprinkle with kosher salt while still hot. Serve warm