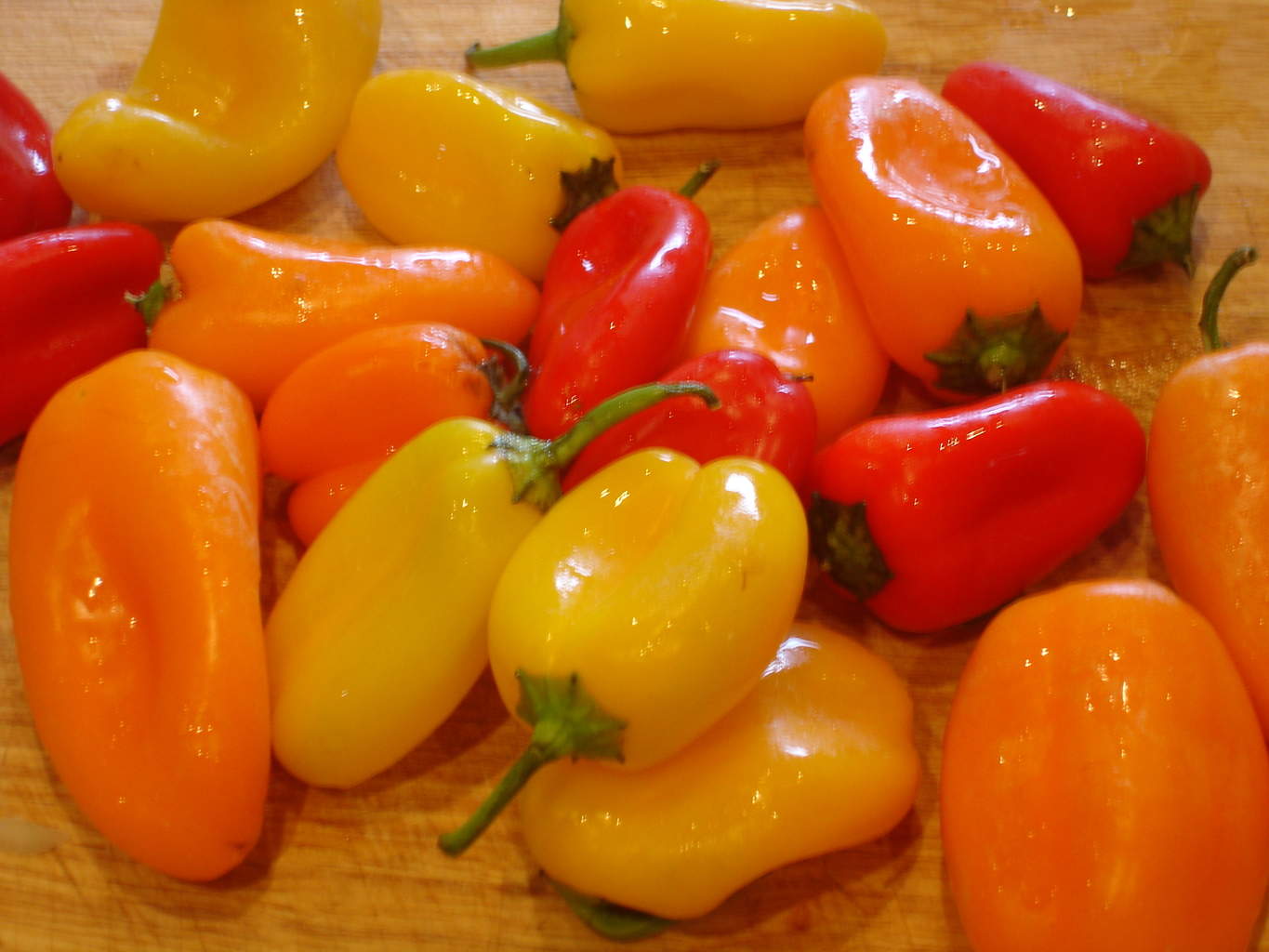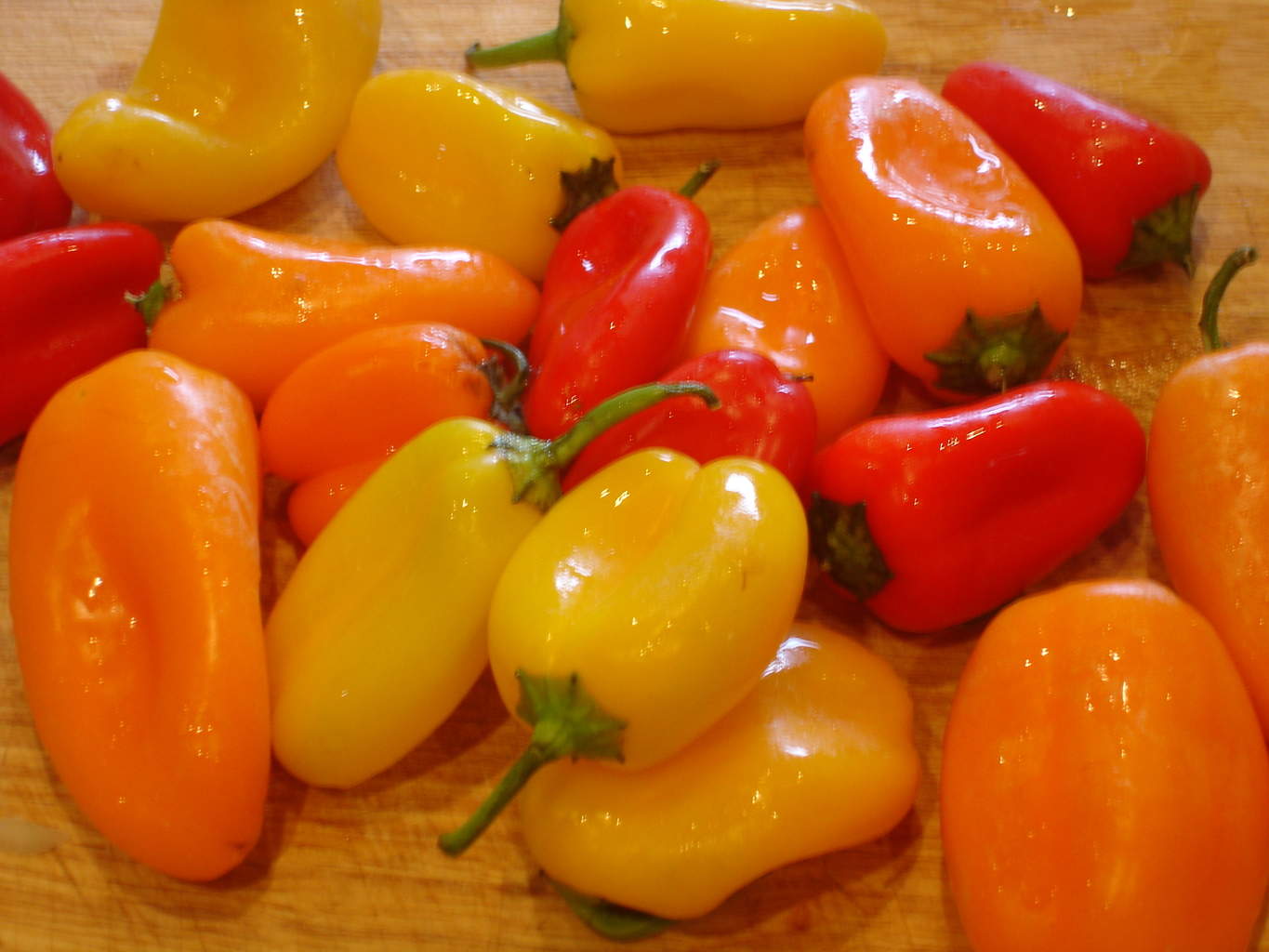 I've become addicted to Pero Family Farms Mini Sweet Peppers. They're a FL family farm operation based in Delray Beach, FL. Our grocery store sells 2 pound bags of the peppers. They are so sweet and delicious and full of color; red, orange and yellow. This is one of my healthy addictions. I keep a bag of these peppers in my fridge . In addition to a cooking and salad ingredient, they're make great snacks. I decided to use these in Pepper Steak instead of the traditional green bell peppers.
1 pound round steak, cut into 1 inch wide strips
olive oil
Seasoned flour (some for dredging and some for gravy makin')
1 large onion, thinly sliced
3 cups beef stock
4 tablespoons soy sauce
The equivalent of two large bell peppers, sliced
Slice up the round steak.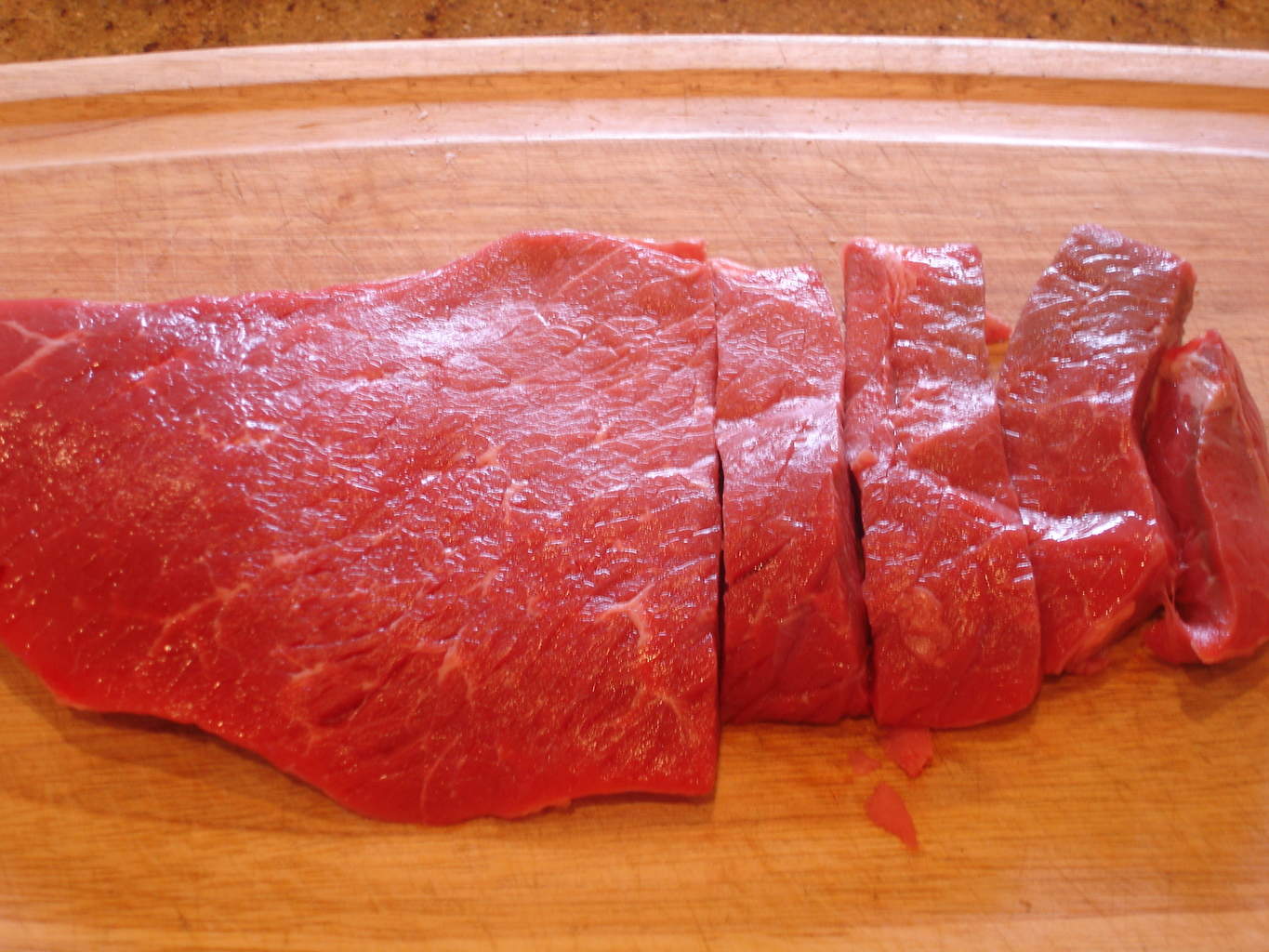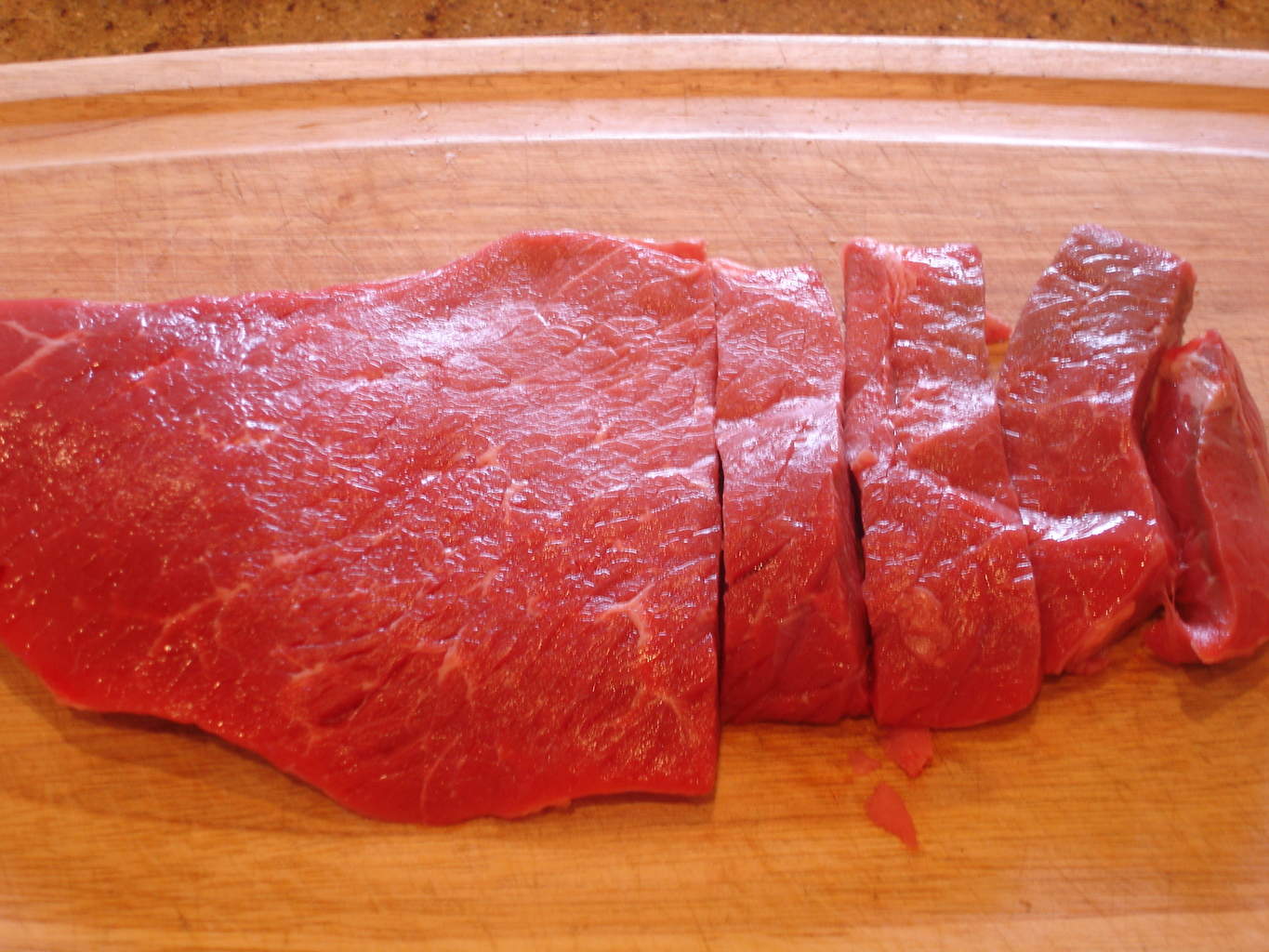 Season flour with what ever spices you like. I used Season-all Seasoned salt. Dredge the steak strips in the flour that you got seasoned up real nice.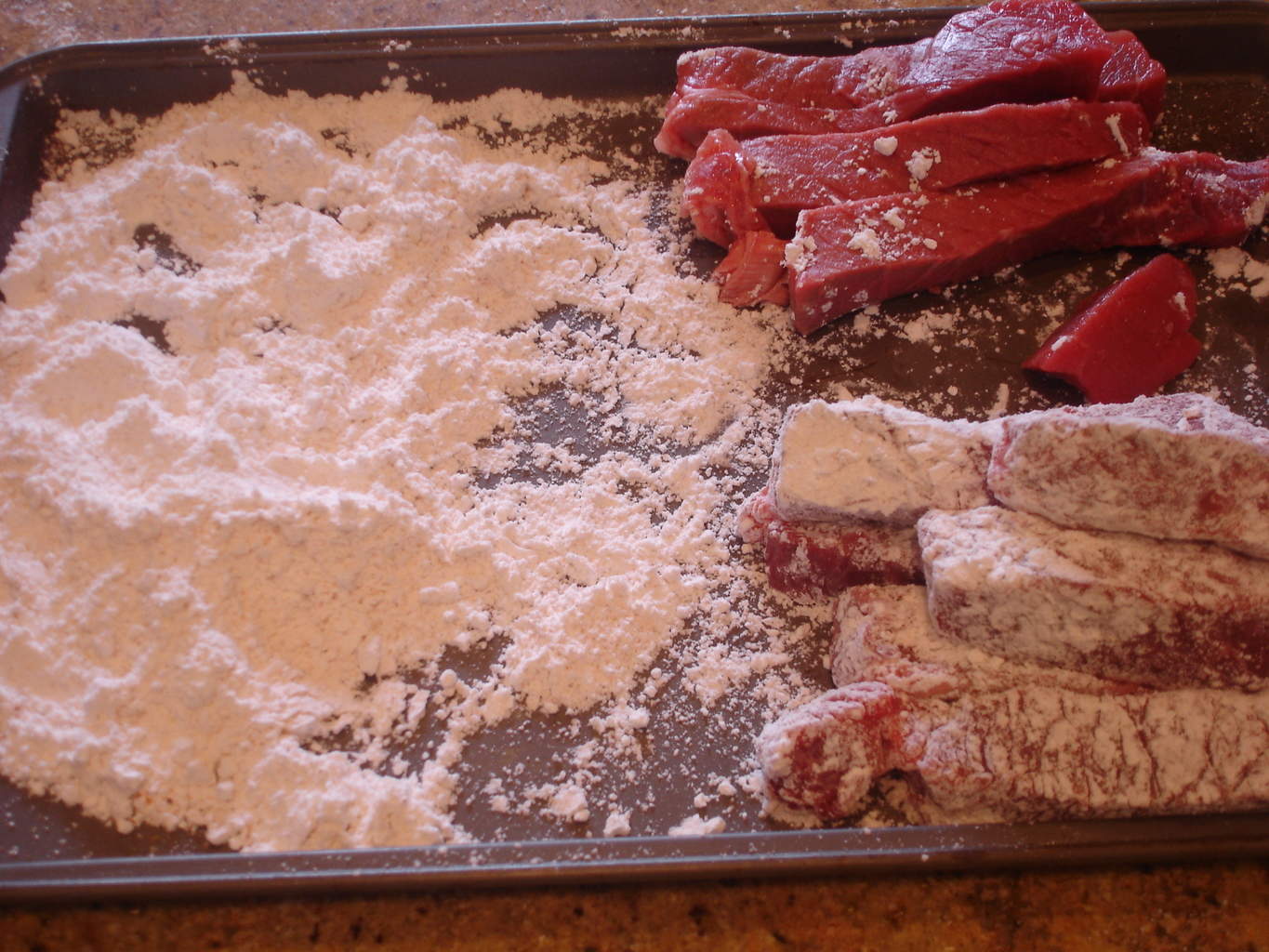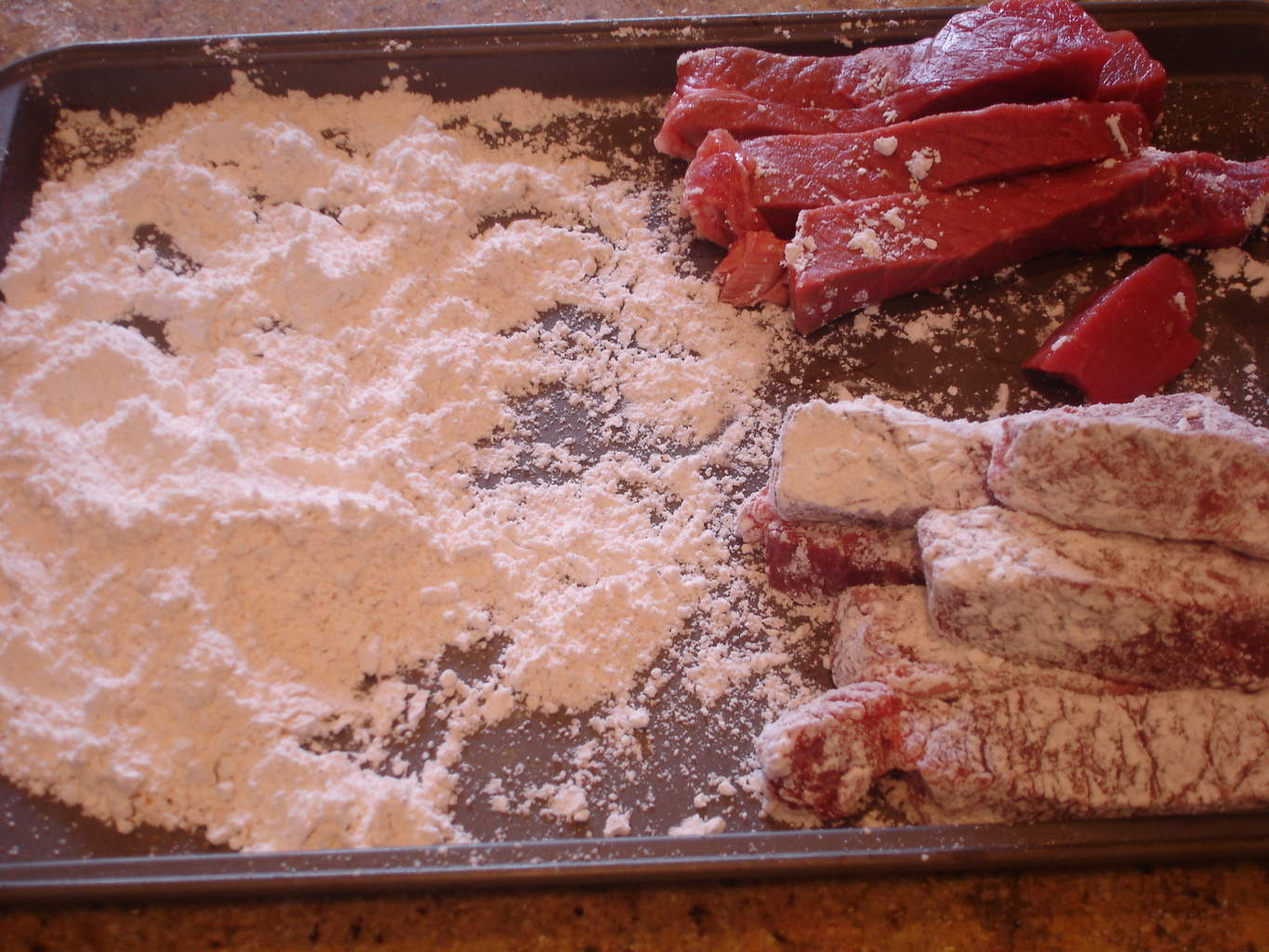 Heat up a cast iron or heavy skillet. Cover the bottom with olive oil. Brown the steak strips on all sides. Don't crowd the pan. Unless you have a Paul Bunyan size skillet, you may need to do it in two batches. Remove the steak when browned and set aside.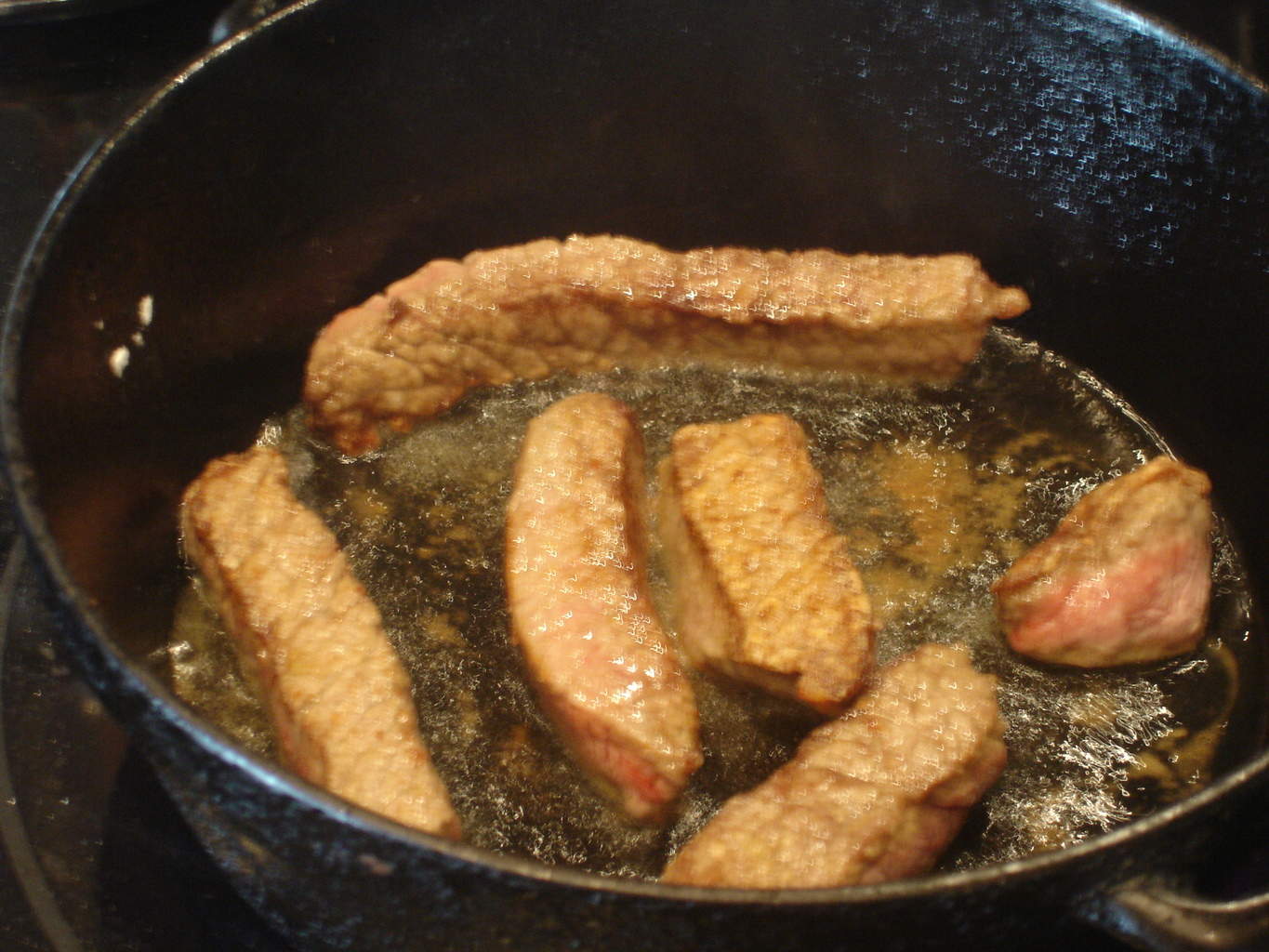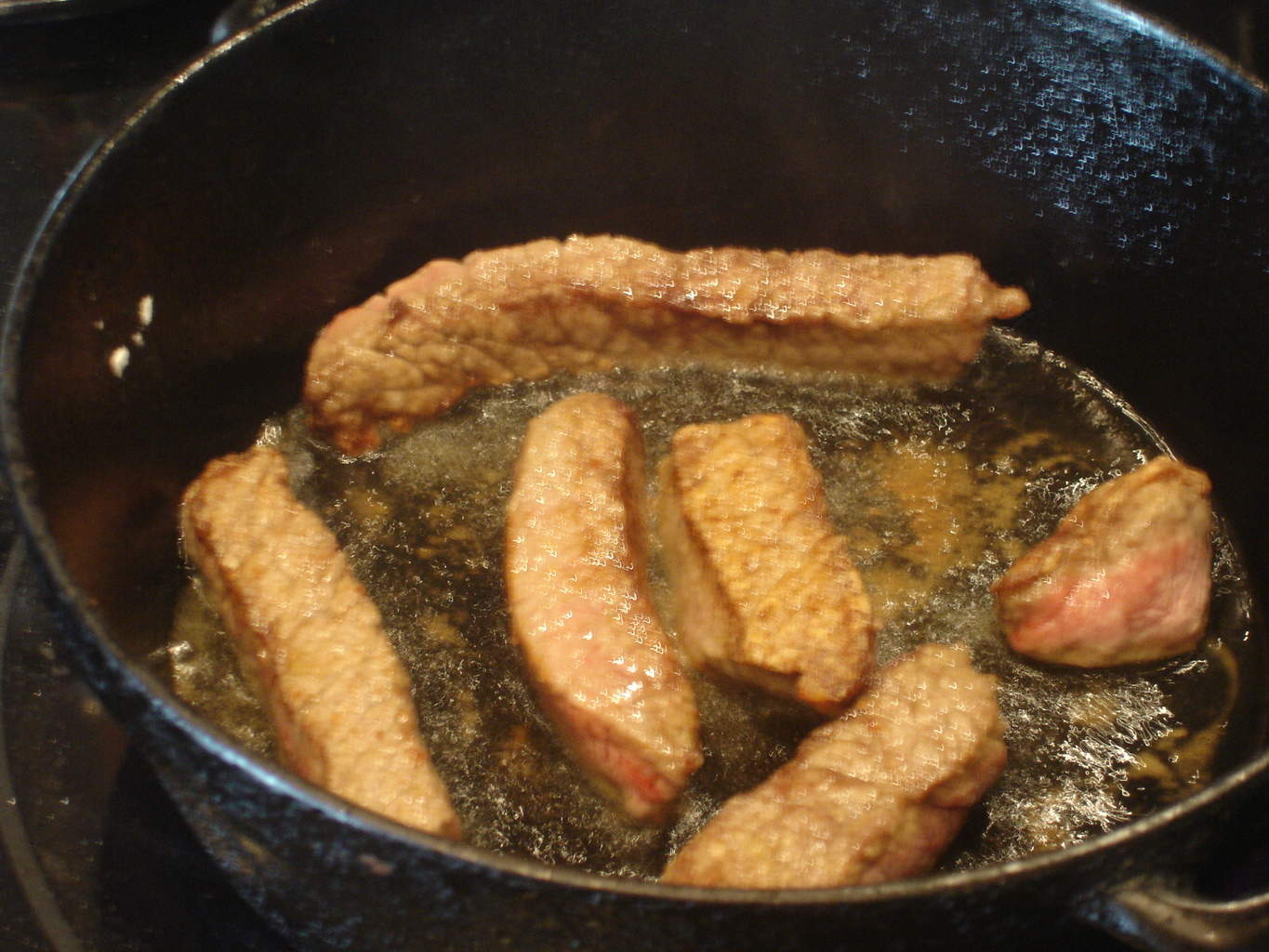 Add the sliced onions to the pan. Cook, stirring occasionally, until the onion starts to get a little soft. Add some of the seasoned flour to the pan….probably about 1/4 of a cup. If there's not oil left in the pan, add a little. Stir the flour and mix well with the onions and the oil.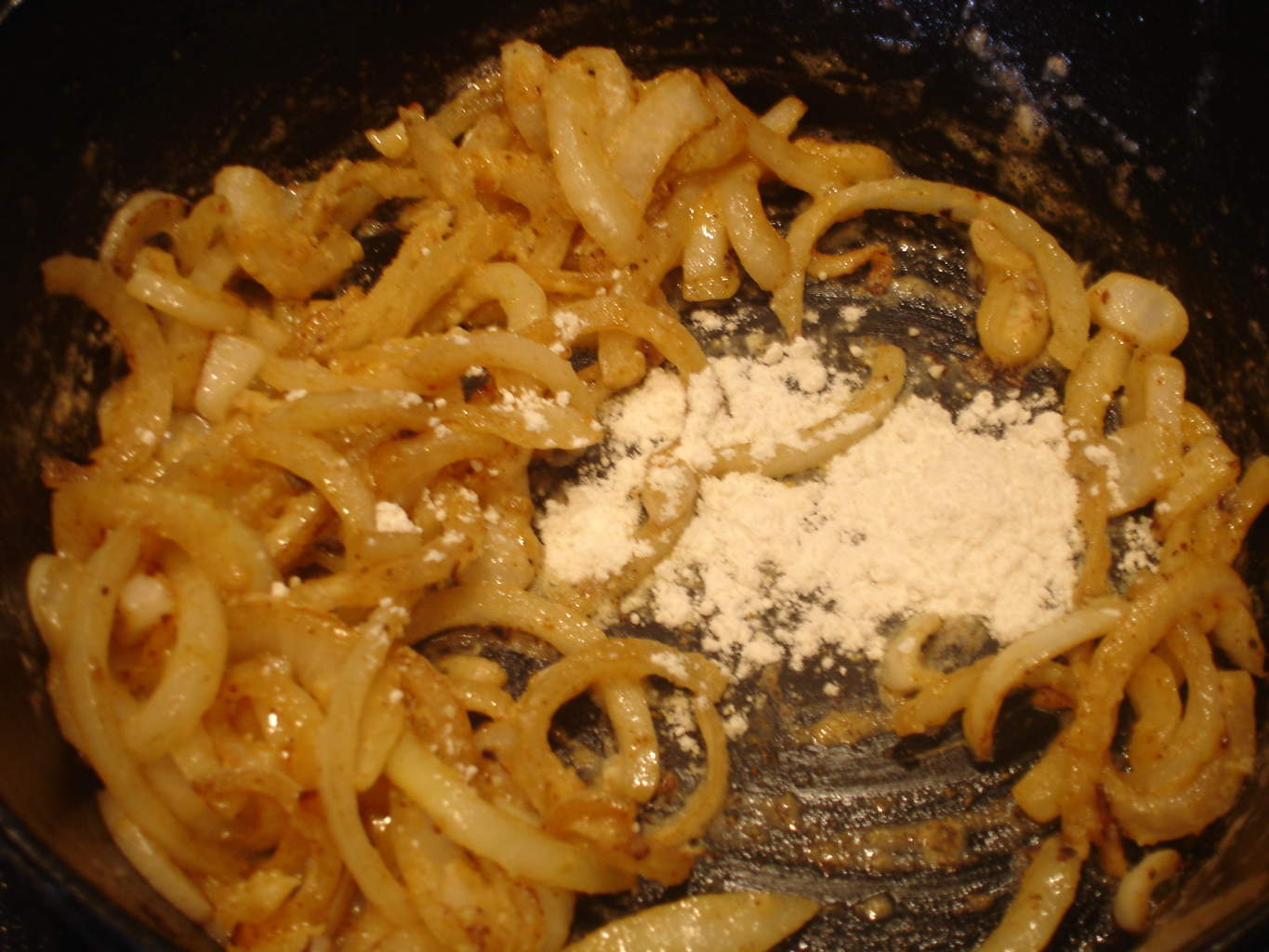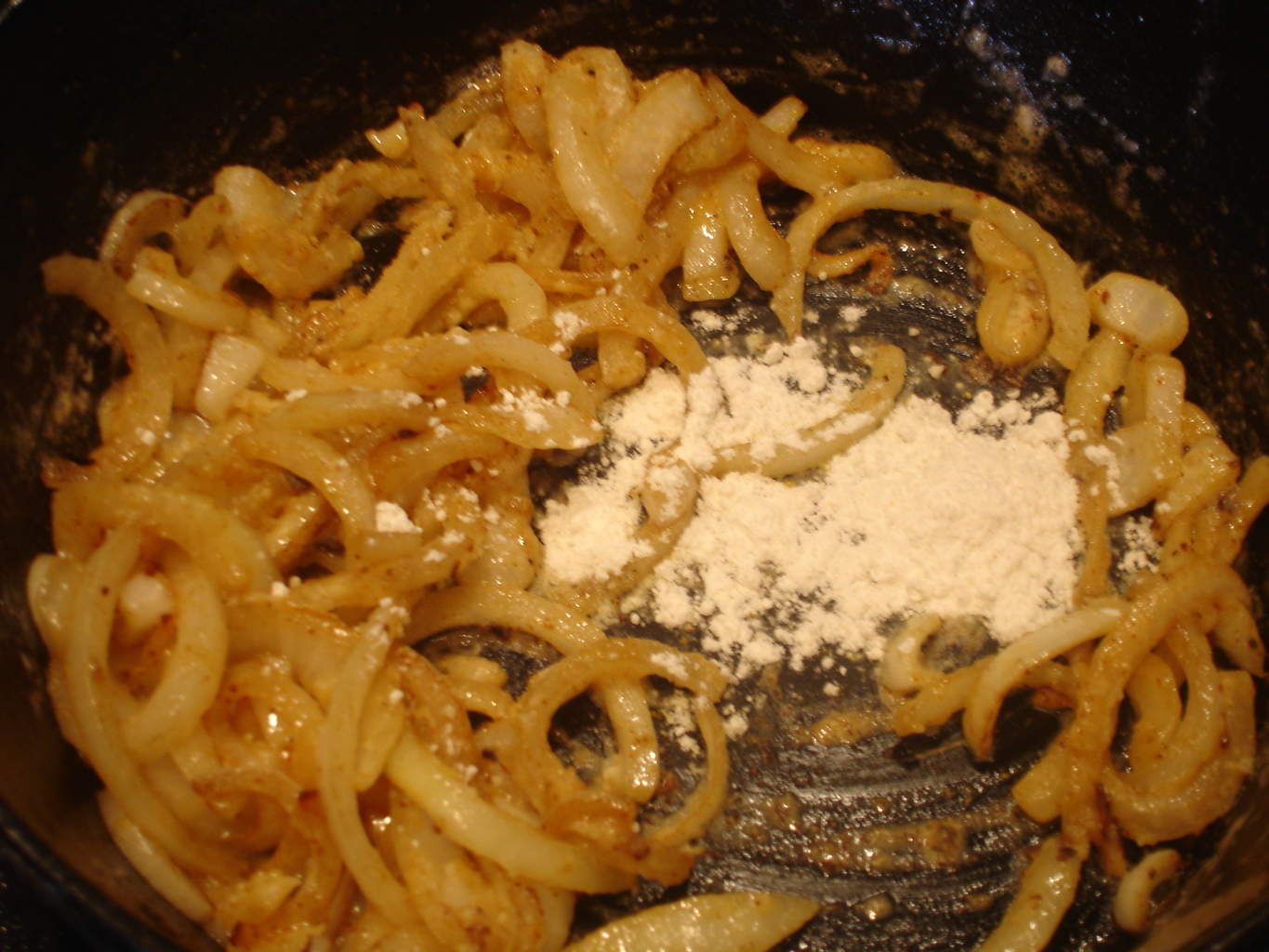 After the flour is mixed well, continue stirring for a few minutes more to give the flour a chance to lose its raw taste. This also gives you a chance to make sure you've gotten all the goody from the bottom of the pan loosened up. If you don't know what I mean by "the goody", just ask! Don't be shy. Slowly start adding the stock stirring constantly. Anything less than constant stirring will give you lumpy gravy. Now, wouldn't that be a dog-gone shame? After all the stock is added, keep stirring until the gravy starts to thicken. Add the soy sauce, tablespoon by tablespoon tasting after each addition. I used low sodium, you might be using something different. Too much soy sauce and your gravy will be too salty. Another dog-gone shame! After you're satisfied with the flavor of the gravy, add the steak back to the pan. Cover and simmer for 1 to 1 1/2 hours or until the steak is tender.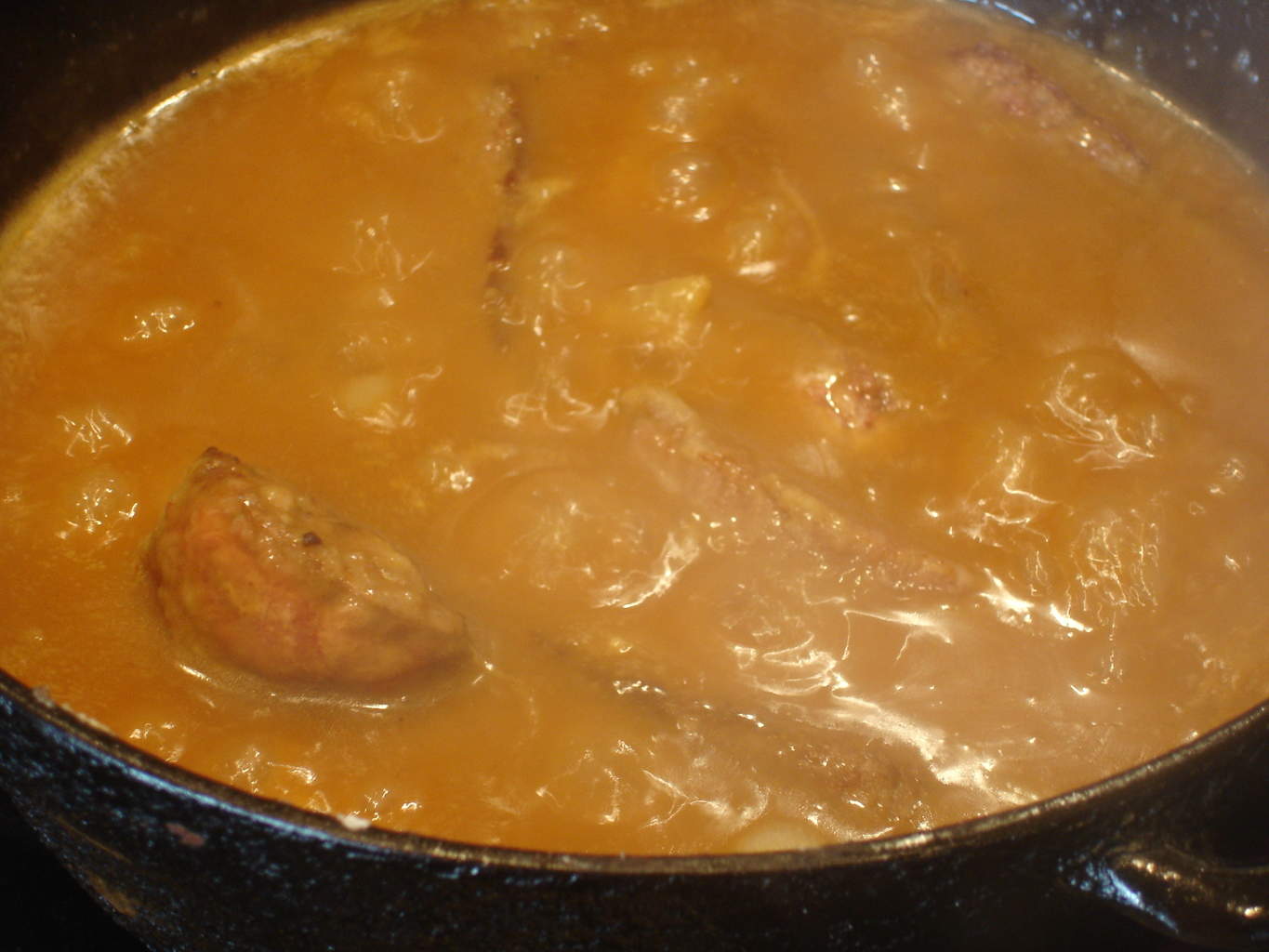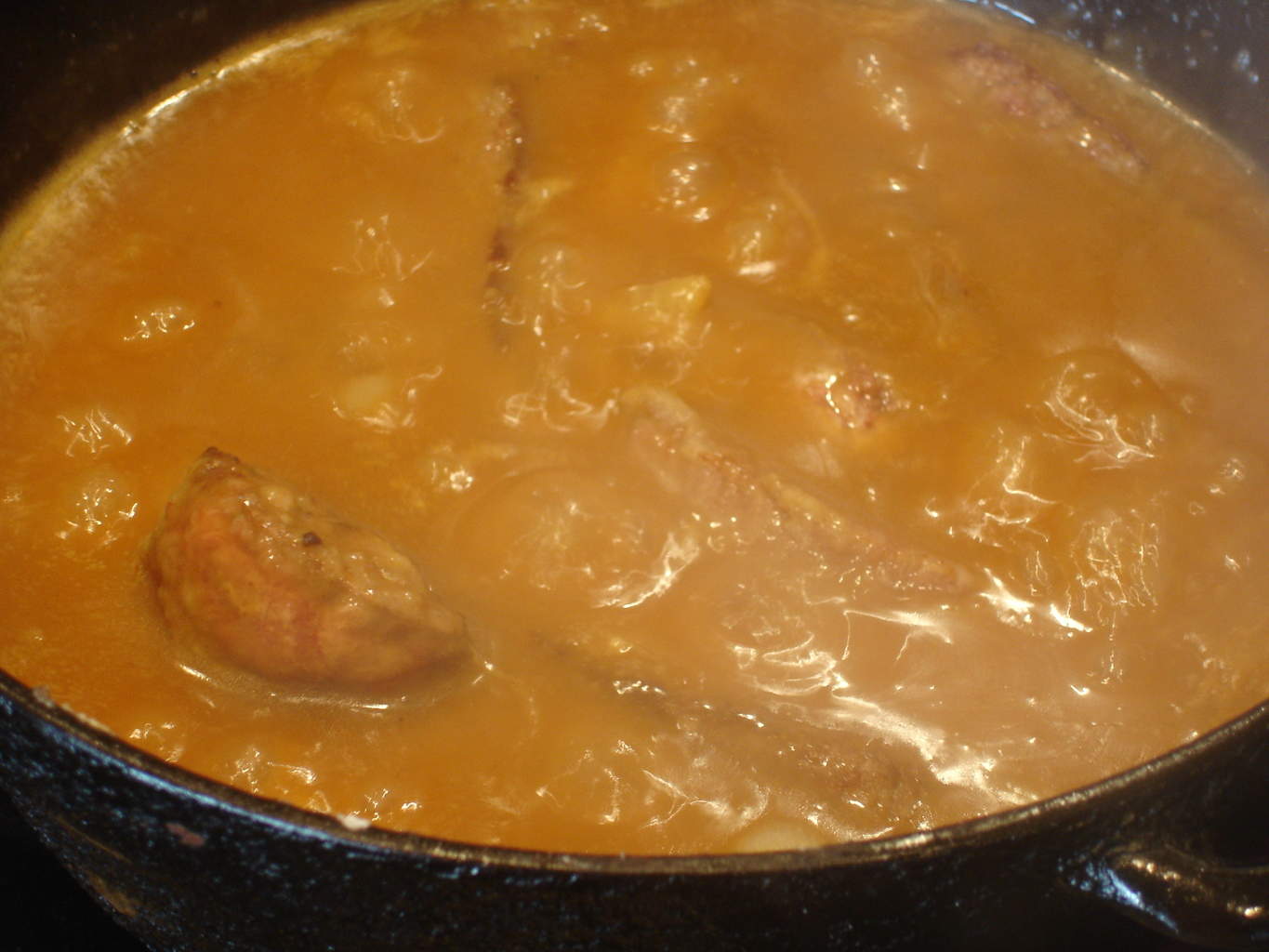 Meanwhile, get your peppers ready. Wash, trim and slice lengthwise.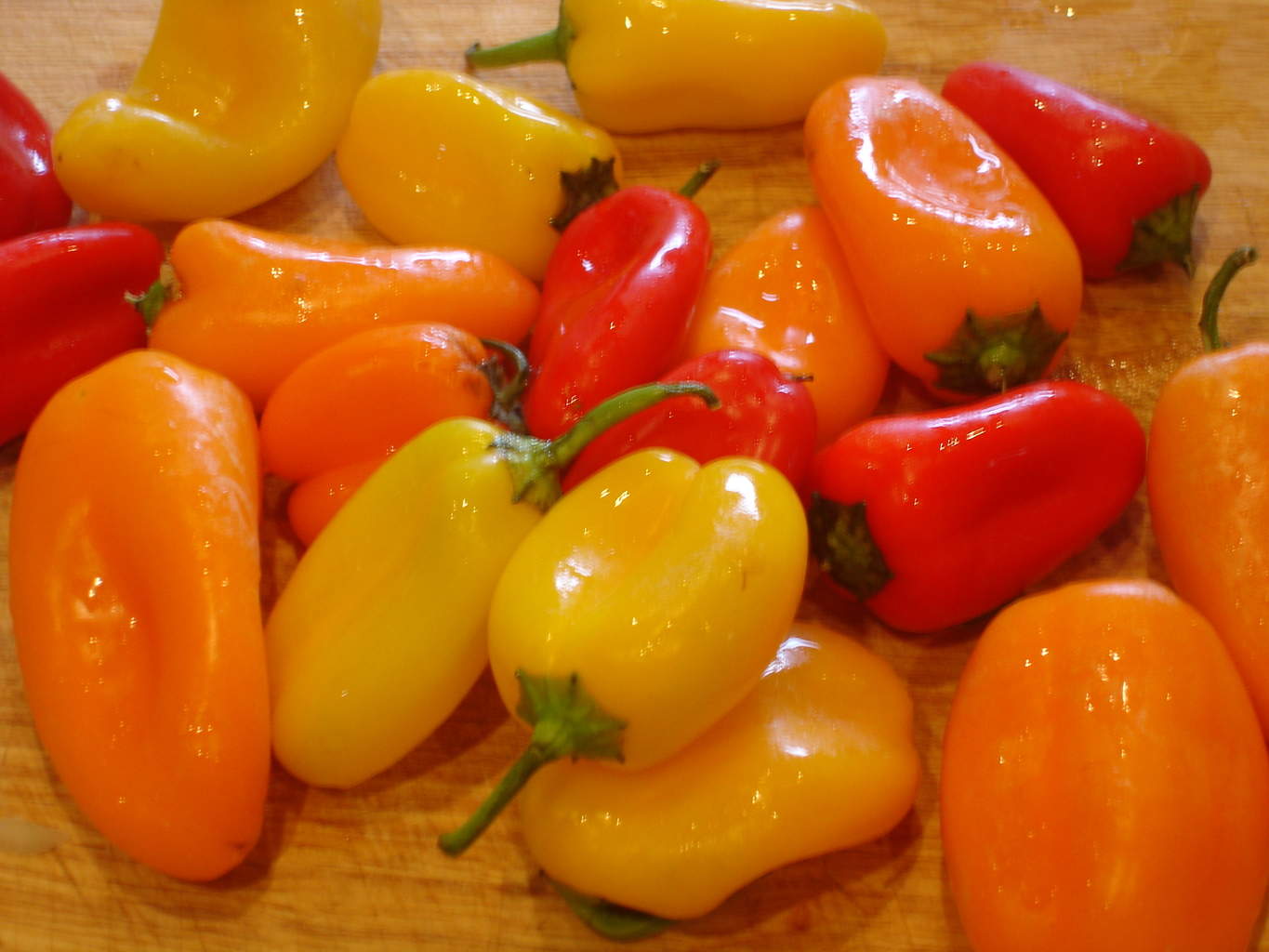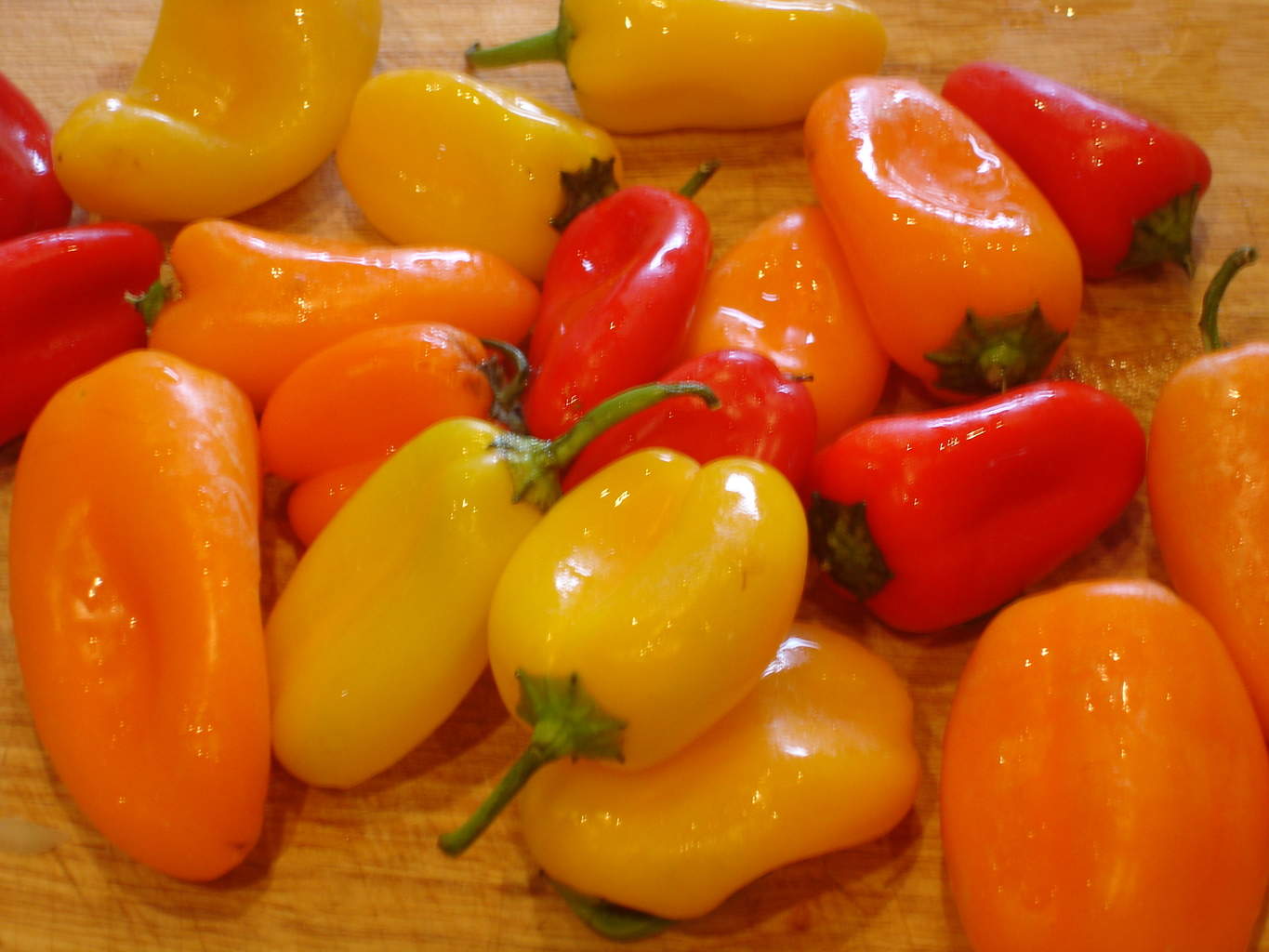 Add to the pan on top of the gravy. Cover and cook for 15 minutes or until the peppers are tender. Serve over Basmati rice.