Recipes with a unique sounding name, always grab my attention. And no one is better than the English at capturing unique names for their traditional foods. They gave us Bubble and Squeak and Bangers and Mash. It should come as no surprise that Strawberry Fool is a traditional English dessert that dates back to the 16th century. Who else would call food a fool?
Well, don't be fooled by fruit fool. Make it once and it will become a favorite. Not only does it come together in a flash, you can dress up in fancy serving glasses or eat it out of casual cups. The dessert is light, airy and surprisingly full of flavor. Of course, it's only as good as your fruit.
The texture is affected by the amount of cream used. If you favor a pudding or custard type texture, use half the amount of cream I specified in the directions. For a lighter texture, use the full amount of cream.
Another texture variable is the strawberries. They can be in any form from chopped to puree. I like to have pieces of strawberry in the final product so I elect to partially mash them after they've sugared down.
Originally made with gooseberries, most modern recipes will substitute other berries and, most commonly, strawberries. We're in the midst of strawberry season in Florida so I couldn't bring myself to think about using another in this recipe today. Are you kidding me? I'm no fool.
Y'all come see us!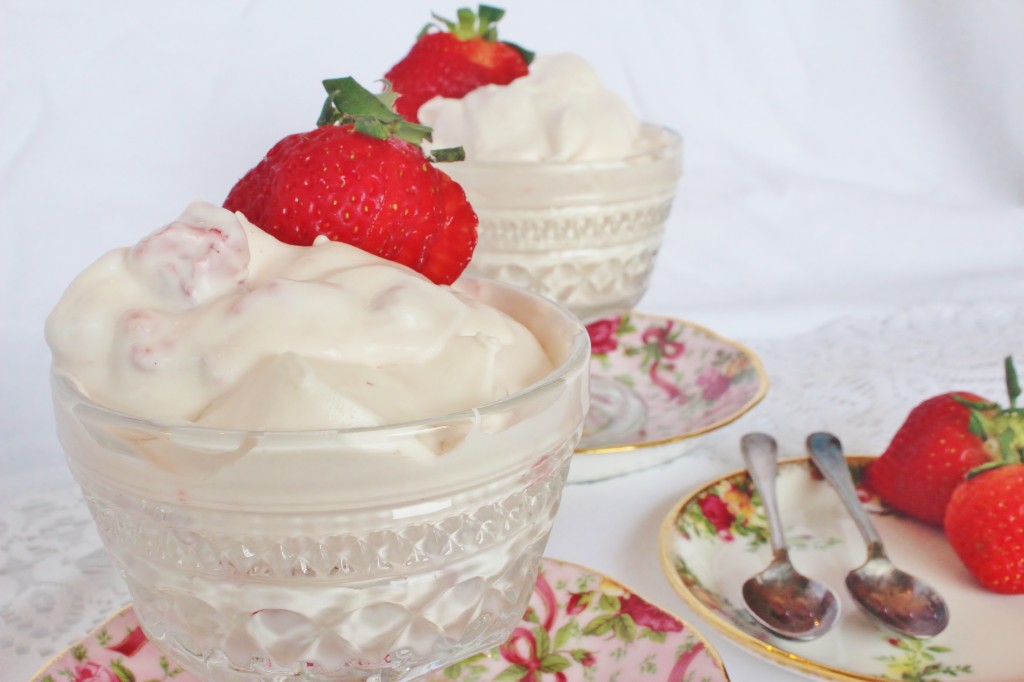 Strawberry Fool
yield: 4 to 6 servings
Strawberries:
1 pint fresh strawberries, hulled and chopped in small pieces
1/4 cup granulated sugar
1 teaspoon fresh lemon juice
Add sugar and lemon juice to berries. Stir. Cover and store in refrigerator for at least 2 hours up to overnight. Sugar will draw out moisture from the berries and create a syrup.
Cream:
16 ounces heavy cream, very cold
1/2 cup granulated sugar
1 teaspoon vanilla extract
Pour all ingredients in a large mixing bowl. Mix with an electric mixer until stiff peaks form.
Mash some of the berries with a fork or potato masher. You may puree using a blender or food processor.
Gently fold in berries with the juice. Don't stir because the cream might break.
Serve immediately.
You might also enjoy: