These are beef marrow bones and they are the start of some wonderful Homemade Beef Stock. Our grocery story meat department sells these. You don't have to buy bones to make good beef stock. You can save up bones from roasts, ribs, steaks or any kind of beef that you cook. Throw them in a freezer bag and keep them until you have a bag full. Then, you can start your stock.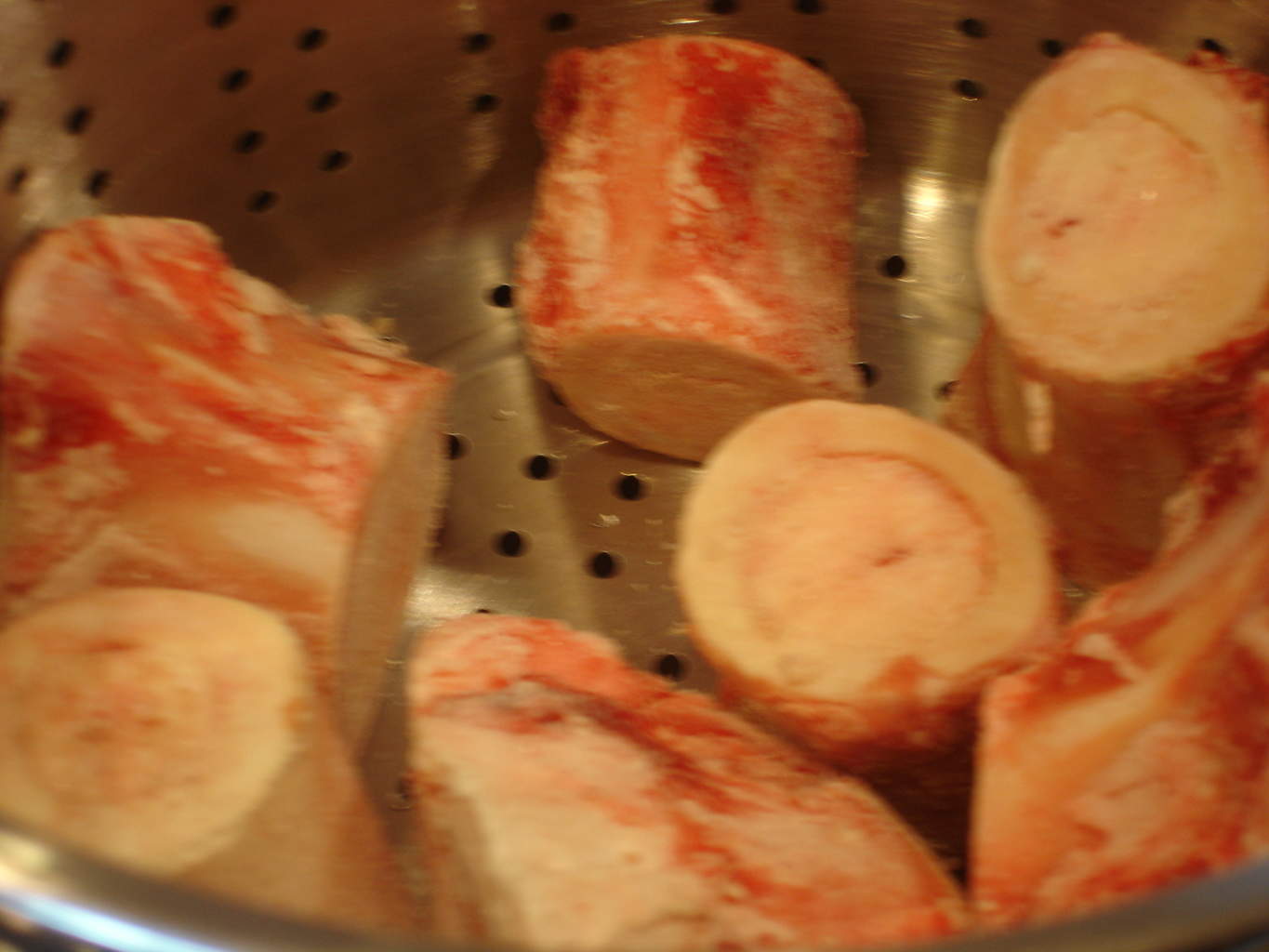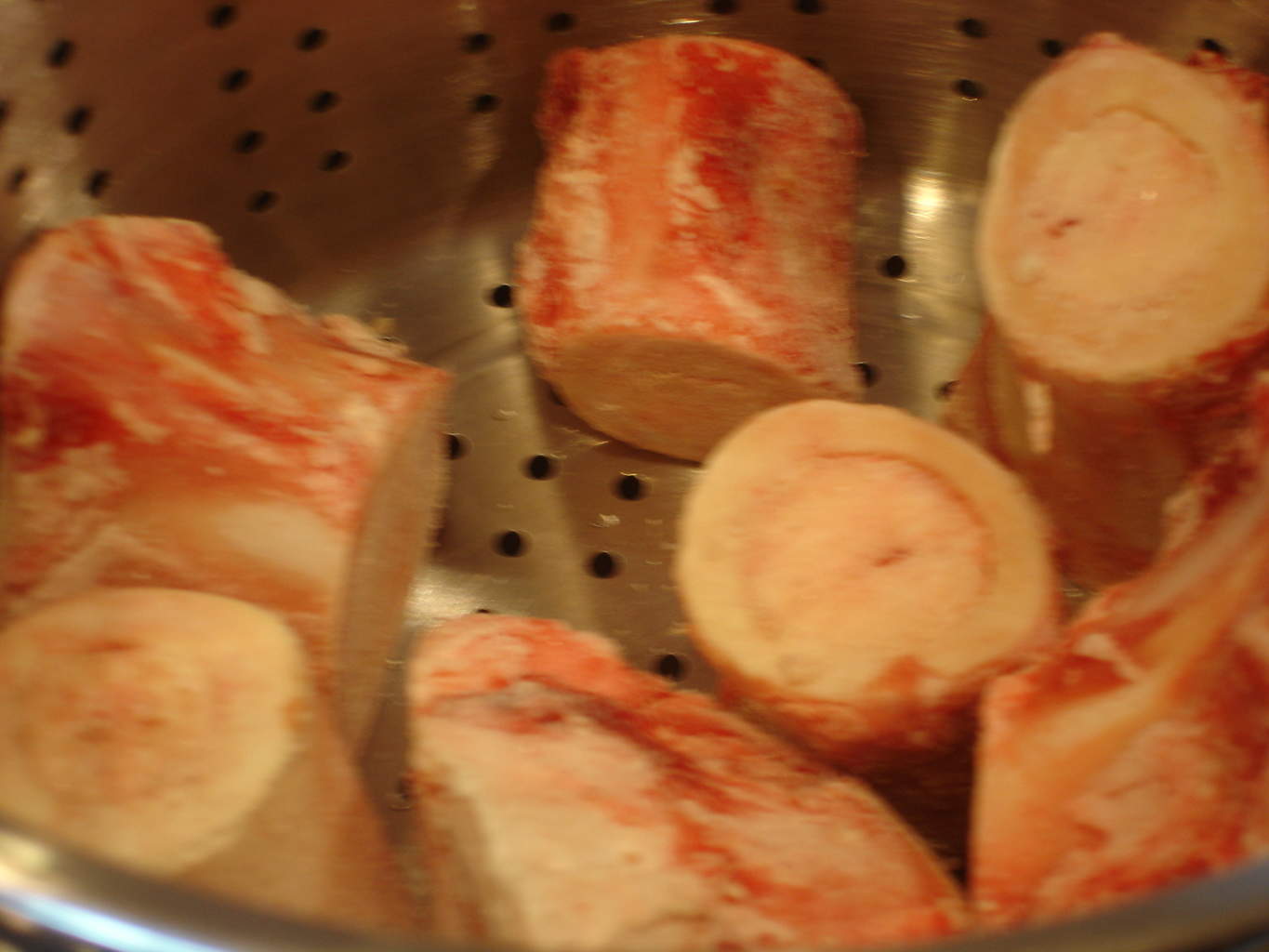 Throw in a large onion cut in half, 2 to 3 stalks of celery, 2 to 3 large carrots, a couple of bay leaves and one tablespoon of your favorite seasoned salt. I use Lawry's Season-All. Since the stock will be strained, you don't have to bother with peeling or trimming the vegetables. Just wash them.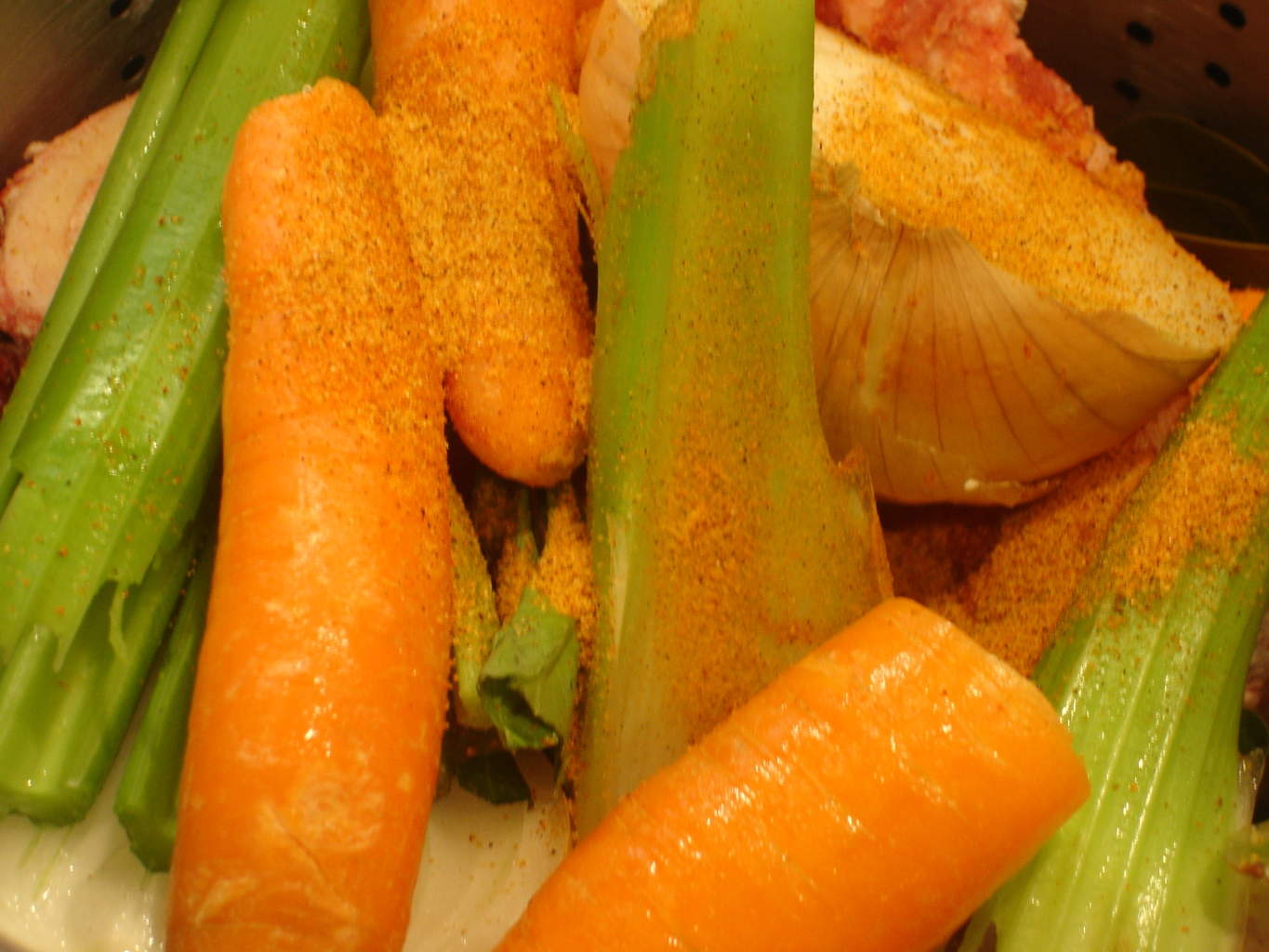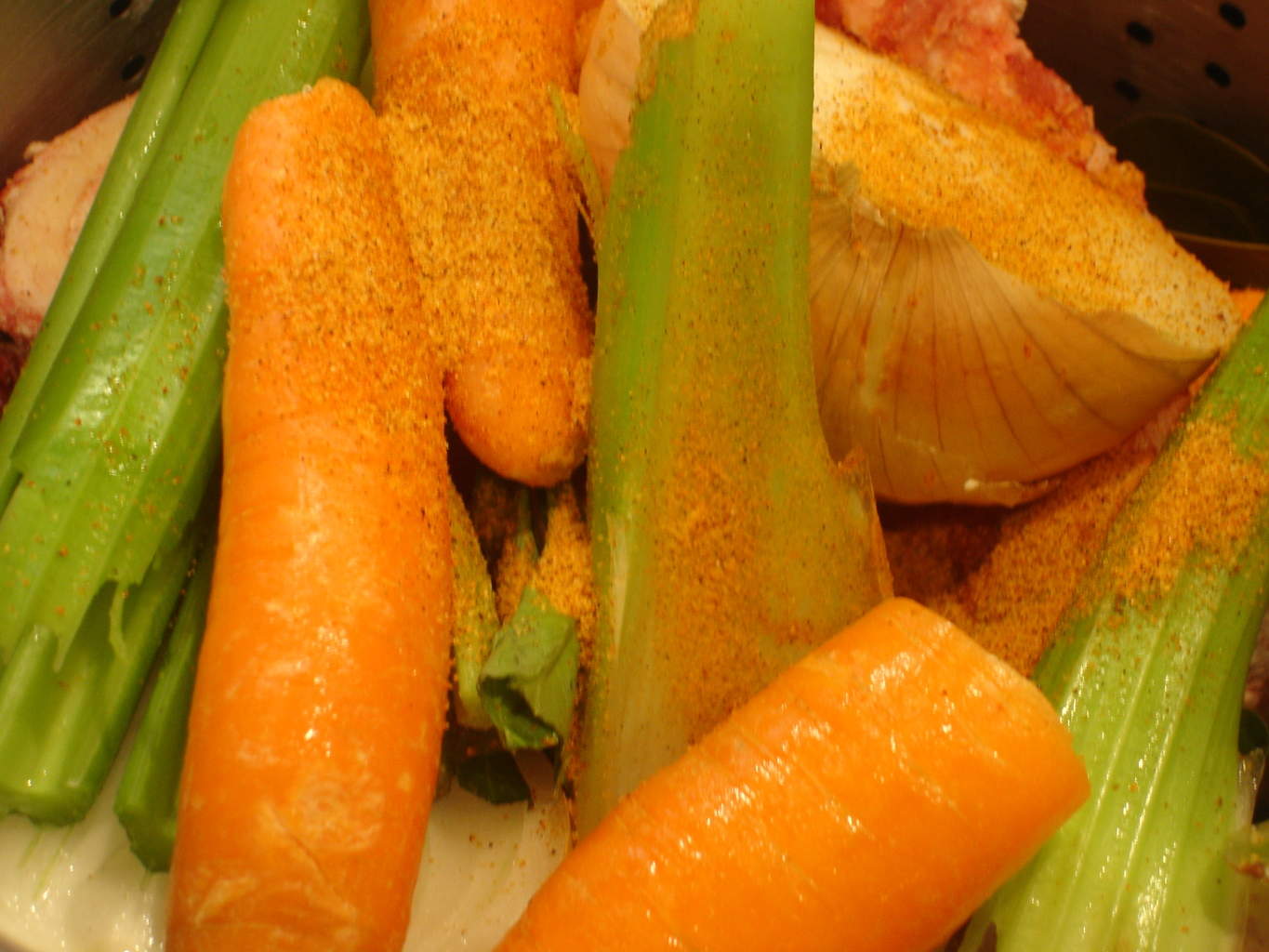 Cover everything with water. Bring to a boil. Cover, reduce heat and let simmer for a couple of hours. Strain out all the "stuff". If you don't have a strainer that fits inside your stockpot, it's a worthwhile investment. After the stock has been stained, turn the heat back up to a medium boil and let the stock continue to cook until it's reduced by about 1/3. That extra step is important because it intensifies the flavor. You'll have somewhere around 2 quarts of stock – give or take. Freeze what you don't plan to use right away.