Southern Sweet Tea is an iconic beverage. We call it the "table wine of the South". Southerners drink it by the gallons all year-long. For a special occasion, this much-loved beverage can get dressed up.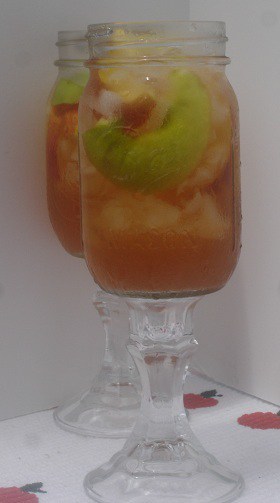 Canning jars are the preferred glassware for this beverage. We went fancy and served ours in our Redneck Stemware; a birthday gift from a special friend.
This simple concoction of Southern Sweet Tea, white or rose` wine, a fruity liqueur and lots of fresh fruit is refreshing and unexpected. It would be welcomed at a backyard BBQ, a sit-down dinner or a tailgating party. Truth be told, you really don't need a reason to make it. All you need is for the notion to hit you.
A big red wine, such as Cabernet Sauvignon would mask the flavor of tea and make it unidentifiable. White or rose` is more suited. Any type of fruity liqueur would work well according to your taste preference. A variety of fruits are available year round so chose your favorite that's in season.
Luzianne tea is the best and is HIGHLY recommended for Southern Sweet Tea.
Southern Sweet Tea Sangria
1 quart Southern Sweet Tea
1 bottle white or rose` wine of choice
1/4 cup fruity liqueur (I used Peach Schnapps)
Assorted fresh fruit
This is the fruit I used minus the lemon who was camera-shy: Granny Smith apple, Gala apple, plums, grapes, lemon.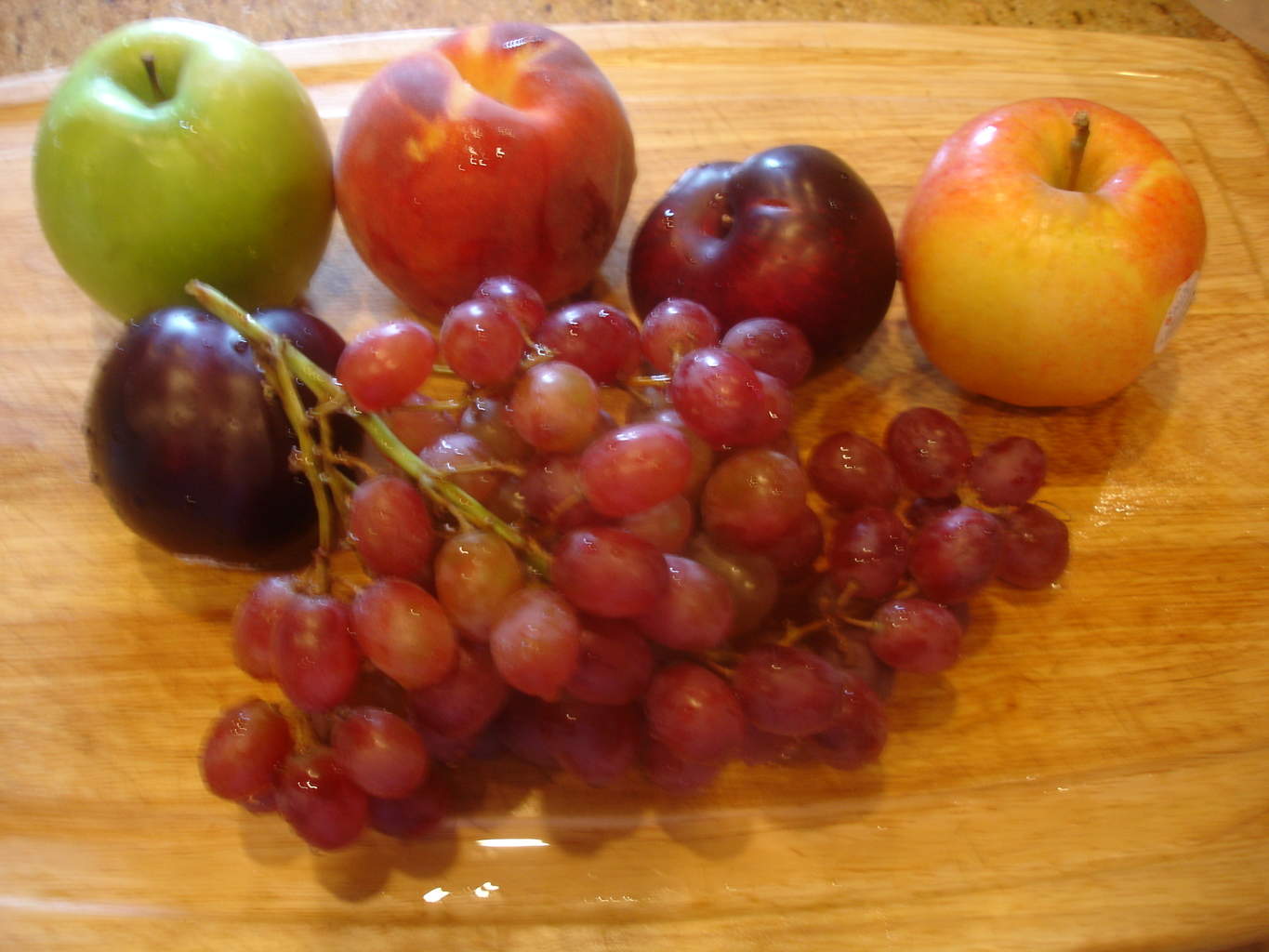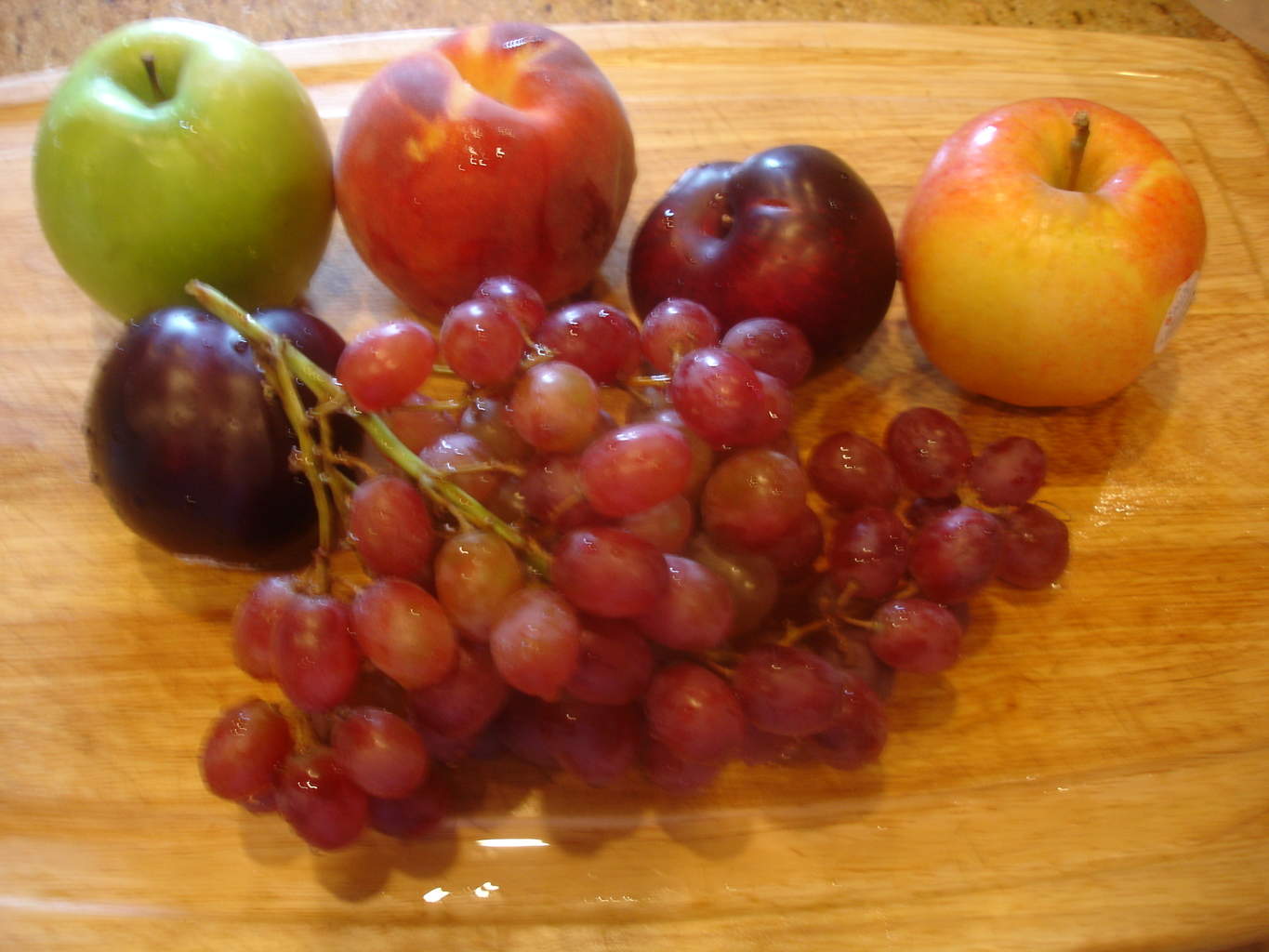 Make a fresh batch of tea in a gallon pitcher. Add wine and liqueur. Wash and prepare the fruit. Don't peel the fruit because the peelings add flavor. Remove the pits and seeds. Add the fruit to the pitcher. Stir. Let the Sangria sit on the counter for at least an hour before placing in the refrigerator. Extracting the flavors from the fruit is more readily done at room temperature. Serve chilled over lots of ice. Garnish each glass with some of the sliced fruit from the Sangria.