Granny's sister, Bertha, lived with her mother, husband and son on the family homestead in Gainer, AL. The wooden house was unpainted which was a significant indication of extreme poverty. If an unpainted wooden house wasn't enough of a tip-off that the people in this house were poor, the presence of the outhouse was certain confirmation. The house had no plumbing. Water was pumped from a well and carried into the house. A curious aspect of the homestead was dirt yards which got swept, regularly, with homemade straw brooms. I haven't the foggiest notion why sweeping dirt yards was necessary.
The outhouse scared me to death. At times it was necessary to pay it a visit, but the visit never lingered. I suppose, given enough time, folks could get used to the smell, spiders and darkness. But, this little girl never did.
Stationed curiously close to the outhouse was a magnificent apple tree. I don't know which came first, the apple tree or the outhouse, but the tree was close enough to the outhouse you never got so caught up in picking apples that your nose let you forget about the little wooden building. I wish I knew the variety of apples, for apples trees are mighty scarce in southeastern Alabama. In fact, I haven't a personal experience with another one in this part of the Deep South.
Aunt Bertha's husband, Uncle Julian, wouldn't let her have enough money to buy sugar for apple jelly making. The story behind that story has been lost. The story I do know is that Aunt Bertha would save apple peels for Granny who would fetch them, take them home and make apple peel jelly for Aunt Bertha. I grew up thinking everybody made jelly from fruit peels. I grew up thinking every woman was just like Granny.
Gainer, Alabama may no longer exist. I can only find scarce information about it. The old homestead fell to the ground many years ago. The fate of the apple tree and the outhouse is unclear. Granny's frugal nature and her love for her sister is very clear.
Y'all come see us!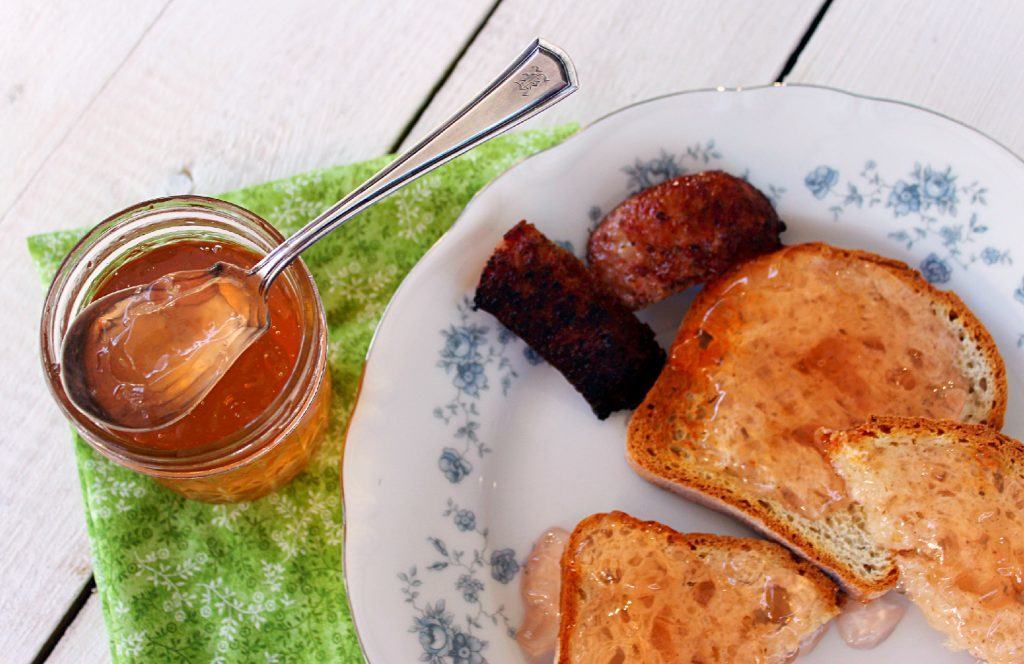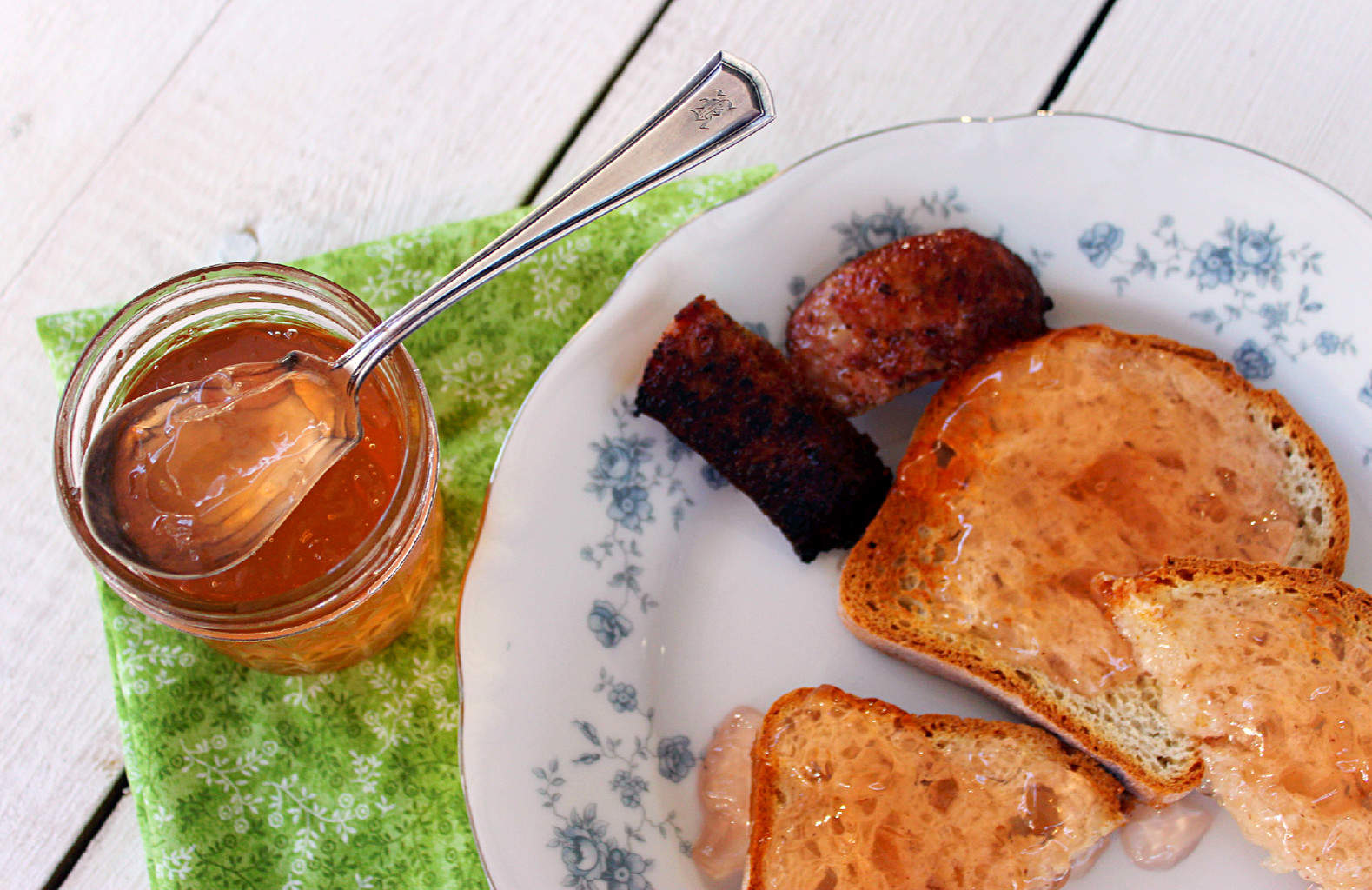 Apple Peel Jelly
yield: 3 to 4 half pints
To extract juice from apple peels, place them in a stockpot and add water to one inch below the surface. Boil for 20 to 30 minutes, mashing down the peels occasionally. A collander in the stockpot will make straining the juice a little bit easier. Remove the peels and stain the juice through cheesecloth. Store in refrigerator, at least overnight, and strain through cheesecloth again. Straining well chilled juice removes any crystals that may have formed.
My resource for food preservation is So Easy to Preserve published in conjunction with The National Center for Home Food Preservation at the University of Georgia in Athens.
4 cups apple juice
2 tablespoons lemon juice
3 cups sugar
Sterilize canning jars. Place apple juice in stockpot along with lemon juice and sugar. Stir well. Boil rapidly until the juice reaches a temperature of 220 degrees or 8 degrees above boiling.
Remove from heat and skim foam. Pour into sterilized canning jars. Leave 1/4 inch headspace. Wipe rims clean. Place on lids and rings and process in a water bath for 5 minutes.