The colors of Christmas make this kid-approved salad a perfect side dish for any meal during the holiday season. Plus, it's light and healthy. With all the richness of holiday food, it's nice to have some lighter options that taste good.
Red and Green Grape Salad
6 to 8 cups of red and green grapes, washed and halved
1 cup pecans, chopped
6 ounces lemon yogurt (I used Yoplait Lemon Burst)
Put grapes in bowl.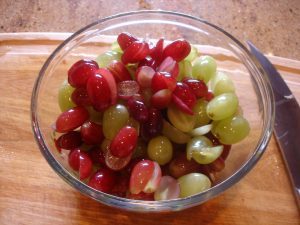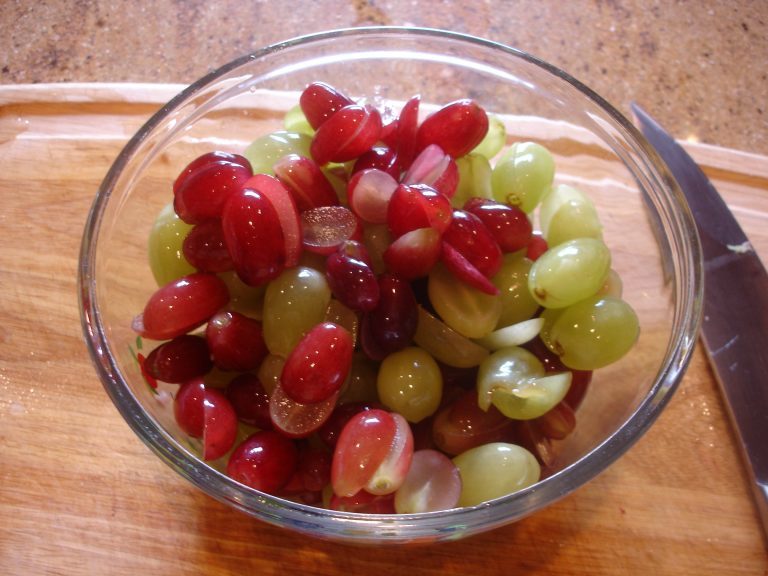 Throw in chopped pecans.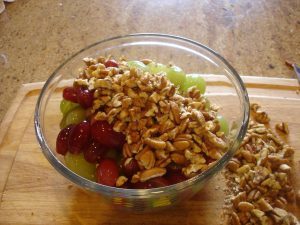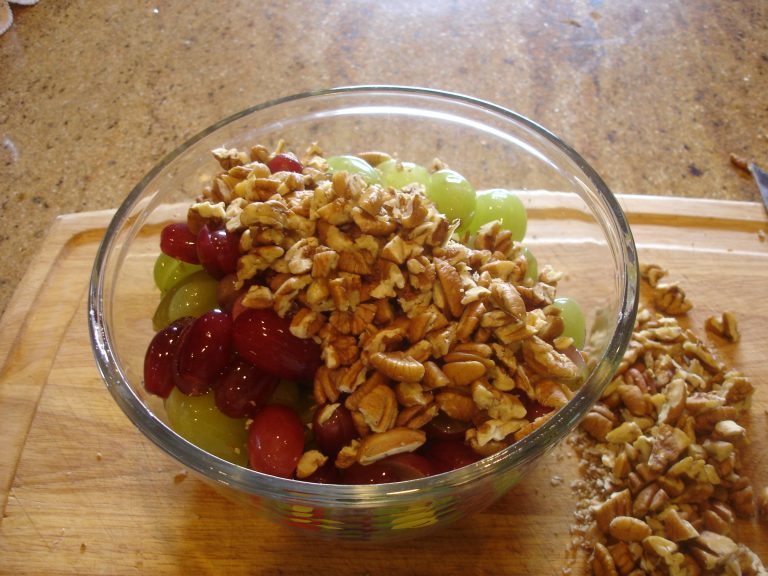 Add yogurt and stir well. Thoroughly chill before serving.