Because it's almost Easter and because this recipe for Resurrection Biscuits is a fun way to teach children about Resurrection Sunday, I'm sharing a recipe from my current cookbook with you. Notice I said current cookbook. That may suggest another one is floating around that might be released in September.
It may mean that. Maybe.
Anyway, this recipe comes from BISCUITS: Sweet and Savory Southern Recipes for the All-American Kitchen. This book is more than a cookbook to me; it's my life's story. Well, it's my life's story as it relates to food and happiness and gratefulness and blessings.
I hope you try this recipe with your little ones. It uses canned biscuits, marshmallows, sugar, cinnamon and butter. The hollow biscuit represents the empty tomb. All the symbolism and meanings are included in the post. That's all you need for an edible Bible lesson.

If you like it and want to see more recipe from the cookbook, it's available on Amazon. Click here or see the ad at the bottom of the page. They make wonderful Mother's Day gifts, too.
Y'all come see us!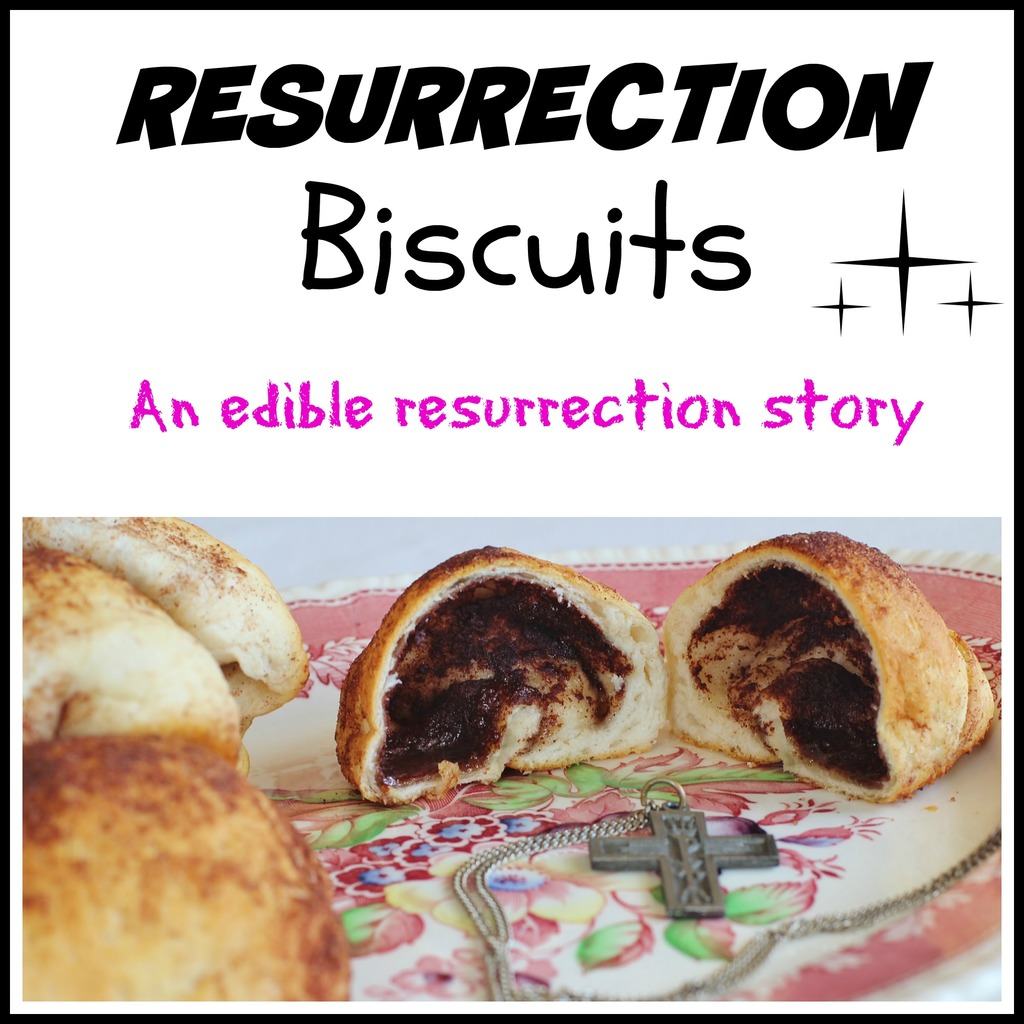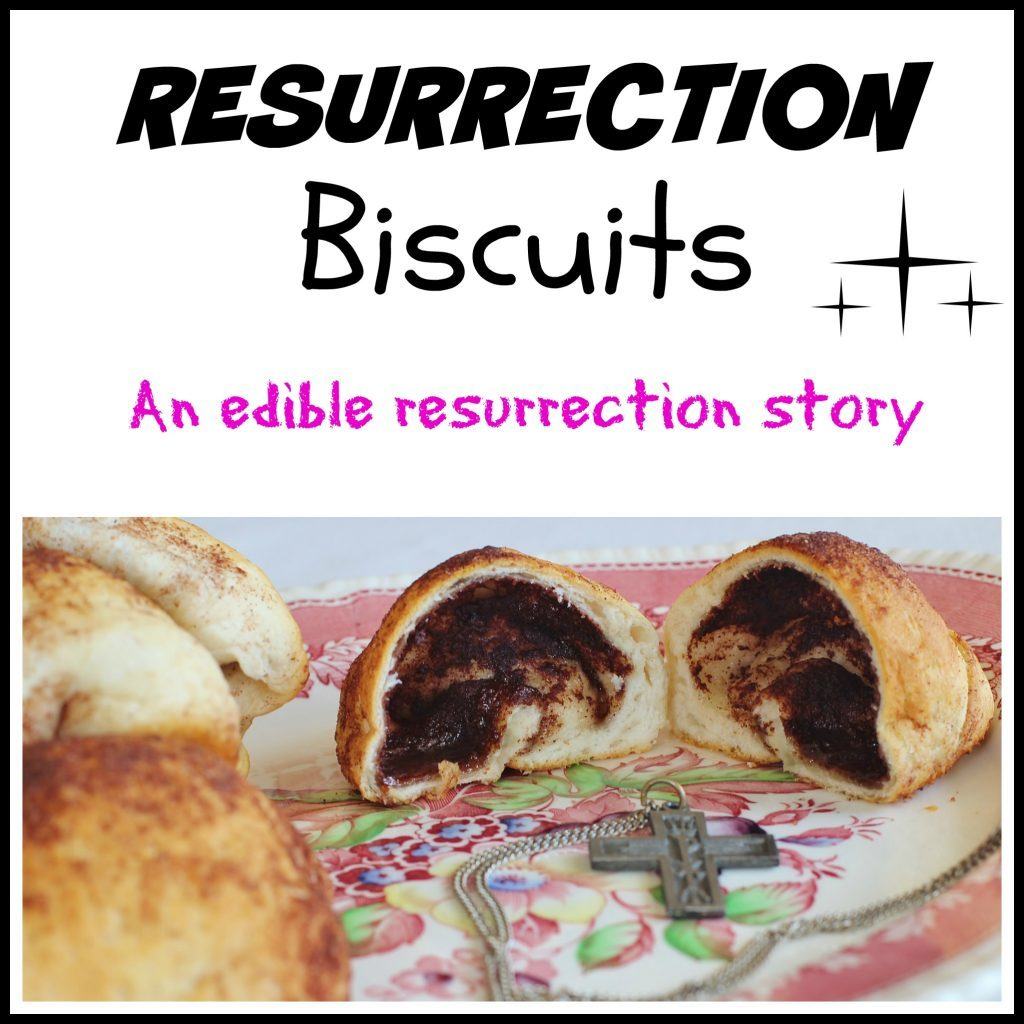 Resurrection Biscuits
Ingredients
Resurrection Biscuits

Yield: 8

Preheat oven to 400 degrees

Make a dessert with your kids and teach them the Resurrection story at the same time. Using canned biscuits and large marshmallows

this is a cooking project that will remind you of Vacation Bible School. I still remember some of the fun crafts I made as a child in VBS. Plan this activity for Easter and let the Resurrection story come alive for your child. This activity explains the miracle of the resurrection as well as a sermon. I first became aware of this recipe when a typewritten copy was mistakenly mixed in with some of my work papers. I had forgotten about it until my friend, Dawn, asked me if I had ever heard of it.I researched online and found the recipe all over creation with no attribution to the original source. The copy I received used canned crescent rolls as do most of the recipes online. Canned biscuits work just as well. Brushing the tops of the biscuits with melted butter and sprinkling with cinnamon sugar is my addition and isn't symbolic of the story. It simply makes the biscuits taste better.

1

tablespoon

granulated sugar

2

teaspoons

ground cinnamon

Eight large canned biscuits

8

large marshmallows

2

tablespoon

melted butter

cooled
Instructions
Mix sugar and cinnamon in a small bowl.

Make one biscuit at the time. Press a biscuit as flat as you can get it with the back of your hand.

Dip one marshmallow in melted butter and coat well. Then, roll the marshmallow in the cinnamon sugar mixture until well coated.

Place the coated marshmallow on the inside of the biscuit near the edge. Roll the biscuit up and around the marshmallow one half turn. Fold in the edges of the biscuit. Finish rolling. Pinch seams and place seam side down on a baking sheet that has been greased or covered in a baking mat. Make sure seams are pinched together well or the marshmallow will leak out.

Repeat the process with the other 7 biscuits.

Brush tops of the biscuits with the remaining butter and sprinkle with cinnamon sugar.

Bake in a 400 degree preheat oven for 12 minutes or until the biscuit is golden brown.

Remove from the oven and let cool about 5 minutes.

Cut into the biscuit and you'll find the marshmallow has disappeared!

Here's the symbolism:

Biscuit – the cloth they wrapped Jesus in when they buried him

Marshmallow – Jesus' body

Butter – embalming oils

Cinnamon sugar – spices used to prepare Jesus' body for burial

Baked biscuit – empty tomb

For scripture reference, read John 20:1-8 while the biscuits are baking.