A few years back, I hosted a Christmas Cookie Swap along with my friend, Billie. In addition to the tradition of bringing a big batch of cookies to share, we decided to hold a contest and let all the cookie swap participates vote on their favorite cookie at the swap. The winner would win bragging rights, plus a Gooseberry Patch cookbook.
I've been to several cookie swaps in my day. I always, always always agonized over which cookie I should bring. I'd decide on one and then change my mind approximately 1000 times before the day of the event. I know I over think it, but having full realization doesn't stop me from repeating the same behavior. I'm hopeless.
Our cookie swap turned out to be a fabulous event. The guests had fun and we enjoyed the guests. Parties are supposed to be about having fun.
The cookies were on display and everyone enjoyed seeing them and exchanging stories regarding how they came about their recipe. Some were decorated in Christmas regalia. Some were complicated recipes requiring considerable measuring and a bit of baking expertise, others didn't turn out quite like the baker has hoped. Still others were basic recipes that have survived the generations.
The votes were tallied and we announced the winner. Susan's Saltine Cookie Bars won first place. She used a recipe that was given to her by her daughter.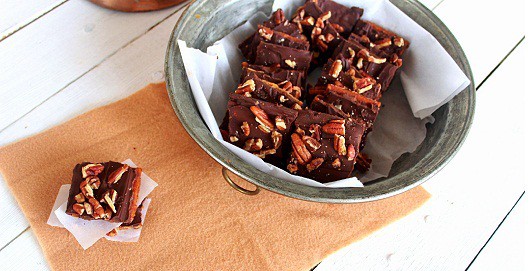 I have a similar recipe that I've been totin' around in my recipe file for decades. I may have even regarded it as I was planning my recipe for this swap. But, I've never thought of this being a cookie. In my twisted little confused mind, cookies are round or cut in shapes. This recipe makes bars. Cookies are cookies. Bars are bars. Or so I thought.
Susan taught me a lesson that day for which I'll forever be grateful: a cookie is what you want it to be. Stop being so dadgum rigid and thinking things need to fall into the neat little categories that I have set up in my mind for my mind gets it wrong sometimes.
The bigger lesson goes well beyond cookie swaps and cookies in general. Be yourself. If you think it's a cookie and you believe it's a cookie, don't ever let anyone tell you it's not a cookie. What might be considered something other than a cookie by some may, indeed, be an award winning cookie to others…
Y'all come see us!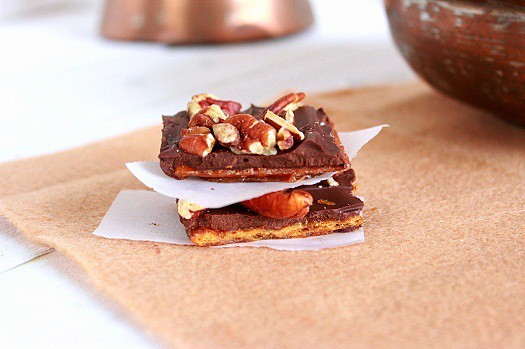 When is a Cookie a Cookie? (Recipe:Saltine Toffee Bars)
Ingredients
Saltine Toffee Bars

30

salted Saltine crackers

1/2

cup

butter

1/2

cup

brown sugar

firmly packed

12

ounces

chocolate chips

1

cup

pecans

chopped
Instructions
Line 15X10 jelly roll pan with foil and spray with non-stick spray. Cover pan with crackers, breaking some crackers in half to line the edges.

Place butter and brown sugar in a small saucepan. Heat on medium high, stirring until sugar is dissolved. Bring to a medium boil and continue cooking for 2 minutes without stirring. Pour caramel over crackers. Bake in a 400 degree preheated oven for 7 minutes.

Remove from oven and turn off heat. Immediately sprinkle with chocolate chips. Return to warm oven, with heat turned off, for 2 minutes.

Remove pan from oven and immediately smooth melted chocolate covering entire pan of crackers and caramel.

Sprinkle pecans over melted chocolate and gently press into the chocolate.

Cool. Break into pieces.