Coca-Cola and congealed salads. Southern and Southern. All the way Southern. It's no surprise that someone married the two and came up with a fun little salad. Or dessert. You can decide.
Some credit Coca-Cola as being the originator of this recipe,others debunk that idea. I've had this recipe in my files long enough for the recipe card to yellow. My original handwritten recipe calls for canned cherries. Somewhere along the line, I substituted cherry pie filling and like it better.
Congealed salads have never gone out of favor in the South. You don't see them on restaurant menus as much as you used to. However, I challenge you to find a church pot luck supper, a funeral reception or a family reunion that doesn't offer a congealed salad. Savory congealed salads, such as tomato aspic, don't make appearances much anymore, but sweet congealed salads certainly do.
We, Southerners, are not the least bit ashamed to wrap all sorts of things in gelatin, whipped cream or other dairy products, and call them salads. All those little fruit concoctions we make that are certainly sweet enough for desserts, get categorized as salads. A canned pear half topped with shredded cheese and mayonnaise: salad. A bunch of canned fruits held together with pudding and whipped cream: salad. A little bit of fruit and a lot of coconut, marshmallows and sour cream: salad. Jello and fruit cocktail: salad. You might say we are a salad loving culture. You might say, also, we have enormous sweet teeth and find any excuse to get our sugar fix, including calling desserts salads.
We're not ashamed.
Y'all come see us!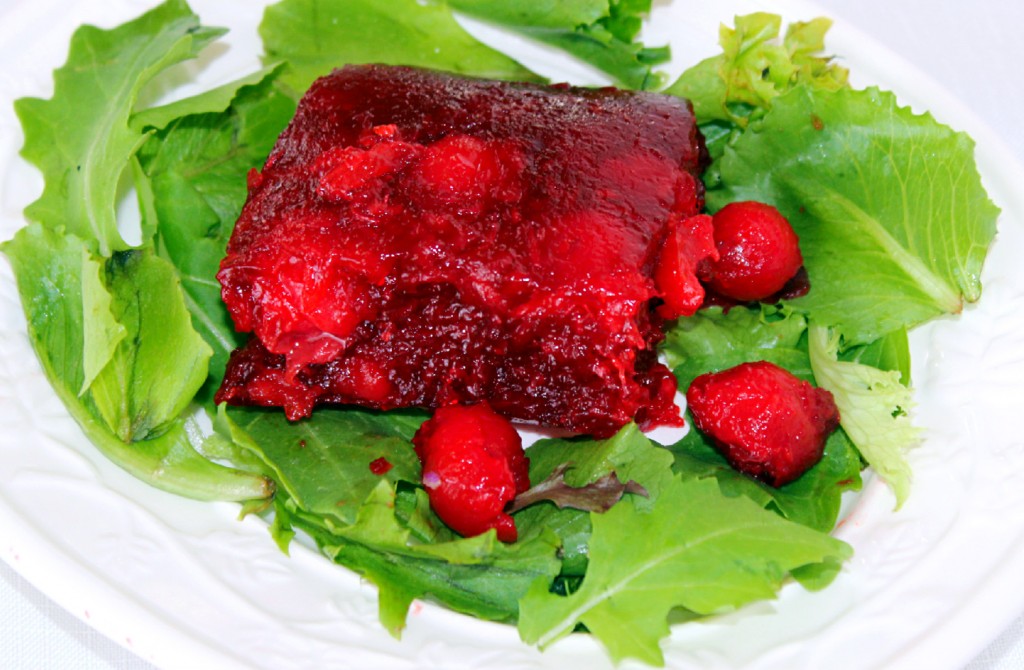 Coke Salad
yield: 10 to 12 servings
Canned cherries, with pits removed, can be substituted for cherry pie filling. Garnish with whipped cream, if desired.
1 (21 ounce) can cherry pie filling
1/2 cup water
2 (3 ounce) packages cherry flavored gelatin
1 (7 to 7 1/2 ounce) can crushed pineapple, with juice
12 ounces Coca-Cola
Bring pie filling and water up to a boil. Remove from heat and add both packages of gelatin, stirring until dissolved.
Stir in pineapple, with juice, and Coca-Cola.
Pour into a gelatin mold or a serving dish sprayed with non-stick spray.
Chill until firm.
You might also enjoy: