I found some Yukon gold potatoes in my potato basket that needed cooking. The amount of potatoes in this recipe magically equals the amount of potatoes I was left with after peeling and removing bad pieces from the potatoes that were just found in the basket.
Granny's potato soup is my inspiration. She made potato soup whenever our stomachs "weren't right". Her soup was simply potatoes cooked in bacon grease and then stewed down and mashed but left soupy. I used her basic method and added a few more ingredients.
Recently, I had the occasion to visit with Katherine who was Granny and Granddaddy's neighbor for almost 30 years. Granny loved to feed people and she especially loved to feed Katherine. I asked Katherine to talk about some of her favorite dishes from Granny.
Katherine said,
"Lawd, I've eaten men-ya a boilerful of ya Granny's patater soup. After she taught me her way of a-fixin' it, I went to fixin' her way and no other way."
I reckon that's just about all the testimony anybody needs.
Y'all come see us!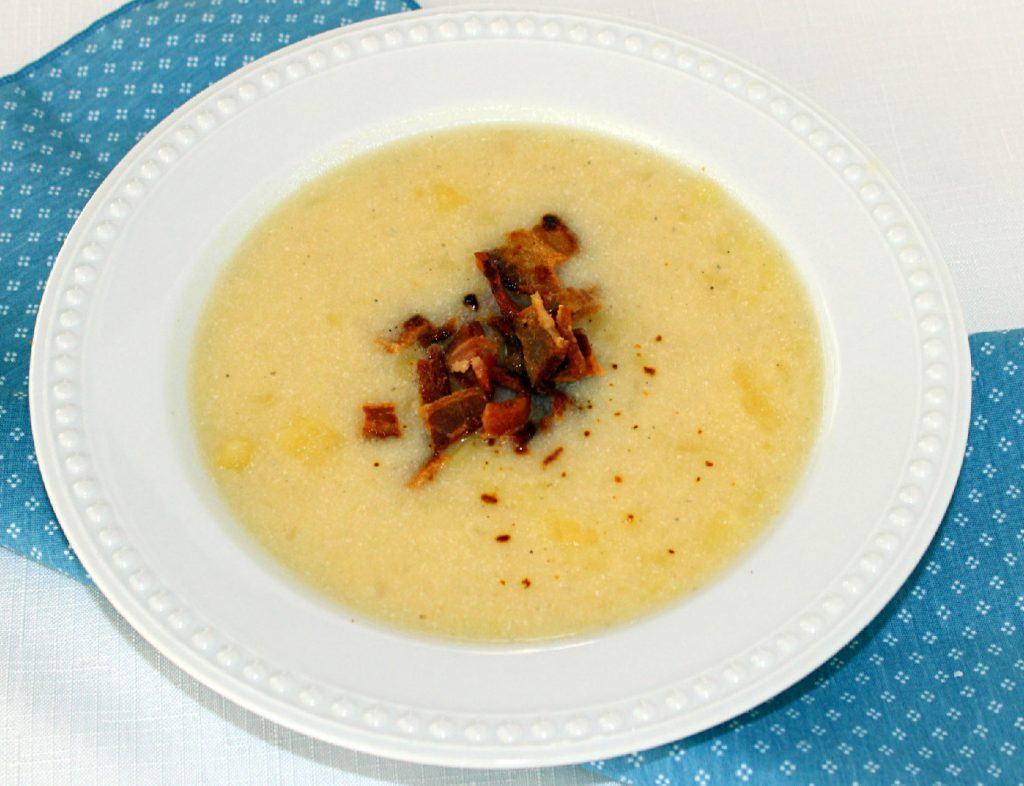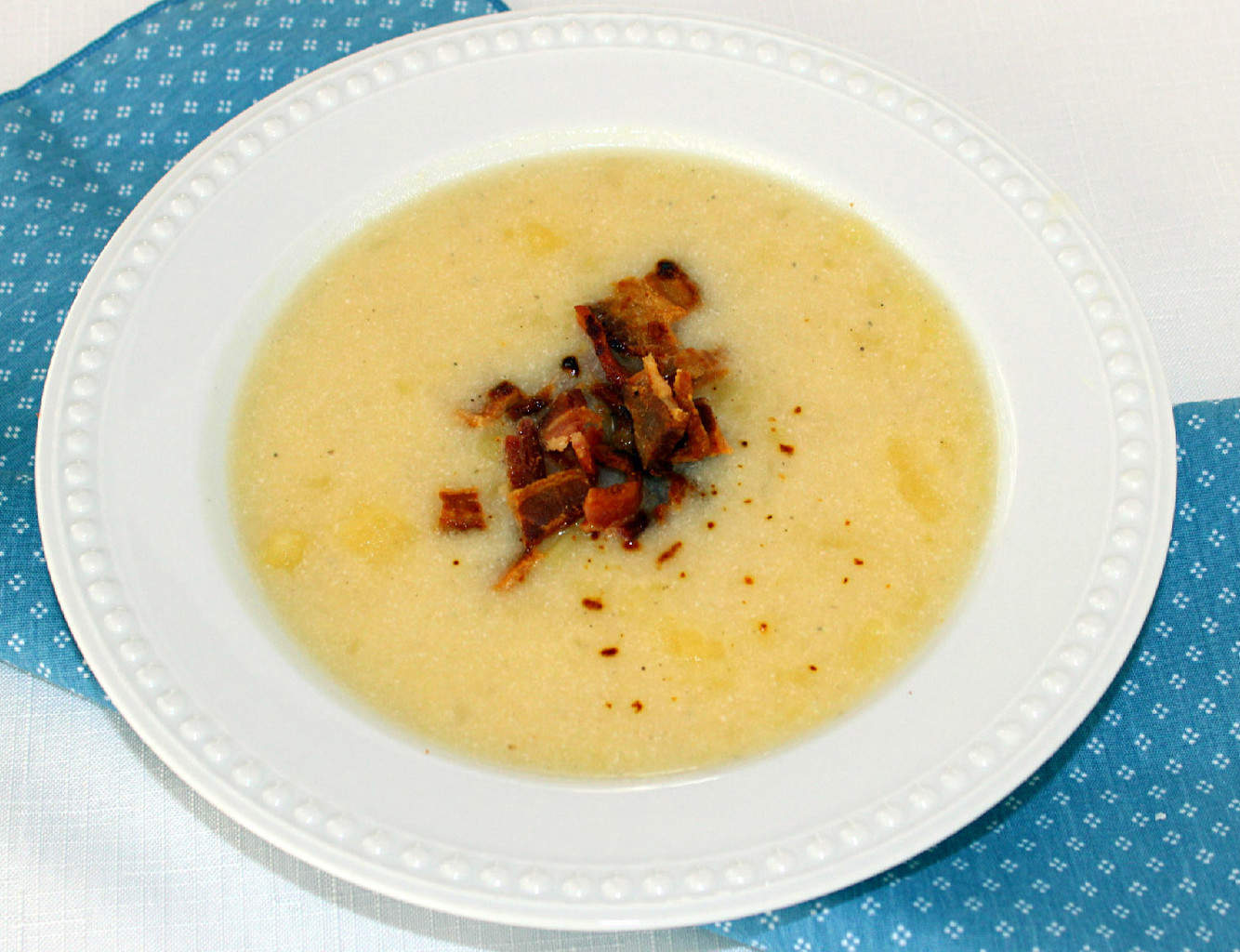 Country Potato Bacon Soup
yield: 4 servings
Chicken stock may be substituted for water but I don't think it's necessary. All the ingredients, except potatoes, are quite flavorful on their own. Save chicken stock for something that needs a flavor boost. Don't shy away from buttermilk without giving it a fair shot. It has less fat that half and half or cream and much more flavor. The soup can be pureed if you want it smooth. I prefer to slightly mash the potatoes with a potato masher and leave the texture chunky. As with most soups, this one is better the second day. It takes a while for the bacon grease and buttermilk to become comfortable with each other.
4 slices bacon, fried crisp with drippings reserved
1/2 large sweet onion
4 1/2 cups potatoes, peeled and diced in one inch cubes
3 1/2 to 4 cups water
1 teaspoon kosher salt
1/2 teaspoon ground black pepper
1 cup buttermilk
Saute onion in reserved bacon drippings until soft. Add potatoes and stir well. Cover potatoes with water. Add salt and pepper. Stir.
Bring to a boil. Cover and reduce heat. Cook for 15 minutes or until potatoes are soft.
Eat a piece of that bacon sitting on the counter staring at you.
Puree or slightly mash potatoes.
Taste for seasoning and adjust.
Add buttermilk and stir well. Bring temperature back to simmer and cook for 15 minutes uncovered. Don't boil.
Ladle into bowls. Garnish each bowl with one piece of bacon crumbled, if there's any bacon left.