Brown sugar and pork. Pork and brown sugar. Brown sugar and pork with just the right balance of sweet, savory and spice.
Seriously.
I could end the narrative right here and right now because I really don't need to say anything else about the flavors of this dish.
Except I will say the sweet and spice sort of reminds me of the flavor of Chinese BBQ ribs.
And I will say you throw these in the slow cooker; everyone's favorite kitchen appliance.
And I will say, "I hope you enjoy."
Ya'll come see us!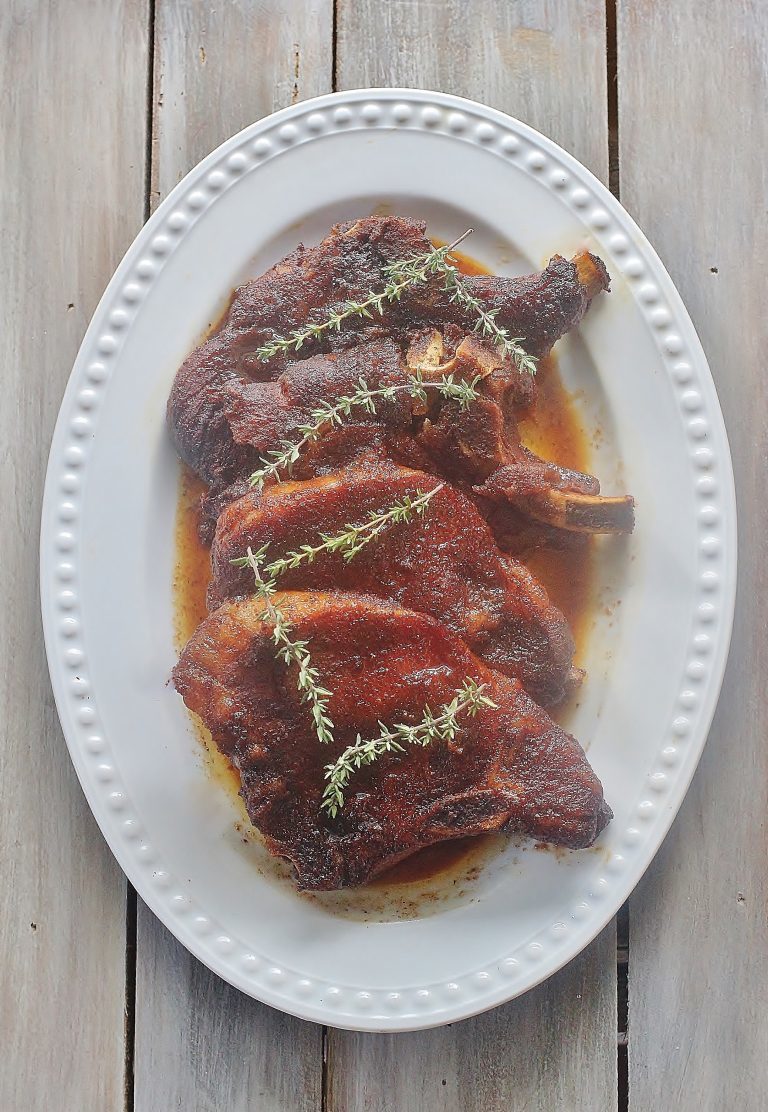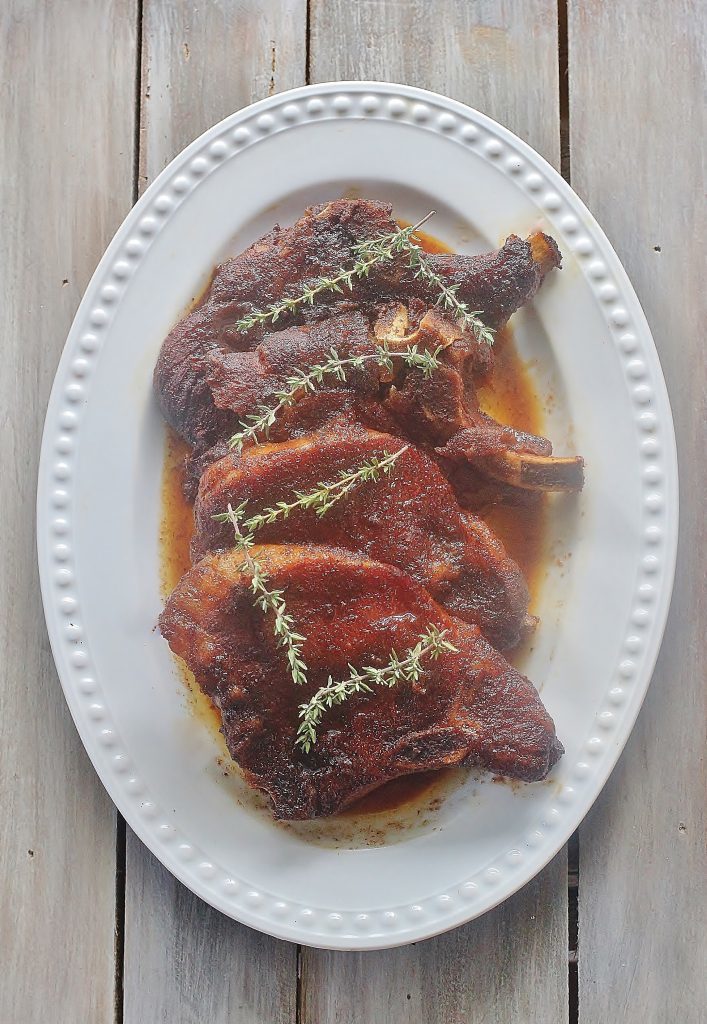 Slow Cooker Brown Sugar Pork Chops
yield: 4 pork chops
1 cup brown sugar, firmly packed
1 tablespoon kosher salt
1 tablespoon ground black pepper
1 tablespoon garlic powder
1 tablespoon paprika
1 tablespoon ground mustard
1/2 teaspoon ground cayenne pepper
4 bone-in pork loin chops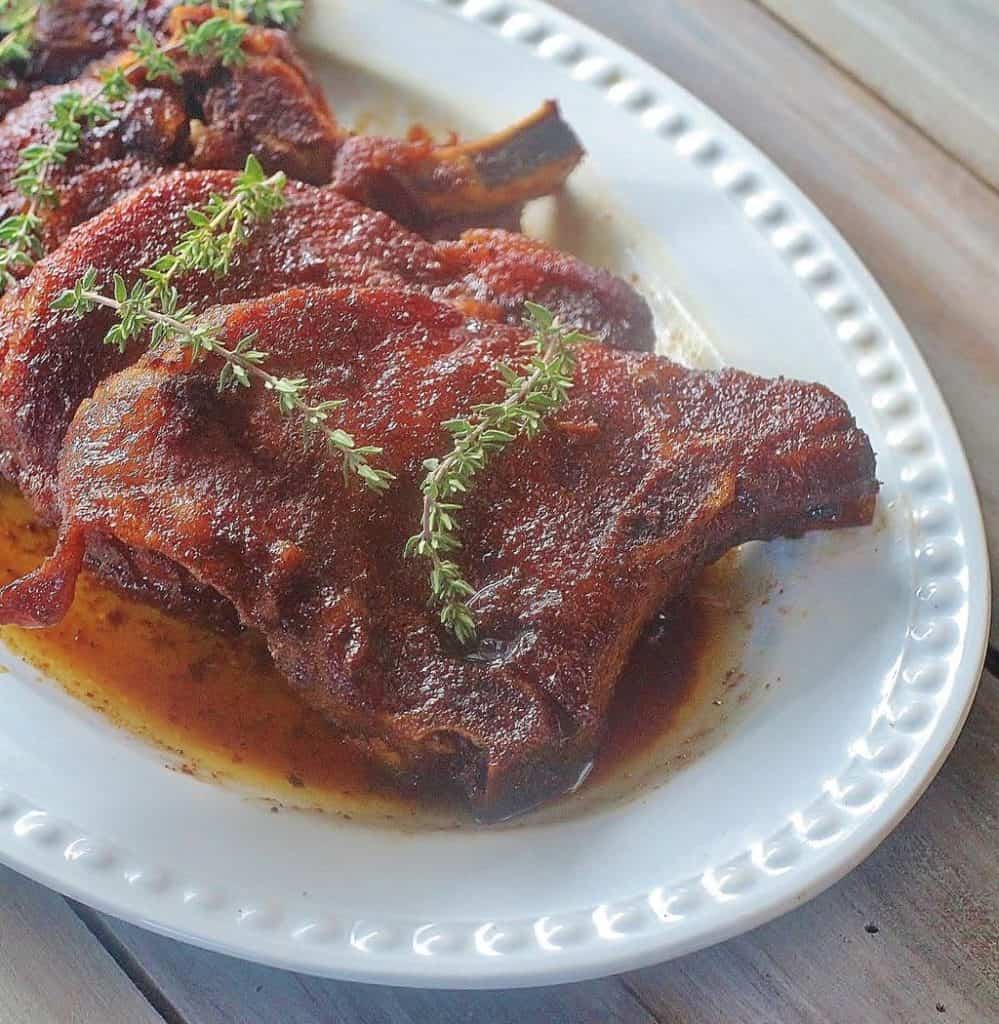 Mix together first seven ingredients in a medium bowl.
Lay pork chops on a baking sheet. Equally divided the brown sugar mixture between the pork chops, firmly packing it on both sides of the chops.
Place coated pork chops in slow cooker.
Cover and cook on slow for 4 to 5 hours or until chops are tender. Baste with sauce occasionally while cooking.