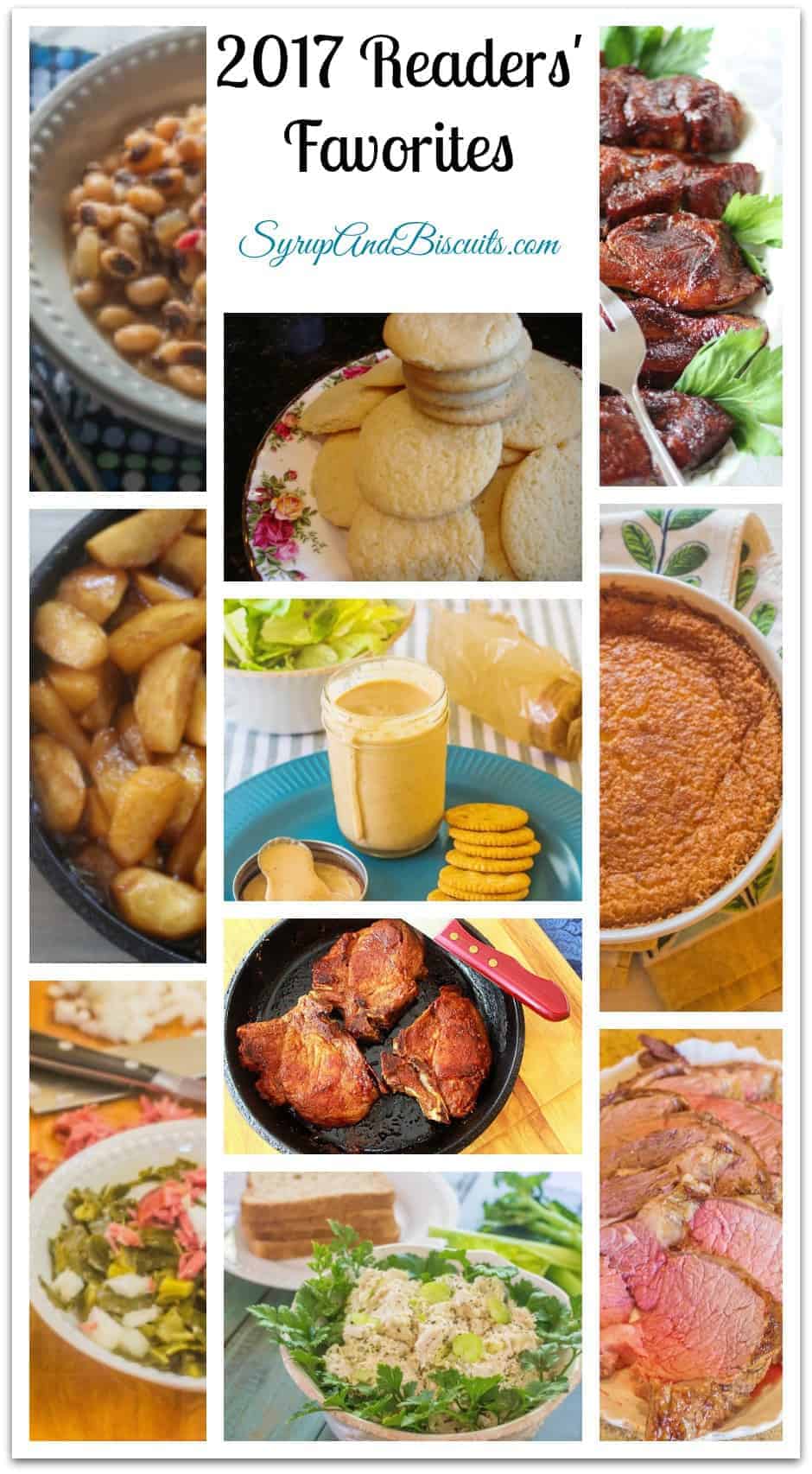 Top 10 Syrup and Biscuits' readers' favorite 2017 southern cooking recipes
I look forward to this round-up every year. It's a chance for me to learn something new about you and reinforce what I though I knew about you. As always, some of your favorites this year weren't a surprise and some were.
This is what your choices told me:
Y'all are crazy about pork. Four of the recipes had pork either as a primary or secondary ingredient.
Old fashioned recipes appeal to you. Five of the recipes are heritage recipes and have been around for ages.
You favor simple, no-nonsense food. My style of cooking is simple, mostly from scratch.The majority of your picks are so simple you can make them with your eyes closed.
Our sweet tooth is alive and well. Yes, y'all picked some desserts.
Some of your favorites roll over from year to year. Three of the recipes have made this list every year since I published them.
As always, I can't thank you enough for your support. Y'all are the best and the greatest!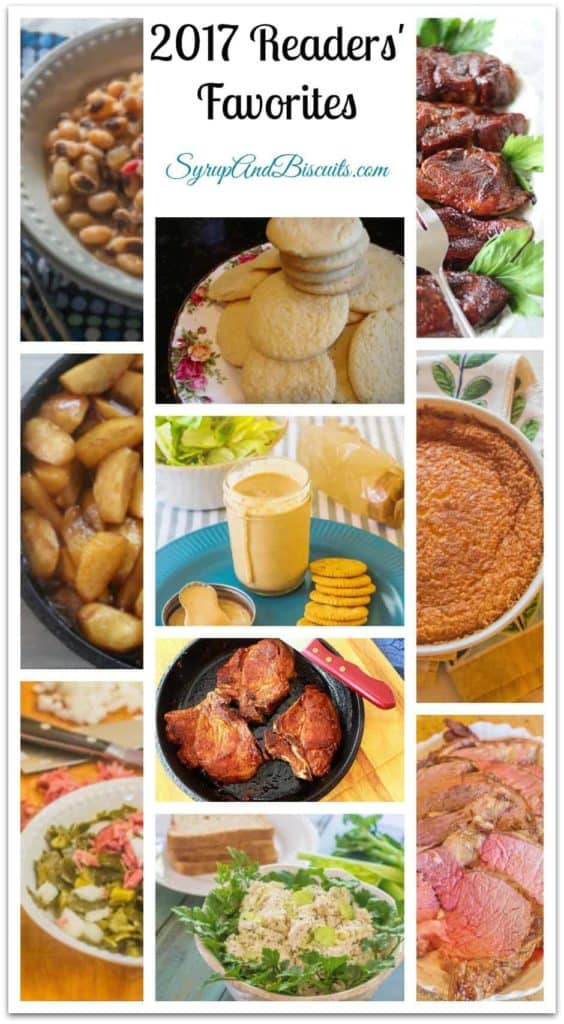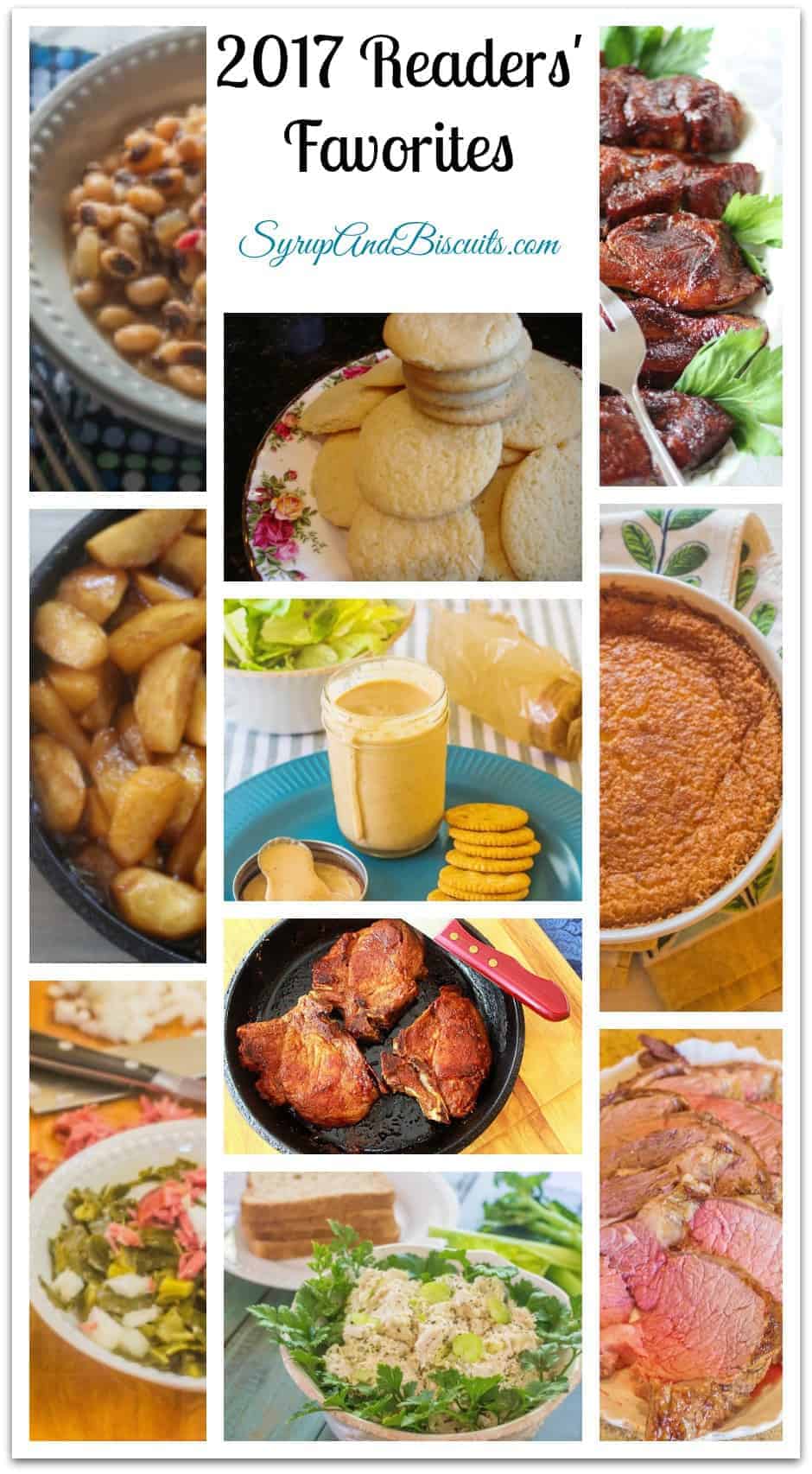 Readers' Favorite 2017 Southern Cooking Recipes