I never realized how much I love Hot Mulled Apple Cider until recently. Sam and I were visiting Colonial Williamsburg in the middle of December. We've been there several times before but this was our first winter trip. Take my word for it when I tell you it gets cold in the Tidewater region of Virginia during the winter. Temperatures dropped to the low thirties at night. Daytime temps were in the 40s and 50s with a wind that seem to blow constantly. For two Floridians, that's frigid.
We found a bakery that sold hot coffee and hot apple cider. I bought hot apple cider to wash down a ham biscuit lunch.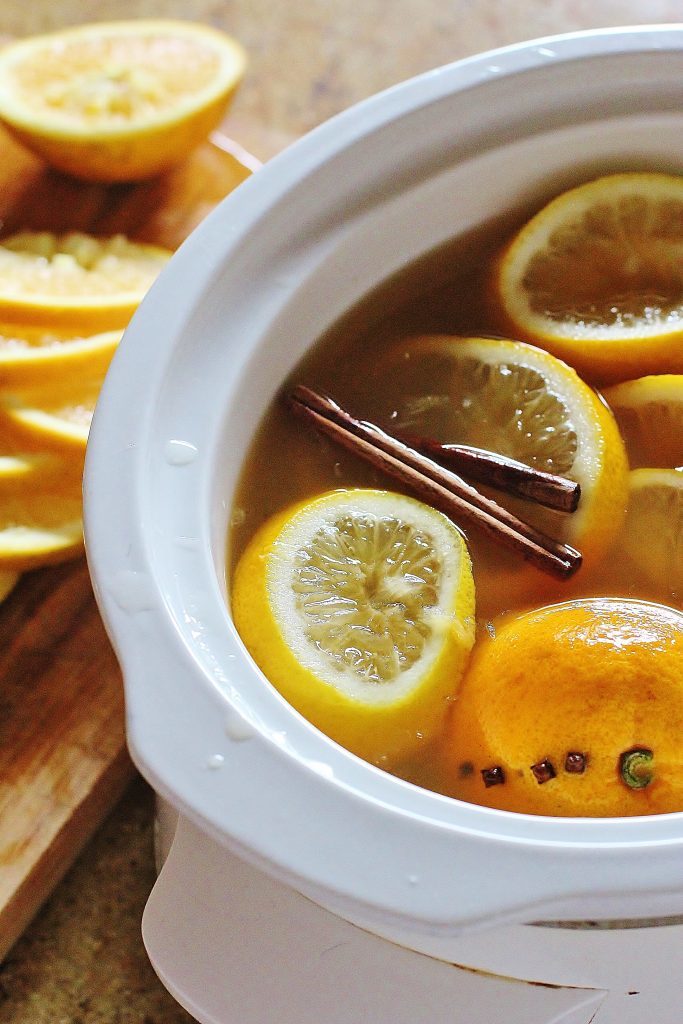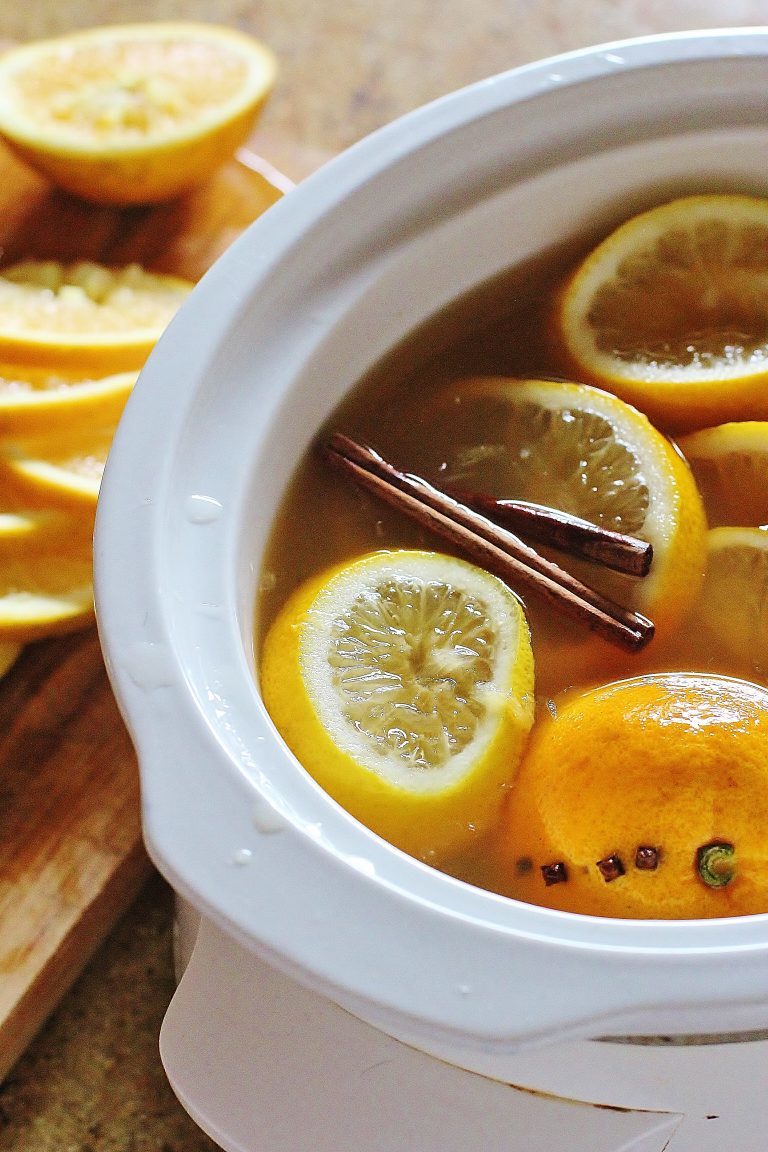 The cider was so good I couldn't seem to drink it fast enough. Maybe I enjoyed it so much because it warmed my innerds or perhaps it was the combination of the cider and ham biscuit that was a winner. Or, maybe the hot apple cider just seemed to compliment the colonial setting. Or, maybe it was a combination. Anyway, I left there dreaming about Hot Mulled Apple Cider.
I decided to use whole spices instead of ground because that's what I had in my cabinet. A combination of ground spices may be placed in a cheesecloth, tied securely and added to the cider pot. Instead of whole cloves floating around, I studded an orange with them to keep them anchored.
I picked oranges and lemons from our trees and added them to apple cider along with brown sugar, whole cloves and cinnamon sticks. Nothing complicated here. Putting it in the slow-cooker is a winner, too. The simmering aroma smells as good as the beverage tastes. Winner, winner. Chicken dinner.
On this Christmas Eve, the Garvin family wishes you and your loved ones all the blessings of the season. Merry Christmas to all!
Y'all come see us!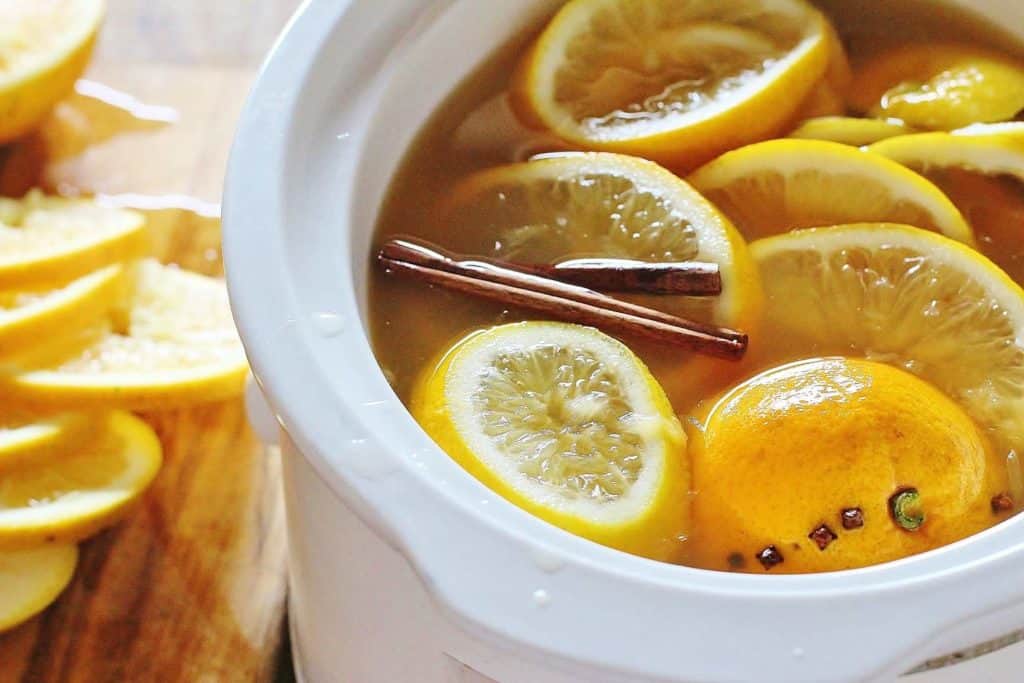 Slow Cooker Hot Mulled Apple Cider
yield: 2 quarts
Simmer apple cider in a slow cooker with citrus and spices for a delightful warm beverage.
1/2 cup brown sugar
2 oranges
whole cloves
1 to 2 lemons
4 cinnamon sticks
2 quarts apple cider
Put brown sugar in slow cooker.
Stud whole orange with cloves and place in slow-cooker.
Thinly slice remaining orange and lemon and place in slow-cooker.
Add cinnamon sticks
Add apple cider. Cover and simmer on low.
Serve hot. Garnish with orange or lemon slices.