Mobile, AL, my hometown, was the first city in the United States to celebrate Mardi Gras. The tradition is carried on today. Since moving away 26 years ago, we've never been back during Mardi Gras season. We have to celebrate in another way. We decided (read: I made the decision and my husband brilliantly supported it) to have a Mardi Gras themed dinner party.
We played jazz and Zydeco background music.
For table decorations, I randomly scattered beads, coins, masks and derbies down the center of the table. All the decorations were in the Mardi Gras colors of purple, green and gold and were obtained from a local party store.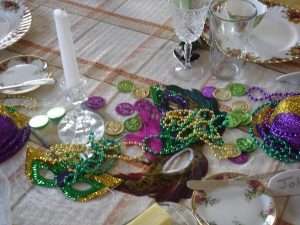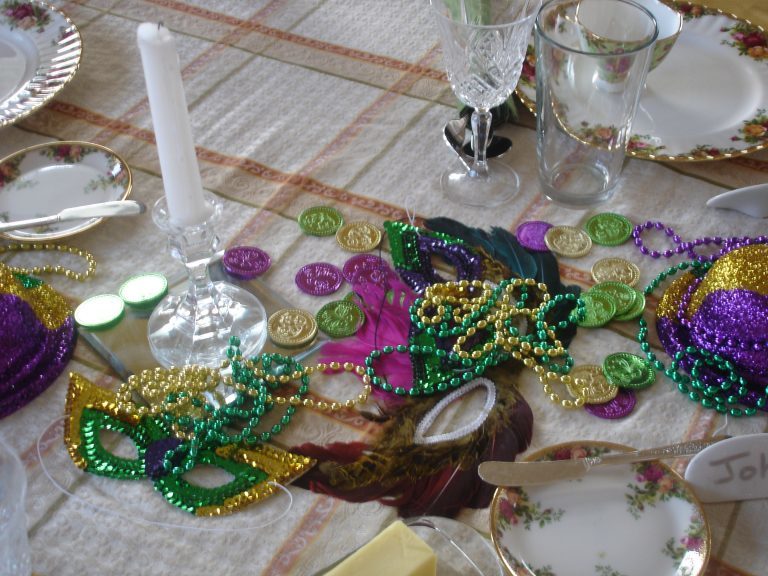 I wanted to set a pretty table using Old Country Roses china which is festive and highlights Mardi Gras colors .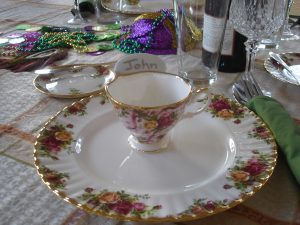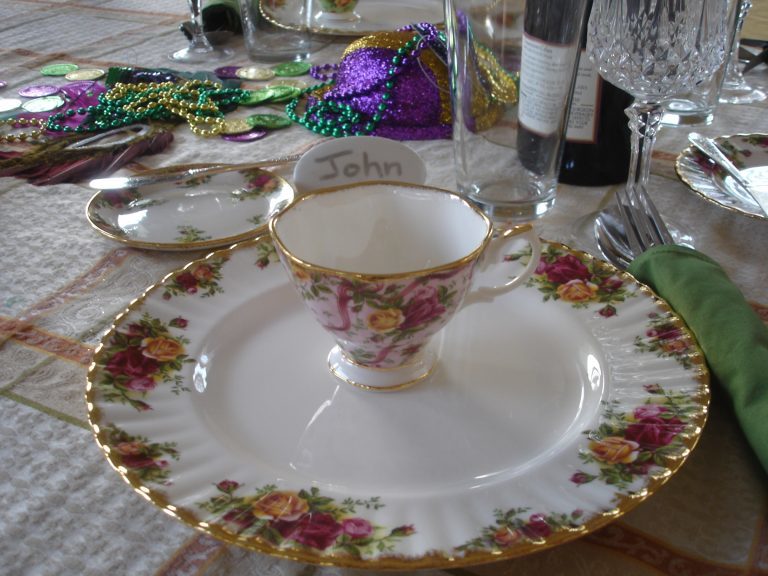 A balance of formal and informal for table settings keeps the party elegant but comfortable.
Formal aspects were: table seatings, china and crystal wine glasses. Informal aspects were everyday water glasses, whimsical table decorations and tableware rolled in napkins instead of being placed in a formal matter beside the dinner plate.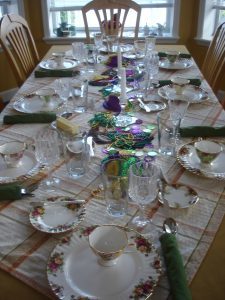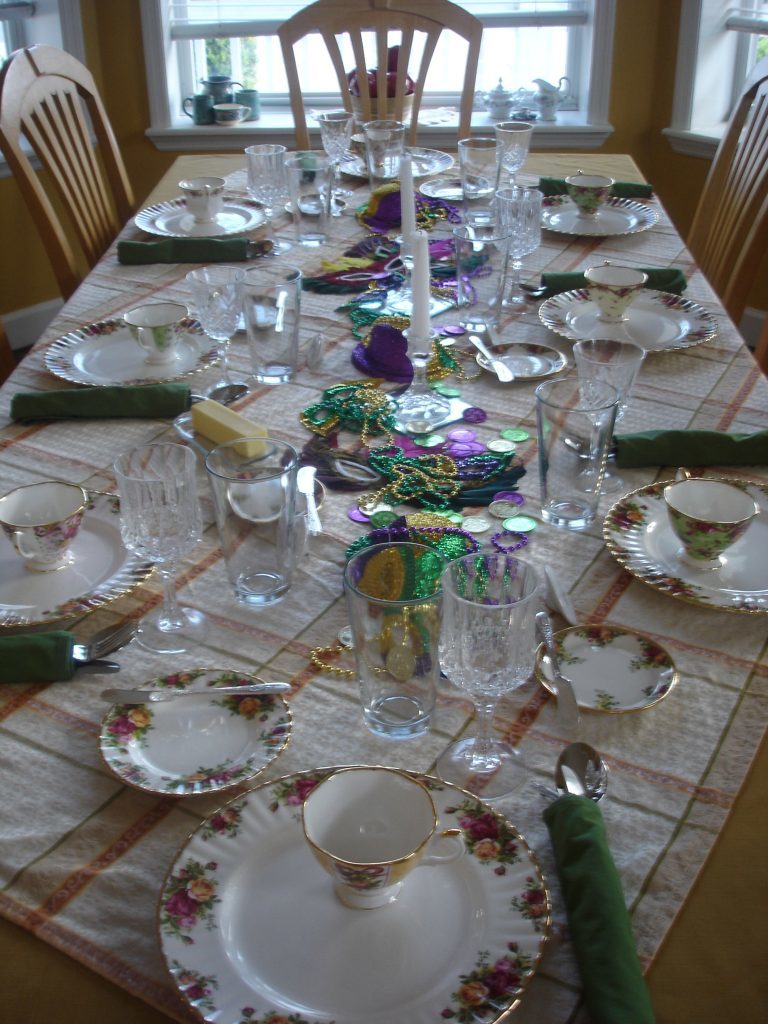 Shrimp and Crawfish Etouffee was served in the cups.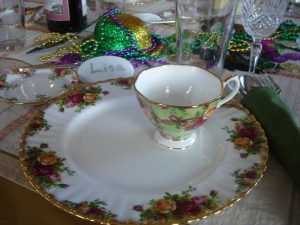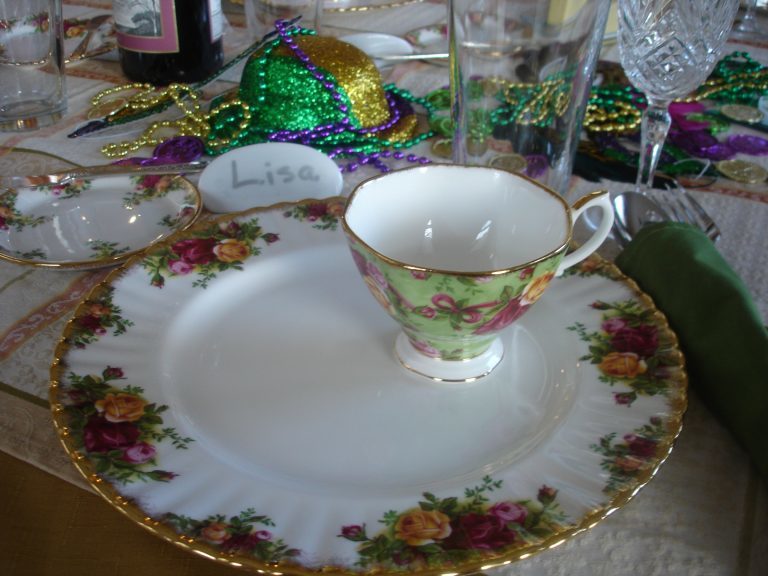 Vases filled with coins and beads made a fun centerpiece for my outdoor dining table where we enjoyed our King cake dessert.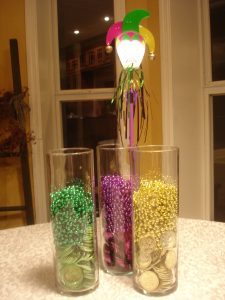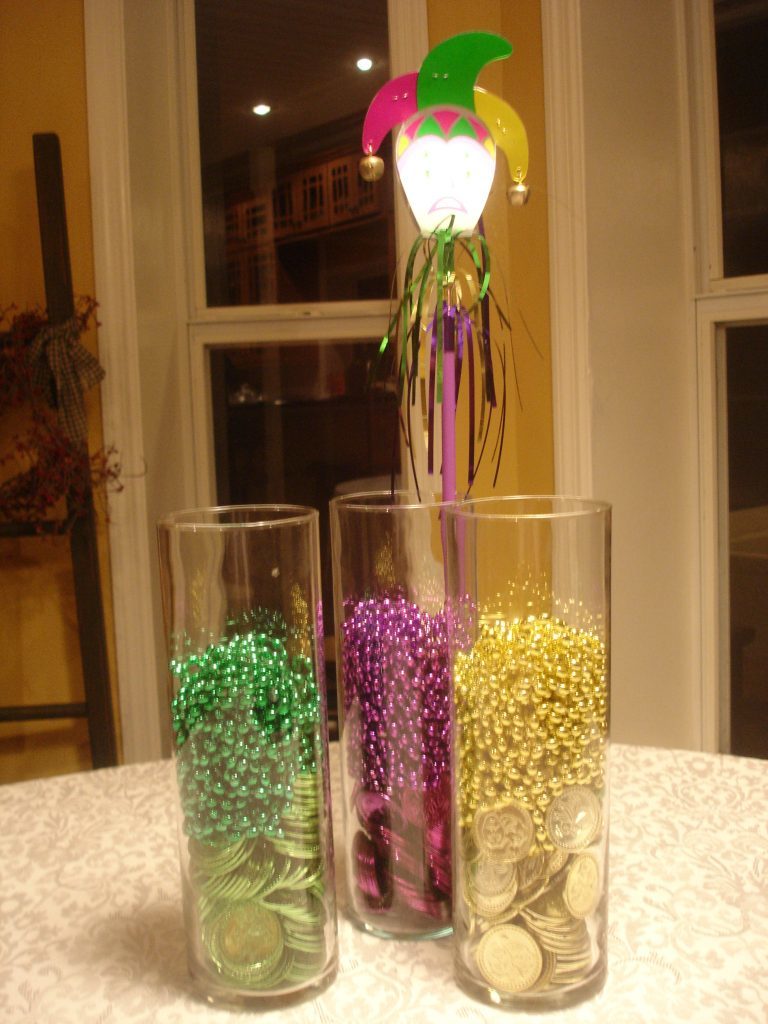 The menu was primarily Cajun food. I included a marinated vegetable dish for color and visual appeal.
MENU
(click on the name of the dish to go directly to the recipe)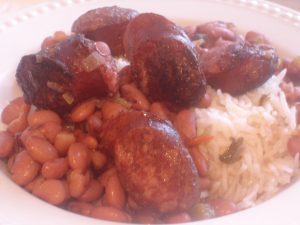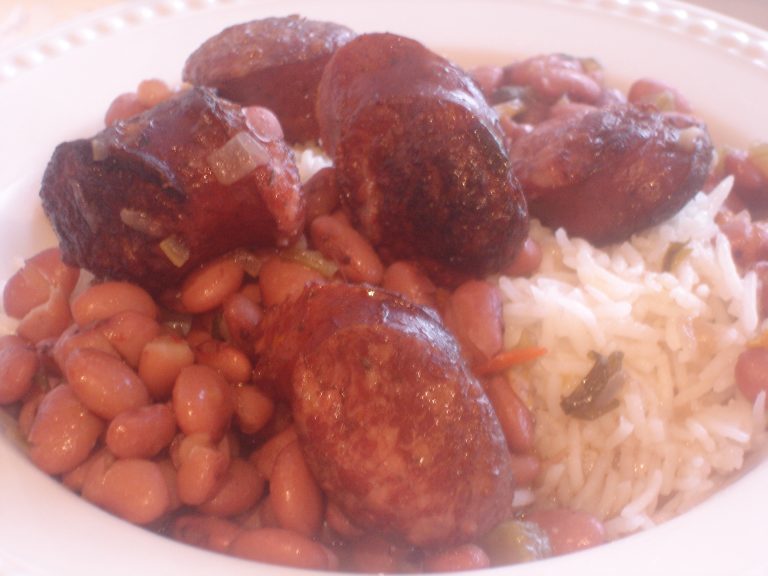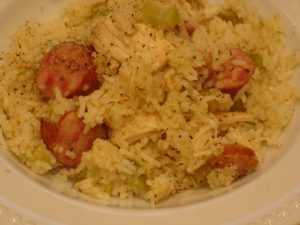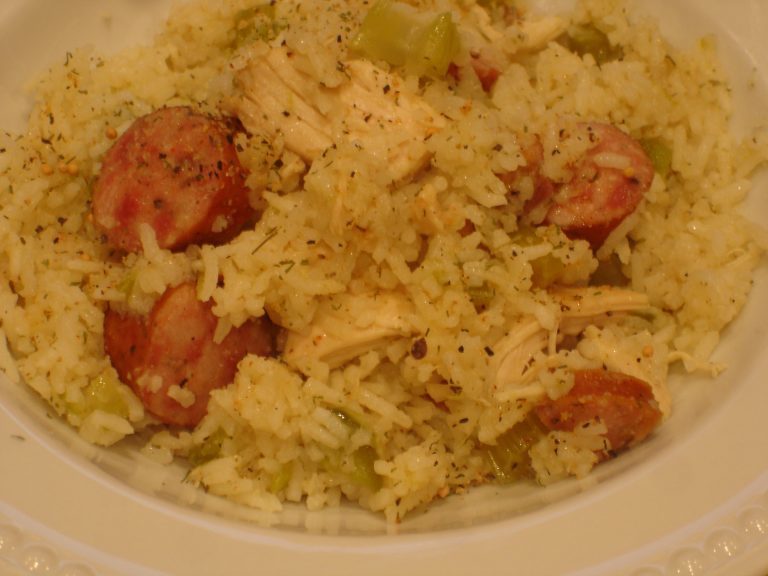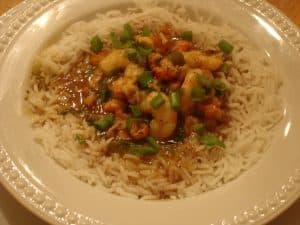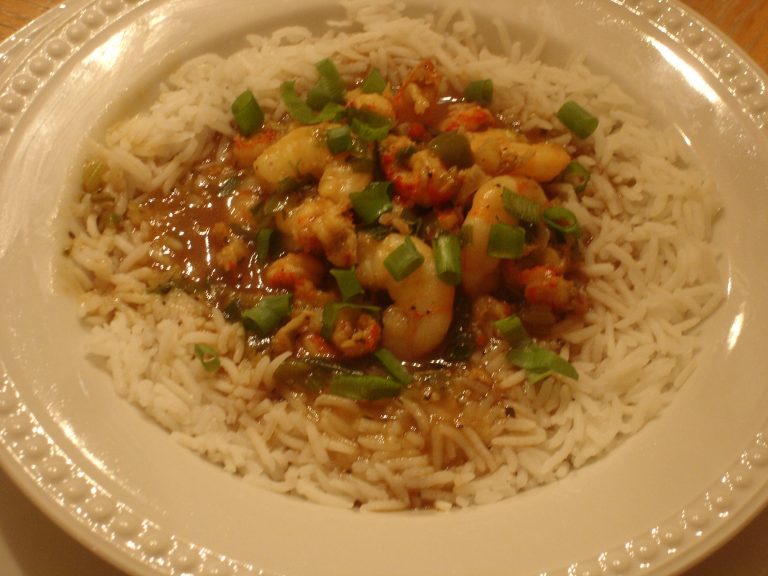 Copper Penny Salad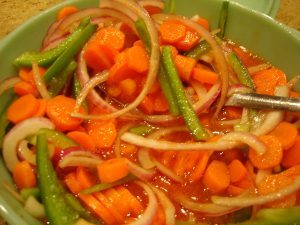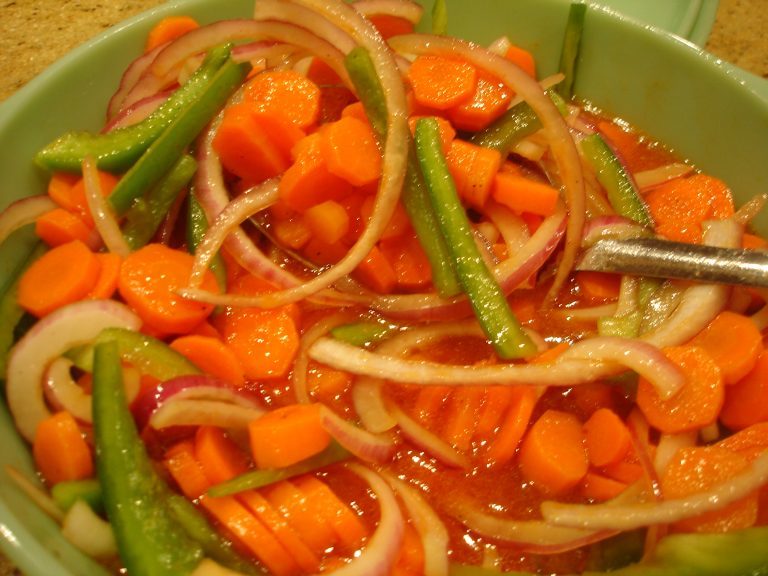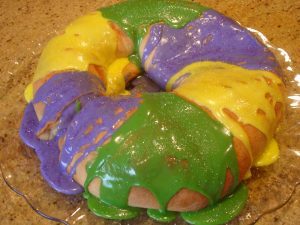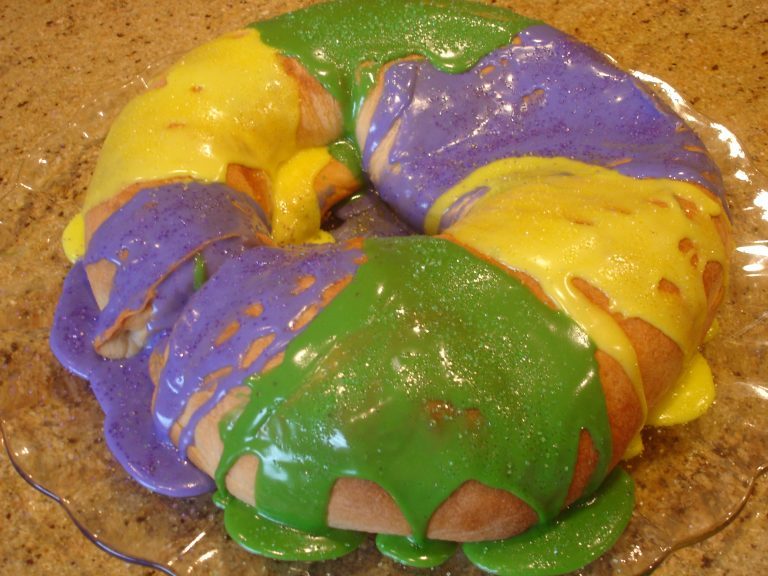 Laissez le bons temp rouler!