A simple supper of skillet fried fish is therapeutic. Certainly, it provides nourishment. But it does much more than that. It is a reminder that simple, honest food never goes out of style. It was good years past. It's good today. Years from now, it will be just as good.
Don't over think this recipe. A fancy ingredient isn't necessary. Keep it simple, just the way it's intended. Your soul will thank you.
Y'all come see us!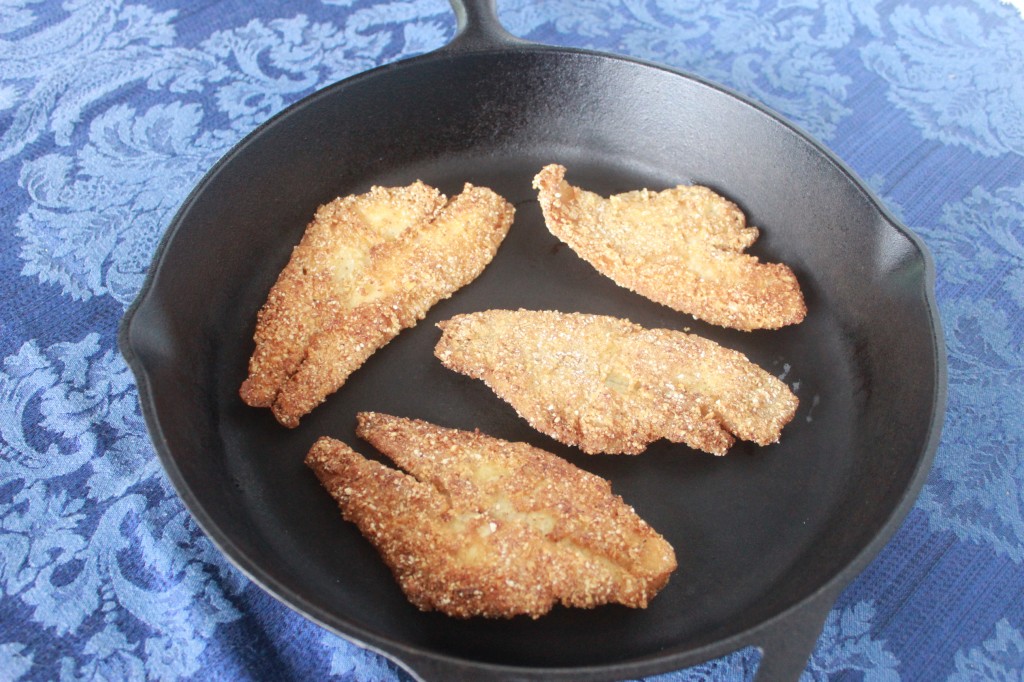 Skillet Fried Flounder
yield: 2 servings
A filet of any white fish can be substituted. The cook time will vary according to the thickness of the filet. Thin filets only need to cook until the coating is golden brown. In the words of my Granny, "Dreen your fried fish good on paper towelin." (translation: Drain your fried fish well on paper towel). Serve warm.
4 thin flounder filets
1/3 cup cornmeal (not cornbread mix)
1 tablespoon all-purpose flour
1 teaspoon Old Bay seasoning
cooking oil (I use canola)
Mix cornmeal, flour and seasoning in a shallow bowl.
Heat 1/2 inch to 3/4 inch oil in a large skillet till good and hot – about 350 degrees.
Dredge filets in breading mix. Add to hot oil. Cook until breading is nicely browned. Turn and repeat on remaining side. Thin filets will cook in about 3 minutes per side.
Don't crowd the fish in the pan. If needed, cook in batches. Keep cooked filets warm in oven until ready to serve.