Adapted from The Pioneer Woman Cooks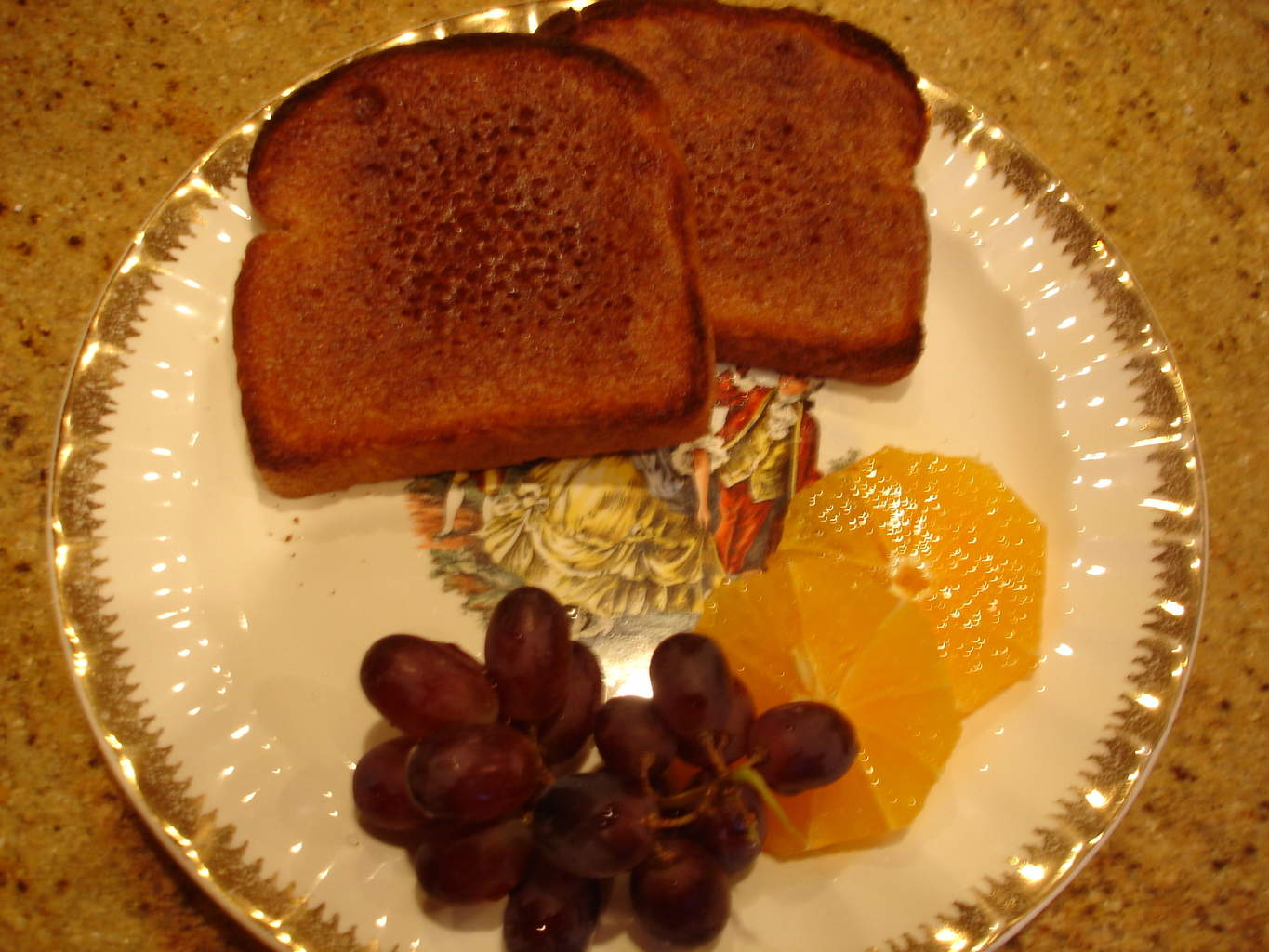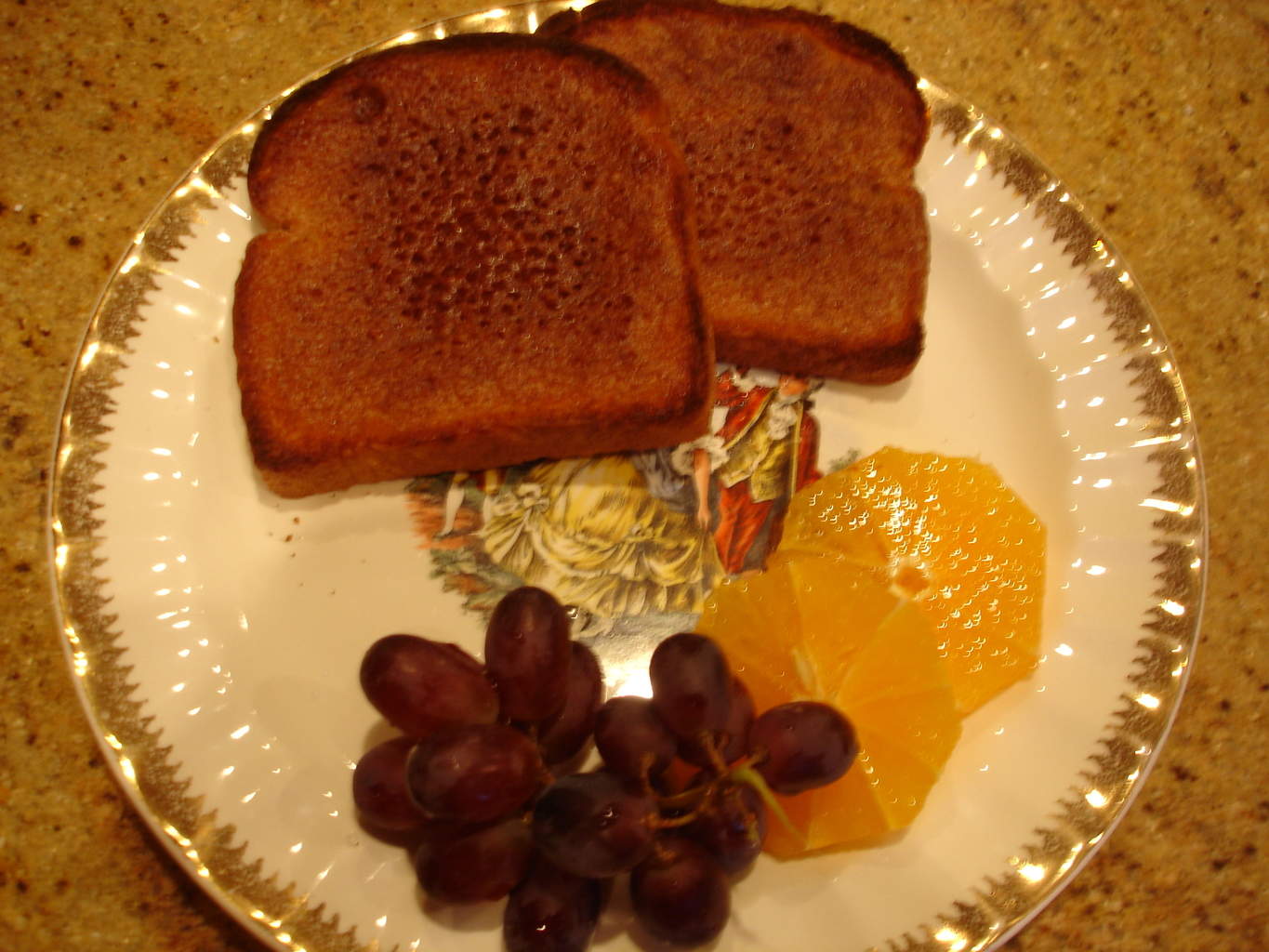 I've got to hand it to The Pioneer Woman. This is one recipe I seriously wished I had created all by my little self. I grew up eating cinnamon toast. My mother would sprinkle sugar then cinnamon on bread and top it off with dots of butter, then broil the toast. That's a mighty fine way to fix cinnamon toast. But this method is the Grandmama of all cinnamon toasts. I make compound butters all the time. I love cinnamon toast. But my brain never connected the two. Why not make a compound cinnamon sugar butter? Gosh, I wish I had thought of that!
Cinnamon toast and scrambled eggs is the perfect Saturday morning breakfast. Just the thought alone plops me right on the time machine and I'm transported back to our living room, the black and white television with the rabbit ears, and watching Might Mouse, Huckleberry Hound and Sky King. Raise your hand if you remember any of those.
This method is simple. You just mix up sugar, cinnamon and vanillla extract with softened butter and spread it on the bread. Then, you bake it at 350 degrees for 10 minutes. This lets the butter melt down into the bread to bring even more deliciousness to this simple comfort food. After 10 minutes, turn on your broiler….not don't run away, stand right there. Broil it until the edges are brown and the butter is bubbly. And you smell the cinnamon. If you don't make another recipe that I post, please make this one. It's just that good.
I've got to hand it to you, Pioneer Woman. This is a good 'un!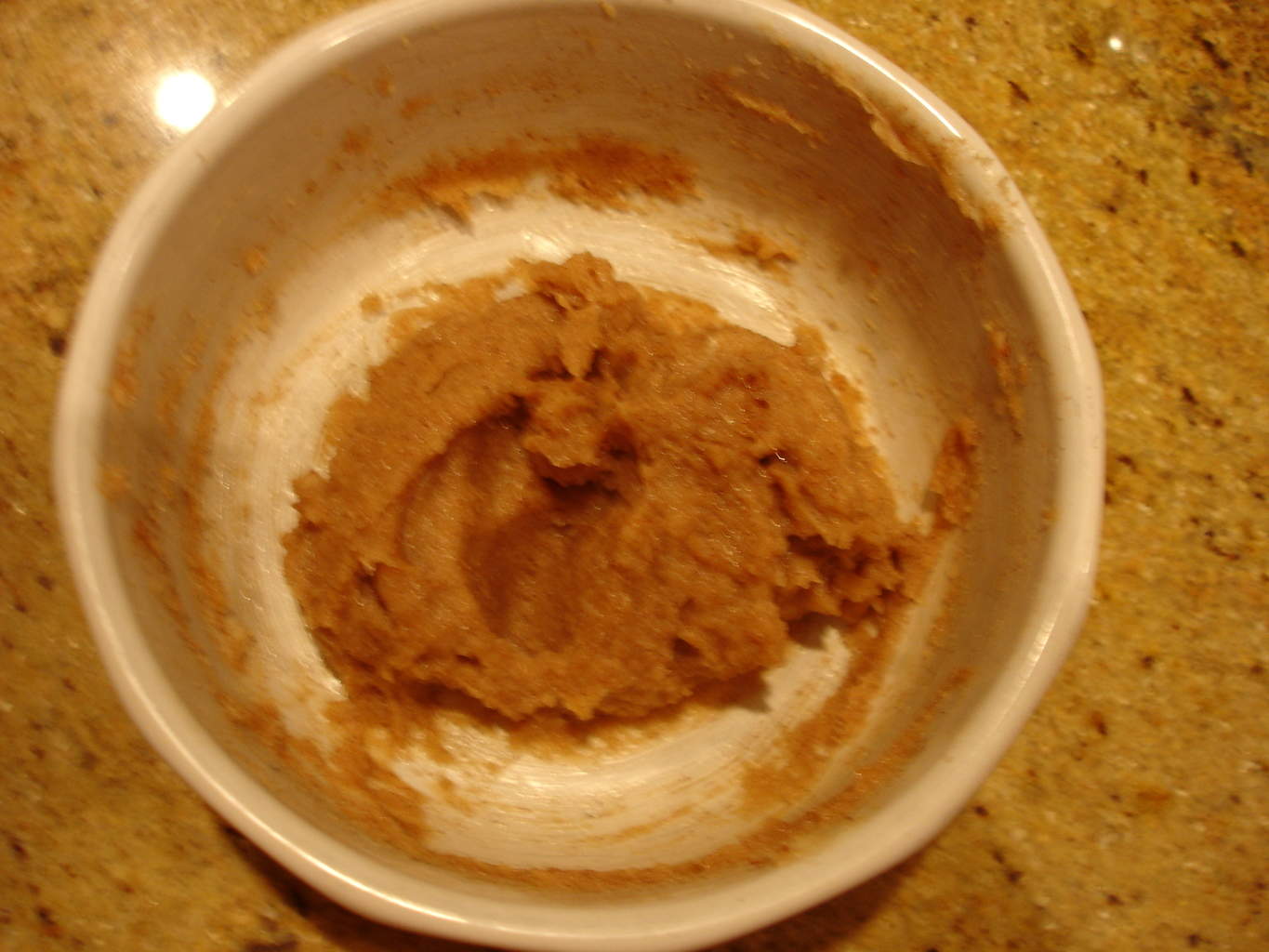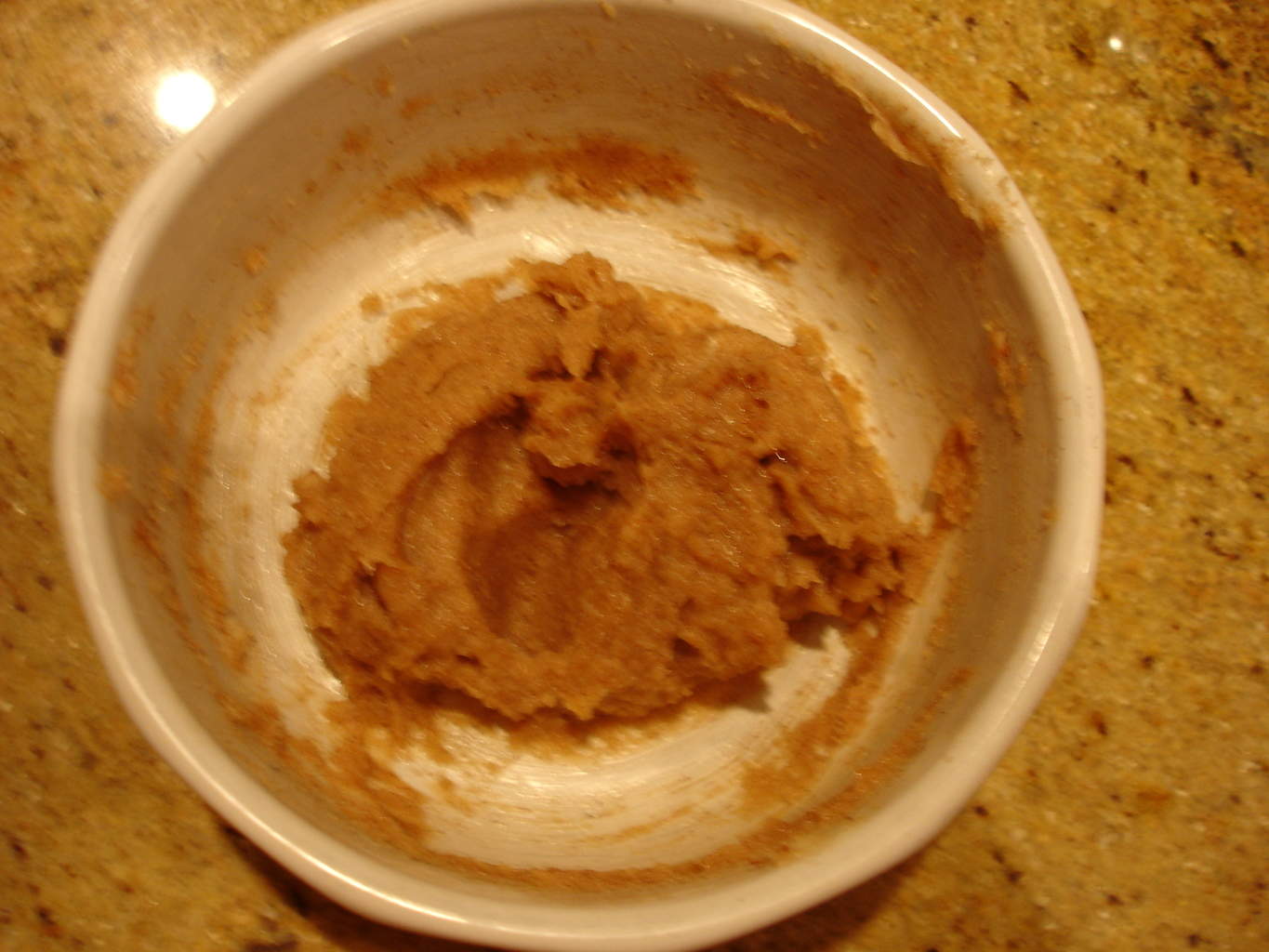 Mix cinnamon, sugar and vanilla extract in softened butter. For one stick of butter, I use about 1/2 cup of sugar, 1 tbsp of cinnamon and 1/2 tsp. vanilla. You might have to adjust the amount of cinnamon because we like our toast to be cinn-amon-amon-amon-y.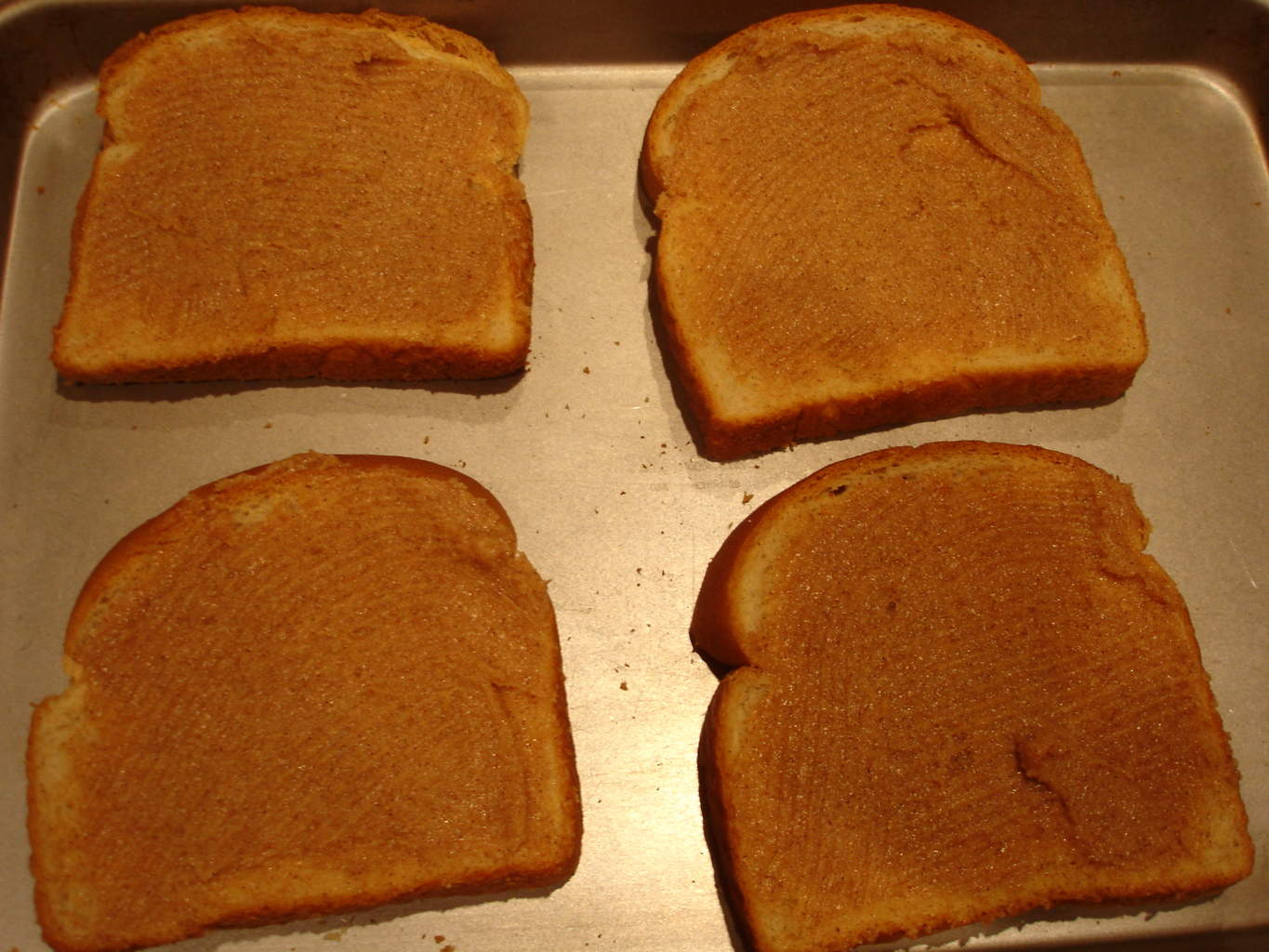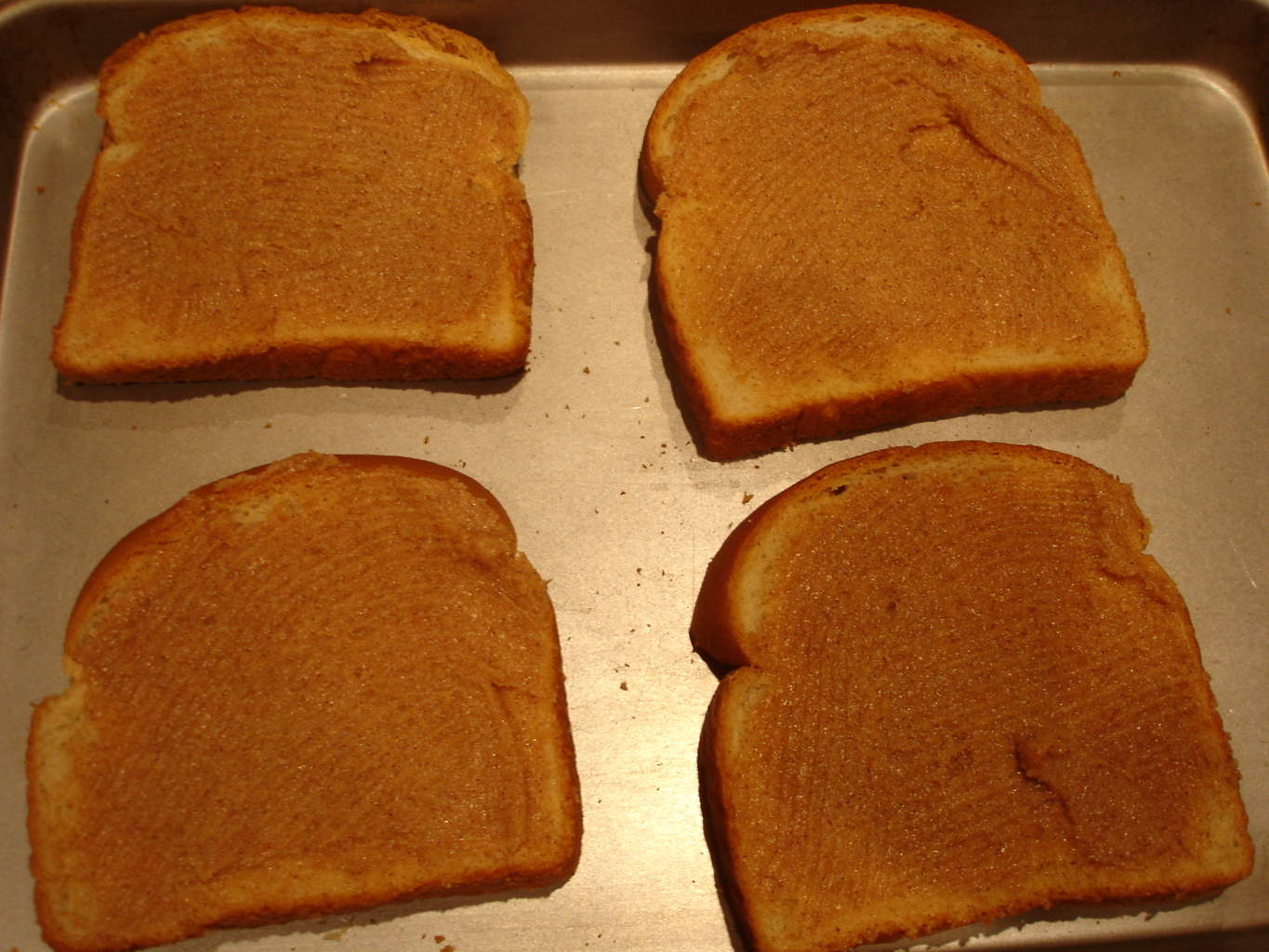 Spread it on bread. One stick of butter will make enough spread for 8 slices of bread.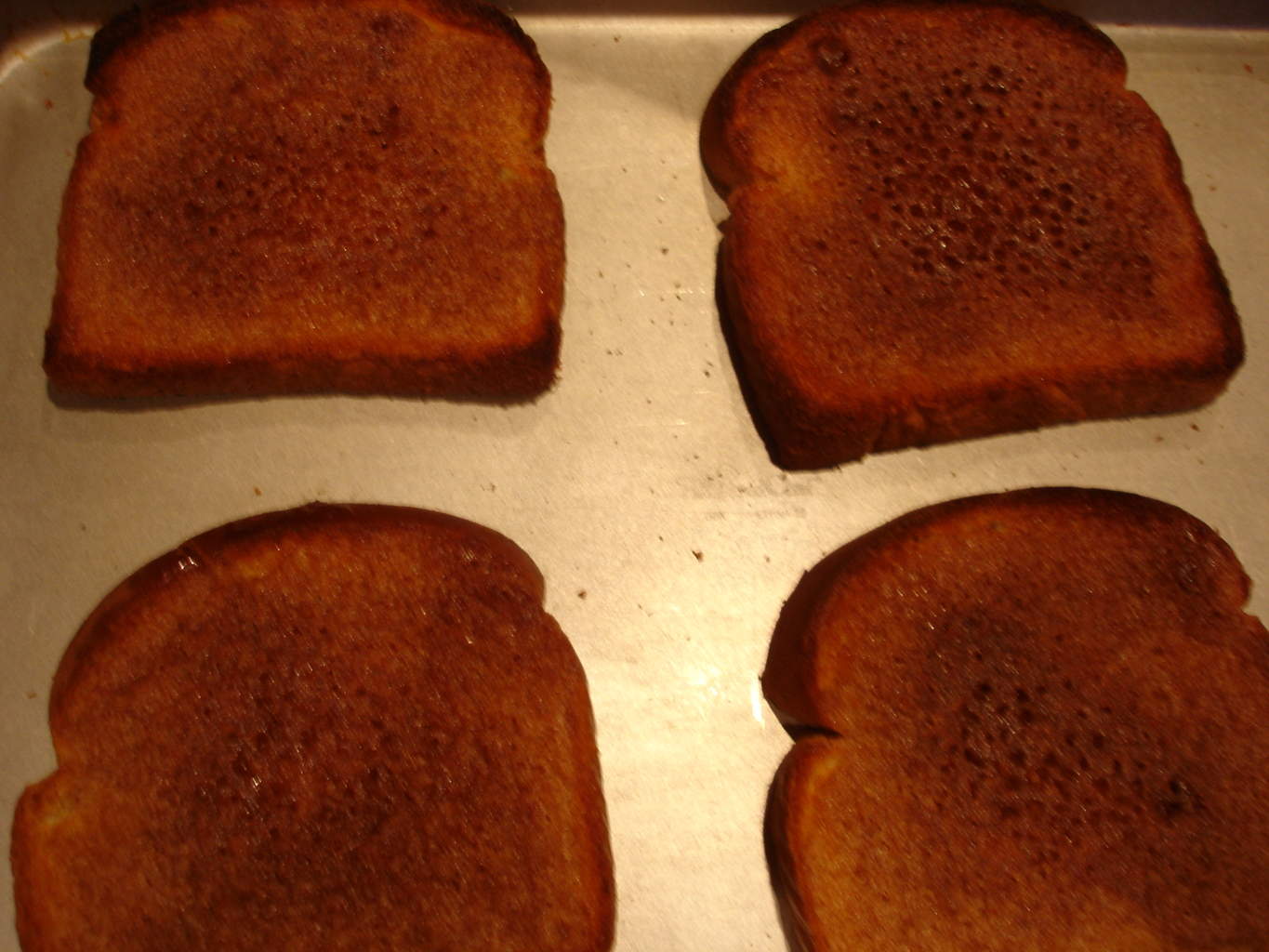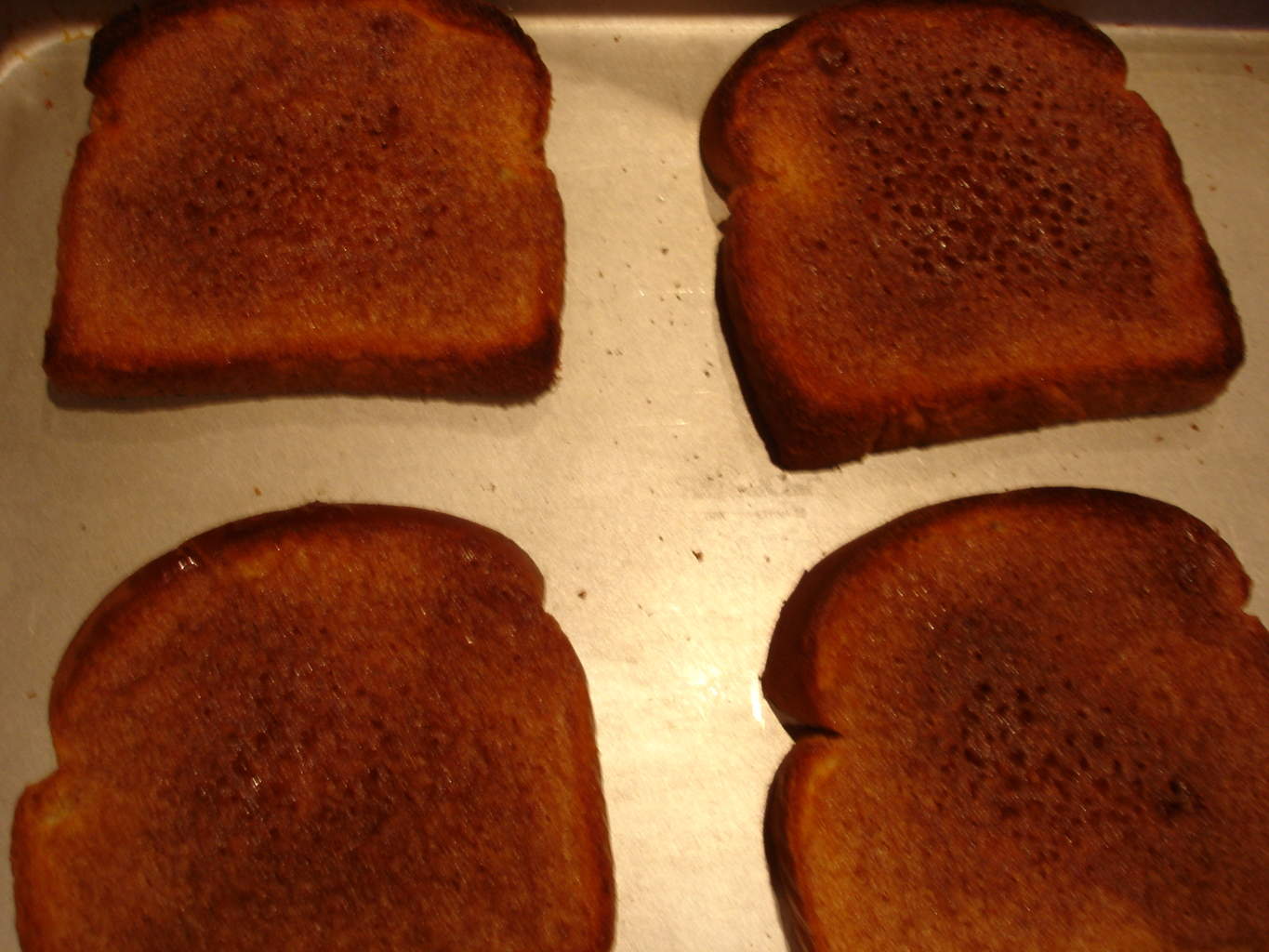 This is how it looks when it's done.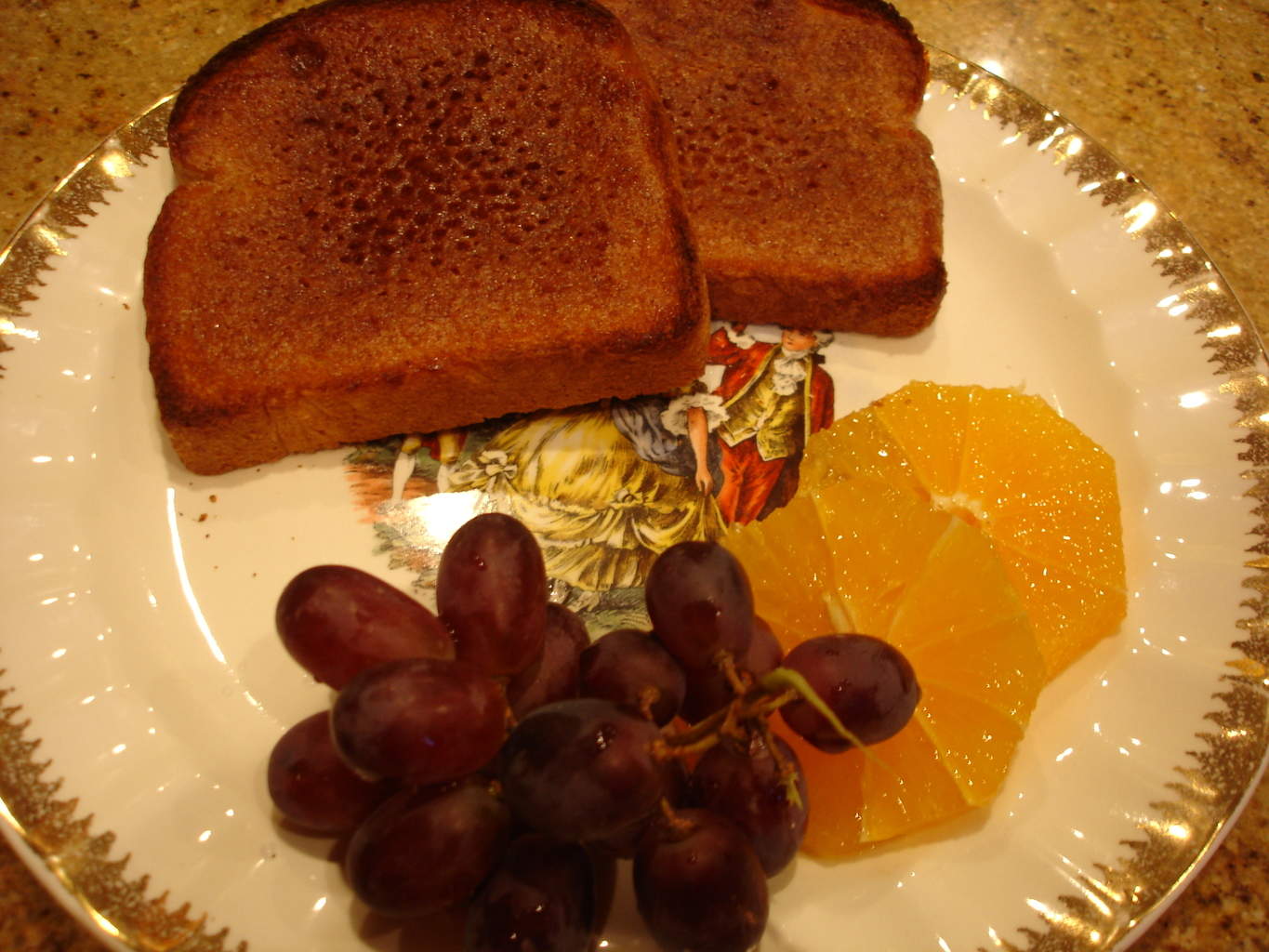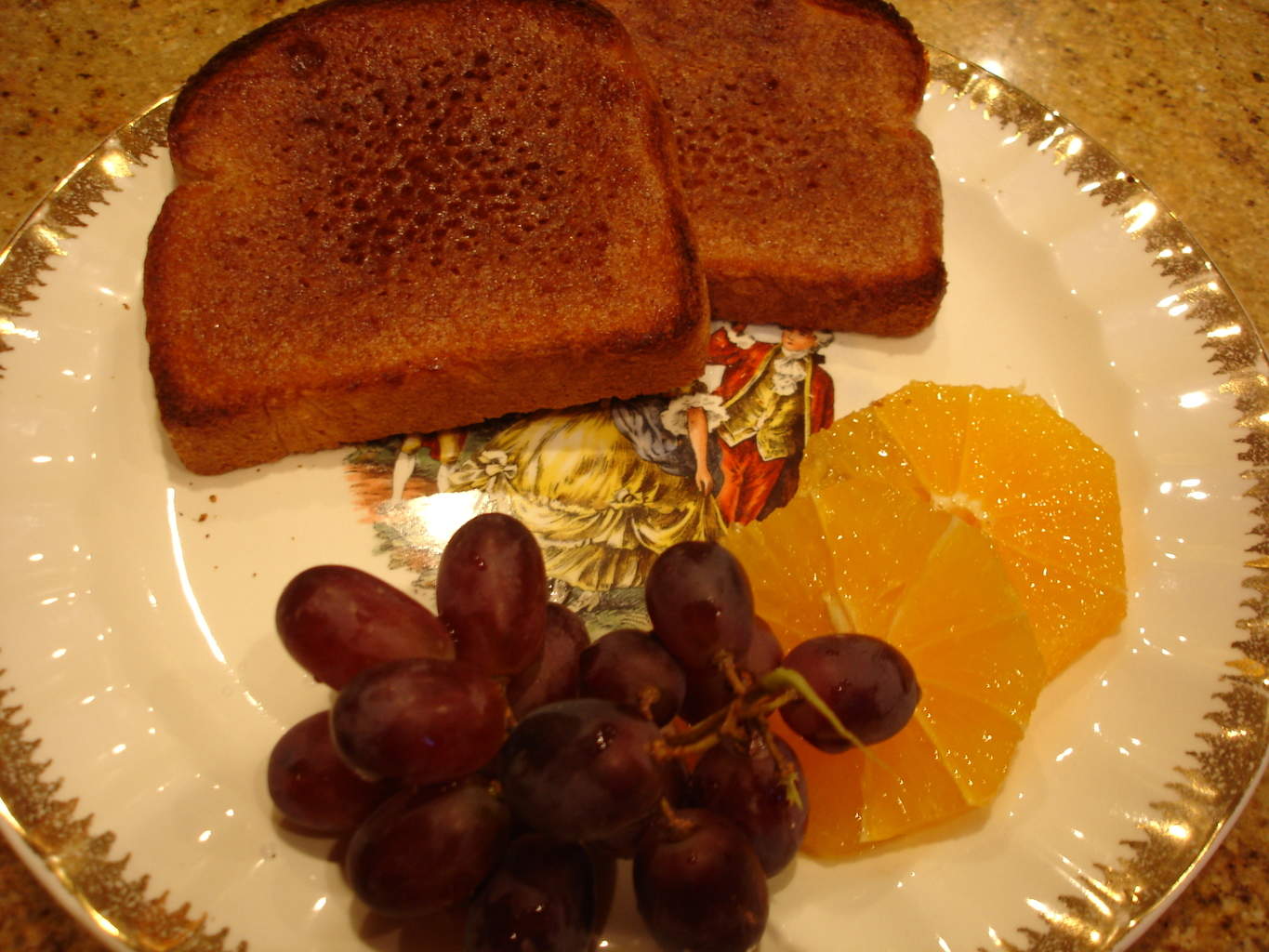 Saturday morning breakfast at Jackie's. "Here I come to save the day. That means that Mighty Mouse is on his way!"