Florida does an interesting thing to the fall. It hides it. Florida residents could benefit from someone tapping us on the shoulder to let us know fall has arrived. The beautiful display of colors in other areas of our country make us envious.
We have to look hard for signs of fall. I planted two maple trees in the front yard for the expressed purpose of having some fall color. The leaves are just starting to turn and it's already late October.
Even still, we only see a slight blush of color before the leaves fall.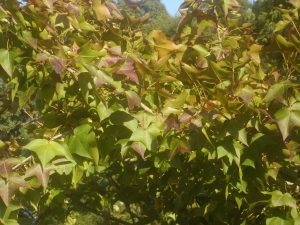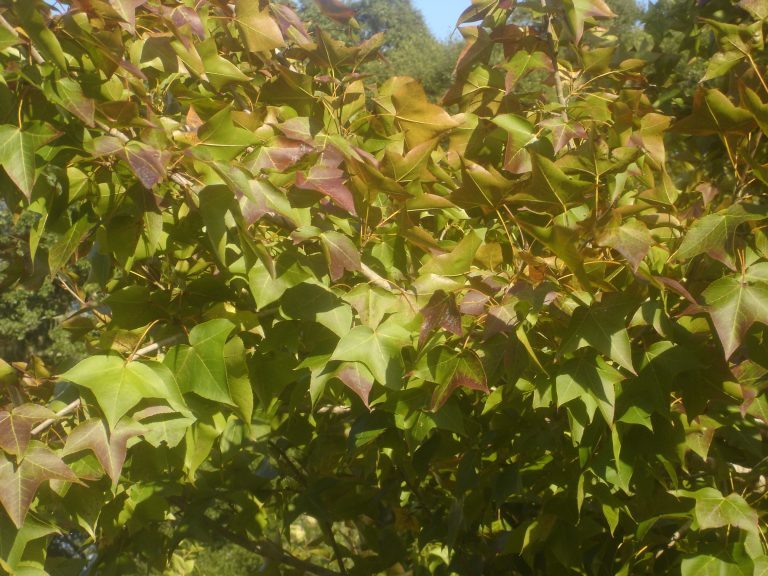 Holly berries are getting a tint of red.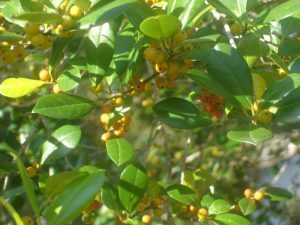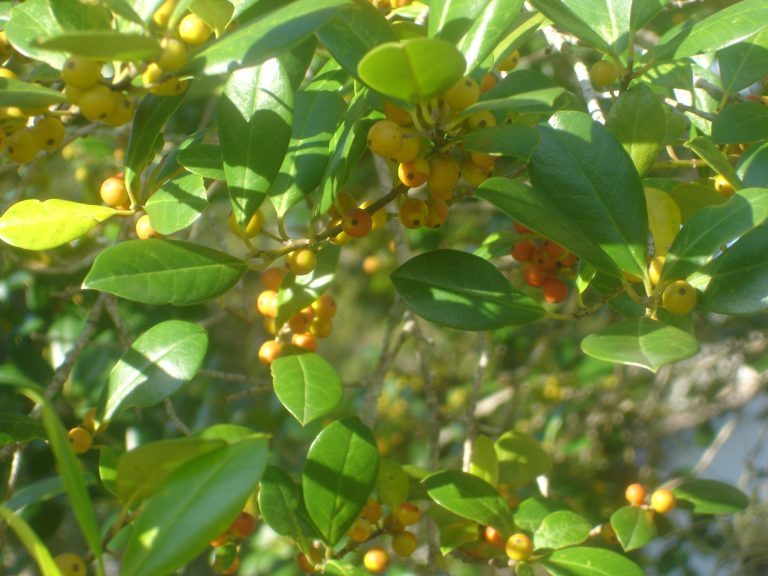 Beauty Bush berries have turned a deep purple.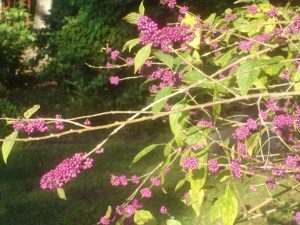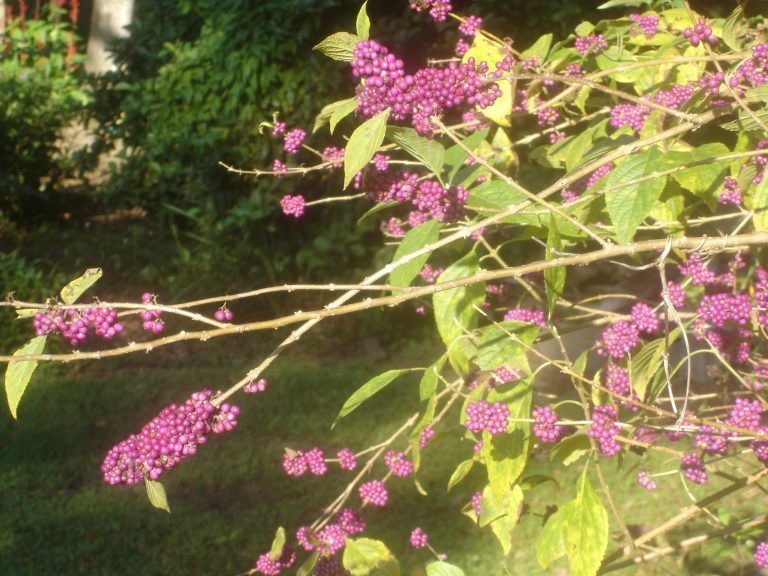 Oranges are taking on yellowish hue prior to turning orange.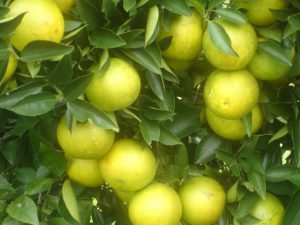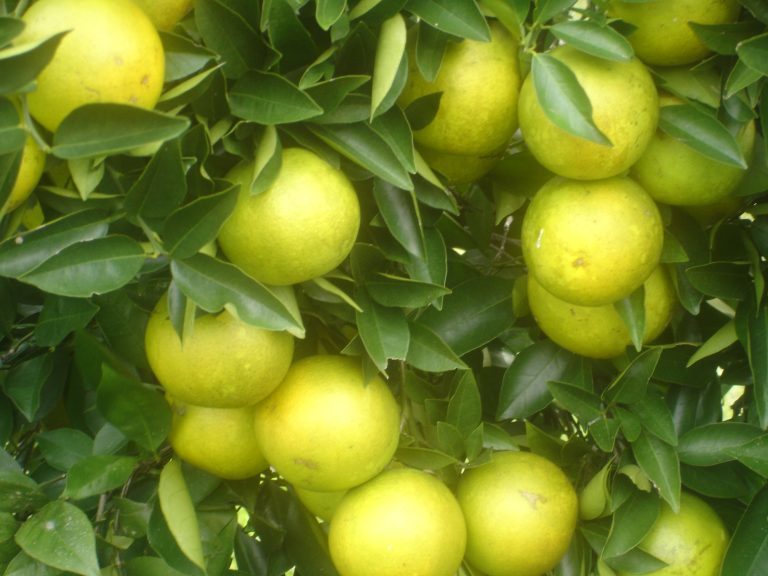 Nandina bushes are full.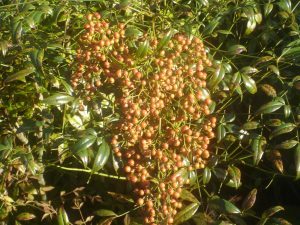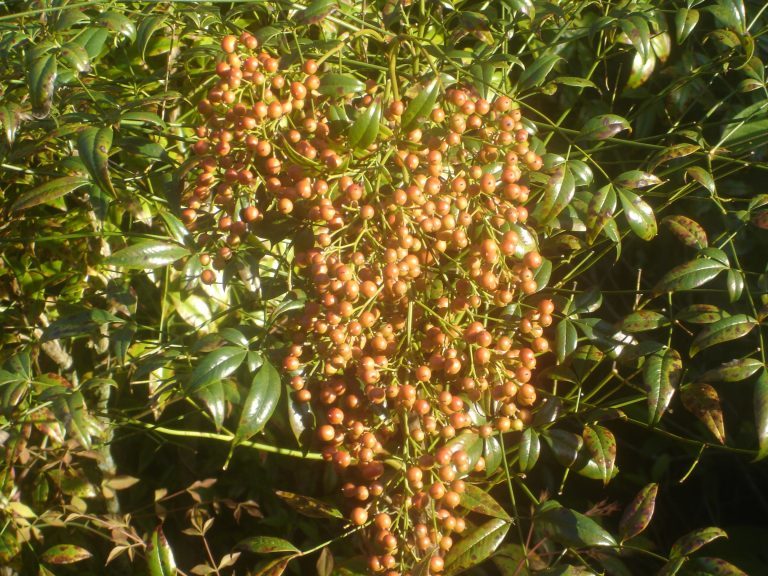 Fall colors in Florida are muted and sparse. Since moving to Florida 26 years ago, fall has always seemed empty. I pined for the brilliant colors of fall. Not anymore. I'll never have to pine for them ever again. This past weekend changed everything.
I was blessed to attend a spiritual retreat called The Walk to Emmaus. Brilliant colors are a big part of the Emmaus experience, so much so that the theme song is a Mexican folk song named "De Colores". The brilliant colors shine brightly all throughout the spiritual walk. You're shown God's love through unselfish acts of others and the vivid colors of nature. The retreat was the most important 72 hours of my life.
Because of a conflict with a family obligation, I chose to attend the retreat this fall instead of the spring. In retrospect, the timing couldn't have been better. Springtime in Florida is glorious and almost perfect. I never felt empty.
Fall has new meaning in my life. The brilliance of the colors now are almost blinding. They're crisp, clear and meaningful. No more emptiness. All because of 72 hours. The most important 72 hours of my life.
De Colores!
Y'all come see us!
*********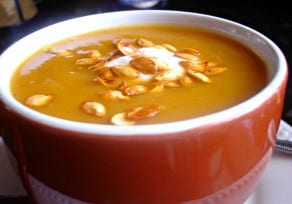 Slow-cooker Butternut Squash Soup
This dish is a wonderful fall ambassador. The golden-orangy color, seasonal fruit and vegetables, warmth from cinnamon and curry, and roasted squash seeds represent fall in a glorious way.
For soup:
2 average size butternut squash (roughly 3 pounds), peeled , seeded and cubed (reserve seeds)
2 Granny Smith apples, peeled, cored and roughly chopped
2 medium sweet onions, peeled and sliced
1 quart chicken stock (homemade or commercial)
1 teaspoon salt
1 teaspoon cinnamon or cinnamon blend (I used Pampered Chef cinnamon blend)
1/4 teaspoon curry powder
1 tablespoon honey
For garnish:
butternut squash seeds
olive oil
honey sweetened yogurt
Butternut squash is a bit of a rascal to prep. You can either use a vegetable peeler or a sharp knife to remove the skins. It's a rather firm (read: hard to cut) vegetable. I sometimes see them in the grocery store already prepped. If you find it extremely difficult to cut them, you might ask your produce manager to do it for you.
Remove the strings and the seeds from the center. Be sure and save those seeds because we are going to roast them for a garnish.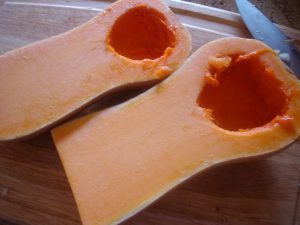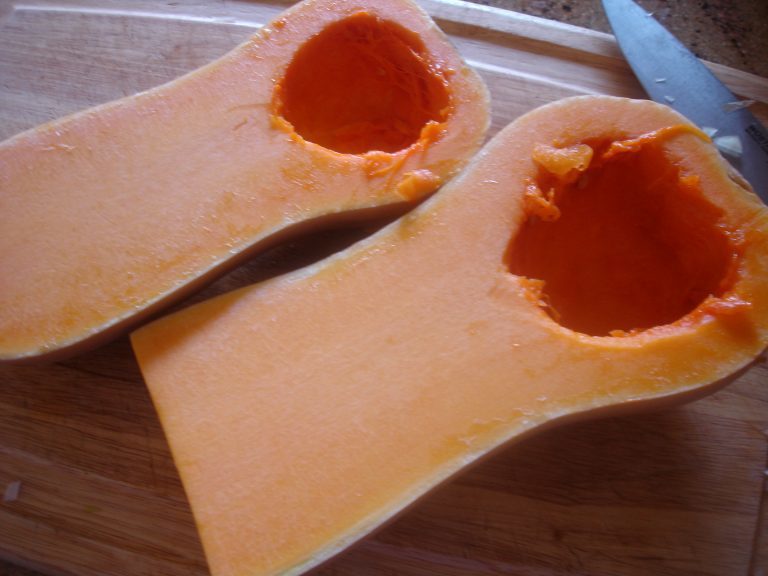 Saute onions in olive oil until they start to caramelize. Add cooked onions and the rest of the ingredients to a slow-cooker. Cover and cook on high for 2 to 3 hours until vegetables are tender.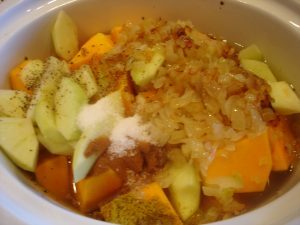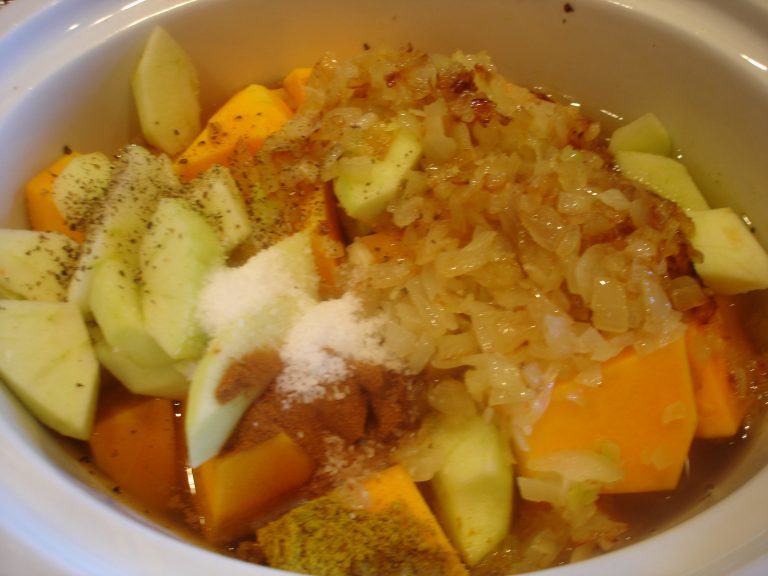 When all the vegetables are tender, purée the soup until smooth. I highly recommend an immersion blender. You don't have to transfer the hot soup to the food processor and worry about getting splattered and burned. I have experience with the business of getting splattered and burned.
Separate the seeds from the stingy stuff. Toss the seeds with olive oil and 4-1-1 seasoning. Place on a prepared baking sheet and roast at 400 degrees for 10 to 15 minutes or until nicely browned, stirring occasionally. Keep an eye on them. Once they start browning, they mean business.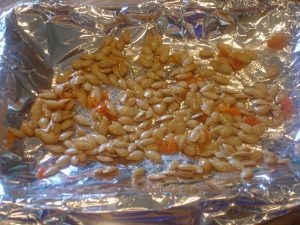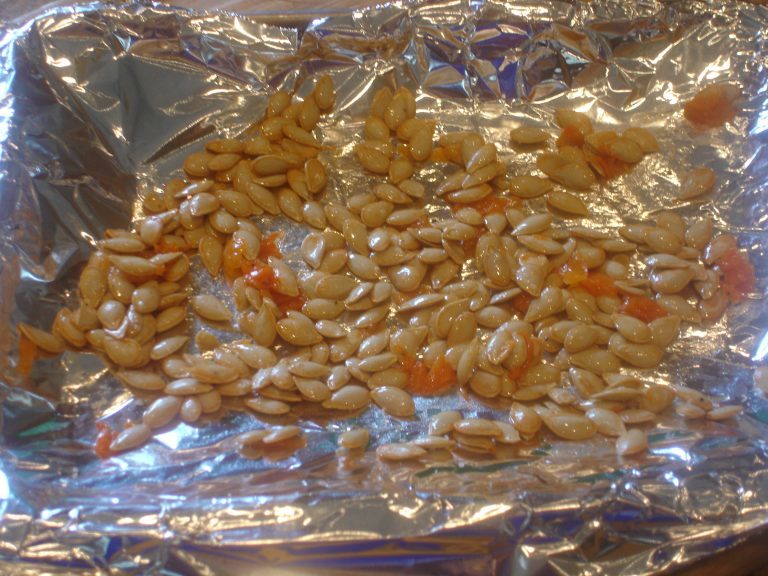 Pour the soup into your favorite soup mug. Mine just happens to be a lovely fall color. Add a dollop of honey sweetened yogurt and garnish with some of the toasted seeds that you didn't burn. I tried to tell you to keep an eye on them. I have experience with the business of burning the seeds, too.