Sweet potatoes! How I love thee! They're one of my favorite foods. That's a glowing endorsement because I L-O-V-E lots of foods. Sweet potatoes are just as happy in a savory dish as they are in sweet dish. Don't wait until Thanksgiving Day to enjoy this orange tuber.
Sweet Potato Oven Fries can accompany a beef, pork or poultry entrée. Allow one medium sweet potato per adult but don't be surprised if they eat more. They're just that good.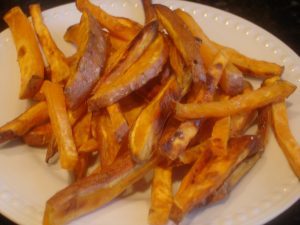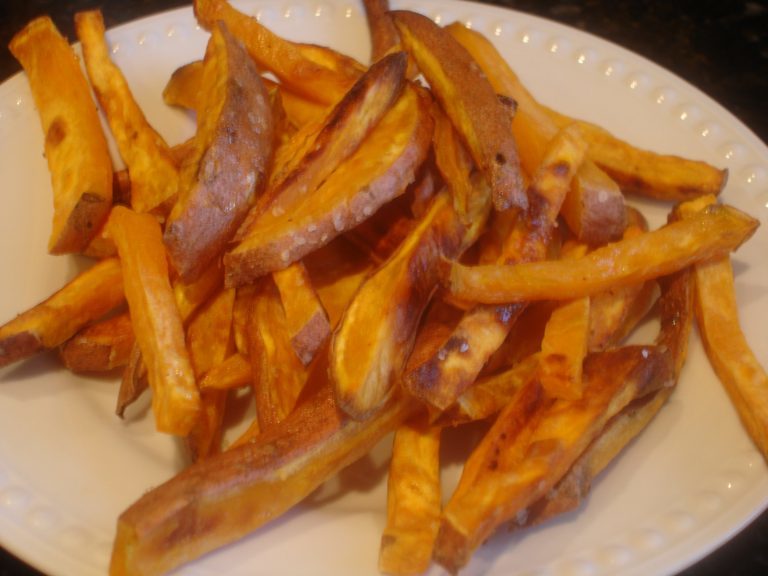 Sweet Potato Oven Fries
sweet potatoes
olive oil
kosher salt
Wash potatoes. It's not necessary to peel. Cut them into planks…….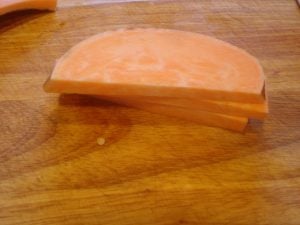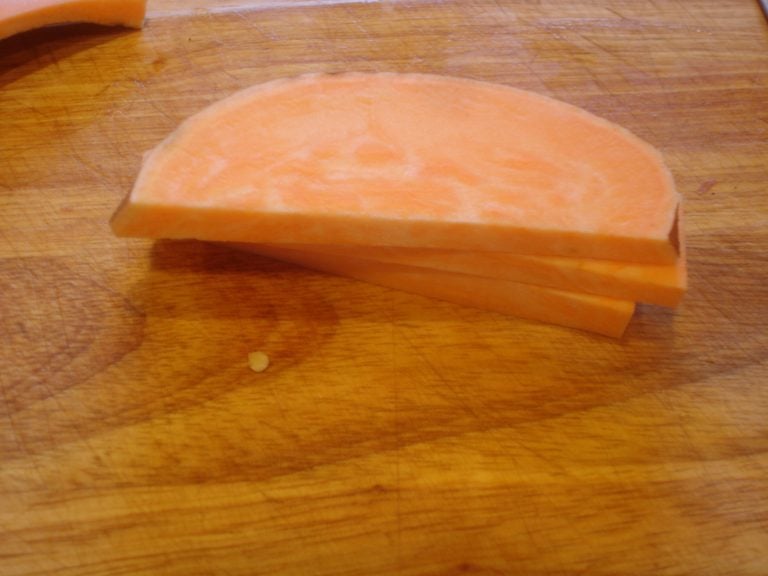 …………..and then into thin strips.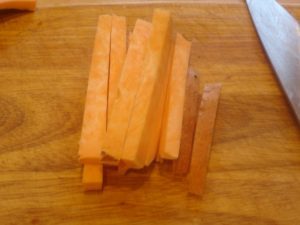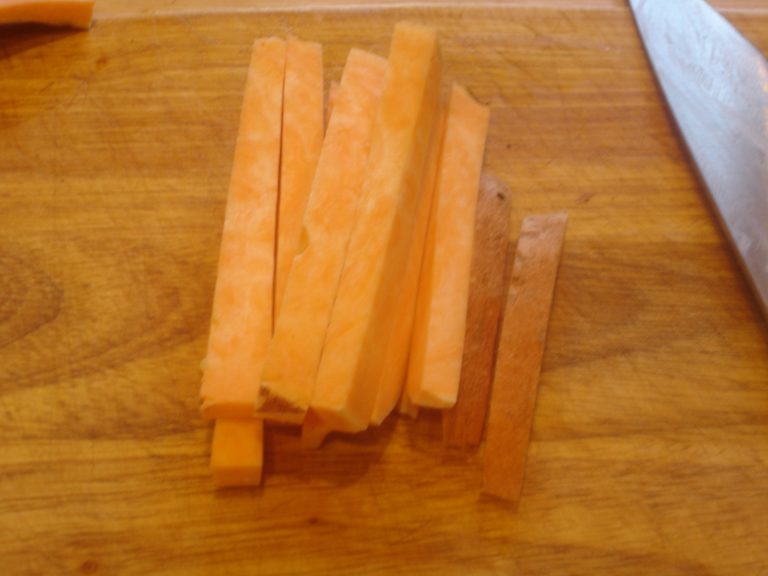 Prepare a baking sheet by lining with aluminum foil and spraying with a non-stick spray. I spray everything with non-stick spray. Nothing's safe from me. Toss in olive oil and sprinkle with kosher salt. Bake at 450 degrees for 30 minutes or until they reached the desired degree of browness.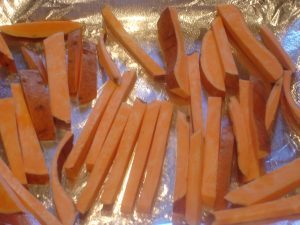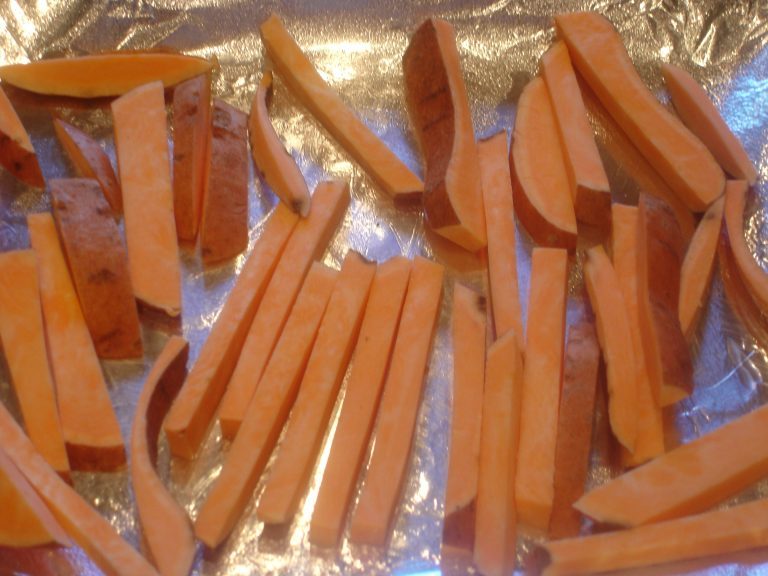 Now, that is a beautiful plate of sweet 'taters!