Mini sweet peppers are almost an obsession with me. They've become a refrigerator staple and I eat as many raw as cooked. They're red, yellow and orange and much sweeter than green bell peppers.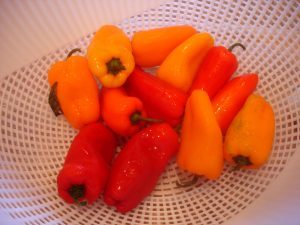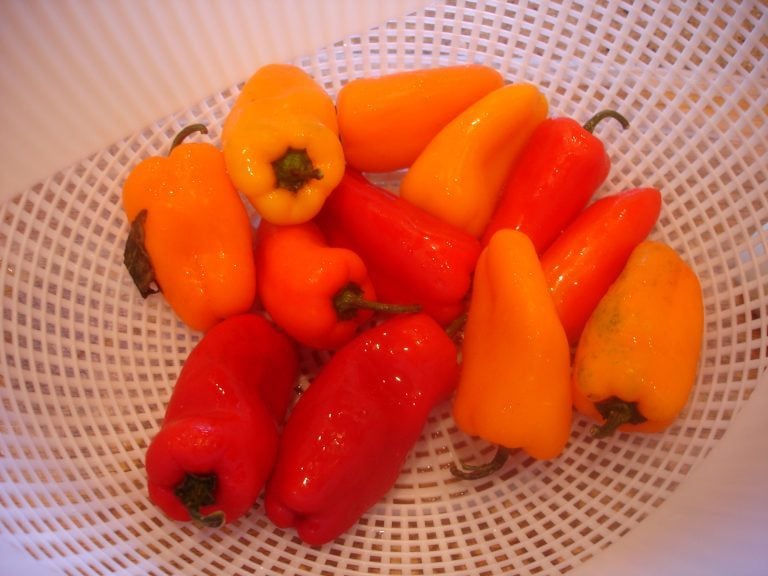 Roasting them caramelizes the sugars and intensifies the flavor. Peppers and onions are a natural combination.
Cut them in larger pieces to keep them from getting mushy before the sugars caramelize.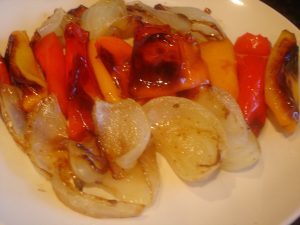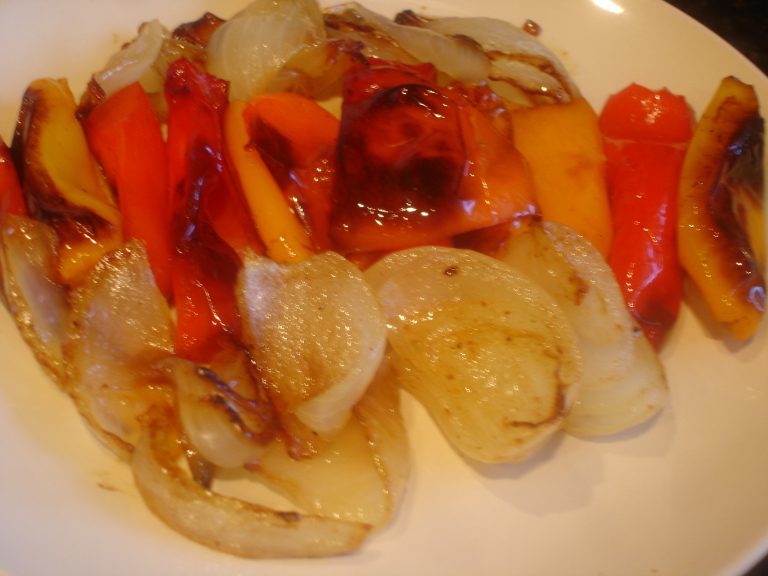 Roasted Sweet Peppers and Onions
Mini sweet peppers
sweet onions
olive oil
seasoning of choice
I used a double handful of peppers and one sweet onion.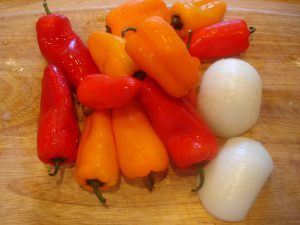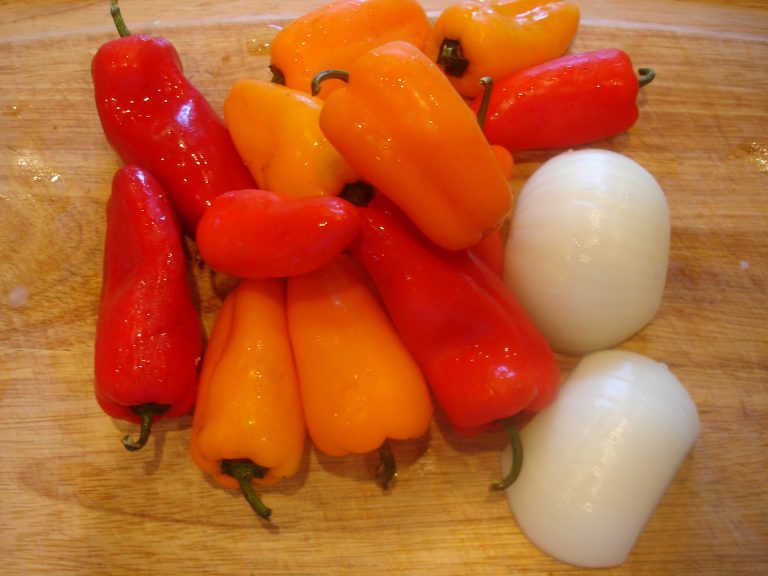 Wash and trim the ends from the peppers. Cut in half lengthwise. Remove the seeds if you like but I don't find that necessary. Peel the onion and cut in large segments. Place in a large skillet or on a baking sheet. Add olive oil and seasoning and toss until well coated. Bake at 450 degrees for 30 minutes or until they reach the desired degree of browness.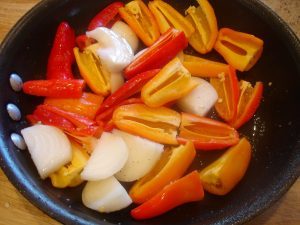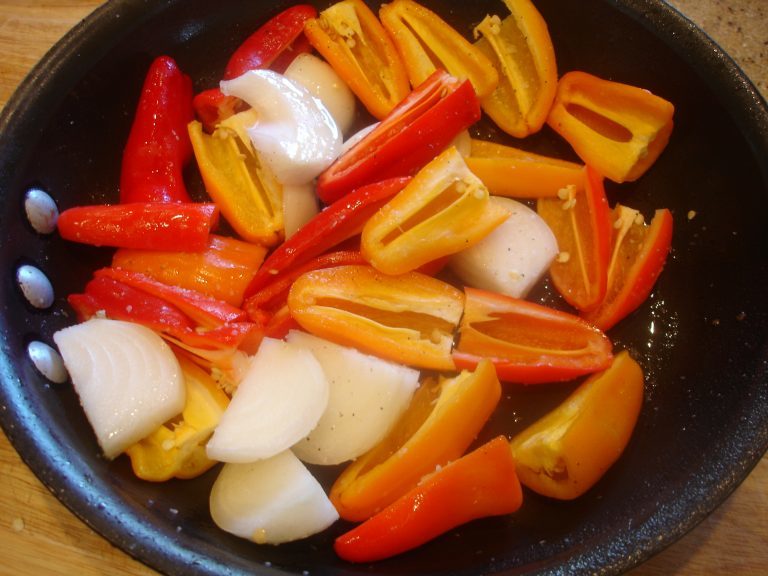 Remove from oven and serve immediately.