As I juiced the lime and washed the thyme for this recipe, a thought rattled around in my gray matter, "Do all foods that rhyme go together?".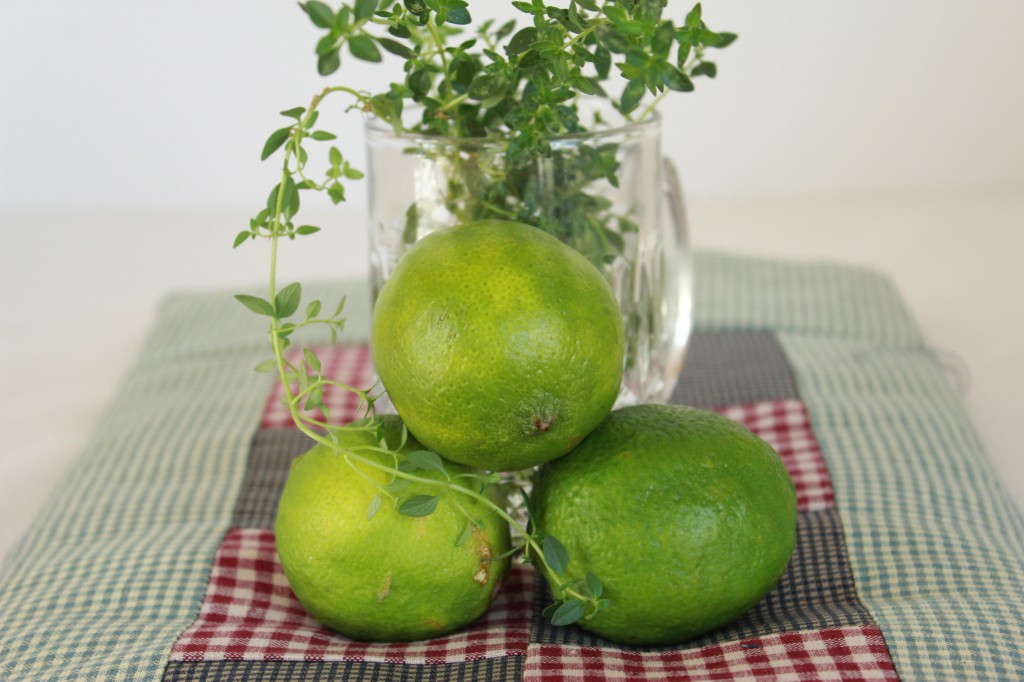 So, all alone in my kitchen with my wee little brain, I merrily began thinking of rhyming foods and their flavor compatibility.
You've got potatoes and tomatoes. Yes!
Greens and beans. Nom, nom!
Ham and lamb. I suppose so.
Cheese and peas. Score!
Turkey and jerky. Why not?
Chip and dip. Duh!
Pear and bear. Of course!
Grits and peach pits. That one hurt my head a little bit. It's not even valid because you can't eat peach pits. It's disqualified.
Bread and spread. Hello! Any kind of spread goes on bread.
Grape and crêpe. You've got it!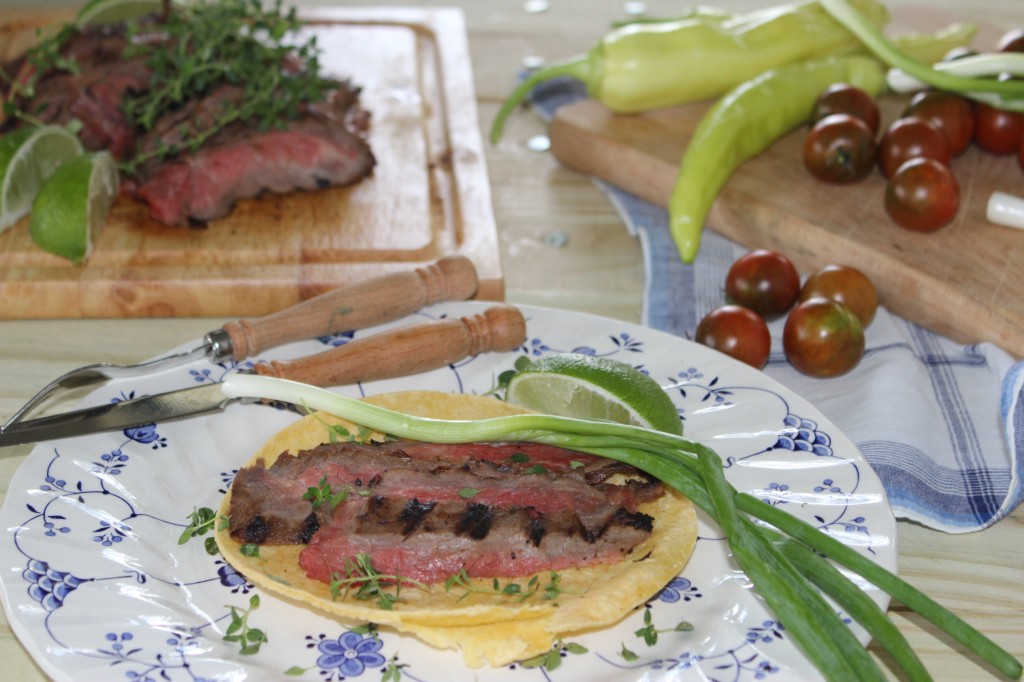 So, as you can see, this scientific experiment clearly proves that any food that rhymes, go together. I've always been a believer in the saying, "If it grows together, it goes together." Now, we are so smart that we can add another saying, "If there is a rhyme, it's time….. to eat it."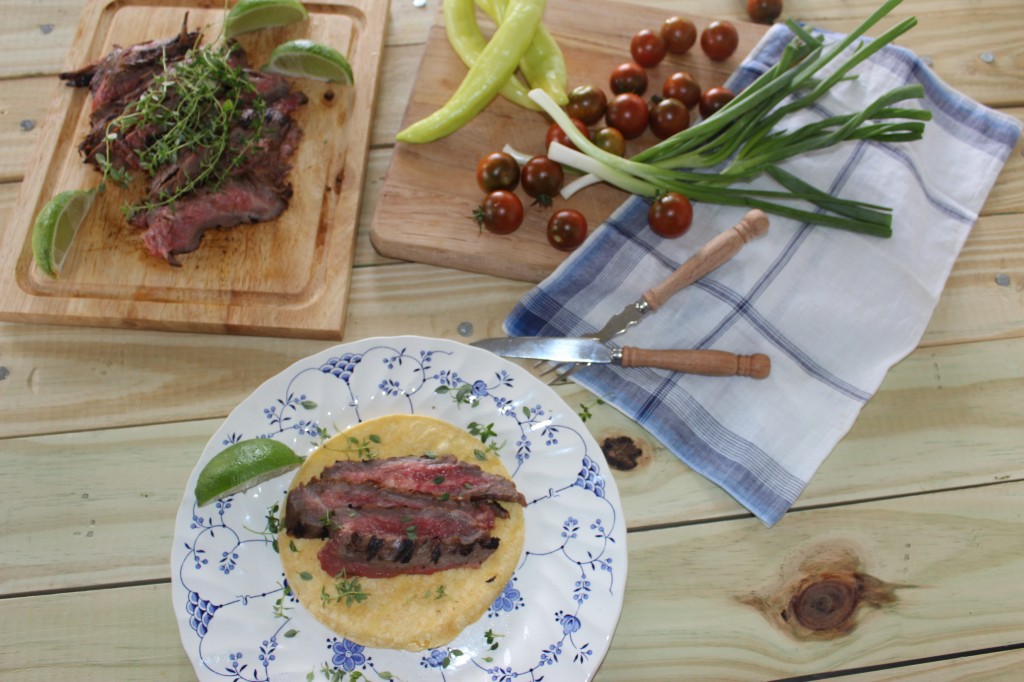 So, put your thinking caps on and come up with some foods that rhyme and let's see if they go together.
Y'all come see us!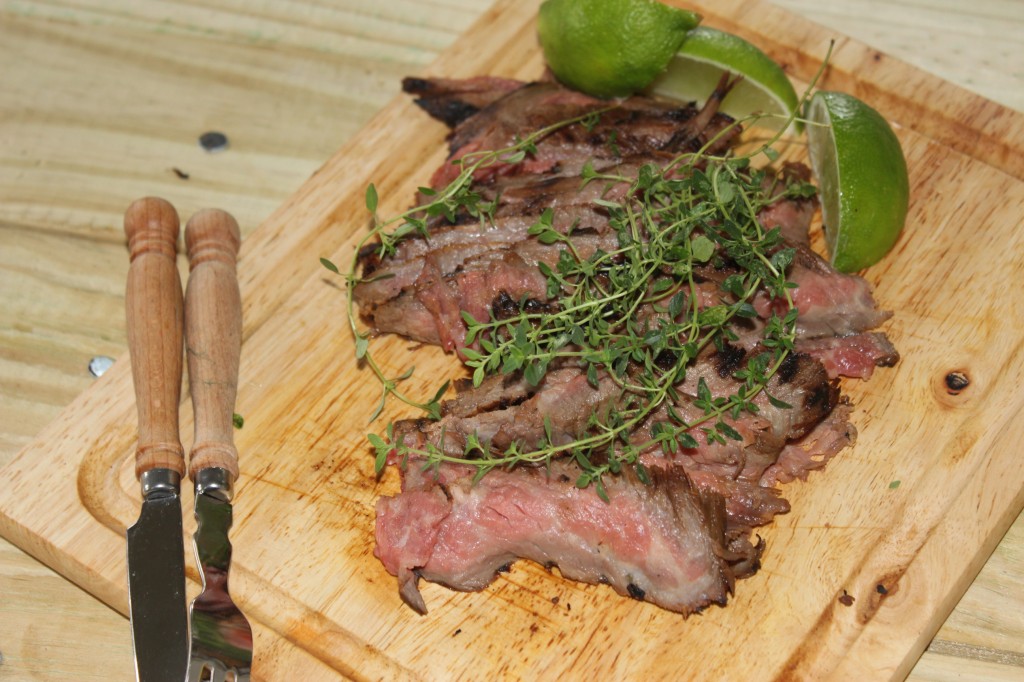 Lime and Thyme Marinated Steak
The marinade and steak may be mixed together and frozen in the ziplock bag for later use. When ready to cook, thaw overnight in the refrigerator and cook as usual.
3 fresh limes, juiced
1/2 cup olive oil
1/4 cup soy sauce
1 tablespoon honey
1 teaspoon Tabasco sauce
1/2 teaspoon onion powder
1/2 teaspoon garlic powder
several sprigs fresh thyme
2 pound flank steak
ground black pepper
Place first 8 ingredients in a gallon ziplock bag. Mix well. Add steak and let marinate for at least two hours up to overnight. When ready to cook, discard marinade. Pat steak dry. Drizzle with olive oil and generously sprinkle on black pepper. Let it come to room temperature before cooking. Place on a hot grill and cook until medium rare. Only flip once. Don't over cook or it will be dry and tough. Cooking 6 minutes on one side, flipping and cooking 5 minutes on the second side works out perfectly to my liking. Remove from grill, tent loosely with aluminum foil, let rest for 10 minutes and then carve very thin slices against the grain. Garnish with lime and thyme.