Following the teachings of my grandmother to "make good with what you've got", I try hard to use up as much food as possible and not let it go to waste. I disappoint myself when I find the occasional science project growing in my refrigerator. Containers get pushed to the back of the refrigerator and overlooked, forgotten or just plain ignored.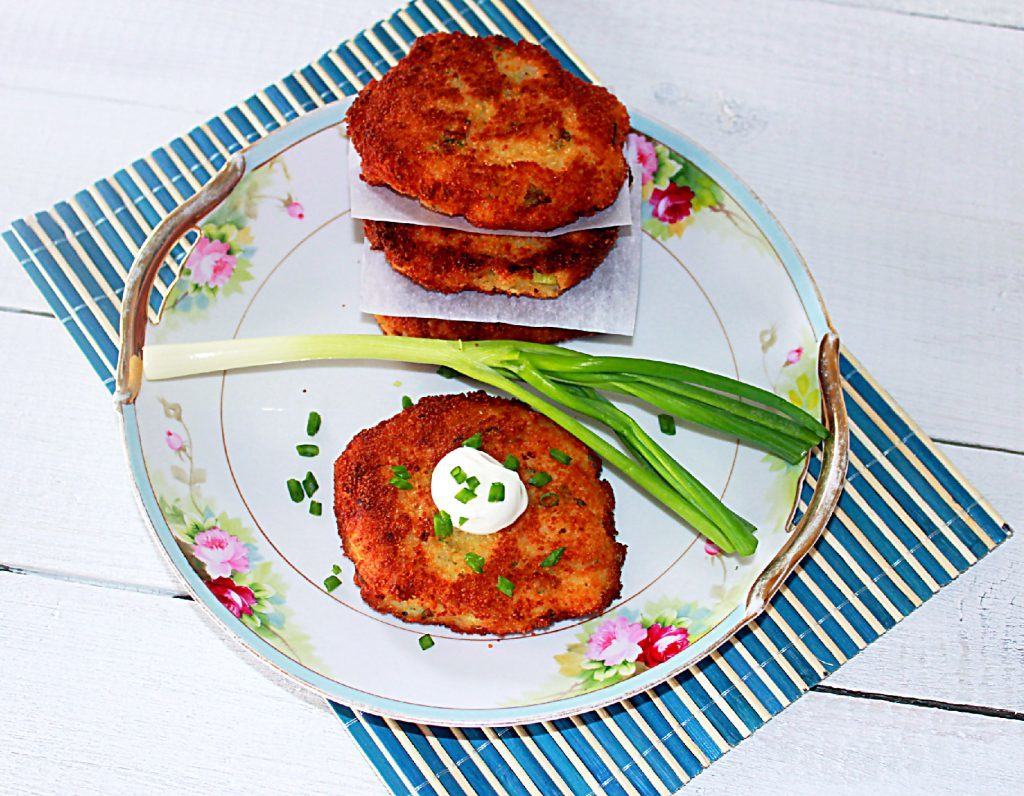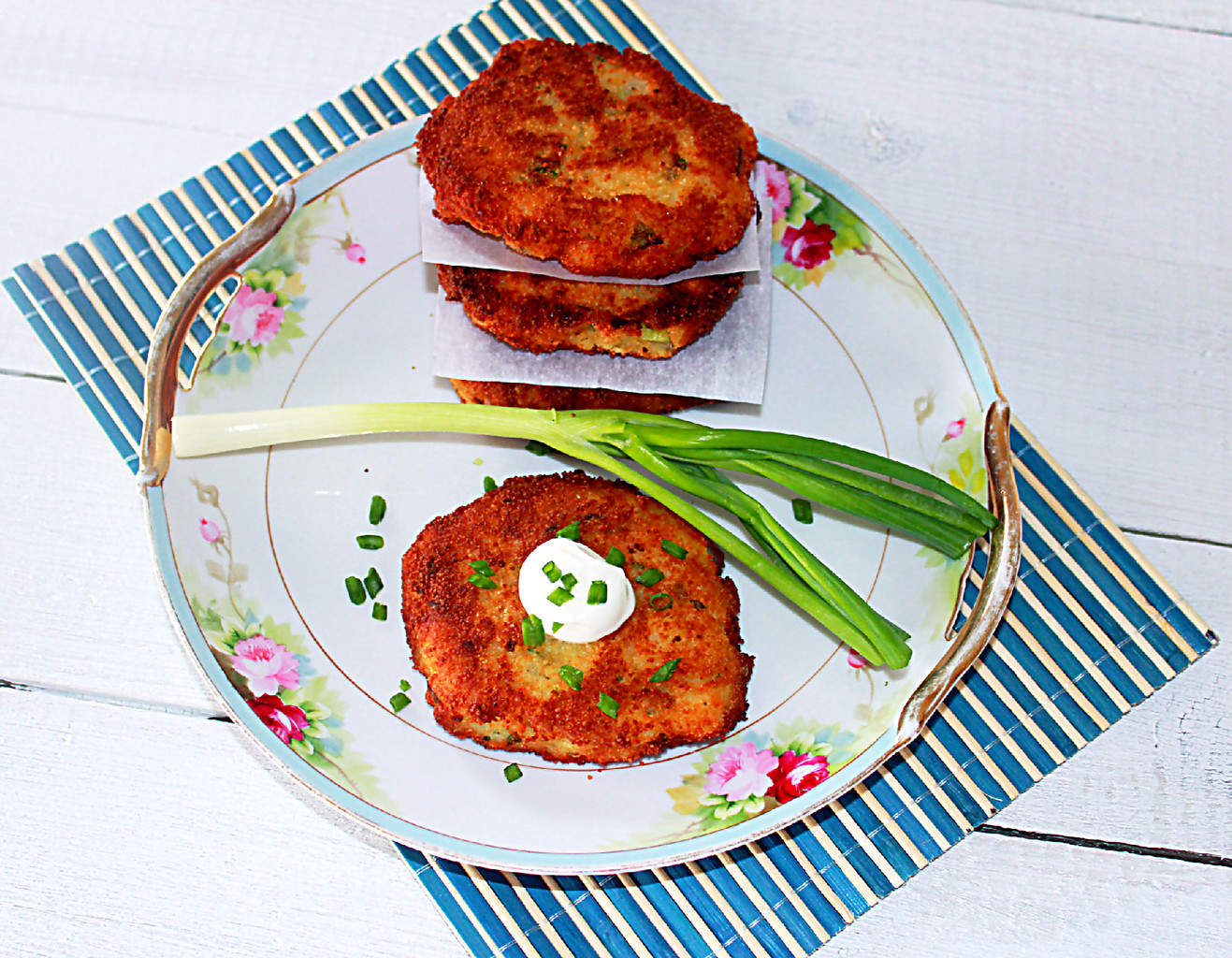 A big leftover baked potato keep staring me down for several days. My grandmother and mother frequently made potato fritters with leftover mashed potatoes. I don't know what they did leftover baked potatoes. Maybe their estimates of food amounts needed for each meal was keener than mine and they had never had any leftover baked potatoes. I rarely do, either. But, this time, I was left with a whopper.
With a nod to the familiar mashed potato fritter, I created a baked potato fritter. Adding some potato peelings to the fritter mixture kept the essence of baked potato alive.
Coating with bread crumbs created a crispy coating that adding an extra dimension.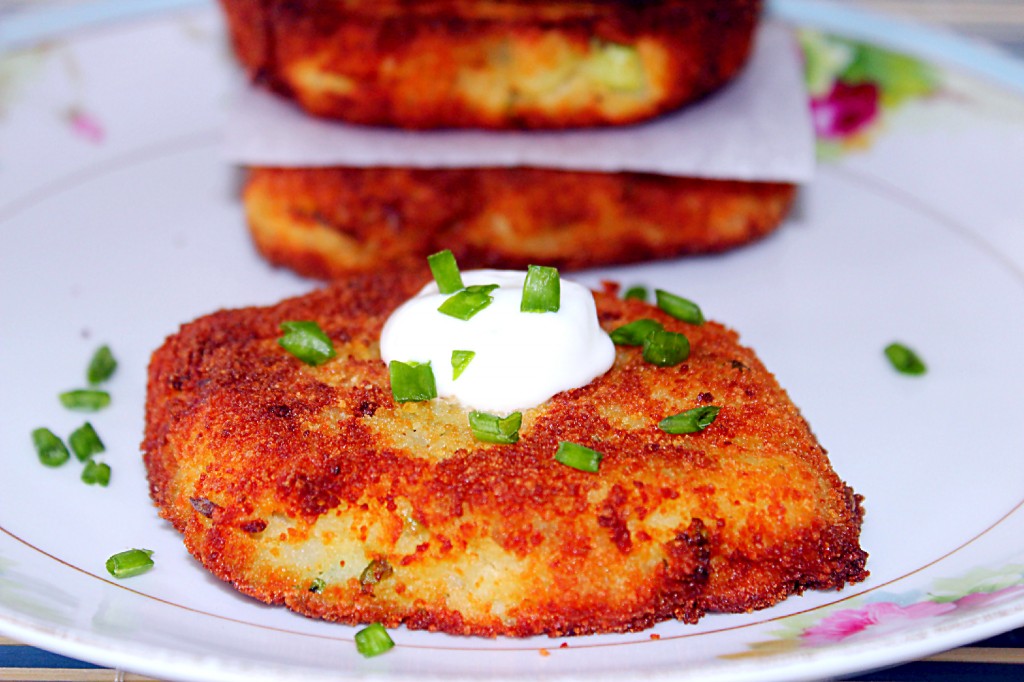 I think Granny would have loved these fritters. She would have thought that I was smart to use up food and not let it go to waste. The smartest thing about me is that I learned to listen to Granny's teachings.
Y'all come see us!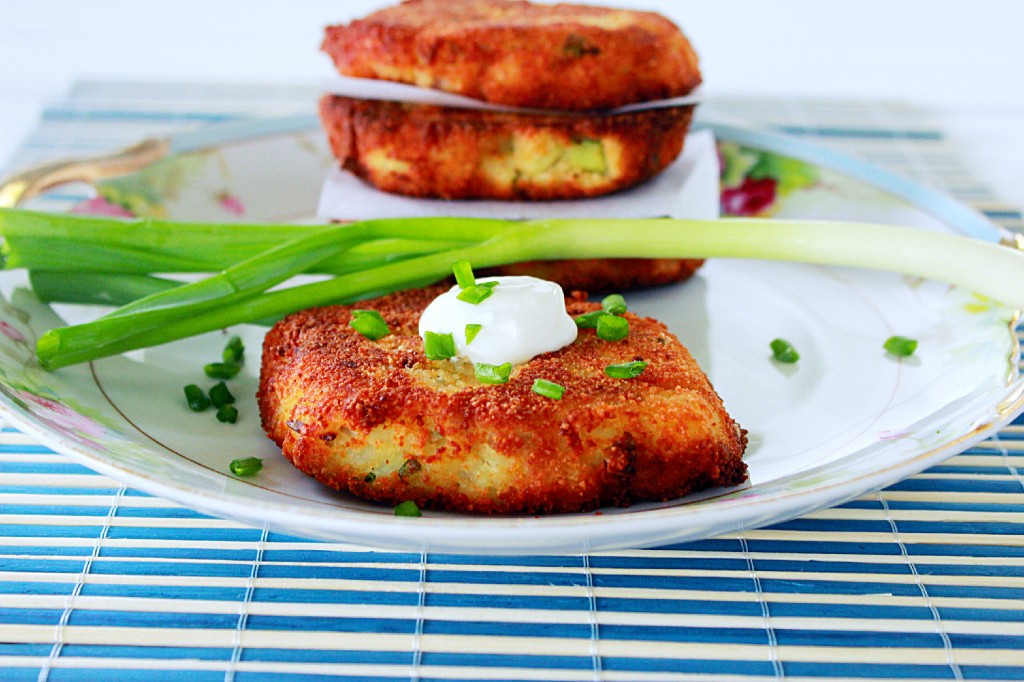 Baked Potato Fritters
yield: 4 (2 inch) fritters
To keep the fritters tasting more like a baked potato than regular mashed potatoes, I kept about 1/3 of the skins and added them back in the potato mixture. Rolling the fritters in bread crumbs prior to frying, adds a most desirable crispy coating.
1 large cooked baked potato (about 1 cup), peeled with 1/3 of peeling reserved
1 egg, slightly beaten
1 green onion, minced
1 tablespoon butter, softened
1 tsp sour cream
2 tsp flour
1/2 tsp kosher salt
1/ 5 tsp ground black pepper
1/2 cup bread crumbs
oil for frying
Mash potato and add egg. Stir well. Add next 6 ingredients and reserved potatoes peels. Mix well. Form into fritters. If the mixture isn't stiff enough to hold the shape as a fritter, add more flour.
Coat with bread crumbs. Fry in medium hot oil until brown on one side, which will only take about 2 to 3 minutes. Flip and cook until the other side is brown.
Serve with traditional baked potato toppings: shredded cheese, sour cream, chopped green onion, crumbled bacon or salsa.
You might also enjoy:
Grilled Rosemary and Garlic Skewered Potatoes