Pan-fried Buttermilk Breaded Catfish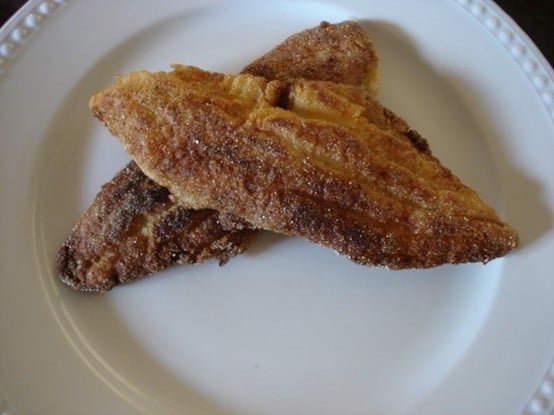 Some people have an aversion to catfish because they think it tastes earthy or muddy. Marinading it in buttermilk for about 30 minutes will take that flavor away. After it marinades, coat in cornmeal seasoned with salt and pepper and shake off the excess.
Put about 1/2 inch of olive oil in a hot cast iron skillet on medium high. The fish will not soak up very much of the cooking oil. Place the catfish thick side down first.
Cook for about 5 minutes or until the coating is sufficiently browned. Flip and cook the otherside until brown and crispy. It usually only take 3 to 4 minutes for average size fillets. You might need to turn your heat down a little if after you flip the catfish.
If cooking multiple batches, place each batch, as it's taken up, on a rack in a baking pan and keep warm in the oven.