Two American symbols are celebrating their 125th birthdays this year. The Statue of Liberty was a gift from France that originally symbolized the friendship established during the Revolutionary War. The unveiling took place October 1886 on Liberty Island has been the permanent home for Lady Liberty. Thousands of spectators were on hand to witness this page of history. In Atlanta, Georgia, some 800 miles away from Lady Liberty, the unveiling of another American symbol was taking place. In contrast to the unveiling of Lady Liberty amidst great fan fare, this unveiling was so subtle and understated, it could have gone unnoticed. A pharmacist, John Pemberton, whipped up a batch of an amber-colored syrup, took it to Jacobs' Pharmacy where the syrup was mixed with carbonated water and served to a few lucky customers who liked the concoction very much. So much, in fact, Jacobs' Pharmacy began selling it for 5 cents a glass. It was customary for pharmacies to have during this time period so selling a carbonated beverage in a pharmacy was common. Frank Robinson, a bookkeeper for Mr. Pemberton, named the concoction Coca-Cola. And the rest, as they say, is history.
Commonly known as Co-Cola by folks in the rural South, I have grown up with this iconic beverage. It wasn't served at mealtimes nearly as much as sweet tea. Coke was a special treat. A visit to my grandparent's home usually elicited, "Go look in the refrigerator drawer and git you one of them li'l Co-colers." The "li'l Co-colers were 6 1/2 ounce glass bottles with the familiar curvy shape which you just don't see anymore. My grandparents would punch holes in the cap with an ice pick and make a rustic "sippy" cup. The Cokes just seemed colder and more flavorful than any I can remember in my recent history. I'm not much of a soft drink drinker anyway except when I'm nauseated. That's when I want a Coke. My mother used to buy the syrup, upon the recommendation of the family doctor, to give to us when we had upset stomachs. That recommendation has fallen completely out of favor. I'm not sure why because it seems to be an effective therapy.
Coke was definitely the pause that refreshes when traveling by car on a long trip during an Alabama summer prior to air conditioning. Stopping at a service station to get a "cold Coke" was like Christmas morning. Those were the days when you were promptly greeted by an attendant who filled your car with gas, washed your windows and put air in your tires. Opening the soft drink cooler and feeling the rush of cold air was heavenly. You just wanted to jump in the cooler and close the door. My mother would pour a small bag of shelled salted peanuts into her bottle of Coke. I guess that was one of those salty sweet flavor combinations that was popular then.
Coca-Cola was so much a part of our lives in the South that coke became generic for soft drinks just like zerox for copy machines and kleenex for tissues. I love to hear my son-in-law, a non-Southerner, talk about how confused he was when a waitress in a small Southern restaurant asked him what kind of coke he wanted to drink. He wasn't sure how to answer that question. Did they only serve Cokes and was she asking what size he wanted? Or, was there some variety of Coke that just wasn't familiar to him? I wasn't around when this happened but I would have paid $10.00 to see the look on his face.
If you've read many of my blog posts, you know I have wonderful memories involving my grandparents. The memory of that little 6 1/2 inch ice cold curvy Coke bottle with the holes in the cap is a "Hall of Fame" memory for me. I want my grandchildren, Jackson and Ella, to hold the little bottles and suck the sweet elixir from the holes in the cap and have the same magical experience. I keep on the lookout for the little bottles. I'm afraid their parents won't approve of them drinking a Coke. Maybe we can say their stomach is upset. Or, better yet, we can hide in one of my big closets. I would have to swear them to secrecy. The more I think about it, the more I think hiding in the closet would add to the whole experience. And it will be a grand experience. I have the ice pick that belonged to my grandparents that they used to puncture the holes in my Coke caps. It waits patiently in a special drawer for the day it's called into action. And when that day comes, I will tip my Coke bottle to Heaven. It will be the sweetest Coke I've ever had. It makes my stomach, and my heart, feel good just thinking about it.
Happy birthday, Co-Cola and thanks for the wonderful memories!
Y'all come see us.
********************
Coca-Cola Cake
In honor of Coke's 125 th birthday, it's only fitting I bake them a cake…a Coca-Cola Cake. Thanks to Southern Living, I found a recipe for a Coca-Cola Cake and Coca-Cola icing. This cake is sort of like Mississippi Mud Cake meets Texas Sheet Cake. The marshmallows remind me of Mississippi Mud Cake and the ingredients are about the same as a Texas Sheet Cake. You don't bake this in a jelly roll pan like you would a Texas Sheet Cake but I guess you could if you wanted to. The consistency of the batter is thick but it rises nicely and makes a soft moist cake. Noticeably absent was salt which I found surprising since we are using all-purpose flour and not self-rising. I suppose there's enough sodium in the coke.
For cake:
1 cup Coca-Cola
1/2 cup buttermilk
1 cup butter, softened
1 3/4 cup sugar
2 large eggs, lightly beaten
2 teaspoons vanilla extract
2 cups all-purpose flour
1/4 cup cocoa ( I used Dutch processed)
1 teaspoon baking soda
1 1/2 cups miniature marshmallows
Garnish: 3/4 cup pecans (I left of the pecans because my grandchildren can't eat them).
Combine Coca-Cola and buttermilk. Set aside. Does this remind you of Laverne and Shirley's Milk and Pepsi?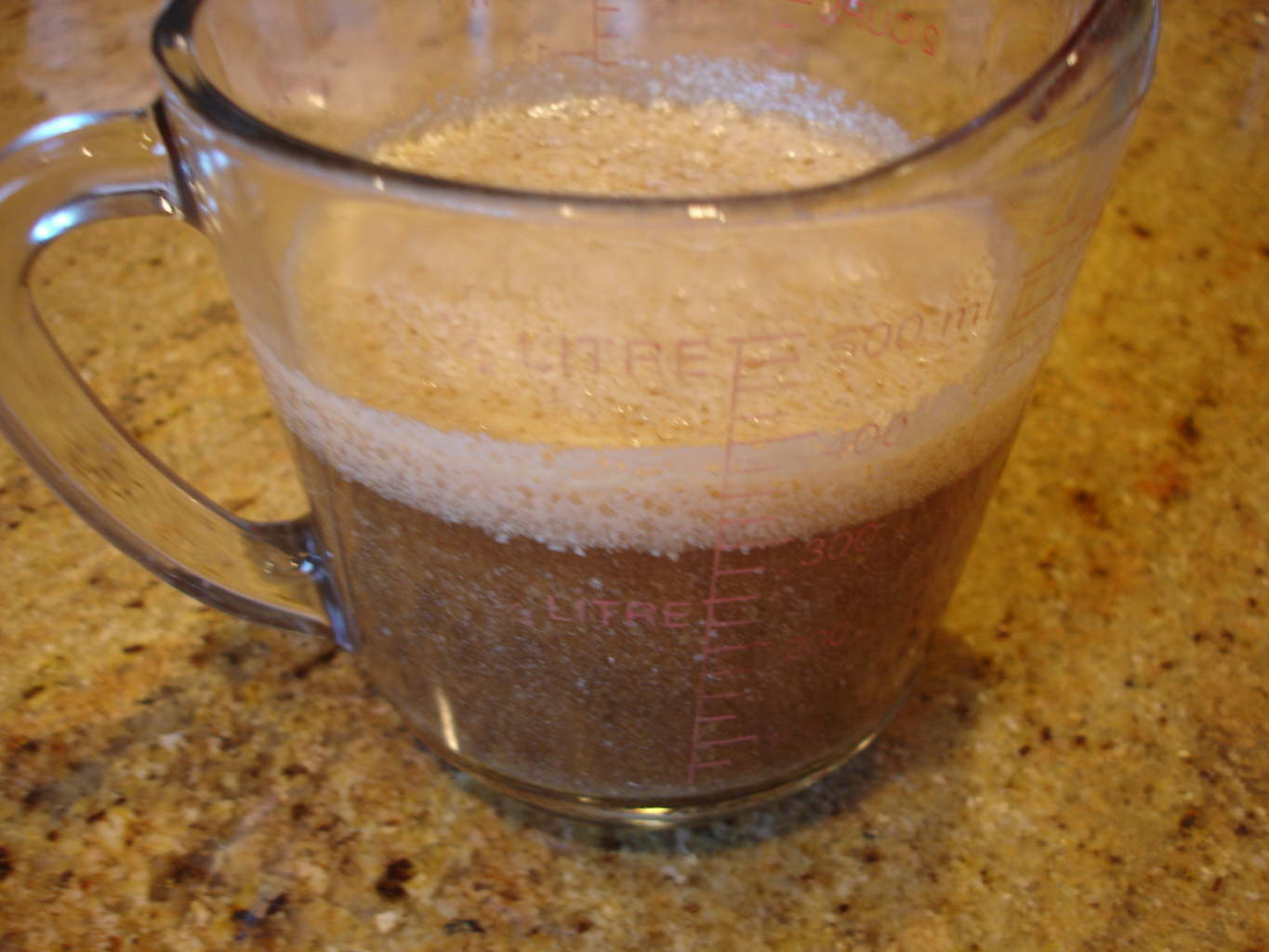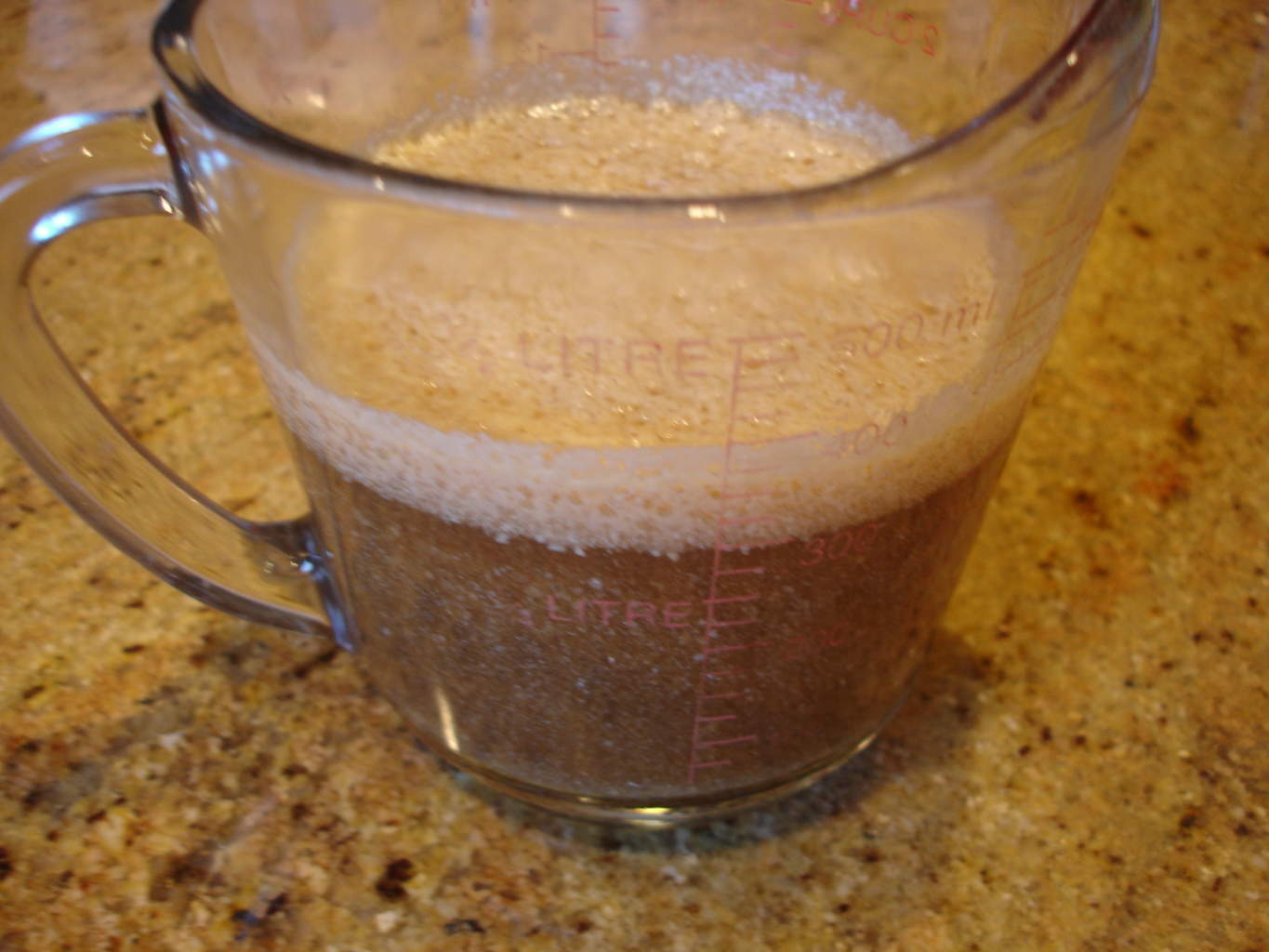 Mix butter until creamy.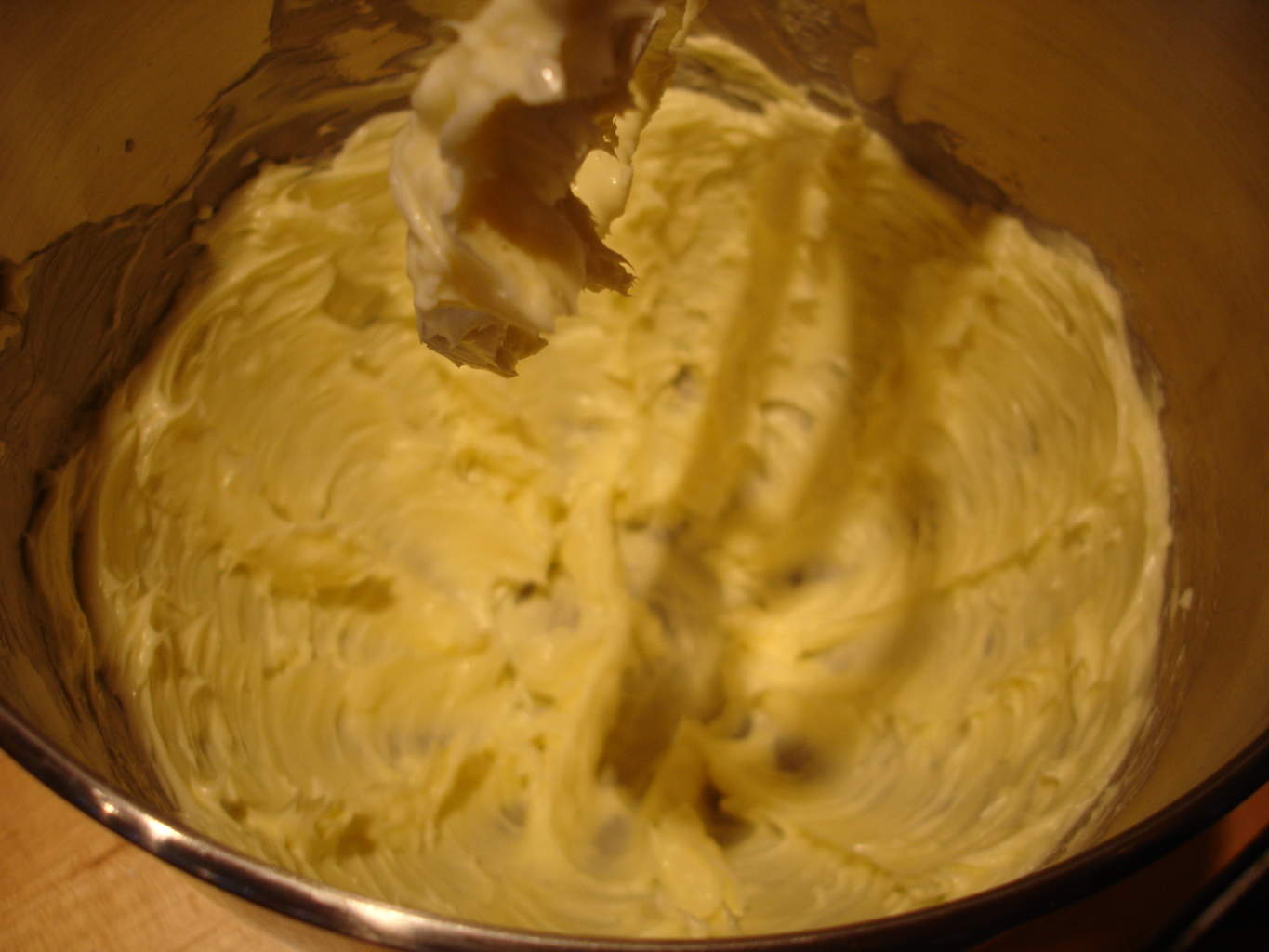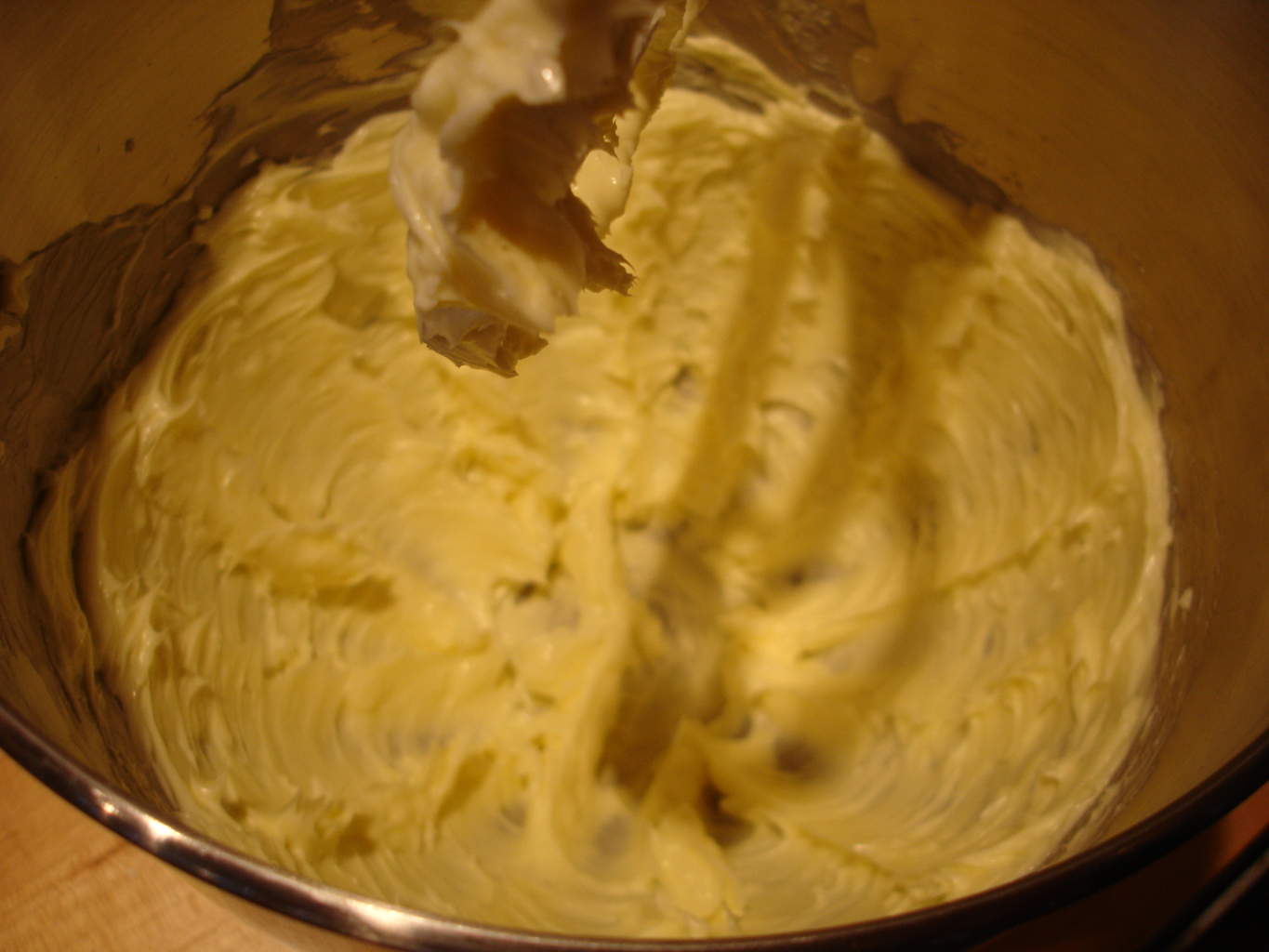 Gradually add sugar and beat until blended.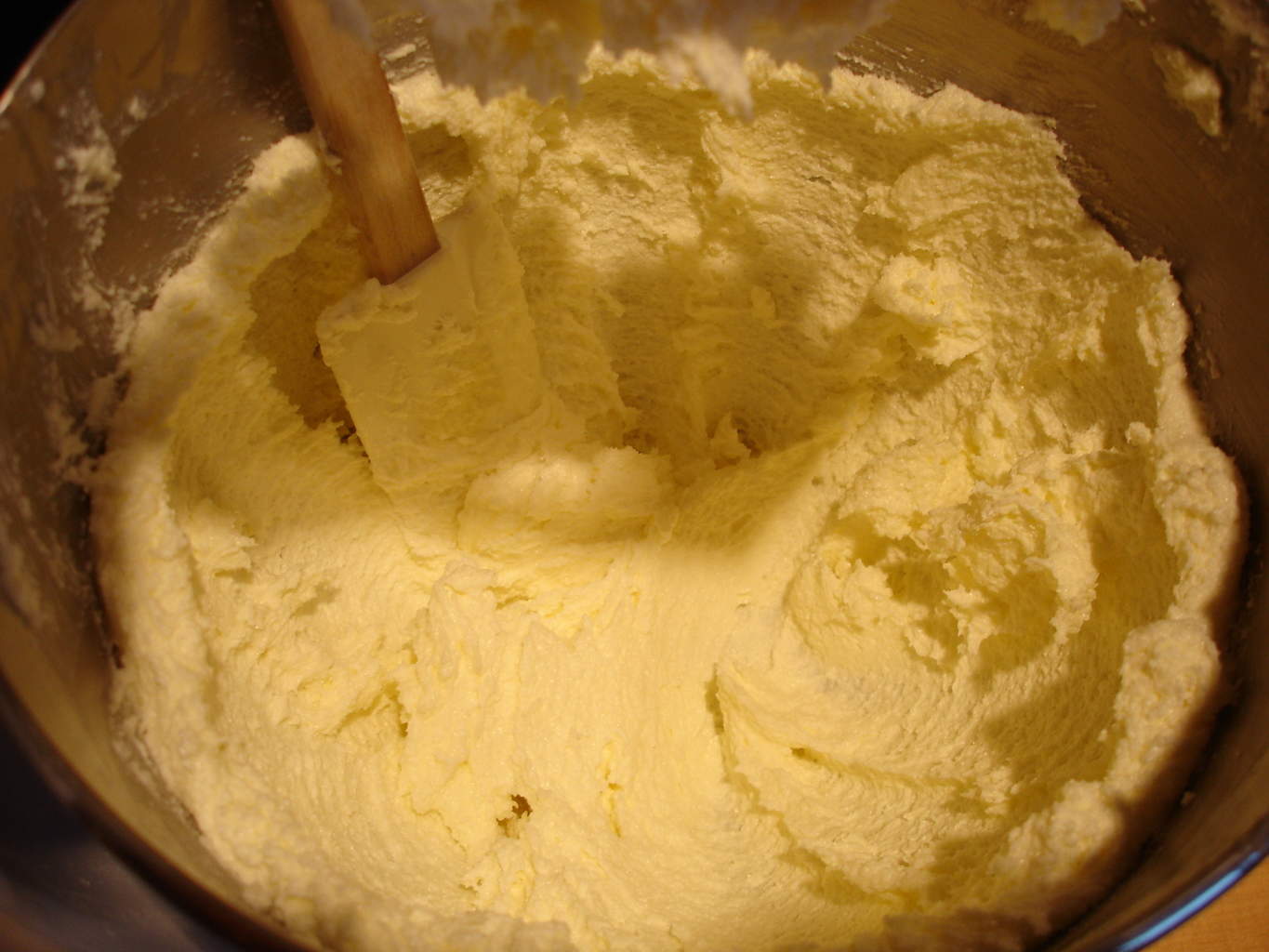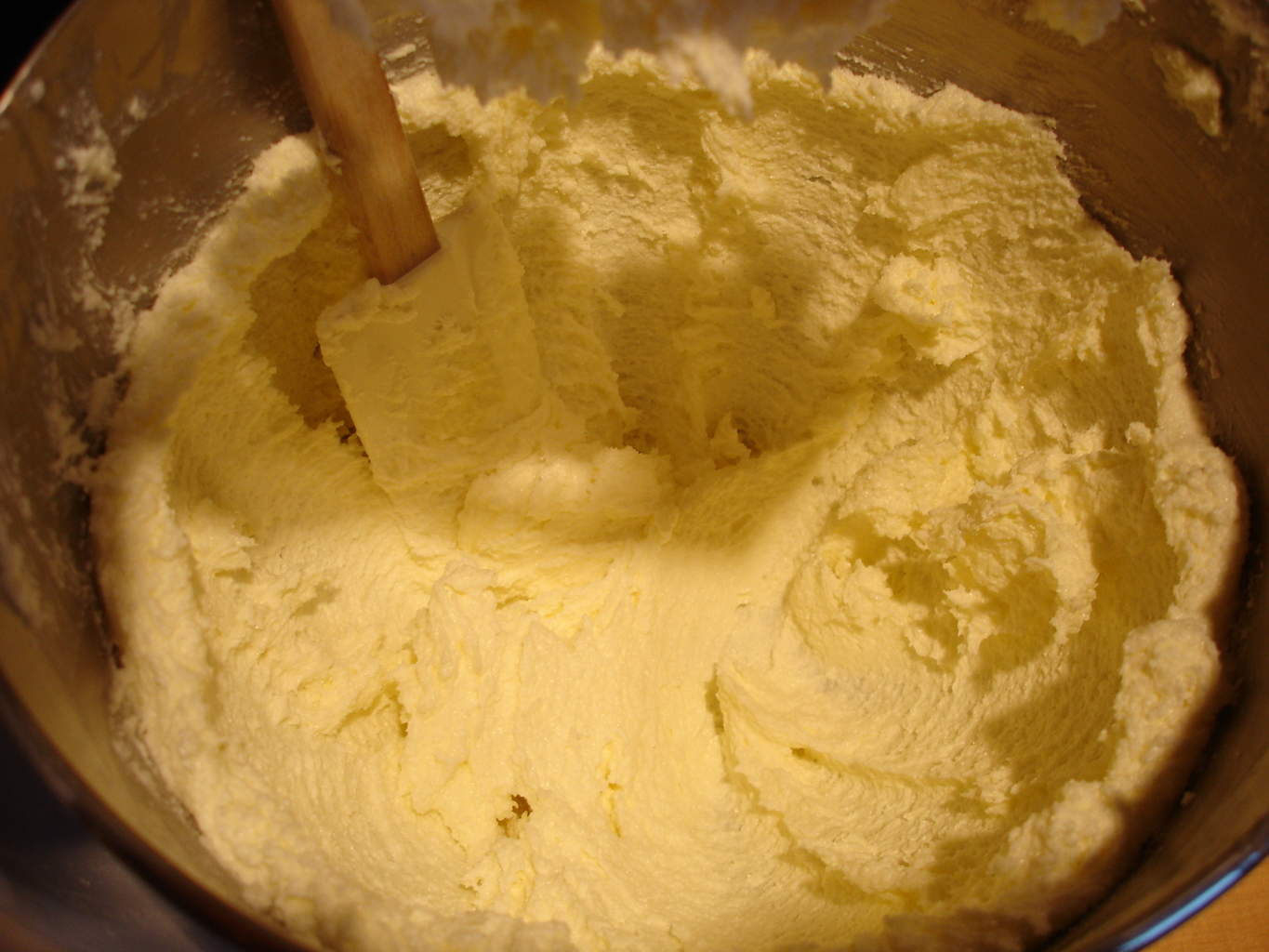 Add eggs and vanilla. Beat until blended.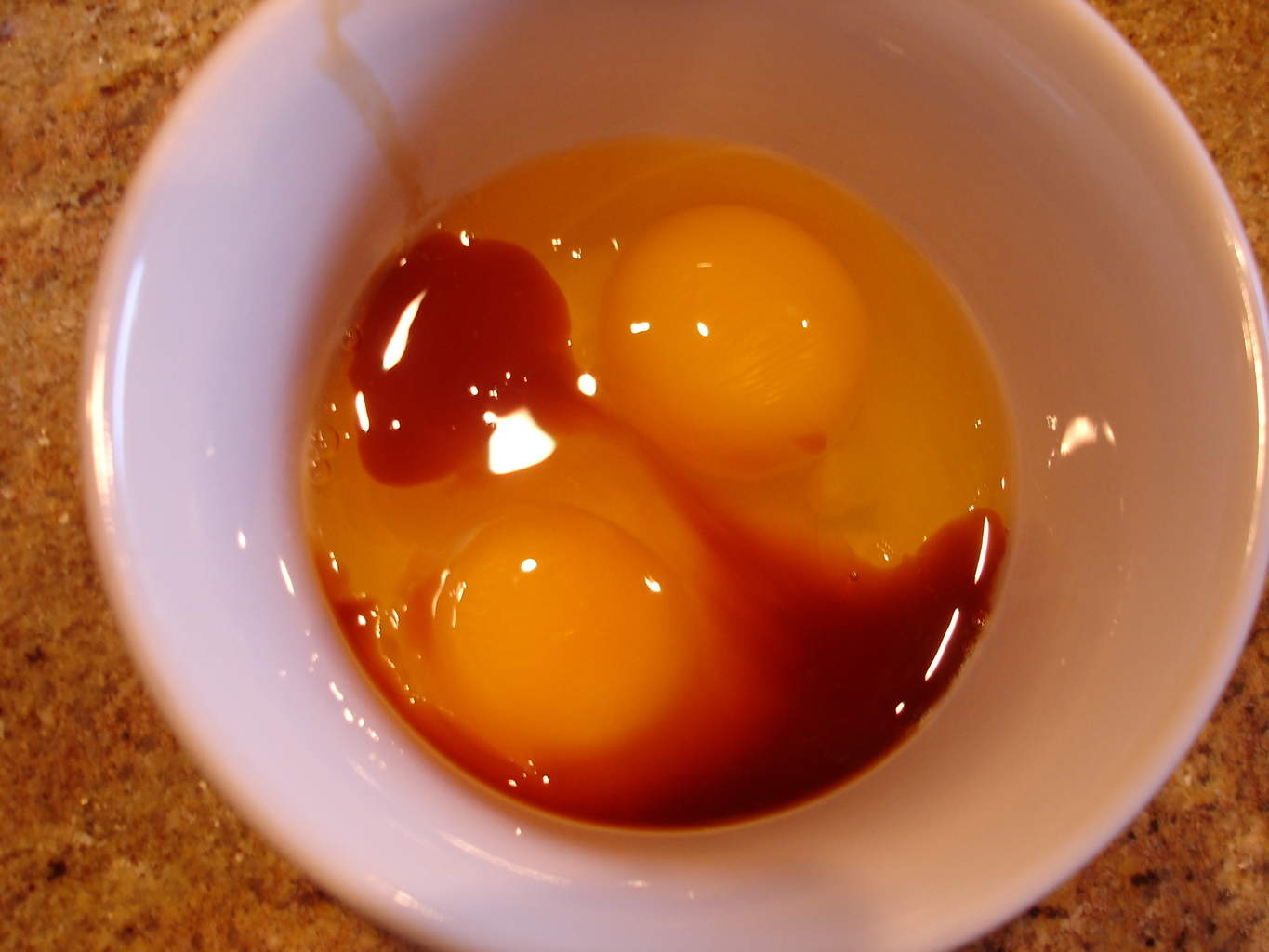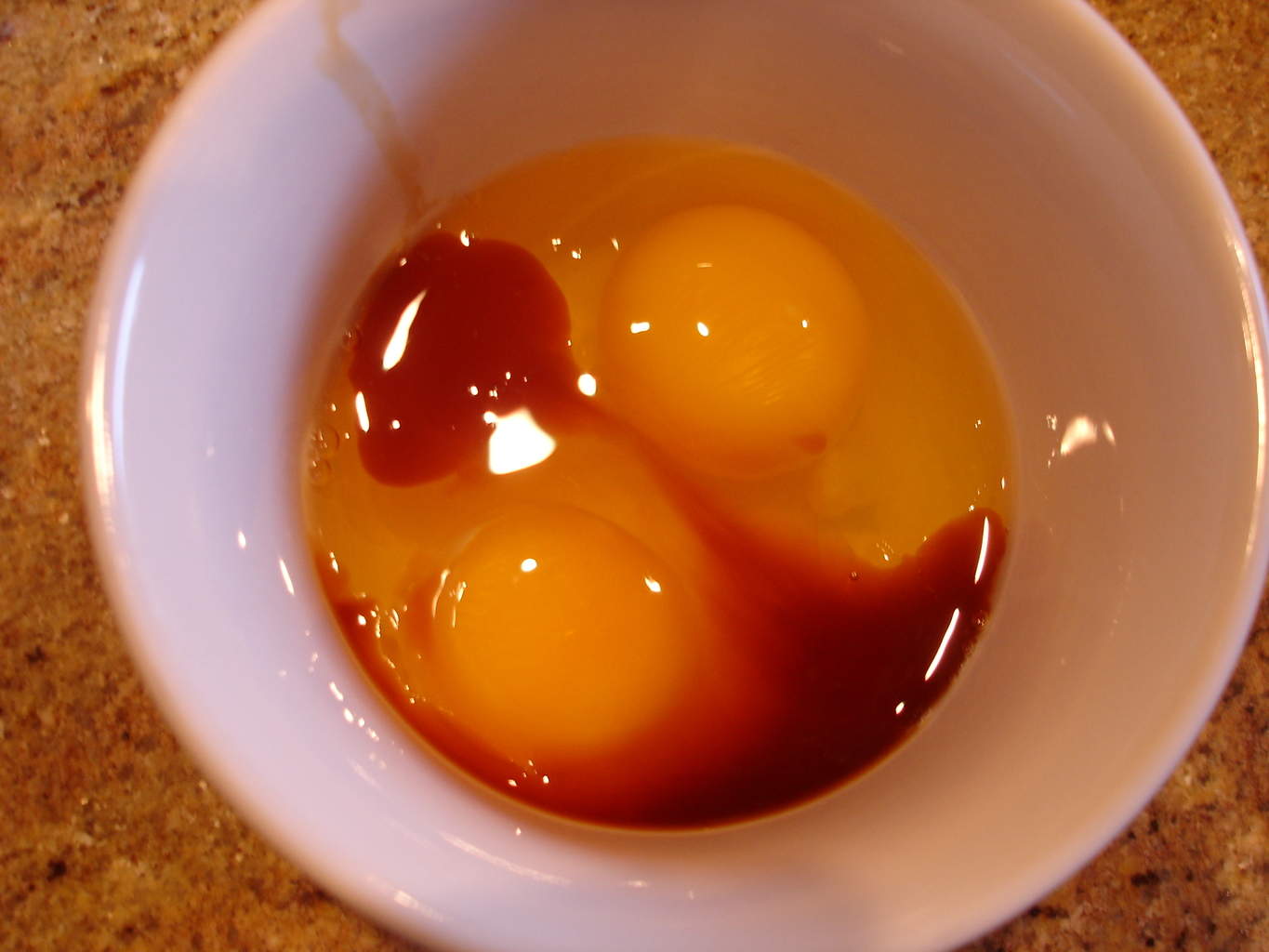 Combine flour, cocoa and soda. Sift with your grandmother's green sifter. If you don't have her sifter, than just do the best you can. It will be alright.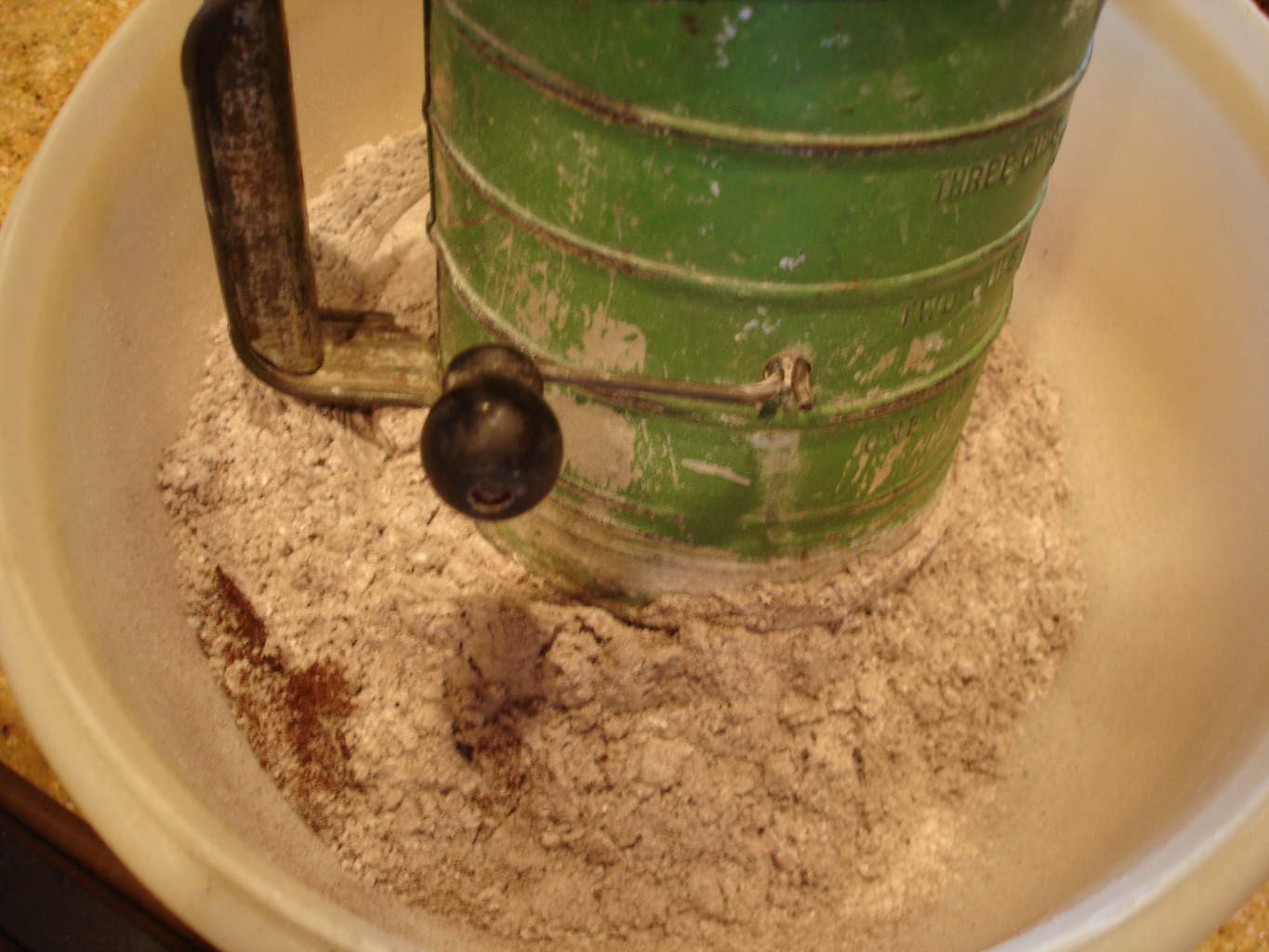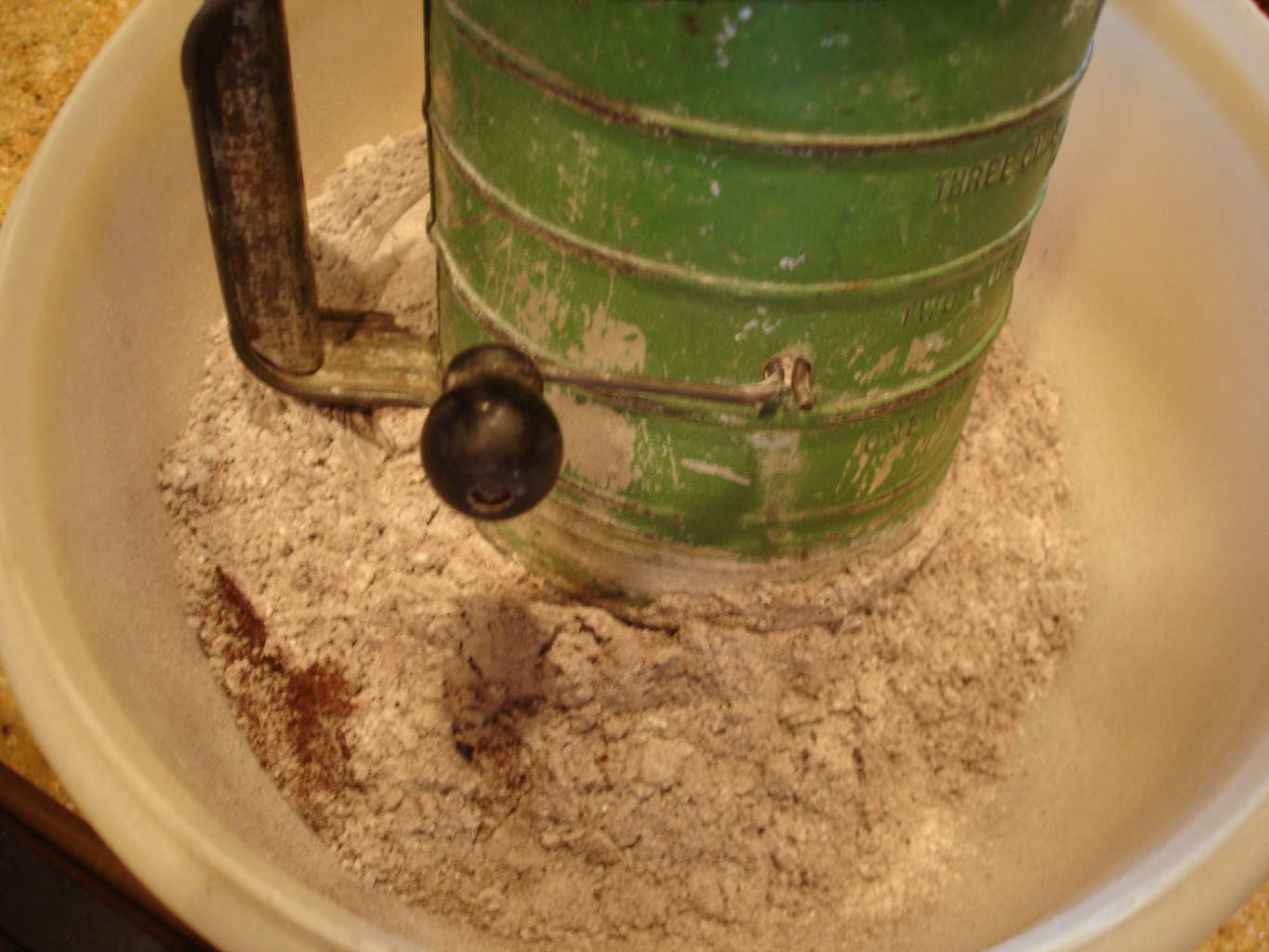 Add flour mixture alternately with cola mixture. Begin and end with flour mixture. When completely mixed, throw in the marshmallows and stir.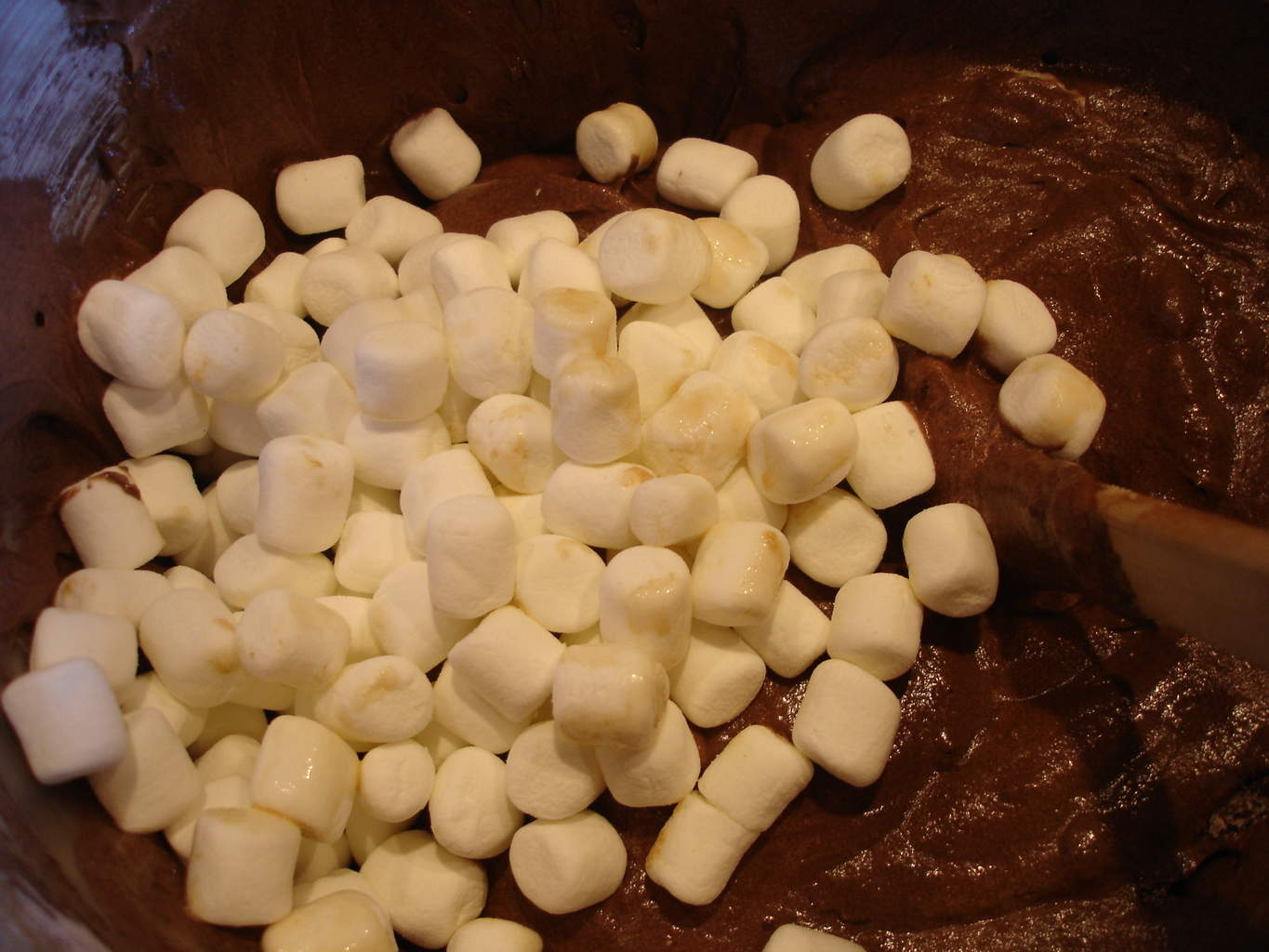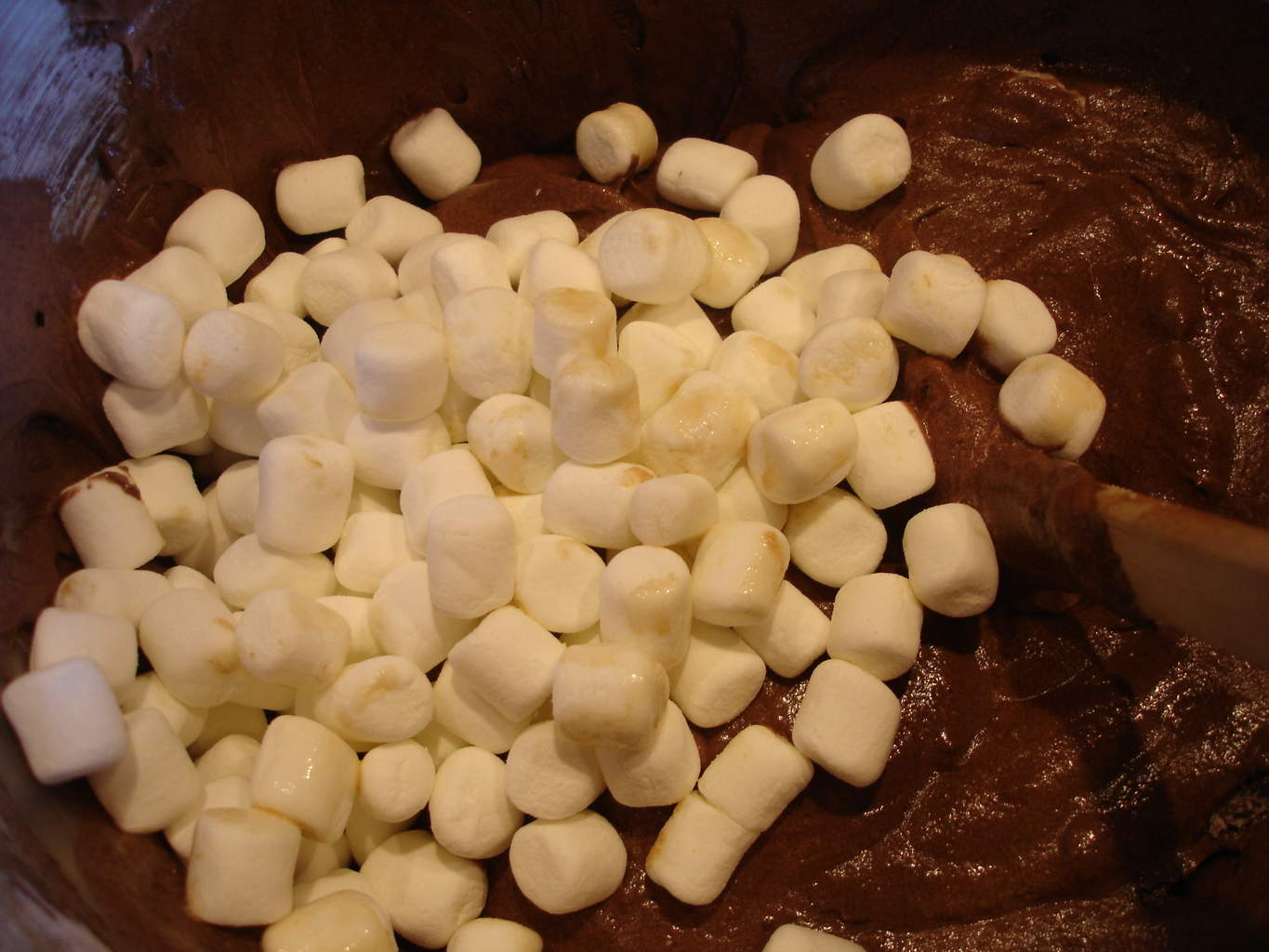 Pour into a greased and floured 13×9 inch pan. Bake at 350 degrees for 30 to 35 minutes.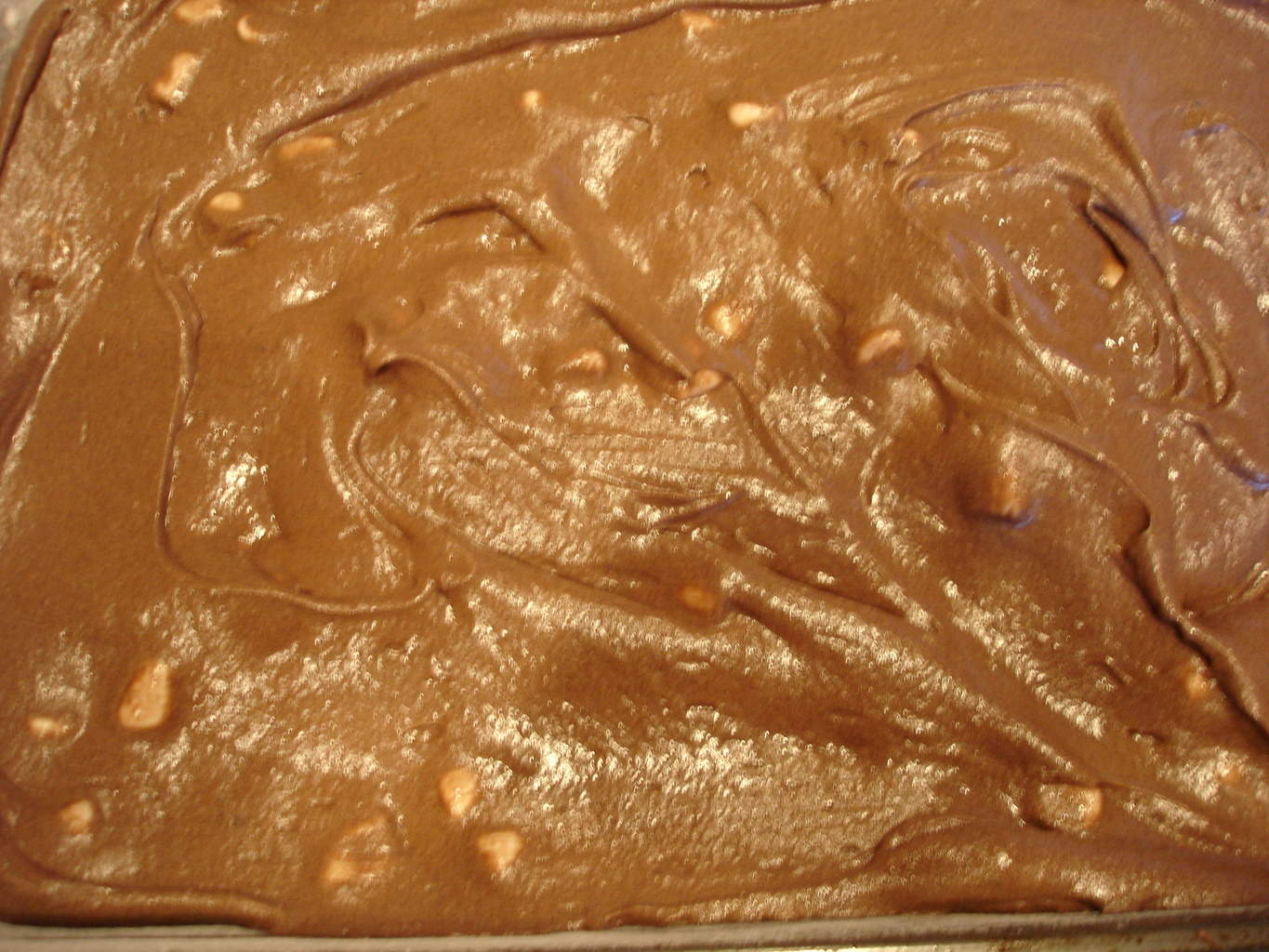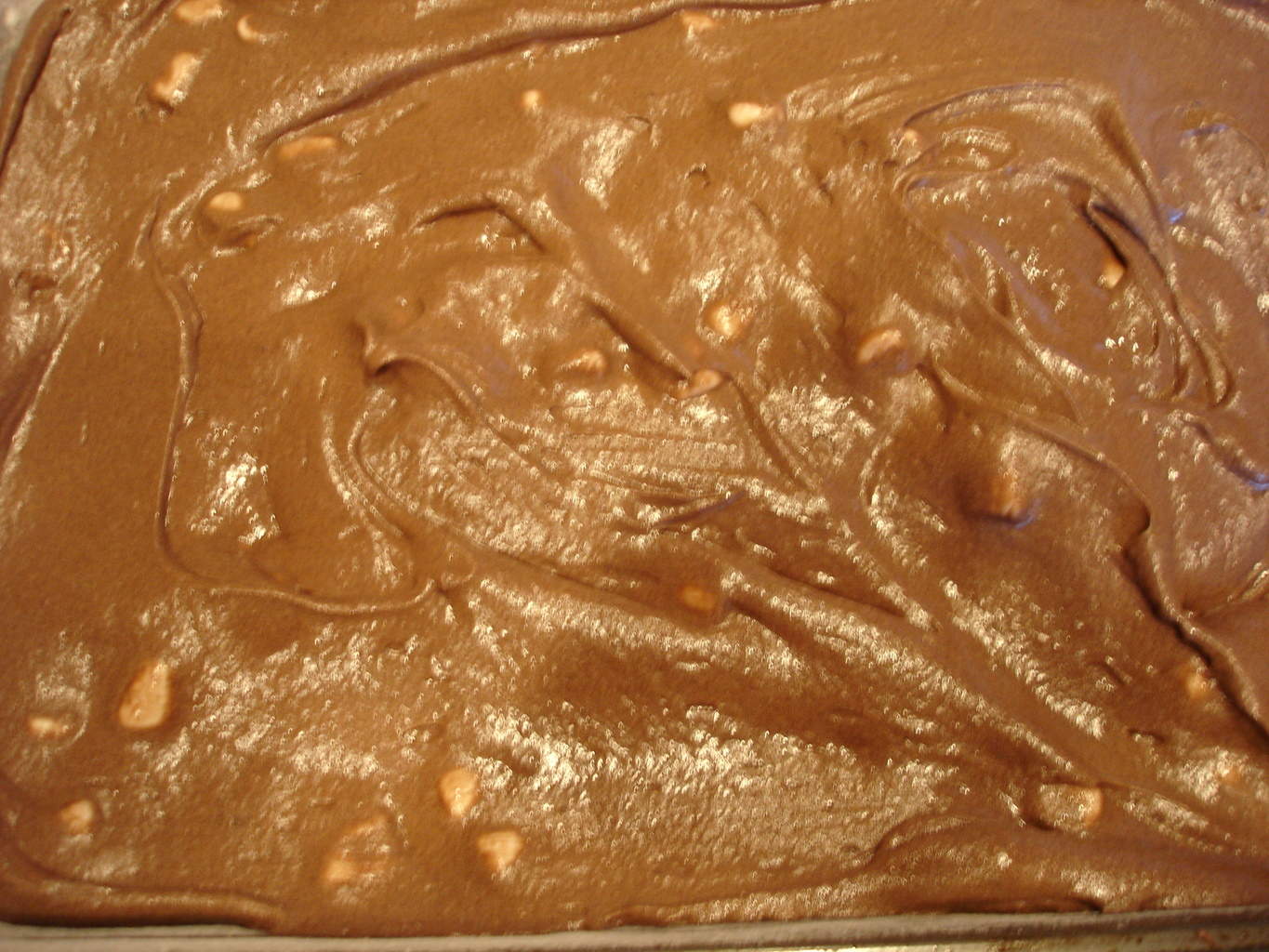 Now here's the weird thing. It looks like the marshmallows all migrated to the center of this cake while it was baking. I did not instruct them to do that. When you stop and think about it, the Coke, buttermilk and soda was probably producing some serious gas action. I guess they were all shoved to the center. Poor things.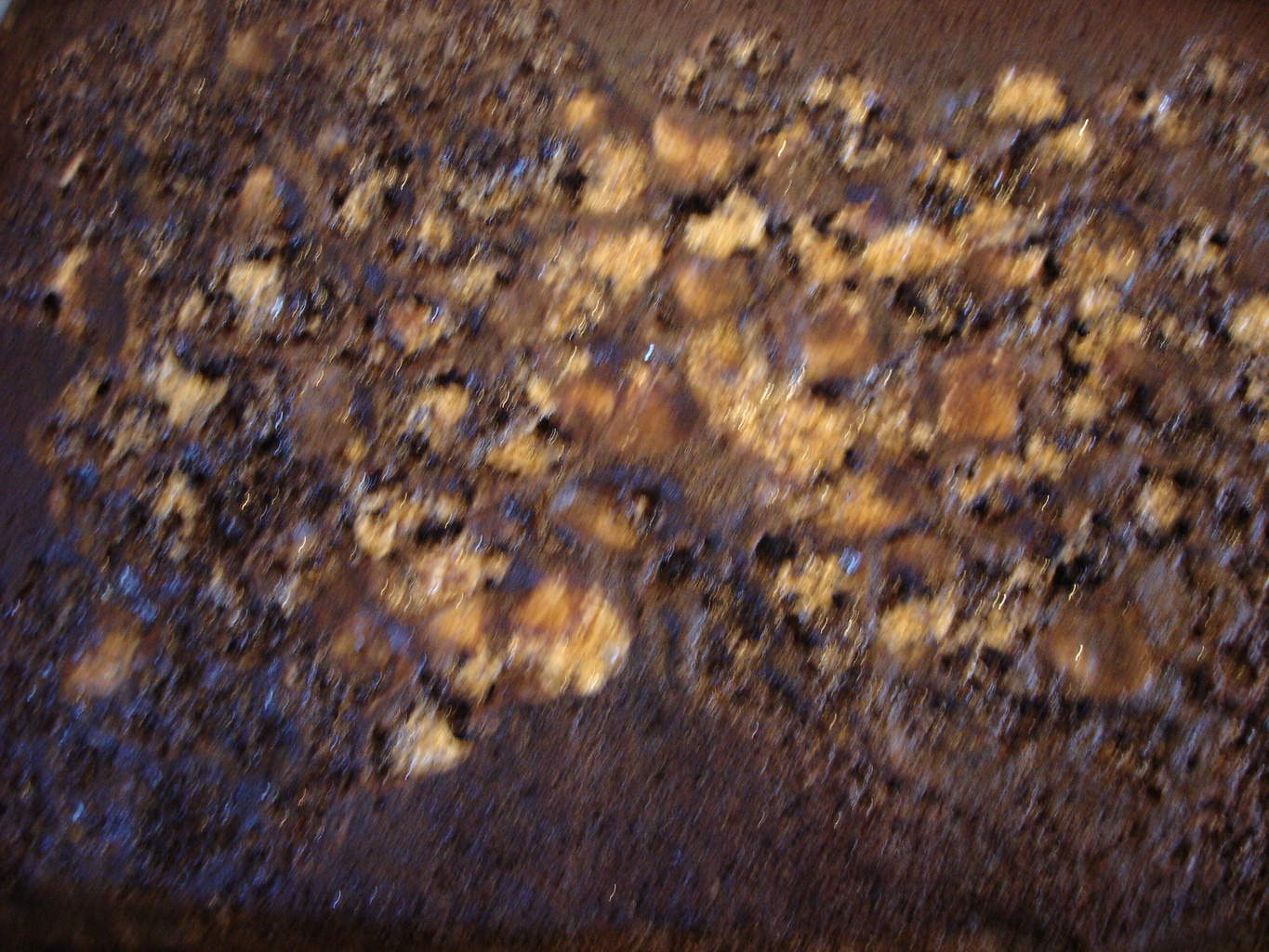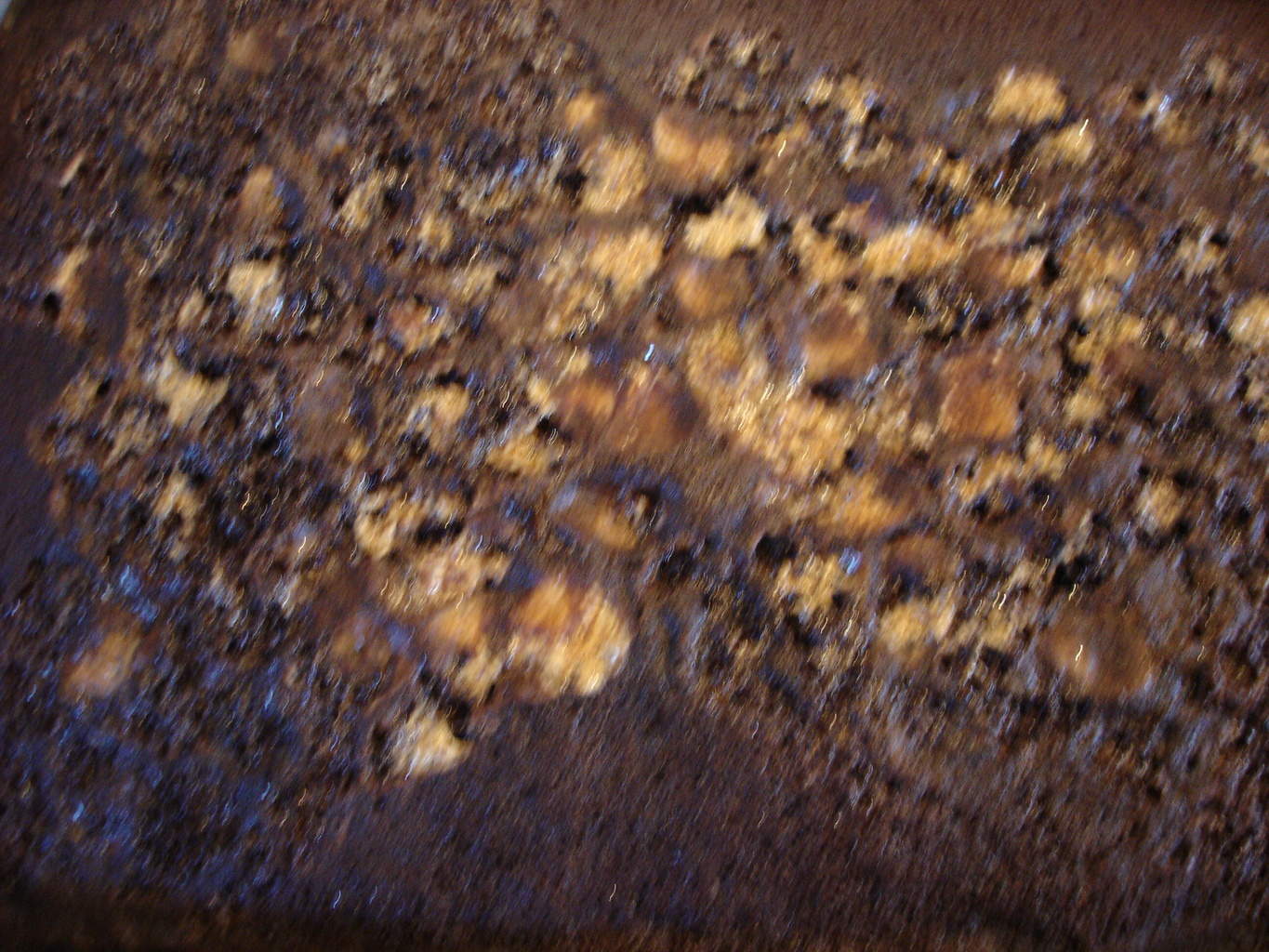 For the icing:
1/2 cup butter
1/3 cup Coca-Cola
3 tablespoons cocoa ( I used Dutch processed)
1 (16-ounce) package powdered sugar
1 tablespoon vanilla extract
Put butter, Coca-Cola and cocoa in a pan and bring to a boil. Stir until butter melts.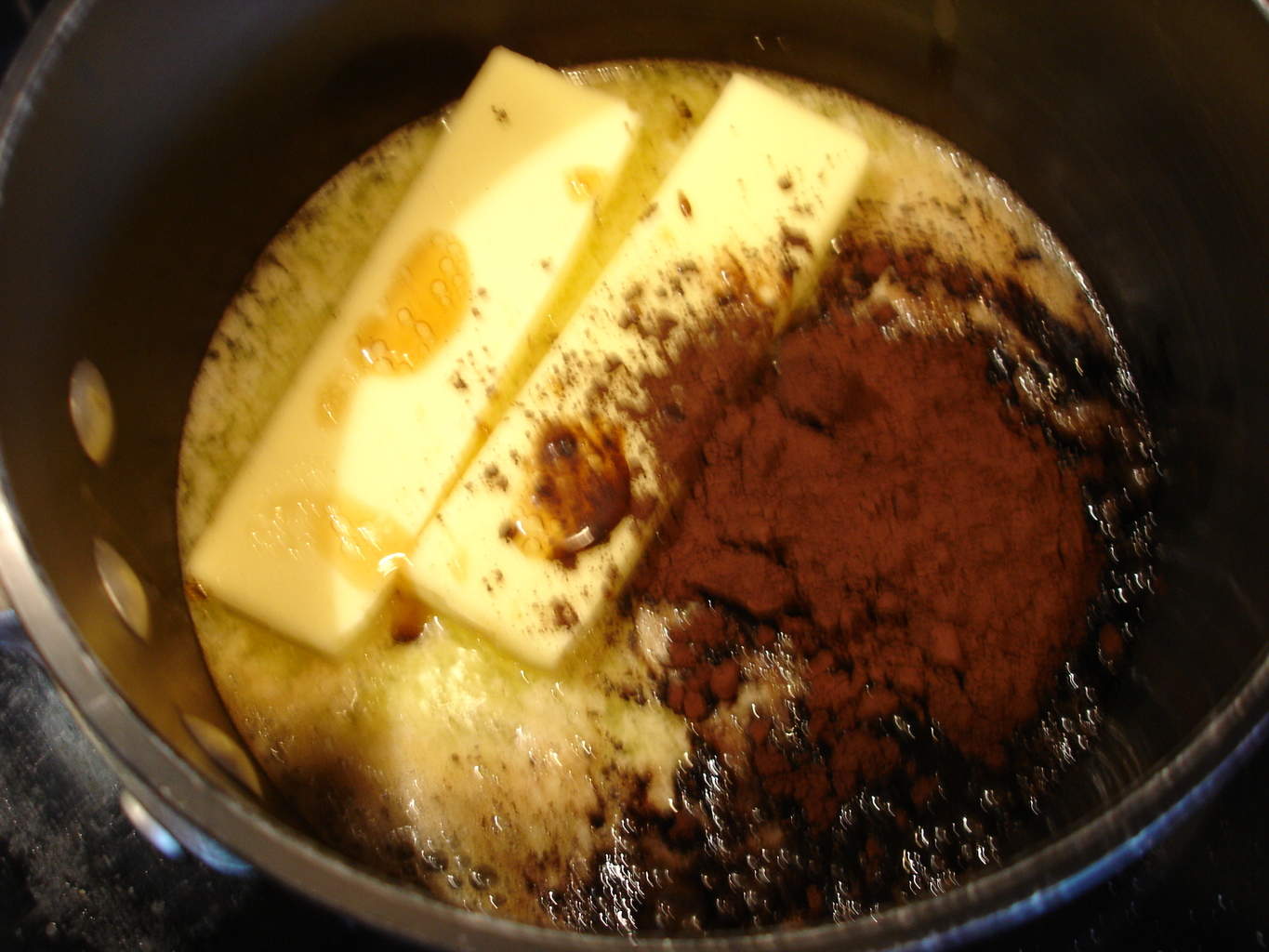 Remove from heat and whisk in vanilla and powdered sugar.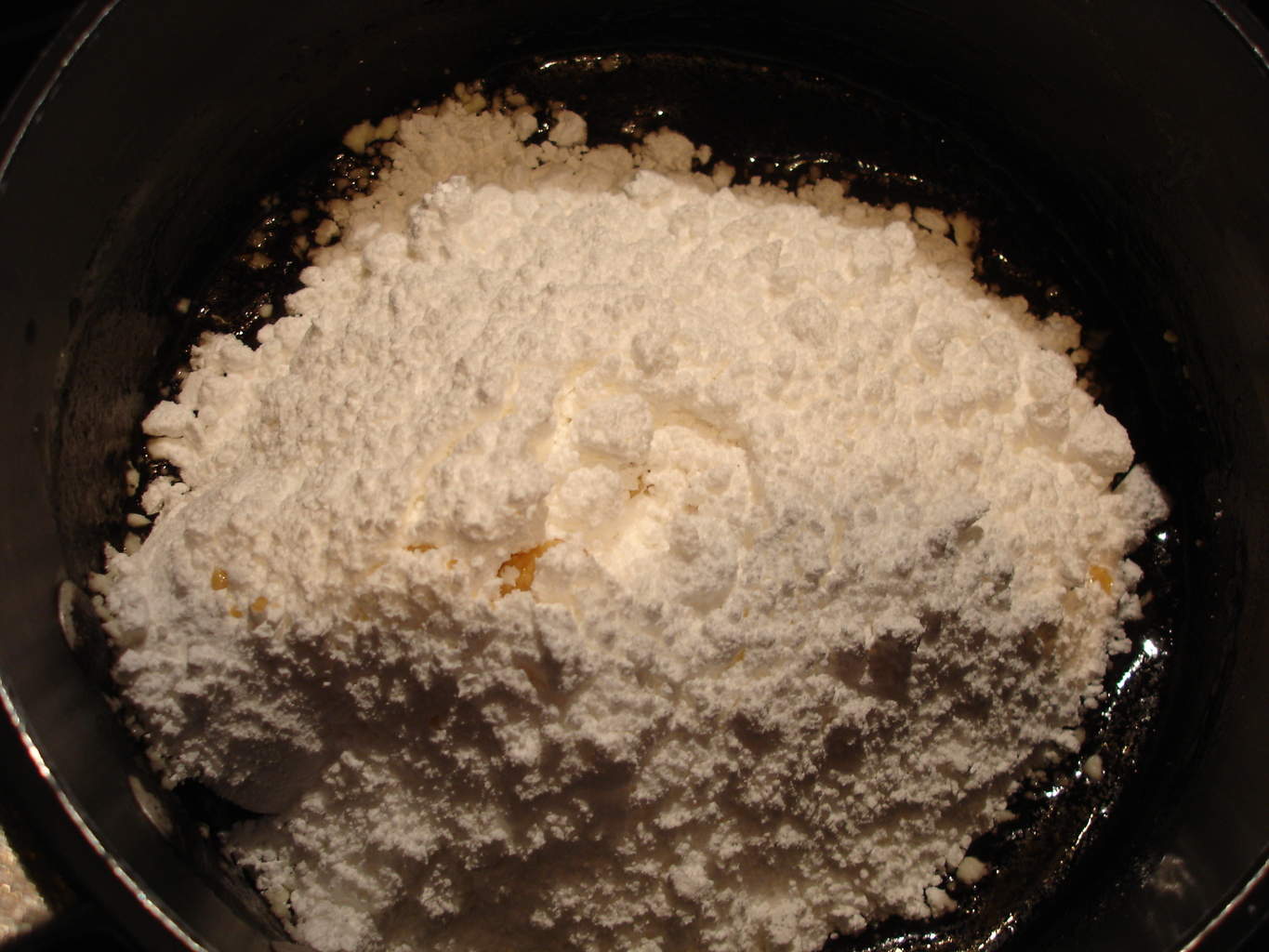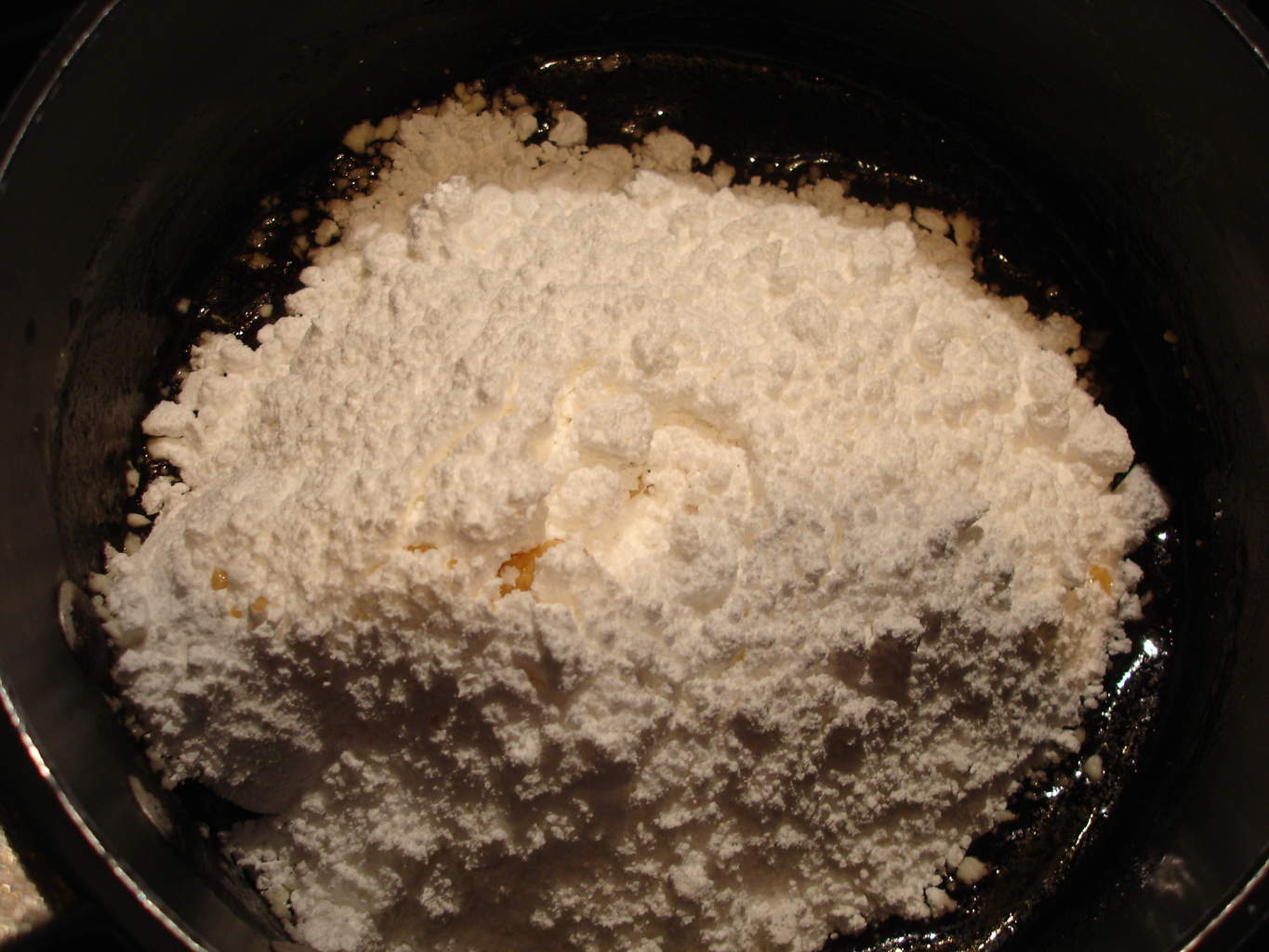 After the icing is smooth and the cake has cooled for 10 minutes, pour icing over cake. The surface of my cake wasn't smooth after I added the icing. That might have been a good reason to garnish with roasted pecans which I left off because my grand children can't have them. Don't make your icing in advance of you cake coming out of the oven. The cake needs to be warm and the icing hot.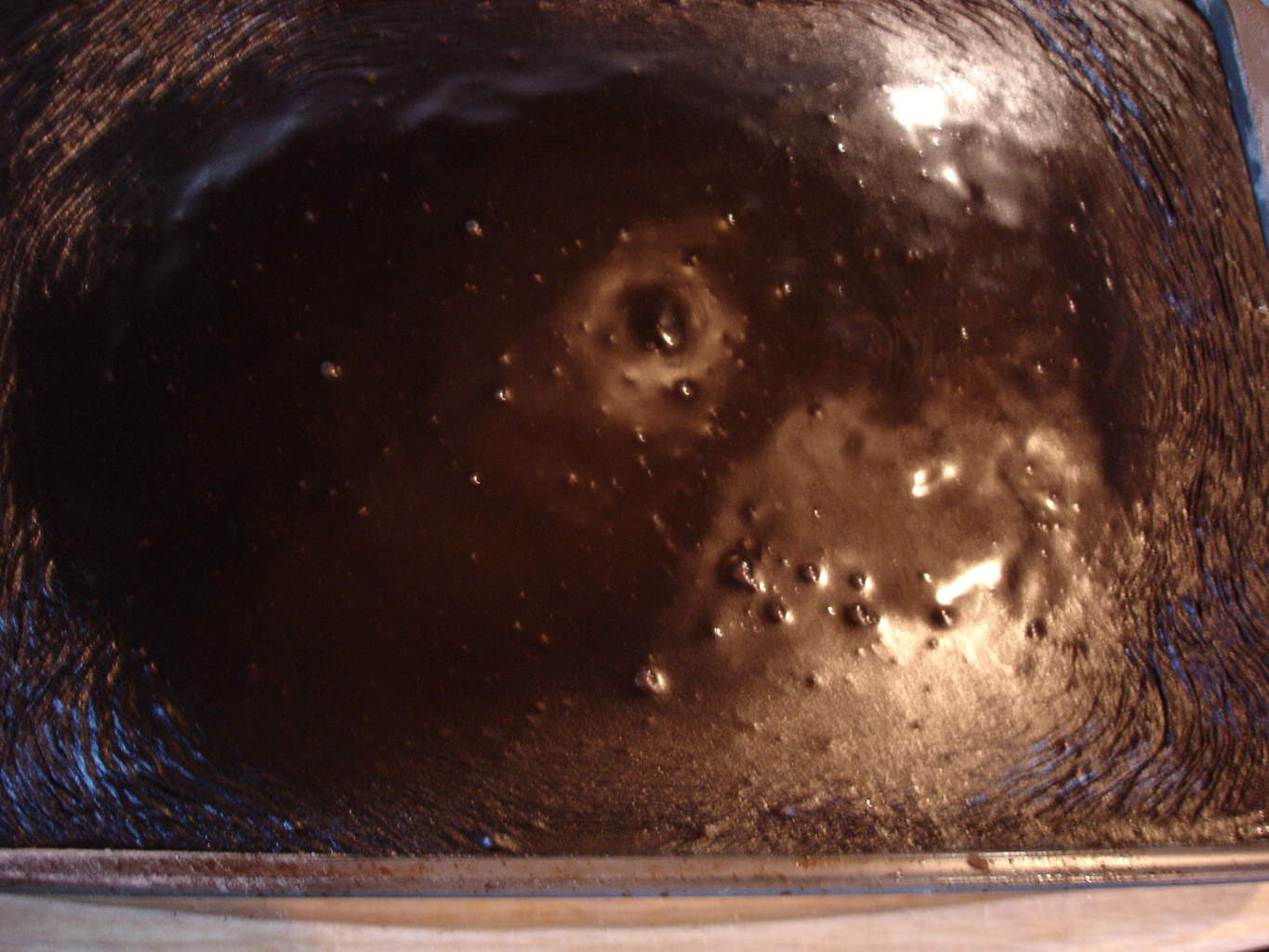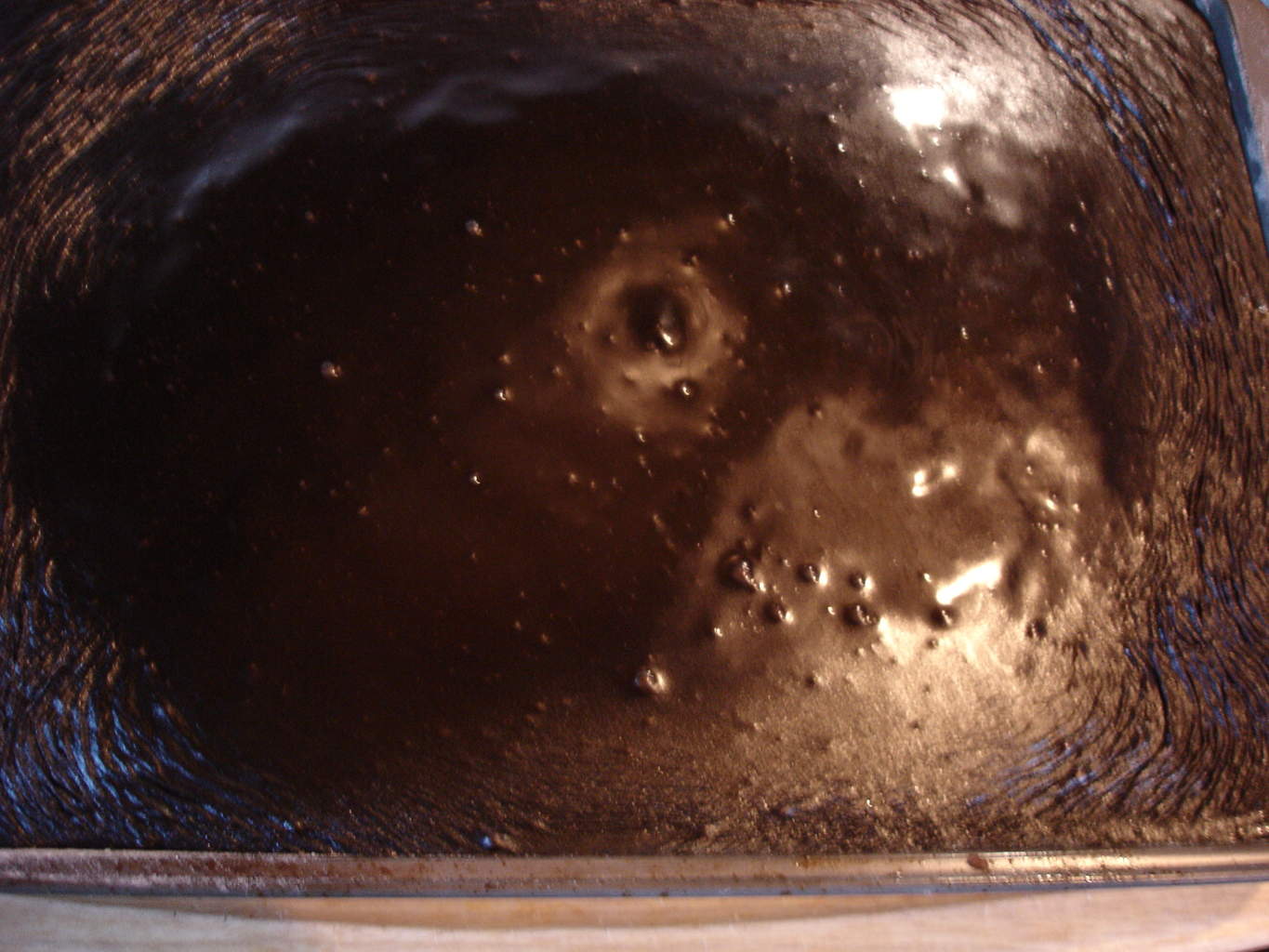 Enjoy your slice of birthday cake.