My daughter, Amy, is sick. Strep throat grabbed hold and wouldn't let go. Her husband, David, stayed home from work yesterday to take care of Jackson and Ella, their 18 month old very busy toddlers. I called this morning to check on Amy and see how she's feeling. She said she's feeling better but she's very weak. I offered to come pick up the babies so she could rest. I didn't have to twist her arm.
Since today is a perfectly gorgeous Florida spring(like) day, the idea of a picnic with Jackson and Ella seemed like a sure bet. So, I grabbed my old tattered quilt from the garden shed, snipped some fresh dill and started planning the perfect picnic. Jackson and Ella were going to be all mine for a few hours. This was a good day and it's getting even better.
I grabbed up a quart of Blackeye Pea and Greens soup plus the makings for strawberry shortcake (which will be in the next blog) and headed off to Amy's to fetch Jackson and Ella. Everybody needs homemade soup when they're sick. In addition, fresh-baked shortcakes, Florida strawberries and fresh whipped cream is the cure for what ails you.
After we arrived back home, I started the preparations for lunch which gave Jackson and Ella prime opportunity to rearrange my house. They tickle the fire out of me. When they walk in my door, I just imagine they have formulated their game plan on the way over. They walk in without the least bit of hesitation, and get busy. Really, really busy. And they split up on you! One goes in one direction and the other goes in a different direction. I never see them stop to look around and survey. They have their road maps in their heads.
So, we will have lunch on the grounds on this perfect Florida spring(like) day. Afterwards, we will play in the sprinklers for a bit. Kids and sprinklers go together like peanut butter and jelly.
Jackson and Ella, picnic lunch, beautiful weather, playing in sprinklers. My heart is full. Jackson and Ella napping soundly in their own beds in the nursery at my house that I made just for them. My heart is bursting.
Y'all come see us.
********************************************************************
Lunch Menu
Egg Salad Sandwiches
Sweet Potatoes Fried with sea salt
Sliced Florida Strawberries
*********************************************************************
Two hard-boiled eggs in a bowl.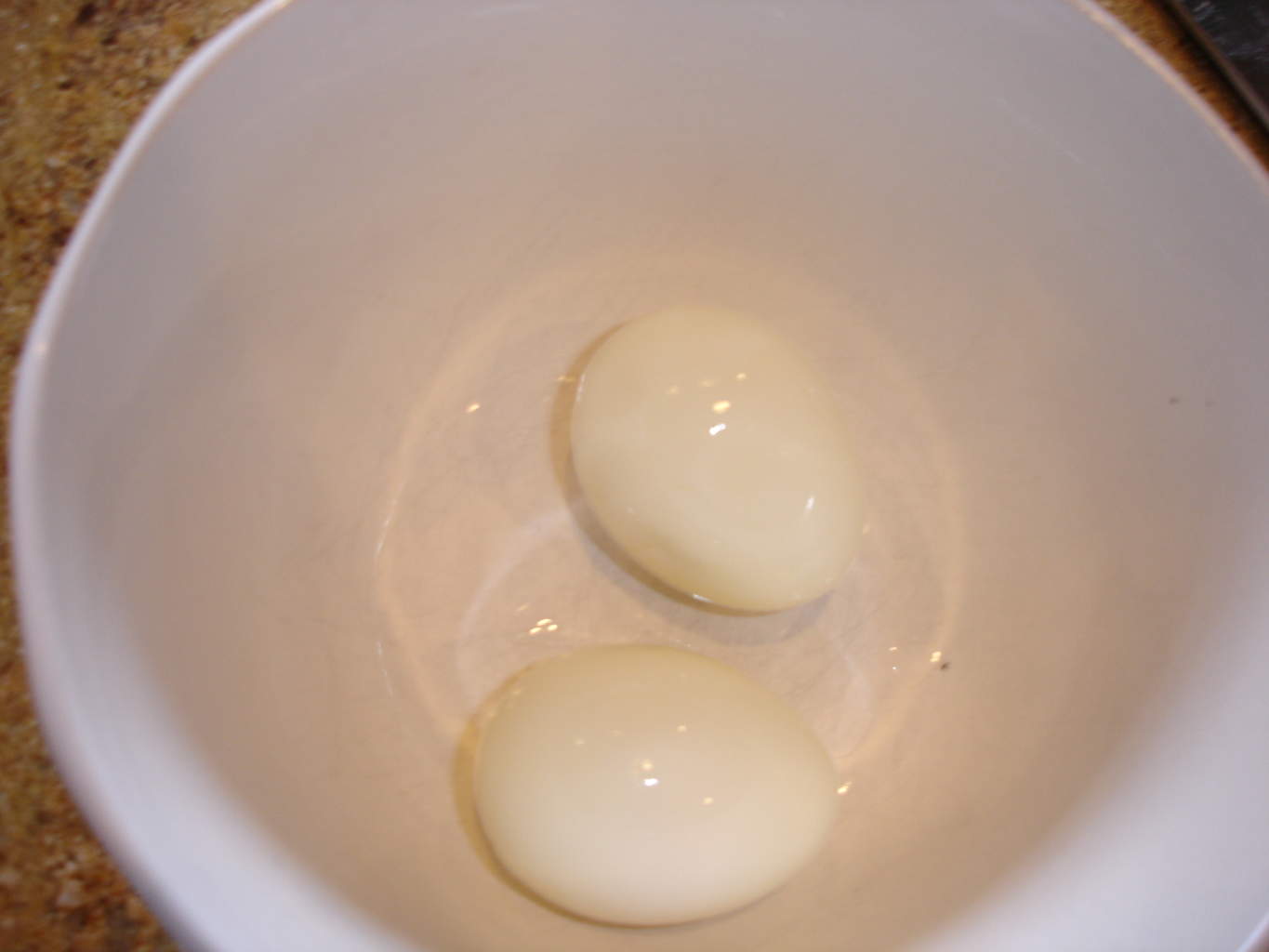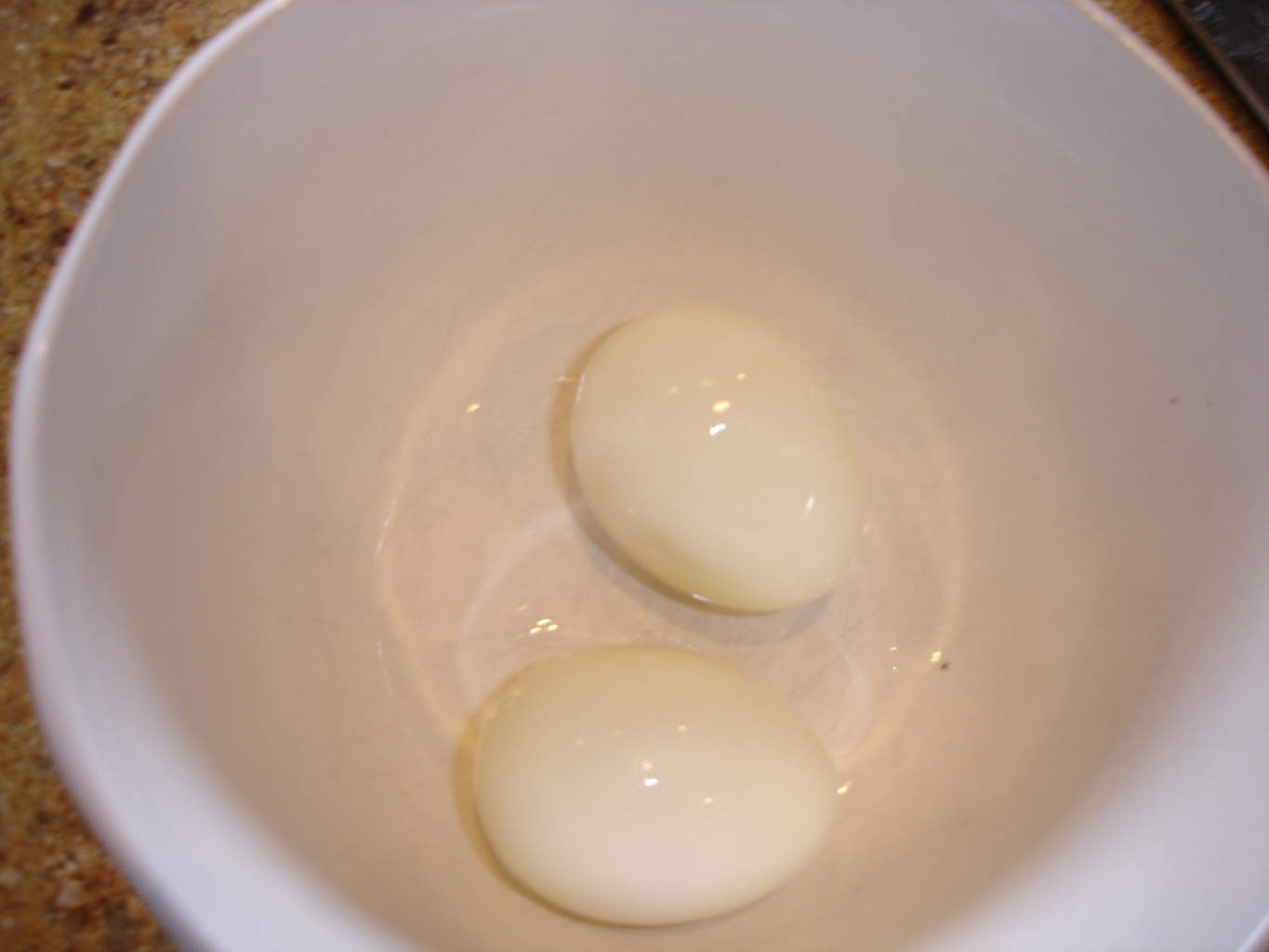 I find it's easier to mash the eggs with a potato masher than chopping them up.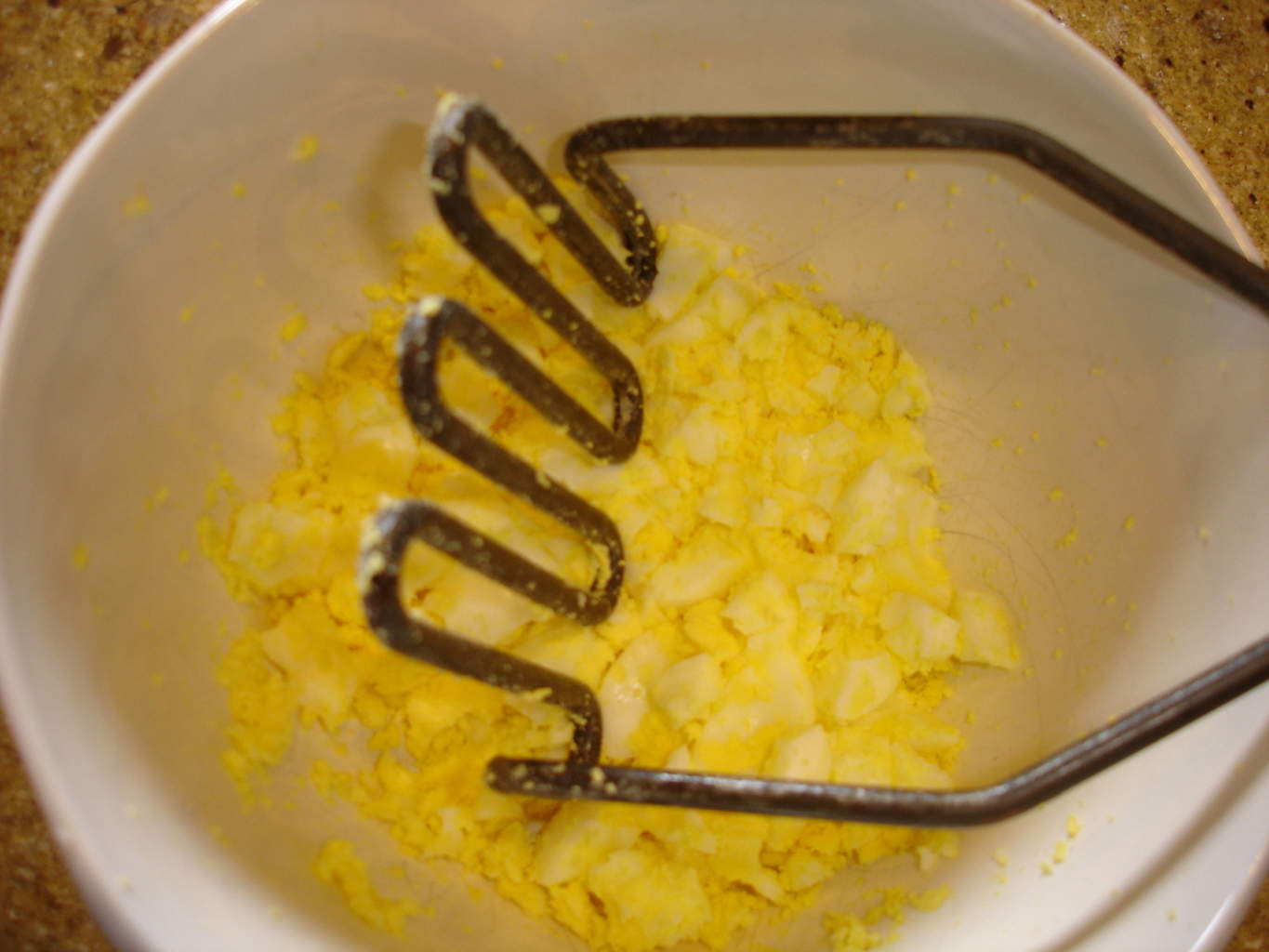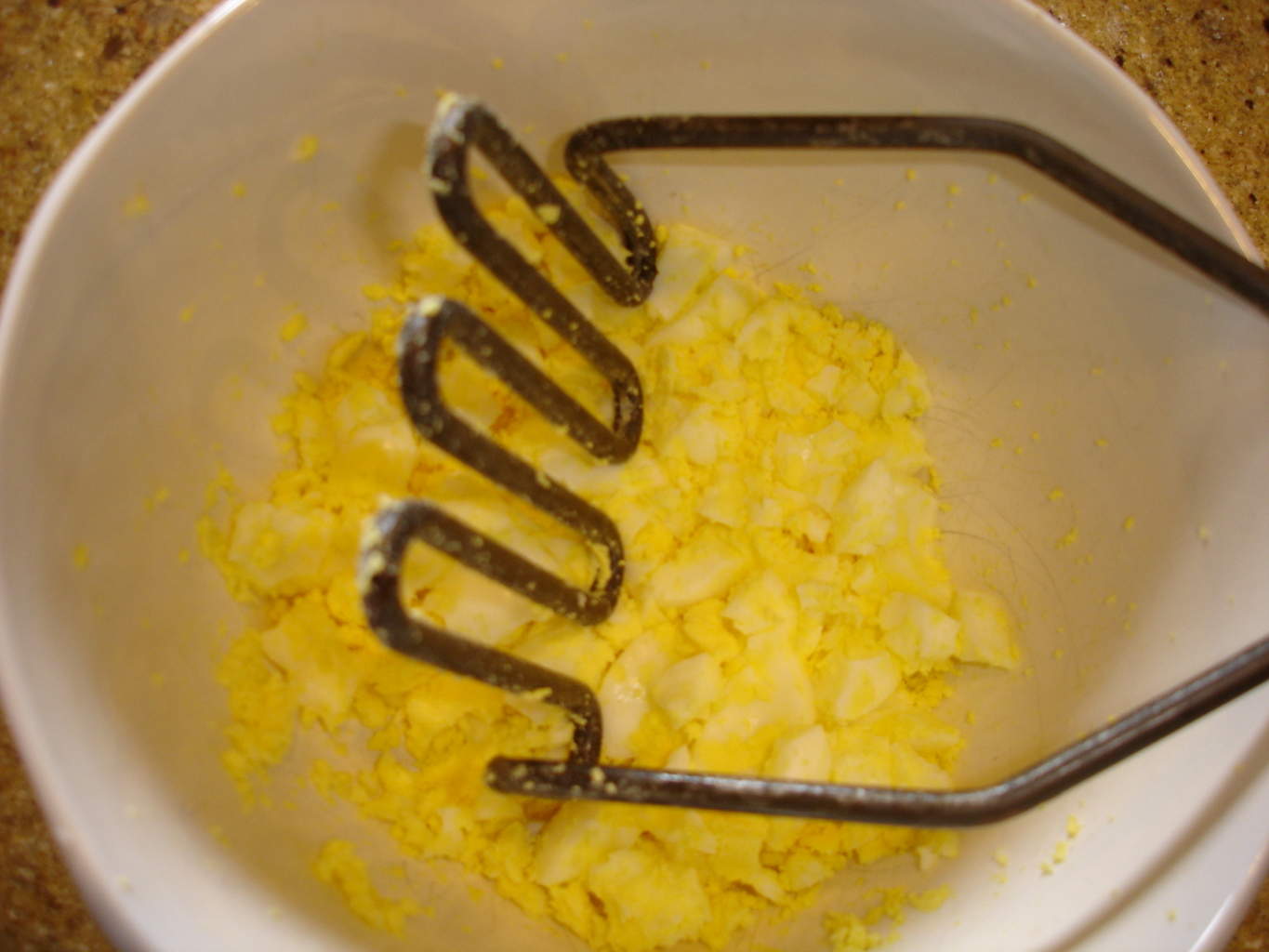 Add mayonnaise, mustard, sweet pickle relish, chopped fresh dill, salt and pepper.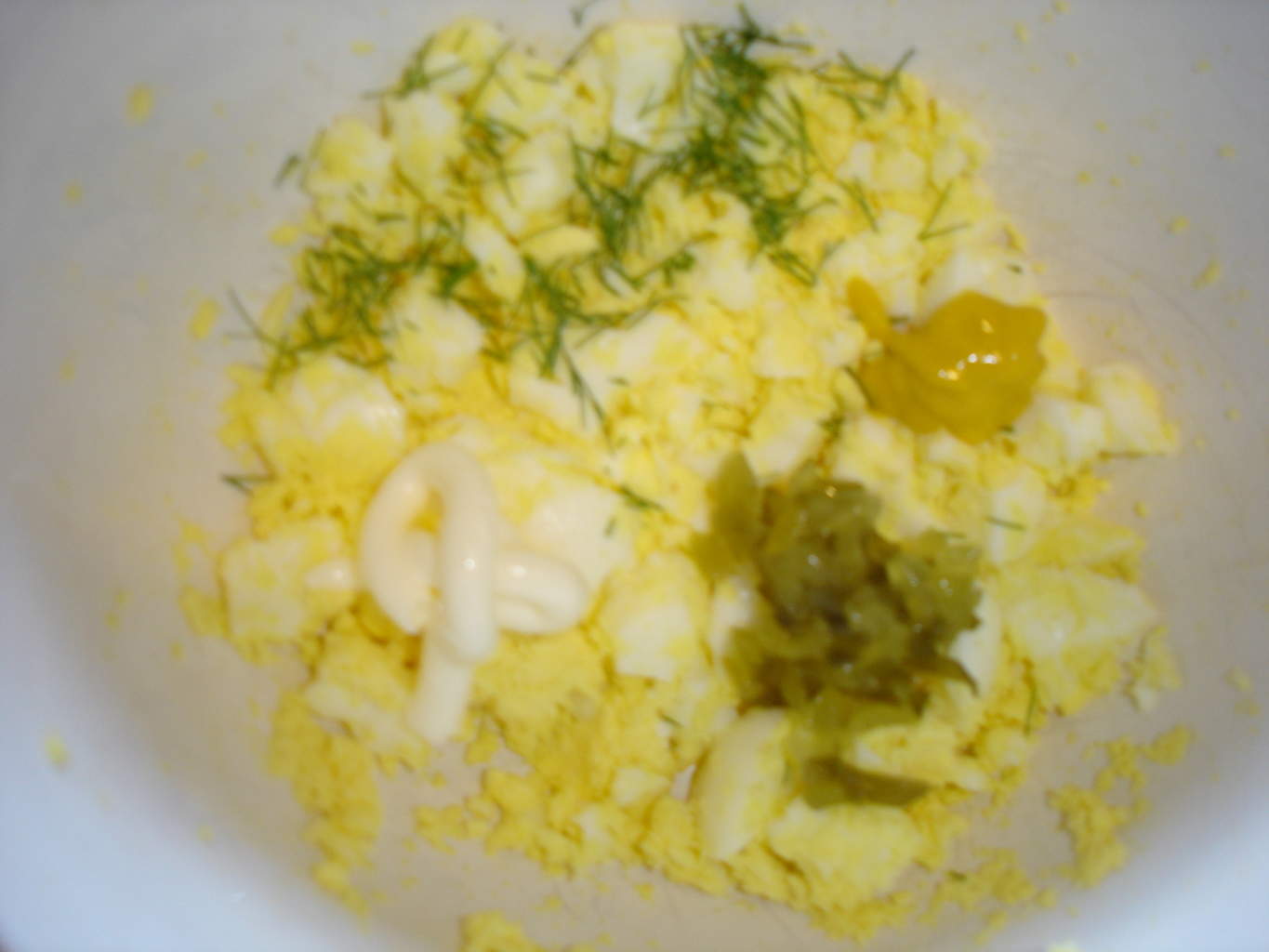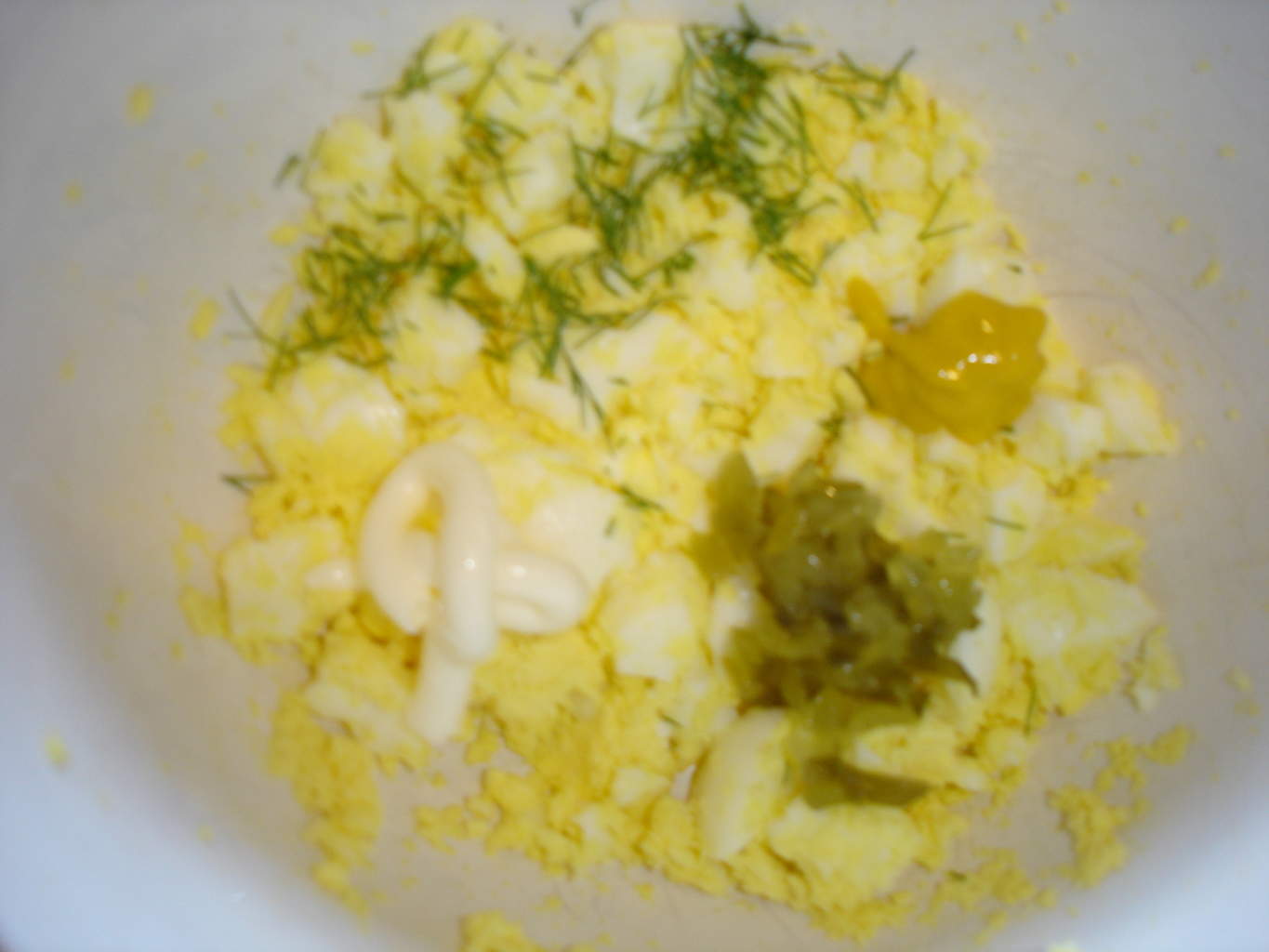 Make sandwiches.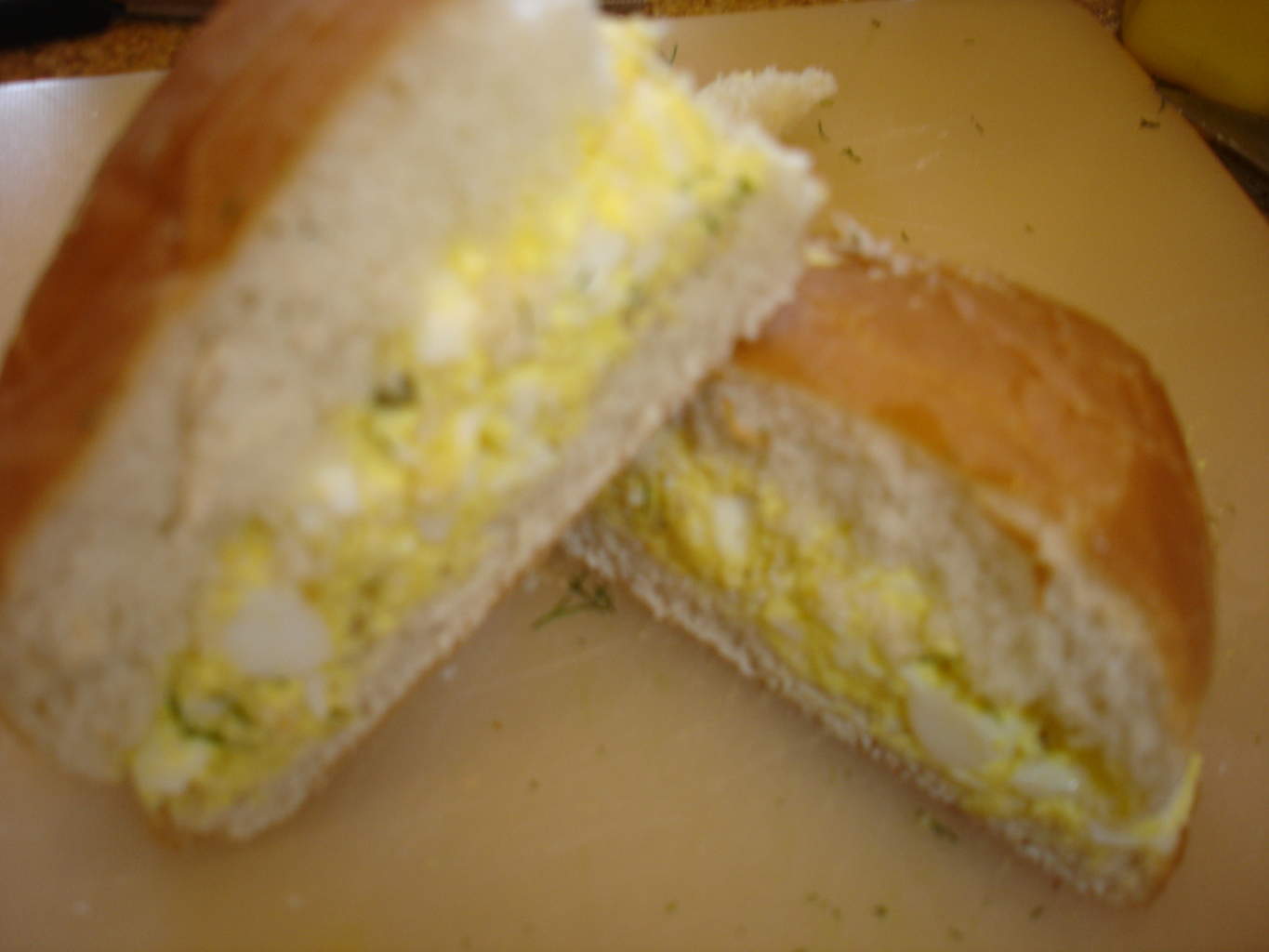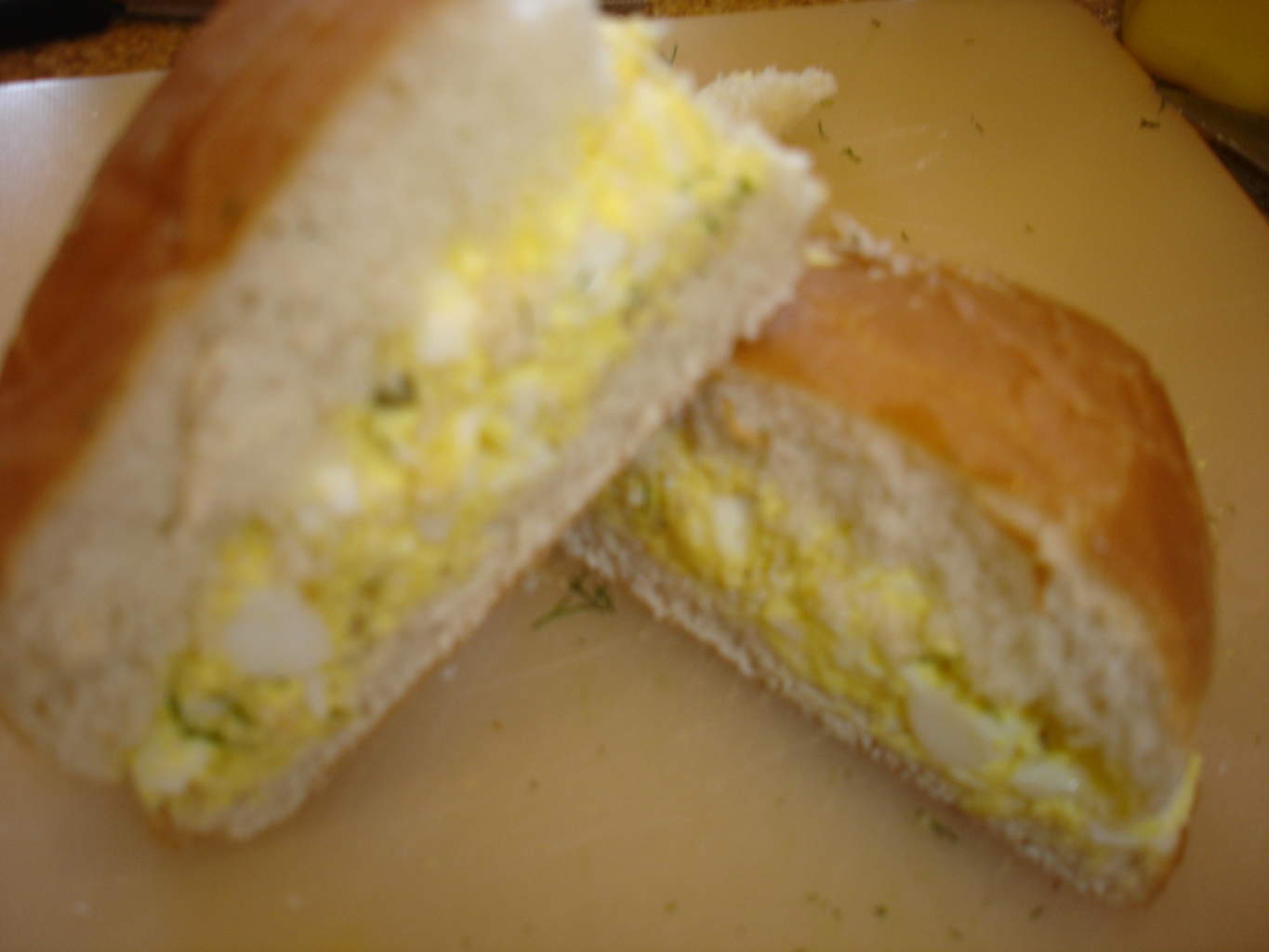 Double the fun!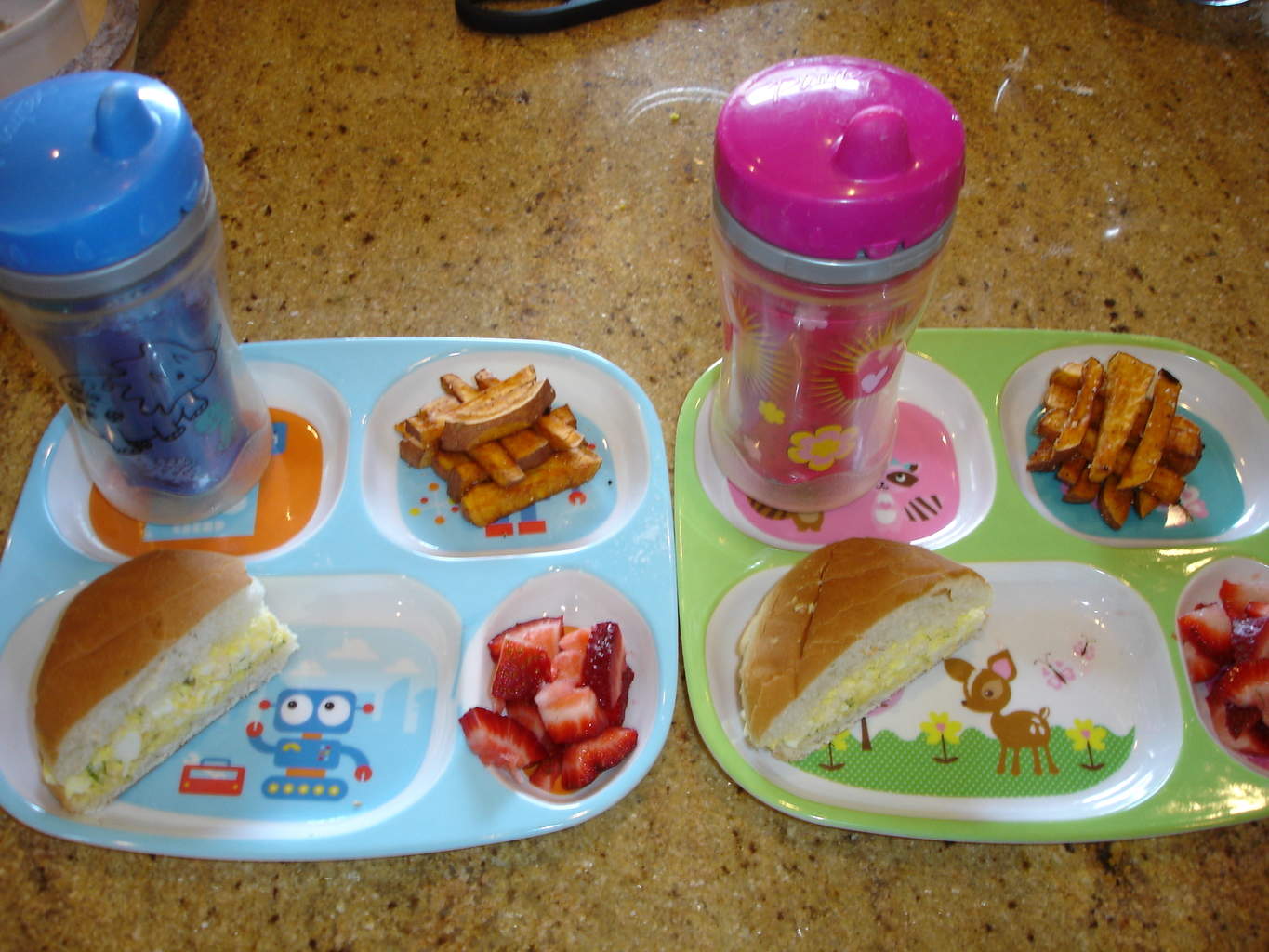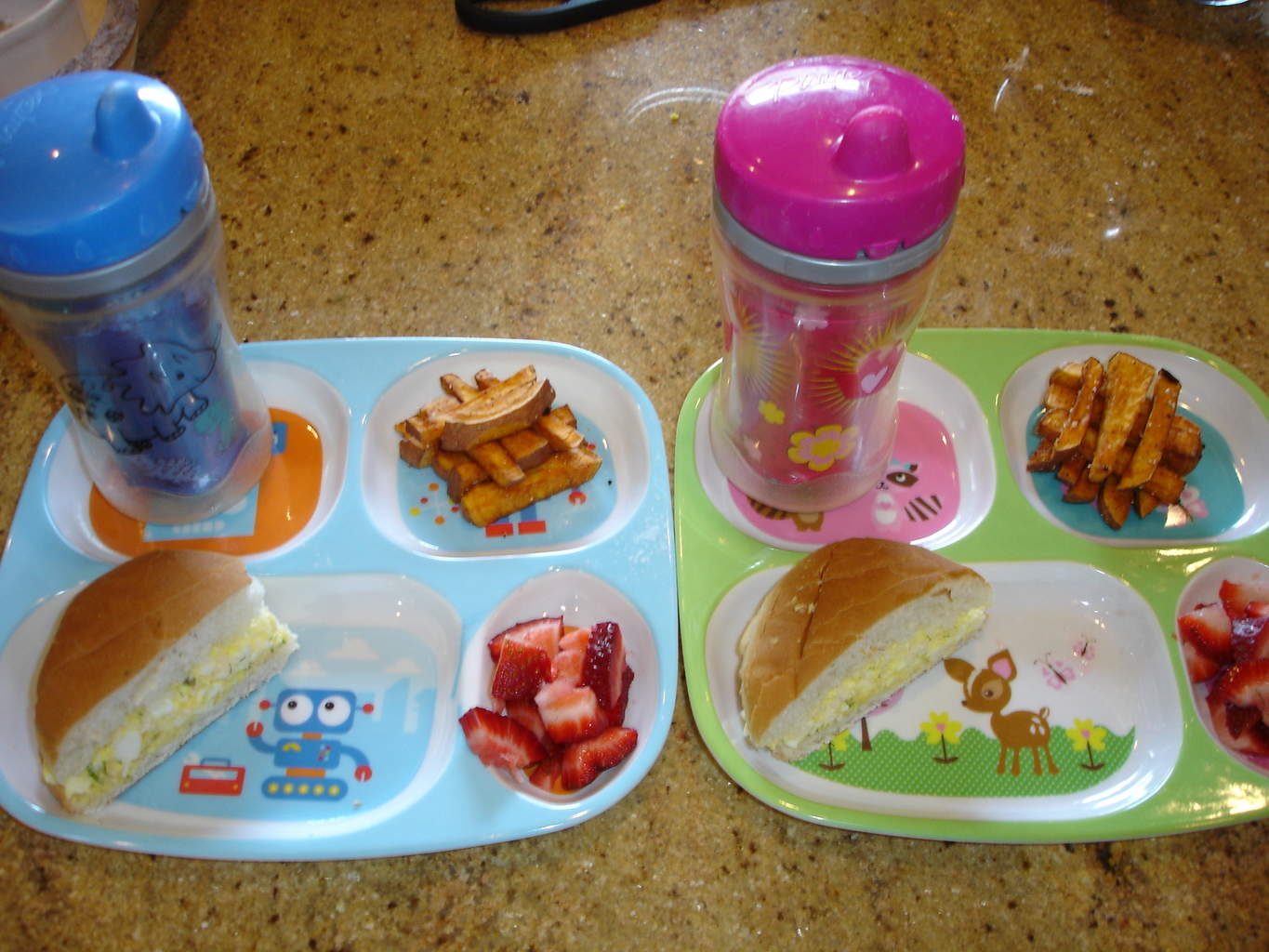 I could just eat them up!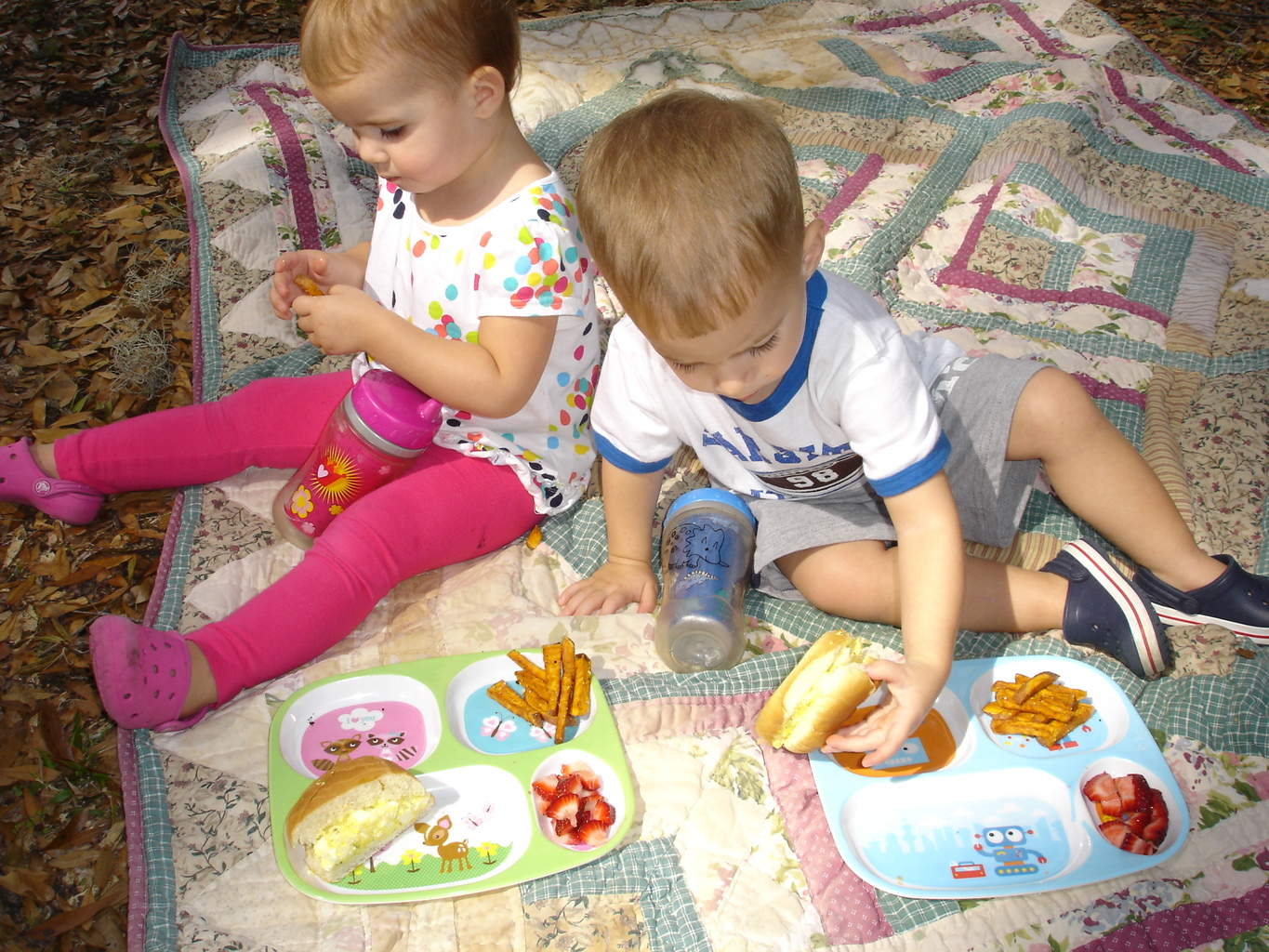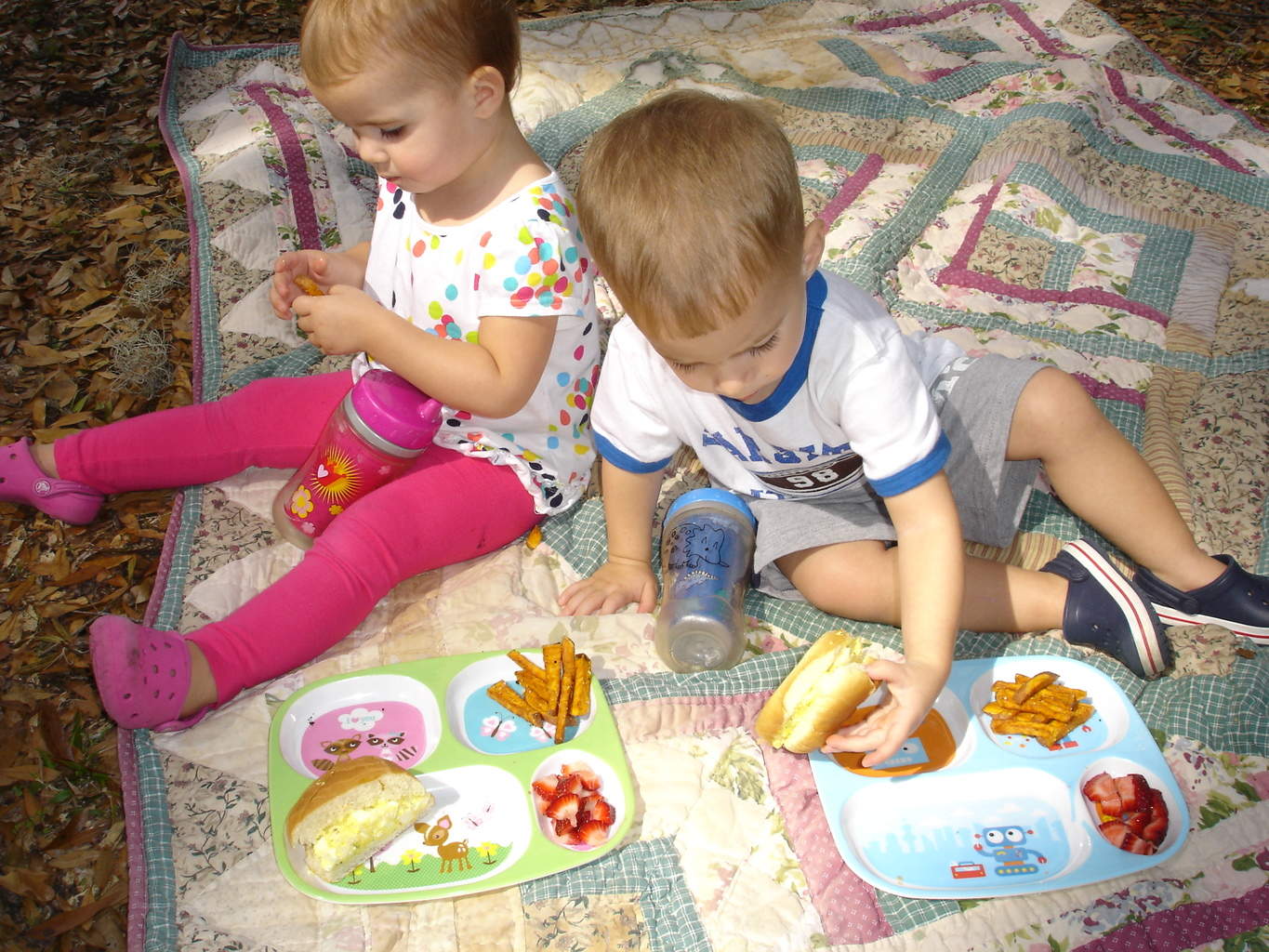 WATER WORKS!
Egg Salad
2 hard-boiled eggs
1 tsp. mayonnaise
1/2 tsp yellow mustard
1/2 sweet pickled relish
1 tsp fresh dill, chopped
salt and pepper to taste
Chop or mash eggs. Add remaining ingredients and mix well. Adjust for seasonings. Additional mayonnaise may be needed for a creamy texture. Adjust as needed. Spread on bread or eat with crackers. 18 month old twin toddlers love it!