Thanks to everyone who participated in the give-a-way contest. The contest is closed and the winner of the cookbook is Gloria M. I've emailed Gloria to let her know of her good fortune.
Another winner in this contest is the recipe for Spicy Sausage & Rice. Of the three options for the next recipe I share, this recipe had the most request. It certainly is a good choice. It's tasty, easy and only requires one pot.
Spicy Sausage & Rice was contributed by Brian Johnson of Columbus, OH. I modified Brian's instructions just a wee bit. I browned the sausage pieces in the same pot used to cook the whole meal. Browning adds flavor and lets the sausage render out some of its fat. After browning, I removed the sausage from the pan and drained the excess grease. Then I added uncooked rice and water to the pot and cooked the rice. When all the liquid was absorbed from the rice, I continued with Brian's instructions.
If you're cooking rice for another meal, make extra with this meal in mind. That will save you a step.
I hope you enjoy this Gooseberry Patch recipe. As usual, it won't disappoint you.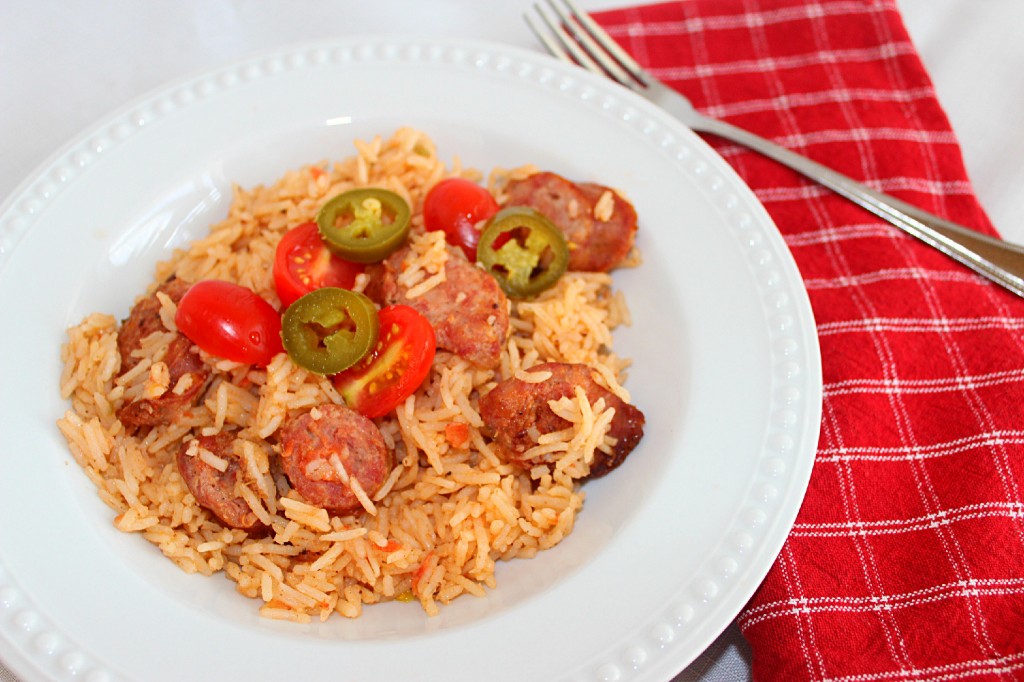 Spicy Sausage and Rice
yield 6 to 8 servings
3 1/2 cups cooked rice
16 ounces fully cooked smoked sausage, sliced into bite sized pieces
8 ounces jar salsa
Garnish: diced green pepper, diced tomato, sliced jalapeño
In a large skillet over medium heat, combine all ingredients except garnish. Cook, stirring occasionally, until sausage is heated through and most of the liquid is absorbed. Top servings with diced pepper, diced tomato and jalapeño slices.
You might also enjoy these Gooseberry Patch recipes: