Southern Living's brand spanking new cookbook, Home Cooking Basics, is a treasure that is a must have for anyone that spends anytime at all in the kitchen. Even if you don't cook but spend your time in the kitchen eating someone else's cooking, this book is still a must have. You never know when you might be called to spring into action and cook a meal for yourself or someone else. This 8×10 hardcover, full color cookbook with 416 pages will guide inexperienced cooks every step of the way. Experienced cooks will delight in the simplicity of the layout and the tried and true Southern Living recipes which have become a gold standard of southern cooking.
All photos were reproduced from Southern Living Home Cooking Basics with the permission of Southern Living.
Having this cookbook in your collection is like having a Southern grandmother and a 7th grade Home Economics teacher on call and ready to cook with you or answer questions any time of the night or day.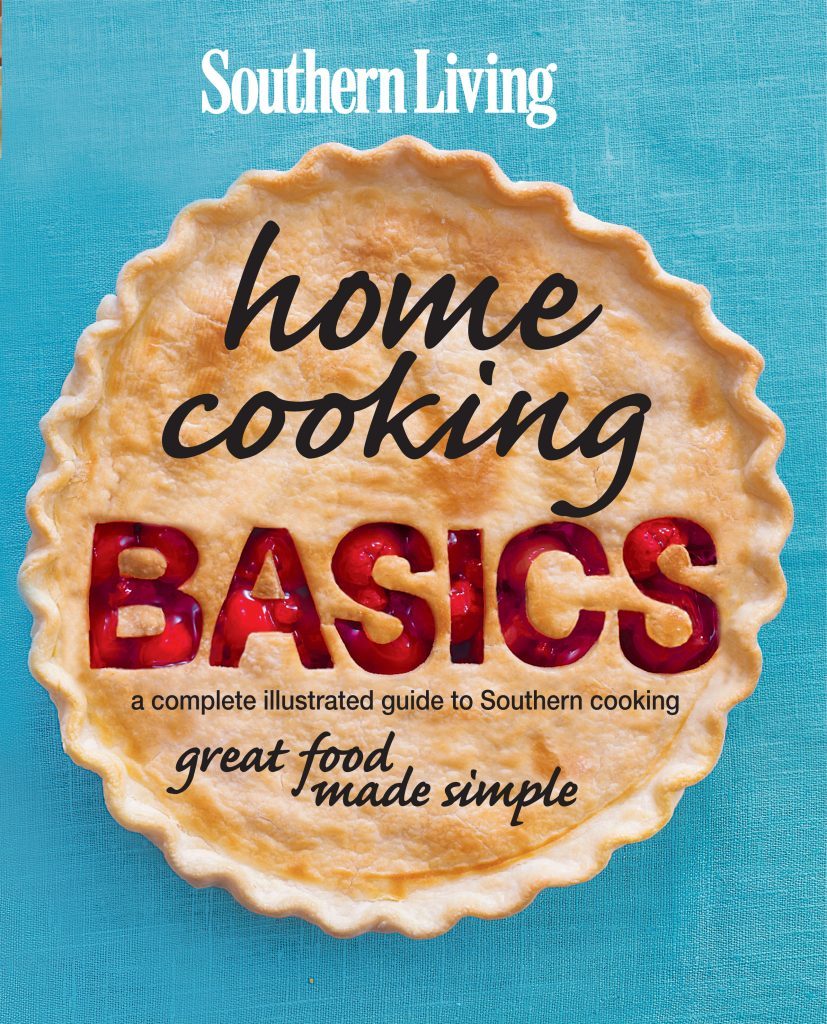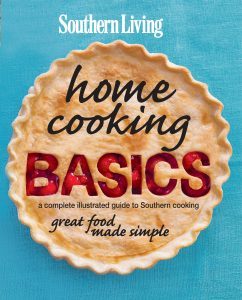 I don't know that I've ever gotten excited by a Table of Contents before but I found the layout interesting, appealing and intriguing. All that excitement before I even see the contents of the cookbook.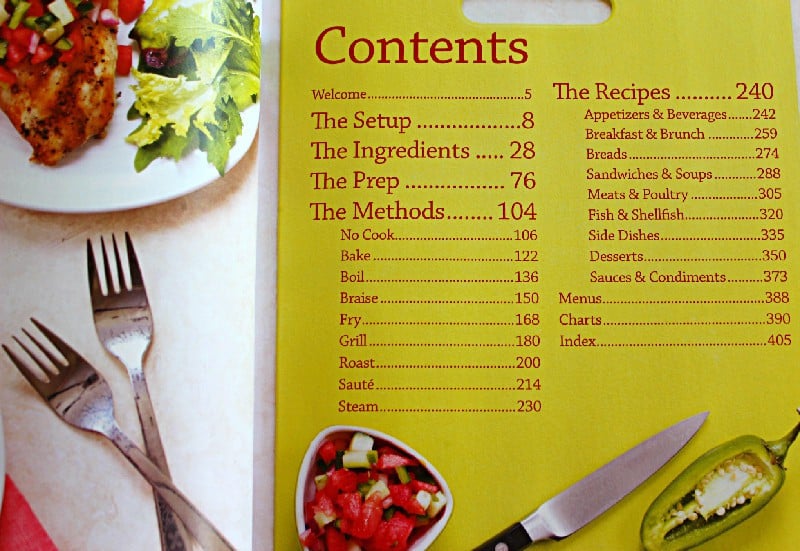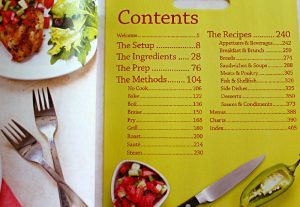 The chapter devoted to The Setup, offers instruction on basic cooking tools and implements needed in the way of cookware, bakeware, knives, tools, power tools, table settings and barware.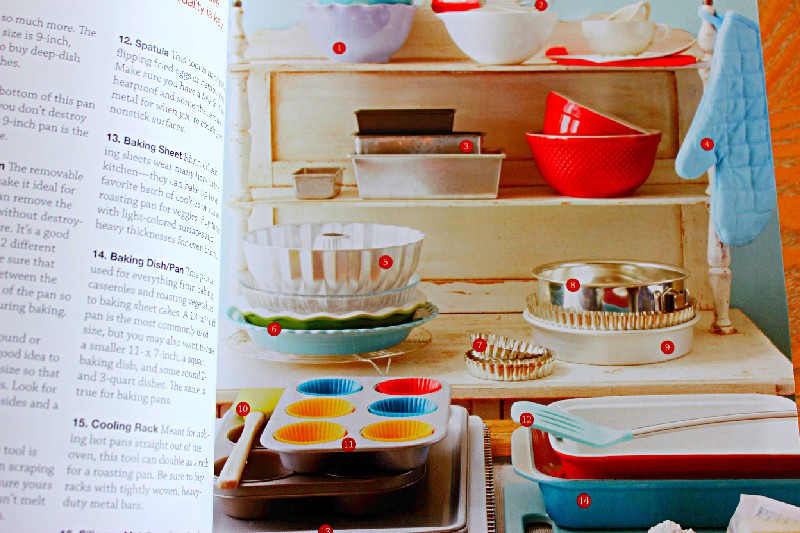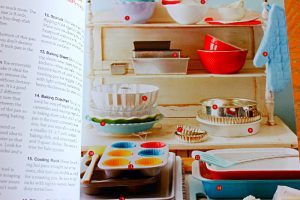 A guide to purchasing and storing food is found in the chapter called The Ingredients. Working with spices and herbs is quite often a challenge, especially for inexperienced cooks. One of the jewels of this chapter is the tutorial on spices. Information is also at hand on everything from sugar and salt to cheeses capturing fruits, vegetables, grains and nuts along the way.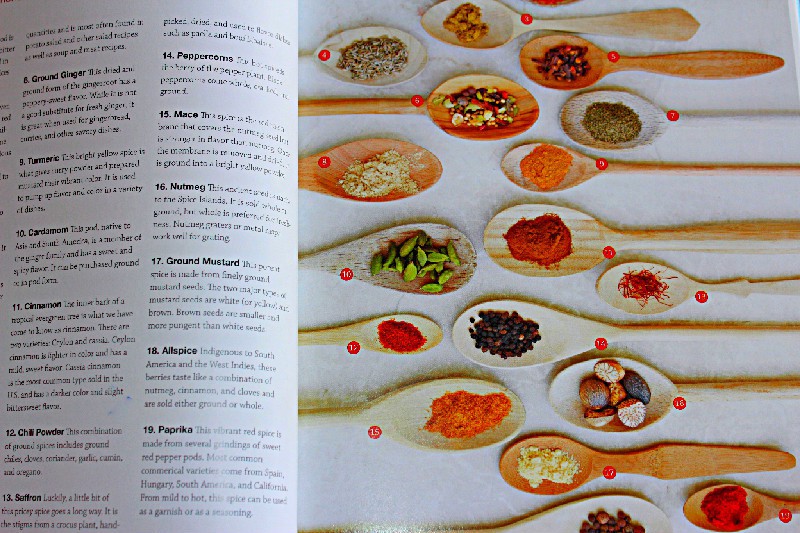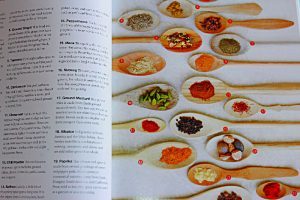 Everything from mincing garlic to deveining shrimp is found in The Prep. Two full color pages are devoted to showing the difference between chop, slice, mince and julienne along with some other well-known action words found in recipes.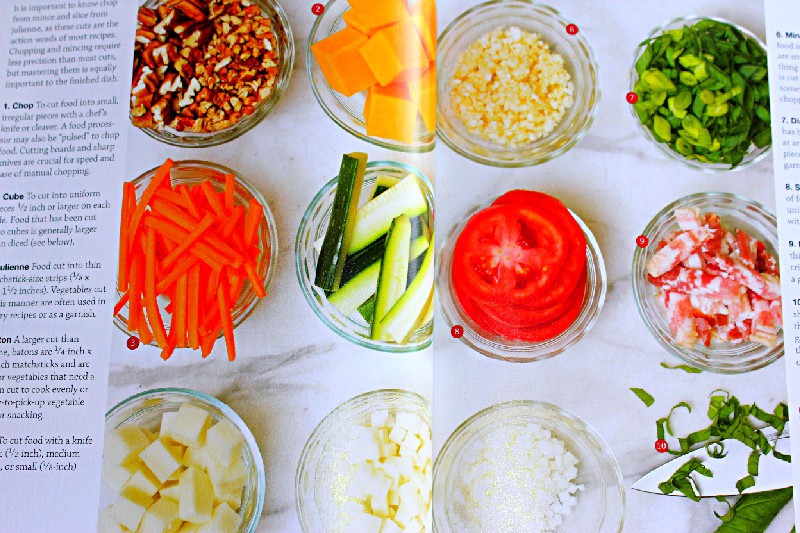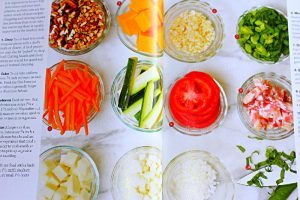 Methods of food preparation, including no cook, are covered in The Methods. Frying is but one method included and, of course, a recipe for Granny and Mama's fried chicken is part of the deal.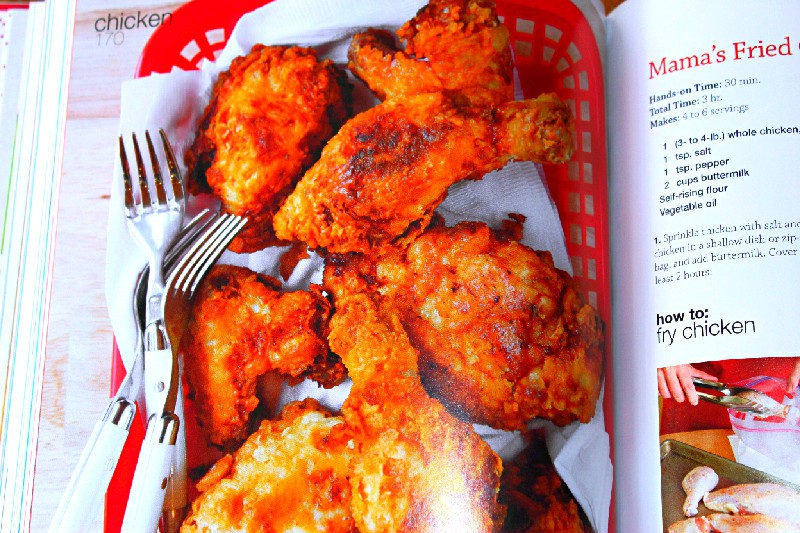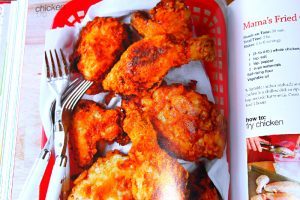 My personal favorite cooking methods are well represented . For meat, it's braising.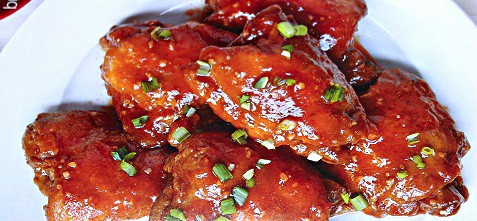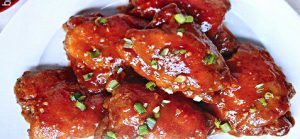 And I roast every vegetable that doesn't run away from me.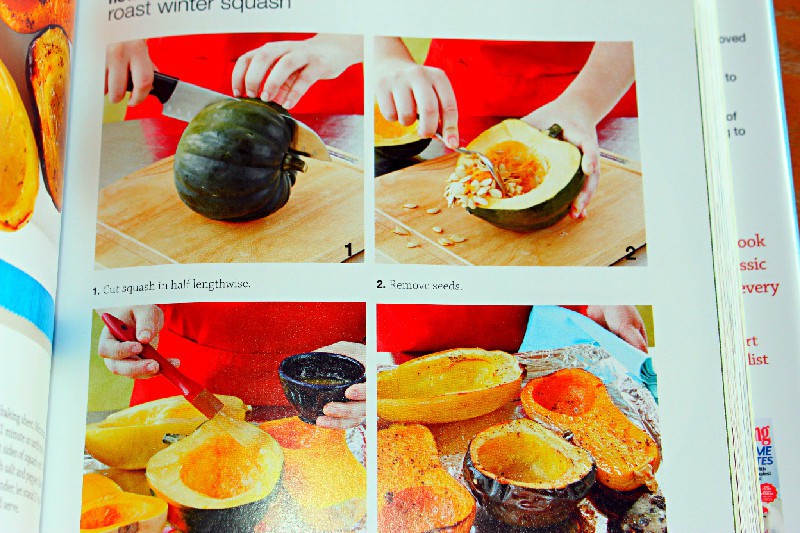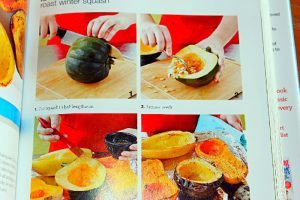 In The Recipes, you find what you expect to find. Recipes. Lots and lots of recipes. The kind of recipes that makes Southern Living a trusted source. All the food categories are there: appetizers and beverages, breakfast and brunch, breads, sandwiches and soups, meats and poultry, fish and shellfish, side dishes, desserts and sauces and condiments.
Many of the recipes include full color photos. They all have easy to follow ingredient lists and instructions.
The dessert section has plenty of traditional Southern desserts just like your grandmother used to make. And in true Southern Living fashion, included are some desserts with just the right touch of Southern Living flair to make you look like a superstar. Take a gander at these Southern-style Caramel Apples using branches for sticks.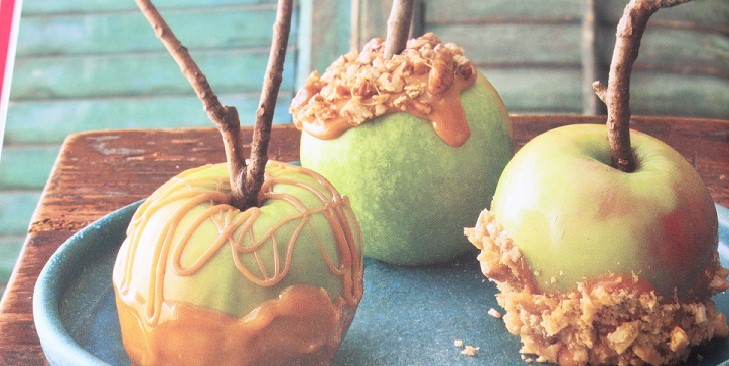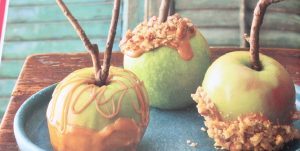 And if all this isn't enough, peppered throughout are tips, secrets and Southern folklore. Here's an example of Southern folklore:
Maque Choux is a traditional dish of southern Louisiana similar to succotash. It's believed that the name of this dish is a Cajun French translation of the Native American name.
So, there you have it. If you've been searching for the origin of the name "maque choux" , the case is solved.
If you're interested in purchasing many, many copies of this cookbook, click here.
To enter the giveaway for this piece of southern cooking treasure, leave a comment below describing the person who you think is the best cook in the world. Is it your grandmother, mother, a celebrity chef? How about yourself? Or, perhaps a childhood friend's mother. We all know and love good cooks. Let's celebrate them.
For additional chances to win, do any or all of the following with this post:
(1) Share on Facebook.
(2) Tweet on Twitter.
(3) Pin on Pinterest.
(4) Email to a friend.
After you share, tweet, pin and email, leave me a message and let me know.
The contest ends at midnight, Sunday, September 30. The winner will be randomly selected and announced on Monday, October 1.
Two copies of the cookbook were provided by Southern Living in exchange for the review. All comments, thoughts, ramblings, stumbles, banterings, ravings and general nonsense are strictly, only, exclusively mine.
The contest is now closed. Congratulations to Trish D. on winning!