There are many different reasons you may want to share a recipe. It might be that the dish is so good it makes you want to swallow your tongue. Or perhaps the recipe is your original creation and you are just plain ol' proud of yourself. But the special recipes that you want to share are the ones that carry such sweet memories and have more to do with the occasion than the dish itself. The latter is the case with this recipe for Peanut Butter Candy. By the end of this blog, if I do my job, you will make the connection between Peanut Butter Candy and marathons.
If I'm fortunate enough to have you as a regular reader, you will come to know my entire family, very well. Sam and I are very proud of our family and I'm not going to miss a great opportunity, such as a blog that I author for Pete's sake, to tell people about them. This blog is about Marcia, my first-born.
Marcia is running her first marathon on Sunday. M-A-R-A-T-H-O-N. That's 26.2 miles of running. Lawd, chile!. I wanted to do something special for her. The thought of making a pre-run meal or a post-run meal sounded good. But, logistically, that was going to be hard to pull off. She's running her race in Jacksonville, FL which is over 4 hours from where we live. Sending flowers didn't seem right. A card just wasn't enough. So, I'm blogging to tell the world Marcia's story and just how proud of her I am. This part is making me tear up.
Marcia Payton Garvin was born September 12, 1978 in Mobile, AL. She is the first of our three children. As a young child, she played softball and the violin and stuck with both of them for many years. The violin was subsequently used by both her sister and brother. We still have it today and she recently took it back home with the idea that she would start playing again. I think she found it a little awkward trying to play while training for the marathon. Violin playing got put on the back burner.
Softball was a passion.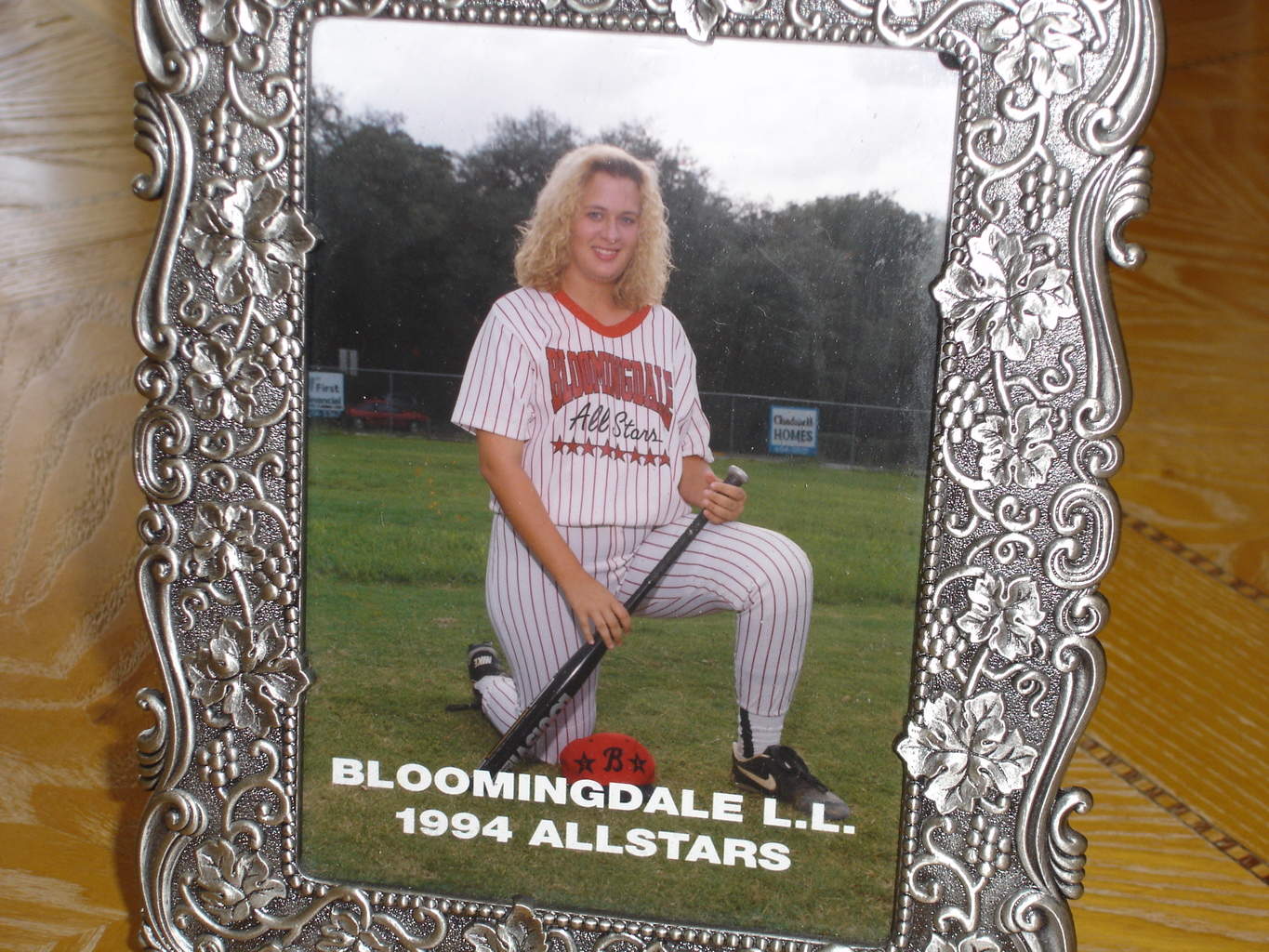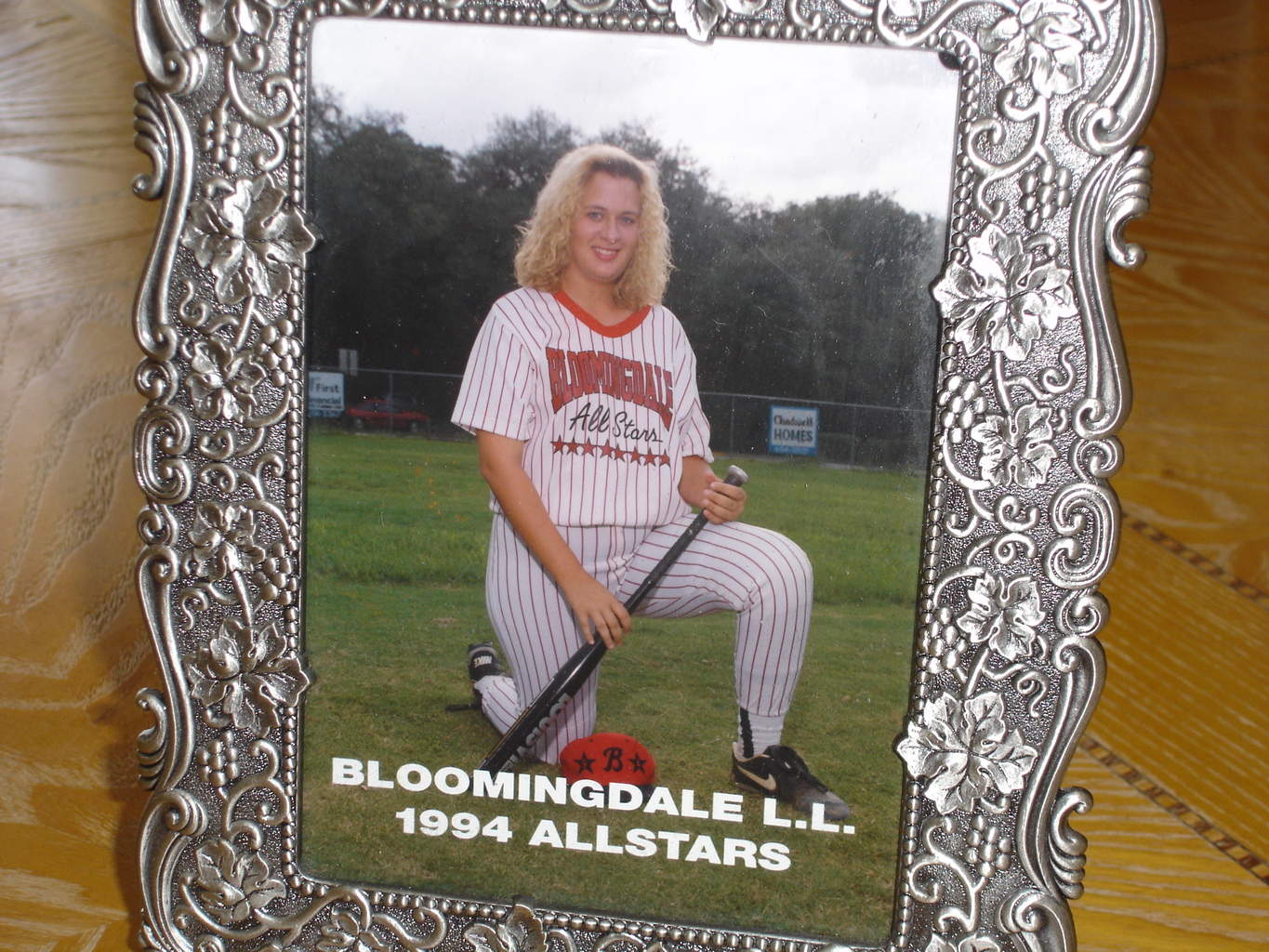 She was an all-star. Just recently, she played on her company sponsored co-ed league. Marathon training required a higher level of intense physical activity than she could get from softball, so she opted out for a while.
Here's Marcia from 12 or so years ago being sweet to her little brother at a Tampa Bay Buccaneer's football game.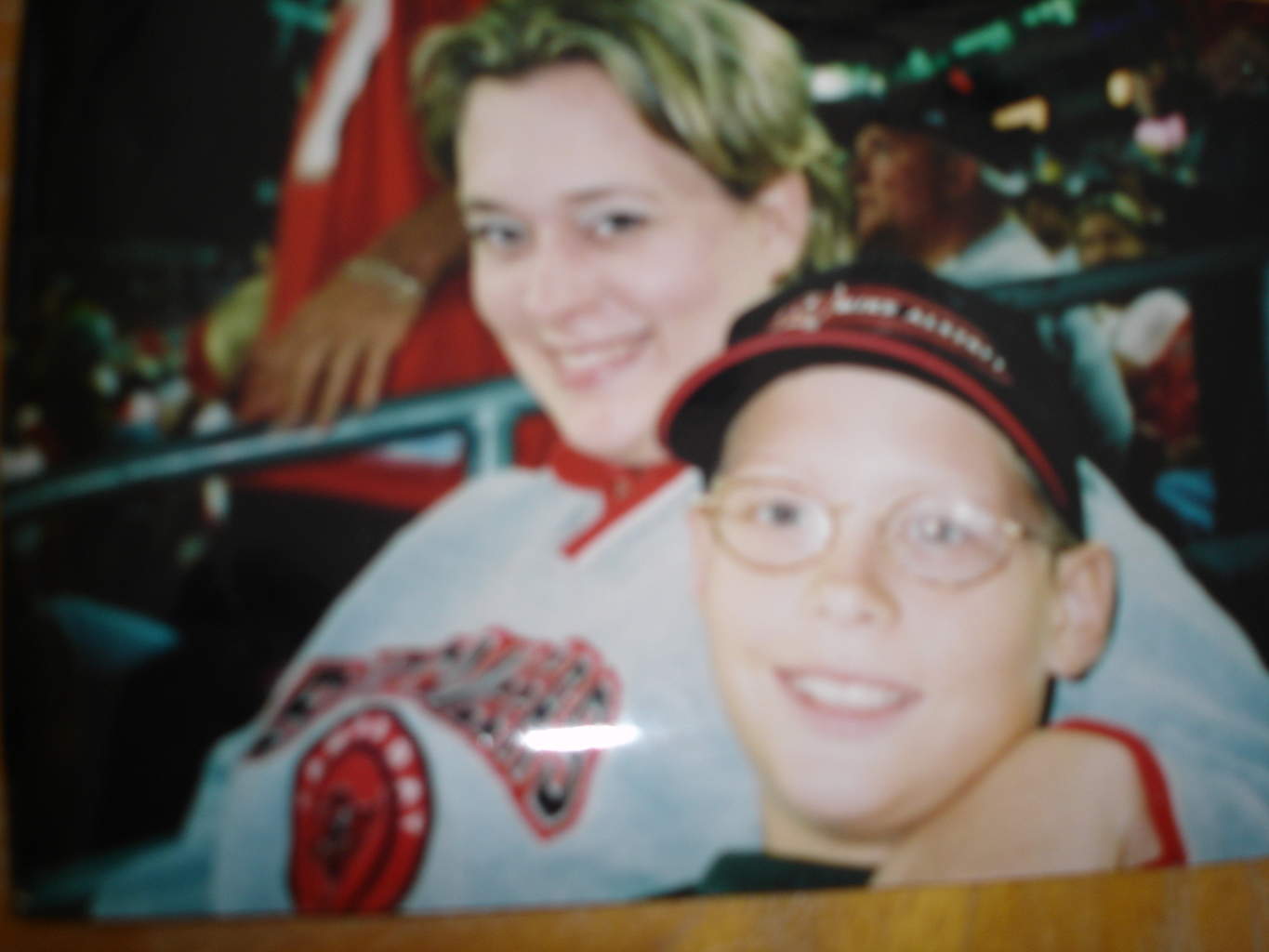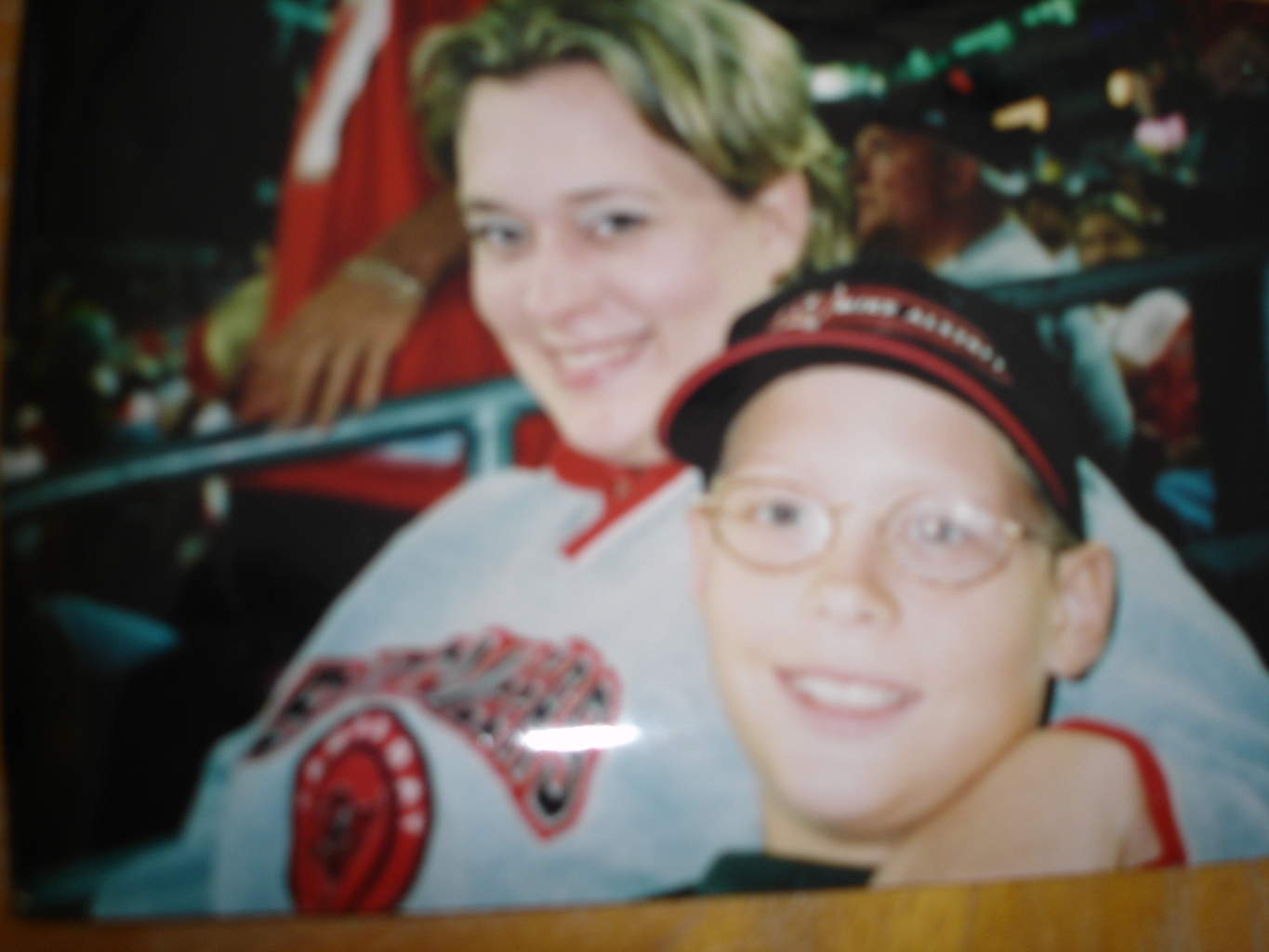 She was her sister's maid of honor in 2002. We gave the bride's mates a tea and everyone wore vintage hats and gloves. Marcia is to the left, middle is Amy and the right is me. I played the part of the mother of the bride.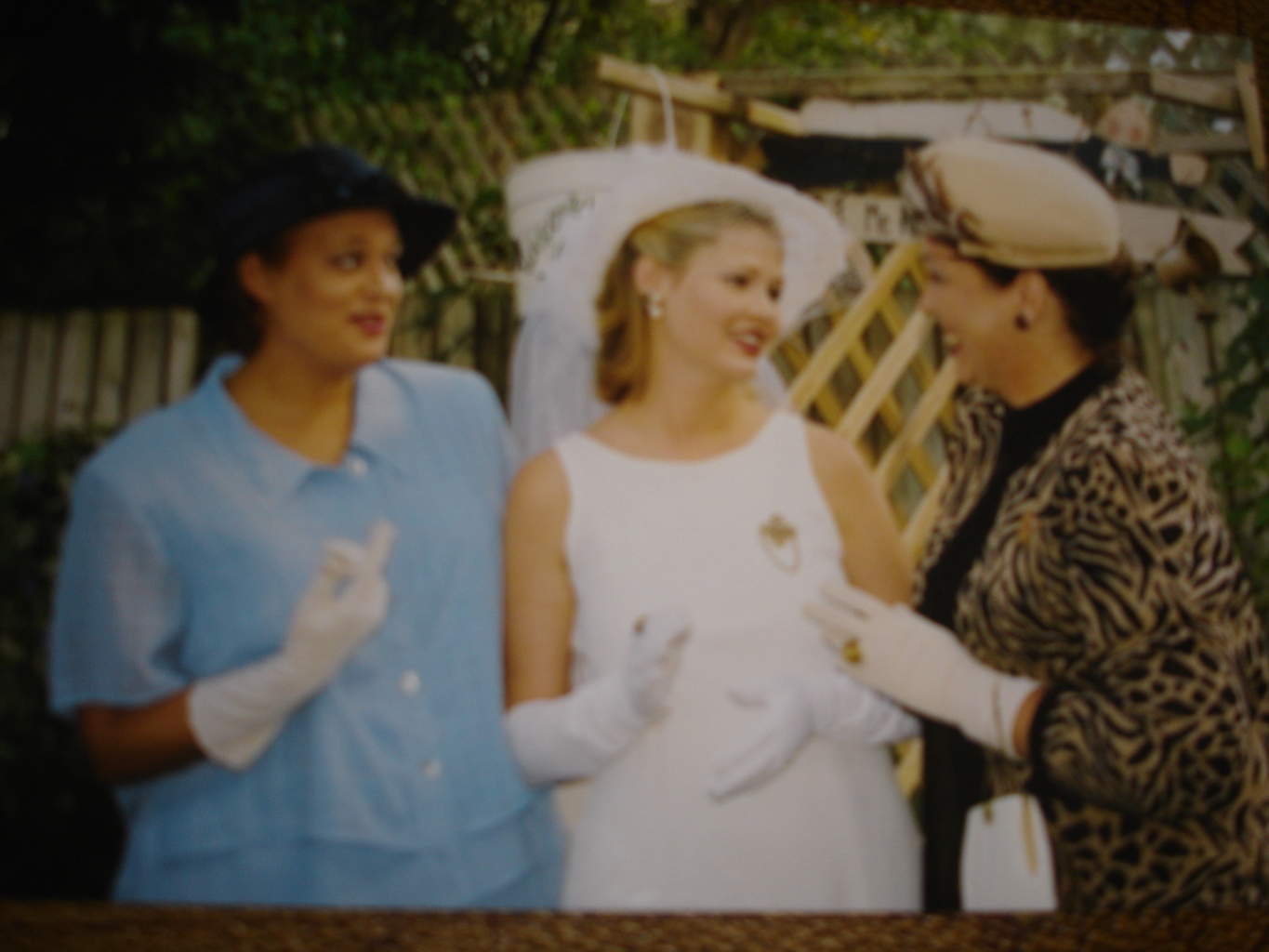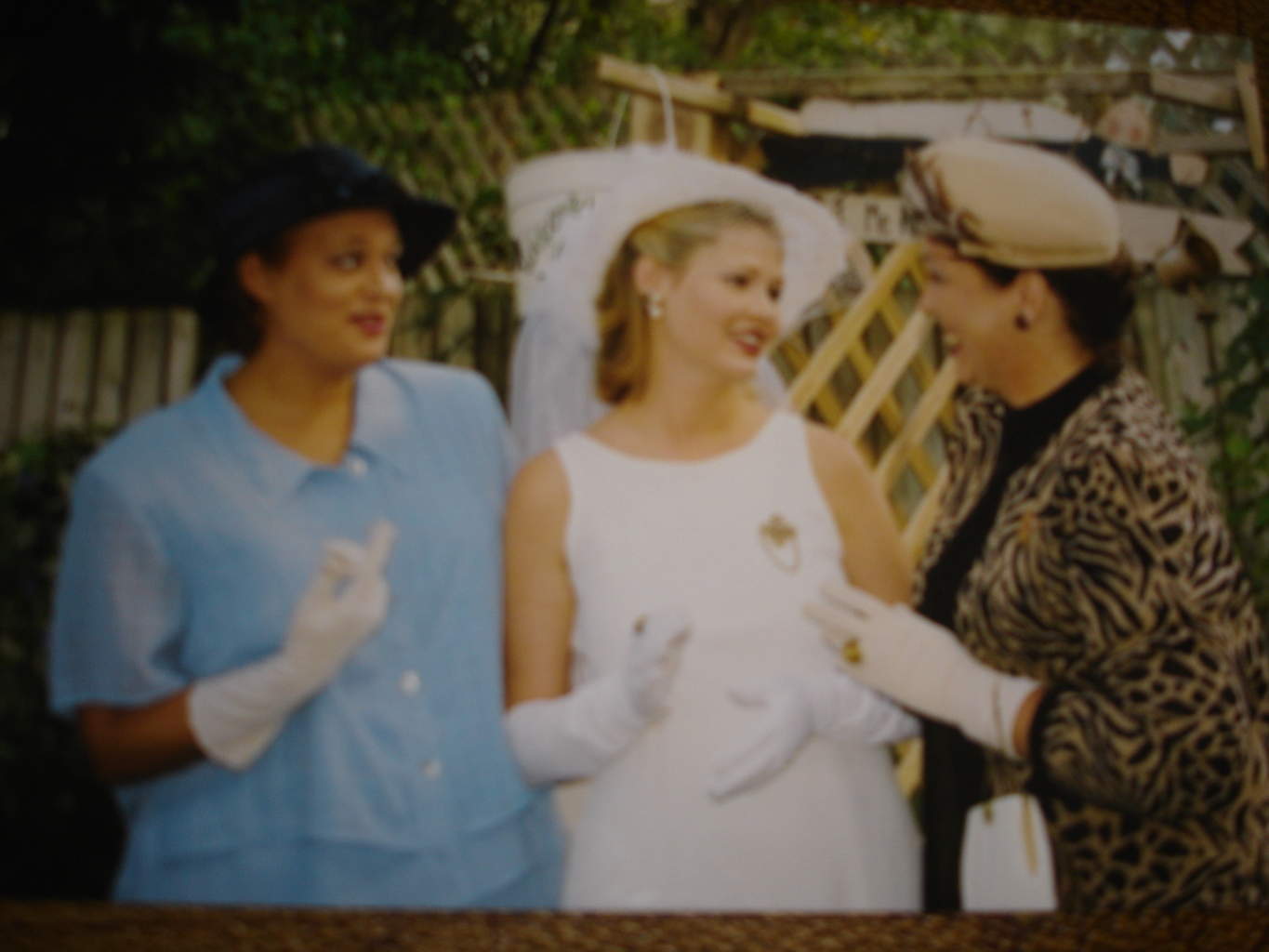 And…..here she is today. Well…this was her in November when we took a family vacation to Panama City Beach. Left is David, Amy's husband. Right is Marcia. In the background is Sam and me holding our twin grandchildren, Jackson and Ella.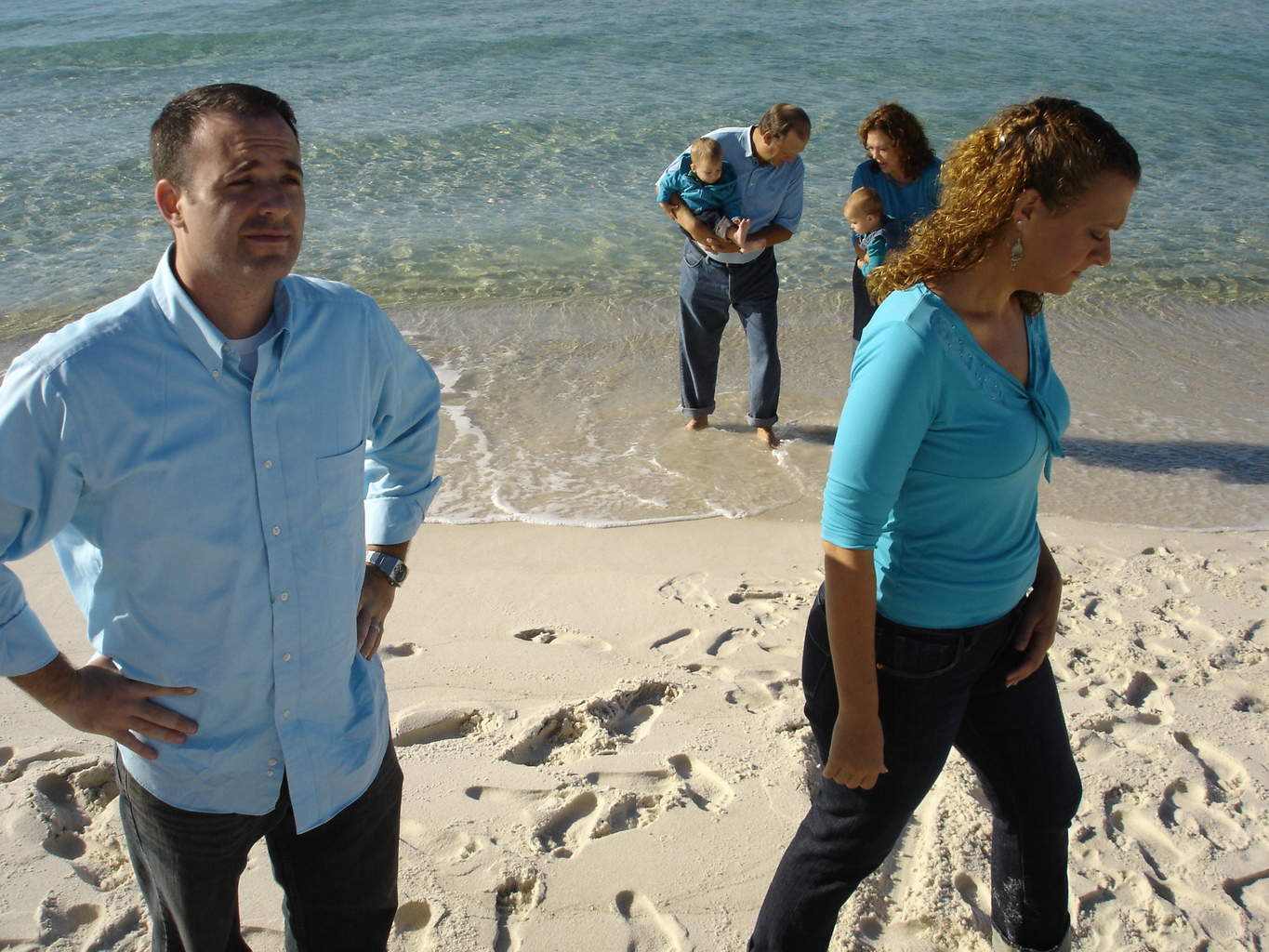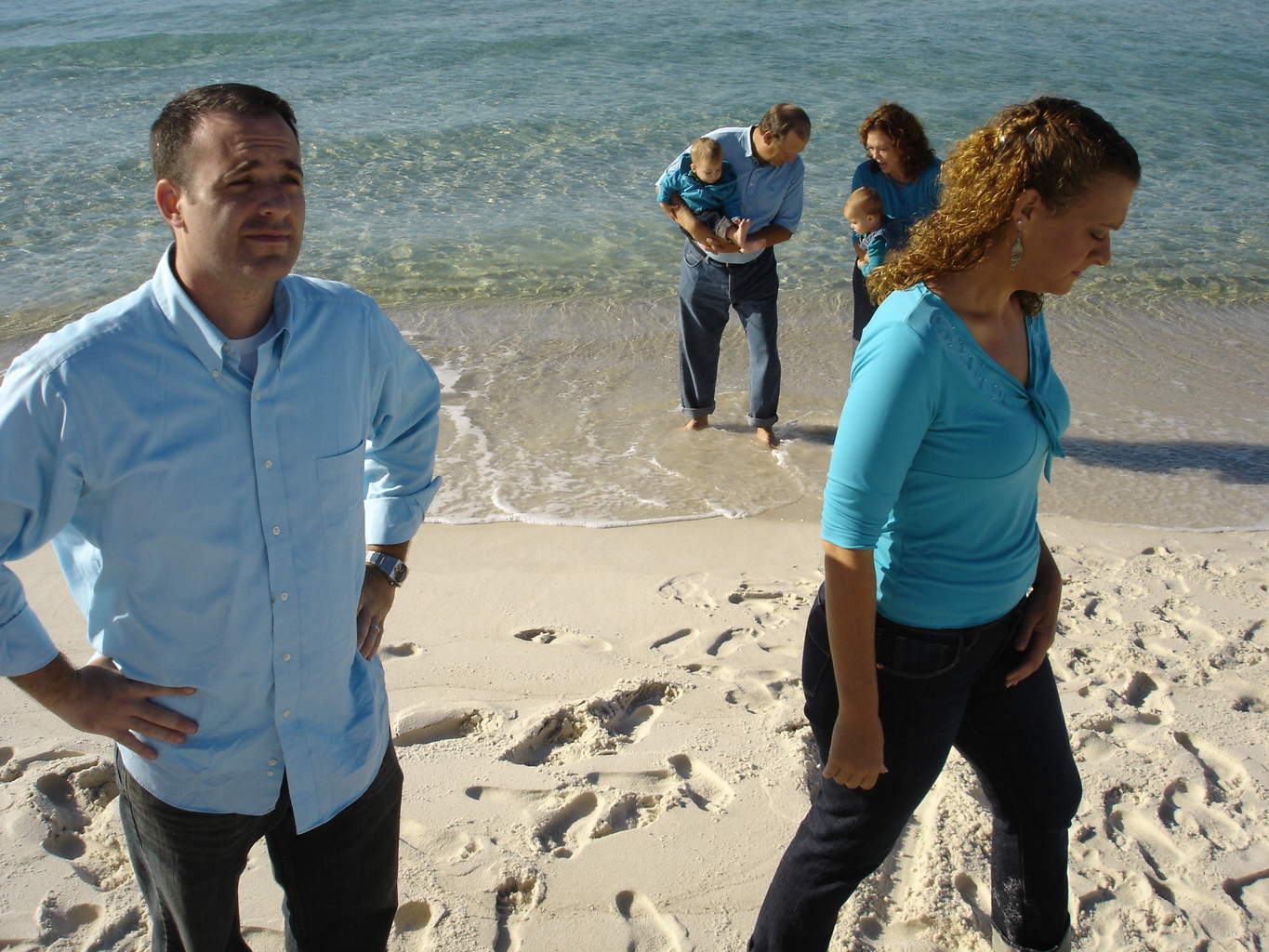 During elementary school, probably about third grade, Marcia, excitedly and joyously, told me the story of the Peanut Butter Candy they made at school that day. She was so proud as she brought forth a little 3×5 index card with the recipe that she had handwritten. She said, "Now we can make this candy as much as we want." I still have that little handwritten recipe. And we still make the candy.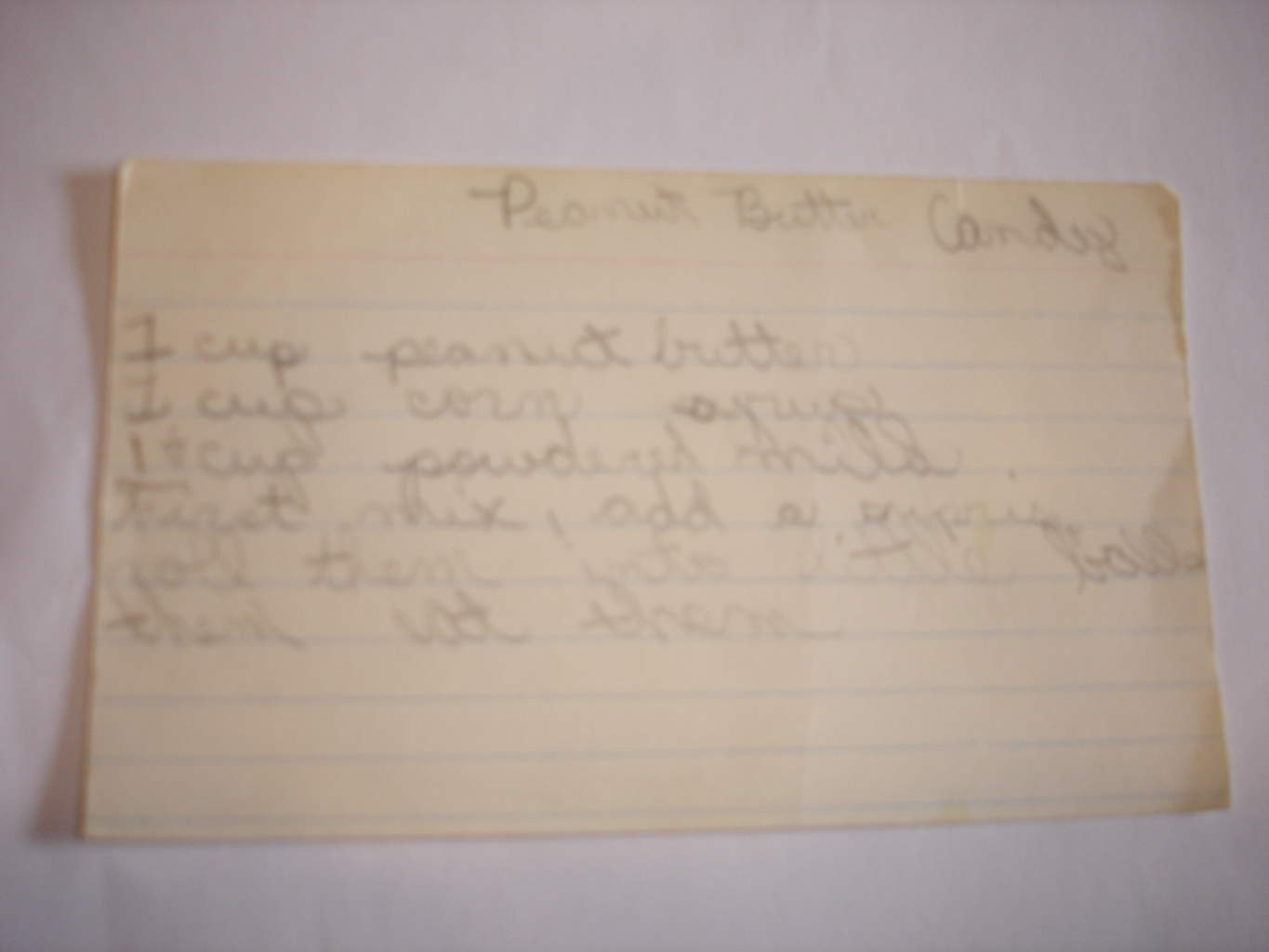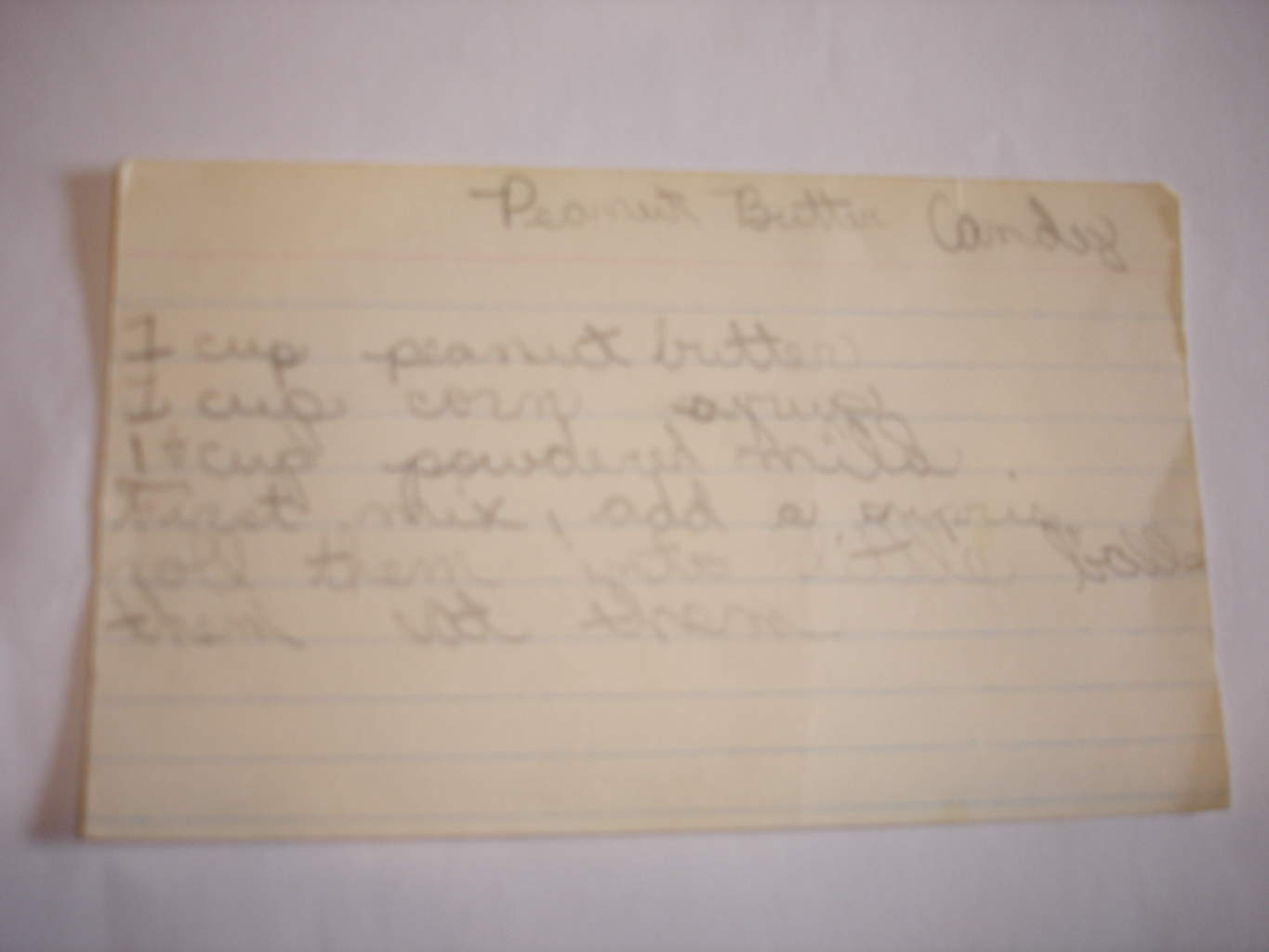 The same little hands that wrote this recipe and made the candy will be running 26.2 miles on Sunday. So, this recipe has special meaning to me today. That's why I wanted to share it with you. Your Dad and I are so proud of you, Dar Dar. As you run your race, I will be with you every step of the way. I'm ALWAYS with you.
Y'all come see us.
**********************************************************************************************************************************************
Marcia's Peanut Butter Candy
Mix peanut butter, corn syrup and powdered milk together.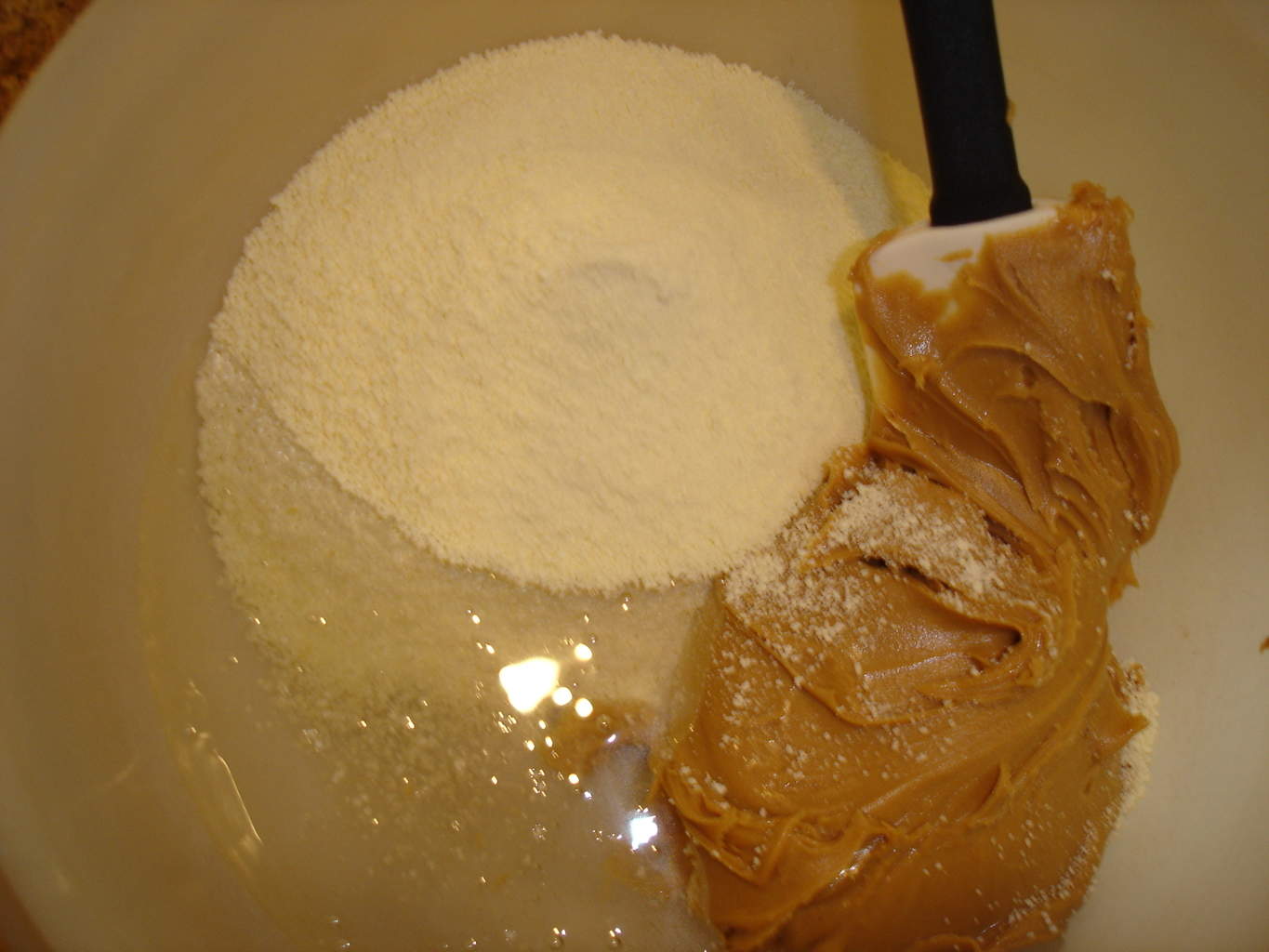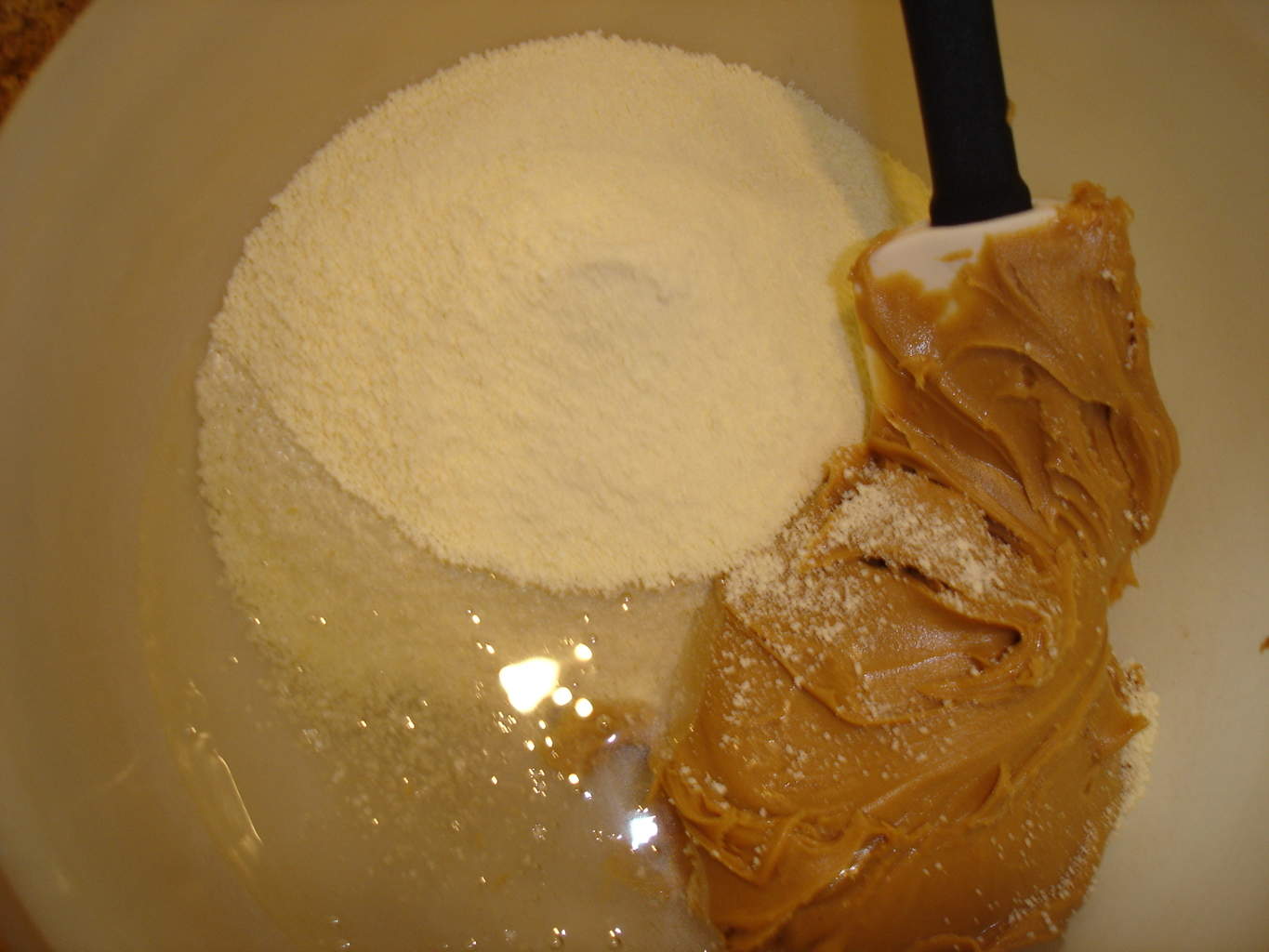 This is how it looks mixed.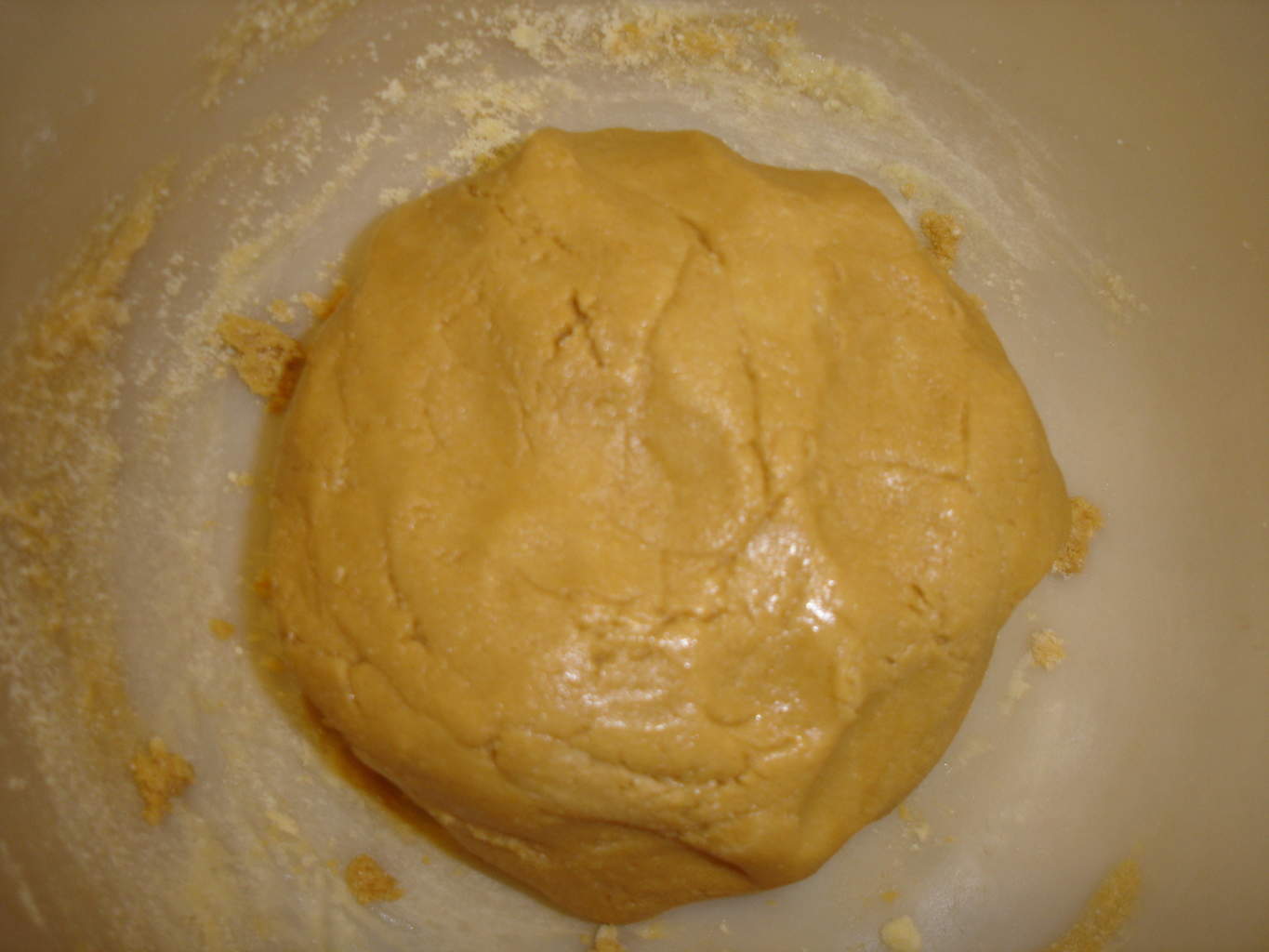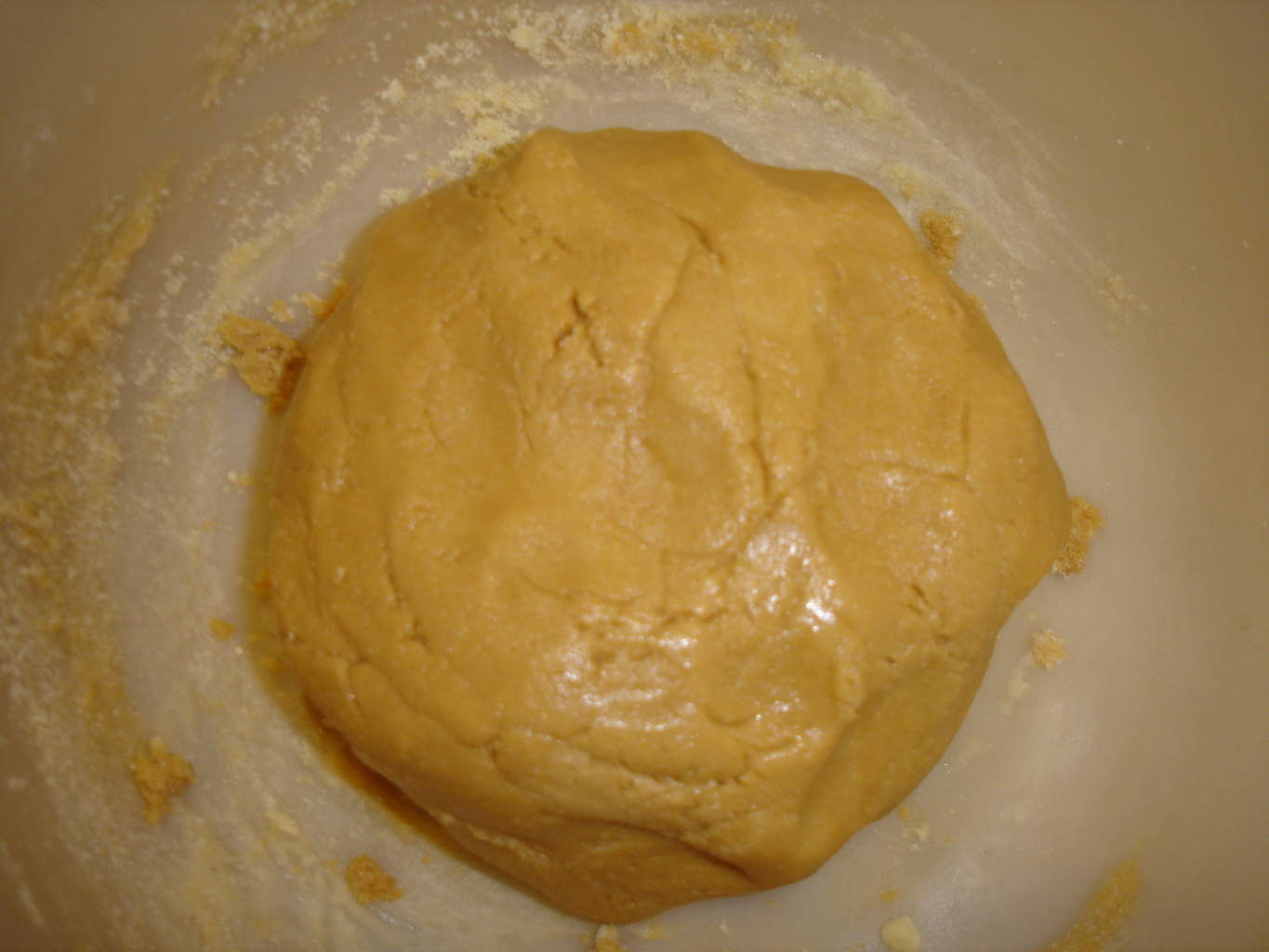 Next roll into balls.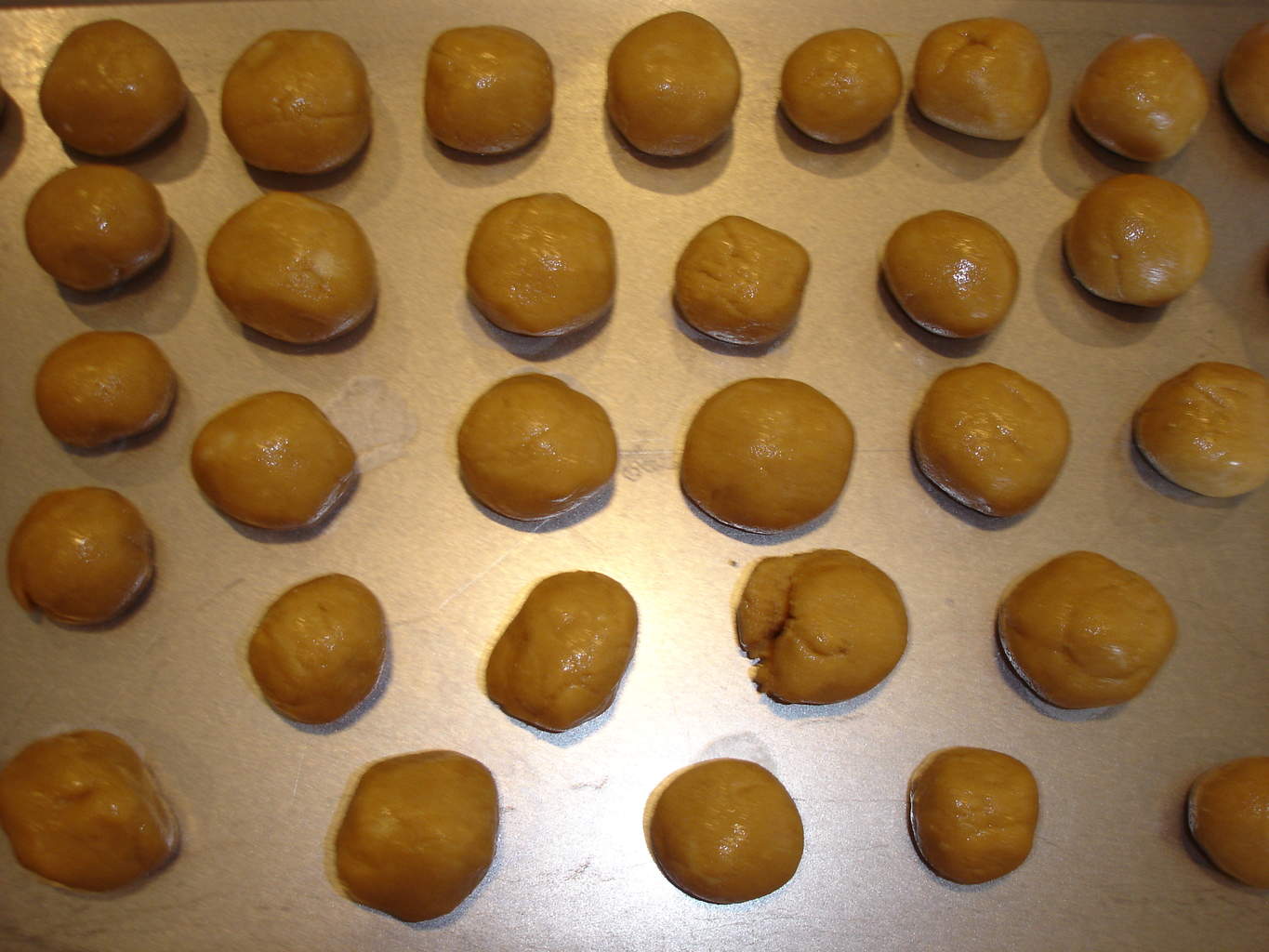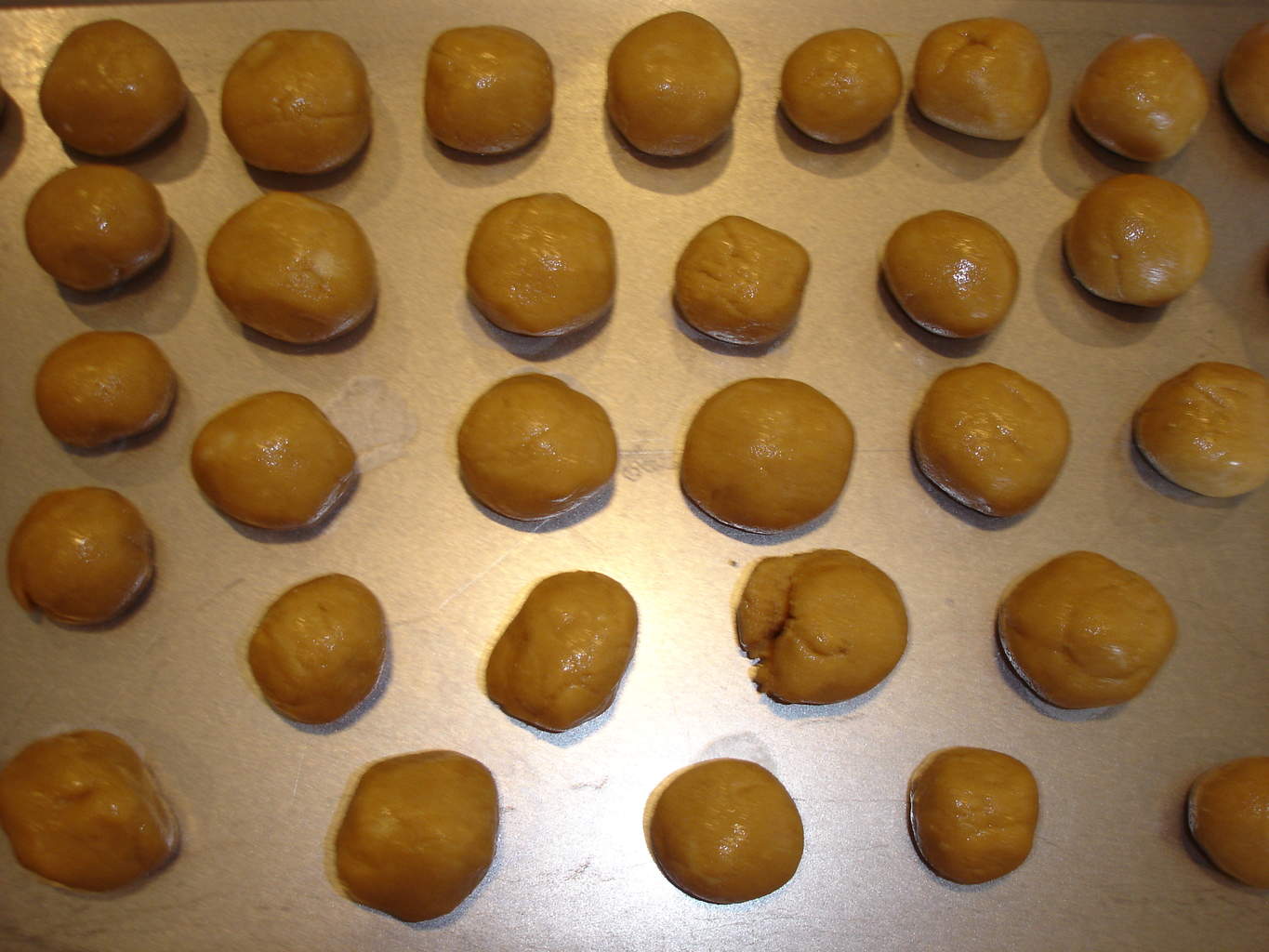 As the instructions on Marcia's recipe say, "Eat them". No baking required. Actually, they would be good for marathon runners. Lots and lots of protein and carbs. The taste will remind you of peanut butter fudge. They're good!
1 cup peanut butter
1 cup corn syrup
1 1/4 cups powdered milk
Mix all ingredients together. Roll into balls. Eat them.