The pork shoulder is the cut that is typically cured and called hams. A fresh pork shoulder that hasn't been cured can be turned into a delicious pork roast. They require a long cook time so you have to plan ahead. Additionally, to make the most of the flavor and insure the roast remains moist, it needs to either be brined or marinaded overnight.
This roast was so tender it fell apart when I was trying to get it out of the cooker. It was too tender to slice so it had to be shredded. The broth makes a delicious gravy by draining it, skimming off the fat and thickening with cornstarch.
I selected a 5 pound shoulder roast. Leave on the skin and fat cap while cooking and remove before serving. The skin and fat add a lot of flavor during the cooking process. The fat keeps the roast moist, also. Score the skin and fat.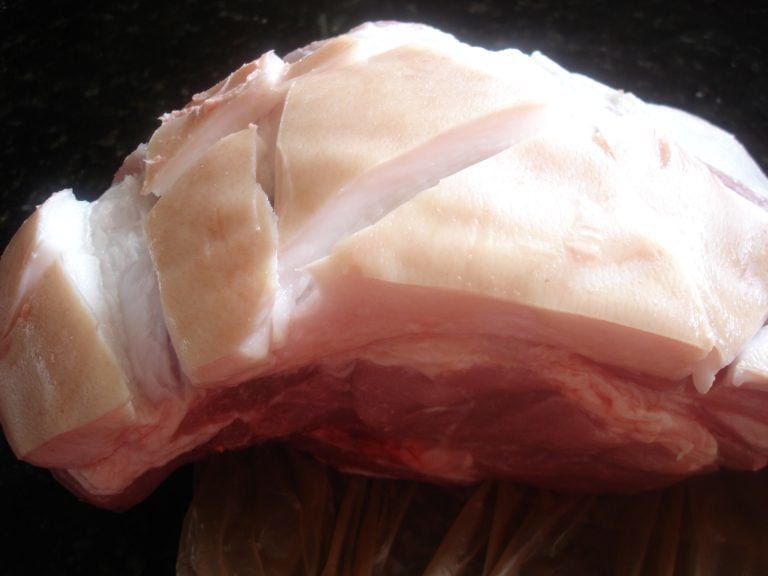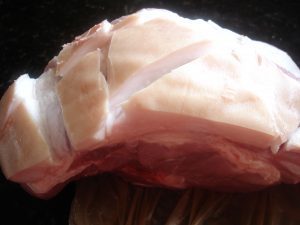 For the marinade:
1 teaspoon fresh minced rosemary
2 tablespoons Dijon mustard (or any spicy mustard)
1 teaspoon kosher salt
3 cloves garlic, minced
1 teaspoon ground black pepper
2 to 3 tablespoon olive oil
Mix together. Add enough olive oil for a smooth consistency but not too much to make the mixture thin and runny.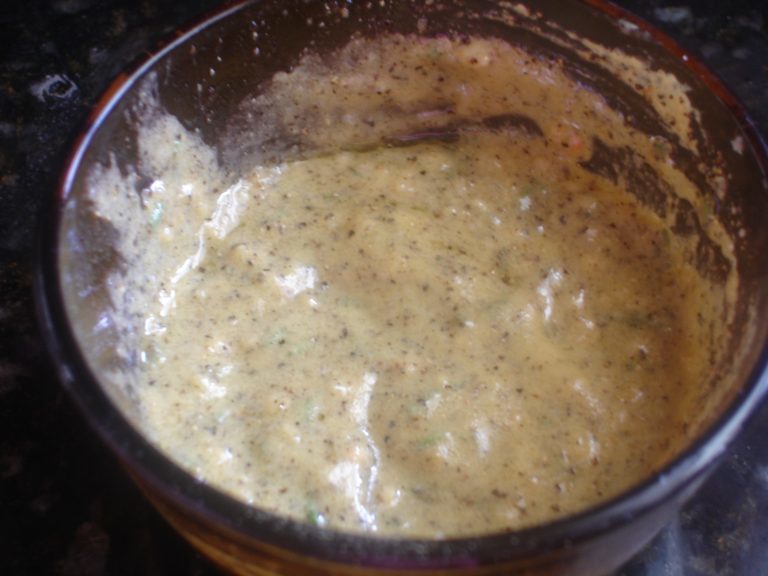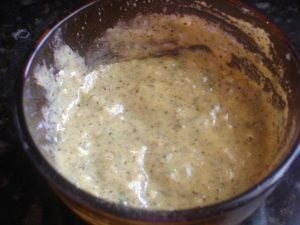 Cover roast with the marinade. Wrap in plastic wrap and store in refrigerator overnight.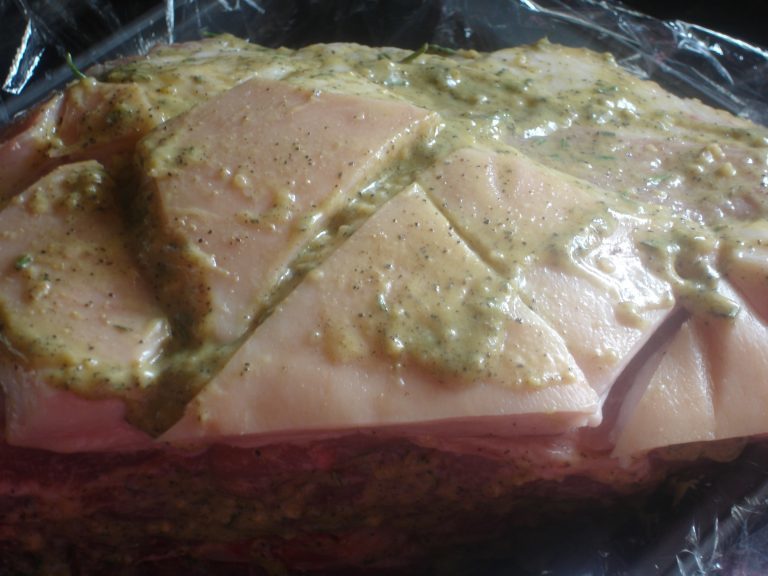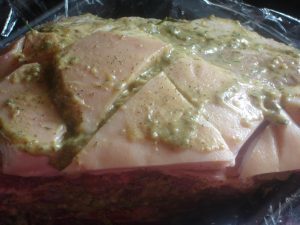 The next day, remove plastic wrap and place in slow-cooker for 8 hours. Remove skin and fat before serving.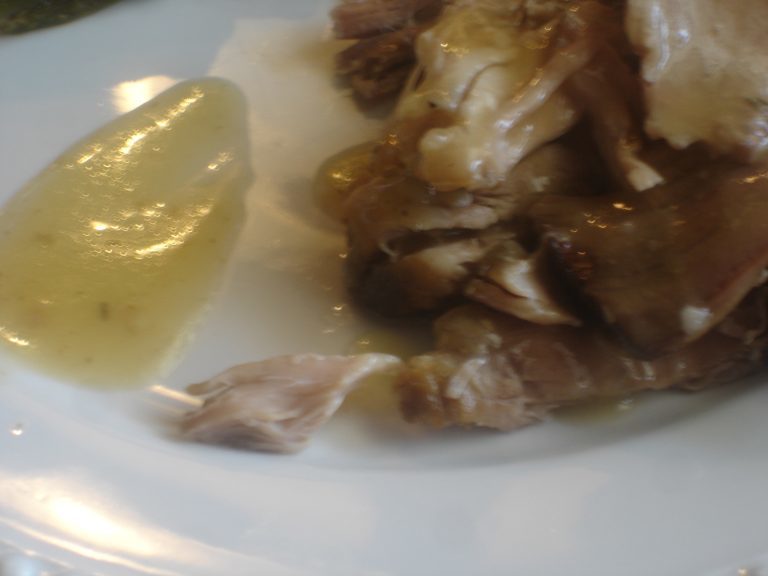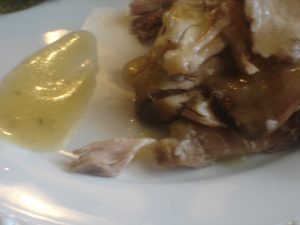 To make a gravy, drain the broth and skim off the fat. Place the broth in a saucepan, bring to boil. Dissolve cornstarch in cold water and add to broth stirring constantly. Remove when thickened serve over pork.