Roasted garlic has a milder flavor than raw. Add it to recipes in place of raw garlic.
Remove the top of a large head of garlic.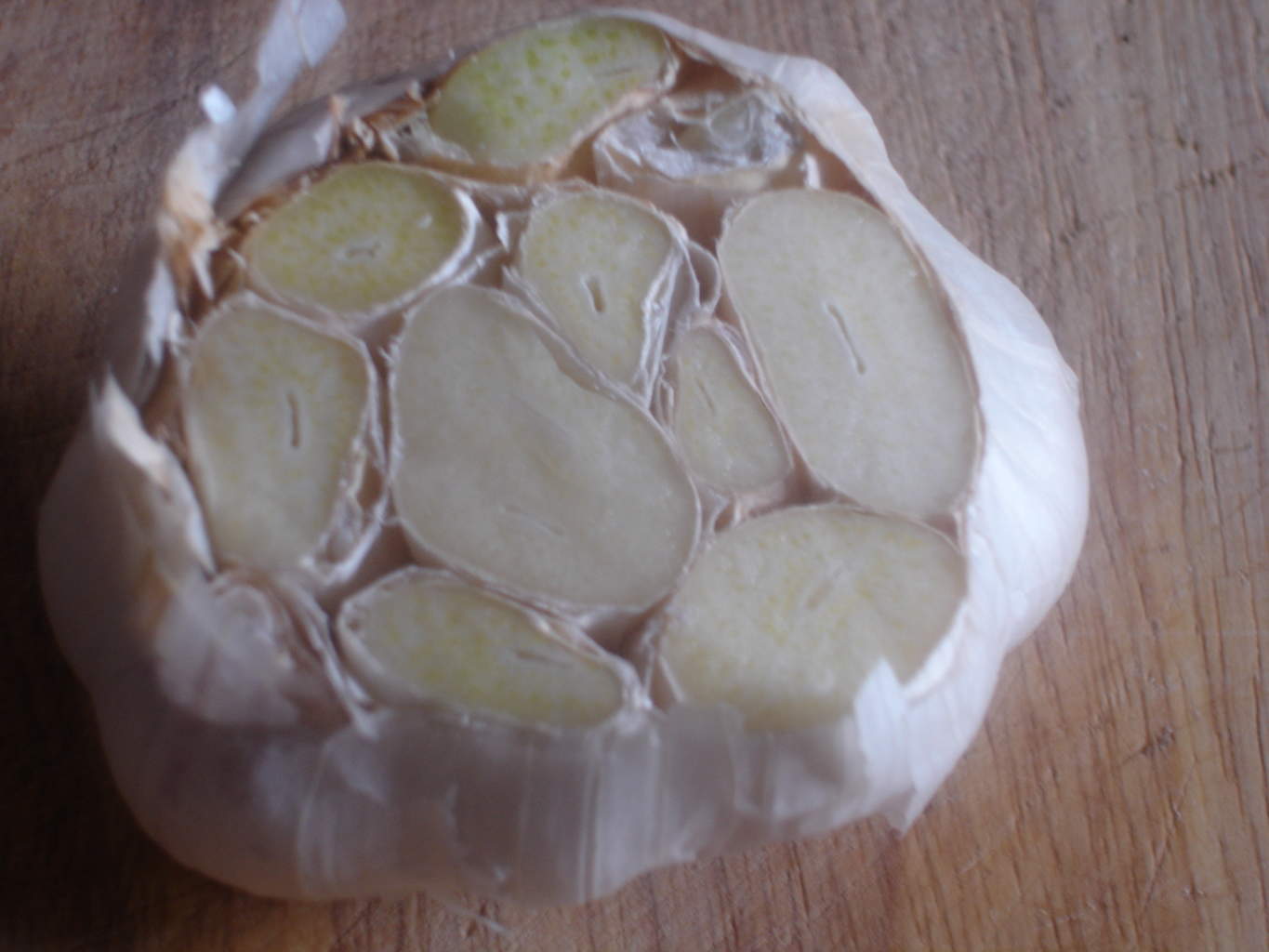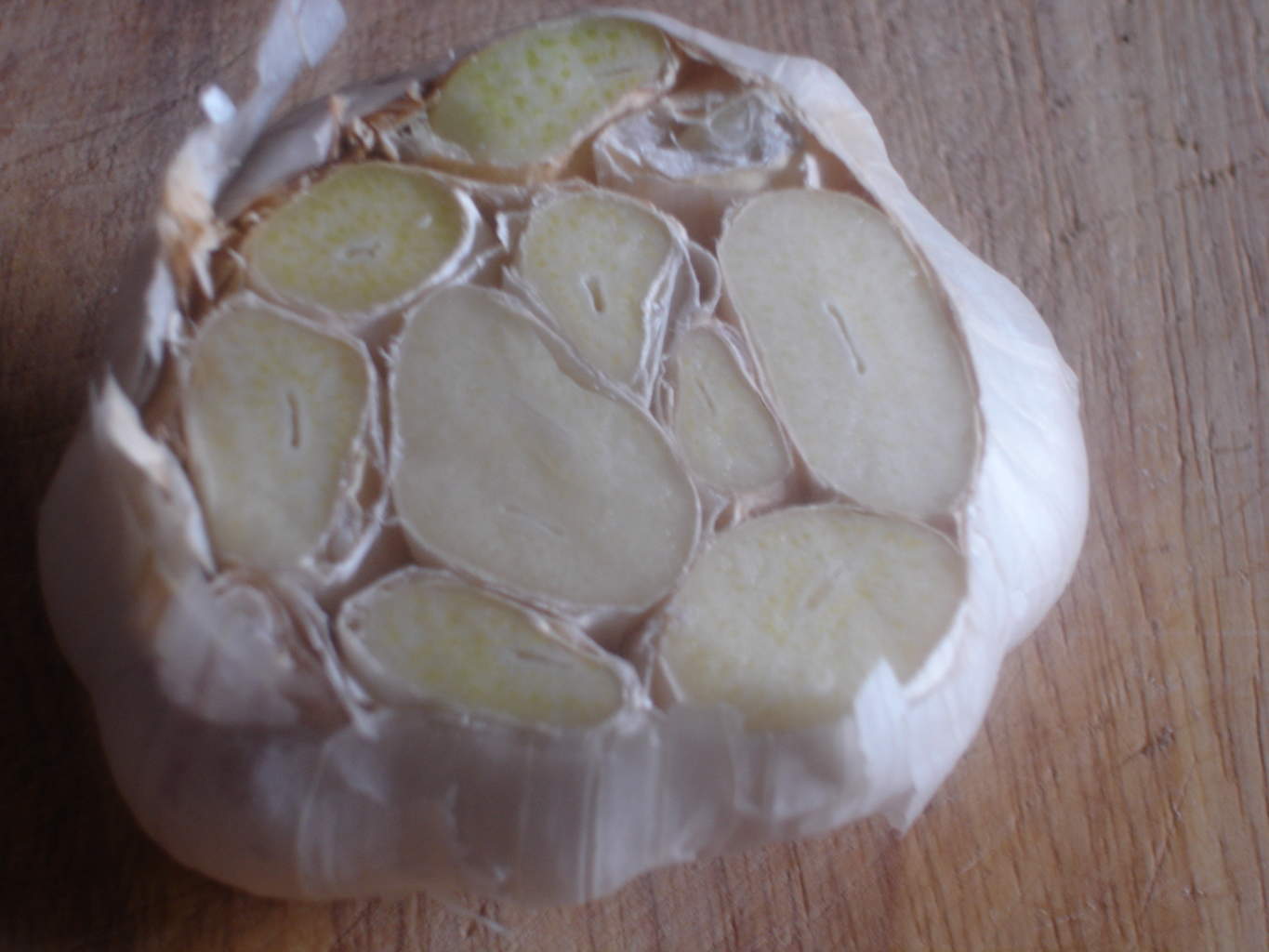 Place on aluminum foil. Drizzle with olive oil. Sprinkle with salt. Top with a small sprig of rosemary.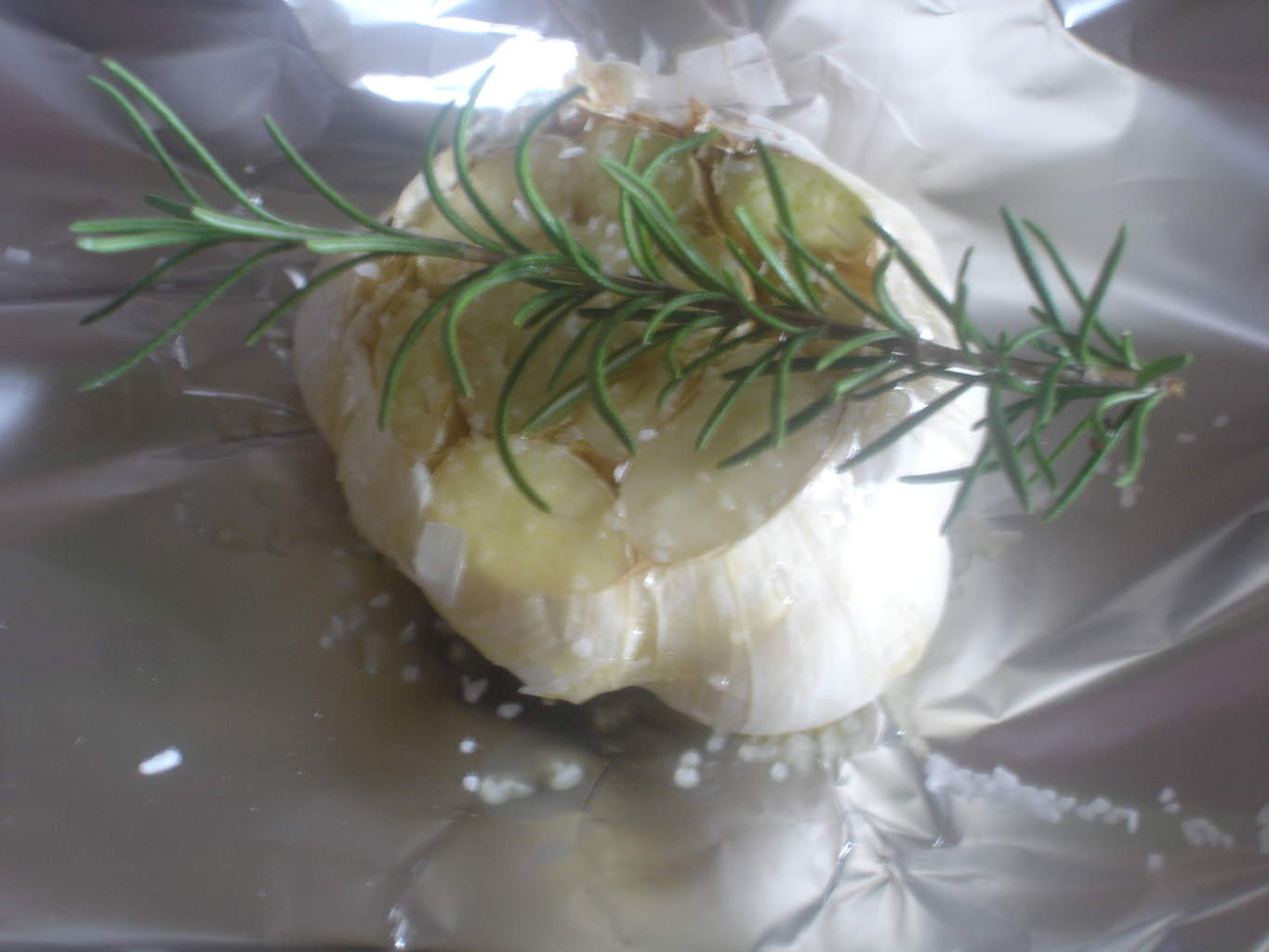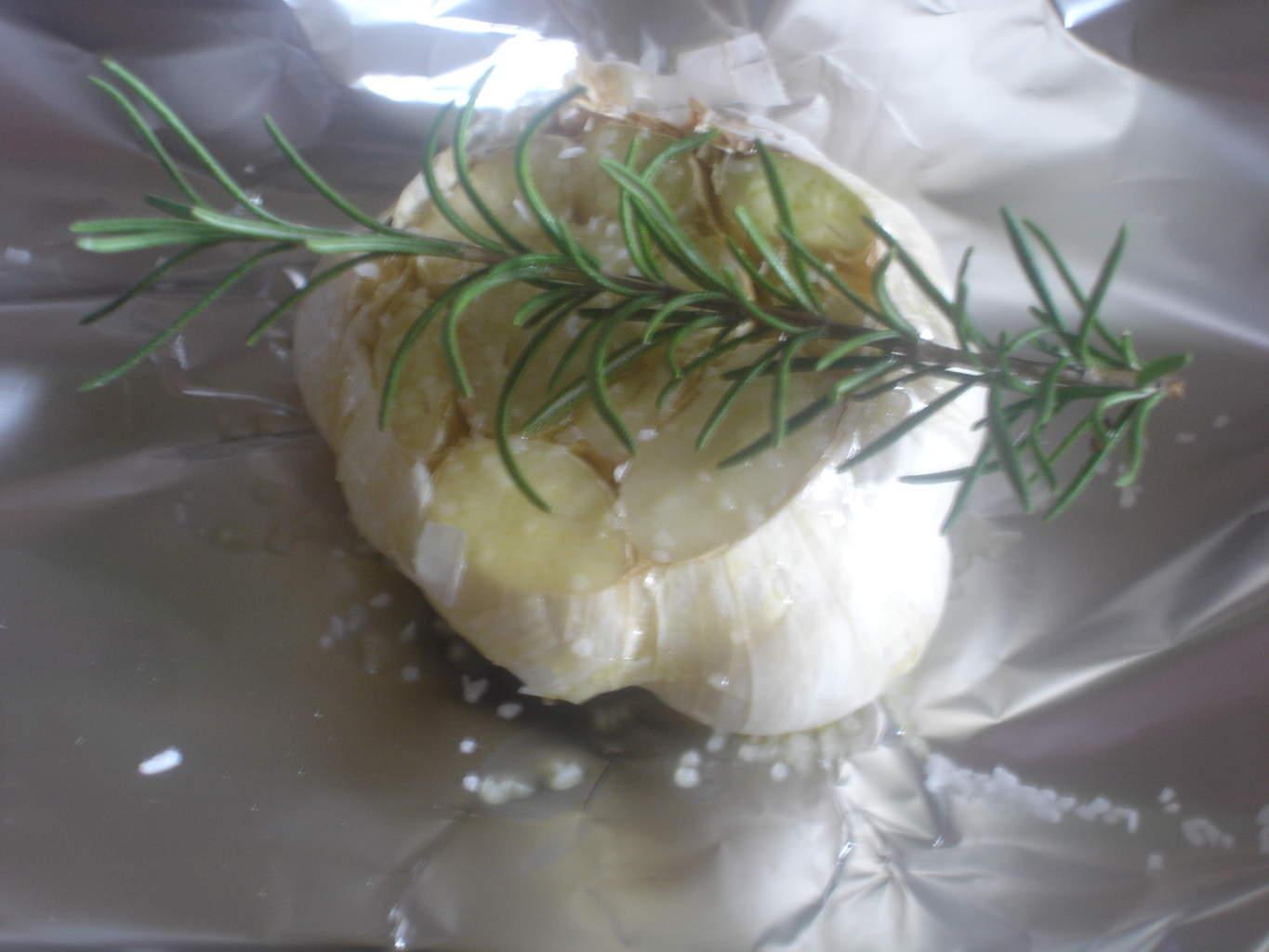 Wrap in the foil and bake at 450 degrees for 30 minutes or until soft. Remove the pulp by squeezing.