The contest is closed and the prizes have been awarded. Thanks to everyone who participated
The South, and all things Southern, are just as much a part of me as my bone marrow, DNA, and the scar on my left leg that I got when I was 9 years old. It's part of my identity.
Talking about, reading about, cooking or eating my way through the South are activities of which I never tire. I celebrate the South. Please come along and celebrate the Old South and New South, too.
The Old South is represented by the epic film, "Gone With the Wind". Hardship, manners, romance, Southern hospitality, darkness, family bonds, wealth and disparity are all rolled into one neat package.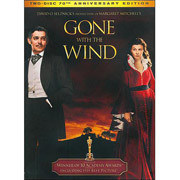 The New South is represented by a trusted Southern brand, Luzianne, that's introducing a brand new product.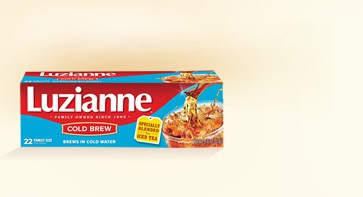 Syrup and Biscuits has teamed up with Southern Bite and Luzianne Tea to introduce Luzianne Tea's newest selection PLUS celebrate the Old South and New South PLUS give you a chance to win a great prize. That's a whole bunch of goodness all in one location.
I have been squarely in the Luzianne tea camp for as long as I can remember. It's the only tea I buy. Having a chance to help them roll out a new product is thrilling!
Luzianne's Cold Brew tea makes it easier and quicker than ever to brew ice tea. Using their cold brew teabags takes away the need to boil water. Simply add the teabags to cold water, brew 3 to 5 minutes and magic is made!
Here's what you can win:
(1) two family size boxes of Luzianne Cold Brew – 22 bags
(2) two family size boxes of Luzianne Green Cold Brew – 22 bags
(3) two coupons for a free box of any Luzianne tea product
(4) Gone With the Wind 70th Anniversary Edition DVD
Here's how you can win chances:
(1) Leave a comment and tell us the last movie you watched.
(2) Share, tweet, pin, email and come back and tell us you did so.
And here's another way to win:
Stacey over at Southern Bite is running the same giveaway contest! Click over to Southern Bite and enter the contest again.
Contest rules:
(1) Open only to people in the US.
(2) Contest will run Monday, October 8, 2012 through midnight Sunday, October 14, 2012. The winner will be announced on Monday, October 15, 2012.
Good luck and may the best glass of Southern Sweet Tea win!