Food is love. That's all there is to it. And behind the food and the love, there's always a story. Sometimes the story is remarkable, sometimes it goes unnoticed. But, it's always there. The magnitude and reach of the story has no correlation with the grandeur of the meal. The goodness of a simple peanut butter and jelly sandwich can easily outweigh the glory and ceremony of a banquet feast. It all depends on the circumstances. A peanut butter and jelly sandwich carefully crafted by a loving anxious mother for her kindergarten student on the first day of school moves the goodness meter much more than a feast prepared for the sole purpose of impressing someone. With each smear of the peanut butter, the mother thinks about the milestone ahead of both she and her student. She wants to make lunch something she knows her sweet baby child will enjoy and, at the same time, remind them of home and comfort and love. And Mama. There's nothing sweeter in this world than a Mama doing all she can to help her child cope with life and adjust to changes.
I had the chance this week to participate in an event that was certainly on a simple scale. Despite the simplicity, it wrapped around my brain and kept rattling. And the stories. Oh, the stories. Granted, the stories were all imagined by my little brain as it was being rattle. But the images never dulled. In fact, they remained bright and seering.
We have a residential program for troubled young girls in our community supported by several faith-based and community organizations, our church being one of them. As a means of support, our church provides a dinner meal once a week. I was on this week's team and elected to provide the entrée for 30. Thirty isn't a large number except when it's put in the context of girls in our community that are so troubled their parents felt no option but to send them to this one year residential program. While my giving side was more than happy to help, my Mama side was drowning in anguish as I prepared the meal. Sam and I are blessed beyond measure that we never had to face such decision. But there are 30 Mamas and Daddys who live right here in our small community who weren't so lucky.
As I carved the turkey that would become part of their dinner, I wondered about each one of those thirty girls.
They were all newborns at one time and were innocent and completely dependent on their Mama for their very existence. Their heads got sniffed and their necks got snuggled. They were dressed in their onesies that remained too big for the next few weeks.
They were all two months old and delighted someone with their first purposeful smile and the musical sounds of coos and gurgles.
They were all one year old and teetered and tottered as they took their first steps. Someone clapped and snapped lots of pictures to capture that spectacular moment.
They were all five years old at one time. They all started kindergarten and they all got excited about their new school clothes and school supplies.
They were all just like my children and your children. Somehow, they got really off track.
As their parents made the painful decision to admit them to this program, knowing they'd have limited contact for a year, I have to believe the parents relived the scenes I just described. How can such beautiful memories become so painful? My heart breaks as much for the parents as it does for the girls.
My prayer is that these young women realize they're surrounded by people who care about them, love them, cherish them and wish them well. I hope the power of love and the goodness of people comes through to them in some way each time they eat a meal that's prepared with them in mind. Food is love.
Amen.
Y'all come see us!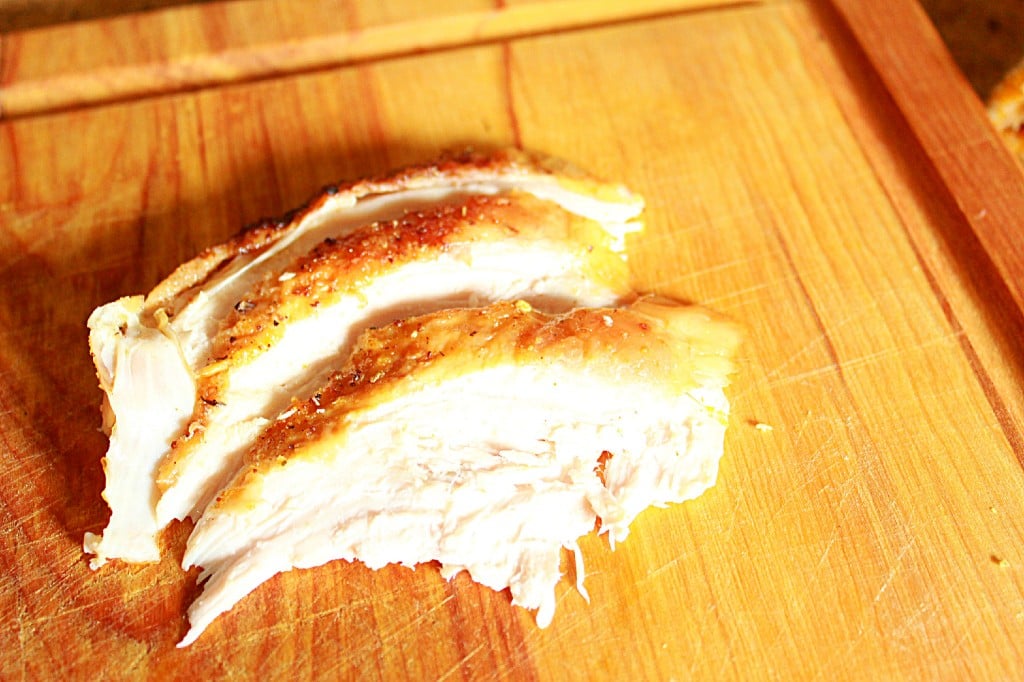 There's Always a Story (Recipe: Brined Turkey Breast)
Ingredients
Brined Turkey Breast

yield: 12 to 14 servings

There's no sense in waiting until Thanksgiving to serve turkey. Turkey breasts are readily accessible all year long. By cooking just the breast

you get the good flavor of turkey yet the amount of turkey is little enough that you don't have to have turkey leftovers for the next month. The white meat is not as juicy as the dark and requires brining to ensure that's is not so dry you can't swallow it once it cooked. Brining is an easy process but does require some planning since the bird needs to be brined overnight.

For brine:

1

gallon

water

1

cup

kosher salt

do not substitute table salt which is much too salty

1/2

cup

brown sugar

1

turkey breast

approx. 6 pounds

Mix salt and sugar in warm water until completely dissolved. After the water has cooled completely

pour over turkey breast and store in refrigerator overnight making sure the turkey is completely covered with the brining liquid. The next morning, rinse and pat dry.

For roasting:

1

turkey breast that has been brined

rinsed and dried

3 to 4

carrots

washed and cut in large pieces

3 to 4

stalks celery

washed and cut in pieces

2

large onions

peeled and quartered

2

bay leaves

1

cup

water or stock

olive oil

salt and pepper
Instructions
Place turkey on top of vegetables in the roasting pan. Add water or stock.

Roast in a 325 degree oven, basting occasionally, until the thickest part of the breast cooks to an internal temperature of 165 degrees which is take approximately 2 hours. Remove from oven, tent with foil for 30 minutes before carving.
You might also enjoy:
Upside Down, Inside, Outside Turkey