We celebrate food throughout the South. Food connects us to each other and to our past. We pay homage to good food and the folks who prepare it. Food plays a starring role in big and small events. In other words, if two or more of us are gathering together, we shall be fed. Amen. It's part of our culture and we honor it. We're a food oriented culture and we're fussy and particular about a few of our foods. Cornbread is one. And for heaven's sake, what ever you do, please don't start a discussion about the best BBQ sauce lest you want a fight on your hands. There are definite regional tastes preferences. The attitude about BBQ sauce and family is similar in that you can say anything you want to about your BBQ sauce and your family but don't let anyone outside the family or anyone who prefers a different type of sauce make negative comments. It won't fly.
In some cases, the variety of BBQ sauce defines geographic boundaries. Tomato based sauce is popular in the west. That same tomato based sauce made sweet and smokey is a winner throughout most of the Deep South and at my house. North Carolina prefers vinegar based and they mix it with their coleslaw. South Carolinians have an affinity for a mustard based sauce. Bourbon whiskey is a favored ingredient in Kentucky sauces. Then, there's North Alabama where a white BBQ sauce is all the rage.
A new Syrup and Biscuits friend left a comment on a post about Comeback Sauce saying that it looks similar to Alabama White BBQ Sauce. After replying to his comment and stating that I didn't have a recipe for that type of sauce, he graciously shared his family recipe that they have used for years. Joel has joined a growing number of Syrup and Biscuit friends who I've known all my life but have yet to meet. I've been blessed being surrounded my entire life by Southerners who have common values, gracious attitudes and grateful hearts. Joel's willingness to share a favorite family recipe is typical of that familiar Southern attitude. If something makes us happy and brings joy to our lives, we want to share it. That's just us being us. And I love it. Thank you Joel. Welcome home!
Y'all come see us!
********
Alabama White BBQ Sauce Grilled Chicken
If you've never tried Alabama White BBQ Sauce, I recommend you put it at the top of your 'to do" list and put a star by it. The appearance belies the taste. Ordinarily, the color white isn't associated with flavor unless it's white frosting or baked goods. This is the exception of all exceptions.
6 chicken leg/thigh quarters
olive oil
1 1/2 to 2 cups Alabama White BBQ sauce
Wash and dry chicken. Rub olive oil all over and generously sprinkle with 4-1-1- seasoning several hours before cooking. Park in refrigerator.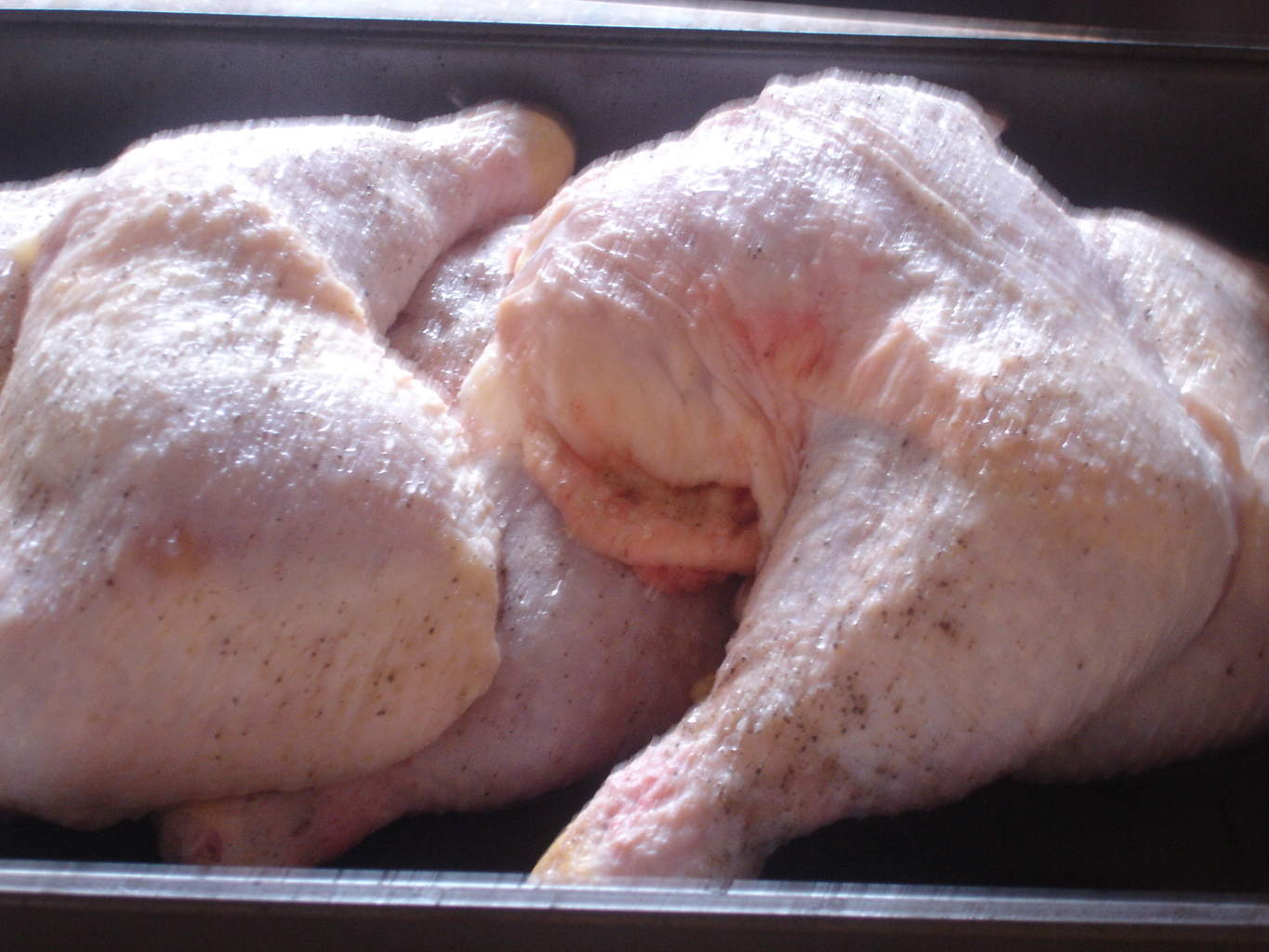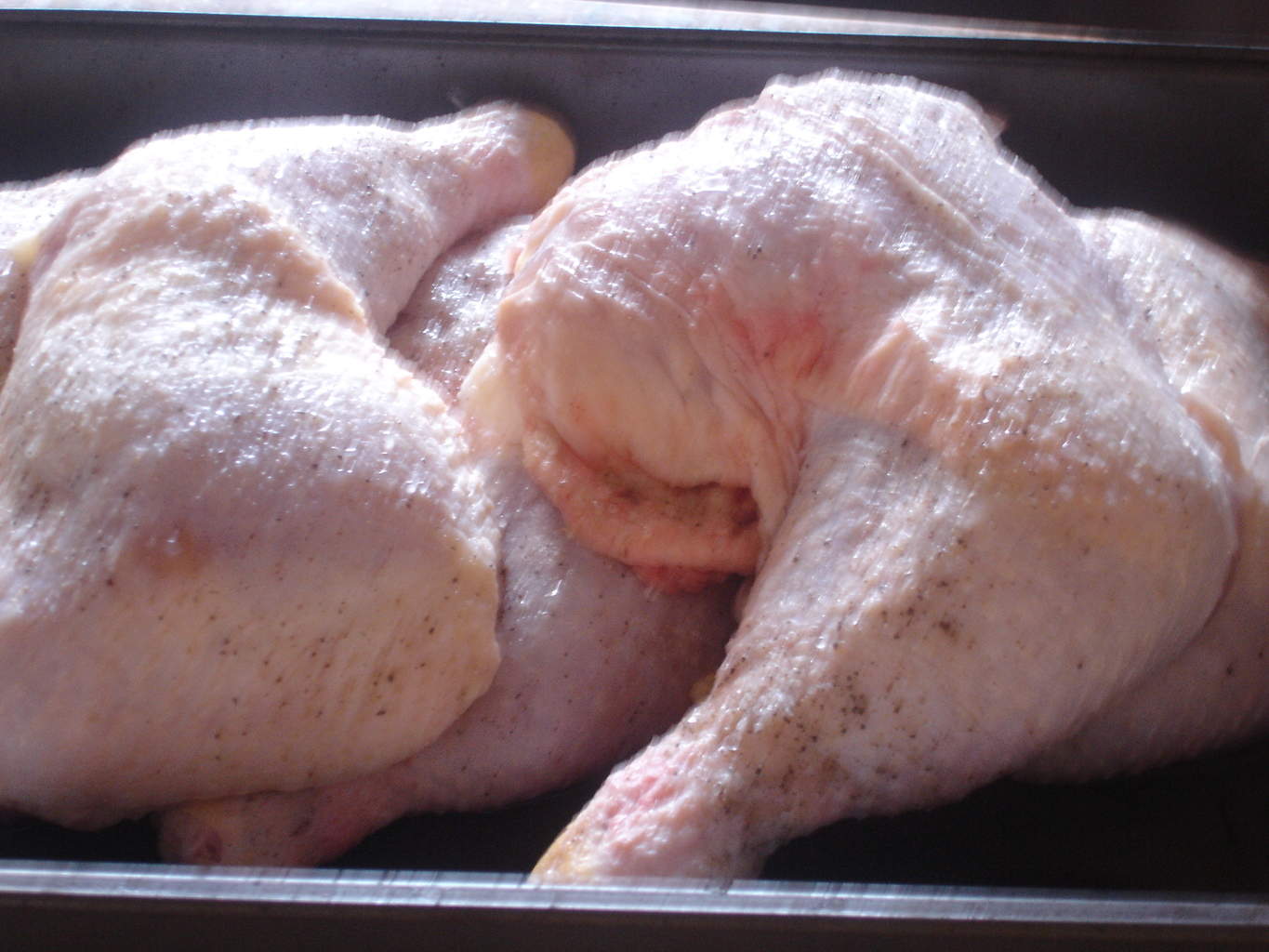 When ready to cook, heat grill and make sure grates are well greased . Heat the grill and place chicken sections skin side down.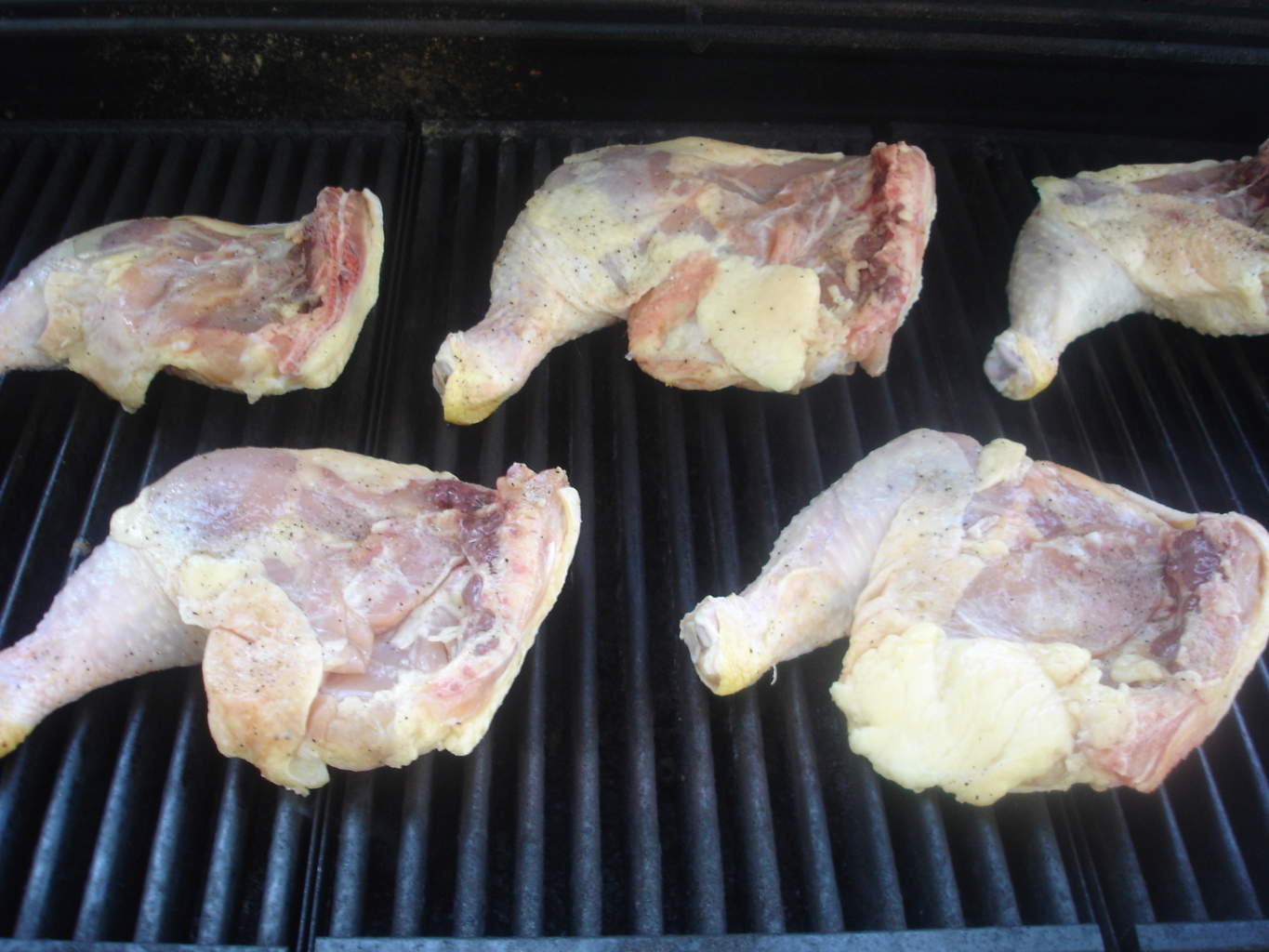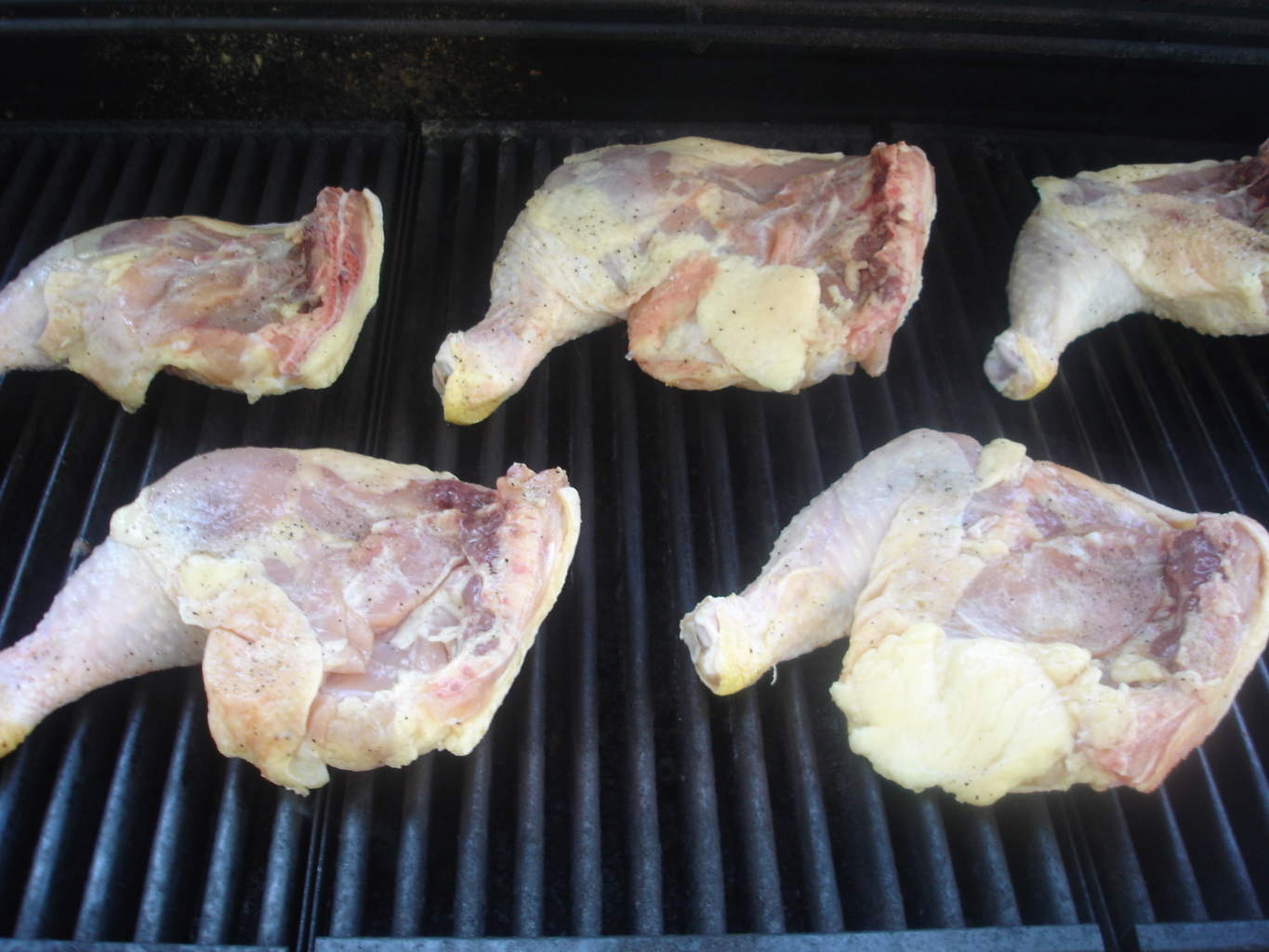 Turn after the skin has started to brown. Cook the chicken until the thighs reach an internal temperature of 165 degrees. Once that temperature is reaches, brush the sauce on the chicken, turning several times and brush each time they're turned. Remove from grill, cover with foil and let rest at least 15 minutes. Serve with extra sauce for dipping.