My grandparents had a memorable dialect and accent. If I ever "run up on" someone today who speaks the same as they did, I could sit for a week and just listen to them talk. Familiar sayings and pronunciations are comforting and touch my heart in a way that is particular to that certain speech pattern and vernacular.
Not only did I love the things my grandparents said, I loved how they said it.
Lots of words that commonly used short vowels were spoken with long vowels. The short a in dance took on the sound of the long a in cake and an extra syllable was added. So, the pronunciation sounded something like dah-ance using the sound of a long a. The syllables were not distinctive but were spoken softly, almost blending into one. Within the context of this short paragraph, I've discovered how difficult it is to write my grandparents speech phonetically. I've uttered the word "dah-ance" about 100 times as I try to decide how to write it without having the benefit of pronunciation symbols. Oh boy! I really need to break down and make a YouTube video. Speaking their language is easier than writing their language. Try to hang on with me, please.
One of my favorite words to hear them say was "Italian", pronounced "eye-tal-yuhn". They didn't use this word a lot to describe their food. They would occasionally eat "spee-ghetti" or have a "piece of pezzur pie". But that's about as far as they ventured into "Eye-tal-yuhn" cuisine.
I've been making Two Ingredient Italian Chicken for years. Gratefully, I was able to make it for Granny. She ranted about how good "Eye-tal-yuhn" chicken is.
"Whoo-wee! And all you did was soak this chicken in Eye-tal-yuhn salad dressing? It sho' is good and you're mighty smart for cooking this a-way."
There was no higher compliment in my mind than to hear Granny call me smart. She wasn't talking about academic knowledge. Smart to her was being thrifty, hard working, dependable and mature. I'll take that kind of smart any day of the week.
Y'all come see us!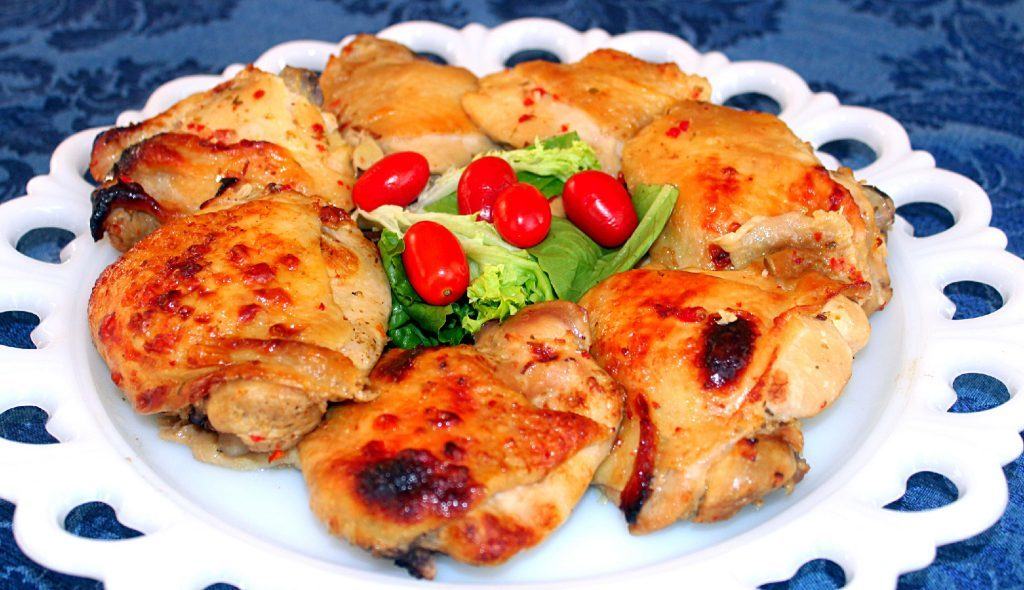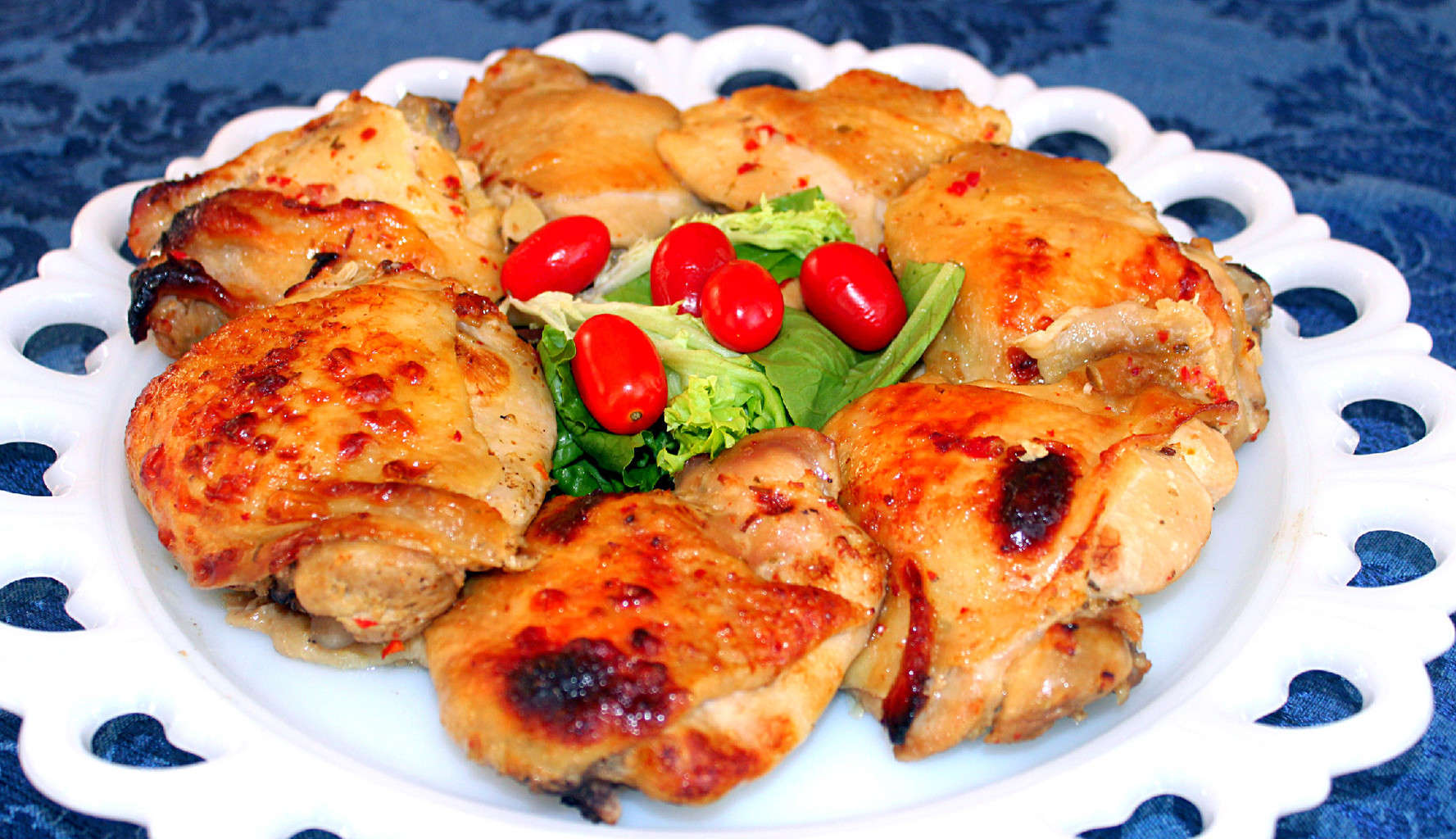 Two Ingredient Italian Chicken
A two ingredient main dish is a prized catch. This dish scores in two ways. First, not only is it a two ingredient main dish, it's a delicious two ingredient main dish. Secondly, I always wind up with about three or four partial bottles of Italian dressing in my refrigerator. This recipe makes great use of all those partial bottles. That's smart! I use Italian vinaigrette dressing and have never tried this with creamy Italian. If breasts or legs are substituted for chicken thighs, adjust cooking time accordingly. I find the sodium content of the dressing sufficient to flavor the chicken. If you like a lot of salt on your food, you might want to add some additional salt to the chicken before sliding it into the oven.
8 bone-in/skin-on chicken thighs
24 ounces Italian dressing
Wash chicken pieces and pat dry. Put into a gallon sized food storage bag. Pour dressing over chicken and seal back closed.
Mix the chicken and dressing around in the bag to ensure that all pieces are coated.
Marinade in refrigerator overnight.
Remove chicken from marinade and drain excess off each piece. No need to pat dry. Discard marinade.
Place skin side up on a greased large baking sheet.
Bake at 350 degrees for 1 hour or until the thighs reach an internal temp of 170 degrees.
Let sit covered for 5 minutes before serving.