Goodness gracious day in the morning! We've got so much going on and so many blessings.
We had a book launch/tasting party/signing party for Biscuits: Sweet and Savory Southern Recipes for the All-American Kitchen on April 28 in our backyard. I had some talented people help me turn out an awesome event. We had 117 friends and family take time out of the day to celebrate with us. What a joyous occasion. I got to hug lots of necks and sign lots of books. Our guests left pretty happy because they got to sample several dishes. If you want to make people happy, feed them.
And as they used to say, "A good time was had by all."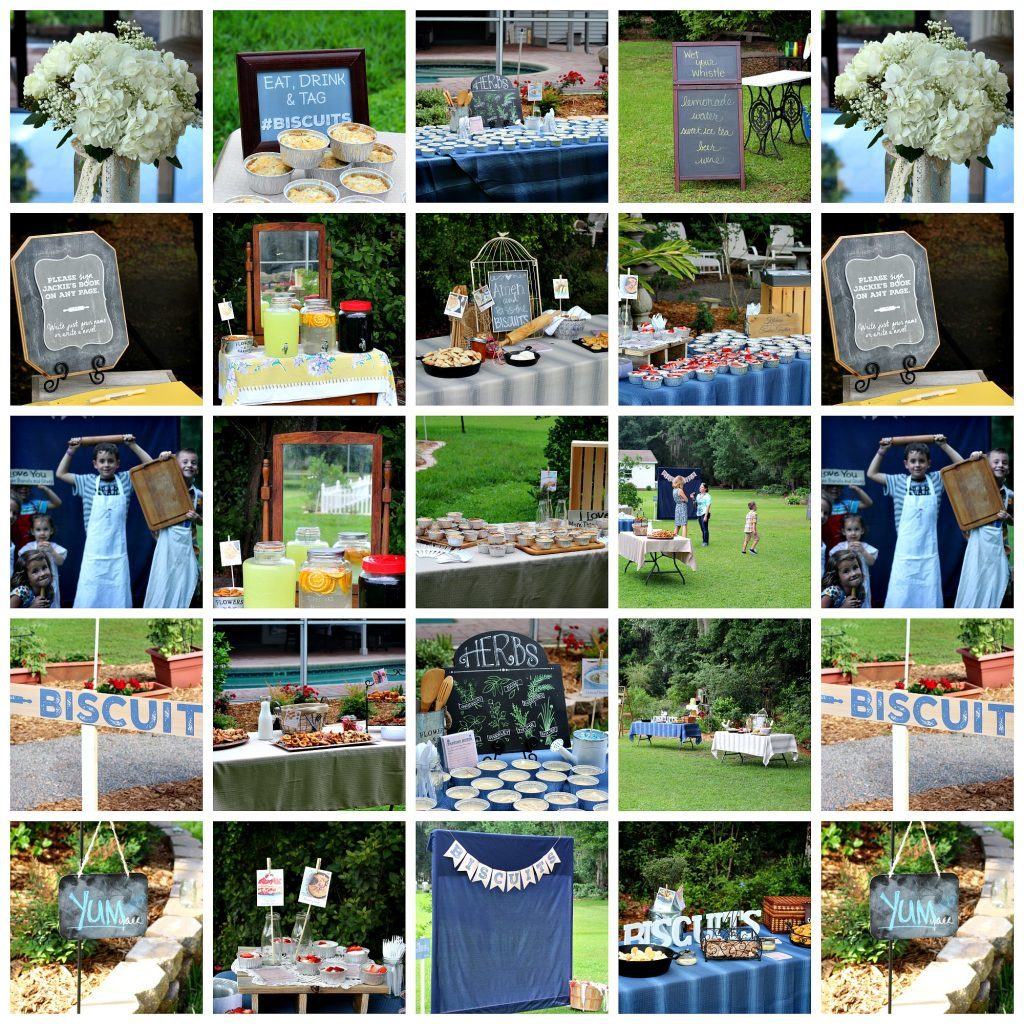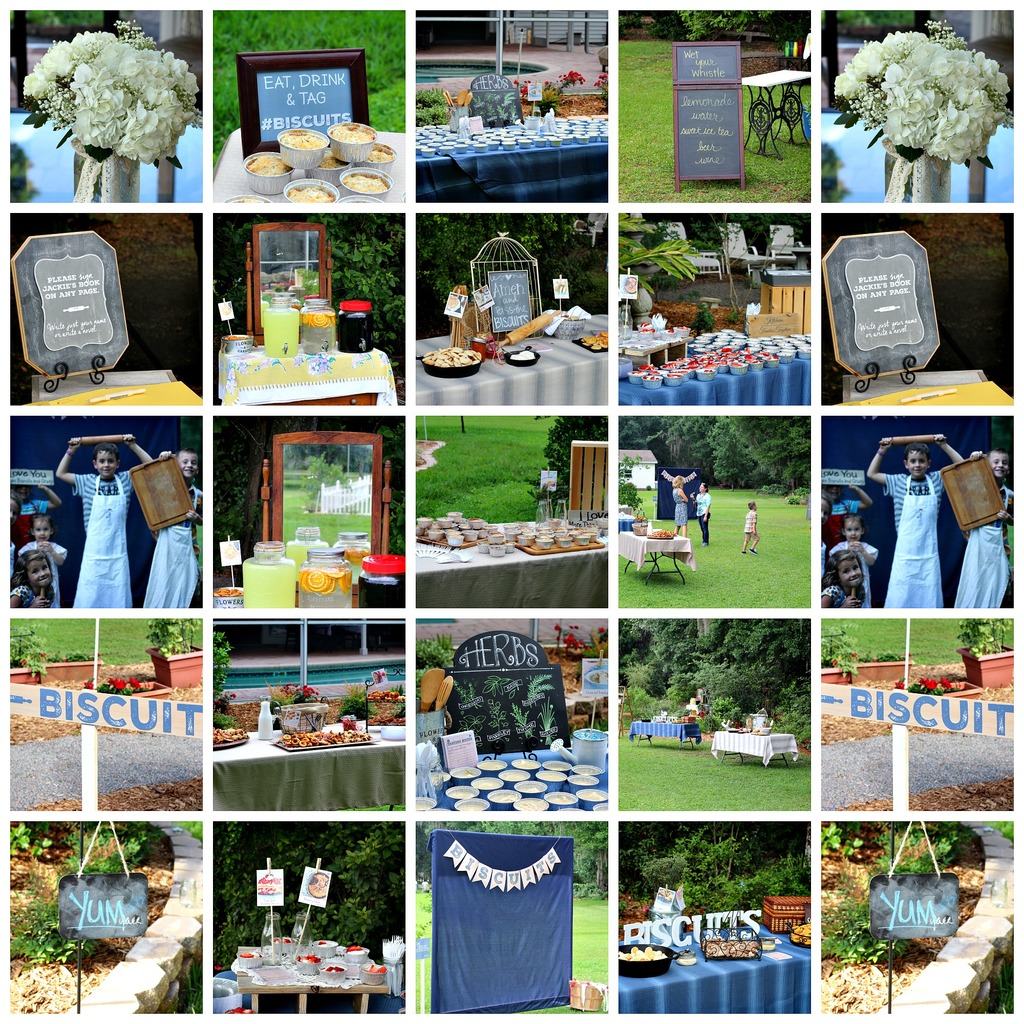 On Wednesday, May 6, we had our TV début on the Daytime Show which is syndicated in over 140 markets. I demonstrated Buttermilk Biscuits and displayed two additional recipes. One of the hosts kinda went a little crazy over the Skillet Pepperoni Biscuit Pizza. The best part was that I made him crack up laughing……twice! Now what on Earth could I have possibly said to get such a reaction?
Here's the recipe that Jerry loved so much.
Skillet Pepperoni Biscuit Pizza
Yield: 1 (12-inch) pizza
Preheat oven to 450°
Pizza was a lunchroom favorite during my school years. The lunchroom ladies made yeast dough topped with a seasoned meat sauce and then covered in cheddar cheese. Before take-out pizza shops were all the rage, the choices for eating pizza at home were to make a scratch pizza or purchase a store-bought pizza kit that had small jar of sauce, grated parmesan cheese, and the makings of dough. Now-a-days, any flavor pizza your heart desires is but a phone call away. I made this pizza today with my grandchildren. Take-out pizza can't hold a candle to the pleasure of cooking with kids in the kitchen, especially when the kids call you Nana. The red daisy in the photo was picked by my little Ella as soon as she got to my house today. You don't get that with pizza delivery.
Dough:
2 cups self-rising flour
2 tablespoons grated Parmesan cheese
1 teaspoon dried Italian seasoning
1 teaspoon garlic powder
4 tablespoons unsalted butter
1 cup buttermilk
Olive oil
Sauce:
½ cup pizza sauce
Toppings:
2 cups grated mozzarella cheese
3 to 4 ounces pepperoni slices
Grated Parmesan cheese
To make the dough:
Place flour,Parmesan cheese, Italian seasoning, and garlic powder in a bowl. Stir with hand. Cut or rub in butter until flour resembles coarse meal. Add buttermilk and stir until dough is wet. Turn out onto a floured surface. Sprinkle dough with flour. Gently knead, adding more flour as needed, until dough is no longer sticky.
Coat a 12-inch cast-iron skillet with olive oil. Place dough in skillet and sprinkle with olive oil. Press
dough evenly over bottom of skillet and partially up the side. Stick several times with the tines of a fork. Bake in a preheated 450° oven for 5 minutes.
To assemble:
Spread pizza sauce over dough. Top with mozzarella cheese. Add pepperoni on top of cheese.
Bake in a preheated 450° oven for 15 minutes, or until edges of crust are brown and cheese has melted.
Sprinkle with Parmesan cheese before eating.