I've always liked Brussels sprouts' packaging. Each sprout has its own neat package and is wrapped like a perfect gift. The taste is very similar to cabbage but the packaging is much more interesting. God was tapping his creative side when it came time to make Brussels sprouts.
We ate Brussels sprouts a lot in my family as I was growing up. I still love them today. They're good boiled or steamed but I especially love them roasted.
Prepping Brussels sprouts for cooking takes a little time. Since each one has it own package, they have to be trimmed individually. It's time well spent. Wash, trim off the stem end and all the outside leaves until you've removed any discolored leaves. Cut each sprout in half.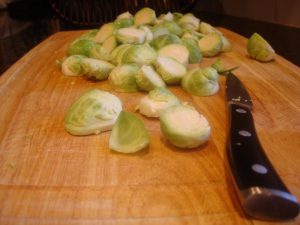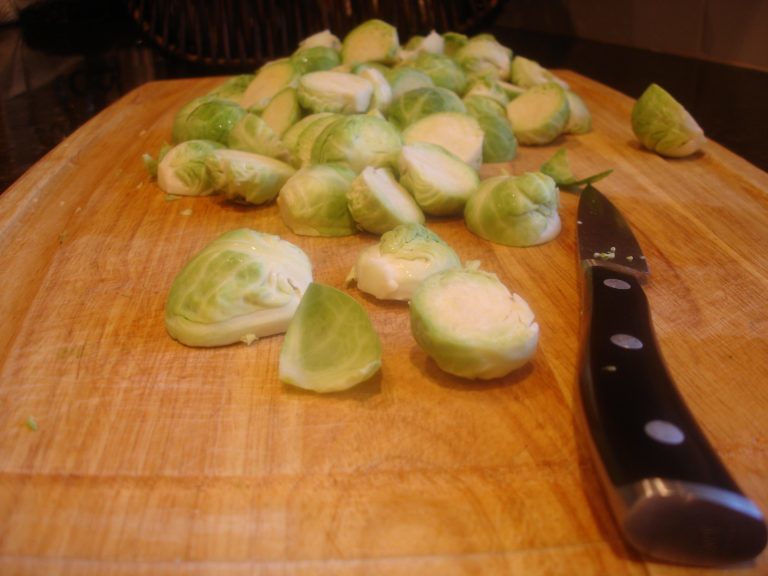 Roasted Brussels Sprouts
1 pound fresh Brussels sprouts, trimmed and halved
1 to 2 tablespoons olive oil
1 to 2 teaspoons 4-1-1 seasoning
Place trimmed sprouts on a baking sheet lined with aluminum foil and sprayed with non-stick spray. A reader told me about n0n-stick aluminum foil but I haven't gotten any yet. Until then I will aluminum foil and spray everything.
Drizzle olive oil and sprinkle on seasoning. Toss to coat all the sprouts well.
Roast in a 400 degree oven, stirring occasionally, for 30 minutes or until the Brussels sprouts are nicely browned and tender. My preference is for a lot of browning. Brown means crispy.
Crispy is good.