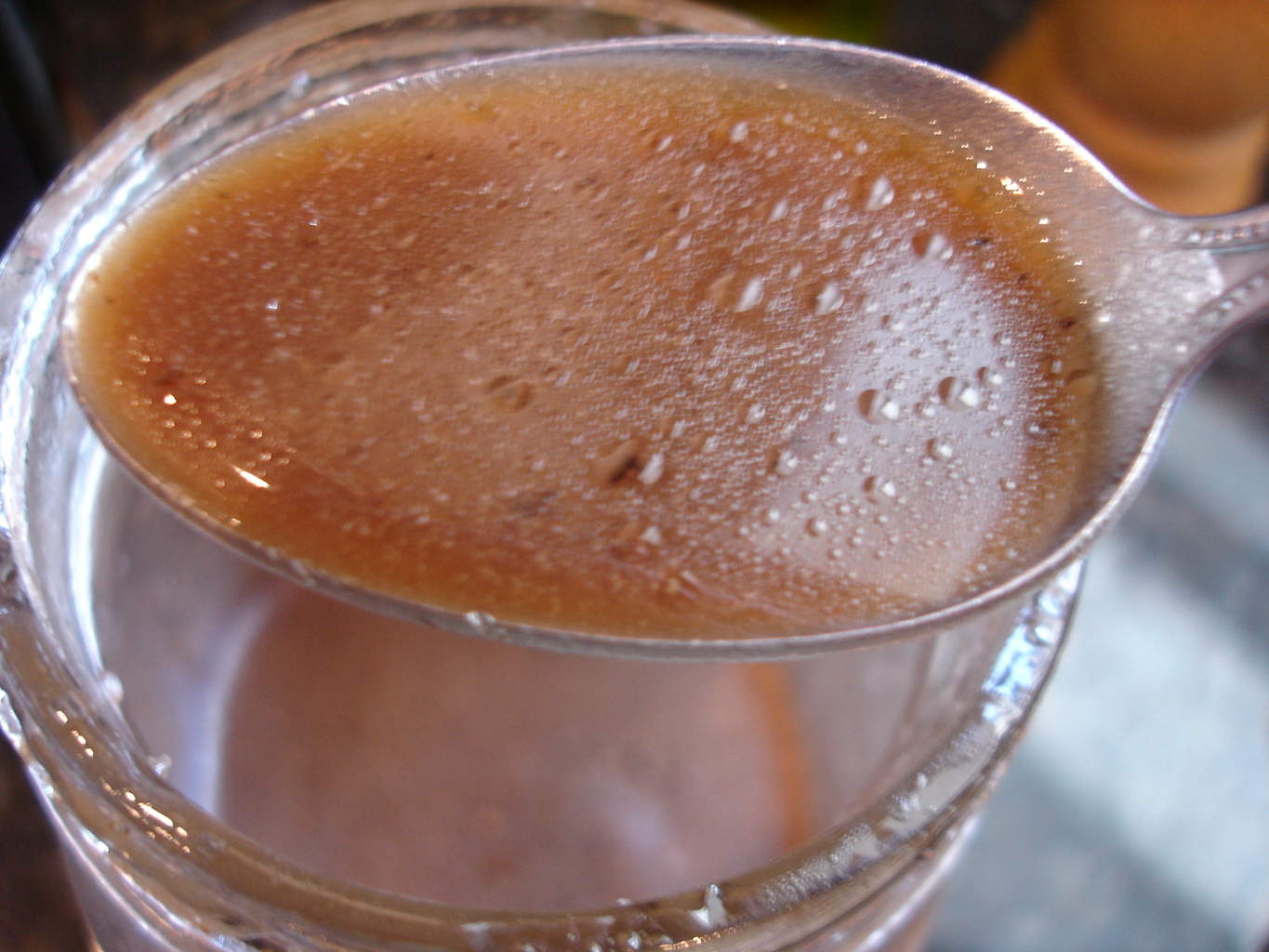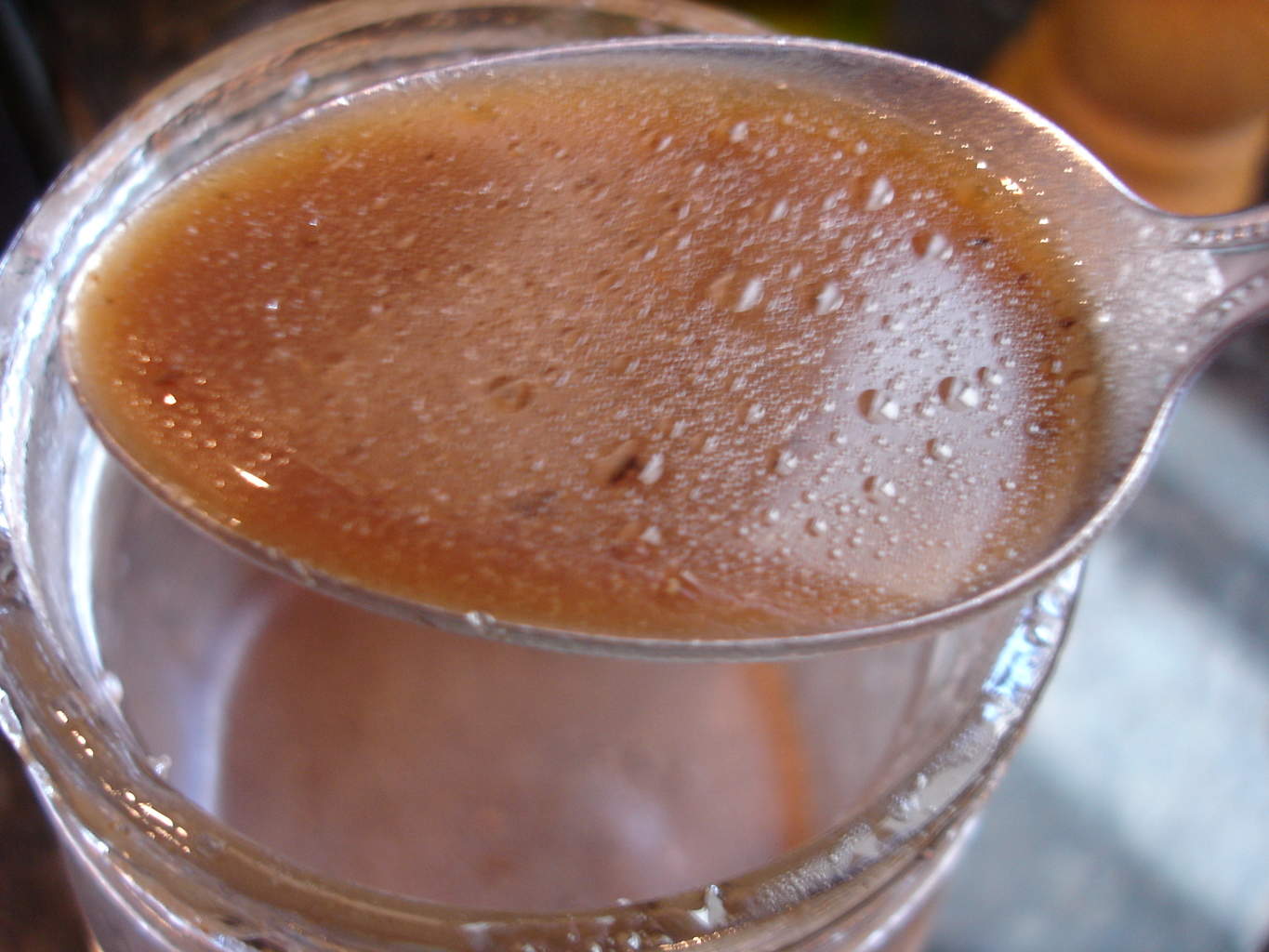 Making vinaigrette dressings is so easy. Plus, you're in control of the flavor and ingredient and I like making it up in small batches. I'm a fool about canning jars so I like to make mine in jars and shake them instead of whisking. I don't measure anything. I just pour it in, shake it up, taste the dressing and adjust as necessary. This is a stress-free operation.
Add olive oil to the jar. Or you can use any kind of vegetable oil that you choose. I'm using a pint canning jar.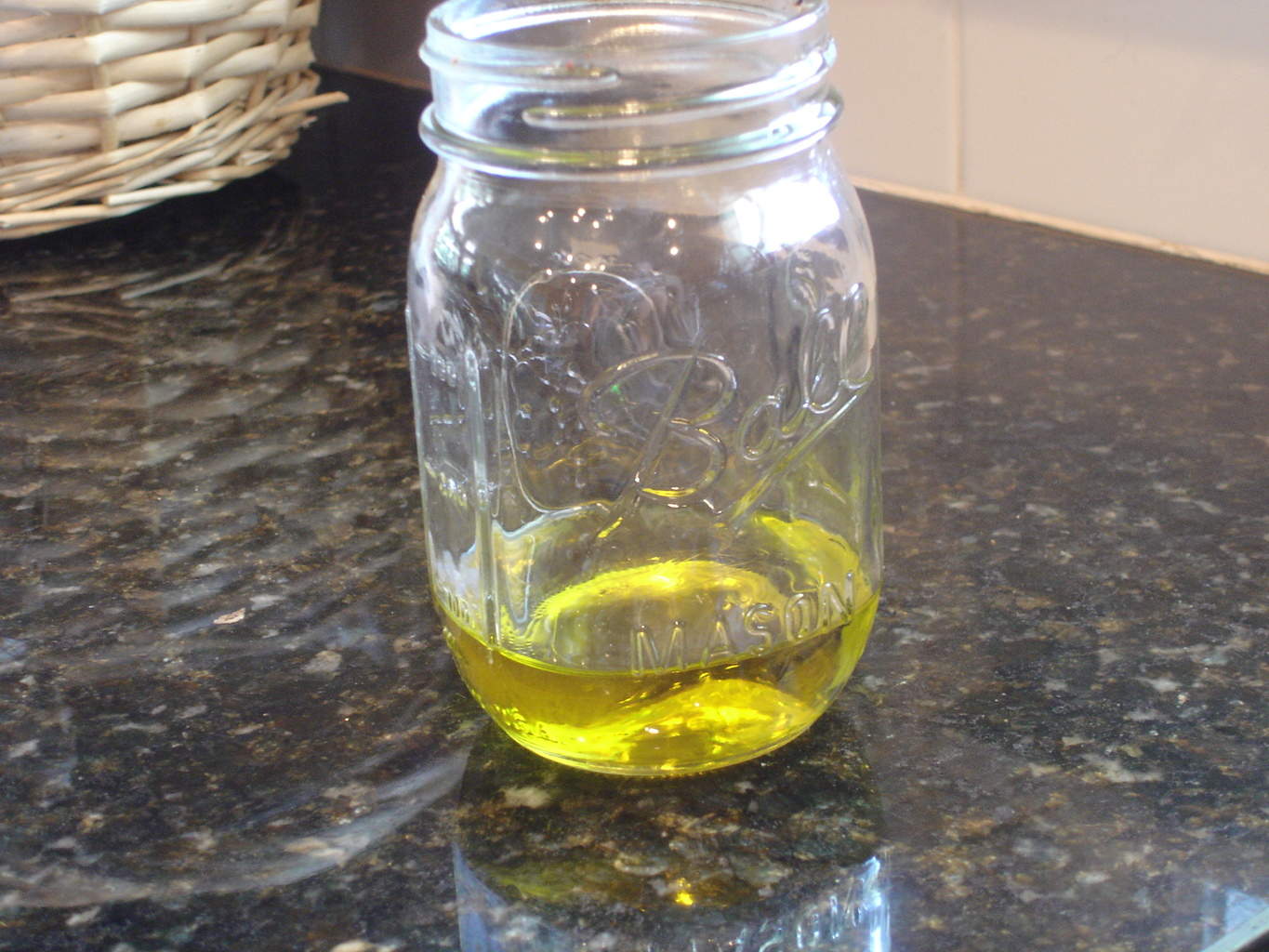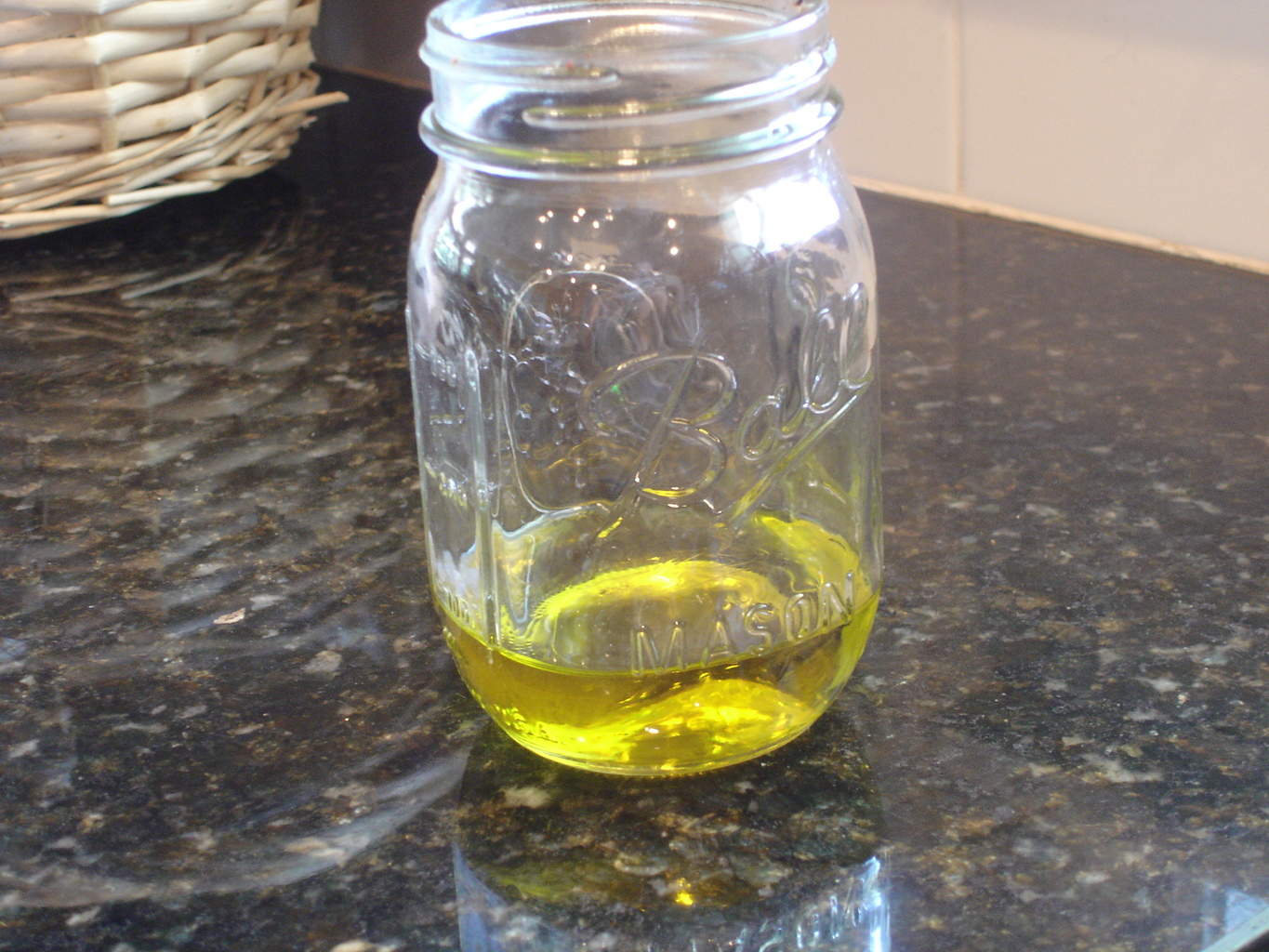 Balsamic vinegar goes in next. You need roughly three times as much oil as vinegar. Roughly.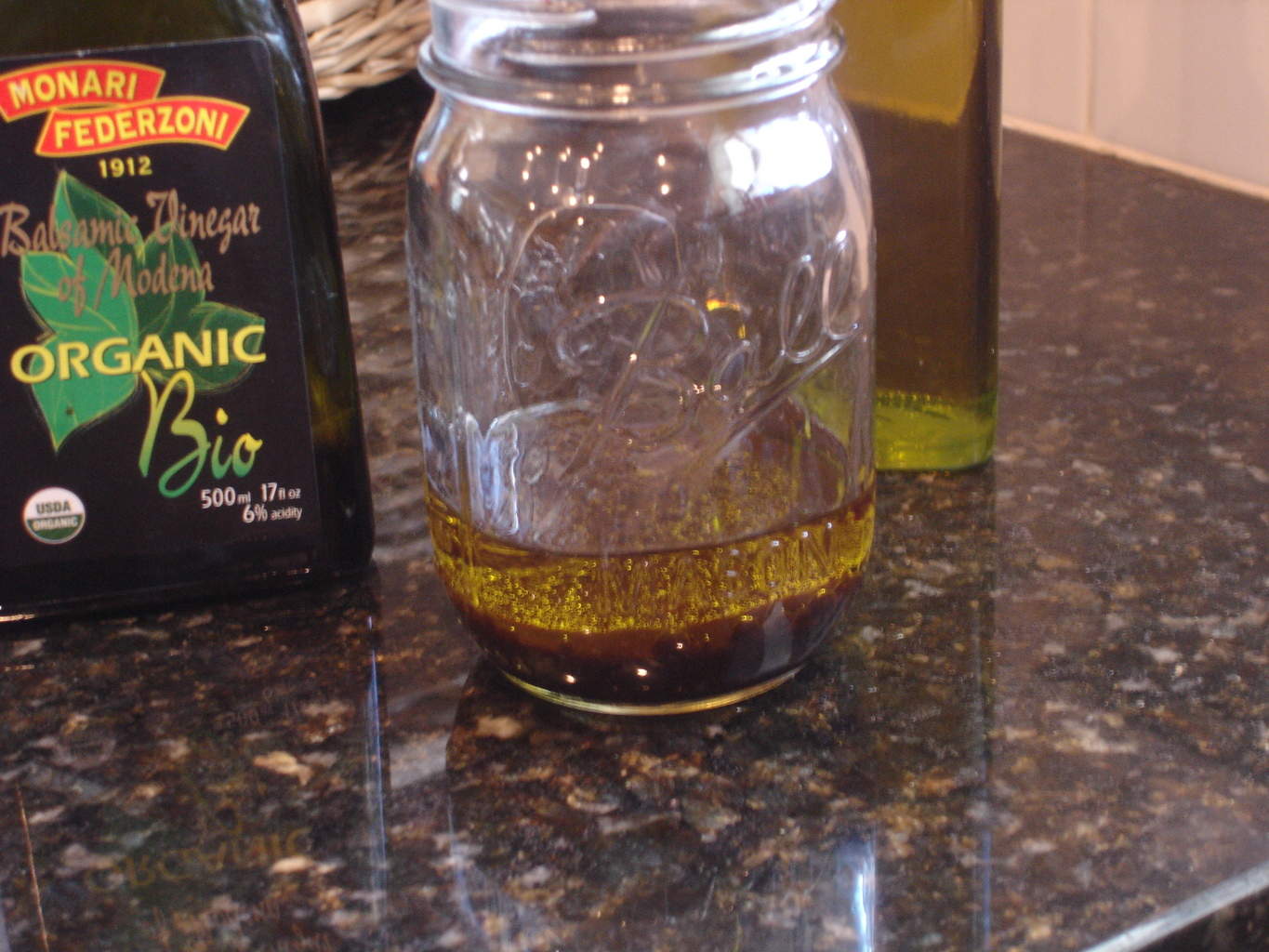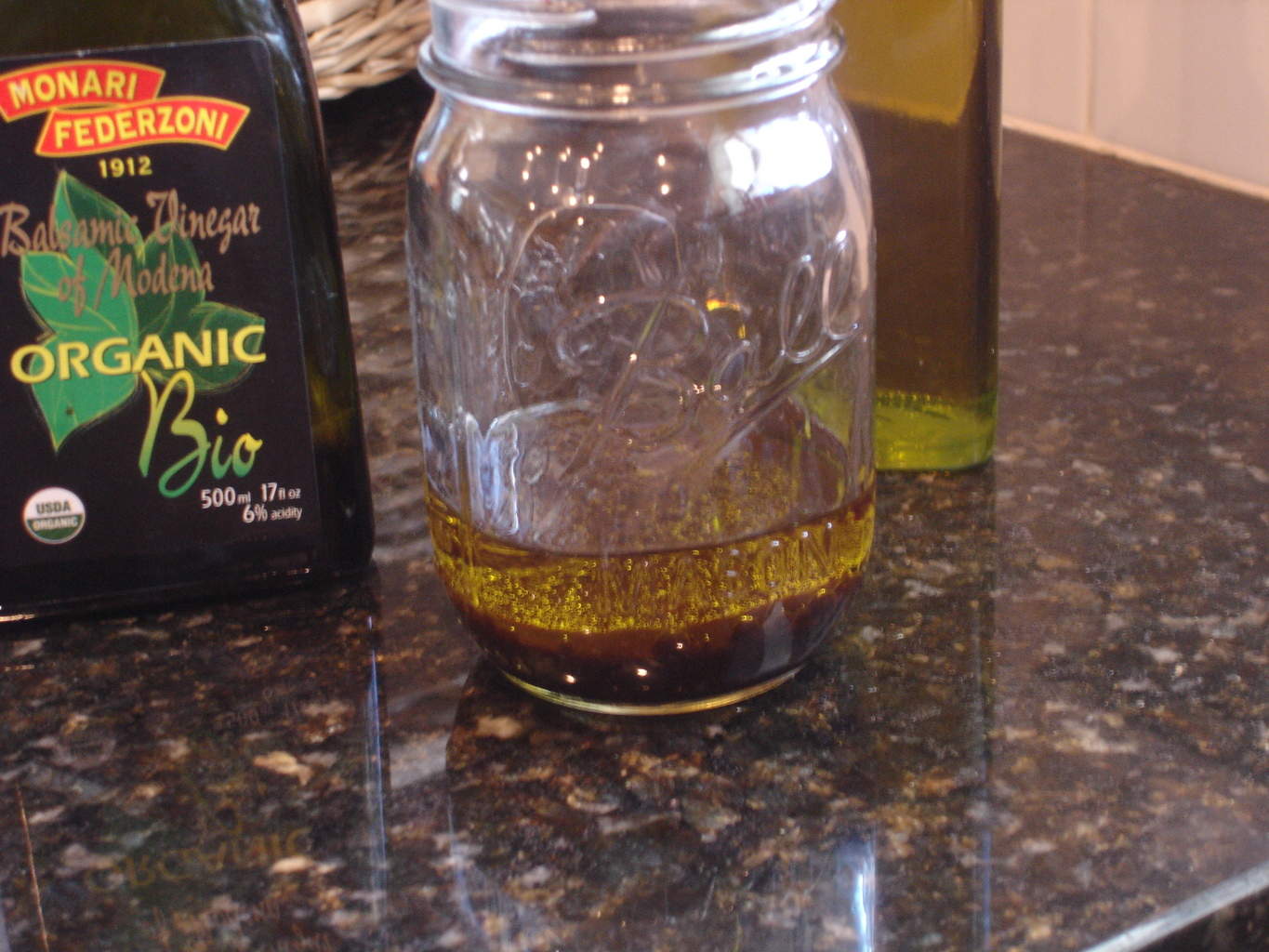 Add about a teaspoon of sweetness. I usually use honey, but I'm slap out. Today, I'm using raw sugar which I always have around because I use it in my Eight O'Clock coffee every single morning. You can use white sugar or brown sugar or whatever sweetener you have.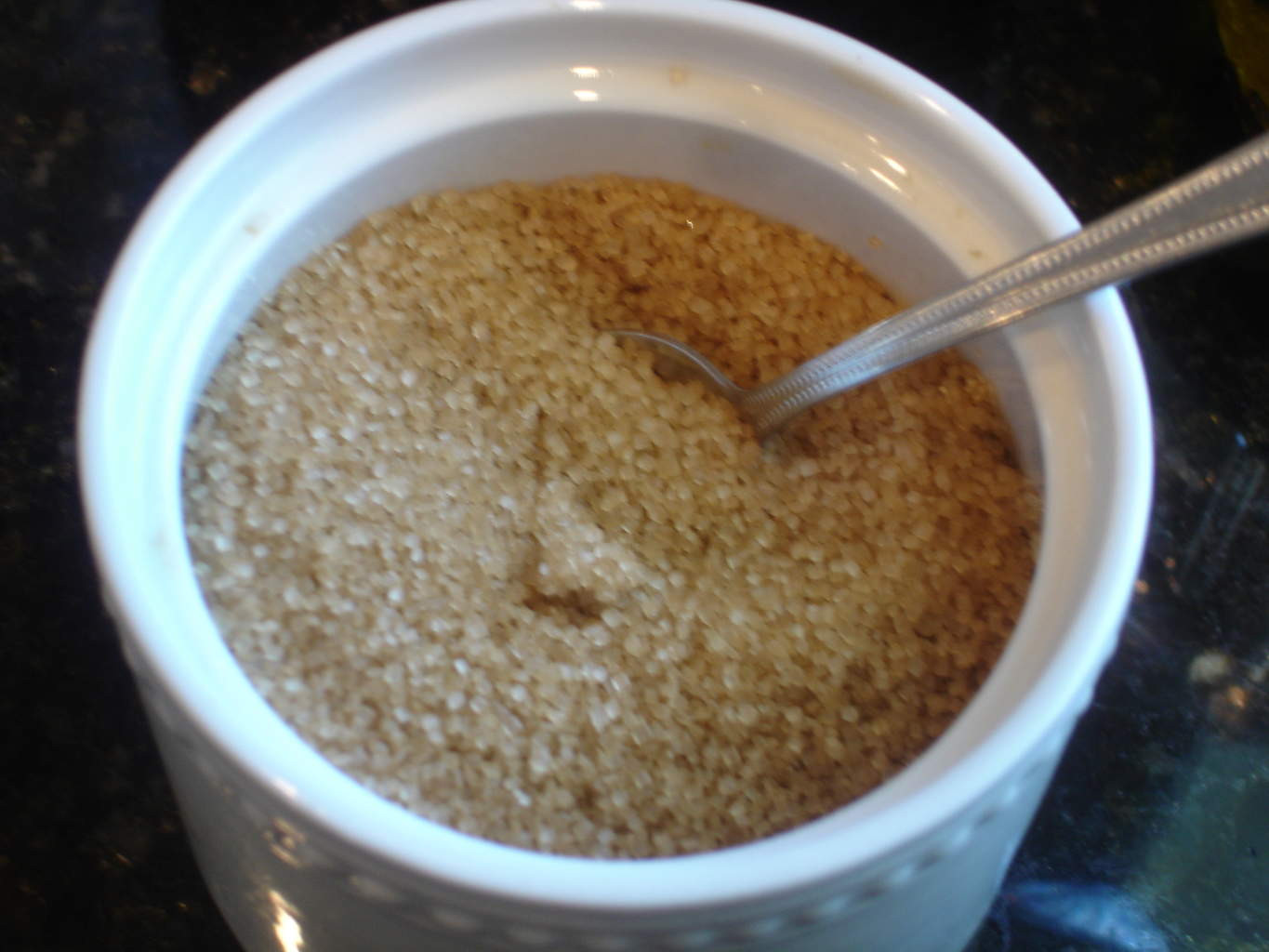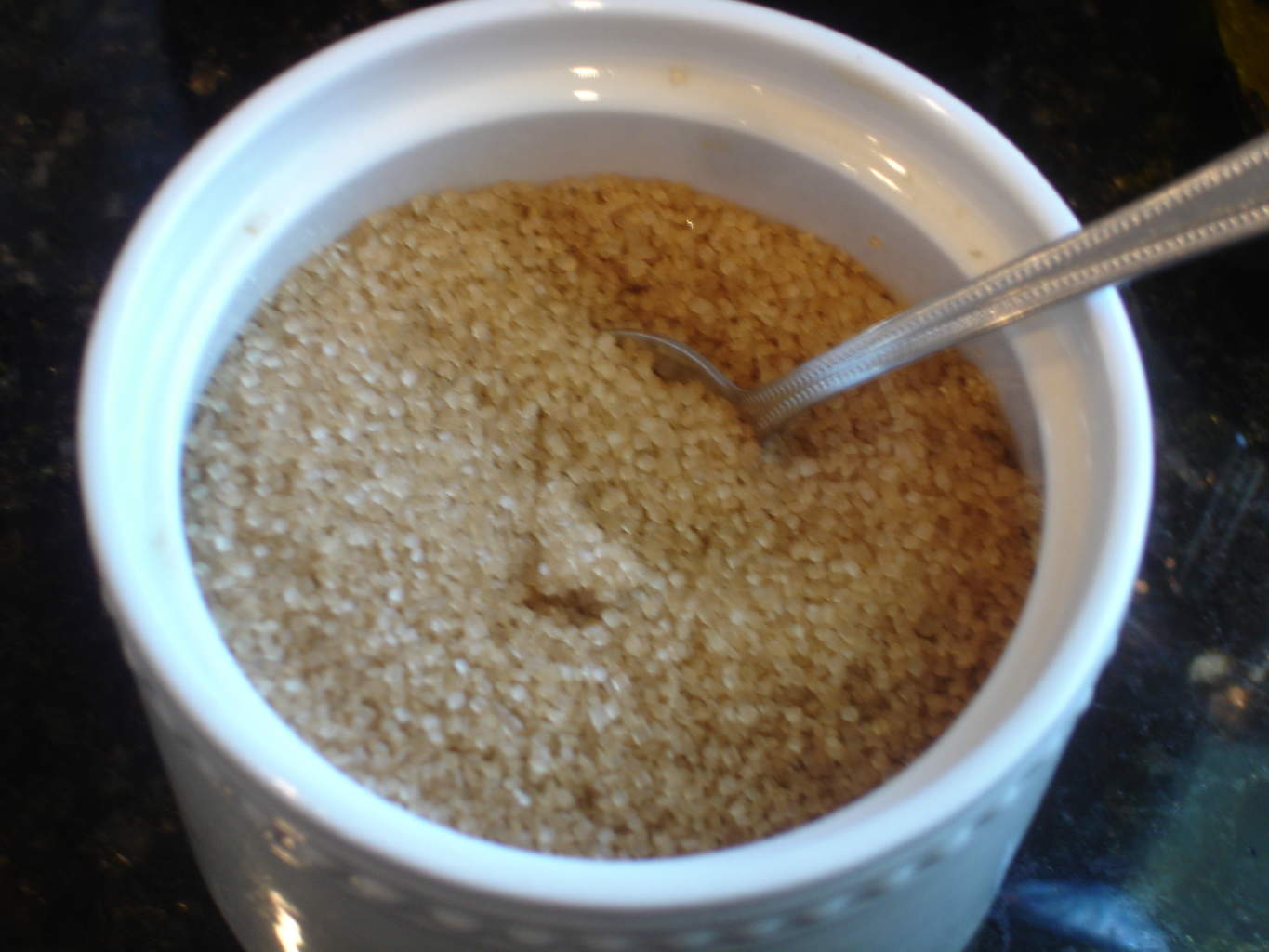 Add about 1/2 teaspoon kosher salt.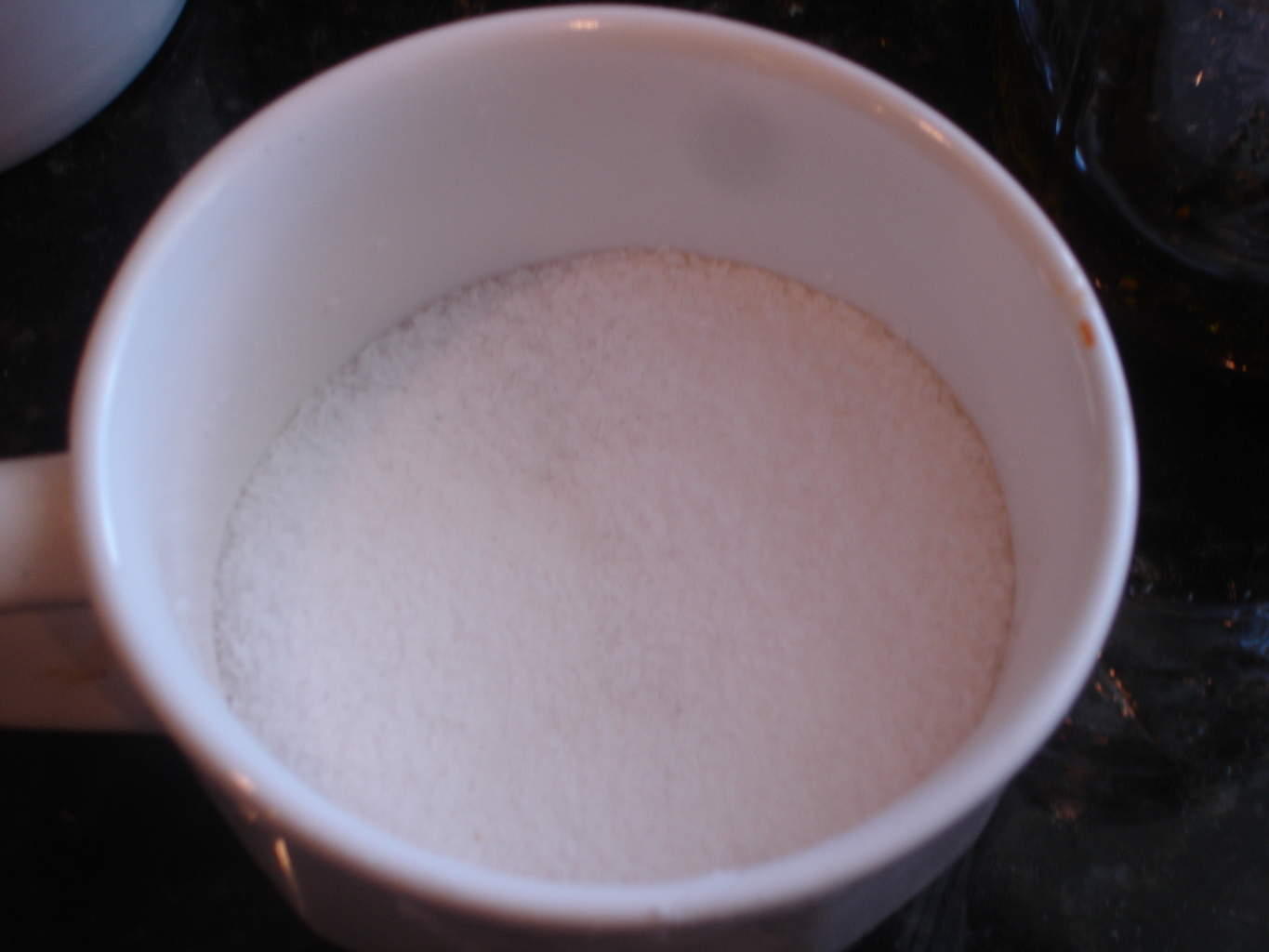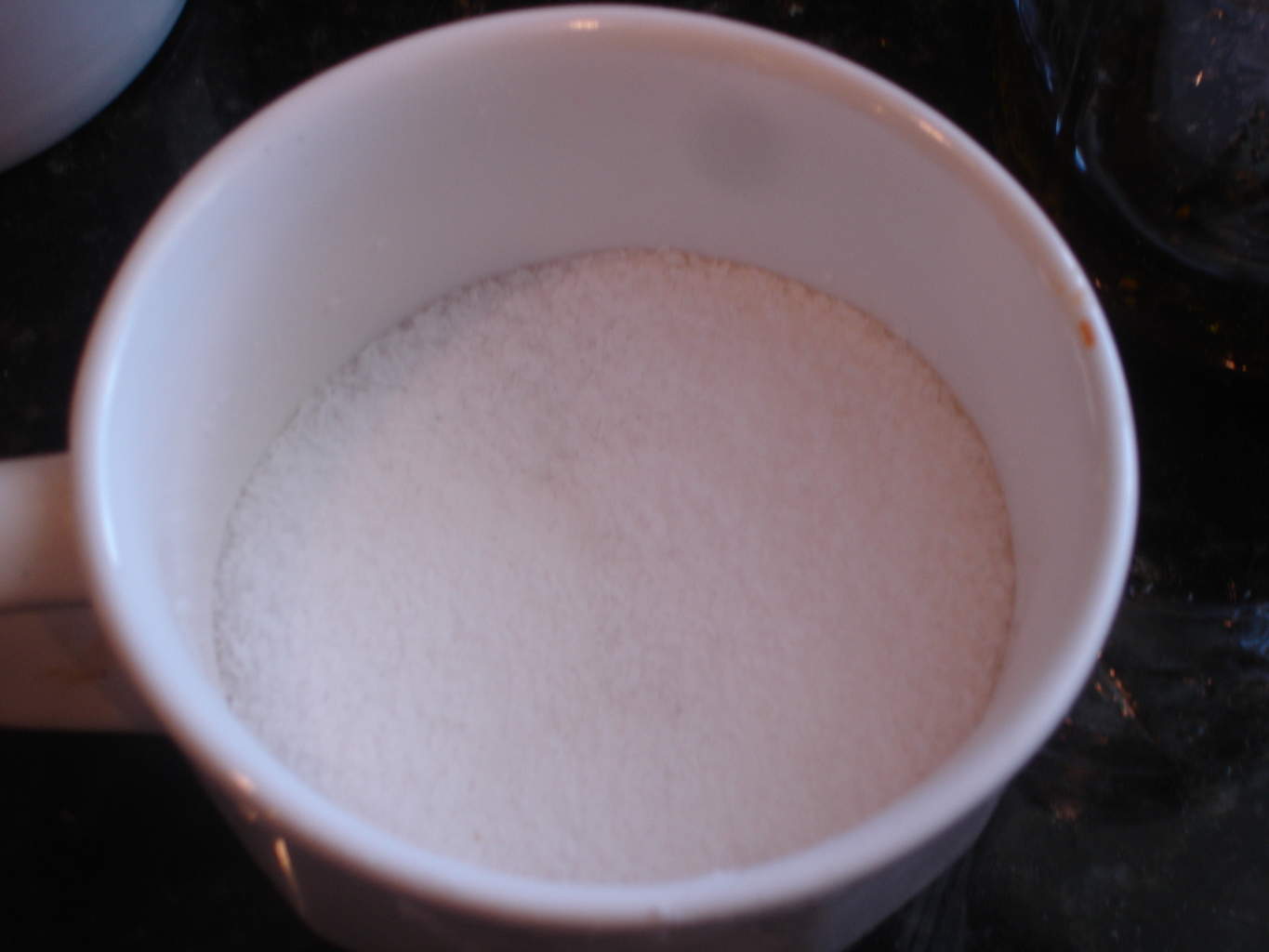 And some fresh ground black pepper.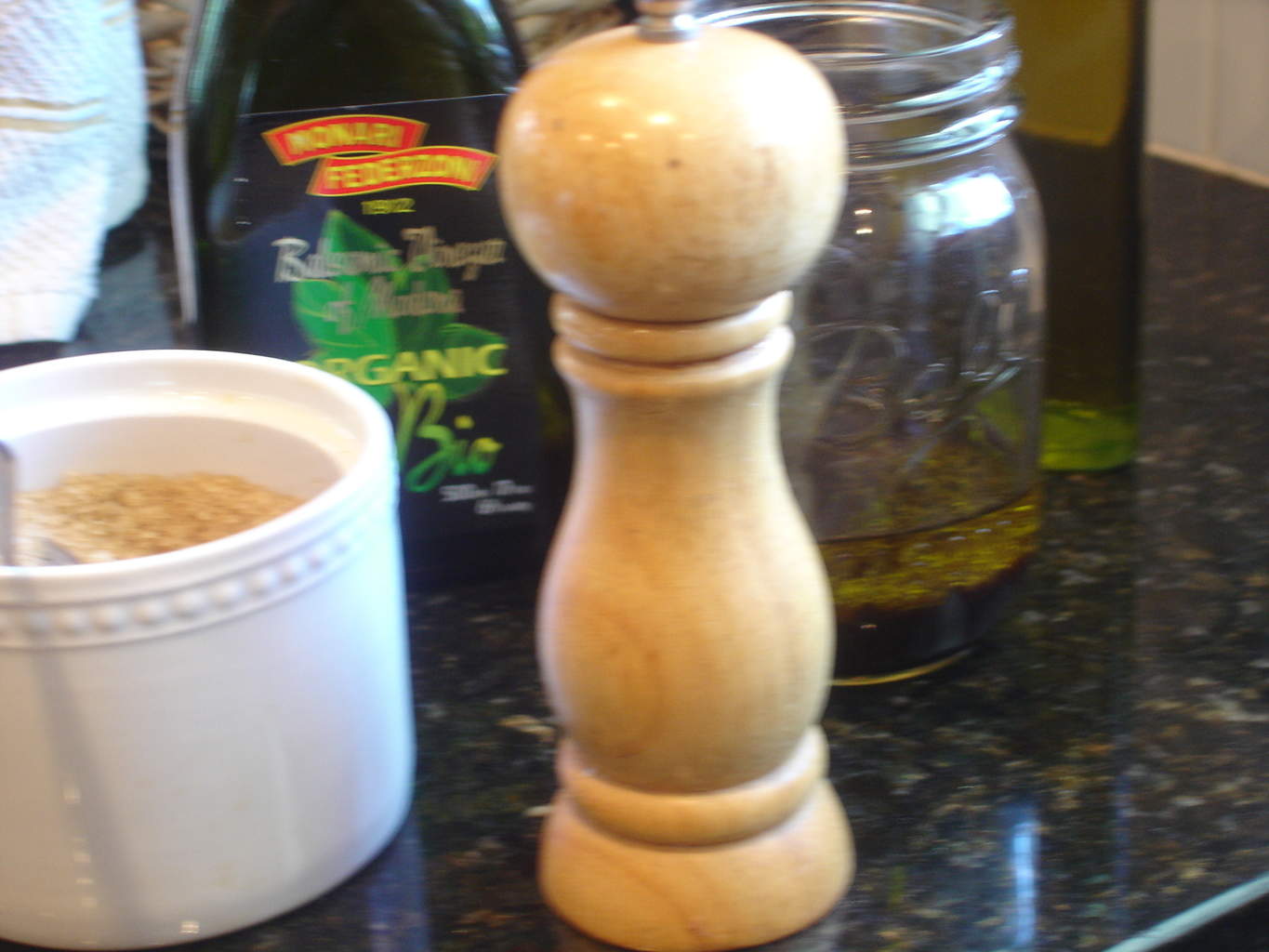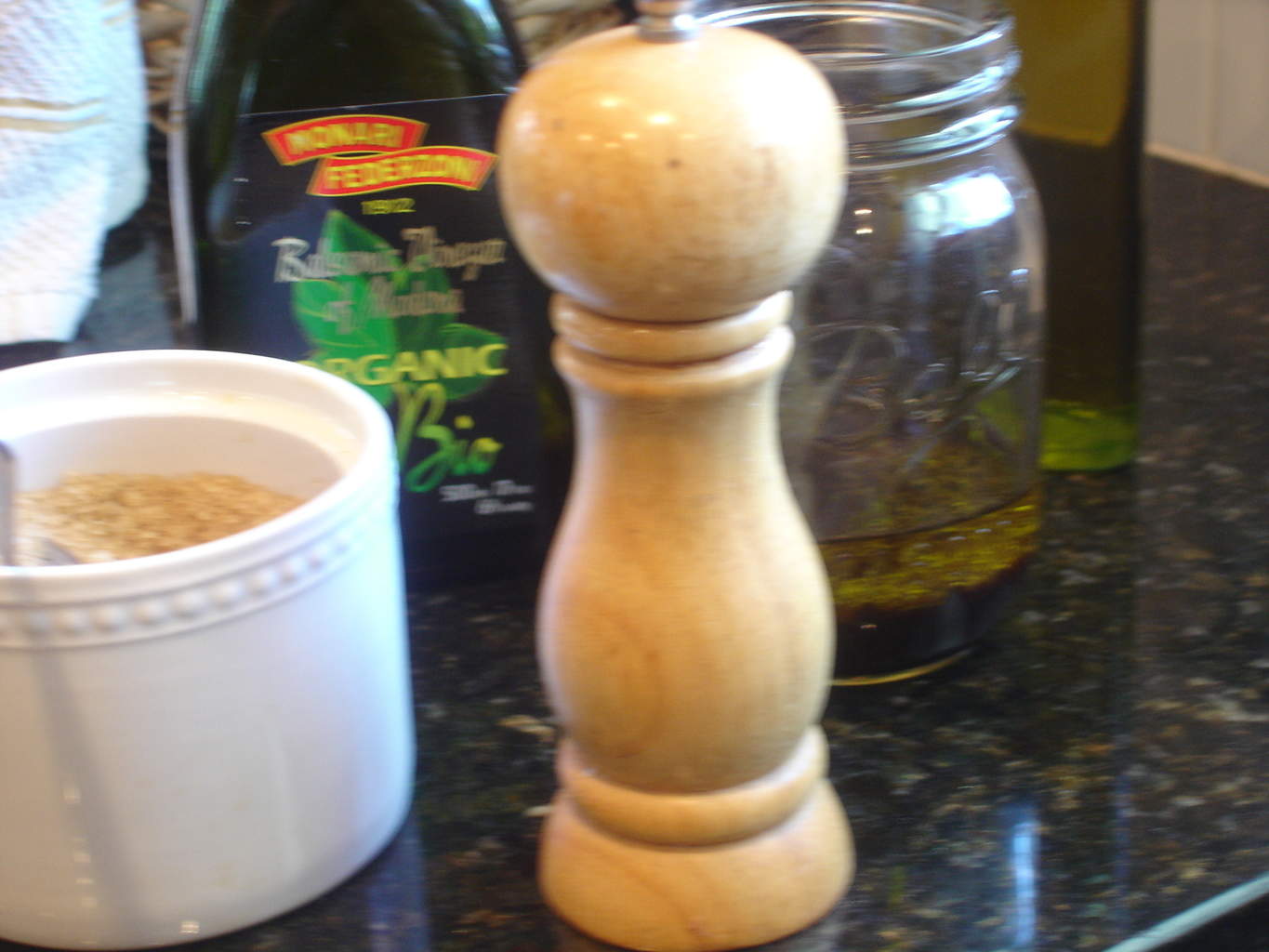 Put the top on the jar securely….securely, I say. You will only make that mistake once. Then shake, shake, shake. Taste it and adjust. I added an additional 1/2 teaspoon of sugar. Reshake. Don't forget about the top thing. Store unused portions in the refrigerator. This makes a wonderful marinade, too!