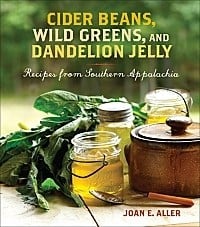 Your cookbook library needs this addition. If you don't own another cookbook, what a great place to start. You will love this book and thank me over and over and over and over………
Read my review of this cookbook by clicking here.
Now, for the contest rules:
(1) Tag Syrup and Biscuits in a status update on your Facebook page by saying, "Let's go visit Syrup and Biscuits and grab a bite to eat." Don't forget to tag by using the @ symbol in front of Syrup and Biscuits. If you are having problems tagging, please let me know. Let's all cross our fingers, toes and any other appendage that's crossable, and hope that Facebook lets us get through this contest without pitching one of their now famous fits and keeps us all from being able to tag. How many personal items do you have crossed right now? I just counted 12.

(2) Click on the tab at the top of the blog (where you are now) that says, "Cooking Videos". Leave a comment at the end of this page telling me the name of the 3rd cooking video.
That's it! Tag Syrup and Biscuits in Facebook status update on leave a comment on the blog with the name of the 3rd cooking video. Do both of those and you qualify! I will randomly select the winner on Tuesday, July 5. All your friends and family that you will be seeing on July 4 can enter, too. They only need a Facebook page. Is there anyone left, besides my husband, who doesn't have one?
Good luck! May the best dandelion jelly maker win!