By and large, Southerners are congenial, gracious, warm and friendly. We are ready to help out family, friends and neighbors when a hand is needed. We will bring you chicken and rice when you're sick. Show up at our doorstep hungry and you will be fed. Need to borrow a vacuum cleaner or a cup of sugar? Don't worry, you can borrow both at the same time if you need them. Can't get your brother-in-law's car out of the ditch by yourself? Here we are to help! But there is one little tiny issue that makes us forget our manners and causes us to beg our Mamas and Grandmamas for sweet forgiveness. It happens when people try to fancy up tomato sandwiches (translated: damater samiches). Now, we put up with things like grapes being added to our traditional cornbread dressing and we will let you in our house if you are bringing a sweet potato casserole that has roasted bananas mixed in. But we will get up slap-dab in yo' face if you start talking about a tomato sandwich on ciabatta bread with pesto.
I broke out in a cold sweat just typing that.
Well, I have appointed myself the resident Southerner who will document for all the world to see, the correct way to make a tomato sandwich. Please feel free to refer back to this manual as often as you feel you need to. I'm working on installing a help line.
Y'all come see us.
*****************************************************************************************************************************************************
Tomato Sandwich
Assemble your ingredients: tomatoes (duh), mayonnaise (real), soft white bread, salt and pepper. Stop there!! That is all you need.
The knife and cutting board are tools. You have some leeway there. Choose the ones you like to use.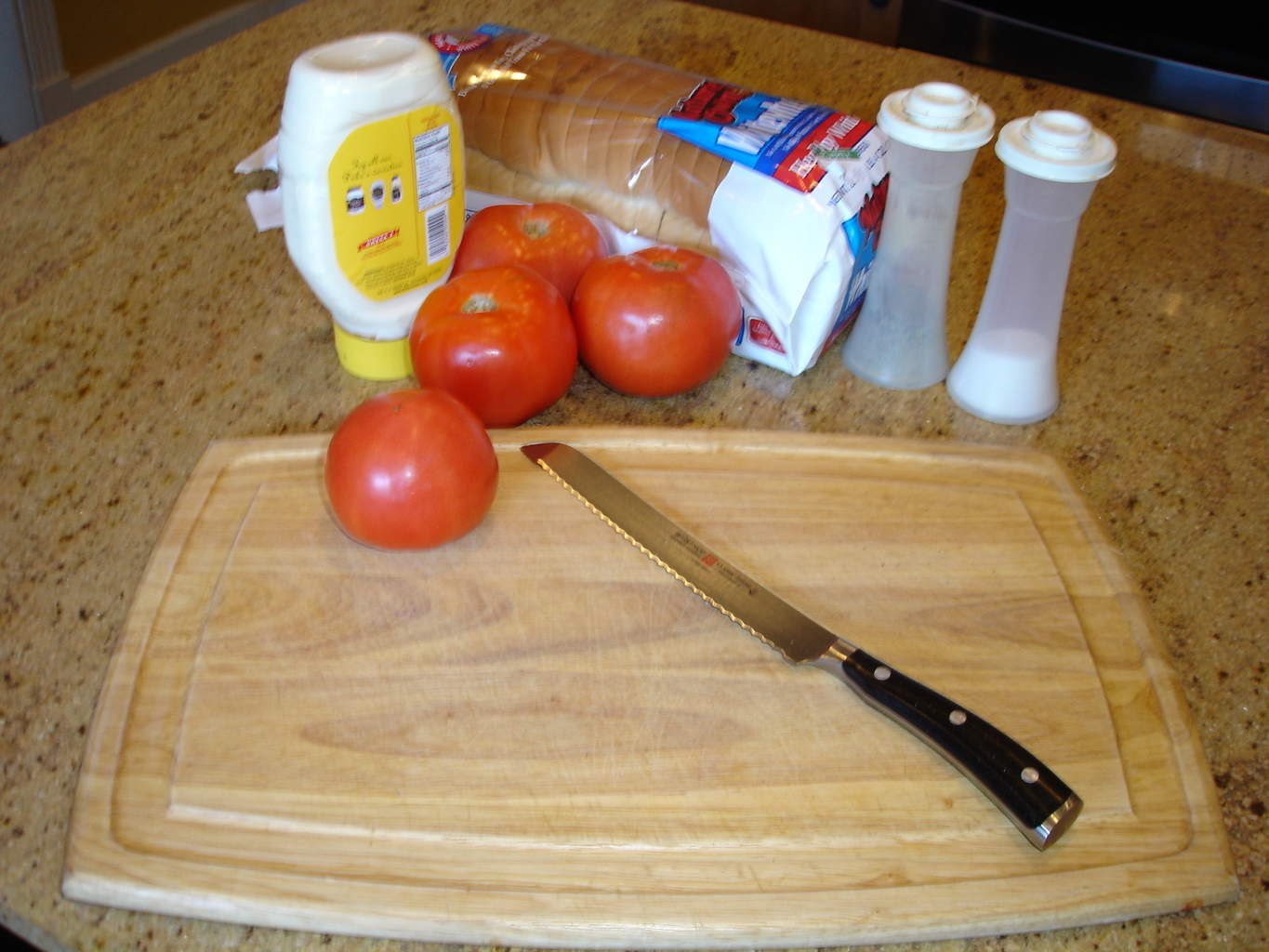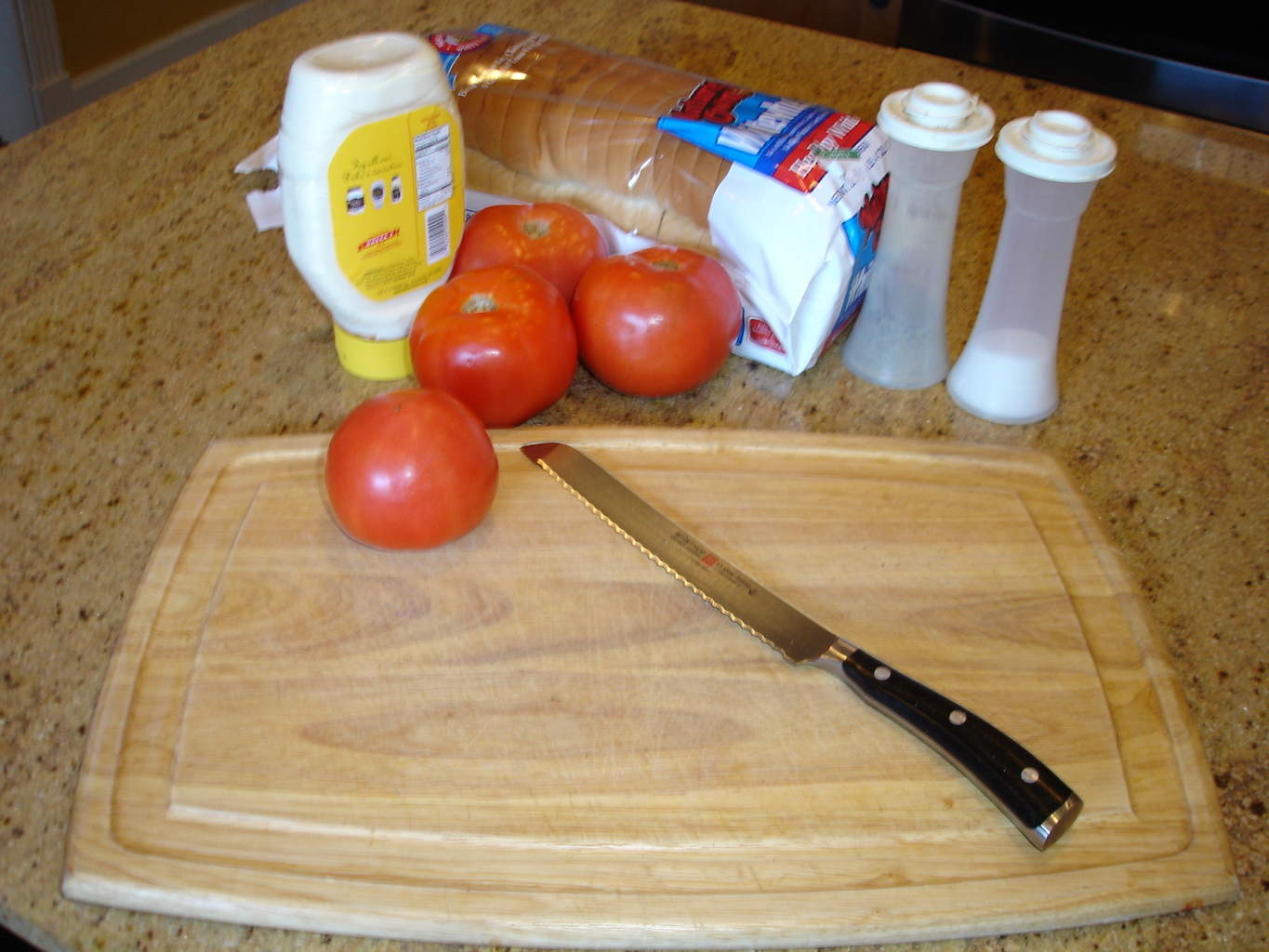 Next, slice the tomatoes. I like them sliced a little on the thin side rather than thick because that will give you more surface area to season with salt and pepper which helps to bring out the flavor. You have leeway here,too, and can decide how thick you want your tomato slices. Who said we were inflexible?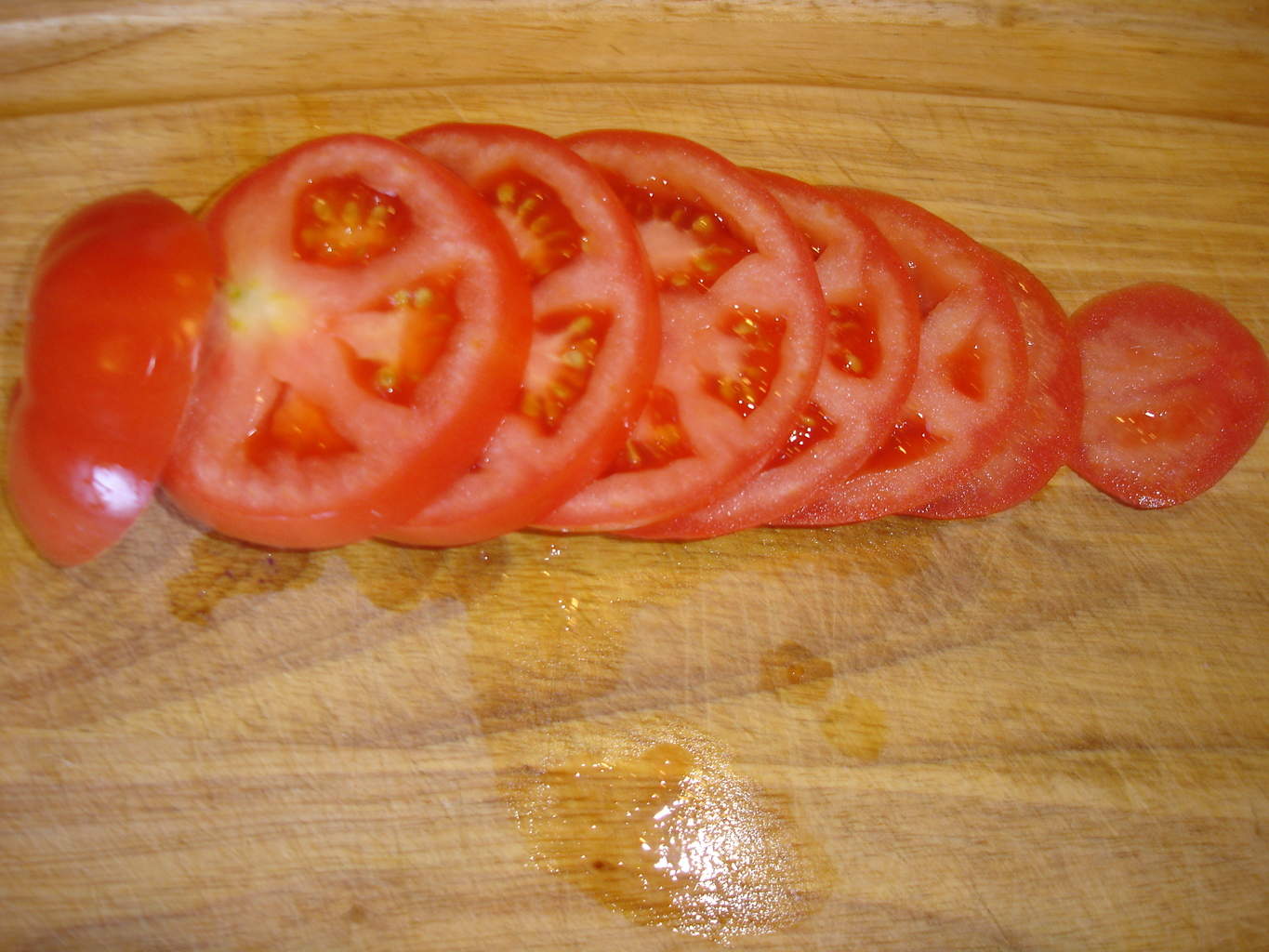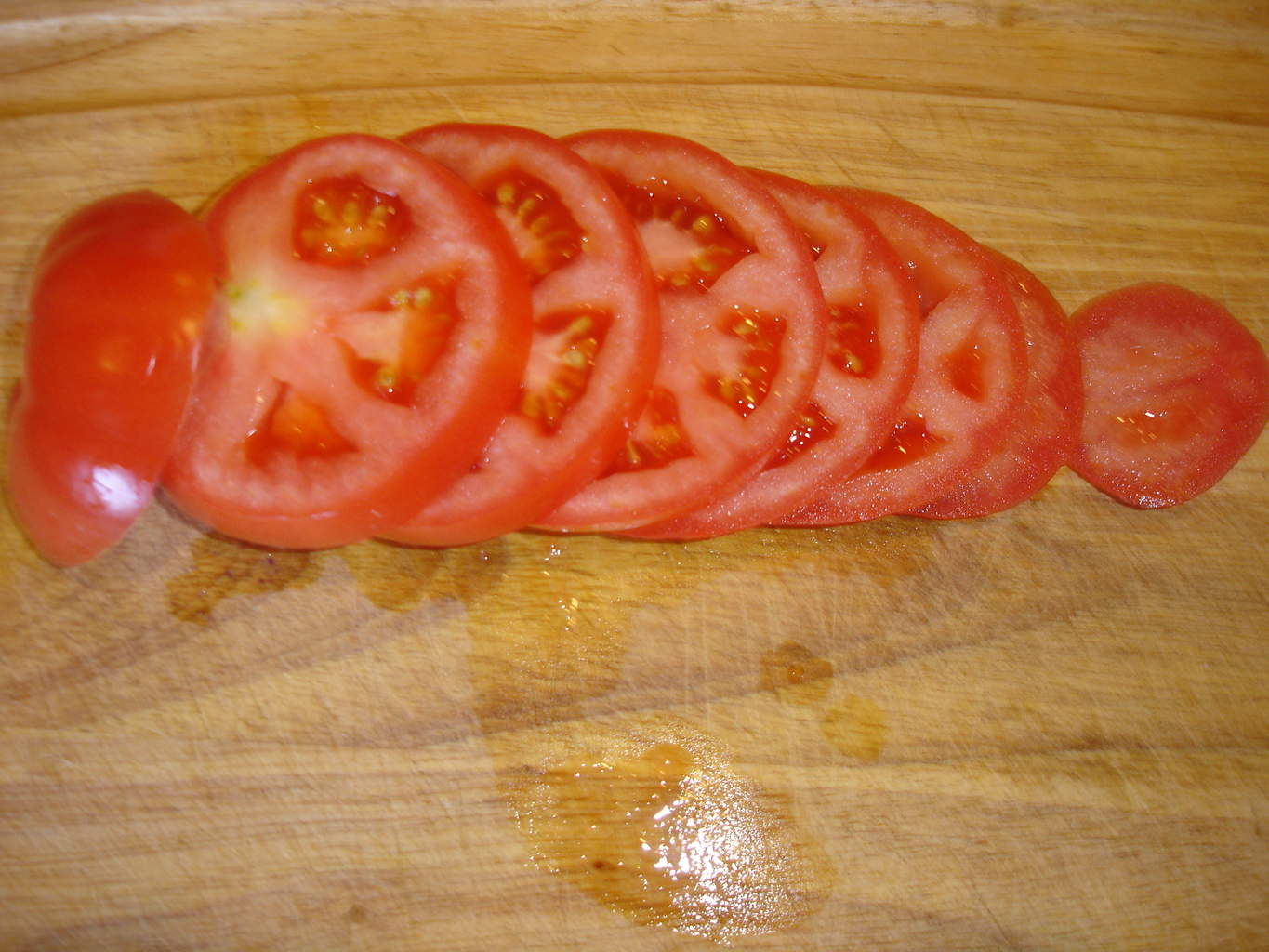 Now, pay attention because this part gets a little tricky. Spread mayonnaise all over the bread. Cover the bread up with the mayonnaise. Make sure the mayonnaise is spread evenly on the bread. Top and bottom slices of bread must be completely covered with mayonnaise. This step is muy importante (translation: very important) for two reasons: (1) You need the flavor that only full fat real mayonnaise can deliver and (B) tomatoes are juicy. Juice makes soft white bread soggy. The mayonnaise will protect your bread from the juice and hold it up in the tomatoes where it's supposed to be. Any questions? If not, we are moving on. Now, place your tomato slices on one side of your bread. Use your imagination and get crazy with your tomato designs. When you are satisfied with your tomato placement, generously sprinkle salt and ground black pepper over your tomato slices. Stop. Sneeze. Then, add some salt and pepper to the side of the bread that only has the mayonnaise on it.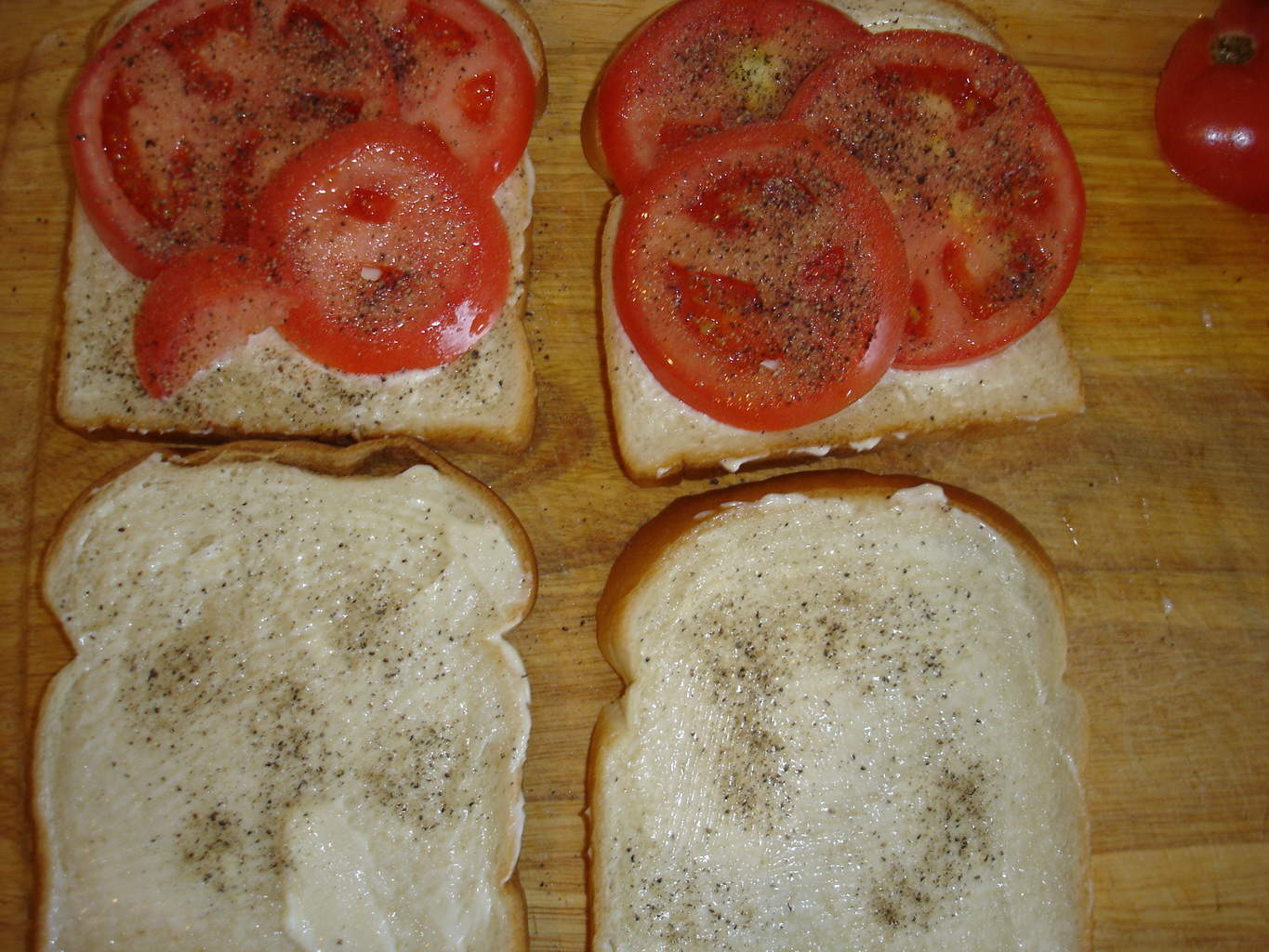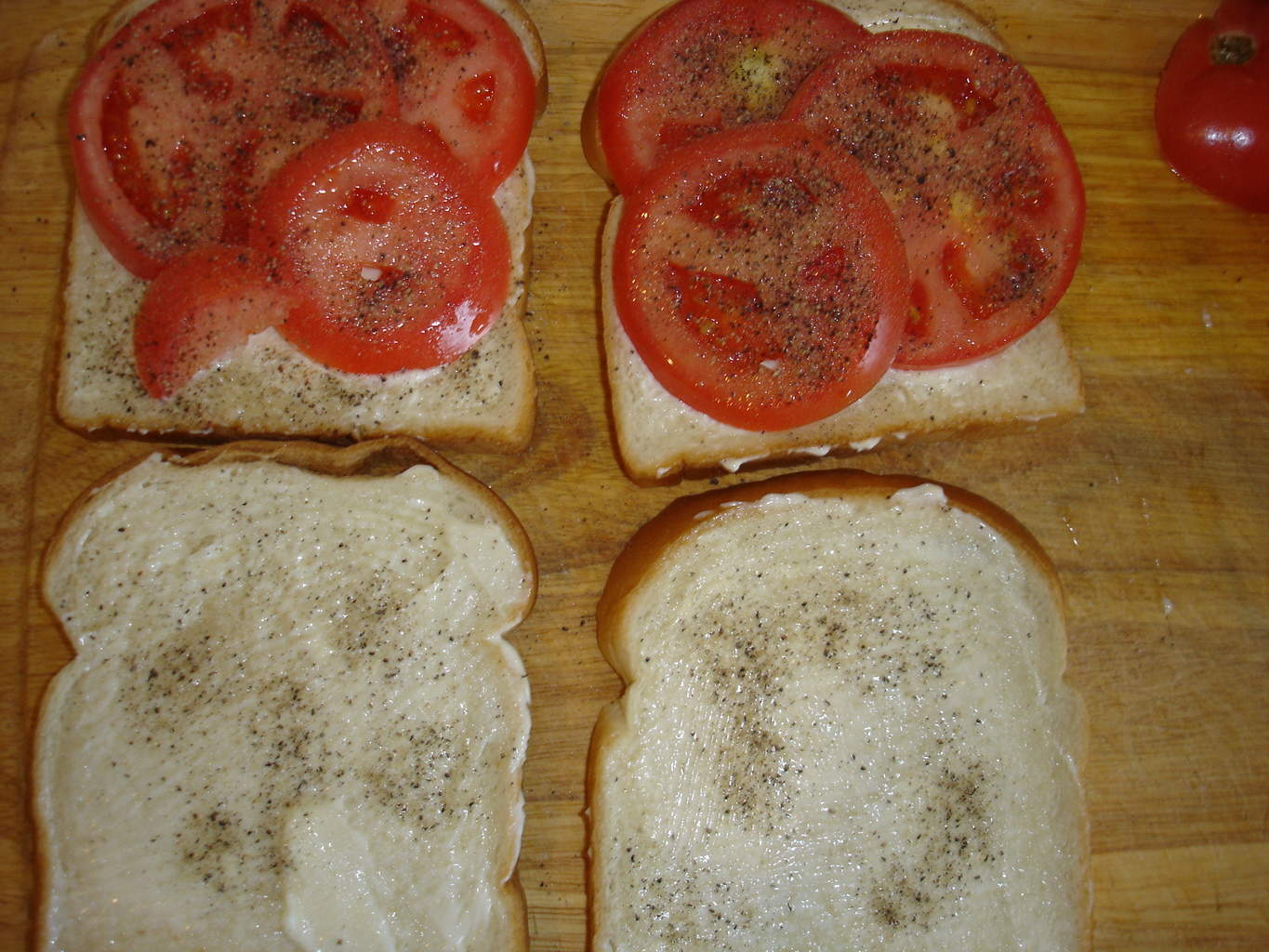 Now it's time to use your knife skills once again. Cut each sandwich. If you are making one tomato sandwich you will wind up with two pieces. If you are making two tomato sandwiches, you will wind up with four pieces. I made two sandwiches so I now have four pieces. See below for details.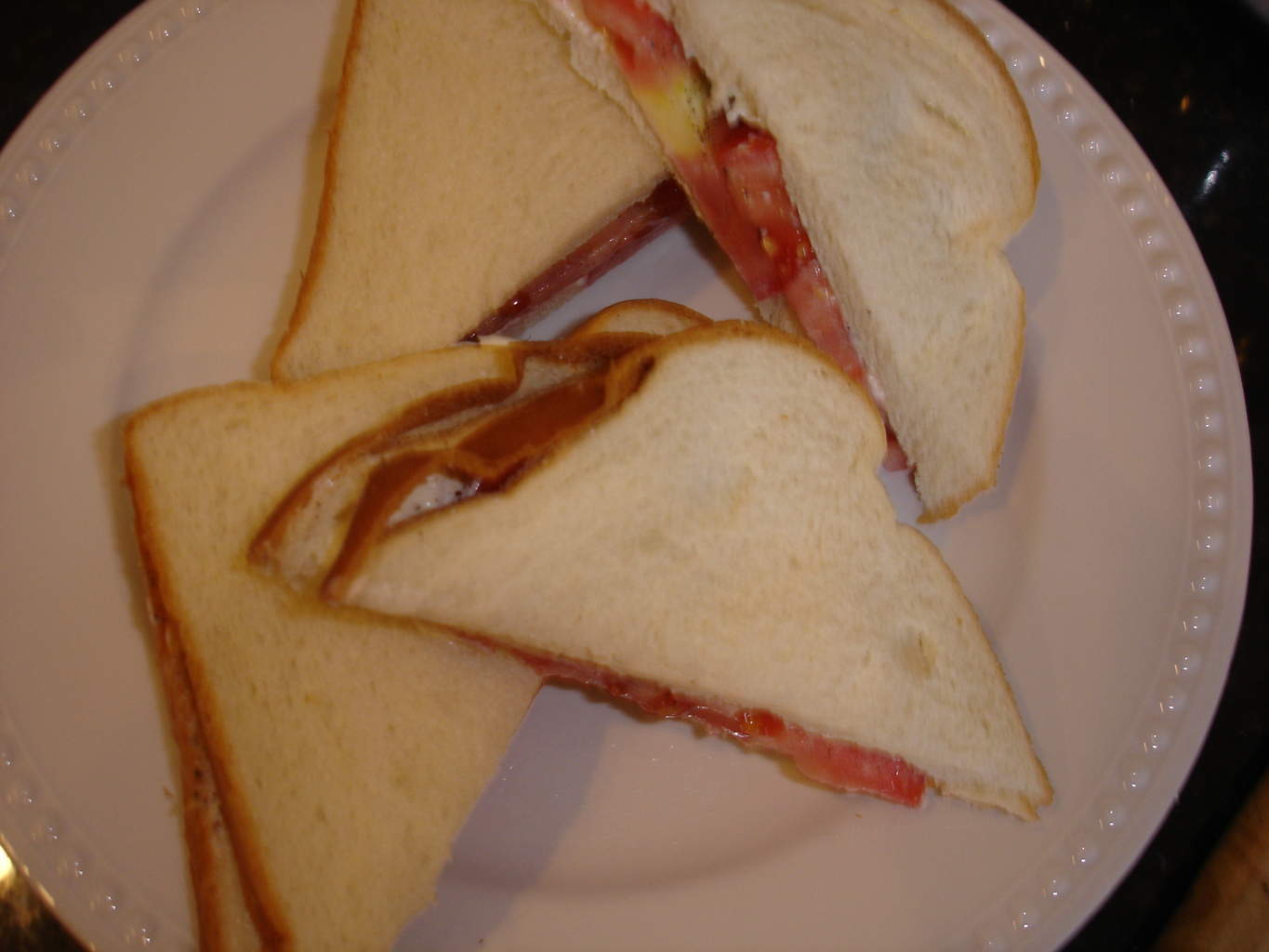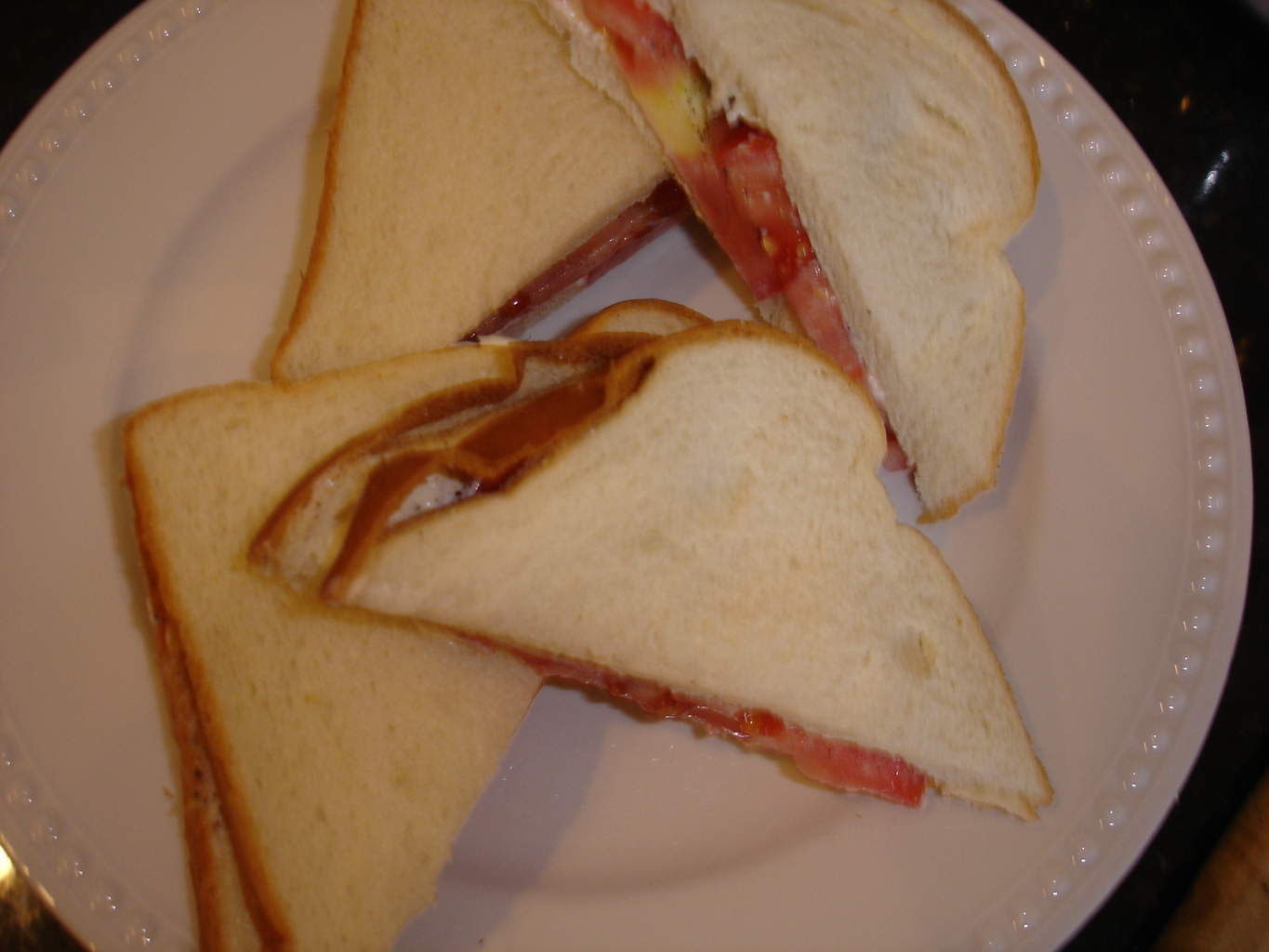 Give the sandwiches to who ever your favorite person at the moment happens to be. Don't forget about yourself. If you like yourself better than anyone else in the world at that moment in time, eat the sandwiches yourself. Don't worry about anyone else. I am giving these sandwiches to my husband, Sam. I've noticed that some other food bloggers don't refer to their spouses by their names. They refer to them by names like MM and The Cajun. My husband's name is Sam. I will refer to him as Sam. The picture below captures the moment of truth.
Did I get it right?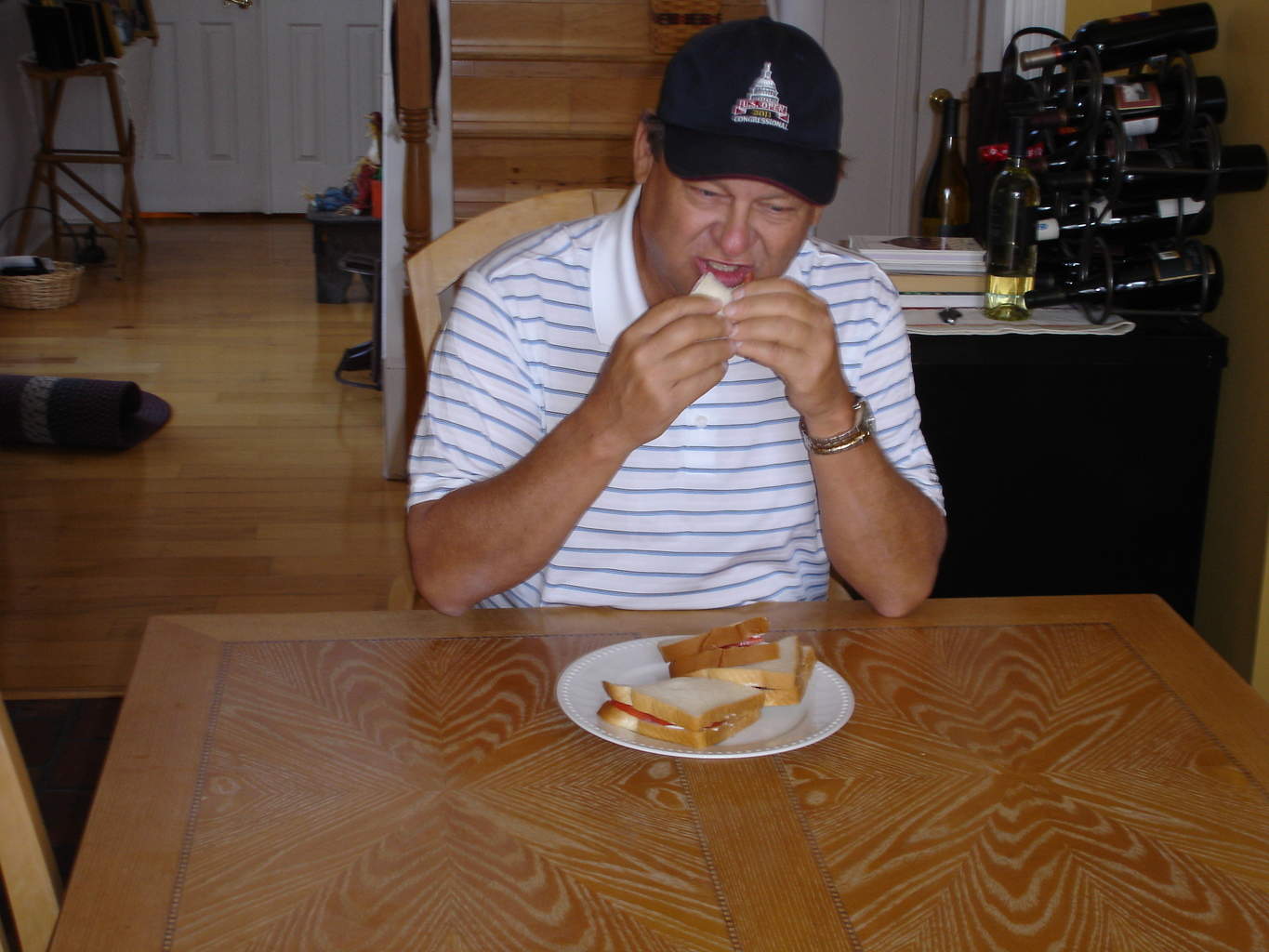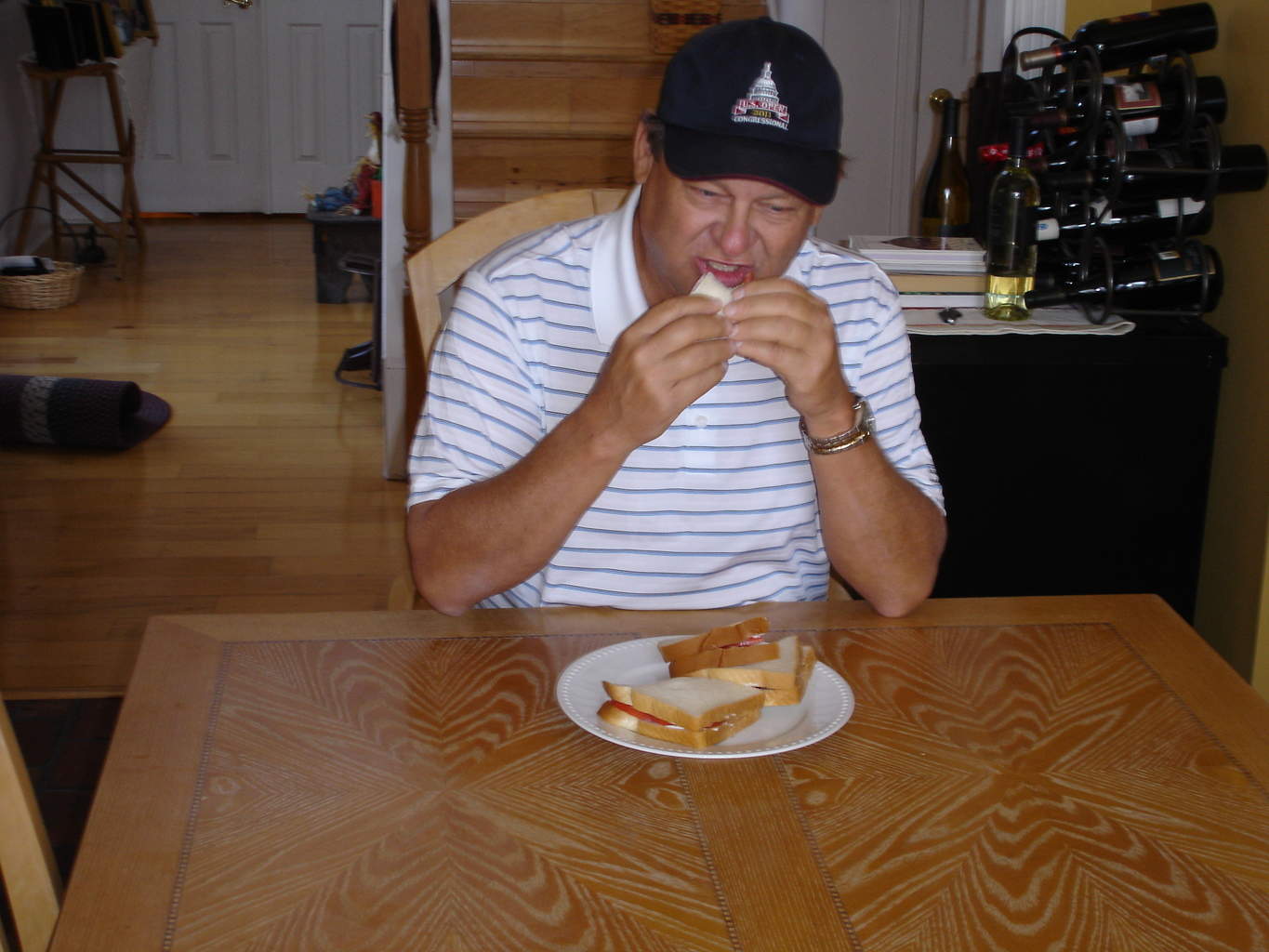 SUCCESS!!!!!!!