One of my favorite parts of blogging is reading your comments. You inspire me. You bless me. You encourage me. You entertain me. You make me smile and literally laugh out loud. I read every word you write. And then I read them all again. As a tribute to you and your contributions to Syrup and Biscuits, I compiled some of your recent comments and the associated post. Click on the name of the dish if you want to scoot over to the original post. I hope you enjoy these as much as I do. Y'all are a sweet bunch of human beings! And you're funny, too!
Smothered Hamburger and Sausage Patties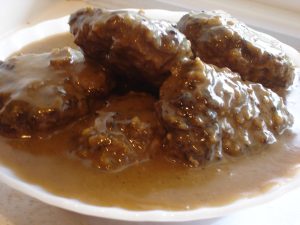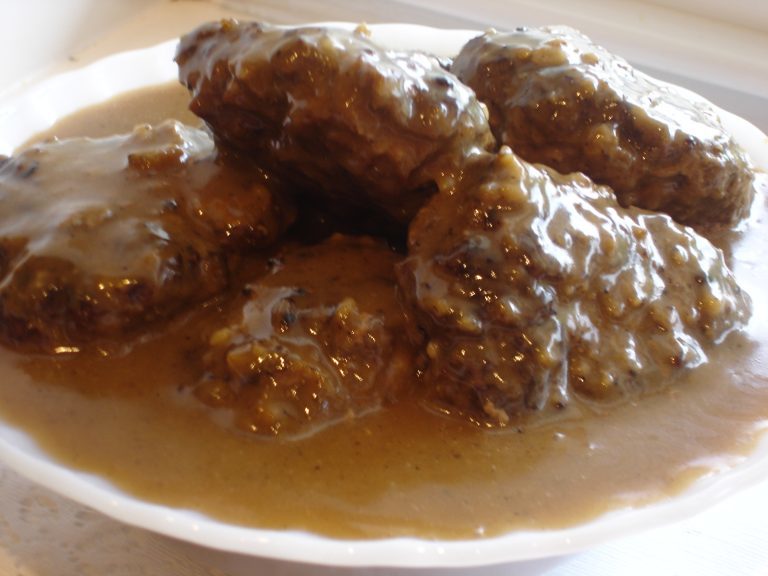 Sandra said,
"Jackie… my daughter, who's fifteen, picky, thinks she's a vegetarian at times, grosses out easily, etc….LOVES this dish. We are having it for dinner tonight! She LOVES your brown gravy! And it just so happens that I have everything I need, I don't have to go to the store. That's the beauty in your recipes.. simple everyday ingredients! My life is complete now."
Cheese Toast and Cane Syrup Stewed Apples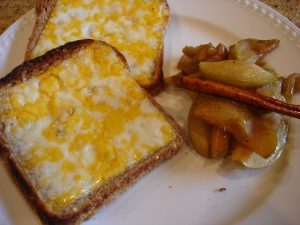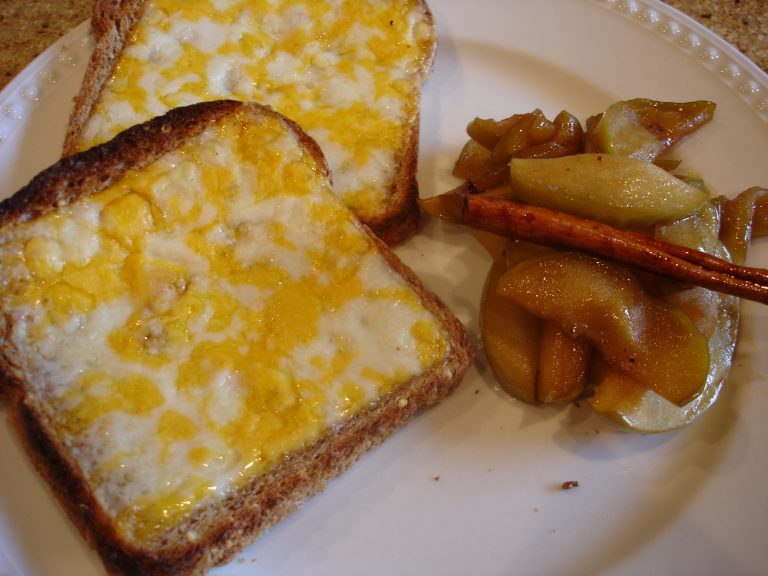 Kathie said,
"Oh YUMMY! We love both and what an easy to fix breakfast! Thanks for the recipe!"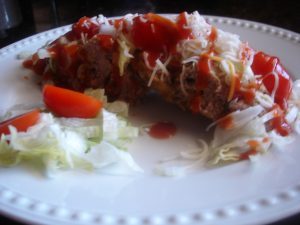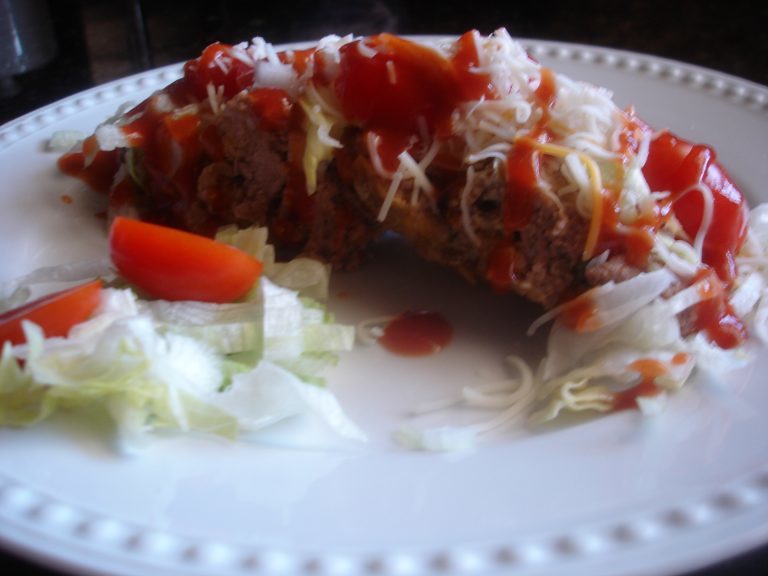 Mary said,
"Girl – I love your sense of humor!!!! I imagine chicken feet would be very scary – could scar you for life!!!!!! lol! Well, the taco meatloaf sounds great – what a fantastic idea. LOVE the idea of fritoes on top, your husband is quite the trendsetter. Will definitely be making this with fritoes! Thanks for another great post!!"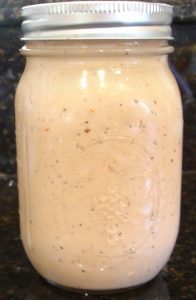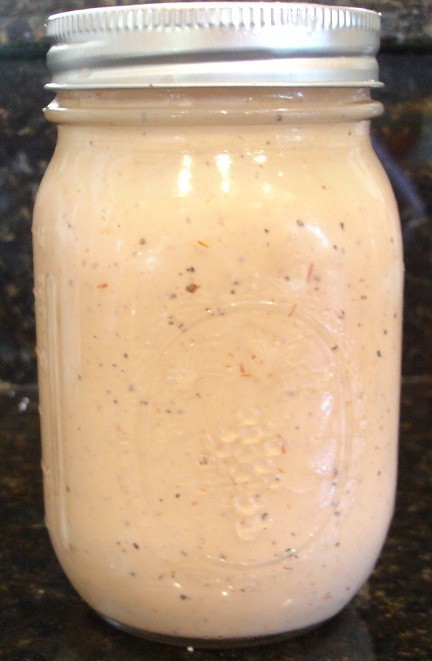 Sherry said,
"I just made this dressing and of course i had to taste it, OH my goodness!!!!! If letting it sit makes it better I wont be able to stand it!!!! I will just take a spoon and eat it. I made it with Dukes!!!!! My Frig will never be with out this Dressing!!! Thank you so much for sharing."
Braised Beef Brisket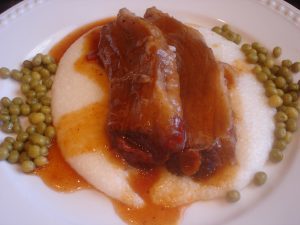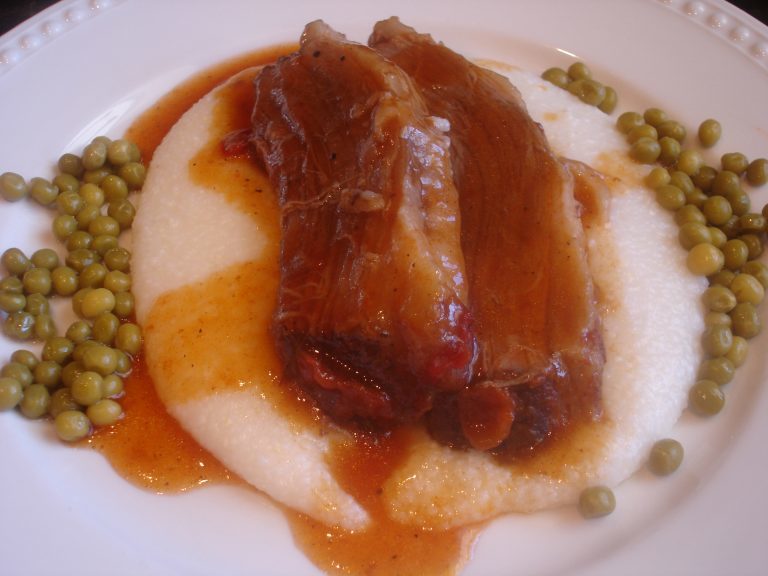 Susan said,
"Jackie- I loved your dream of a perfect Sunday dinner. It's exciting to see so many people who are as excited about Sunday dinner as I am. I didn't eat much brisket growing up, but I wrote about the magical power of brisket on my blog eatsundaydinner.com, which you were so kind to mention in your post, and I'm looking forward to trying your recipe. I love the fact that it has apple cider vinegar in it. I'm from Virginia and I'm a sucker for the stuff. Looking forward to reading more."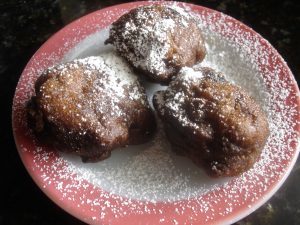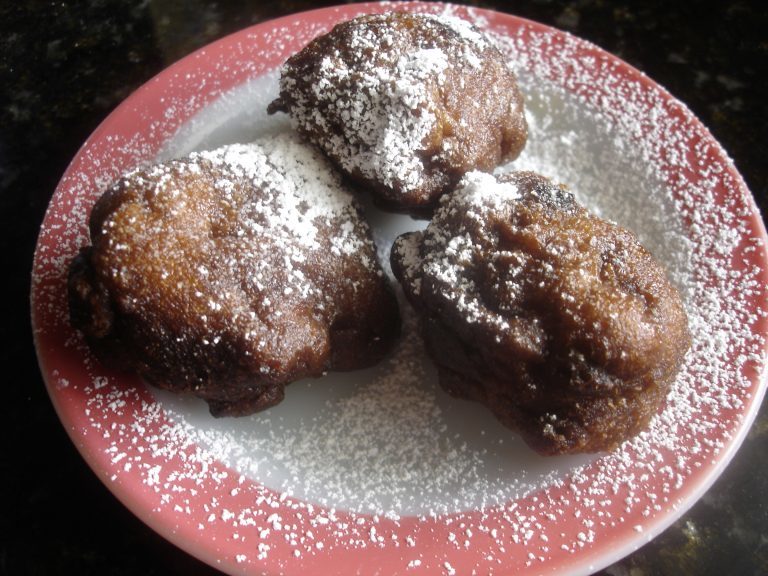 Jean said,
"I have mama's sifter just like it too! Umm….when I come for the brunswick stew could we have those cornbread fritters and apple fritter too? Puleese? Yum city!"
Ham Biscuits with Honey Mustard Butter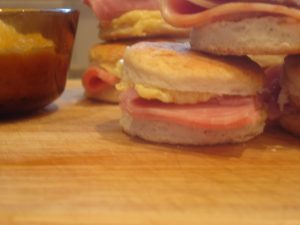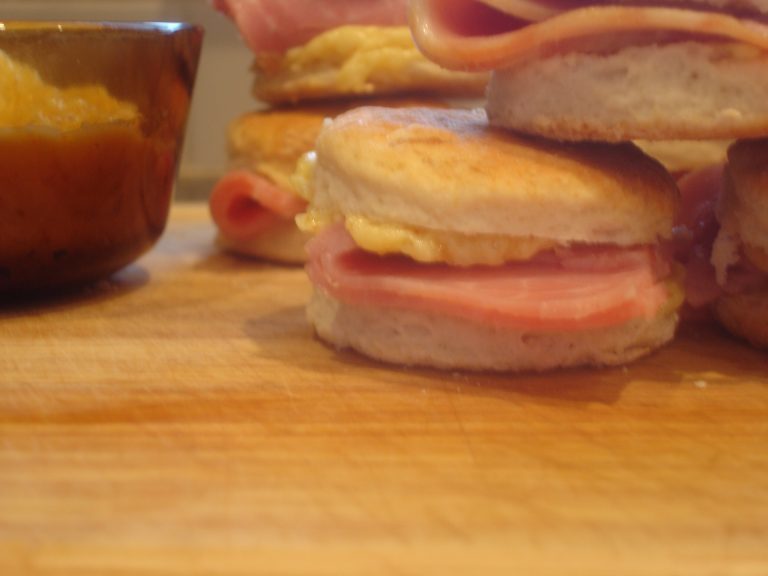 Marilyn said,
"Jackie, why is it that sharing food brings us so much joy? I love to share some of my cooking whenever it is needed. Guess that is how we were raised to nourish someone soul."
Old Fashioned Lemon Icebox Pie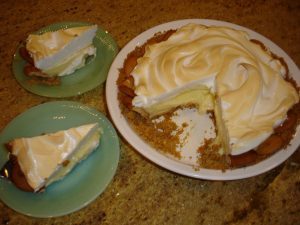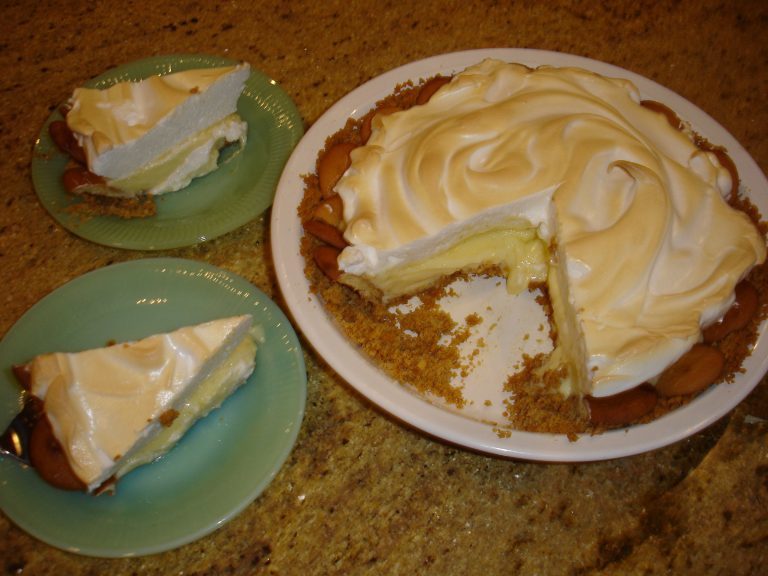 Ronda said,
"I had a good cry over the pie…I grew up in a very rural area of upper East TN, the nearest town was Sneedville and you had to cross a hairpin curved mountain to get there…our little country store was Earl Hardins. Most of the families in our valley ,Pumpkin Valley that is, were tobacco farmers and Earl would extend credit to us yearly as we paid him in full when the crop was sold. Reading your account of the layout was just like going back in time for me, many a time we walked (3miles) with our nickles dimes and pennies for that candy counter and the little brown bag (poke) he would fill for you. When I was really young we did not live there for a short time but would visit Papaw and Granny every couple of weeks…I am the first grandchild and spoiled rotten by the men of our family but especially Papaw, ours was not lemon pie but a coconut layer cake(5inches square) and Nehi orange soda(also known as an orange dope), there was never a visit even as a teenager that I didn't share that with my Papaw…its a good family story and sticks in the craw of other family members as he only did it for me. Now we all have grandchildren and just once I wish we could walk that walk with them and choose that poke of candy or maybe buy the 10cent coke cola and see all the people who are gone now sitting around that potbellied coal stove. Love your blog…tks for all you do…"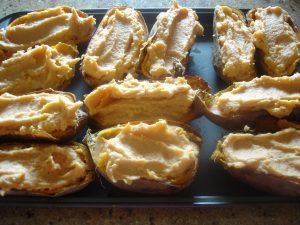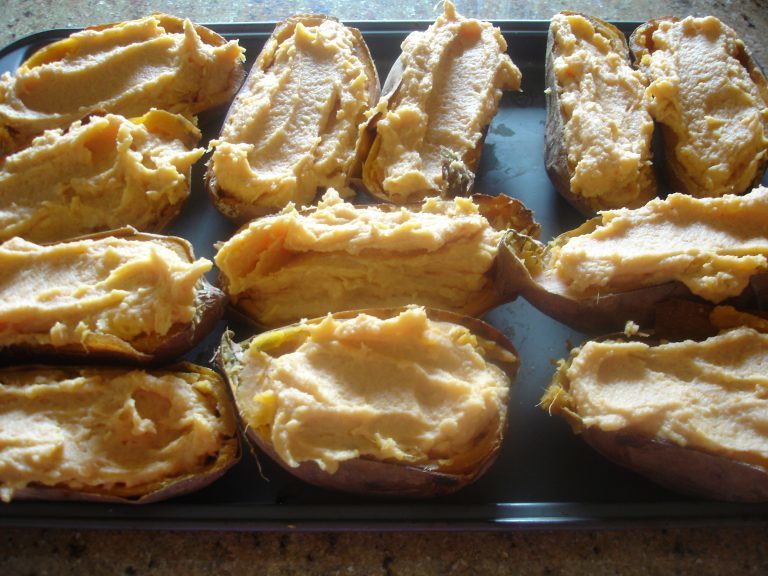 Victoria said,
"I really love this blog – I found you through Pinterest but I keep coming back to check out other recipes and read your stories. The stories you add to your recipes are so wonderful. They really bring your recipes to life and are so delightful to read. I chuckled at this one and your past aversion to Sweet Potatoes. I had a similar experience as a child with a cheese omelette on a long road trip. I promise it was years before I could eat the combination of eggs and cheddar cheese in any form. Even now some 20 years later my stomach gets a little rumbly at the thought."
Biscuit Pudding with Bourbon Sauce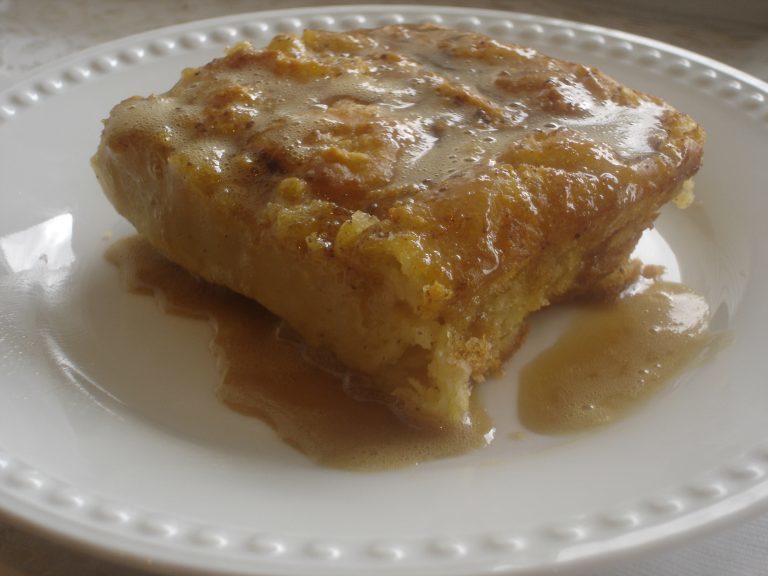 Mary said,
"My grandmother would have thrown the biscuits out to the birds and drank the bourbon!"
Y'all come see us!